*Edit: I've added a few more that just came in this morning. You're welcome.
And here's a buncha The Hundreds-related photographs that I didn't shoot, nor had anything to do with. So I'm legally absolved of any incriminating evidence..how's that for a disclaimer?
Joisah emails us this perma-shinner, featuring our Michael Lau interpretation of Adam Bomb: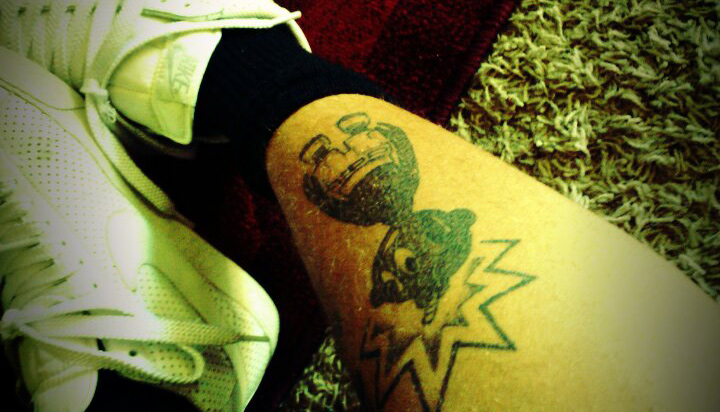 Boss caught some guy with this at the Primitive BBQ this weekend: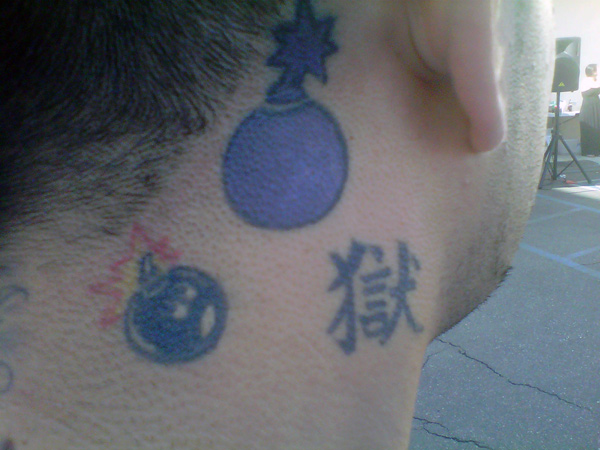 I don't know who sent this in, but I'm posting it here. We get a lot of these submitted, but this is by far one of the better ones. Personally, I think it's pretty funny. Imagine sitting behind that for an entire class period.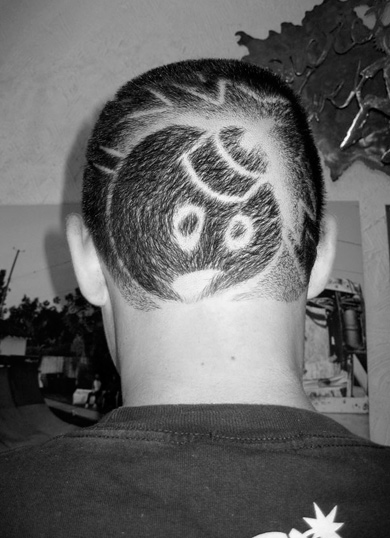 Waka Flocka in The Hundreds LA on Saturday afternoon. Photo courtesy of Alexander Spit's Twitter.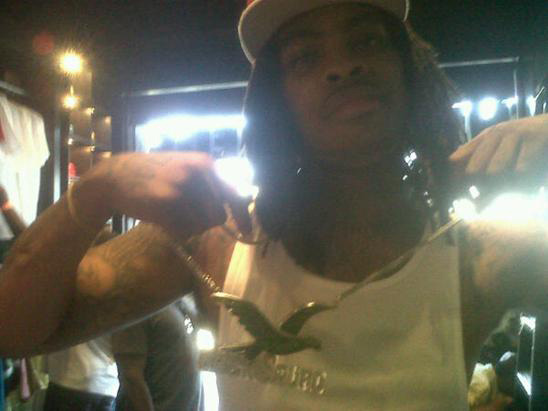 And Holly Madison in The Hundreds LA last week, photo courtesy of Tal. Holly even Tweeted a photo of our installation out front. Mad Playboy points.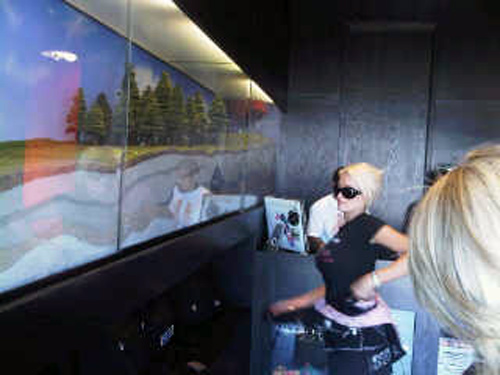 And jack-of-all-trades Josh Madden throws down an L.A. recap on his blog. Of course he pays The Hundreds a visit. Self-portrait.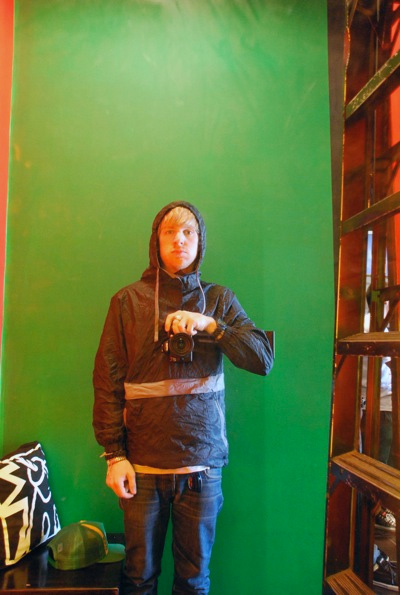 Maria shot this photo of Adam Bomb at Bonnaroo. Check out the rest of the photos on her blog.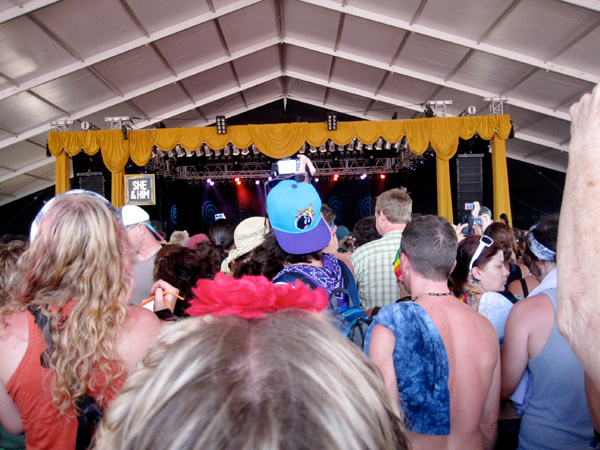 Christopher emails this in, "The Hundreds" Sharpied on a wall of a Florence, Italy hostel. He writes, "It had been the umpteenth time I encountered The Hundreds in Europe."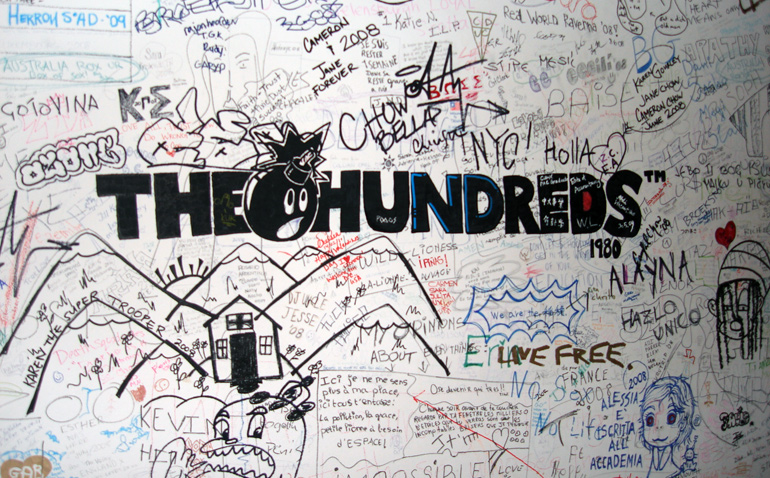 An anonymous reader submitted this photo of his buddy. There are so many absurd things about this photograph, the dude, the bastardized logos, the cheap iron-on, it's like one of those Highlights Magazine activities where you have to spot all the things that are wrong with the picture. Let's start with his face.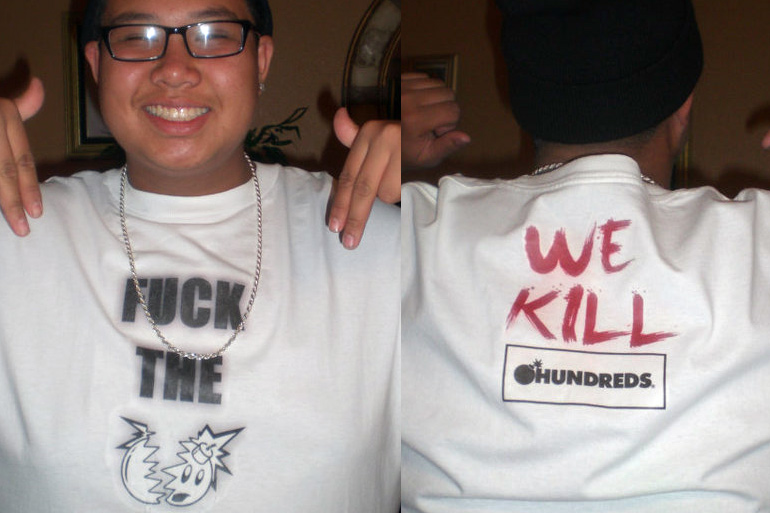 photos courtesy of their respective owners
by bobbyhundreds