If there's ever a shopping town, it's London.  We pounded the pavement for 3 days straight and barely scraped the surface on the city's prominent retail.  Kinda like how you can walk blind into any door in New York and taste the best food, the same goes for London and fashion.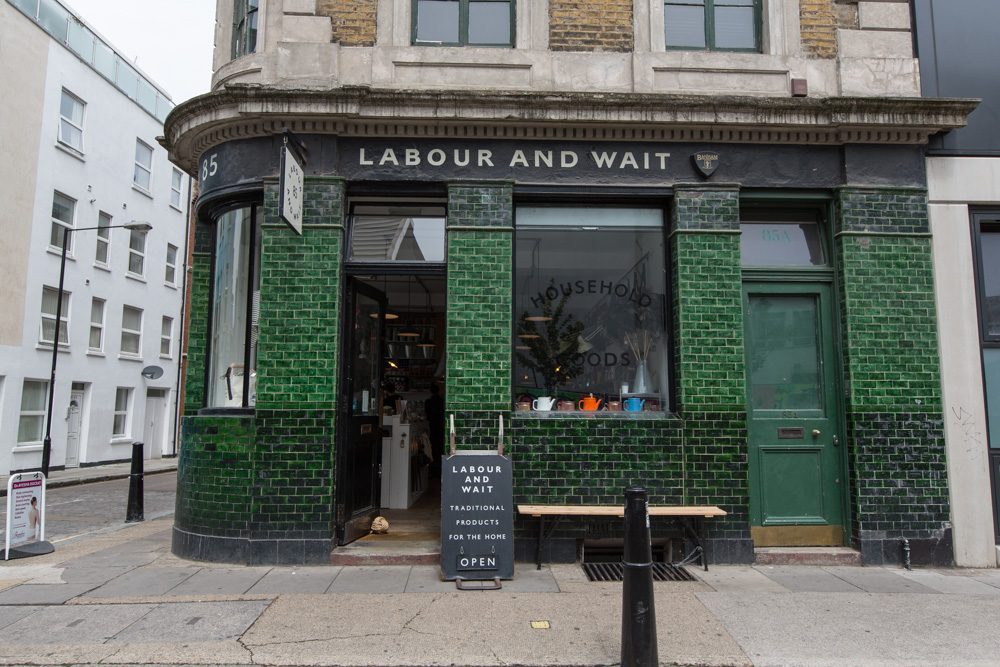 As I mentioned in my last entry, there is a vibrant generation of young Streetwear emerging in the UK.  Richard's brand is a prime example of that.  It's called Abandon Ship and this is his flagship in Carnaby Street.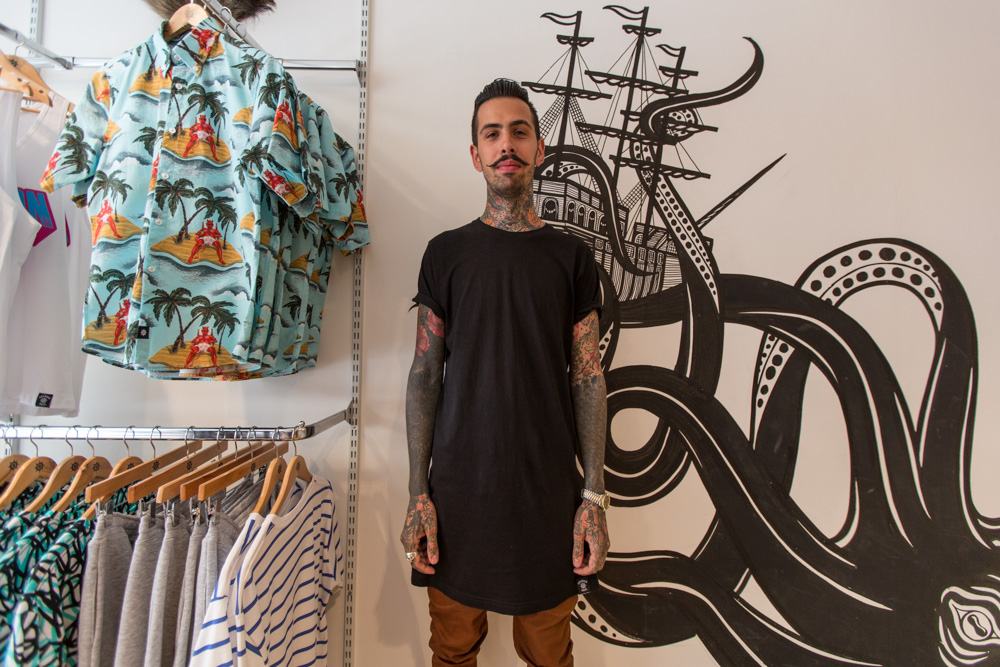 With an emphasis on repeating patterns and all-over-prints, Abandon Ship is inspired by tattoo culture, drinking beer, and having fun.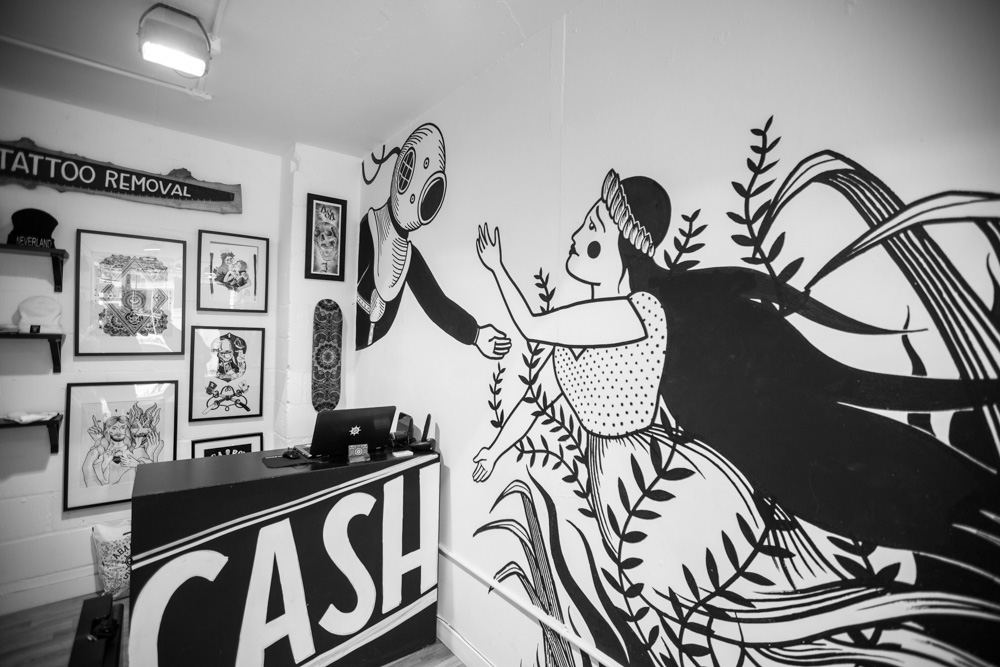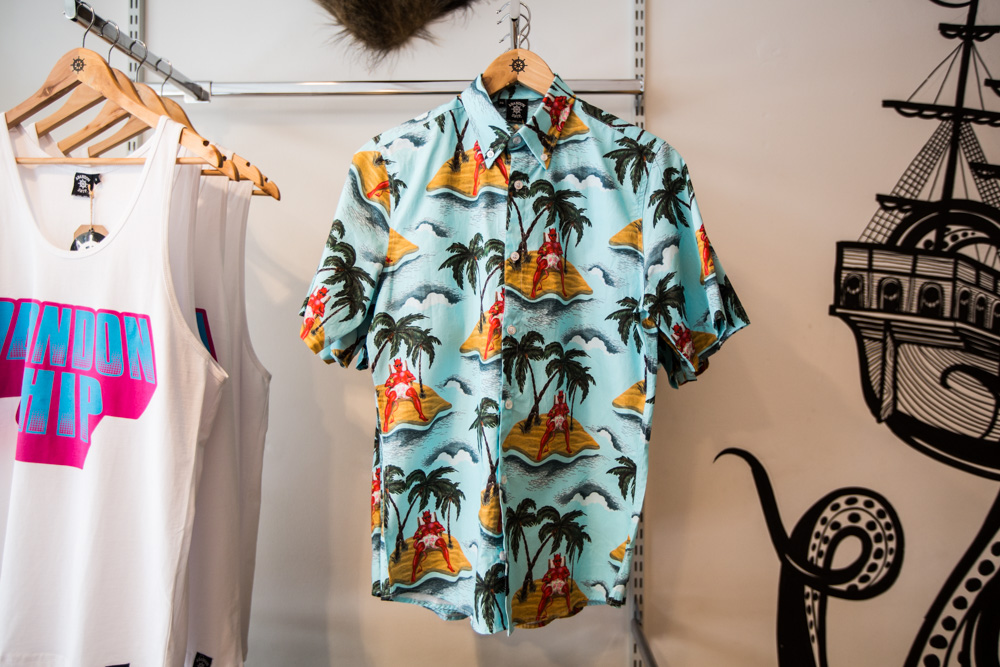 Shoulda got this hat for Pat and Annina: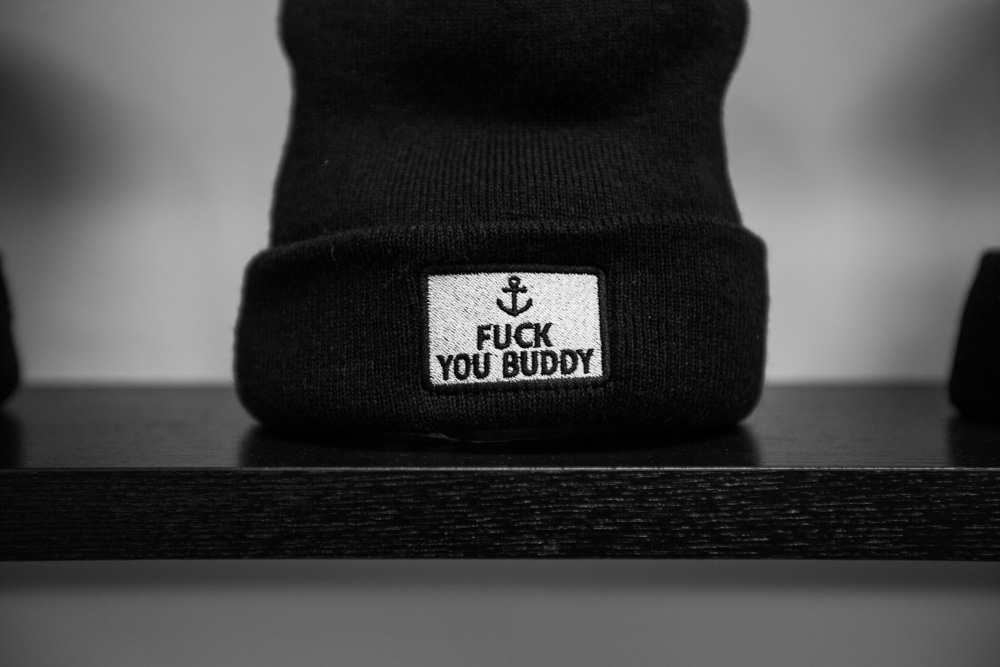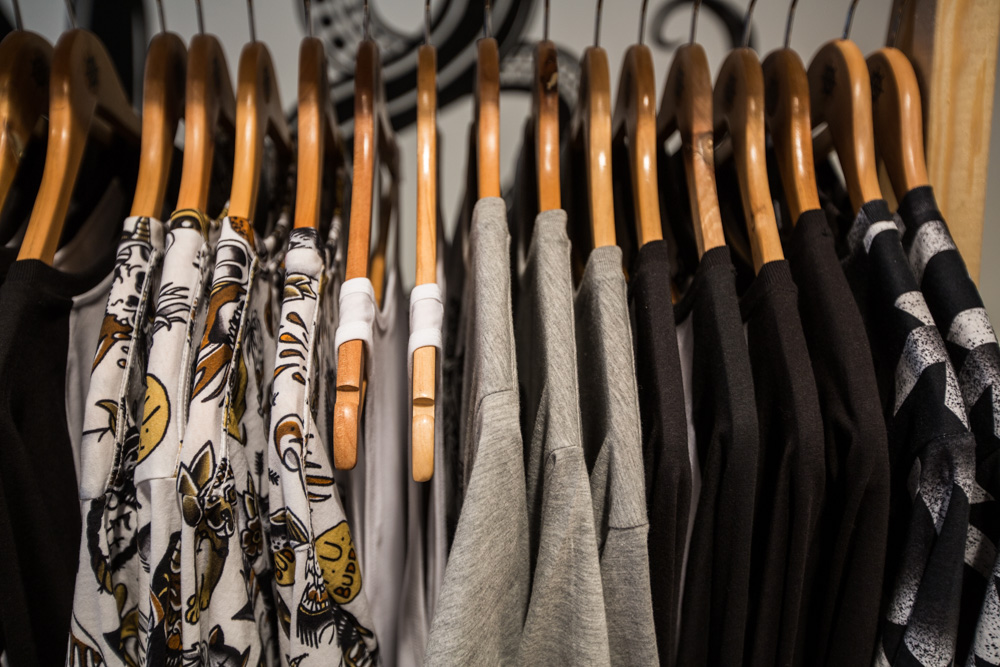 Discovered Lazy Oaf as well. Not only did they collaborate with Garfield (like we did back in '10), they have a print magazine as we do, and scored a Jim Davis interview also.  They've been around just as long as us so I know I'm late, but I didn't feel too bad considering they'd never heard of us either.  Goes to show how big this world is, and how much room there is for good design and great ideas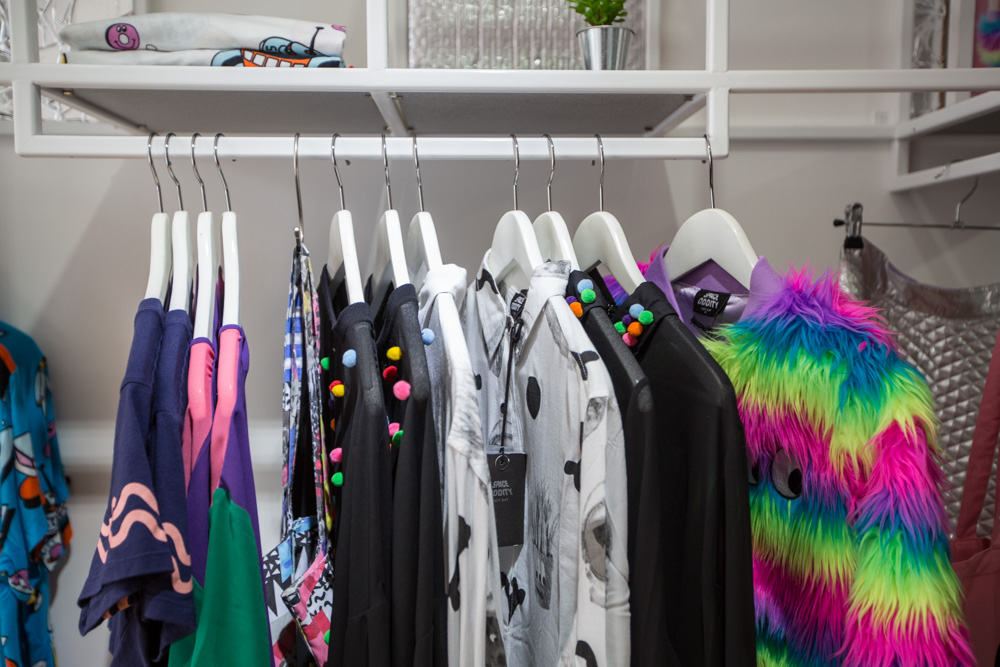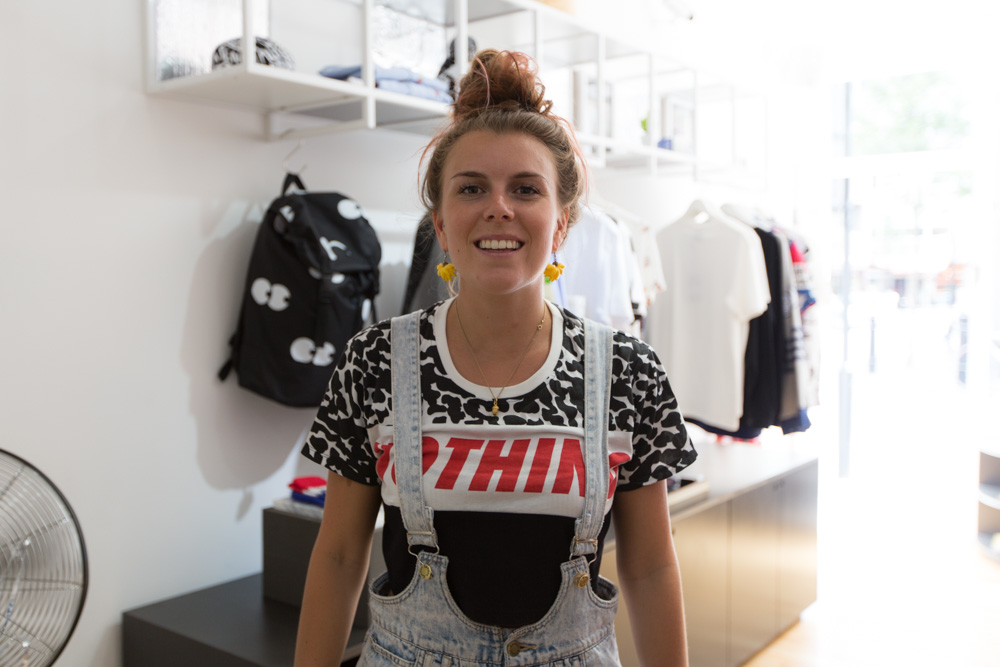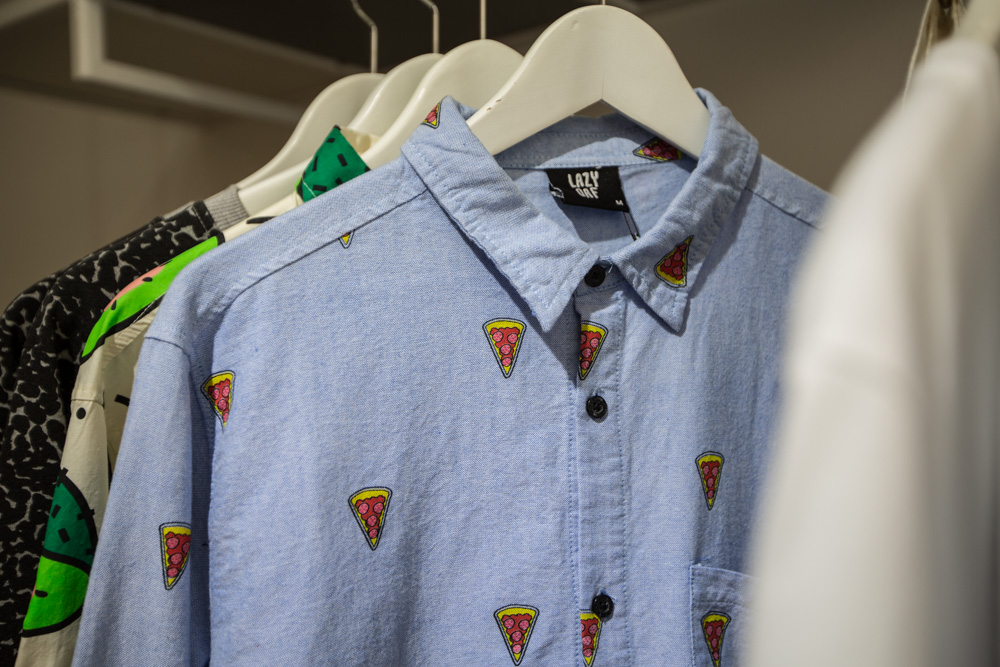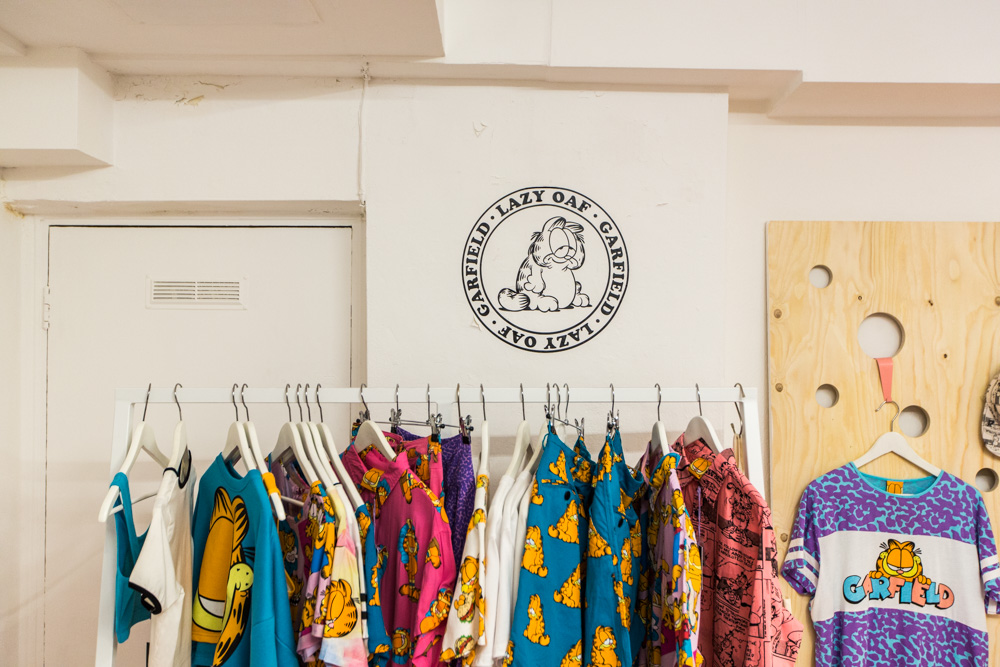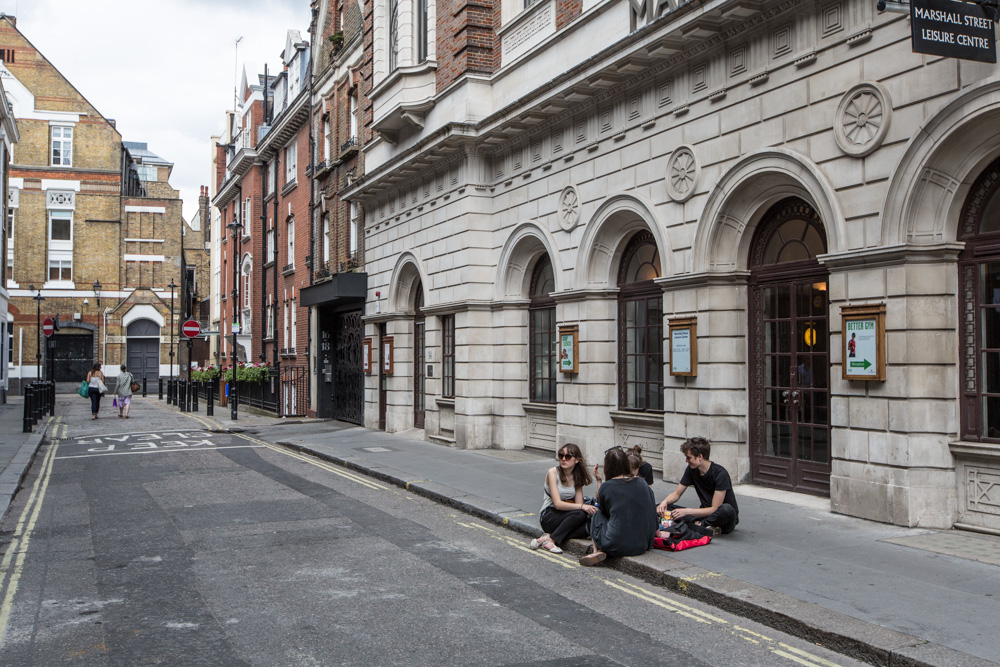 It's nice to bump into familiar faces when you're overseas.  Always a pleasure to see our good friend Johnny Cupcakes making people happy.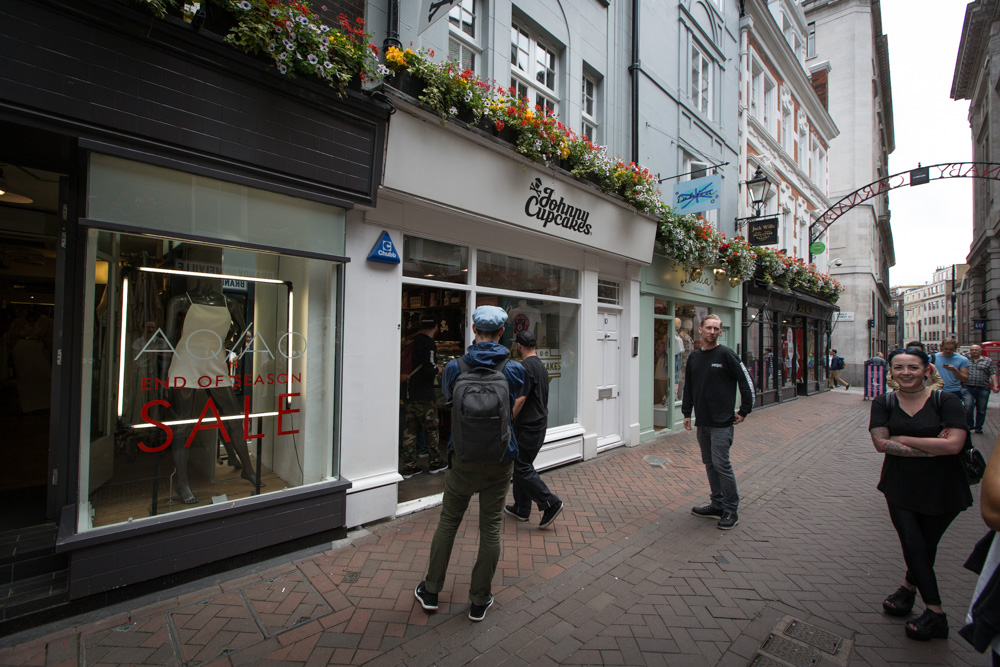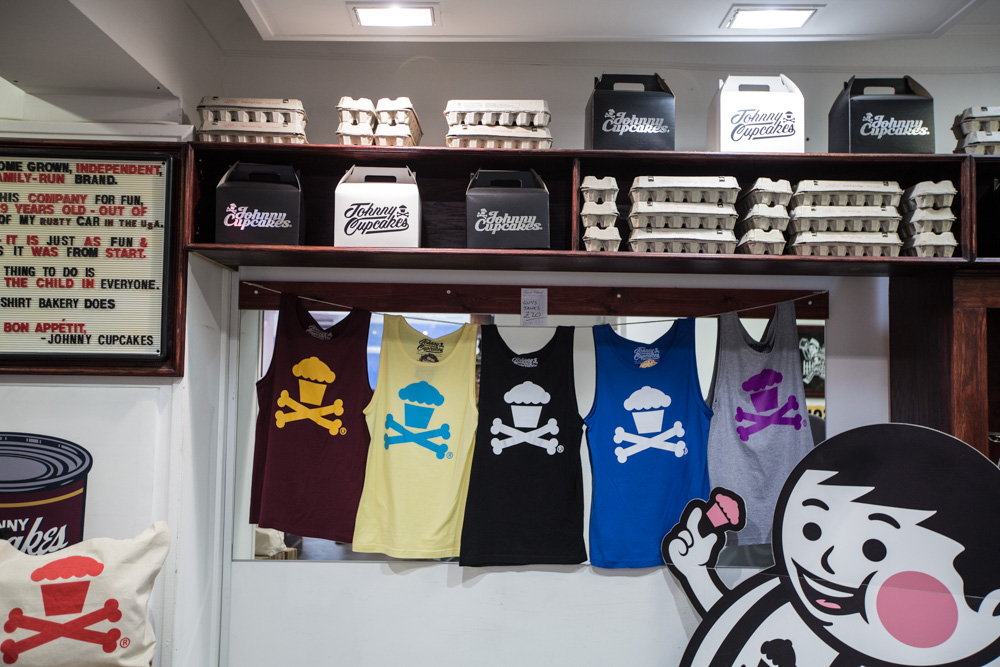 Too bad we just missed Kellen but I still give Matt and the Johnny Cupcakes London crew 6 thumbs up!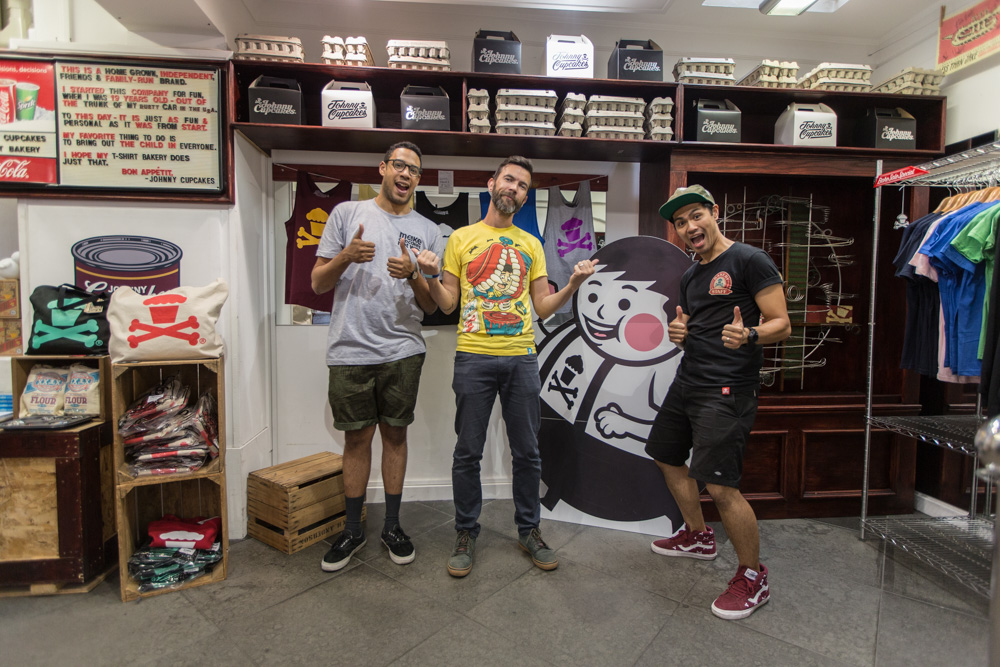 Our buddy Oli Sykes from Bring Me the Horizon also has a store front here for his brand, Drop Dead.  You may recognize that name from when they sent us the Best Collaboration Ever of Thursday. Or you may just recognize Drop Dead for being one of the most popular Streetwear brands coming out of the UK.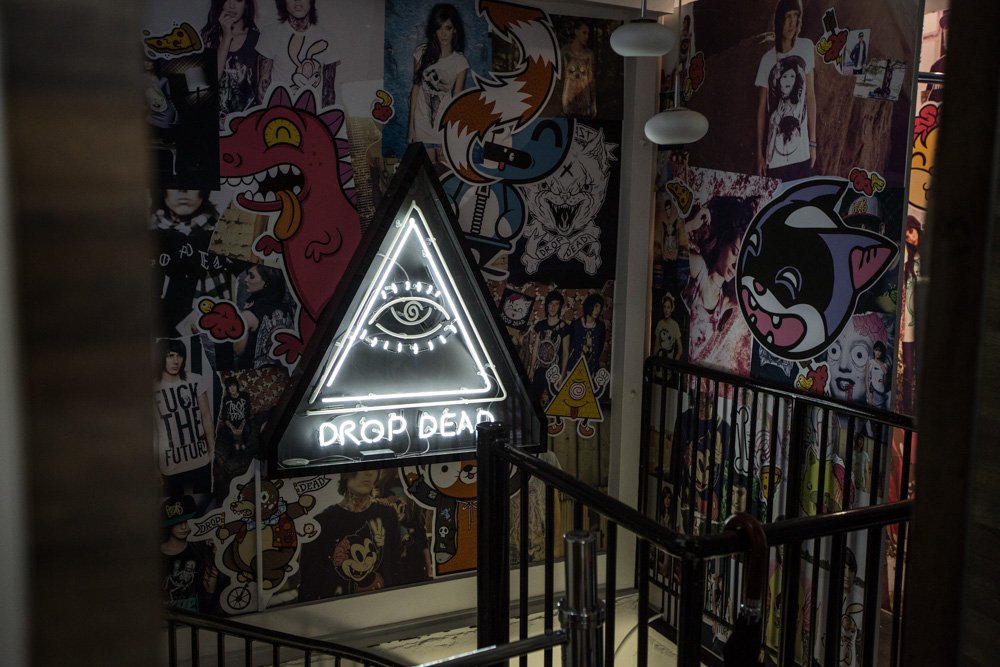 Drop Dead is currently showing their Itchy & Scratchy collaboration: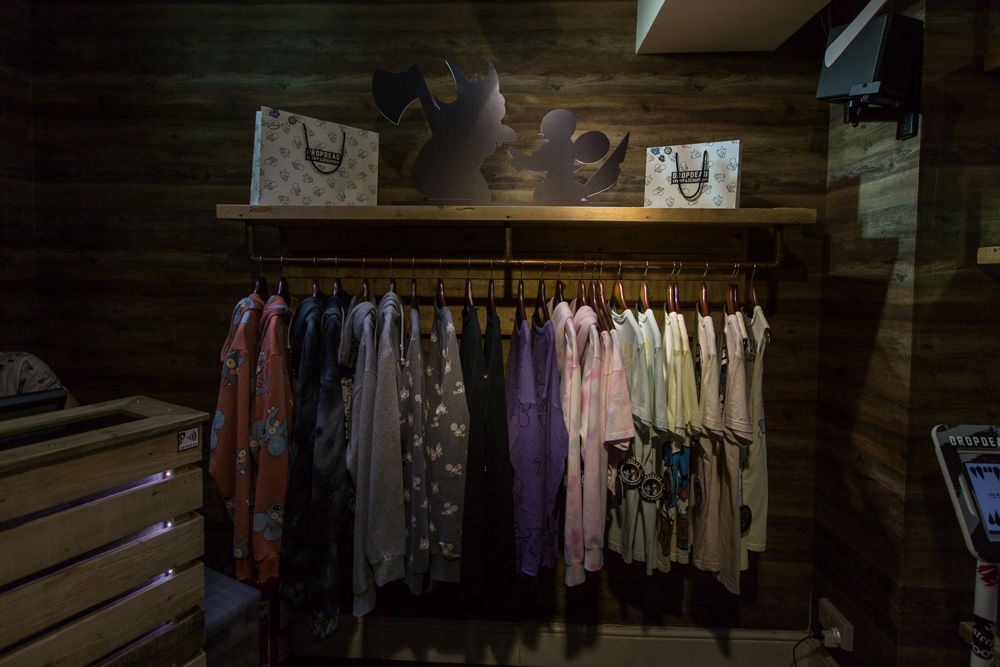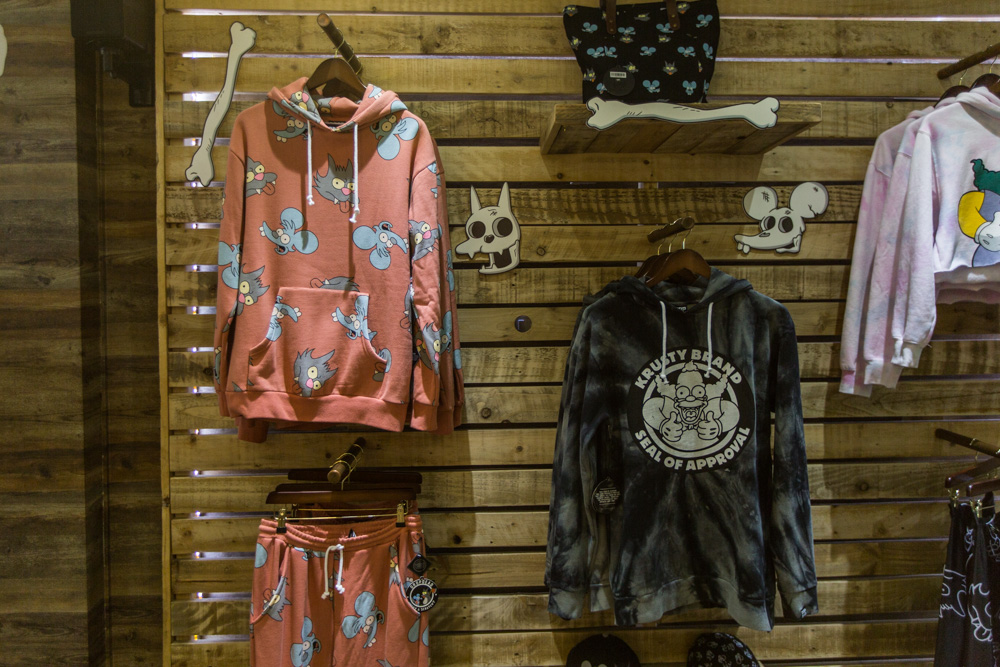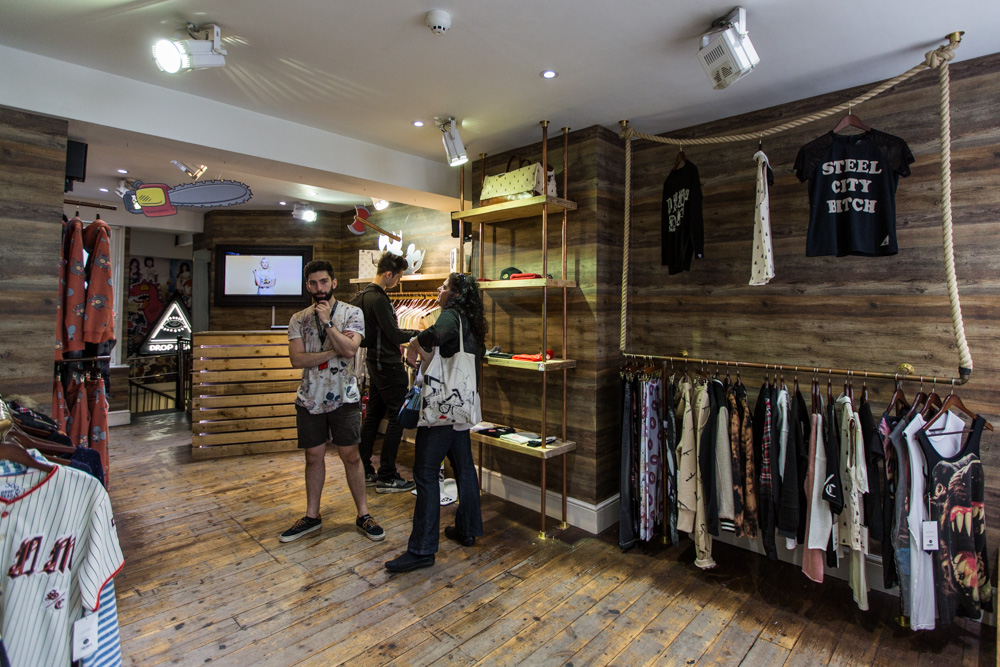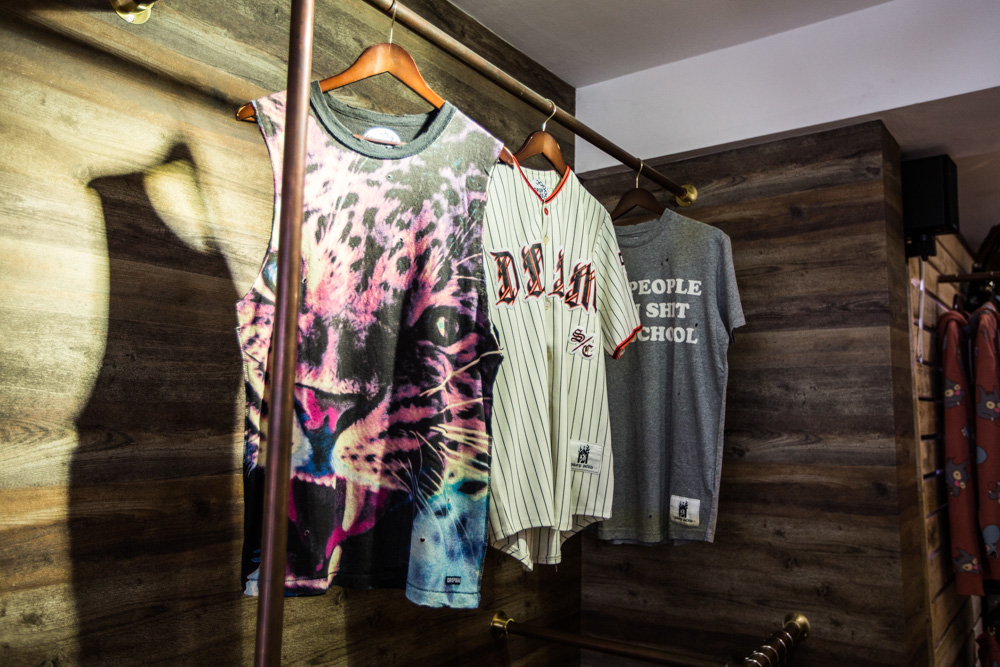 Ran into Rob Ames of design firm, Triclops.  He's also got a cool toy shop on the other side of town, Toy Shack.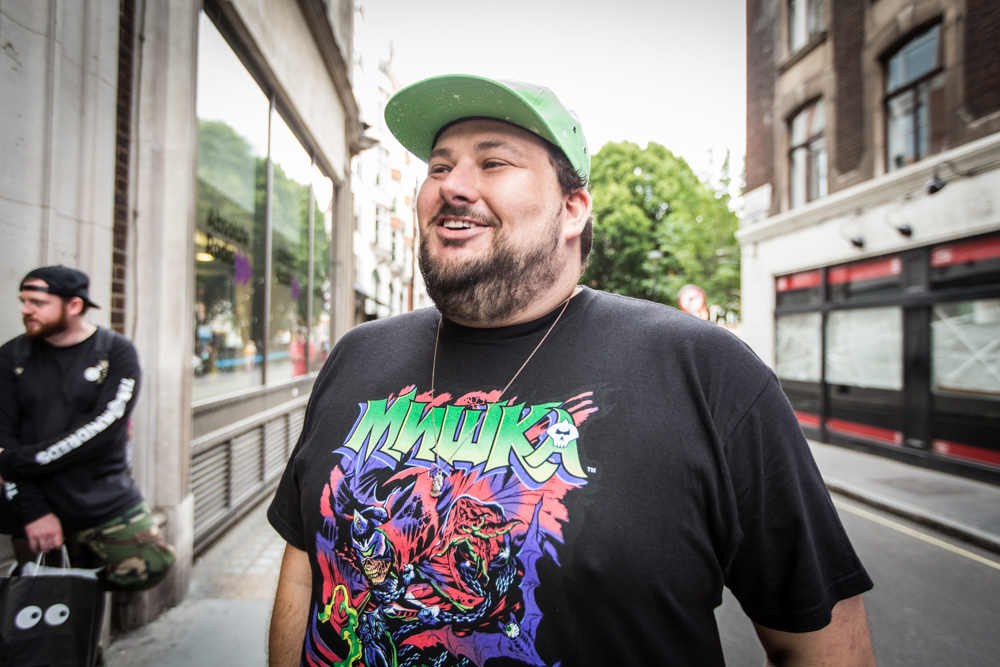 Maybe the most prevalent Streetwear brand we saw on the streets of London was BBC, and that has a lot to do with Dan Doyle, who manages the Billionaire Boys Club / Ice Cream shop: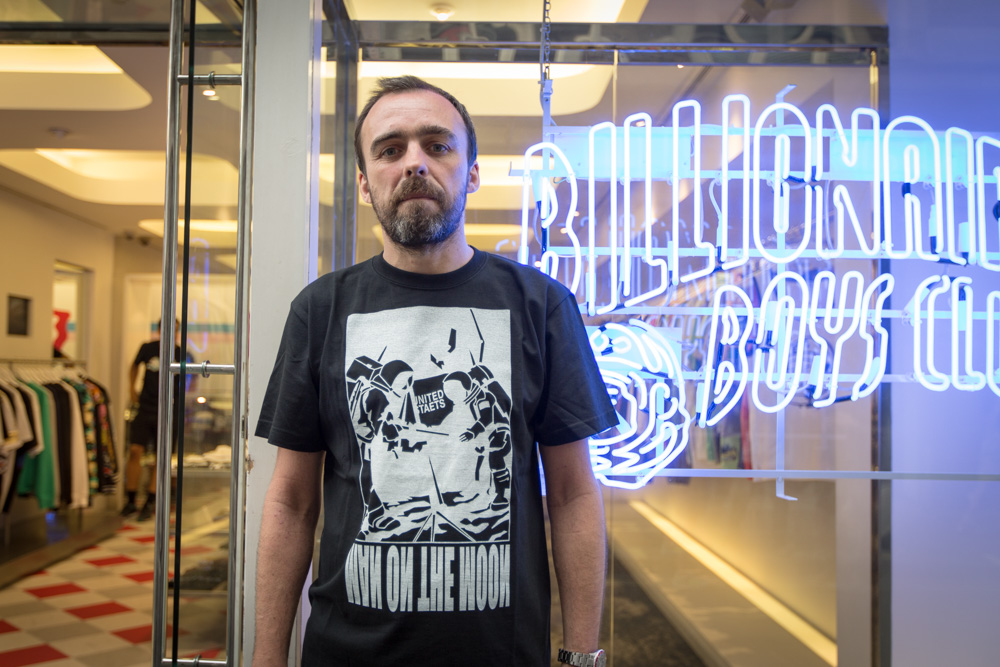 It's been so long since we last stepped foot in the Maharishi store, that the recap I did on the shop when we first started visiting London isn't even coming up in the archives.  Maha is one of the foundational cornerstones of British Streetwear, having put London on the map for the past couple decades with their signature camouflages (they literally wrote the book on camo) and devotion to street art's pioneers.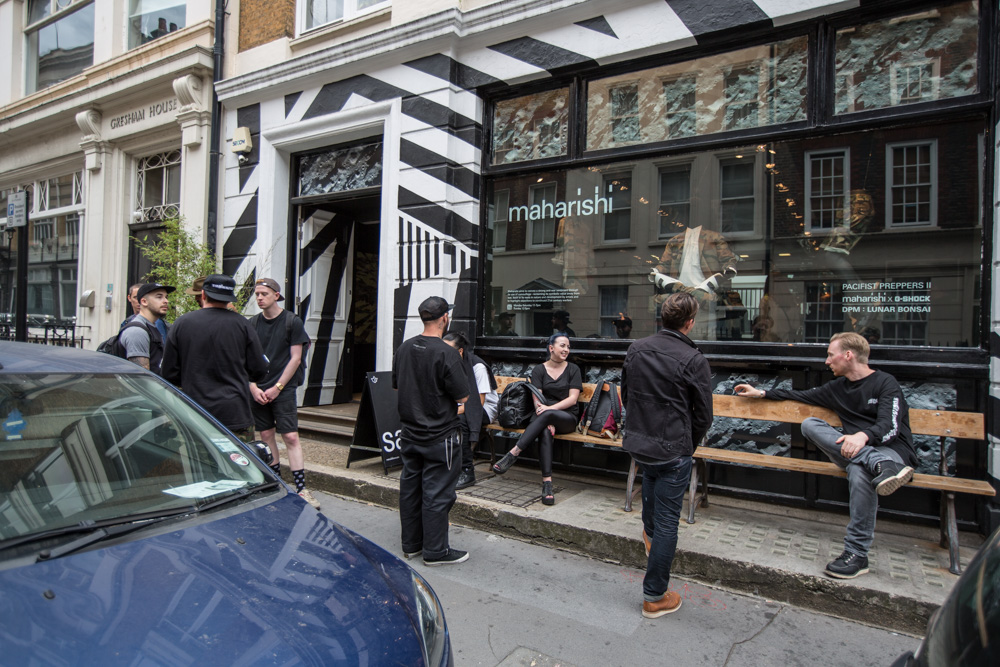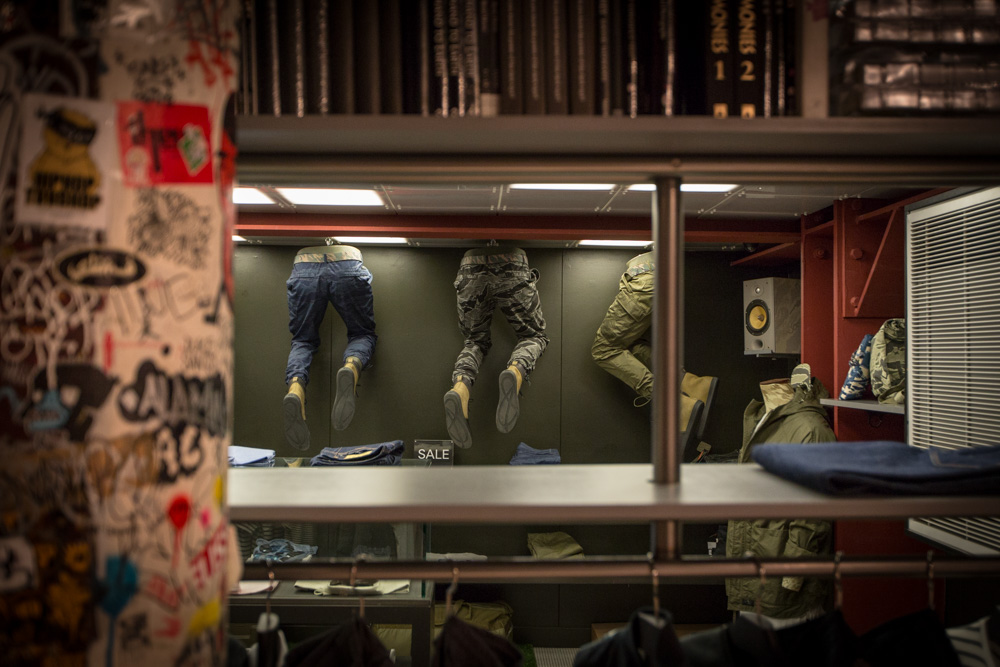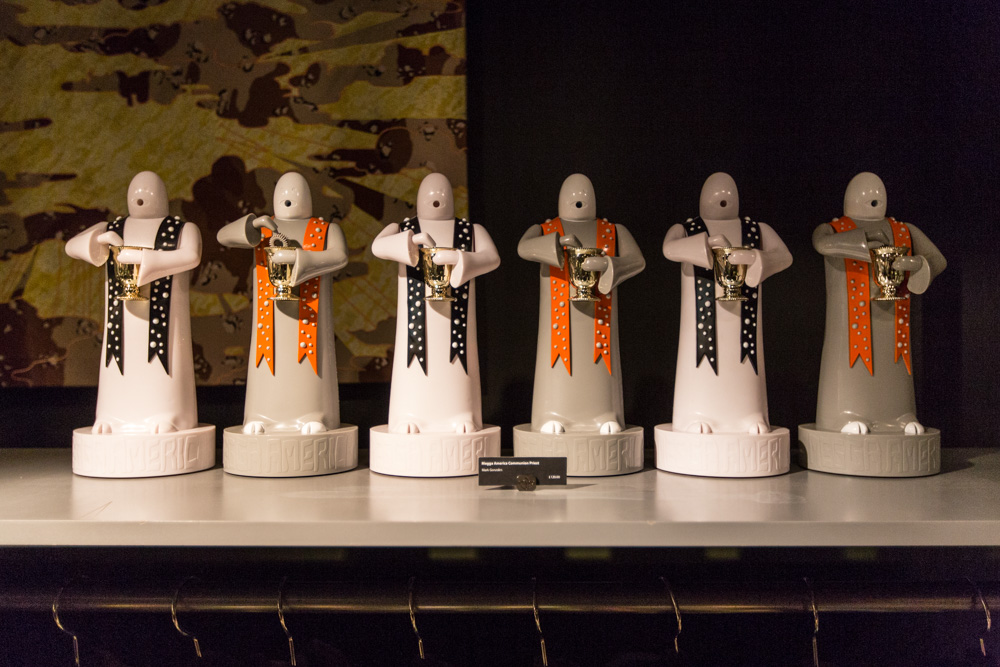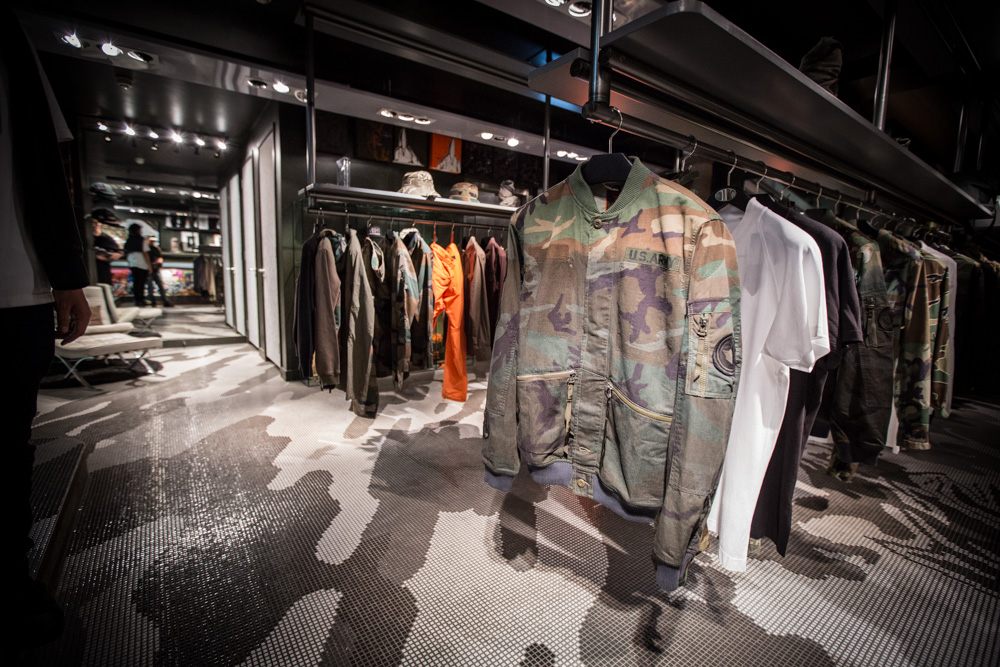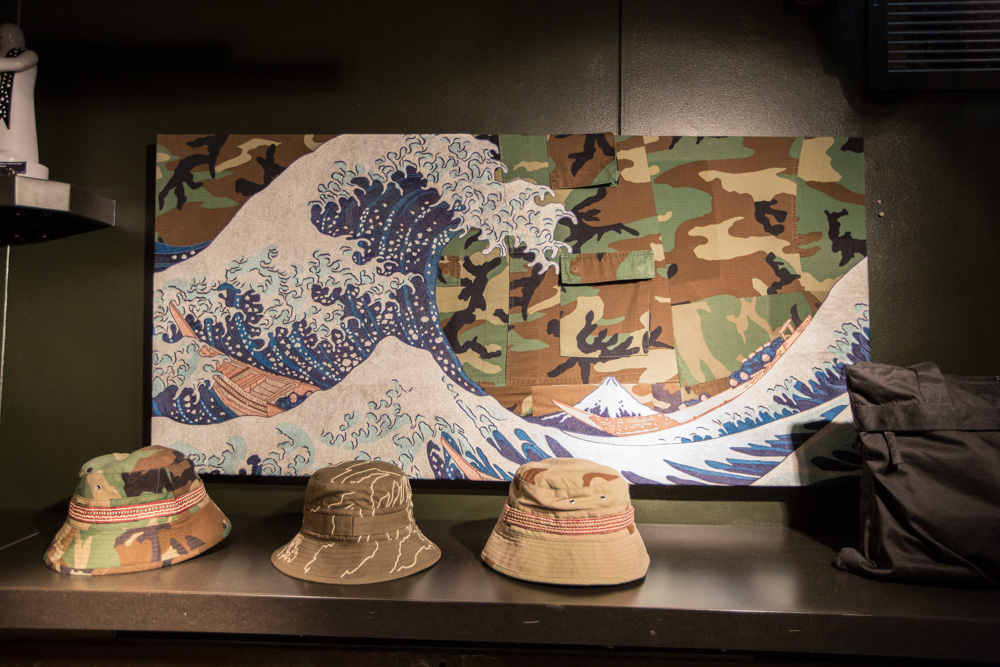 Last of a dying breed, you can get lost for hours in the Rough Trade record shop, digging for new (and old) music.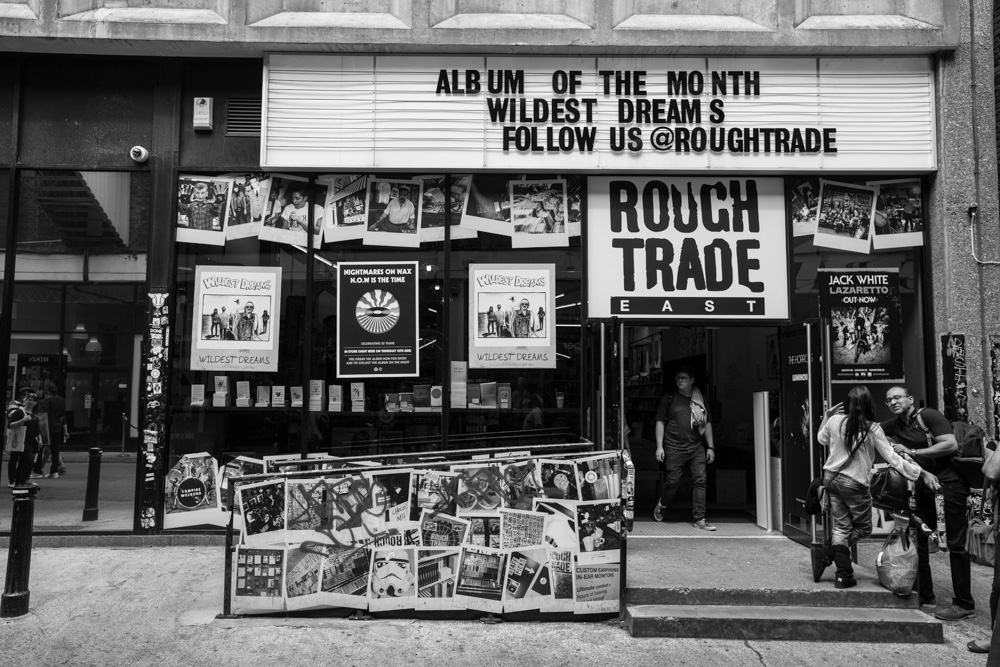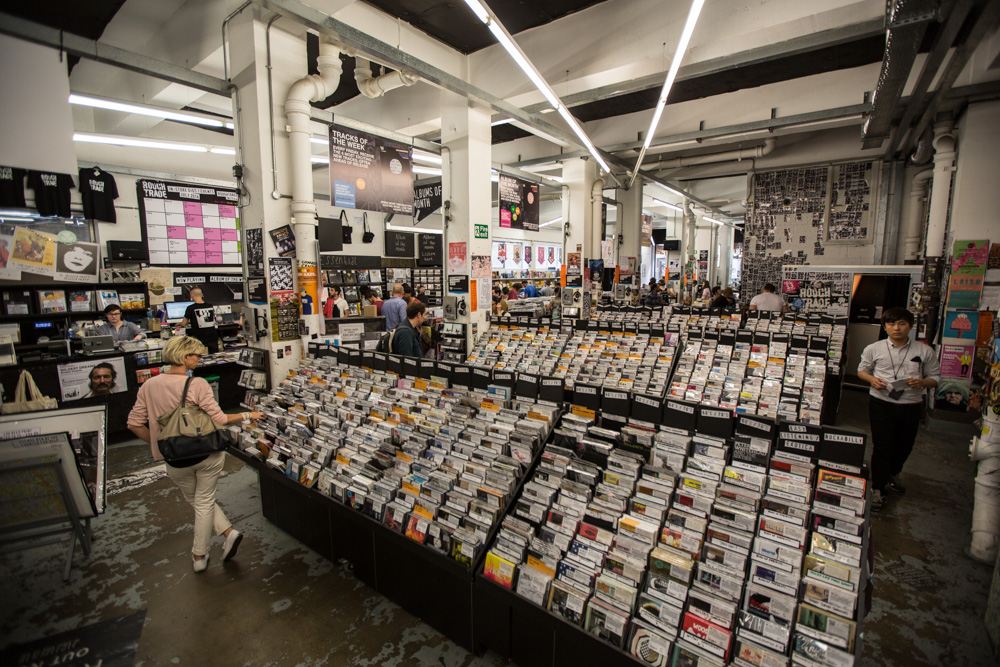 There were a handful of quality menswear and trad spots in London, catering to the more sophisticated, sartorial man.  Son of a Stag was one of the better ones.  Look at their denim roster: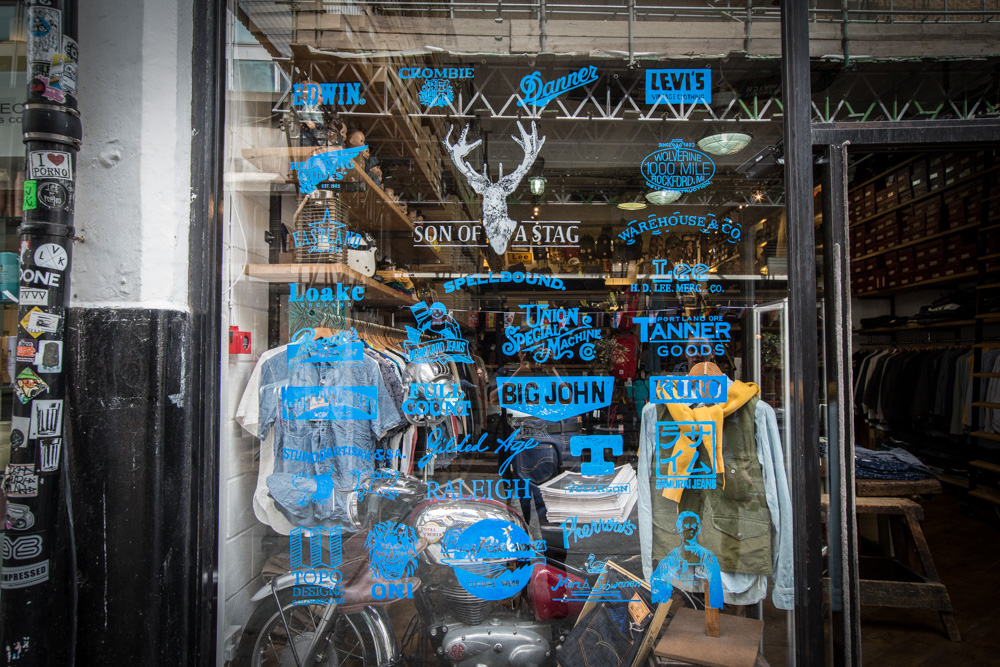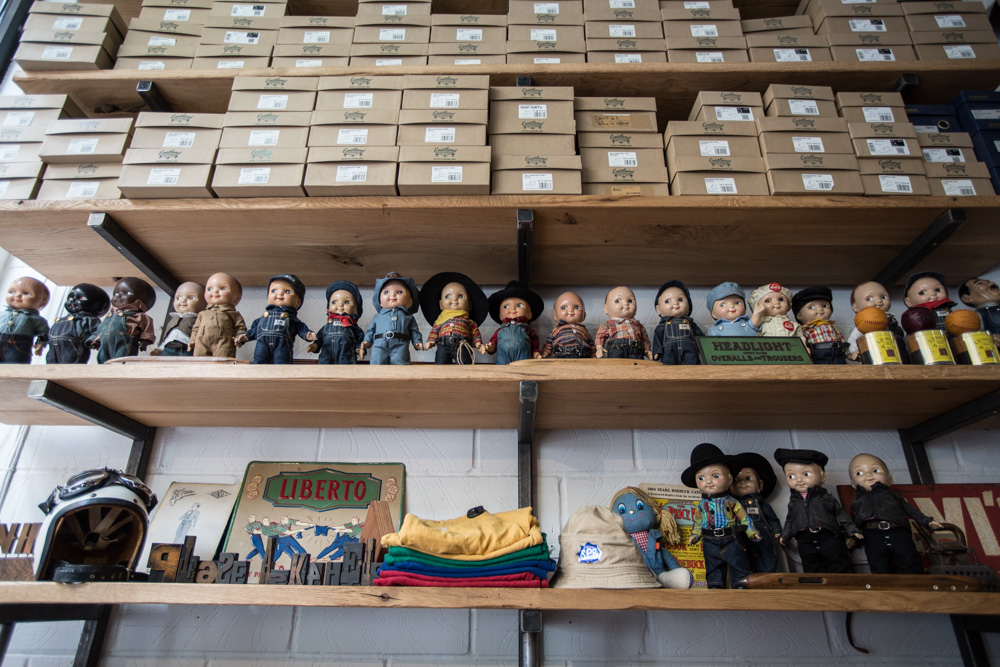 Number Six in East London also caters to the menswear crowd.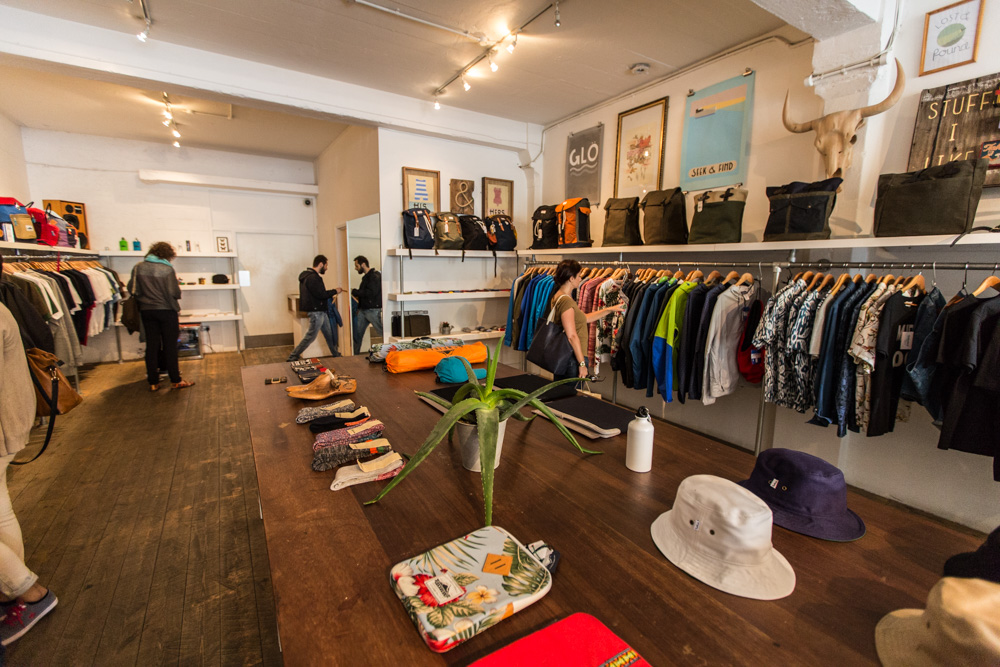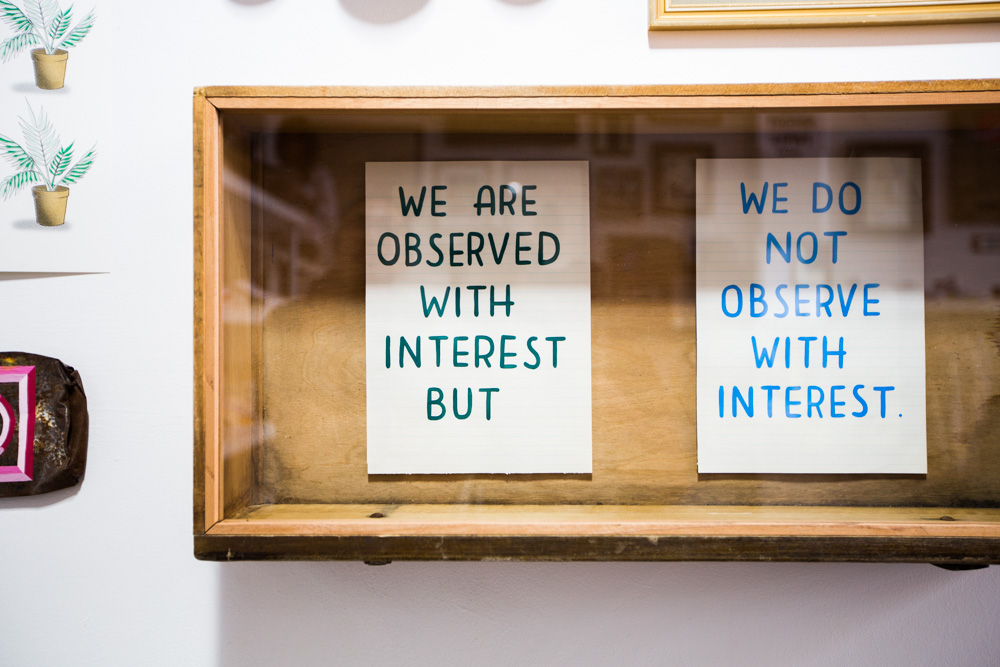 They have all this cool art up by This is My Costume, and I really want that walrus.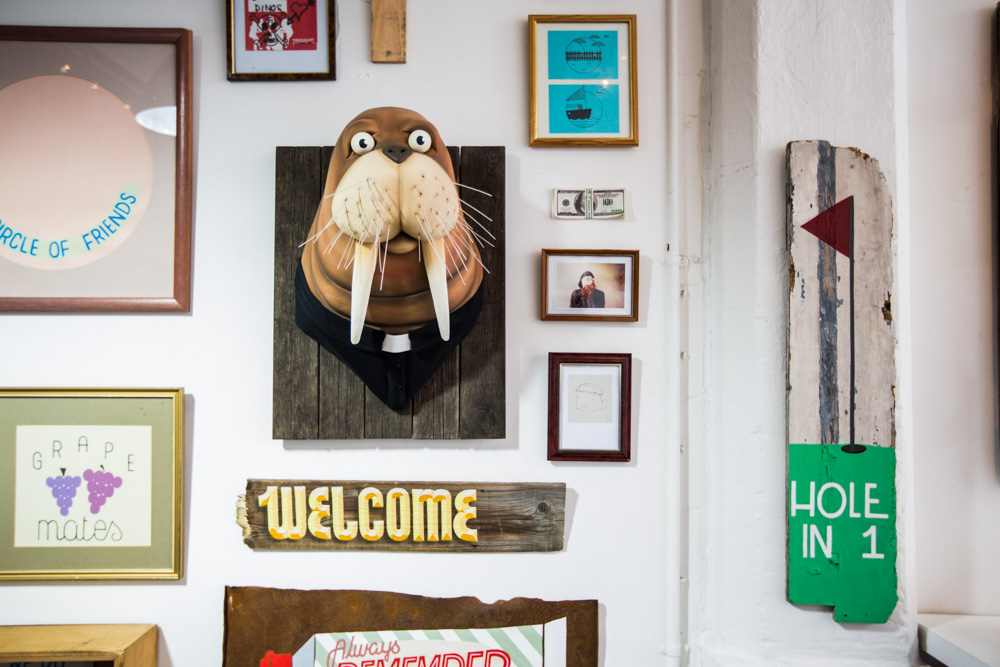 We had just strolled by the original Foot Patrol and were reminiscing about Wes stories.  Of course, as we get to Foot Patrol's new shop, he just so randomly happens to be shopping with his kid.  Time flies…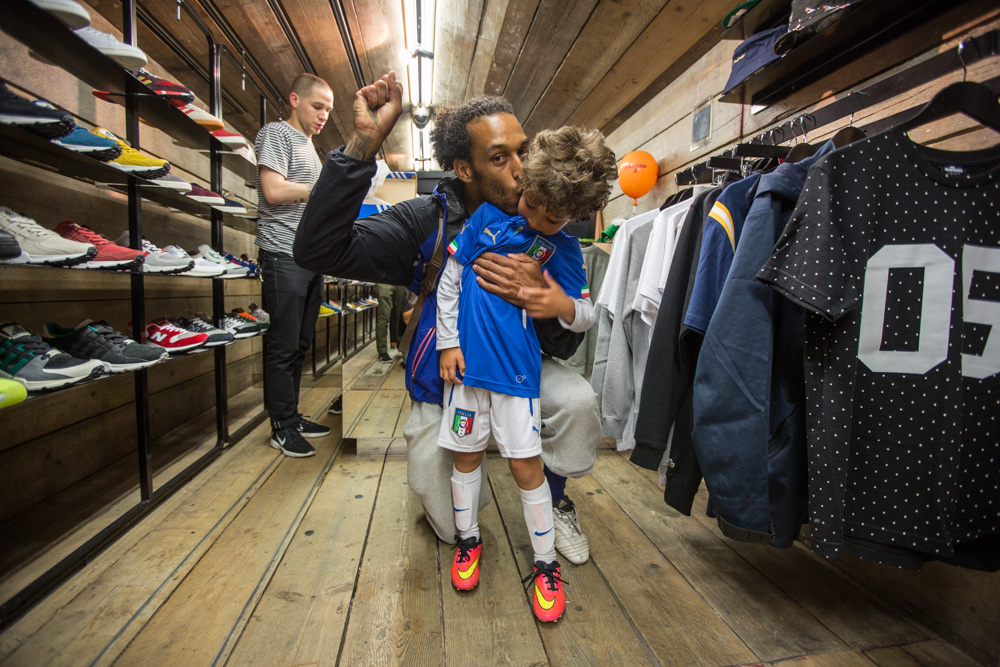 The obligatory check-in at Supreme London: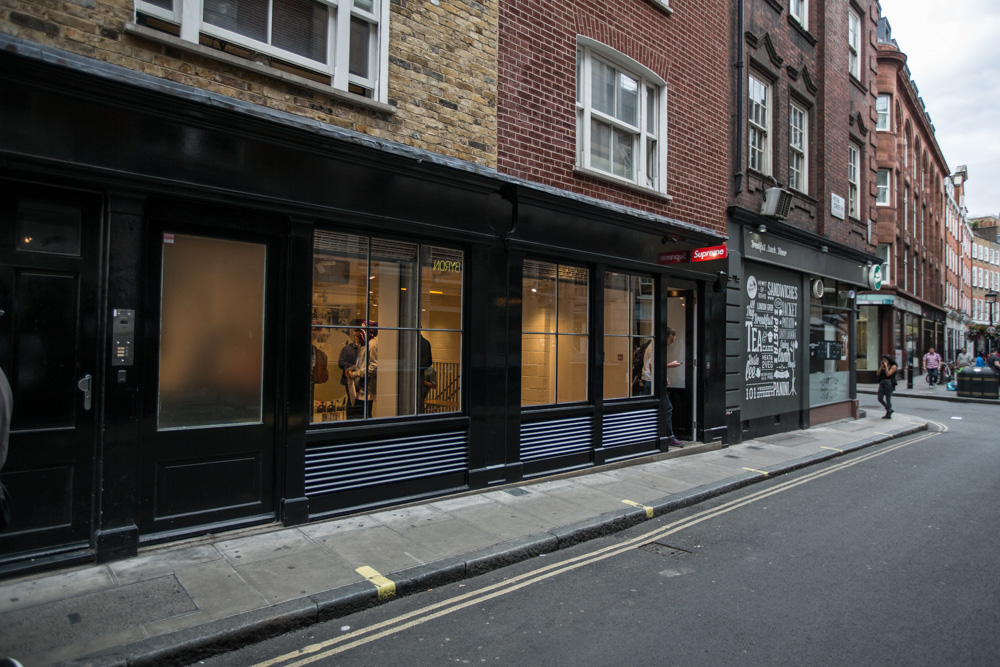 Ben thinks this is the best one of the bunch.  I still vote for the LA shop.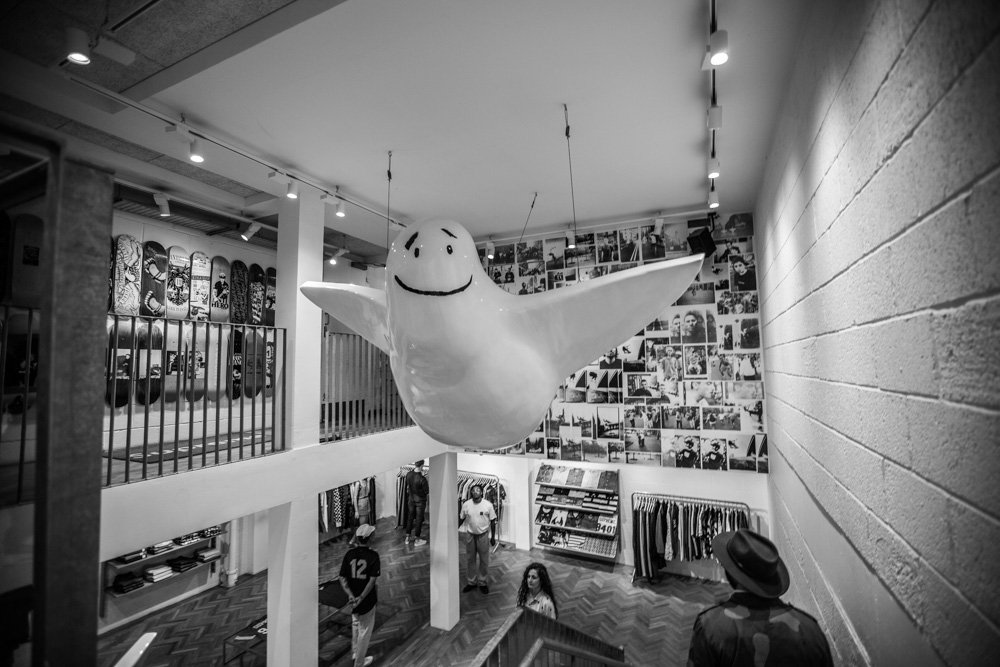 Dropping in on SneakersnStuff, this is Nicholas Walter and Mubi Ali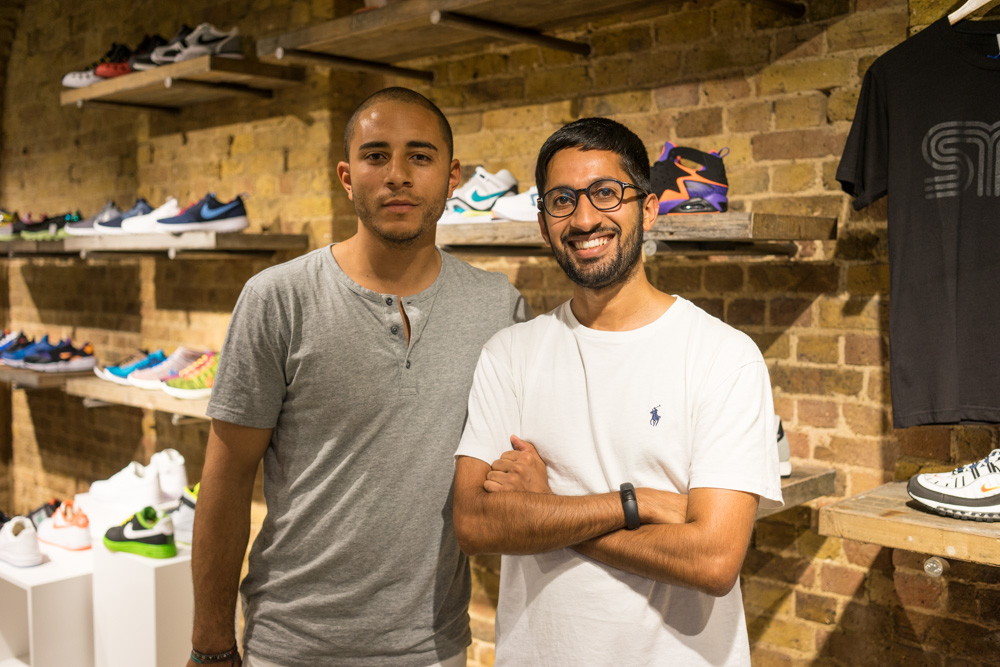 And this is that next next: Yomi of skiing-inspired brand, St. Moritz Supersoft: