Curtis Kulig is too tall. Especially as he sits in front of me in his downtown New York apartment, on an ironically miniature chair, he's too tall. All arms and legs and neck – he acknowledges it and abhors it. And at 6'4″ and settling into adulthood, he's still growing. He can't really help himself.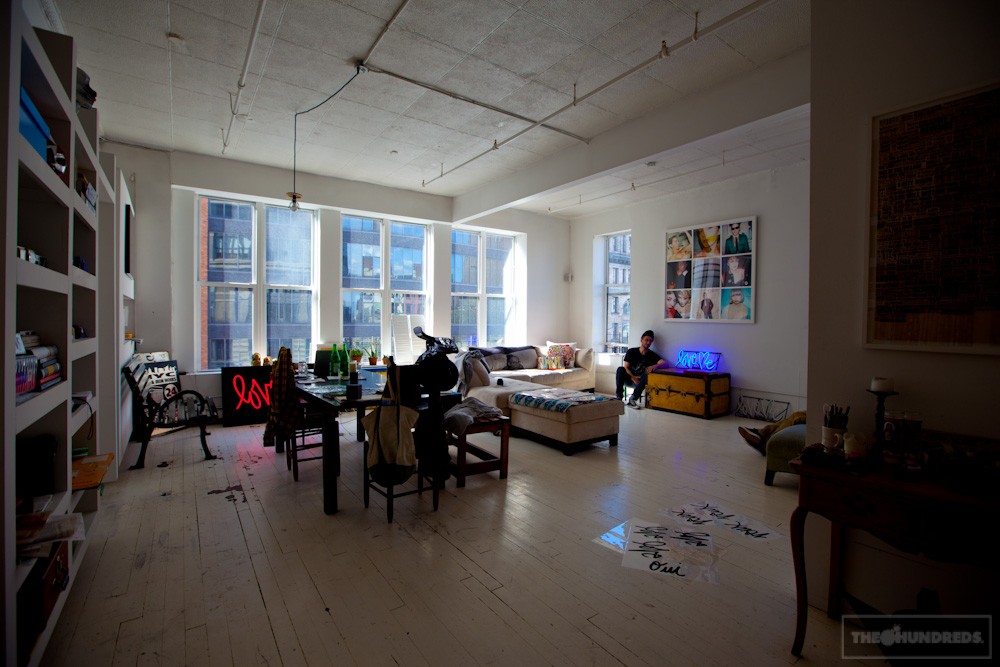 It's as if his size is catalyzed by his irrepressible creative reach, as if his artistic range is as interminable as his giantism. The artist and photographer responsible for the "Love Me" tag/brand/enterprise is a looming colossus, a King Kong-sized force in the New York public and private art scene. It started with graffiti tags and stickers and throw-ups and has now blossomed into a universal icon, adopted by sympathizers worldwide. Whether skateboarders or Wall Street brokers or law enforcement, everyone relates on some level to Love Me. Not only that, but they take ownership of it. So in a way, it belongs to all.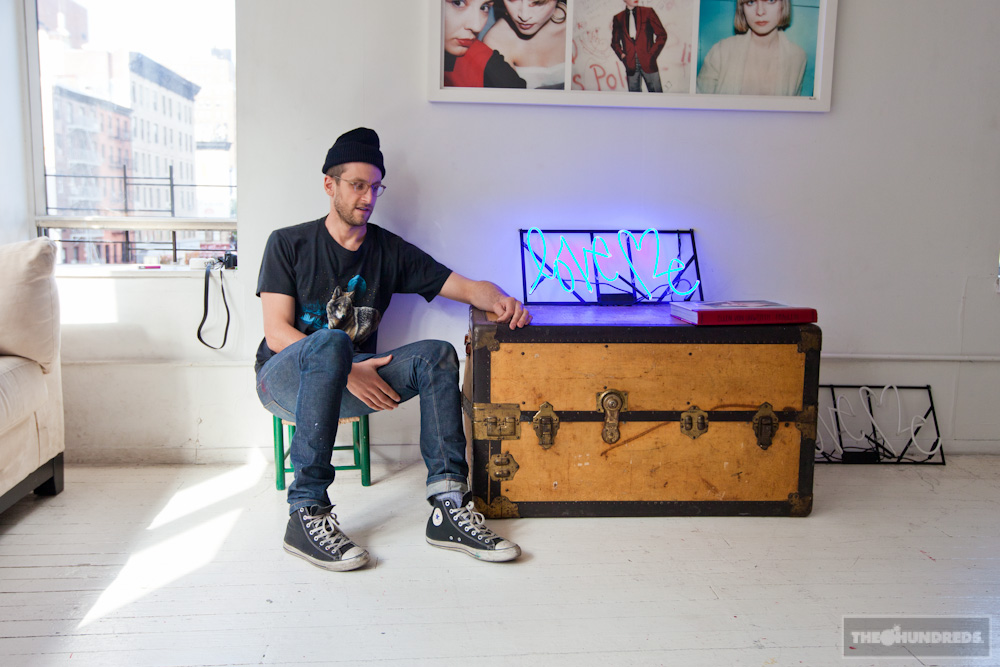 Love Me adorns door stoops and subway markers, but it now enters fine art galleries, it affects trendy restaurant decor, Love Me collaborates with the Vans sneakers on your feet. Love Me is an expression, but it's an icon, and a shared language, all in one.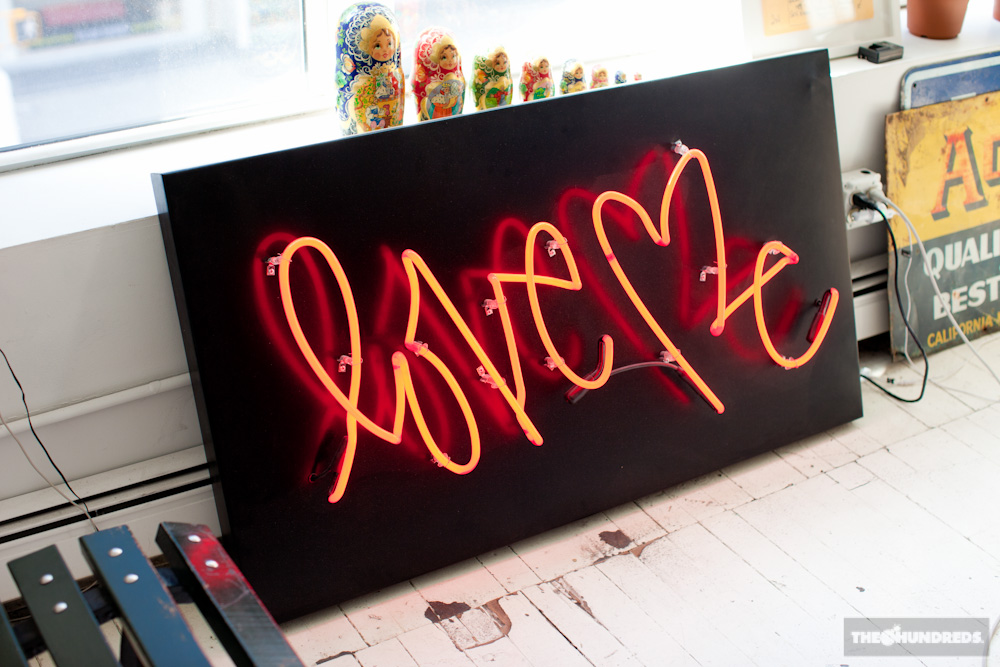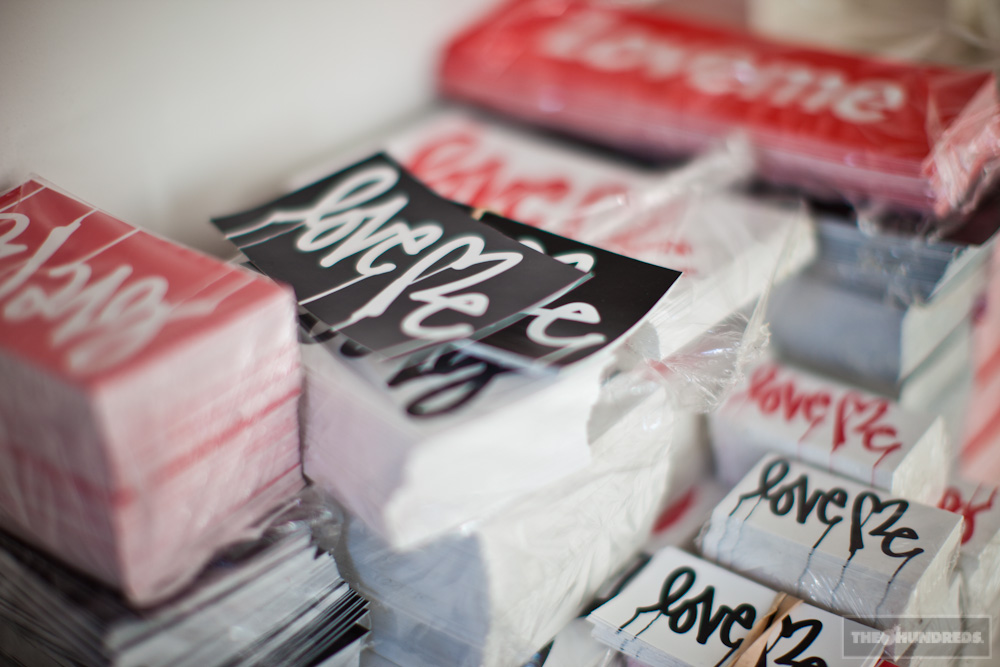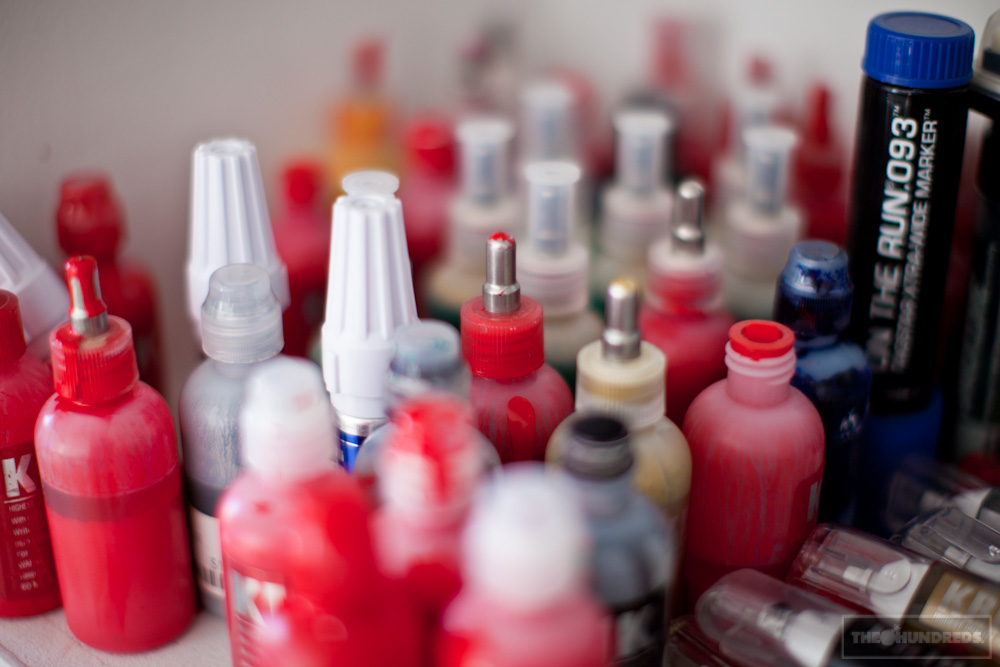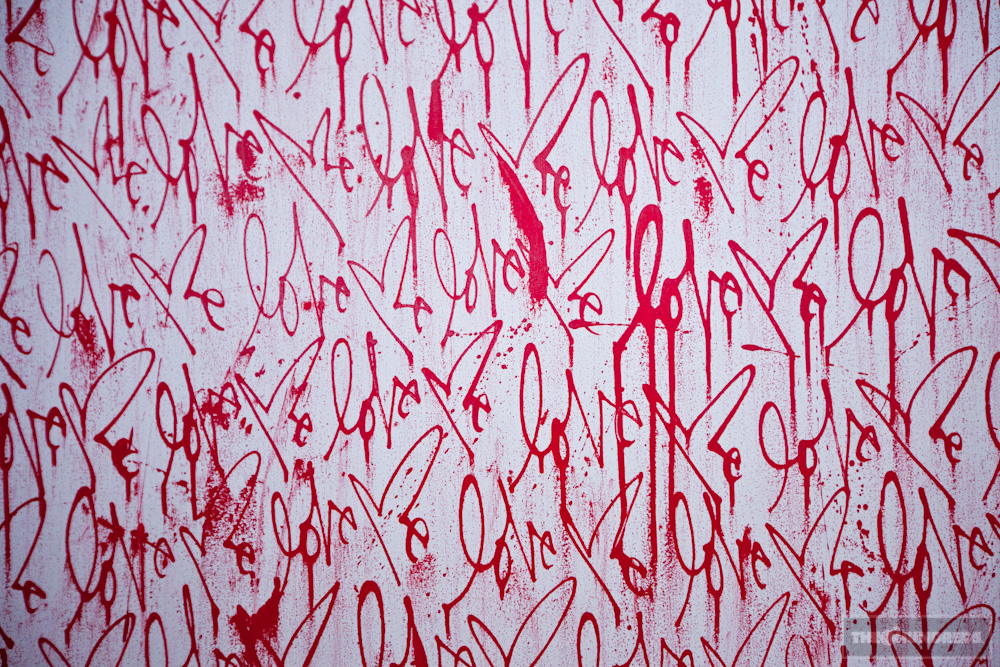 Gui is Curtis' assistant. Today he works on prepping a silkscreen project for an upcoming collaboration with a local business.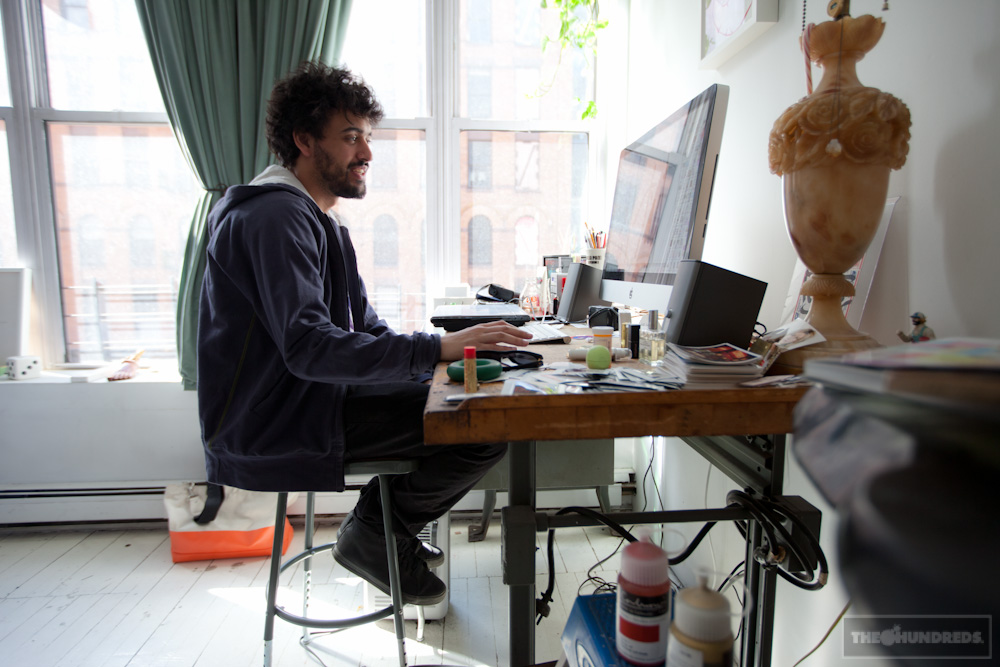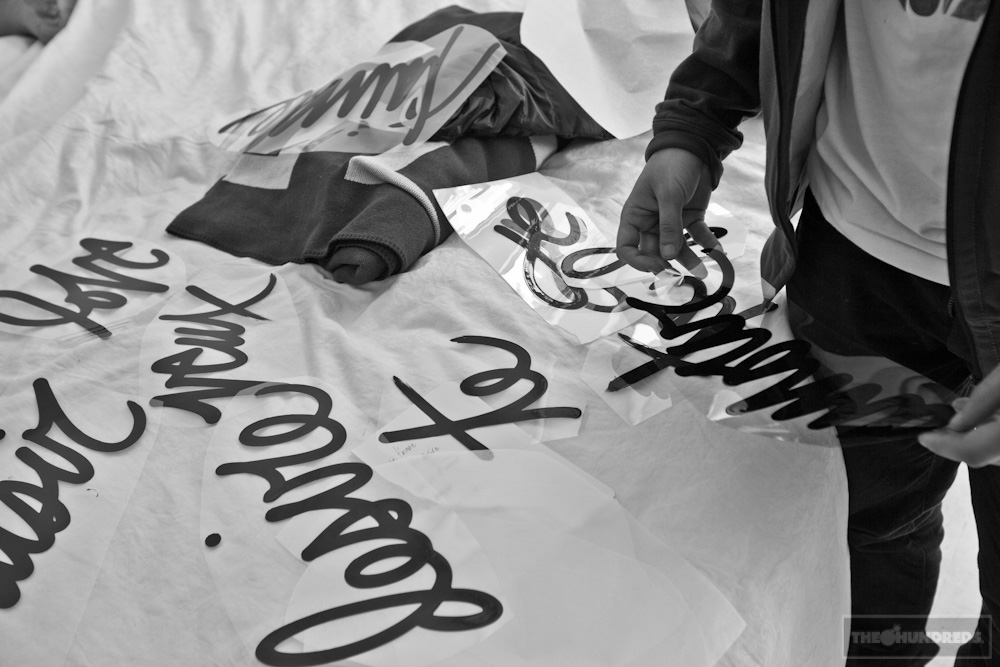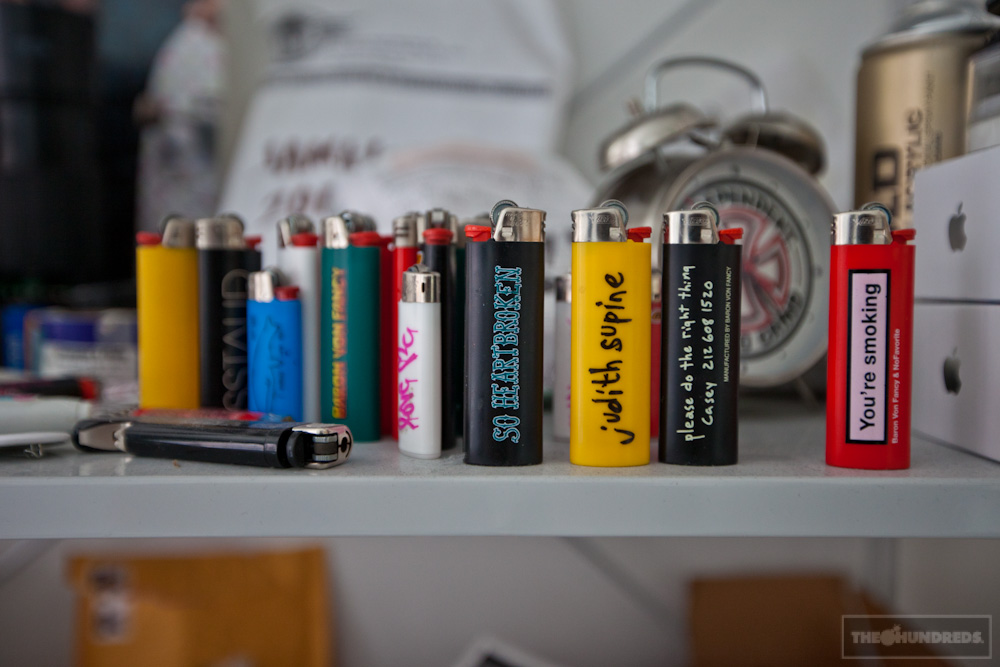 Curtis is as dedicated to his photography as he is to his art. In fact, right now, he's concentrating more heavily on his camera game. Polaroids of friends and associates; I see some of actress Paz de la Huerta: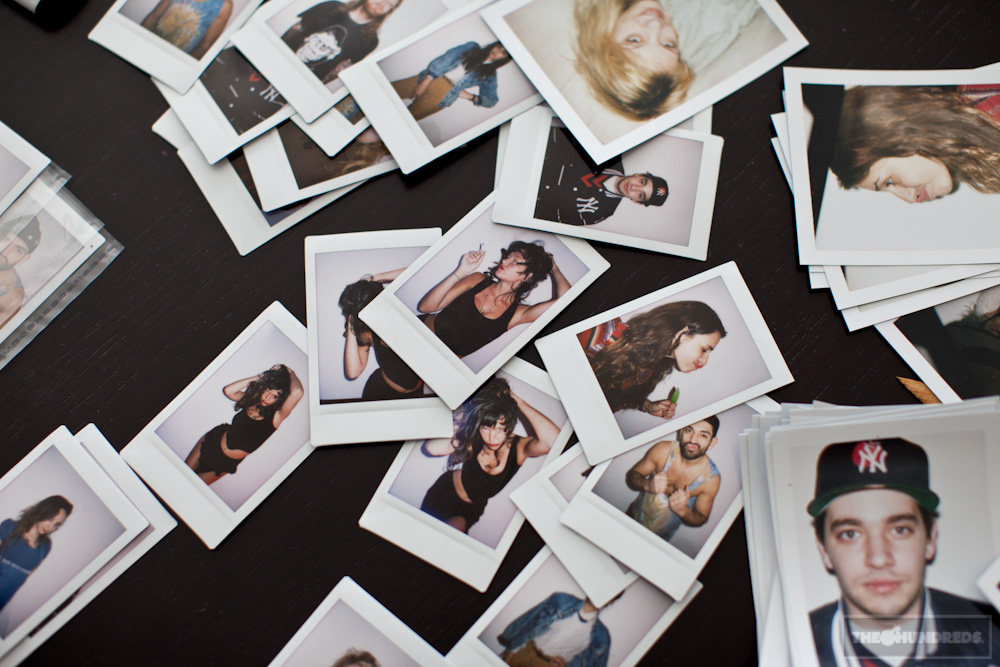 We wind down a flight of stairs and tumble right out into the sidewalk of cab horns and bustling passers-by. Just a few blocks away, right as the neighborhood shifts between ethnic boundaries, is Curtis' studio.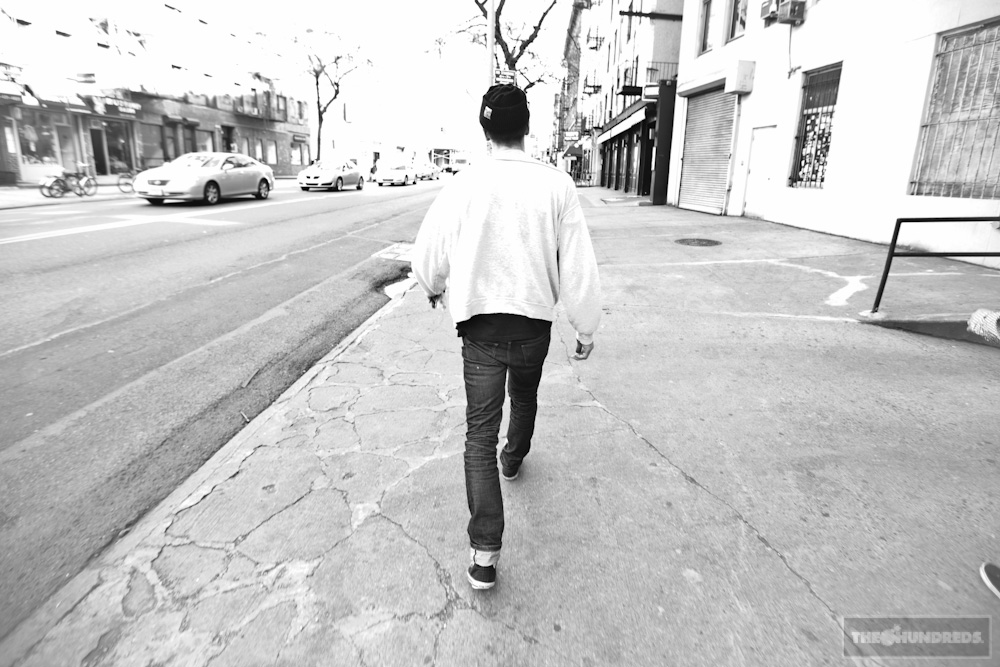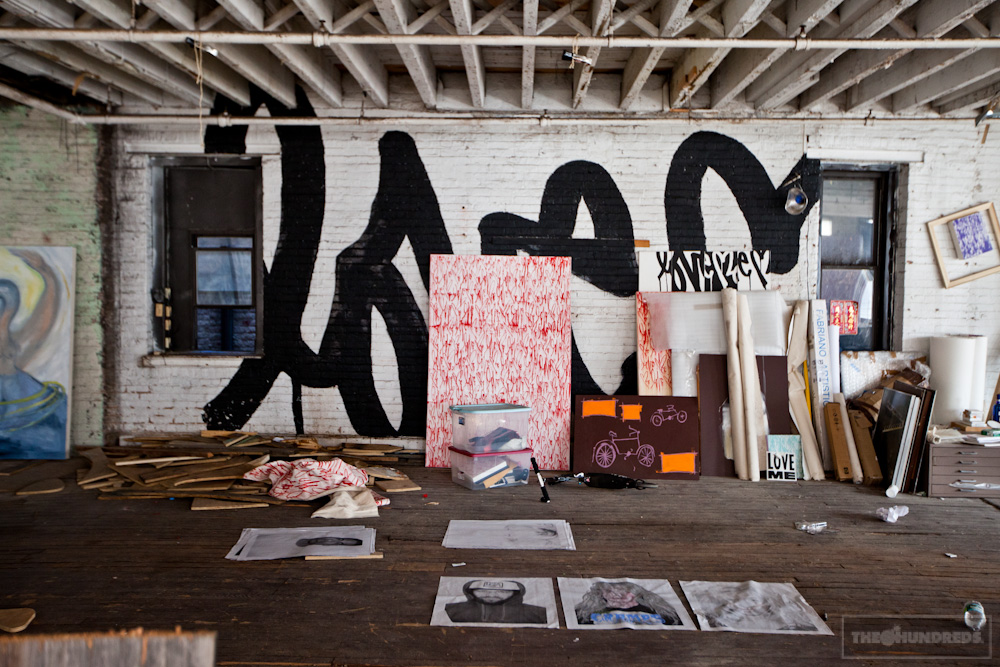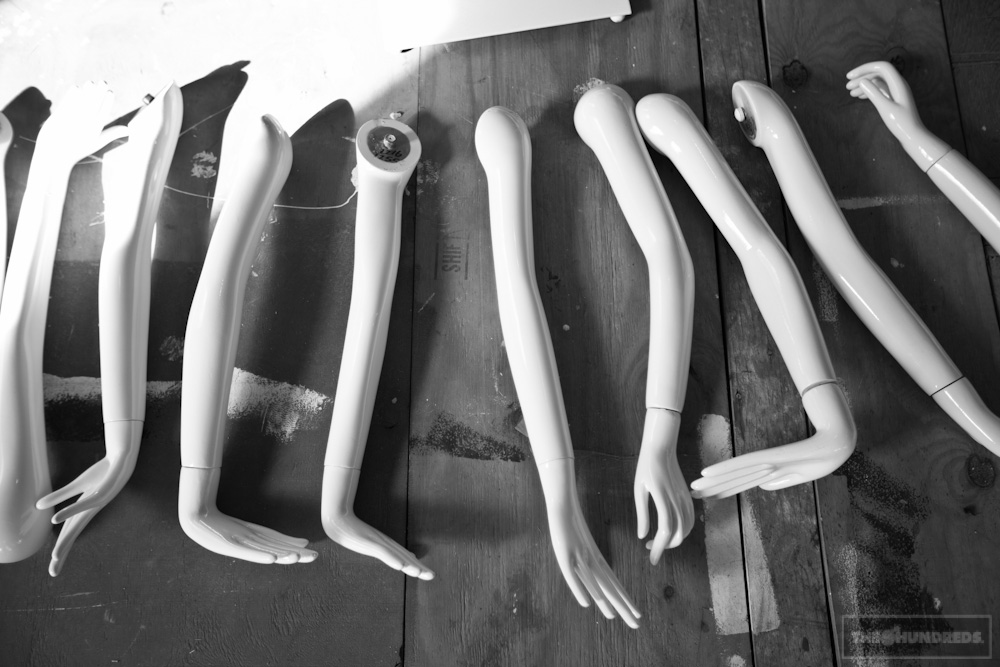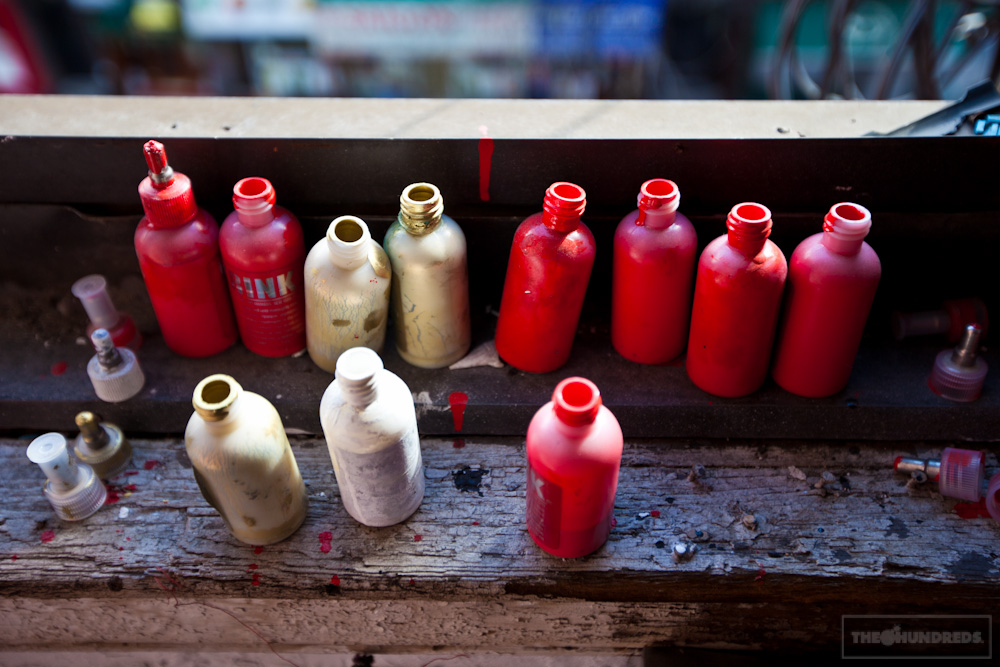 He works here endlessly, he pours himself into these canvases, into the night, into tomorrow.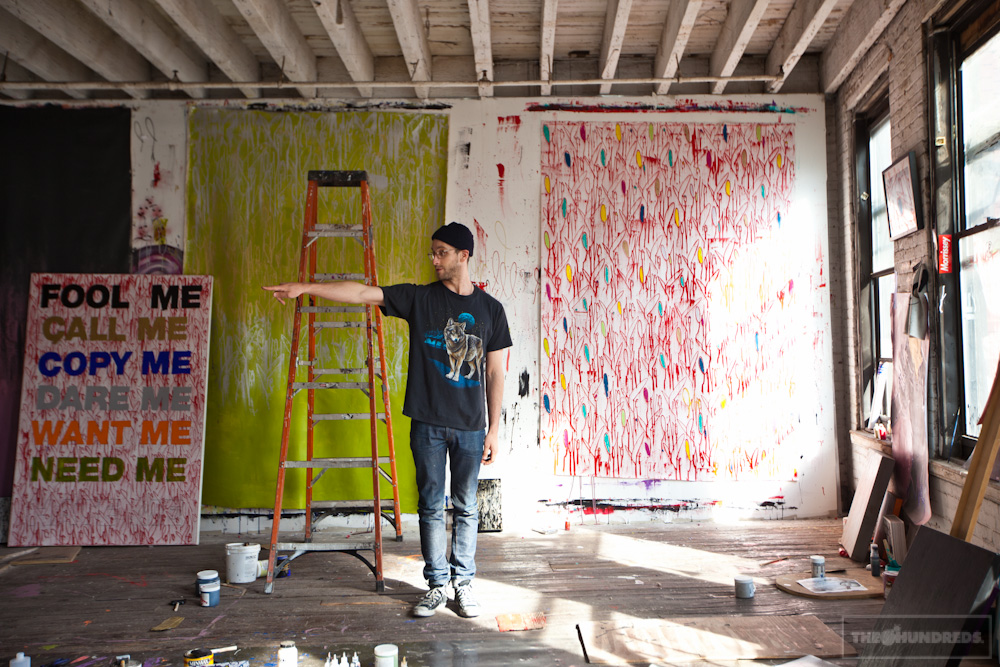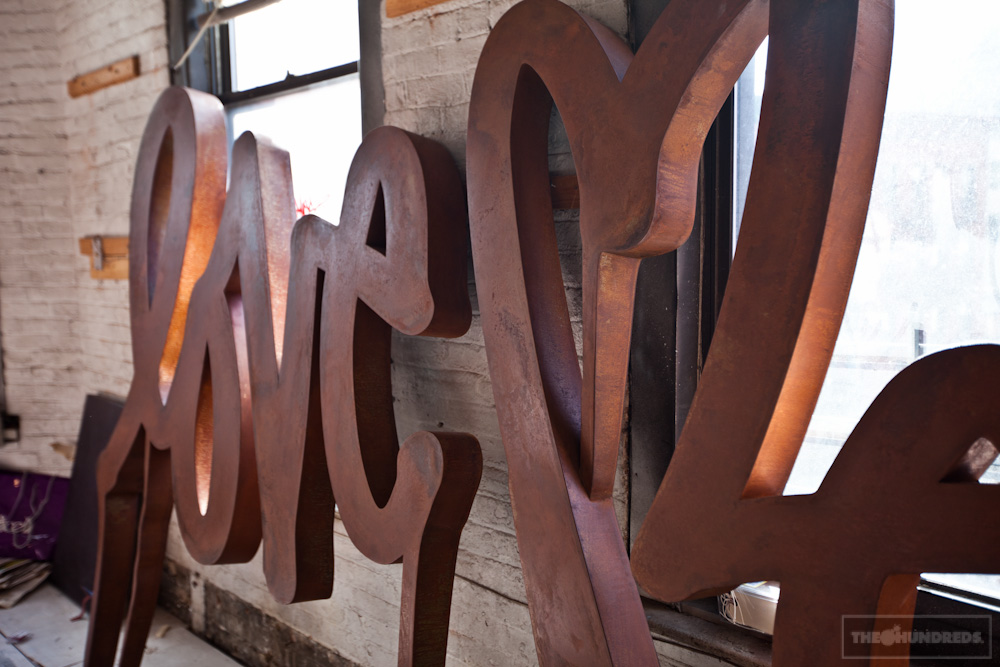 Racks on racks on racks of commissioned pieces and upcoming work for gallery shows.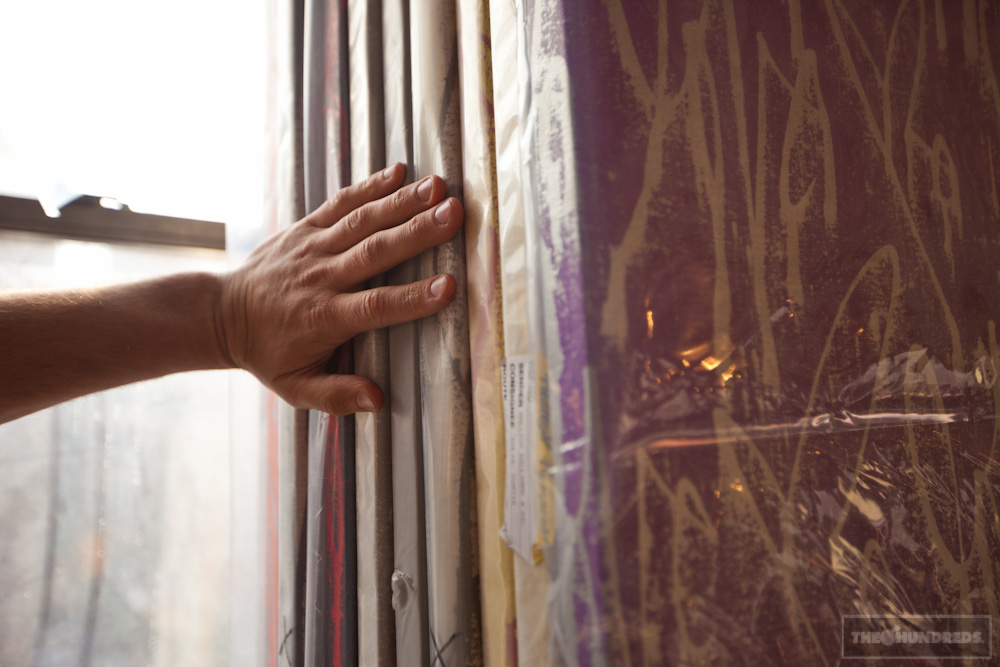 It starts with one.
Support your local artist! Support Curtis Kulig. Support Love Me.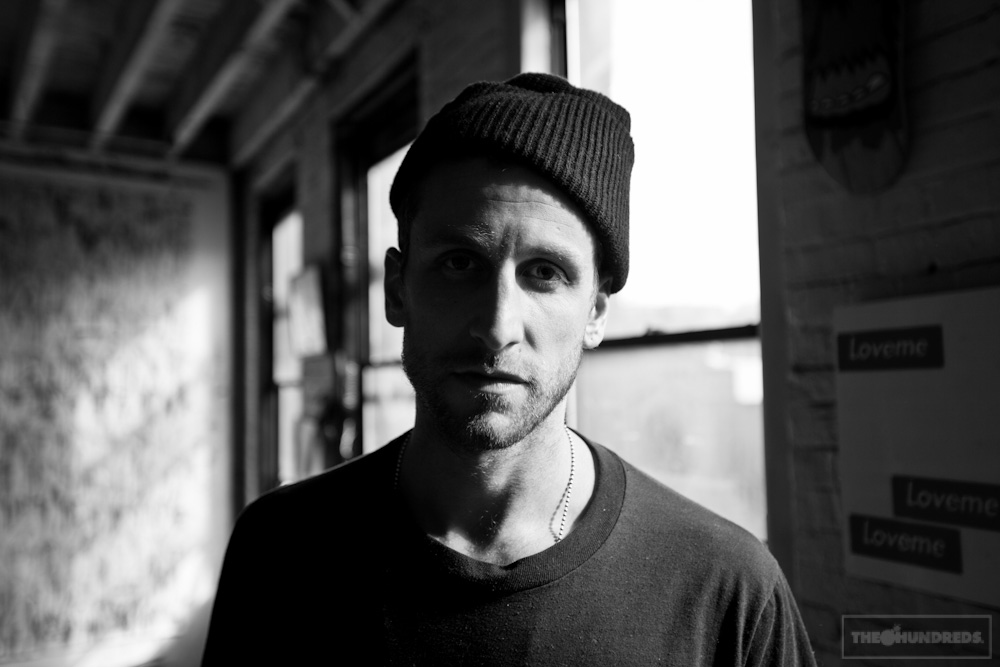 by bobbyhundreds