The Capsule Trade Show has wrapped up in Las Vegas but I still got some coverage floating around for you. For the industry folk, I'm sure you're already keen on all the positive buzz that Capsule attracted during the week, definitely the most promising show out there for all avenues of contemporary fashion.
Scotty, The Hundreds Sales Manager, gets his hustle on at our booth. Some of the snooty upscale designer lines in the building raised an eyebrow that we, as a streetwear brand, were showing at Capsule. Deirdre kindly reminded them that if they were concerned about exclusivity, The Hundreds turns down more accounts than anyone else at the show. Scotty's like the Ron Artest of streetwear, ain't nobody getting past him. He runs our brand sales like it's Fort Knox and the fountain of youth is inside. So, rest assured. Haters.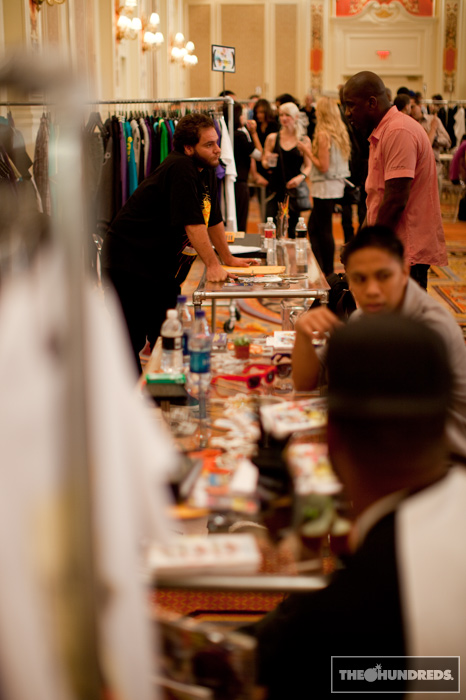 Our Japanese distributor, Steve, swung by to give us a look at the current issue of Warp Japan Magazine.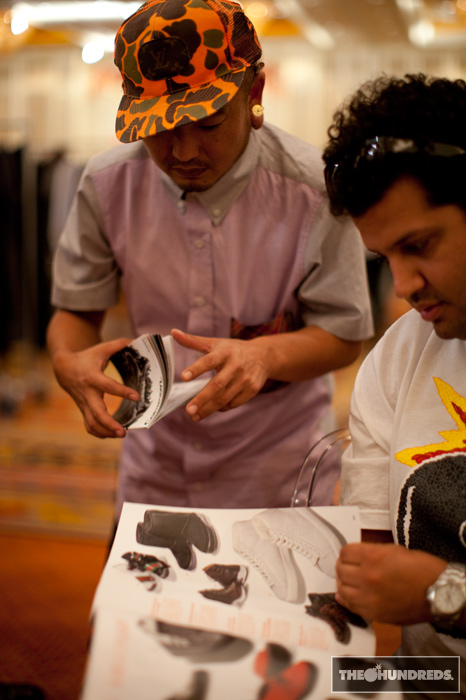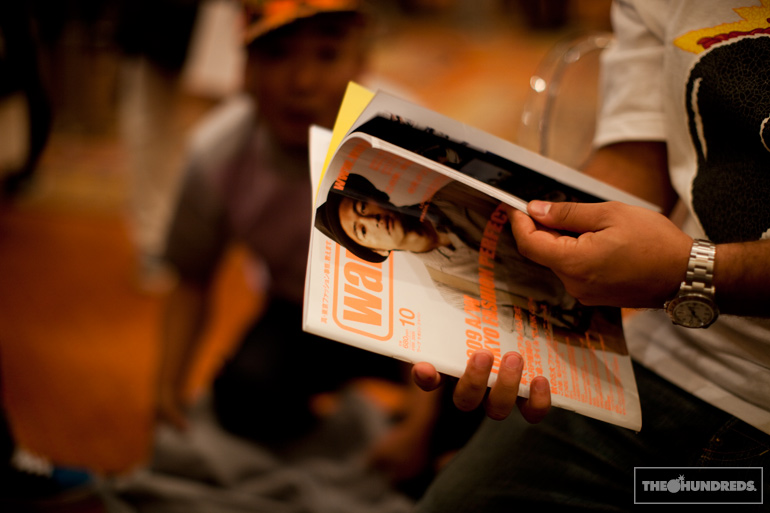 Inside you'll find a 4-page spread on The Hundreds' Fall '09 collection, featuring Pac Div..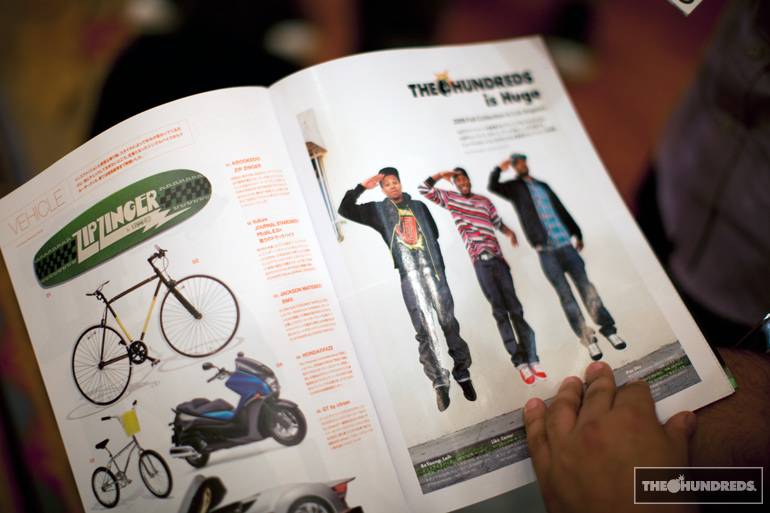 ..The Hundreds skate team (Ricky Webb, Carlos Zarazua, Owen [aka Mike Franklin]), tattoo artist Jun Cha…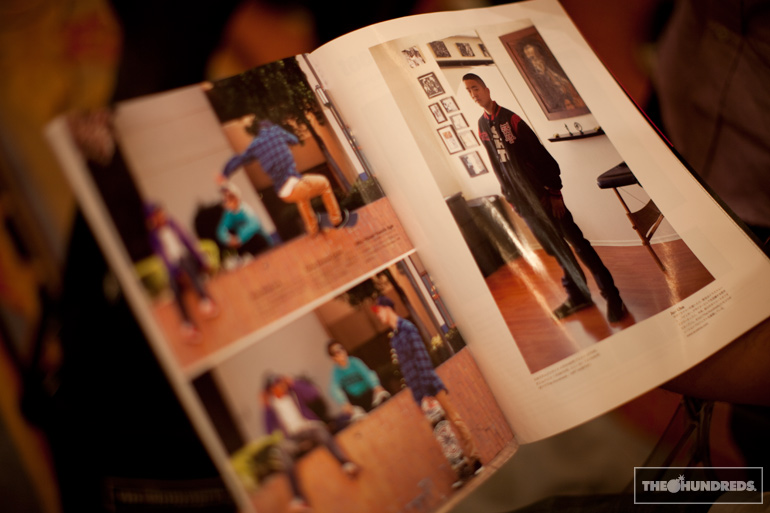 … the cast and crew: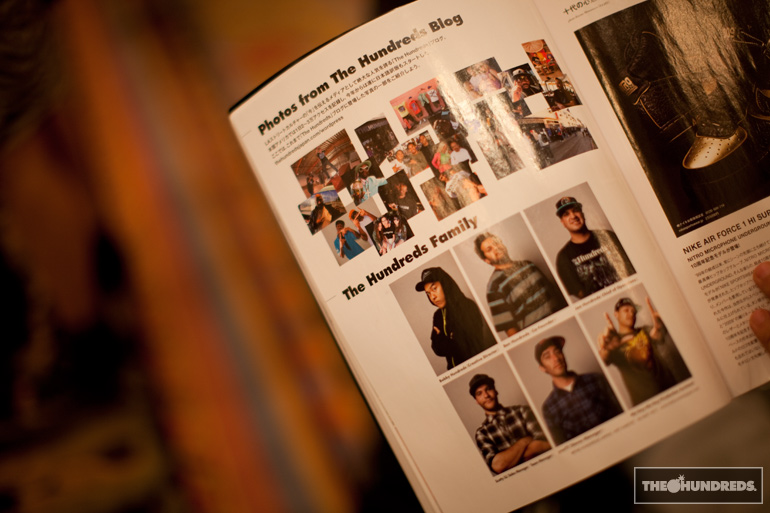 It was good to see my old friend Dao-Yi, showing his brands Public School and Black Apples at Capsule.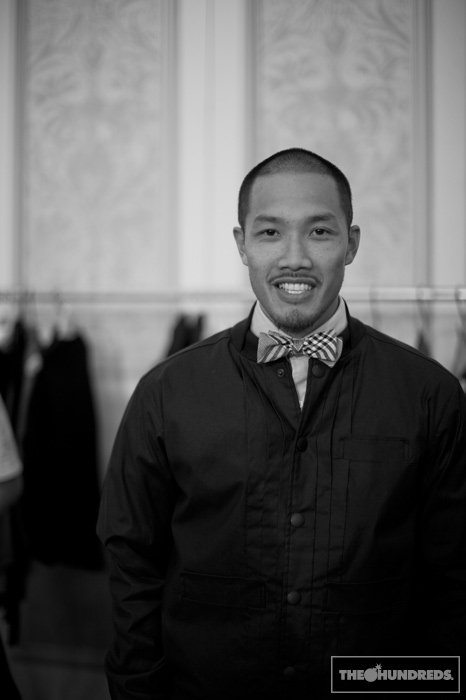 Public School appeases even the snobbiest of fashionistas. I love taking cues from Dao-Yi's collections, always utilizing the most forward design with creative construction and of course quality materials.
I'll give you a few examples of what I'm talking about. Just when you think you've figured out every way to situate the standard pocket, Public School changes your mindset.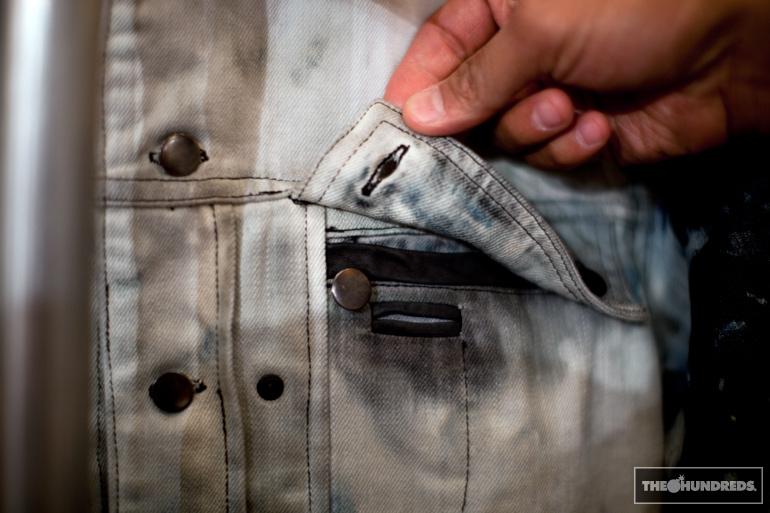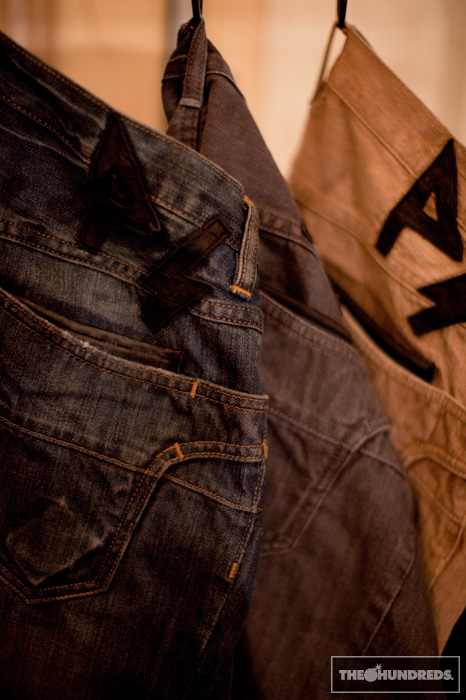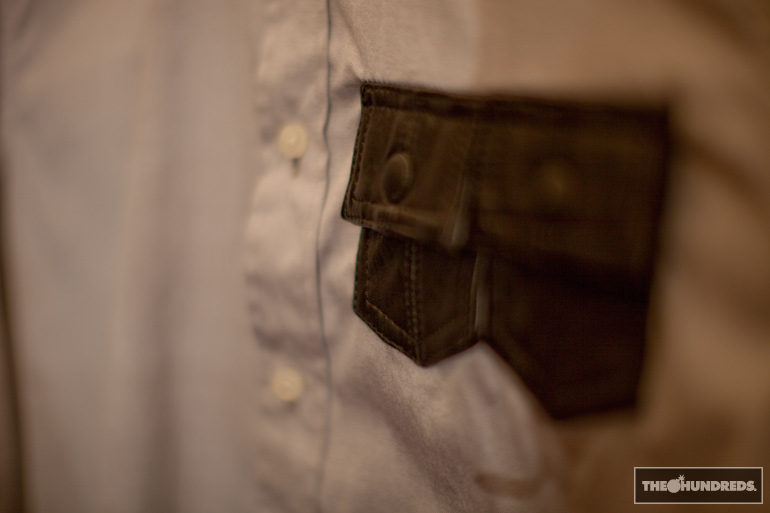 by bobbyhundreds