The thing with Streetwear is – outside of any substantive culture – it can't survive. It's just cotton. Back when Fairfax was first kicking up, I knew the scene couldn't survive unless there was something social or creative achoring the merchandise. Take, for instance, hip-hop.  The music, the art, and the culture have survived generations because its roots in the four elements. Skateboarding is an art – and to some, a sport – that innovates through imagination. But what is Streetwear outside of baseball caps and stickers? How profoundly can shopping and consumption shape a generation?
Early on, we had considered starting an open mic cafe (like the  Goodlife that launched much of the underground rap movement) on Fairfax Ave. to provide a creative canvas for the kids to paint on. Although that never happened, the neighborhood eventually congealed around the next generation of LA rappers like Odd Future, Dom Kennedy, and Casey Veggies. Skateboarding also explored a new dimension through the Fairfax lens, courtesy of Supreme, KAYO, Nakel and Illegal Civ. And the entrepreneurial lifestyle also entered (thanks to, well, brands like ours and the rest of our class of upstarts), elevating Streetwear to that next level. CLSC comes to mind, as does 40s and Shorties, JBC, and Divinities.
You and I both know by now that Streetwear isn't just cotton. It's not just sneaker lineups and Instagram WDYWTs. There's a viable community here that wears branded T-shirts like a badge of armor. And so that was the point behind our Street Meet (and Eat Meet) events. First, an excuse to gather with likeminded (and openminded) creators and make something new. Anyone can take a picture, whether it be an iPhone or a Mark III. Second, to build relationships. At the least, everyone who turns up has The Hundreds in common. At the most, we've seen Street Meeters bridge friendships, business partnerships, and maybe even a couple romantic flings, here and there.
It's no longer limited-edition clothing as lifestyle. Now, the lifestyle comes first, and the apparel is the signifier. People over product. That's The Hundreds' way.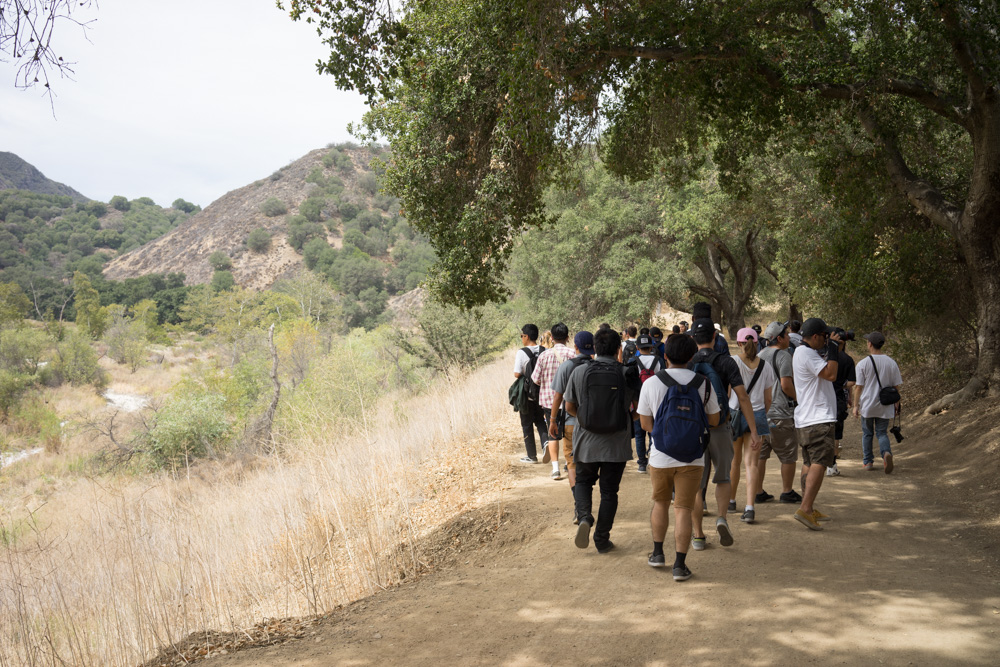 Yesterday, our community came out on a dry and warm September morning (well, excluding everyone who got lost – get your act together, Google Maps/Waze!)  to Malibu Creek State Park to partake in our Trail Edition of Street Meet. Although the day revolved around promoting our forthcoming Timberland collaboration, everyone onhand came prepared to capture some beautiful – and out of the ordinary – photos.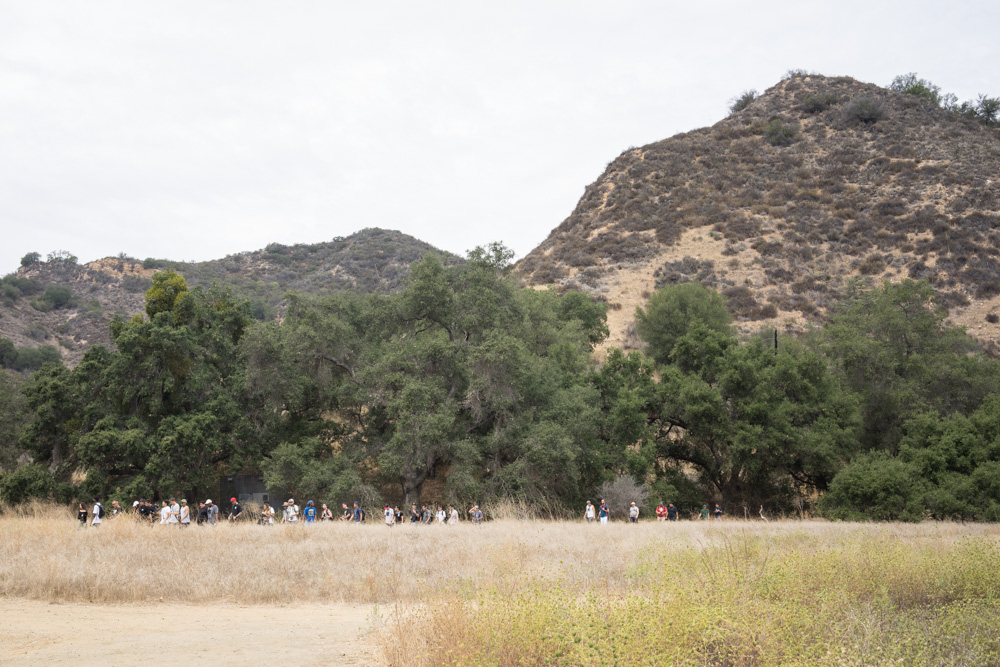 I also want to thank our hosts – down from Day One, Van Styles, newcomer Gypsy One, and of course, you know the Bay's hometown hero Travis Jensen is representing.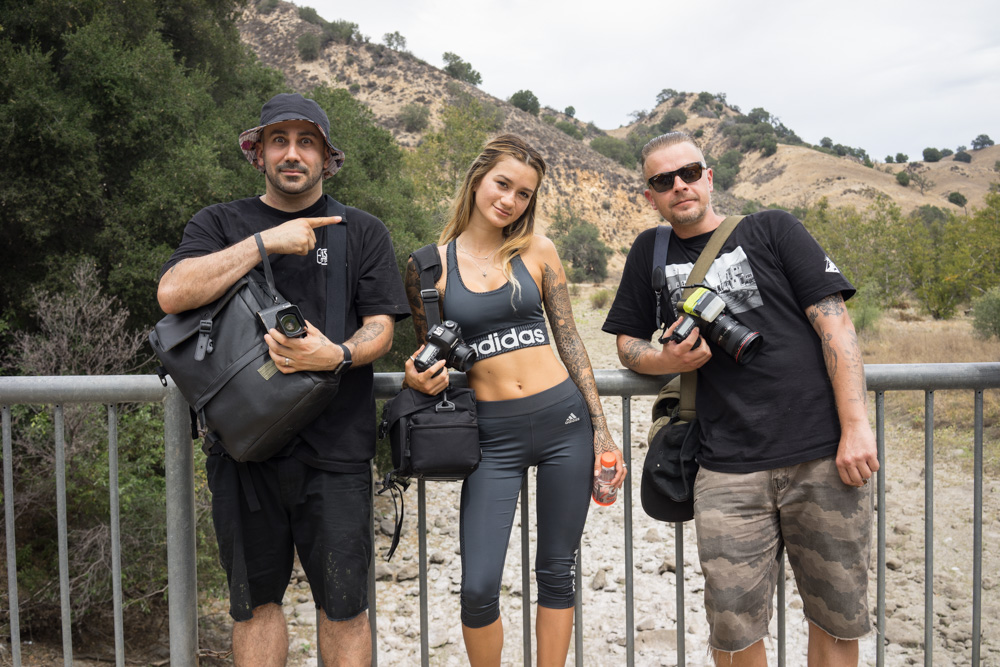 With the sun beating down on us (and me in jeans, for some reason), there was a point there where I thought we wouldn't make it out the parking lot. By the time we reached the bridge here at the foot of the Visitor Center (yup, we hadn't even officially started the hike yet), we were parched, sweaty, and having second thoughts (Or, maybe that was just me).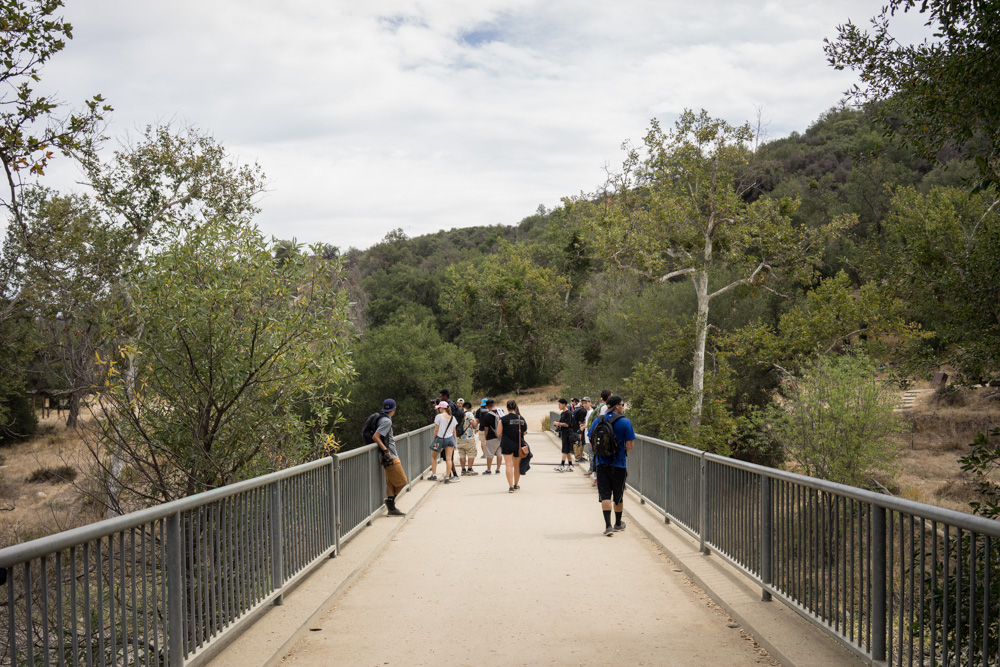 But as we rounded the bend, the clouds stretched out overhead, the light got really good, and somehow, the climate chilled out.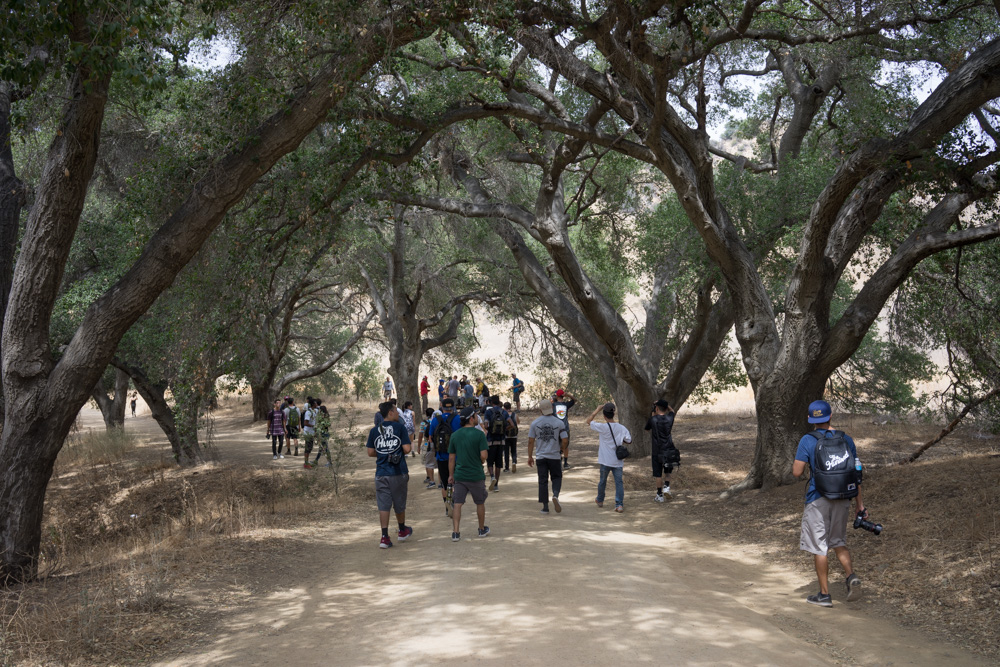 Just in time, because we were getting to the good stuff. This climbing wall was no obstacle for the daring Street Meeters who scaled it to get that one, prized shot.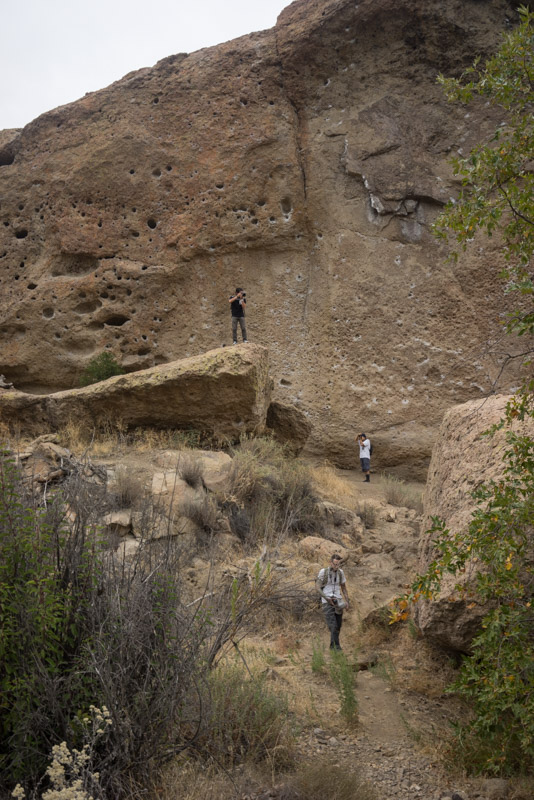 Never one to shy from the challenge, Van also made the climb and flashes V for Victory.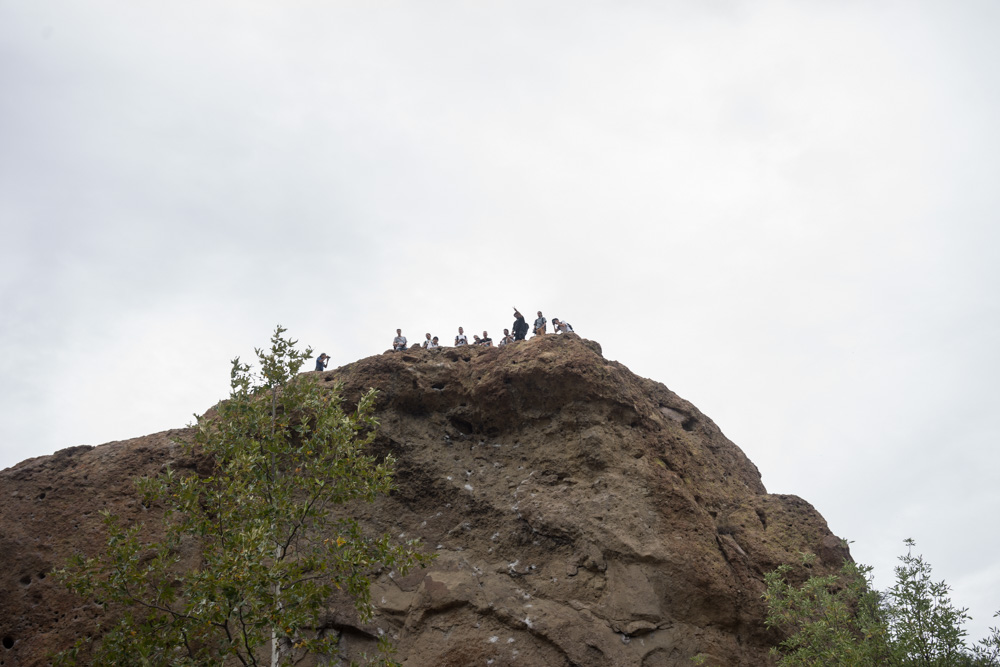 Meanwhile, down below, the other half of the photographers remembered that Gypsy One was with us, and descended upon her like locusts.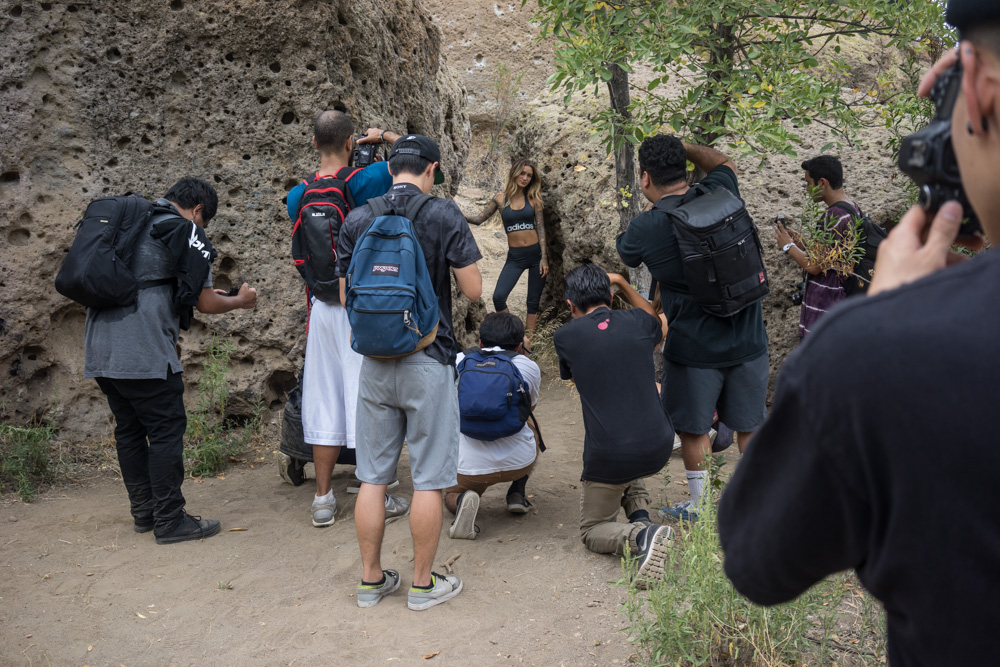 Off in the distance, we heard loud splashes, followed by cheers. Surprise surprise, we just blew up the secret rock-jumping spot at the back of the park.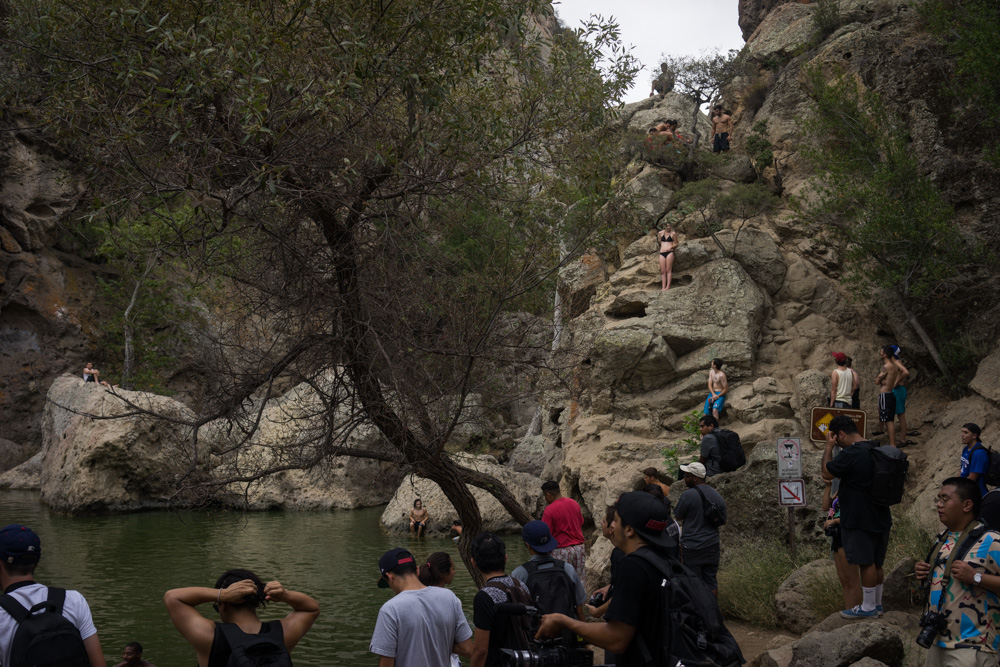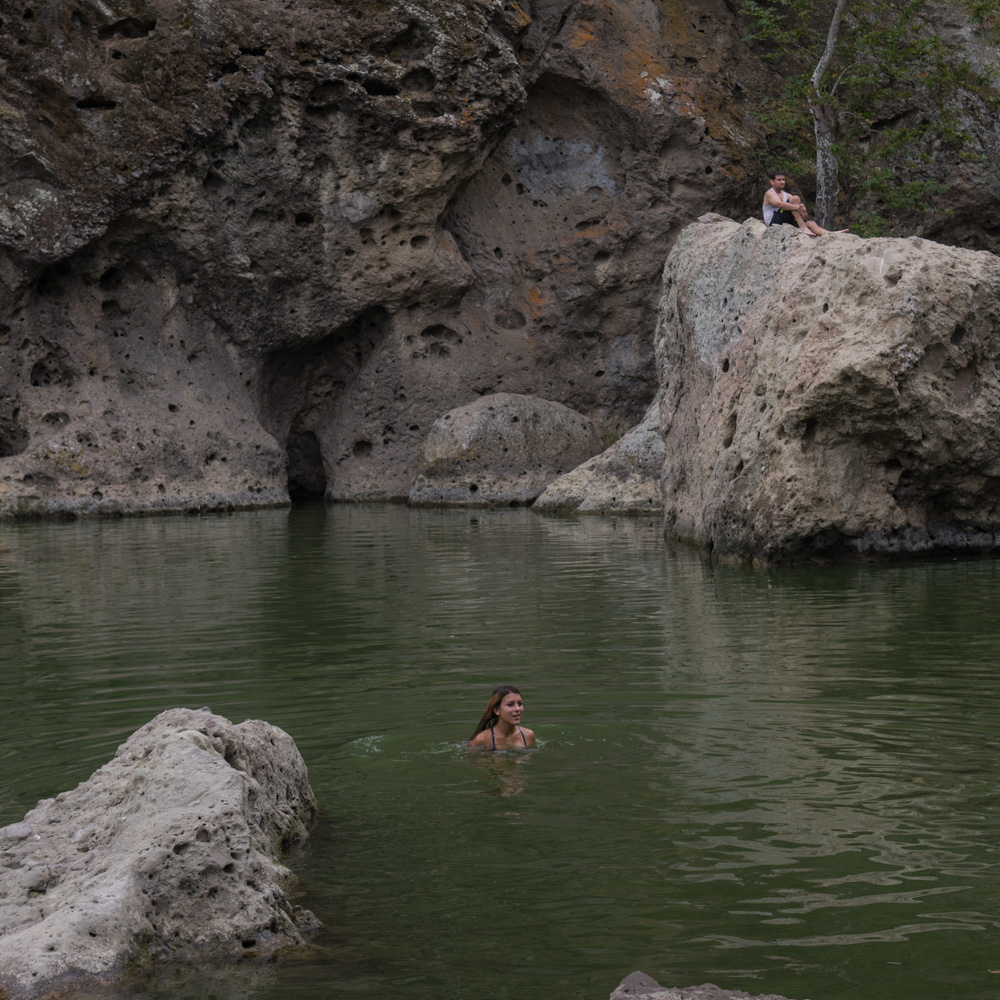 The mountainside beyond is also another great climbing wall, in case life isn't complicated enough. Come up with another impossible challenge to overcome!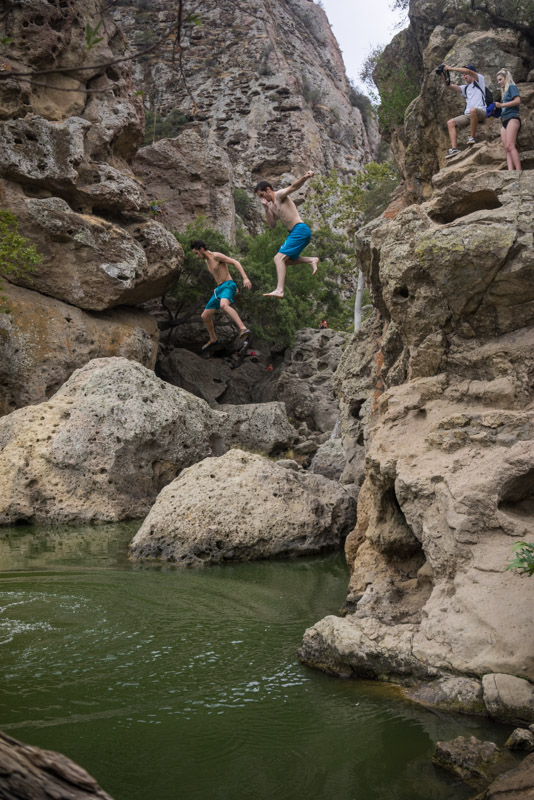 There's a lot more to be said and shown from yesterday's Street Meet that we'll eventually be recapping here on our website. I think Van will be kicking in his own thoughts from the day as well. I just want to thank everyone who stuck it out and was rewarded for their hard work. The top sentiment of the day was that "It was different." Something new. Not your typical Instagram photograpy of skyscrapers or urban walls. Second comment of the day: "Where are we going next?!"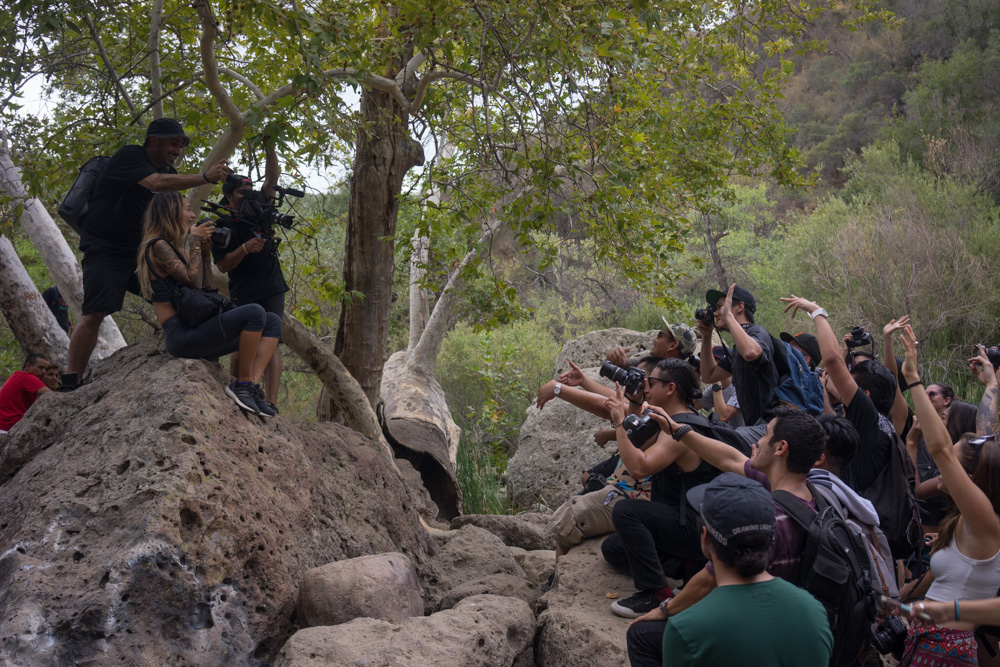 I also got some Gypsy shots of my own.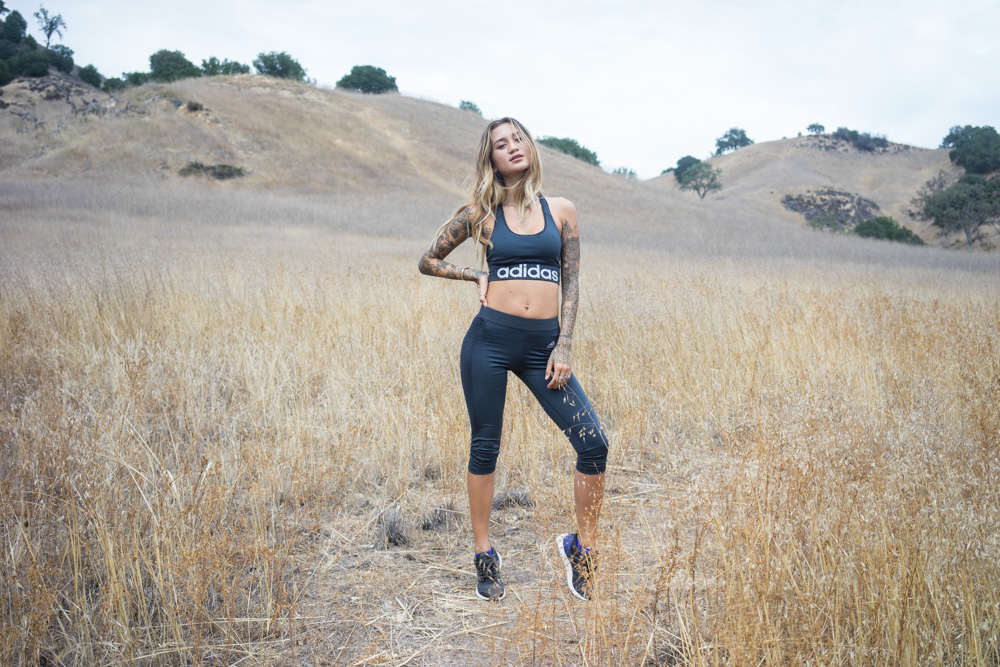 It was a hot one, alright.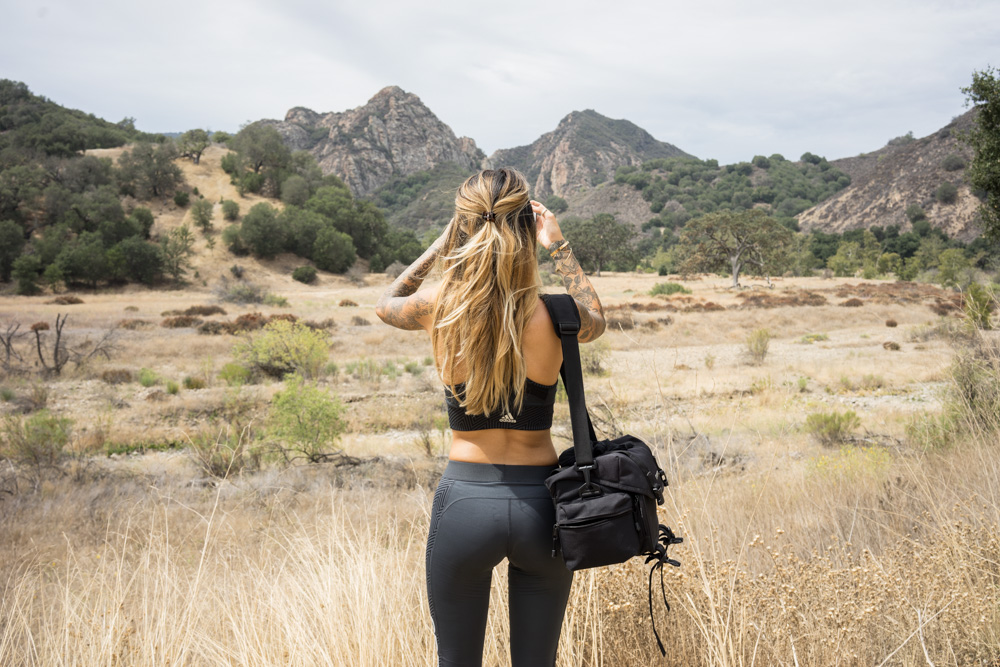 See you soon, Street Meet!