I guess, growing up in the '90s, that there was no way of escaping Björk.  But it wasn't until a college ex-girlfriend put me onto the Icelandic singer's earlier albums that I fully appreciated Björk's performance, music videos, and artistic depth.  I got so wrapped up in her idiosyncrasies and preternatural voice that I'd draw these wall-length charcoals of her, sit through repeated viewings of Björk's depression bucket, Dancer in the Dark, and maybe once or twice or six times I dated girls just because they remotely looked, sounded, or dressed like her.  Is that creepy? Yes.  Yes it is.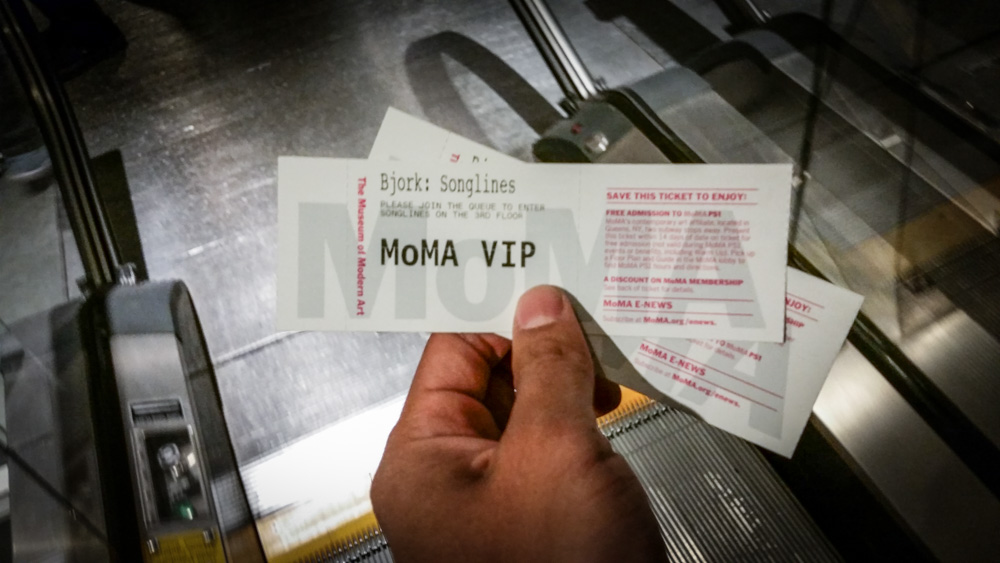 But Björk makes you do strange things.  All powerful artists do.  They move you to the edge, inspire you to live and think in uncharted territory.  Versus today, where we obsess over relatable personalities, disposable Internet phenoms and tabloid stock that help make us feel normal.  The music industry understands this.  Pop culture feeds into it.  There's less room for creativity, ingenuity, and uncomfortable art in a marketplace forged by profits.  Decades later, there will never be another musician like Björk, although plenty have tried.  Gaga came closest, but at the best, felt derivative and almost fabricated.  Whereas with Björk, we eventually got the sense that this was really, honestly her.
Last month, the Museum of Modern Art in New York unveiled Björk, a mid-career retrospective of the composer, musician, and singer.  Over two decades and eight full-length albums, her anthology of musical and visual contributions have been packaged up and put on display for the first time.  The exhibition begins in a standing-room theater, bookended by two screens that play complementary 10-minute films against "Black Lake":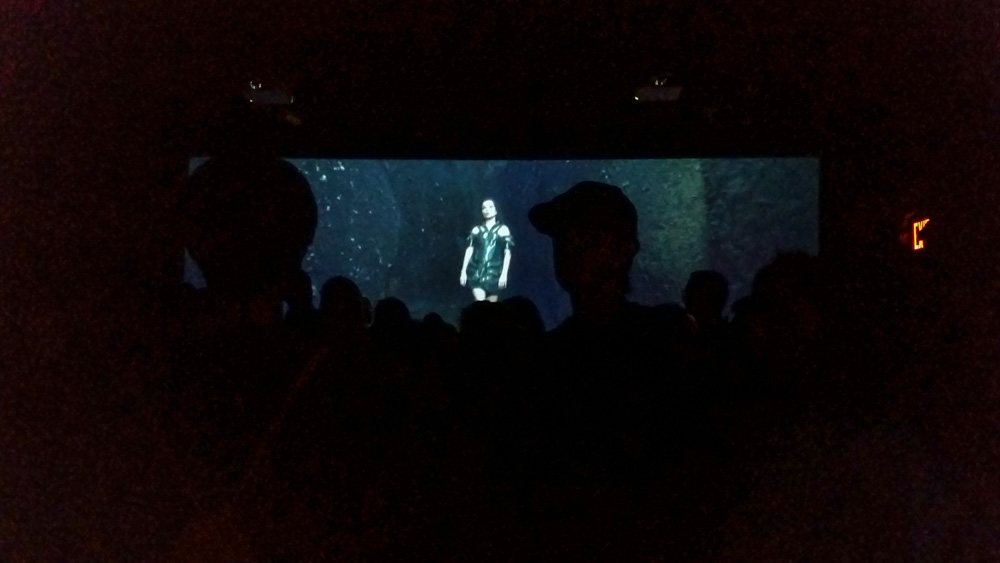 Björk made it clear that she wanted her music to play as important of a role as the imagery, as a commentary on museum space and what is deemed "art."  So all guests are handed headphones that correspond to various songs as they interact with the show.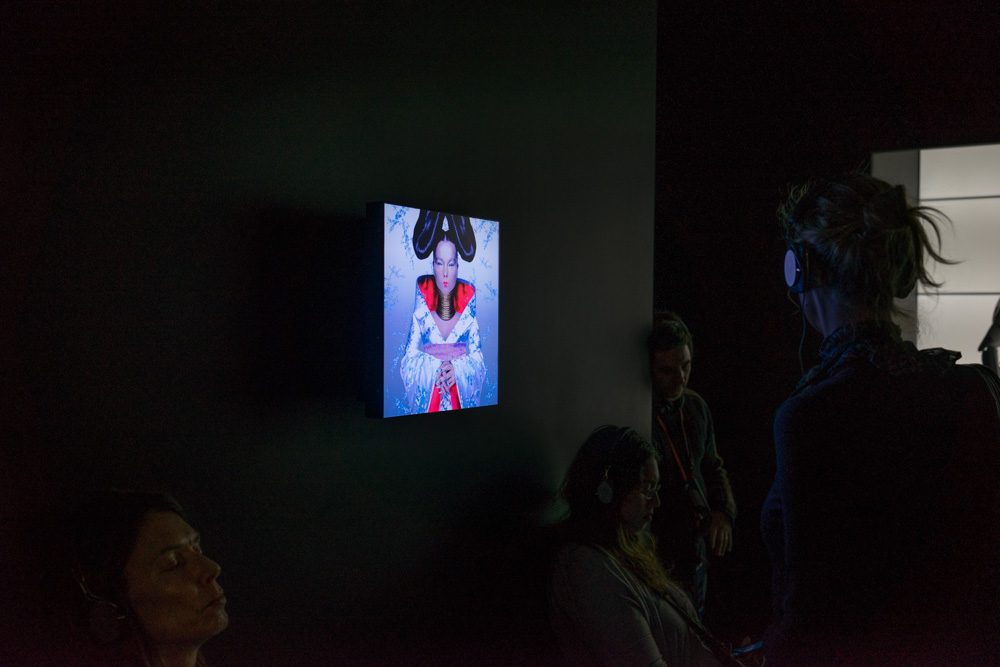 The two main things you'll see are her personal writings (handwritten lyrics, and thoughts on paper) and famous costumes, outfits, and dresses from notable videos and award show red carpets.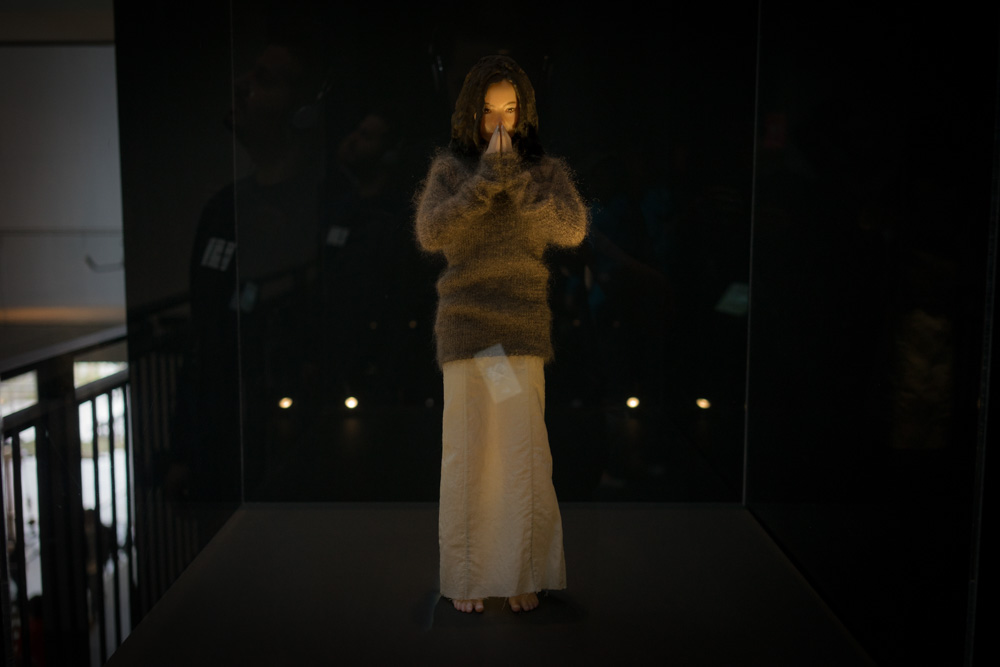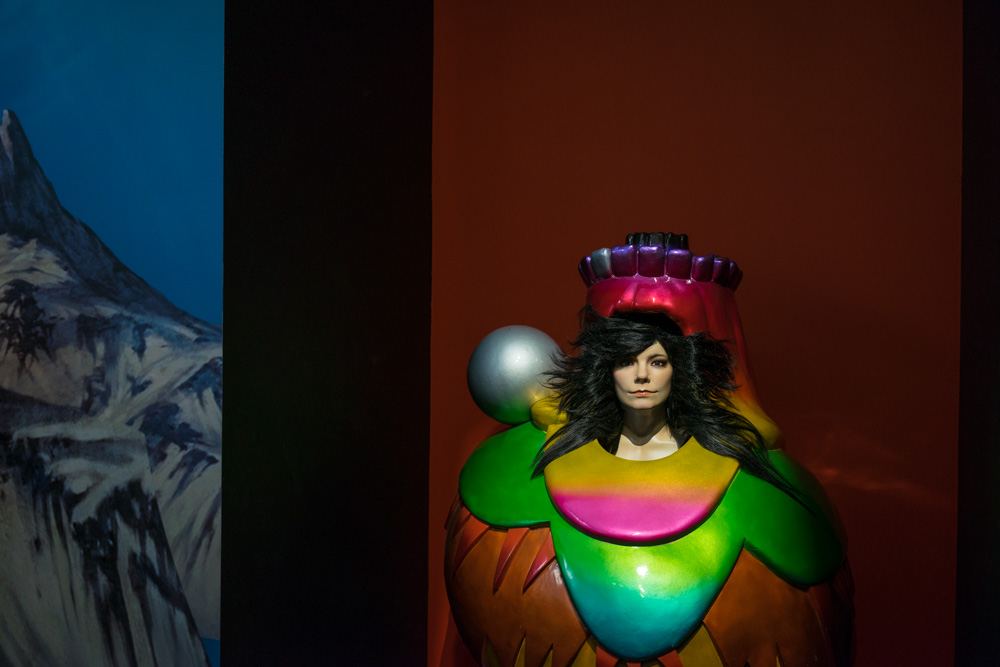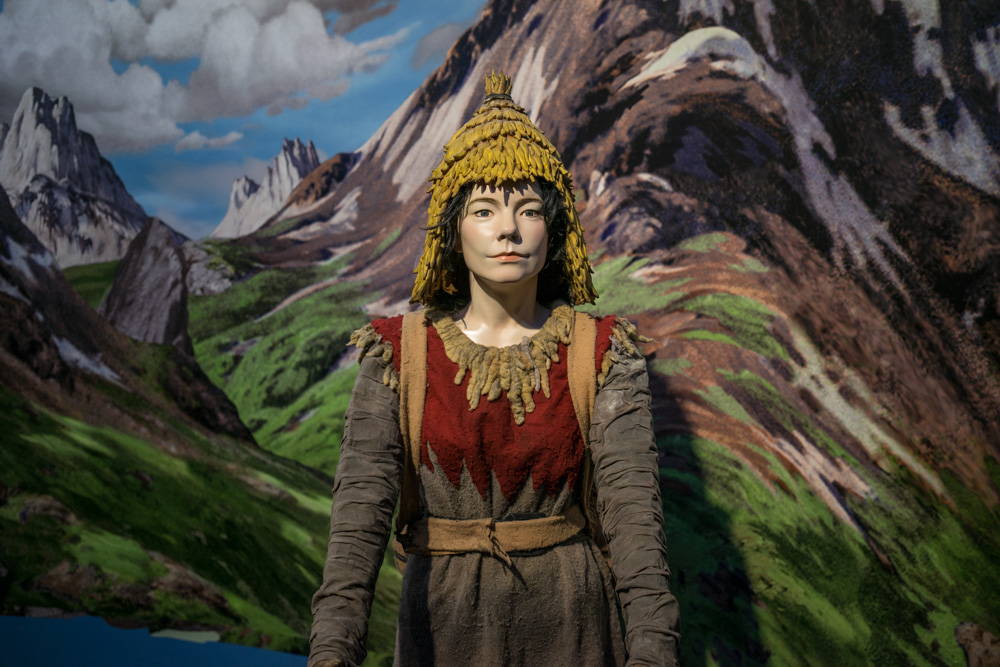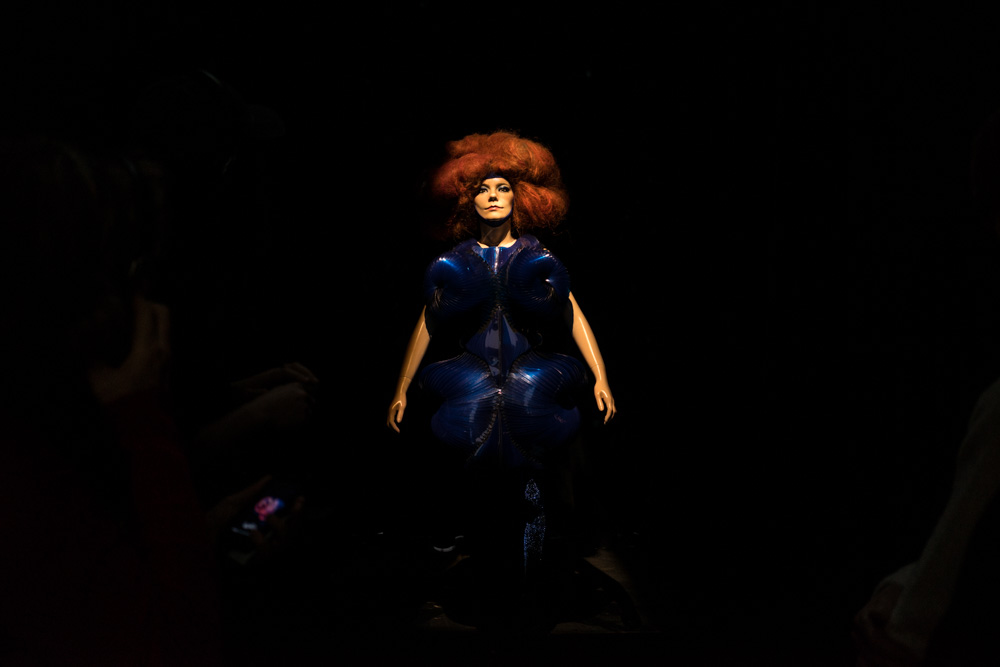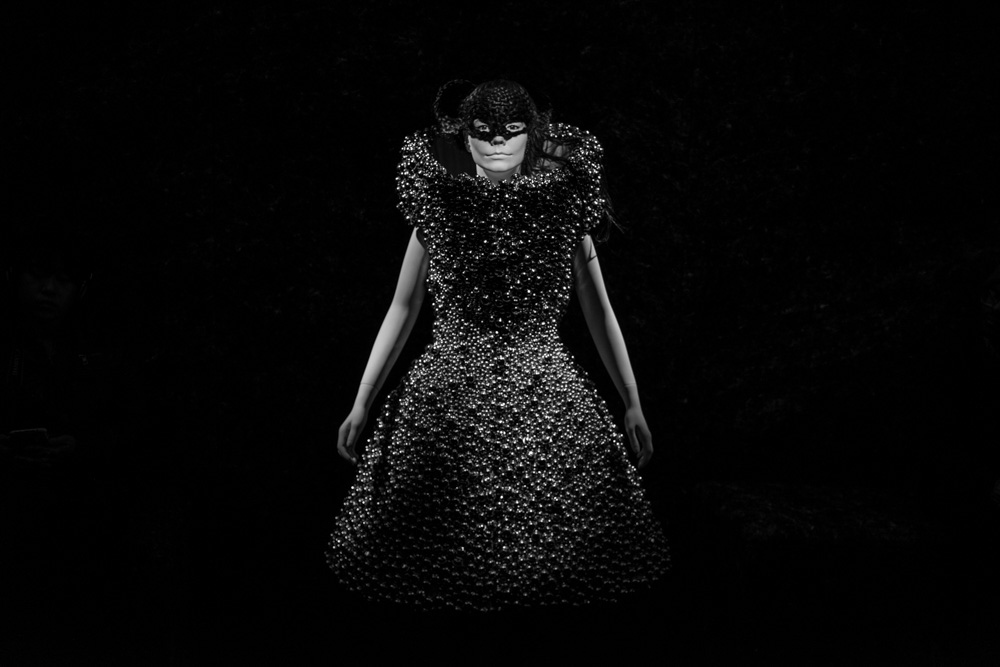 Maybe the most famous/infamous: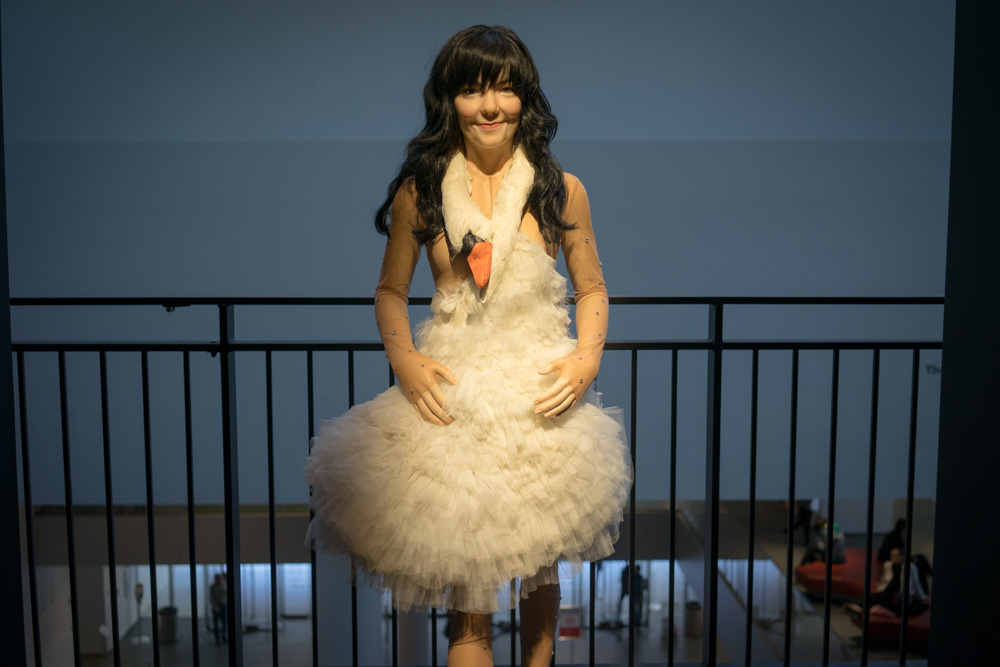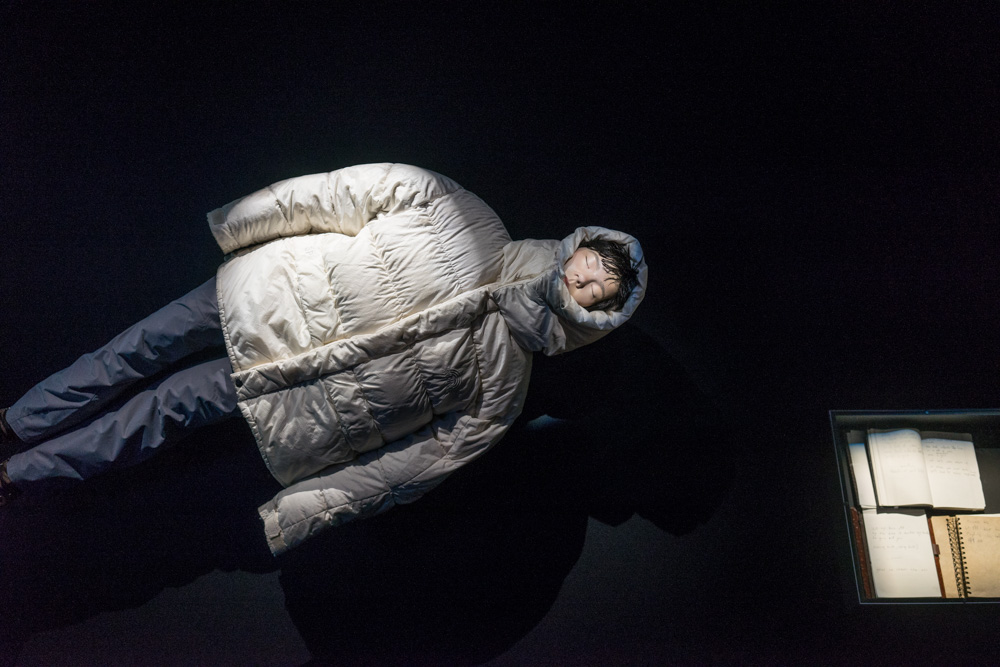 "Hyperballad" is my favorite Björk song.  These are the shoes from her 1995 video directed by Gondry, of course.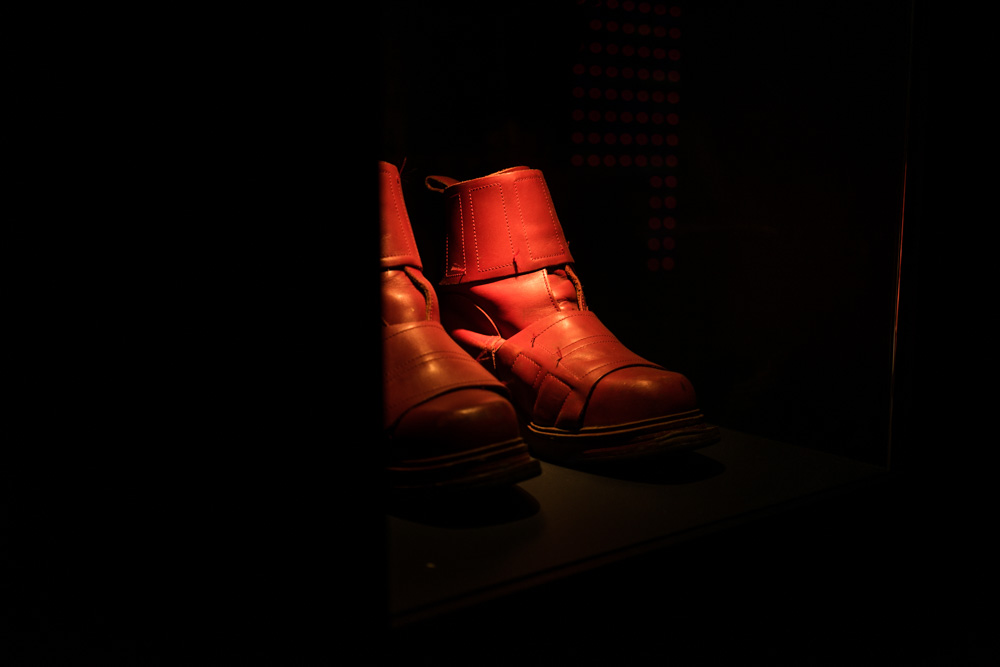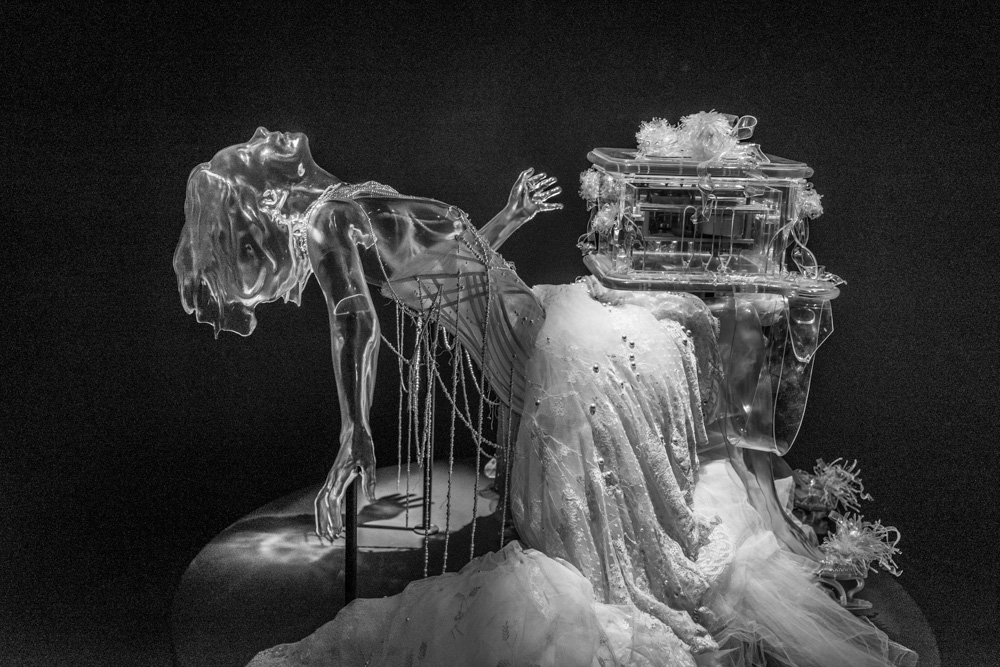 A typically private artist, it's cool to take a tour through her personal history and musings.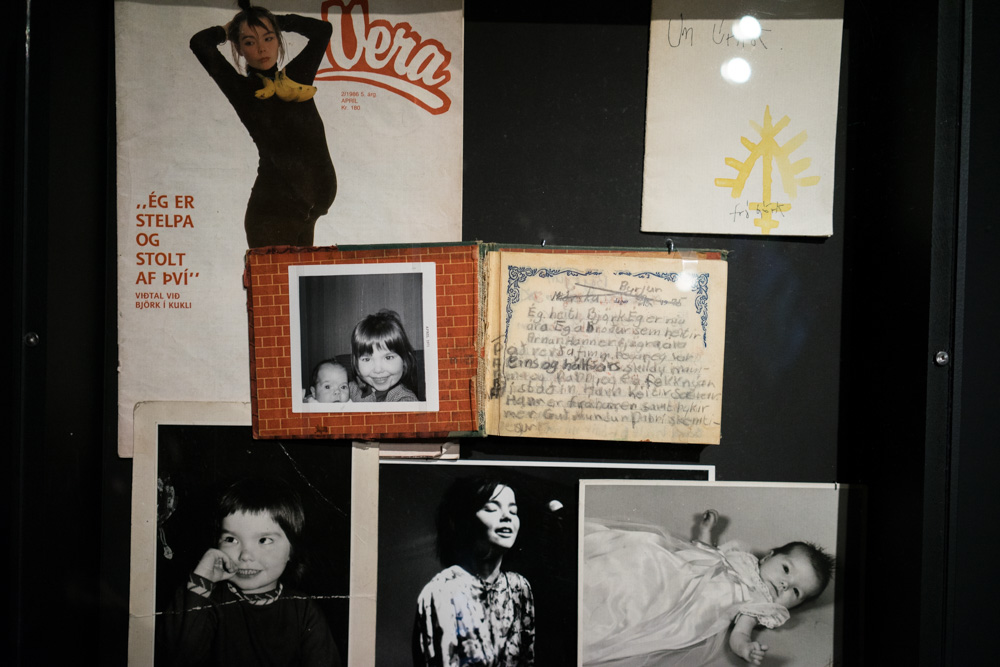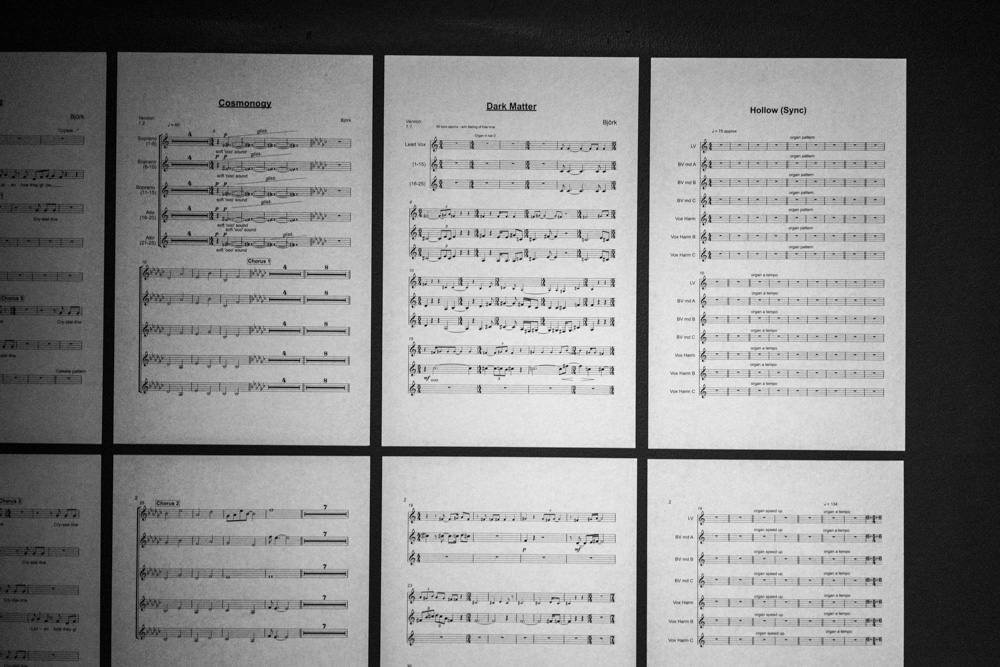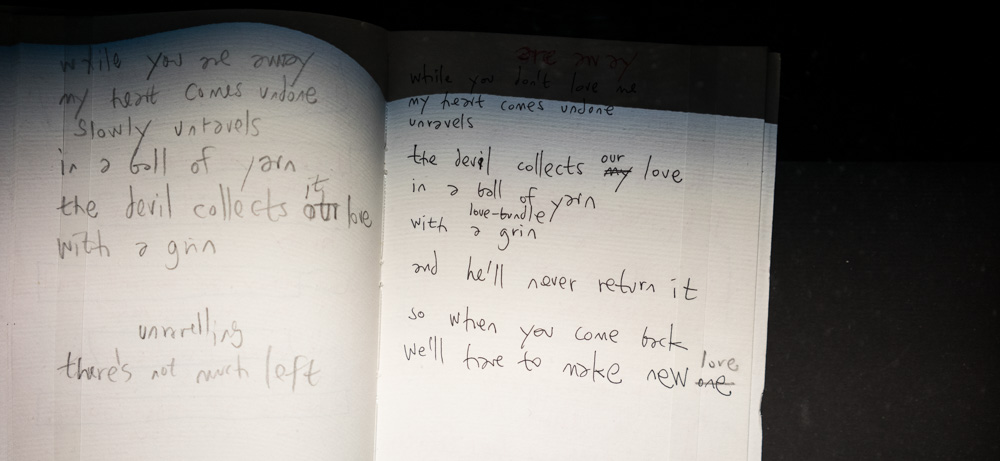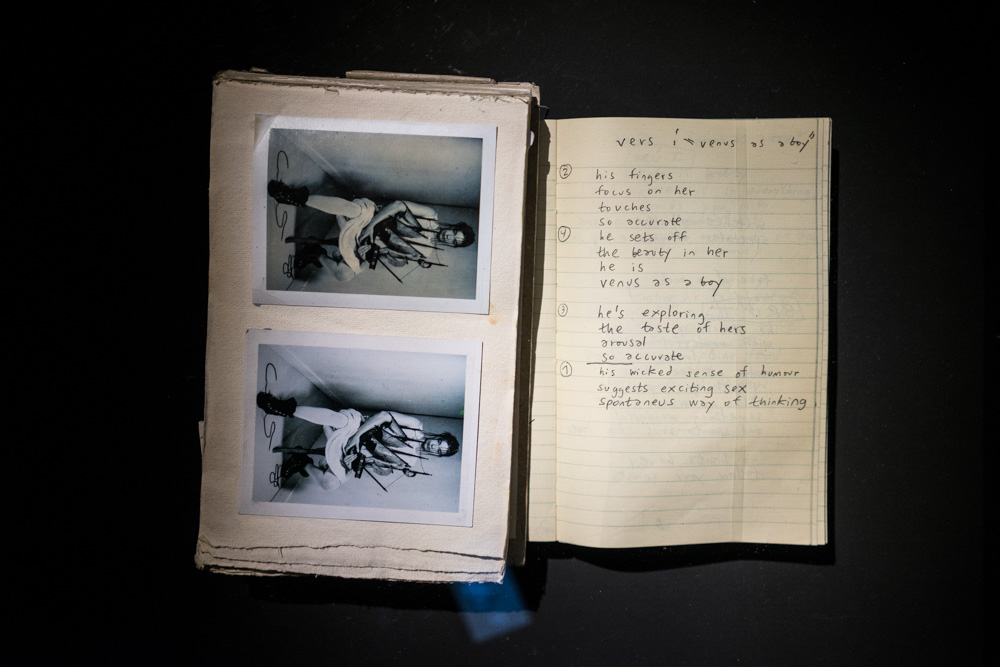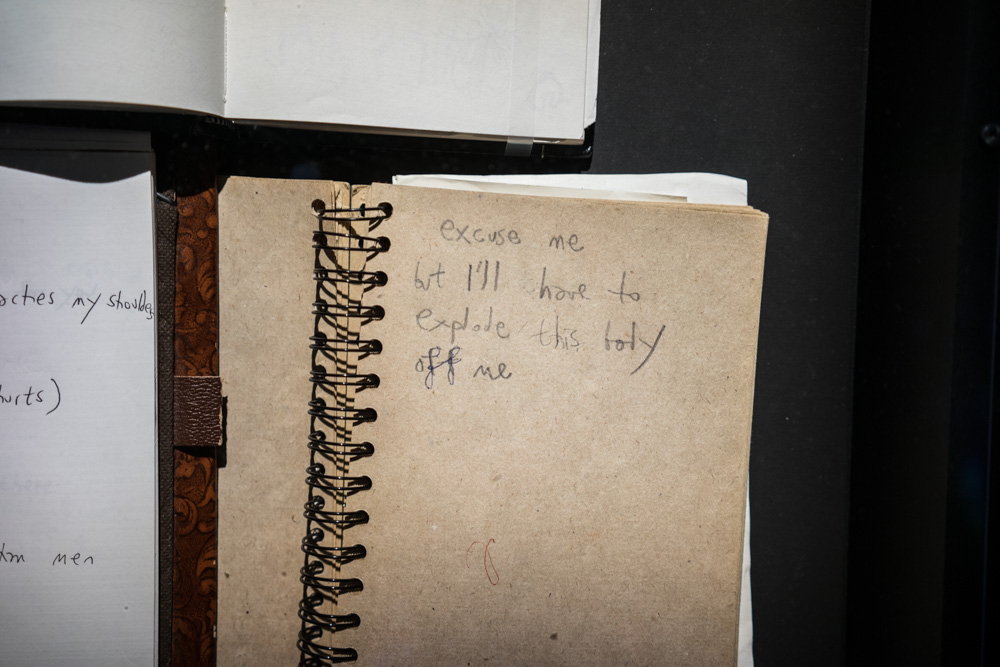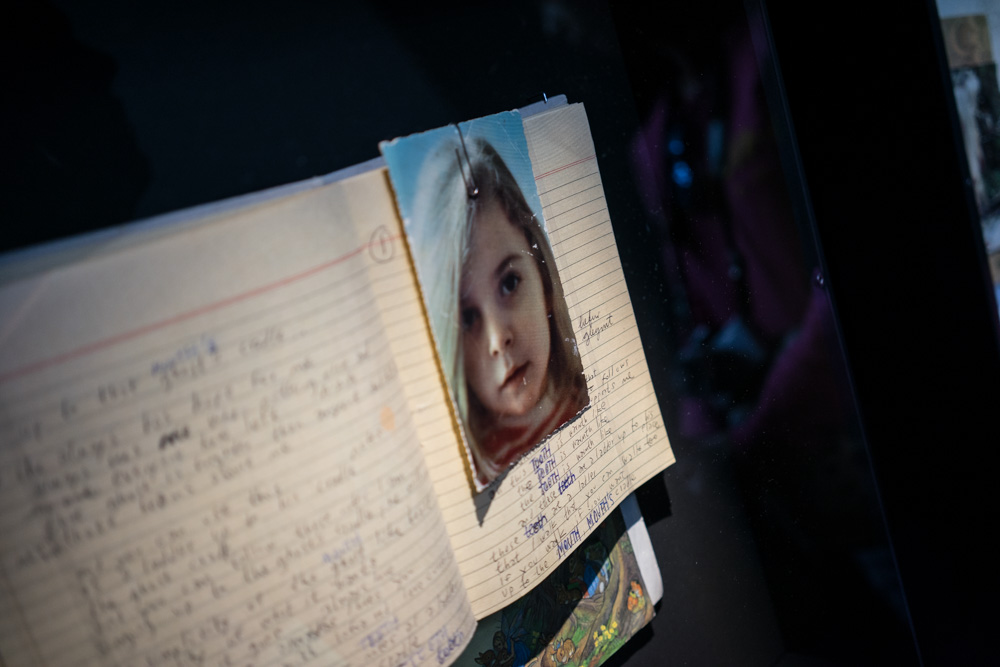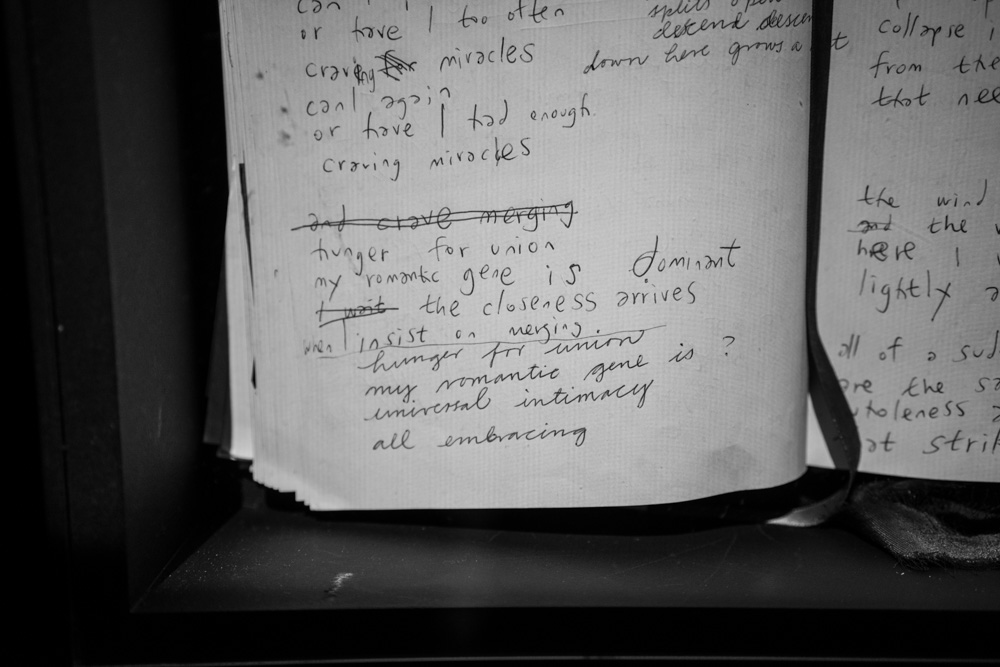 And the best part of the show are the robots from "All is Full of Love."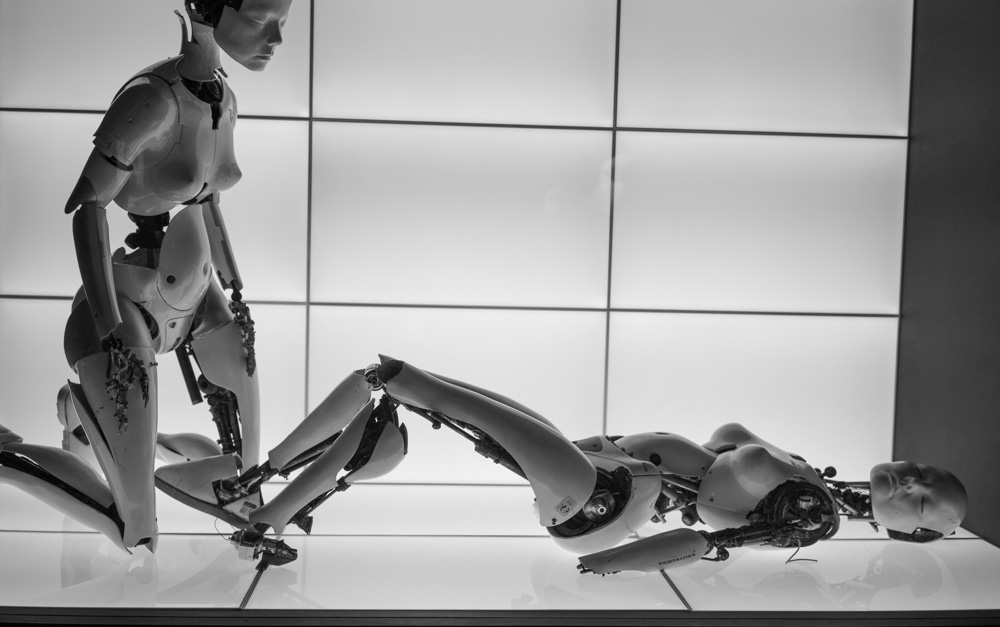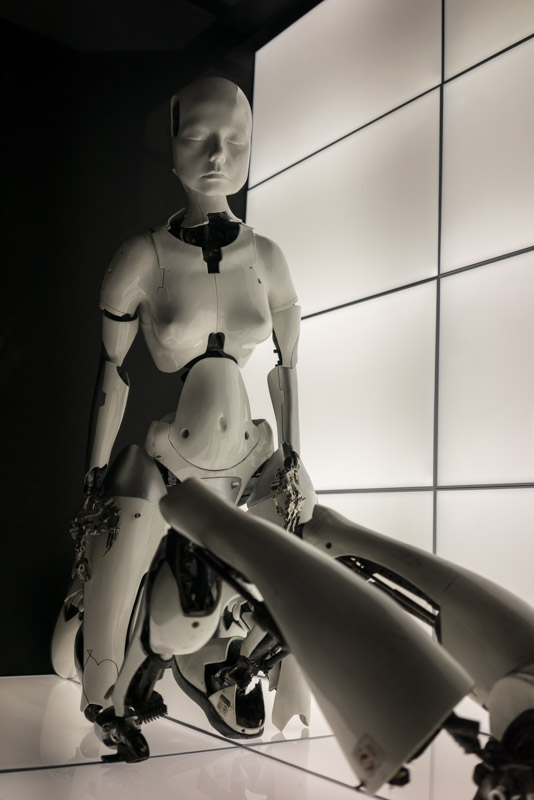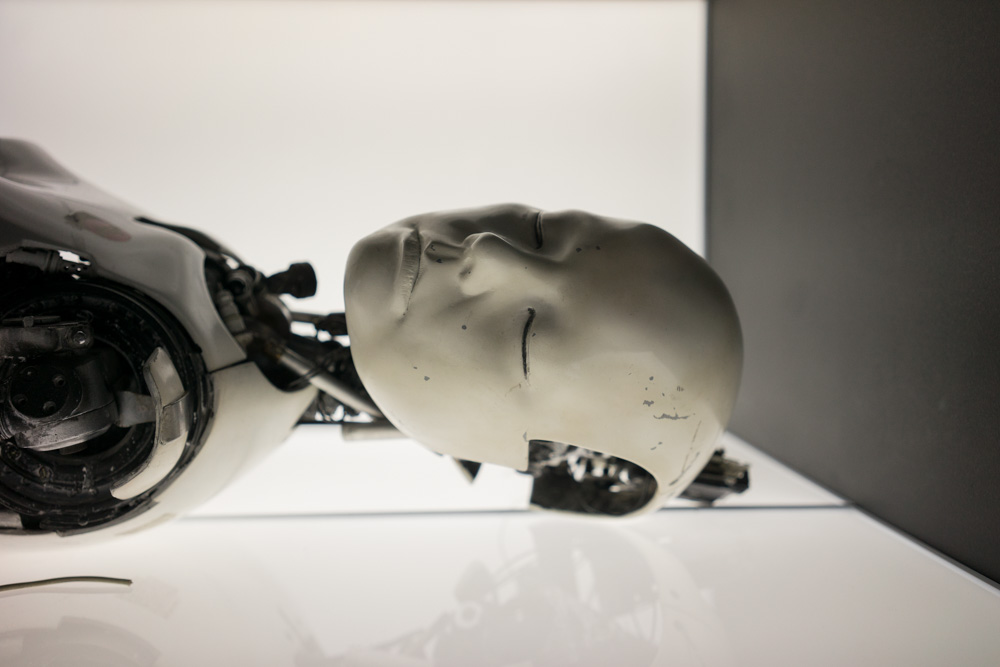 They're all ingenious, but here are some more of the best Björk music videos for the unfamiliar:
Unfortunately, the show falls far short of expectations.  What should take 45 minutes may take most visitors 10 in a maze of boxes.  It's a disappointing anticlimax for a fanbase that is rabid, religious, and irrational in their appetite for all things, everything Björk.  I'm not the only one who feels this way. Just do a Google search on the MoMA show and wear a helmet.
But it only stirs the zeal that much more, in anticipation and speculation of a more comprehensive and pervasive retrospective far into the future.  Until then, this is what she (and MoMA's Klaus Biesenbach) allows us.  Again, Björk leaves us feeling sorta strange and frustrated.