Back at 96 Grand in SoHo:The Hundreds New York.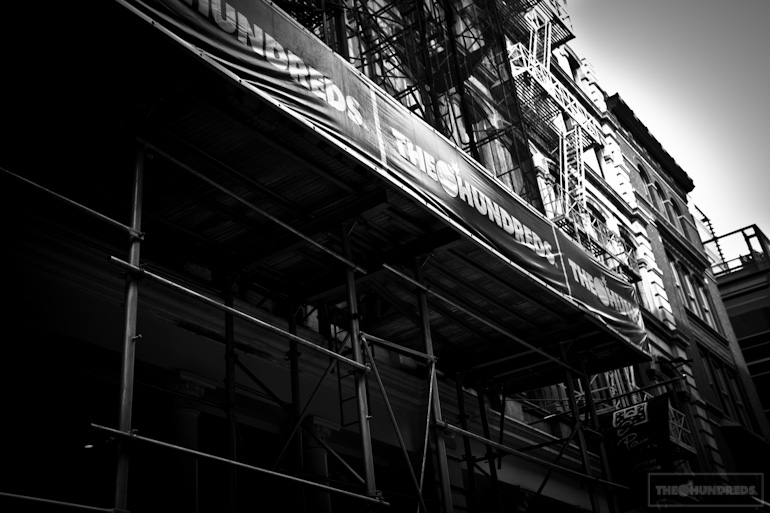 Sammy da Joo and NA are New York The Hundreds. They're New York first, The Hundreds second.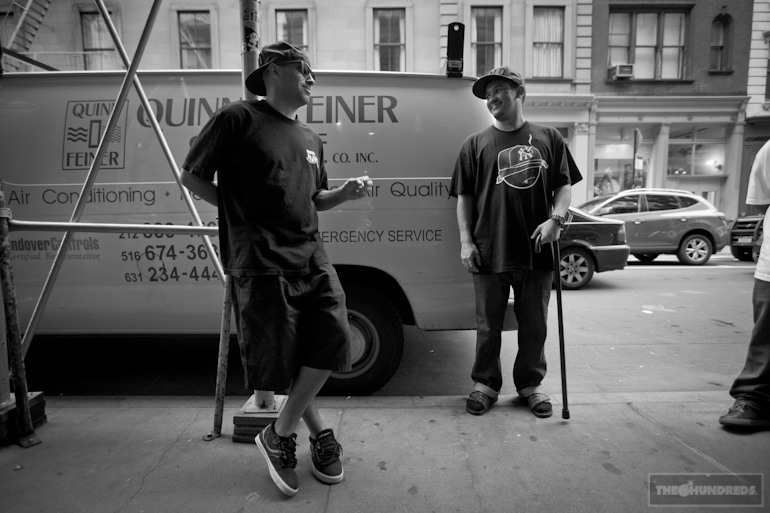 BAIK, Cilantro Killer, and Benstagram (follow Ben on Instagram to witness his true calling: @benhundreds)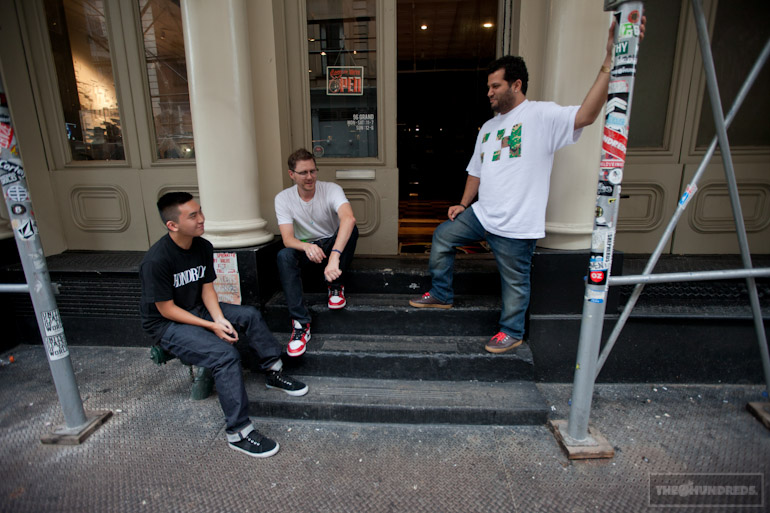 Gita.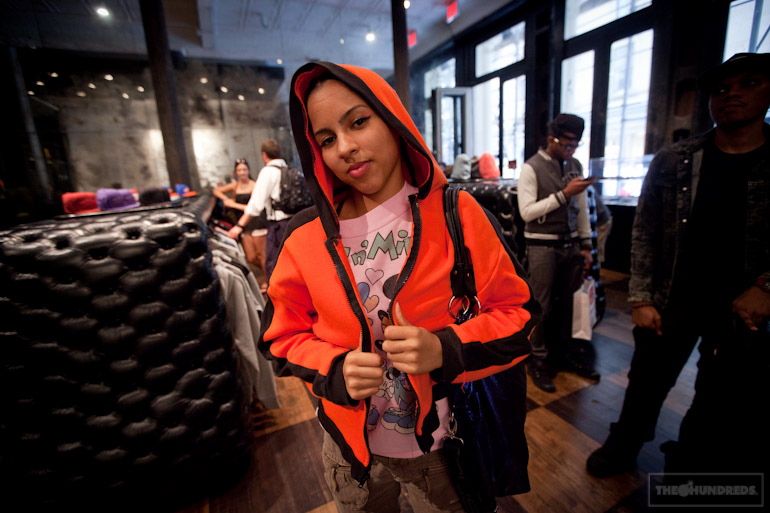 Shutterbuggin' out. Brooke Nipar (rhymes with "sniper," appropriate because of her chosen profession as a photographer), and Kareem Black (rhymes with "NOT wack," appropriate because he's an awesome picture-taker as well.)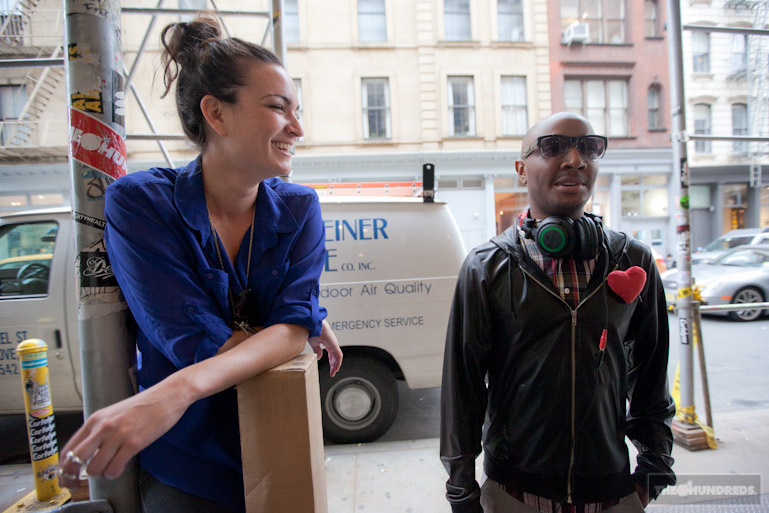 SMILE.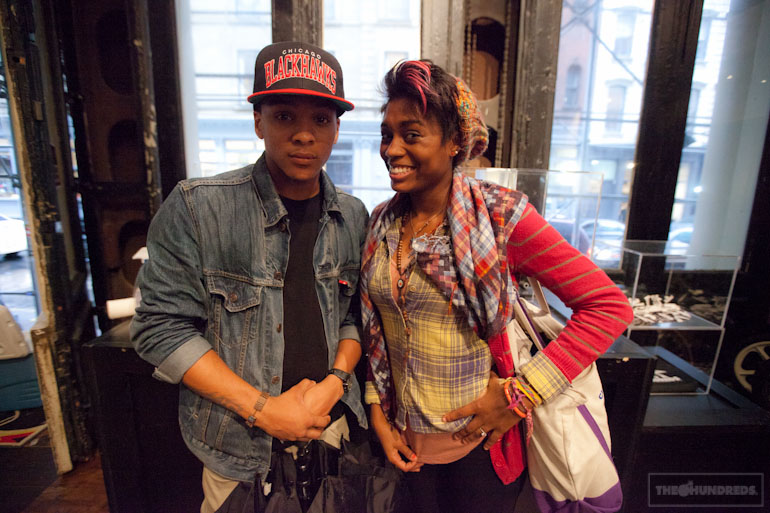 My new friends, Chad and Andrea, remind me of another Chad and Andrea I know who aren't together. So to my other friends Chad and Andrea, this is what you'd look like if you were boyfriend and girlfriend.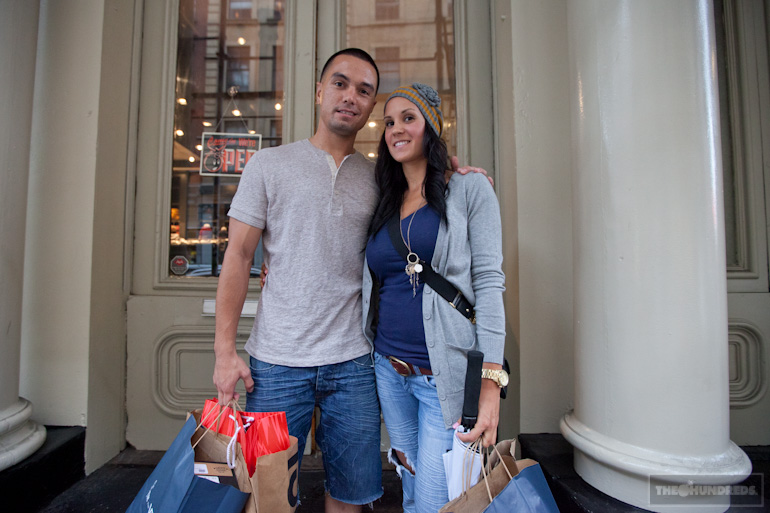 Charlie and his family are from Brisbane, Australia. Charlie isn't here though, he's back in Oz, after recently celebrating his 21st birthday here in New York. So this morning, he texted his dad at 3am and told him to get to THNY to buy a GRND cap. Georgie (his sister) doesn't mind because her favorite store, Alexander Wang, faces THNY, so the family kills 2 birds with 1 stone. Speaking of, Charlie likes to call Georgie Greg as a term of endearment. Now 1 million of you know everything about Charlie and his family and I bet Charlie is super embarassed.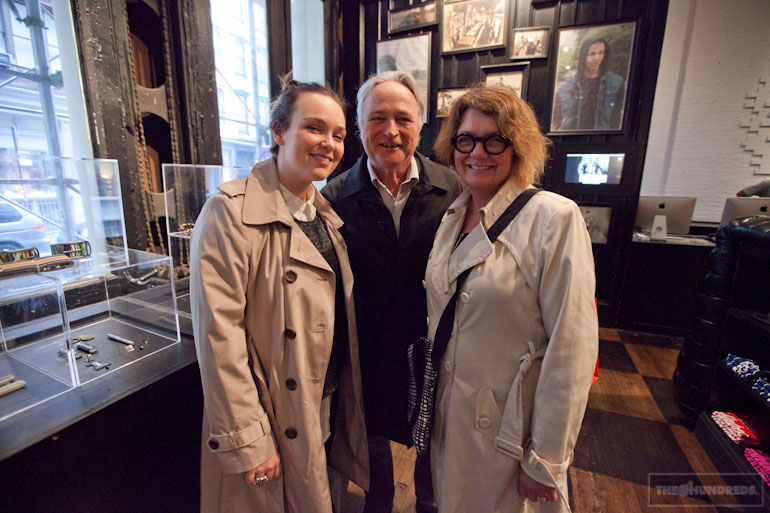 Elliott's wearing our New York TEAM snap-back in navy that we sold out of here at THNY. It looks pretty faded and worn-in at this point and he's looking for another, to no avail. He now understands what most of our newer customers don't get about The Hundreds: Once something sells out, the general rule is it doesn't get made again. No matter how small or big the numbers. So Elliott bought a New York Badam tee, but this time he bought 2. Lesson learned.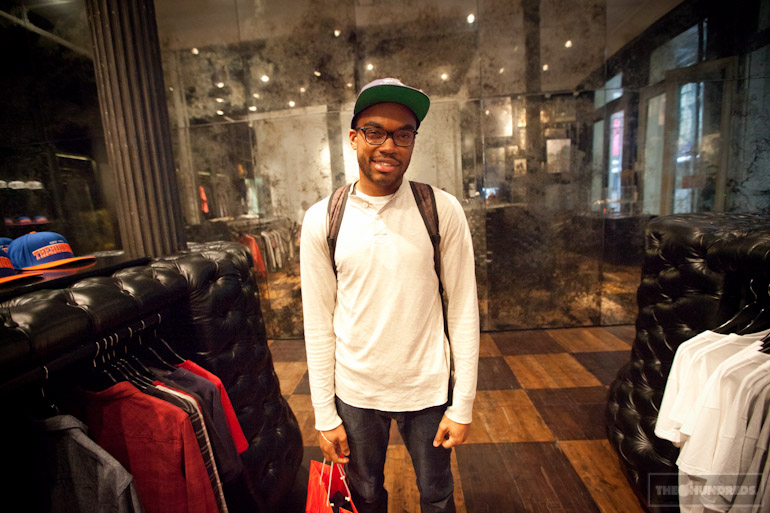 Ease da Man is a dad! His mixtape, "AVERAGE SIZEd PENIS" can now be downloaded for freeHERE.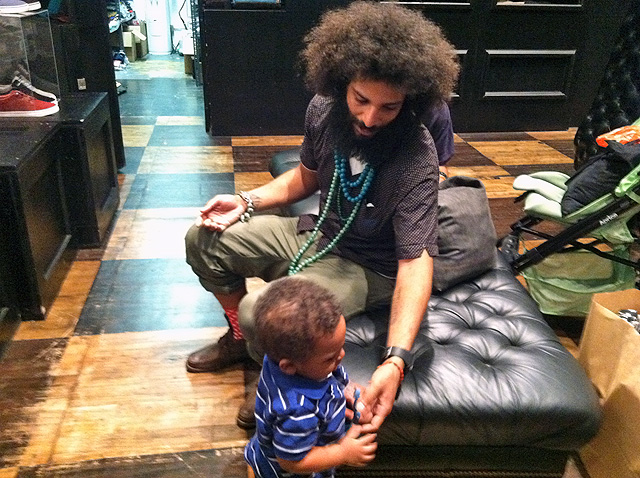 Speaking of dads, either Ray is a really good father or he's renting someone else's baby because his son is RAD.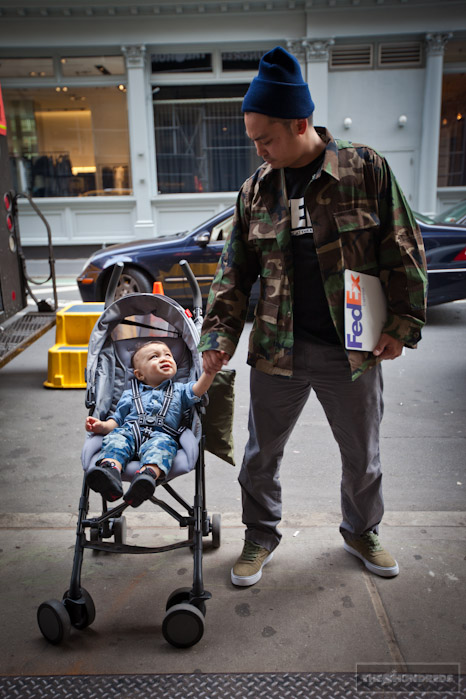 Kristiana's a familiar face from home who's recently made the move to New York. Luuuuuucky New York.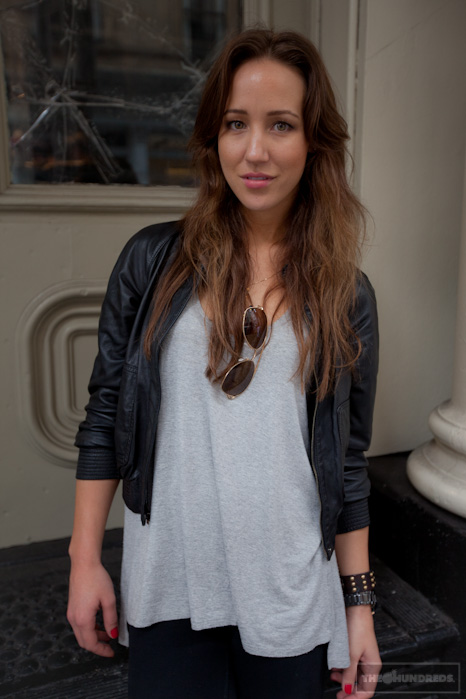 by bobbyhundreds