On Saturday morning, The Hundreds hosted a special invitation-only brunch at the Red Bull space in Manhattan. Instead of just throwing another BBQ or party, we took a different route, one with which we could actually talk to, interact, and build with major players in the New York community: friends and family, old and new alike.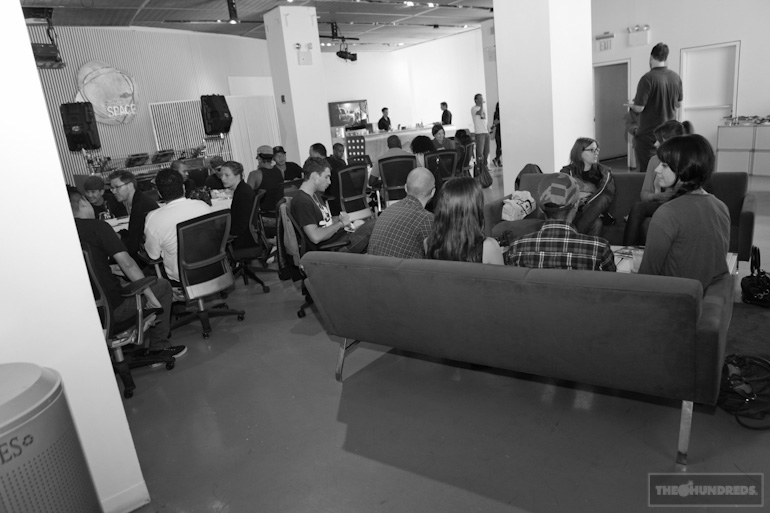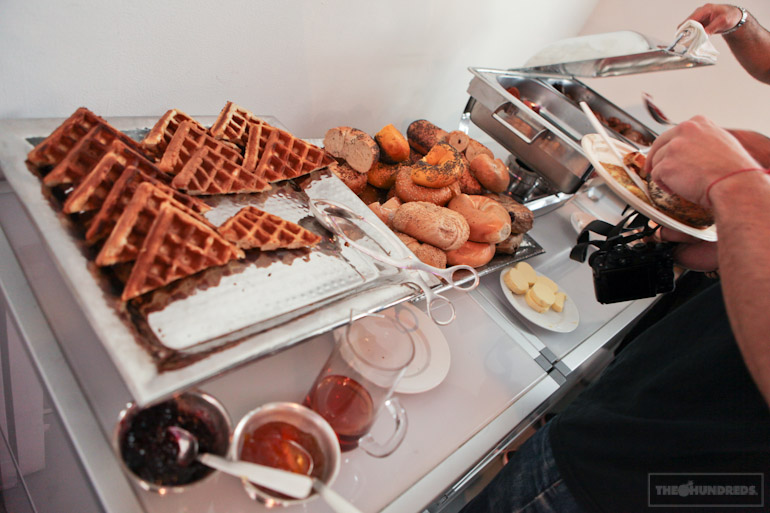 NA (Deadline), Dave (SSUR xBlack Scale), Vlad (VANS), and Ben Hundreds.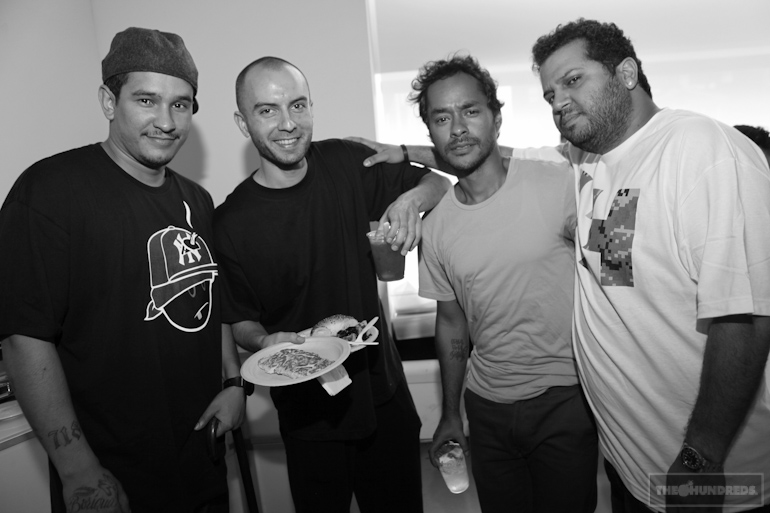 Alfred (Black Scale).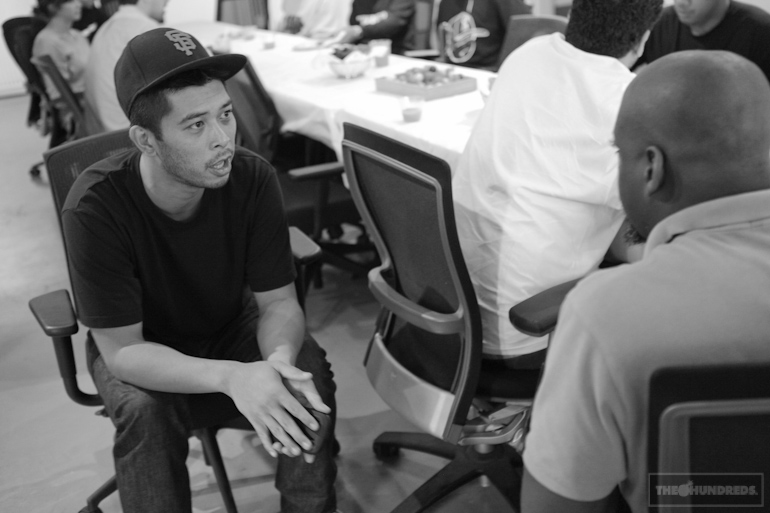 That's Kris from the best hardcore/punk band you've never heard (of), GO DEEP, on the right, and Heather.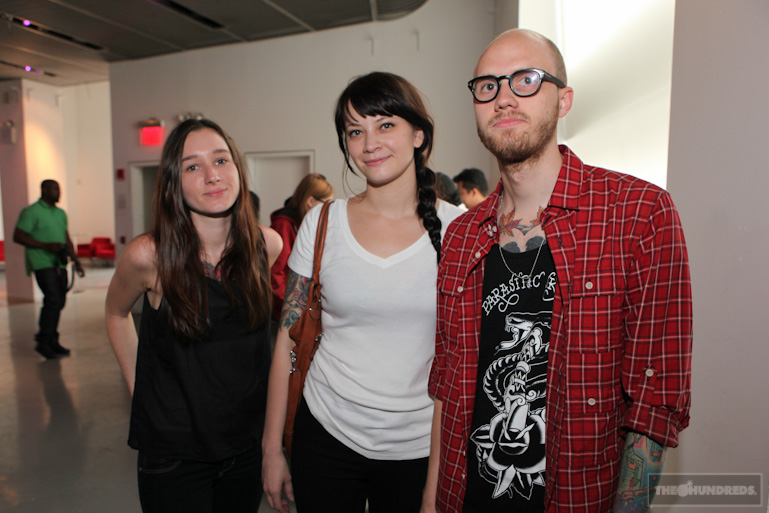 Hawaii Mikeand his 9-year-old son who illustrates better than most graphic designers in our industry. I told him he and his friend should start the world's youngest Streetwear brand, printing graphic tees just for kids. If skaters, athletes, and rappers are getting younger, shouldn't Streetwear brands be? (half-serious)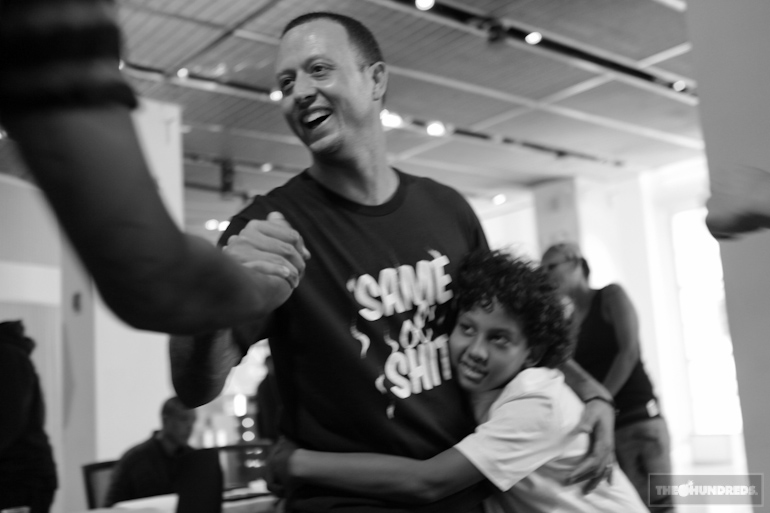 NA, Jorge Peniche, and Epic.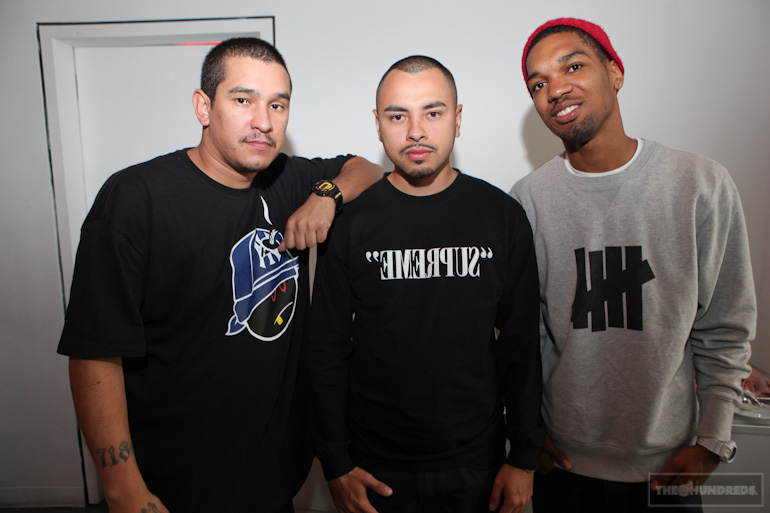 Interesting…Ben is interested. Mone and Alex must be talking about food or money or some dreadful calamity.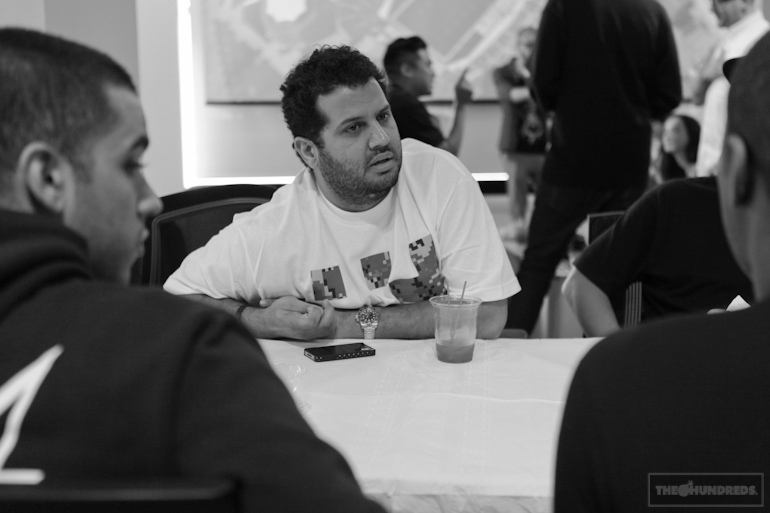 Gabe, DJ EQUAL, and Martini.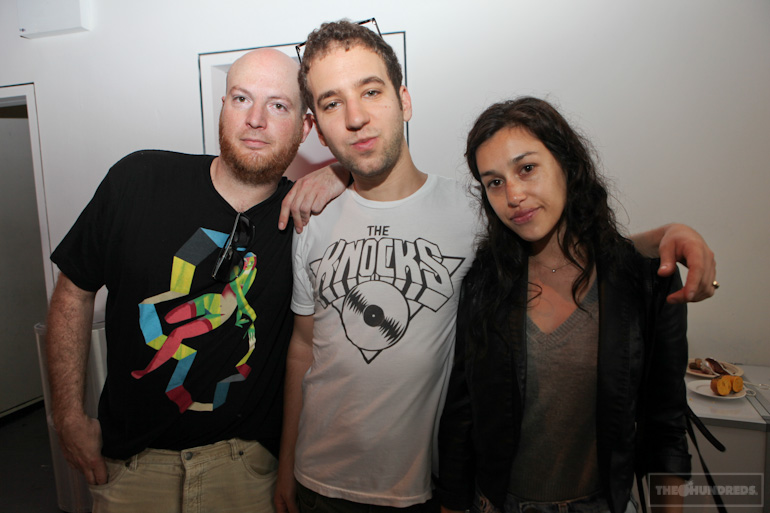 Eric and Alyasha Owerka-Moore. They're like the Spy vs. Spy versions of each other, not being racist!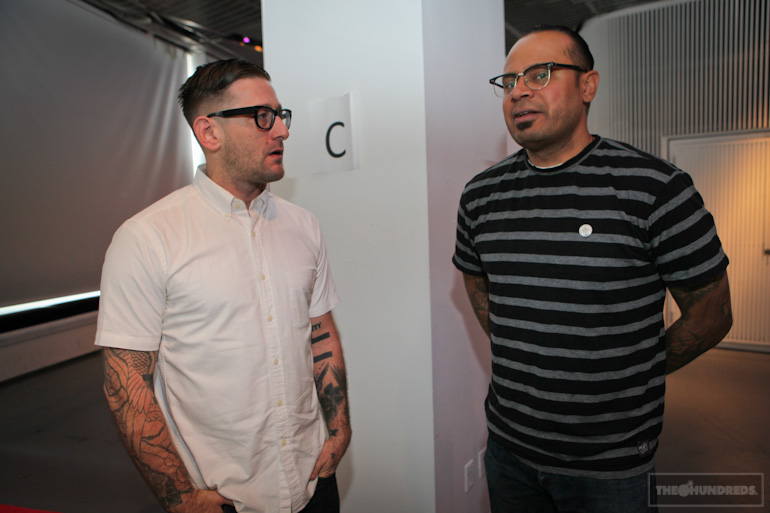 The crew from Belief in Astoria, Queens. This photograph is symmetrical.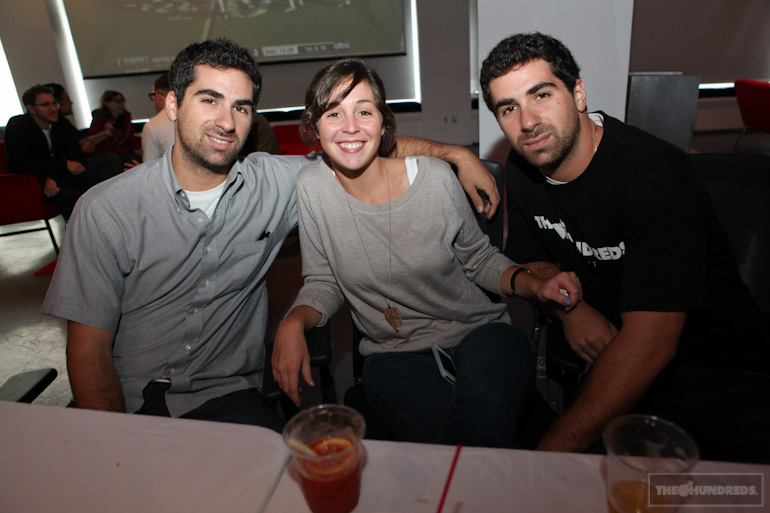 Kristiana and NA.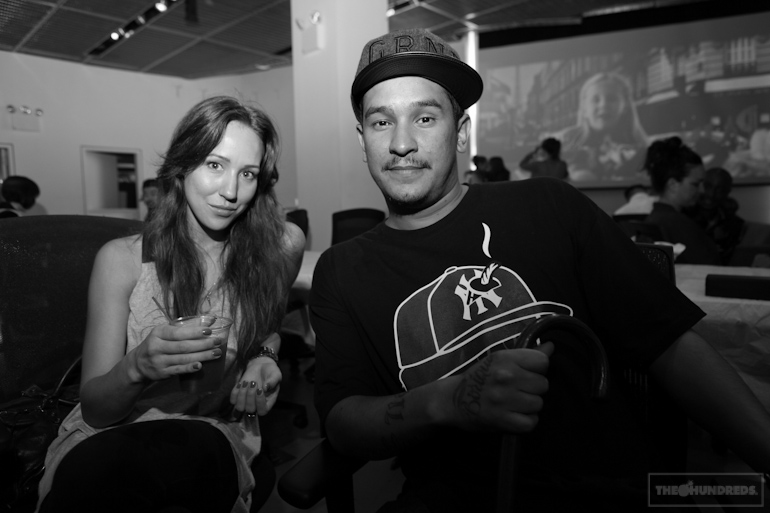 Gabby and Kathleen Swanson (Ogilvy).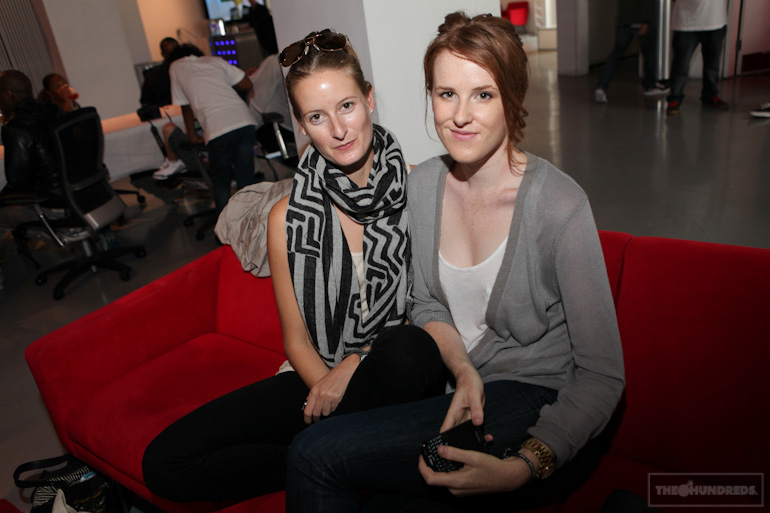 Chef Mo and Dizzy.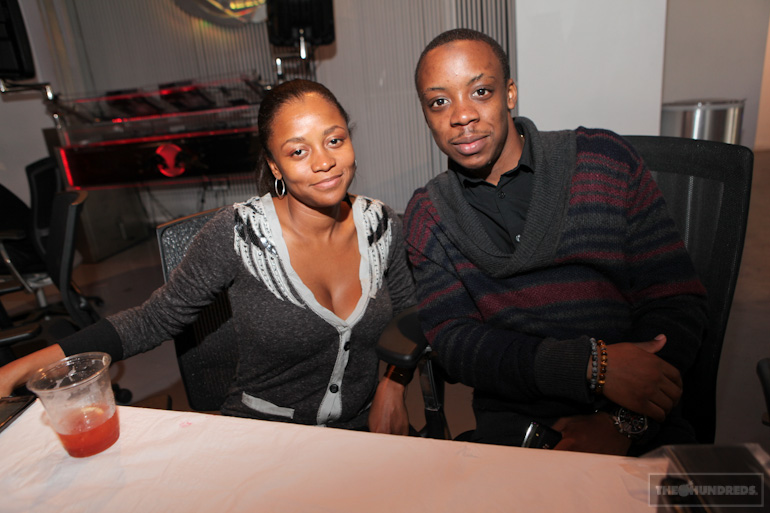 Brooke Nipar, Jasper, and Jon Carlo (Oliver Peoples).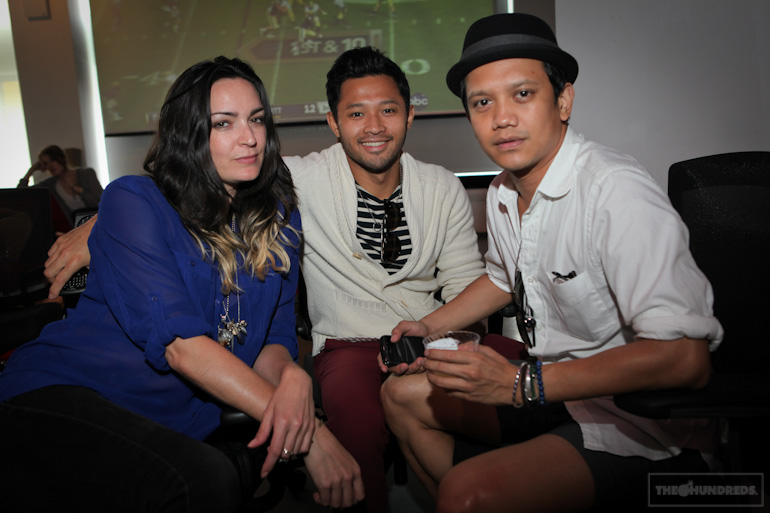 Our 2 hosts for the day were NA and the inimitableJosh Madden (on the left).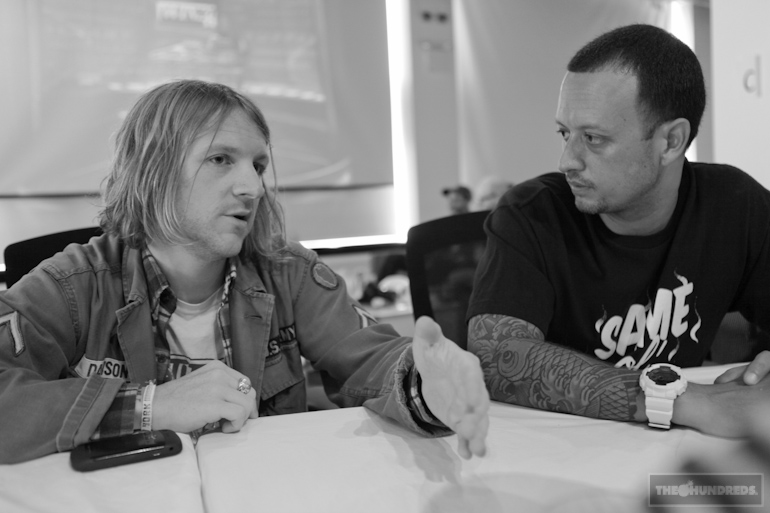 13th Witnessin these Phoenixes.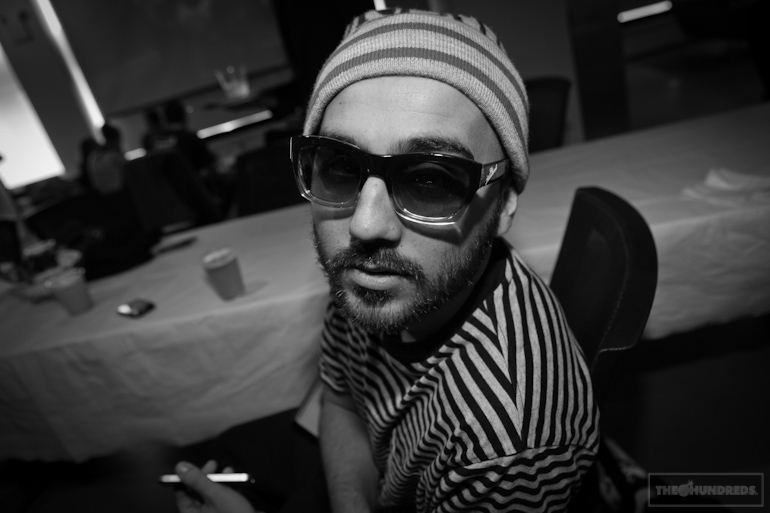 Sammy da Joo and Justin from The Hundreds New York.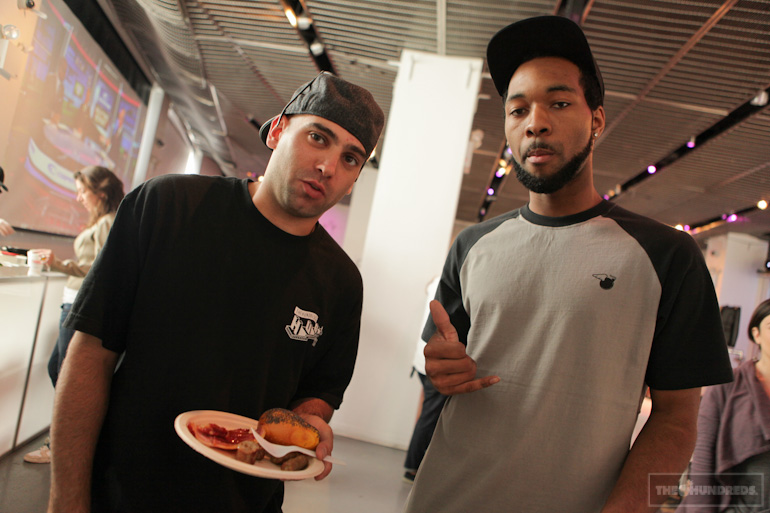 Alex Corporan, Alyasha, and John Forte (The Fugees).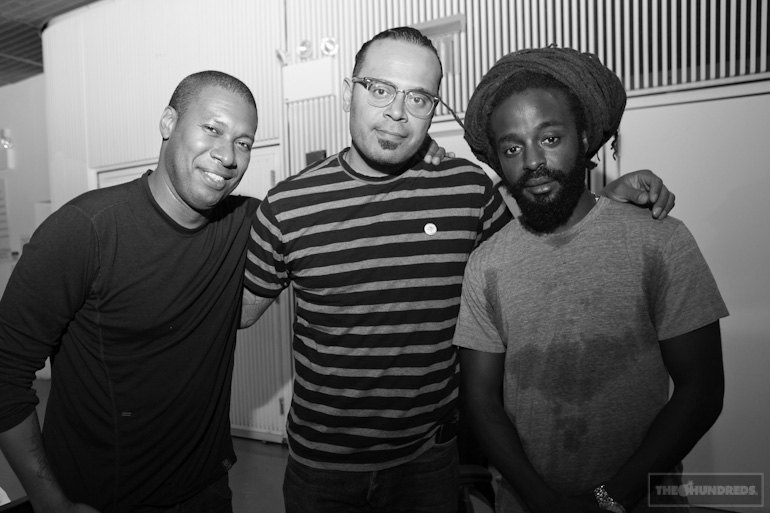 Caroline Bubnis (The Door) and Ashley (Cilantro Killer).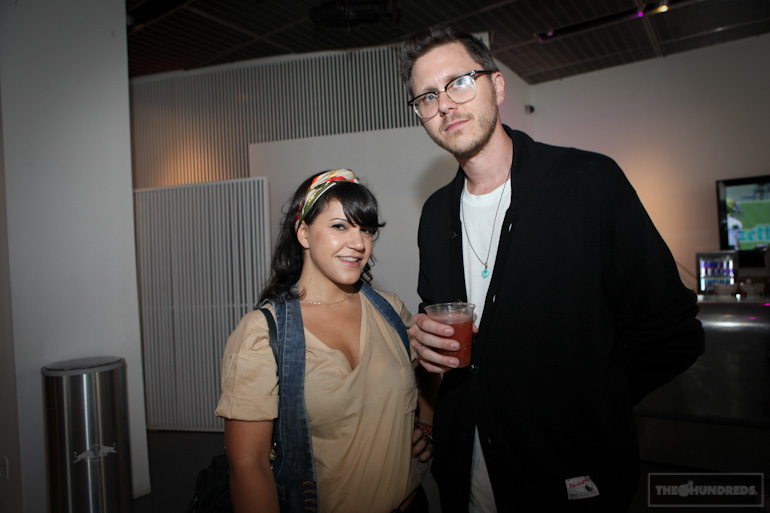 This is what Dave (The World's Best Ever) and I look like after one too many brunchtime Bloody Marys.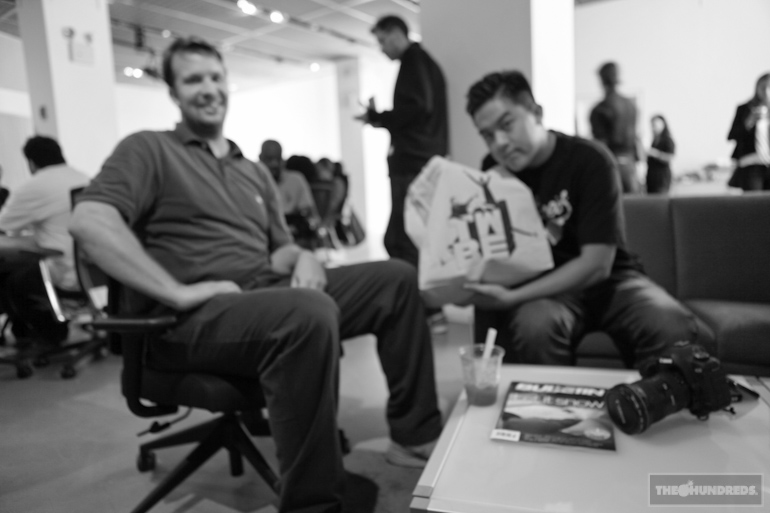 And thanks to the rest who didn't get photographed but whose presence was much appreciated.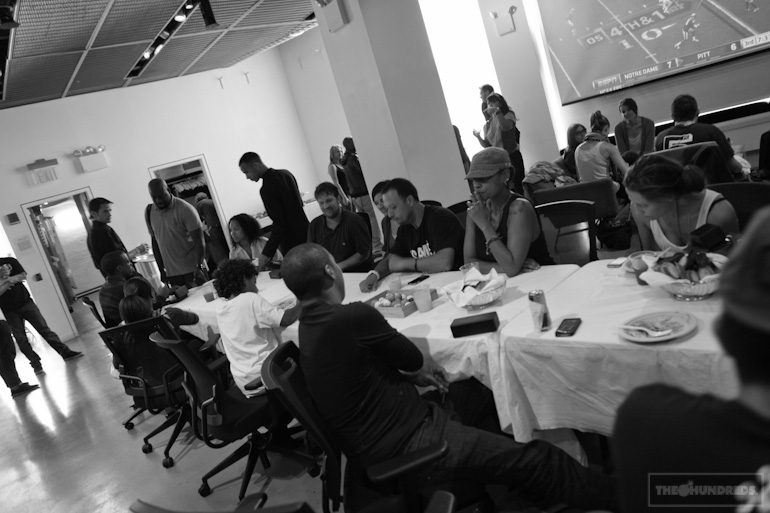 And also thank you to Red Bull for the support. Speaking of which, this week in New York, Red Bull's showcasing hip-hop artists discussing and performing their iconic albums in their native boroughs. Yesterday night was Mobb Deep, tomorrow night is Slick Rick in the Bronx, Wednesday is Wu-Tang in Staten Island, Thursday is Black Moon in Brooklyn, and Friday night is Diplomats in Harlem. Dude. Serious.
For more information, click HERE.
photos by BAIK
by bobbyhundreds