Sometimes God smiles upon us and turns the weather up right as the weekend cracks. If you could feel this California sun.. man, I love L.A. Guisados is just the cherry on top.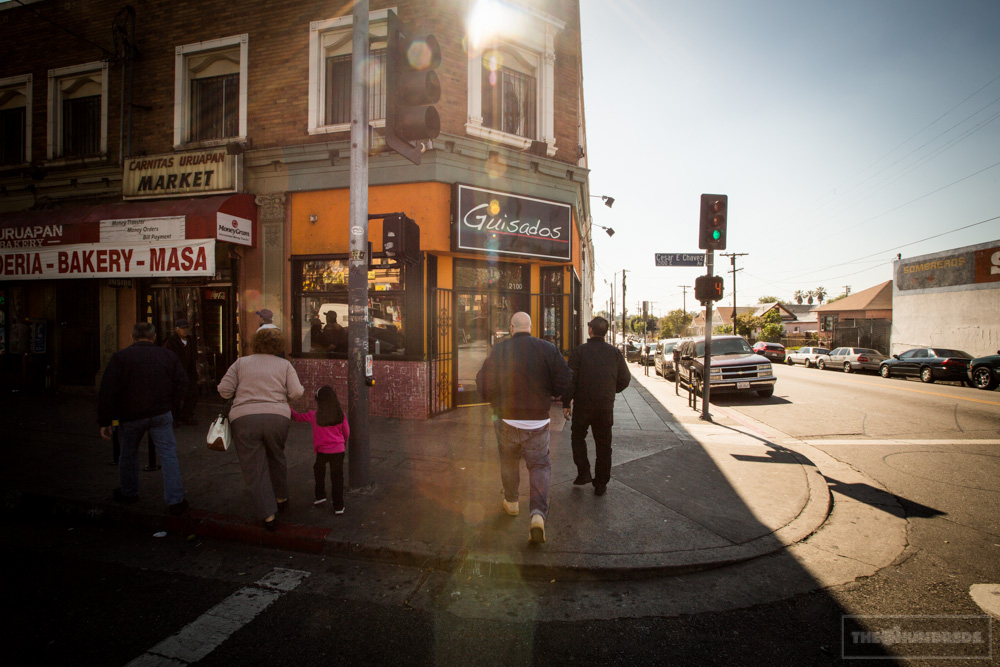 Eddie Huang had a great episode here with Roy Choi. Madeline Stowe is at Guisados weekly. She dissed me, but that's ok. She's Madeline Stowe. Ray Mate of Mighty Healthy and Jon Buscemi of Gourmet are Vegas'd out and ready for some homemade corn tortillas.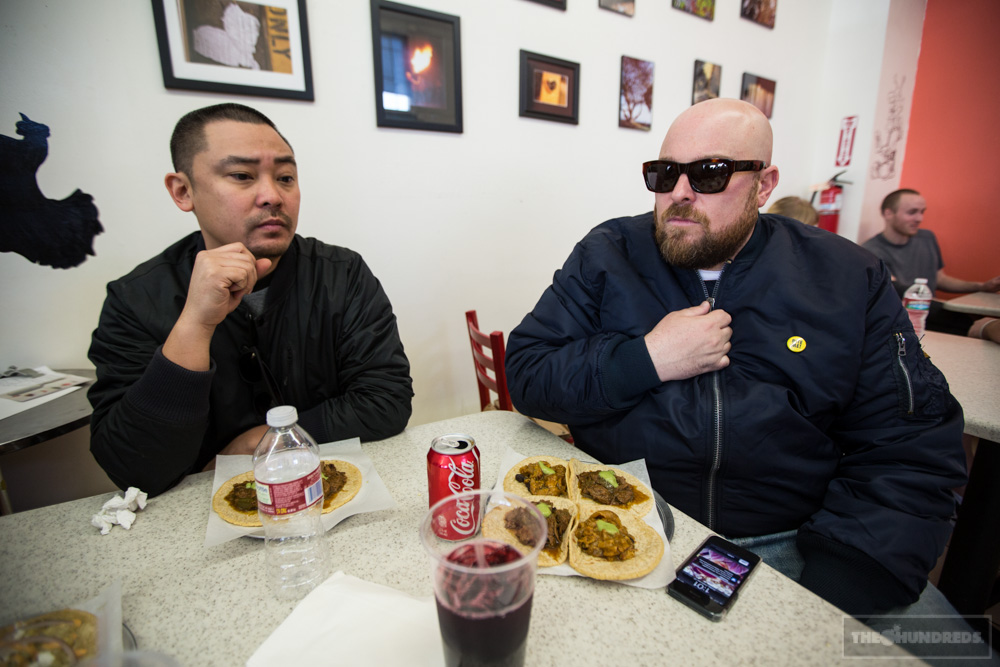 I know it can look kinda crazy, but these tacos are on another level.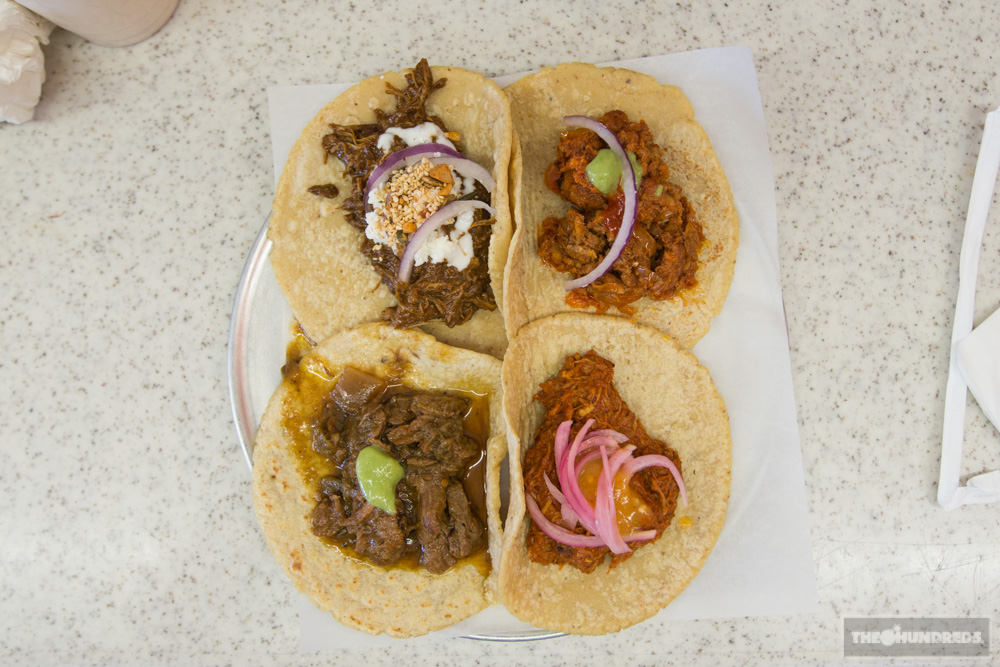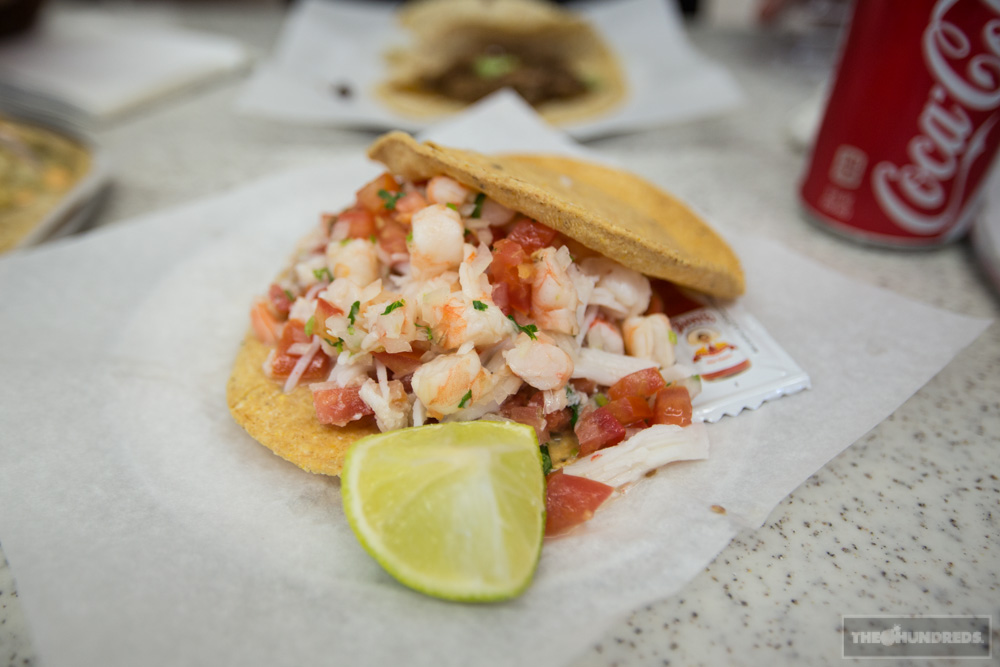 Tacos so good, they make you feel like this.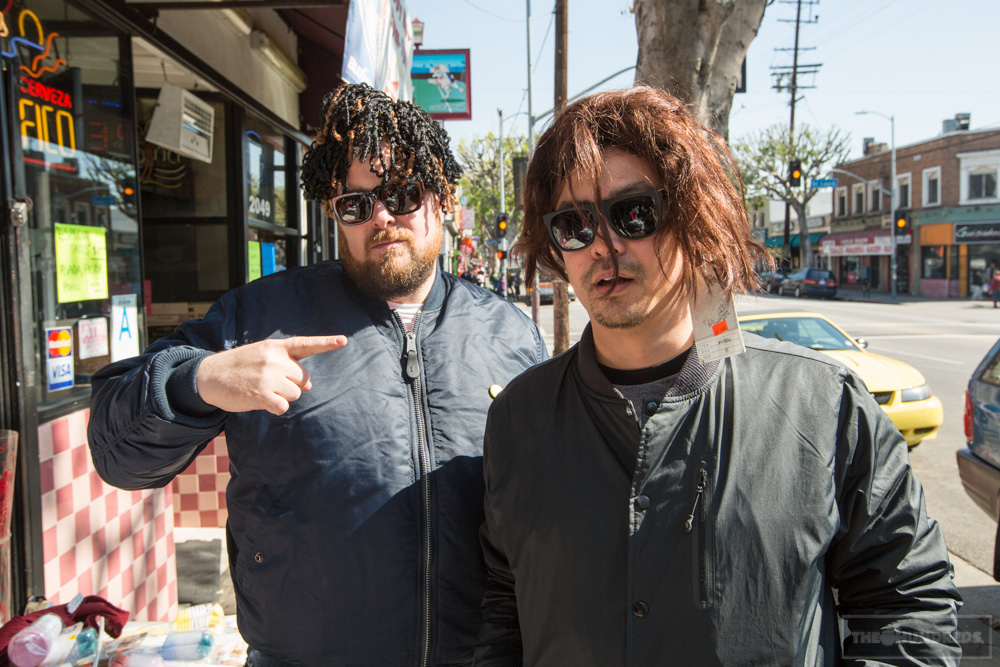 Back at the office, look who's back from New York! Well, just for the weekend. Switch of Everything You Love to Hate. Definitely miss this dude.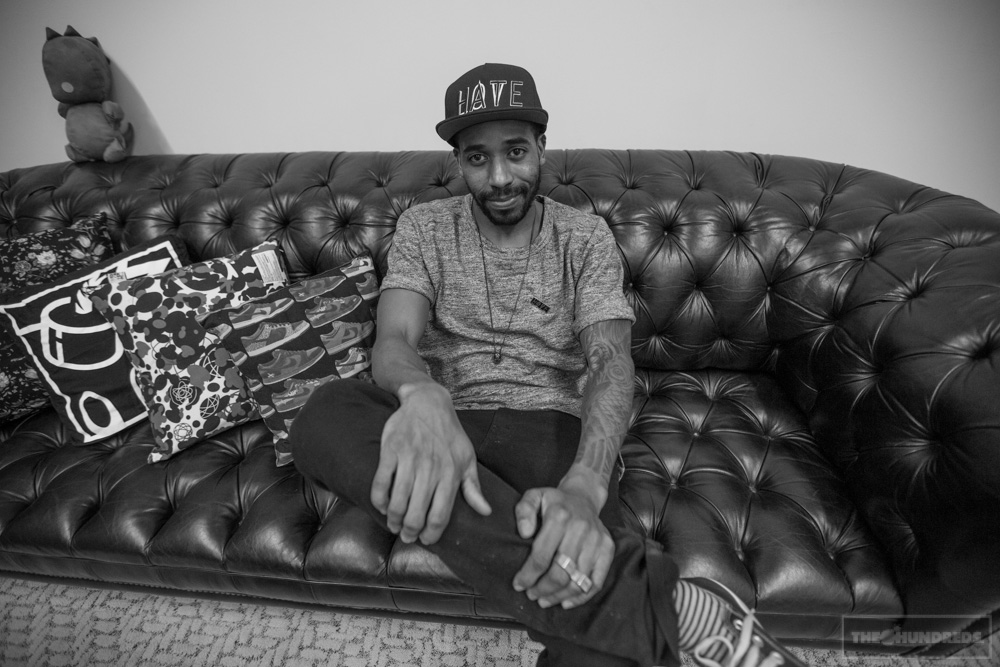 Later on in the afternoon, a few of us hit LUNCH BEERS! at Villains downtown, the monthly excuse to ditch work and get hammered on a weekday. Nick Waterhouse (you remember when we interviewed Nick Waterhouse) and Jamie Strong of Innovative Leisure (and of LUNCH BEERS!) greeted me at the door.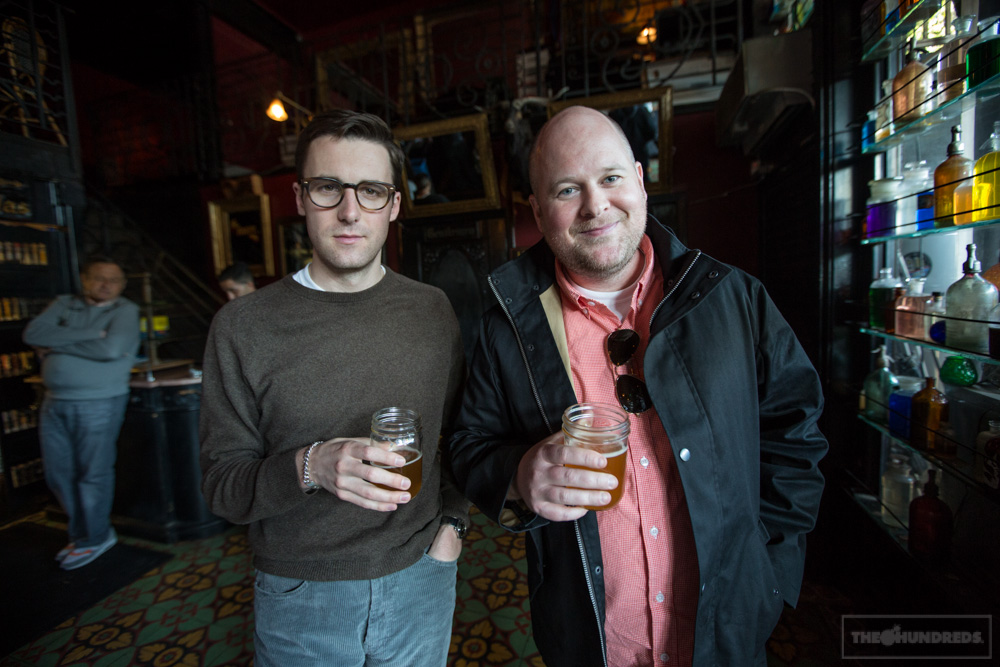 Ran into a lot of good people – Dame MSK, and Stephen Harrington, who was DJing.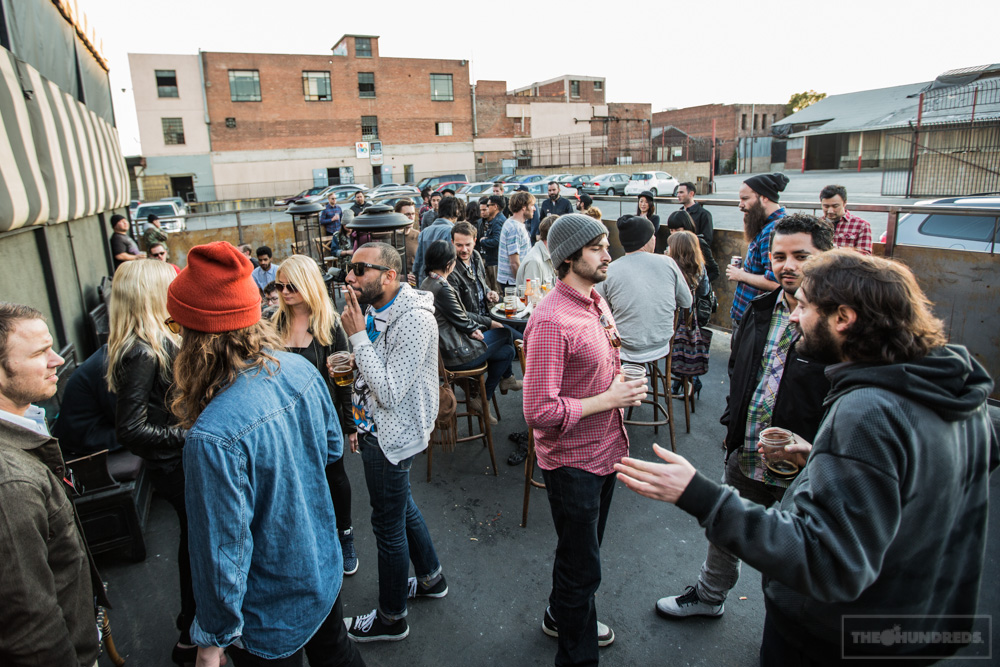 It's Oscars weekend here in Los Angeles, and that means a mini art fair to bait and lure all the rich famous people in town with chubby wallets. Lots of good stuff going on last night, the Wes Lang show at the Chateau, Nick Van Woert at OHWOW, and Michael (LAMJC) on the right, had his book release for ALLGONE at the Sonos space. Along with Poon (CLOT), we finished Friday off at Chez Andre in the Standard, sharing a booth with the Daft Punk dudes, and me talking to Andre's manager about how awesome TB2 and Project 6 were. Good night/good morning.