These new-wave lunch trucks are all the rage in Los Angeles. The trend largely kicked off with KogiBBQ, the Korean/Mexican fusion meals on wheels. But nowadays, you have hesher themed trucks, Kogi knockoffs, and green-minded coaches.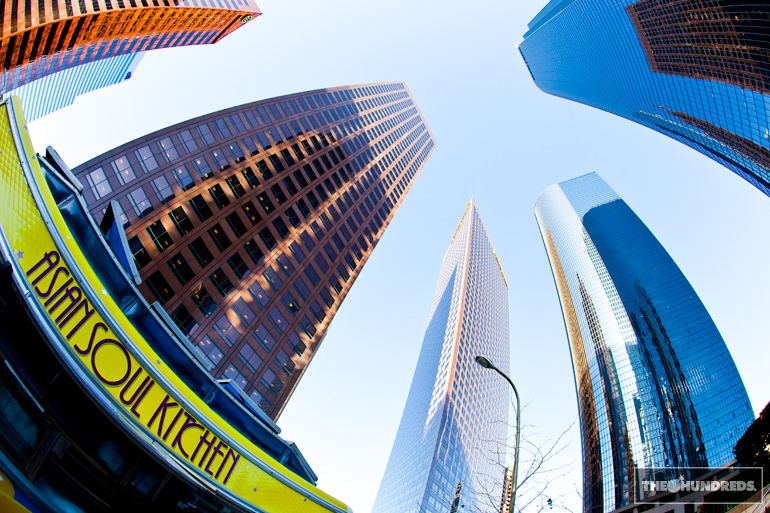 Asian Soul Kitchen is one of the smartest, and most importantly, tastiest, of 'em all.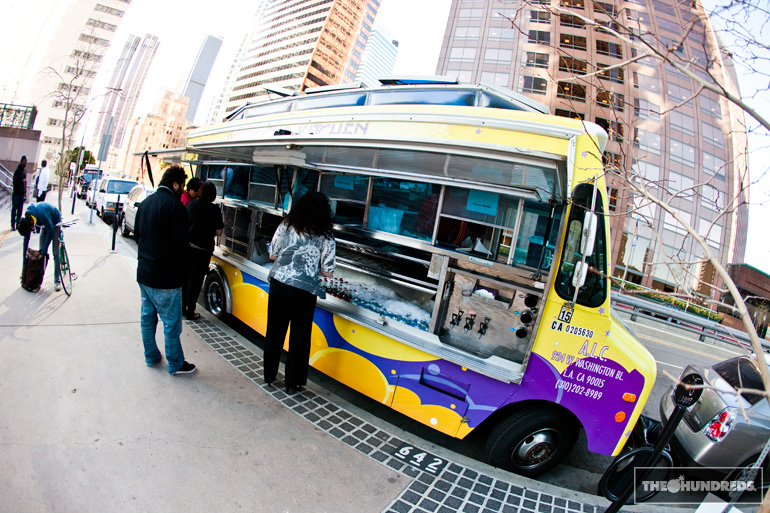 These are our good friends Snook and Richard, ASK is their brainchild. Asian/Soul Food fusion! They've got big plans for Asian Soul, not just in terms of their gourmet offerings, but branding and partnership wise. Follow them wherever they go onTwitter.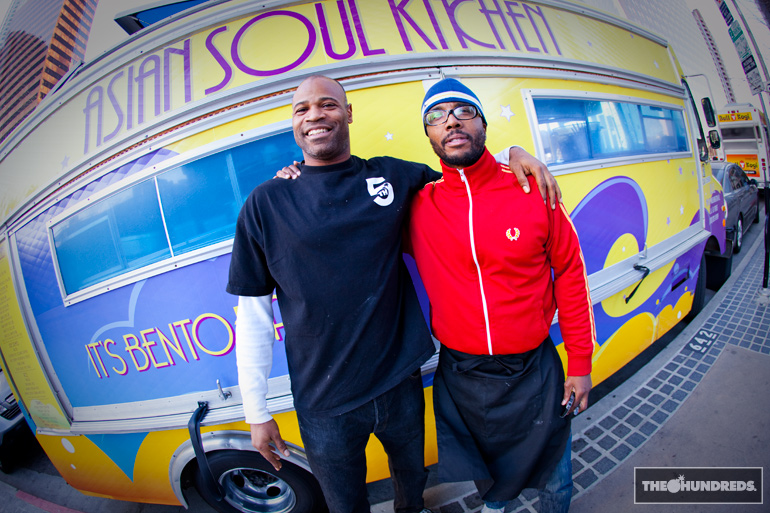 Lettuce wrap and Asian sliders with shiitake mushrooms. Usually, I'm not a fan of the fungi, but these changed my mind.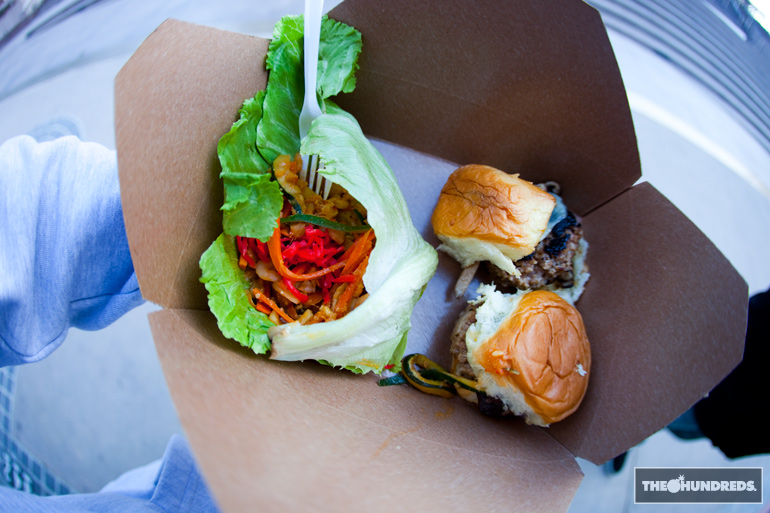 One of the favorites is ASK's yakisoba. (if you read that quickly, looks like it says ASK YASI).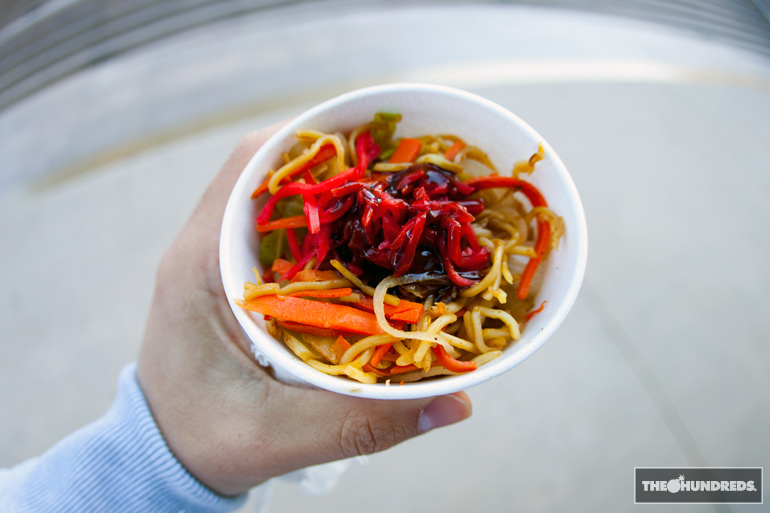 But my top selections are their collard greens (not pictured) and their Lollipop Chicken. In their own words: "Our Lollipop Chicken are mouthwatering southern friend drummets in a sweet and spicy tamarind glaze and garnished with sesame seeds." Stop salivating.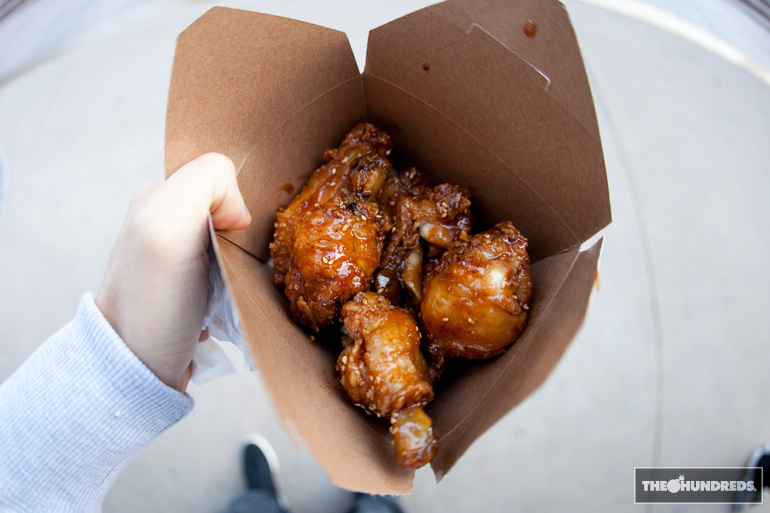 To wash it down, they have all the right beverages. Mexican Coke bottles (you know, with actual sugar) and Japanese sodas like Calpico and Asahi Mitsuya Cider.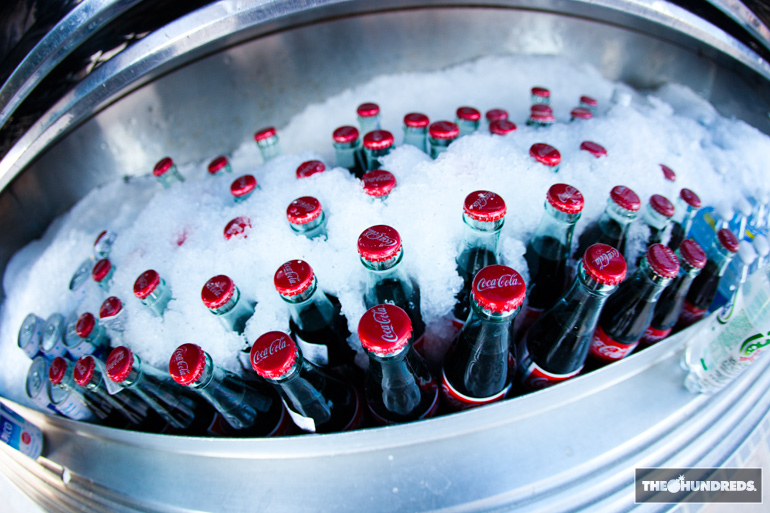 ASIAN. SOUL. KITCHEN.
by bobbyhundreds