Ben and I had the privilege of attending the Michael Jackson Memorial service this morning at Staples Center here in downtown Los Angeles. 17,000 lottery winners were chosen at random to attend the Memorial that over 1 Billion people worldwide were watching, and thanks to Bryant, we were bestowed a set of MJ-glittery wristbands. I'm not a Michael Jackson fanatic, but of course, he was a great entertainer, I can't deny that. He's undoubtedly the most influential pop culture icon of my generation.
Nevertheless, I was still impressed by the turnout, not only in terms of number of attendees but the frenzy swarming around the entire event. Every LAPD officer seemed to have nothing better to do than mill about on street corners, and the worldwide media was out in full force. Almost every recognizable newscaster was out on the street.
Here's some coverage of .. the coverage.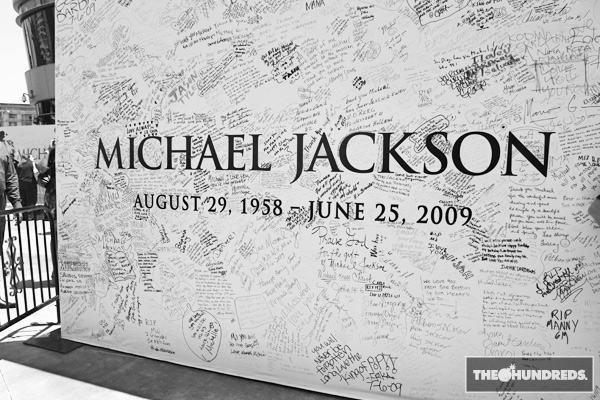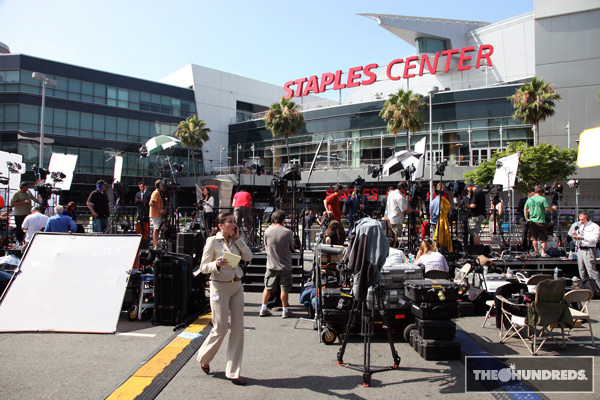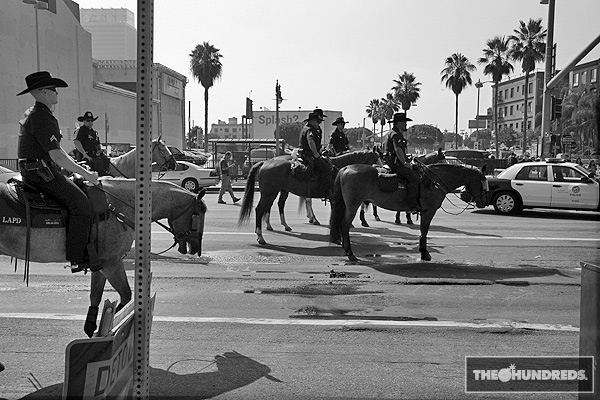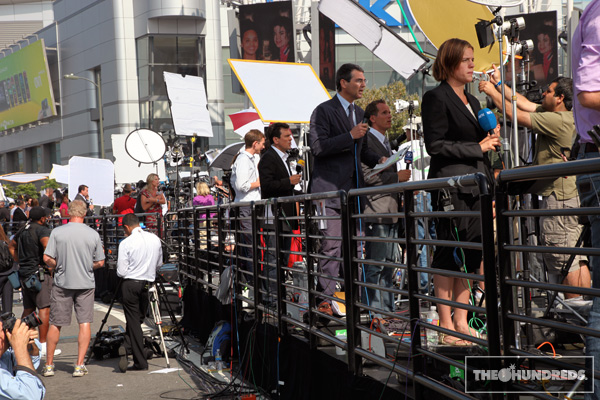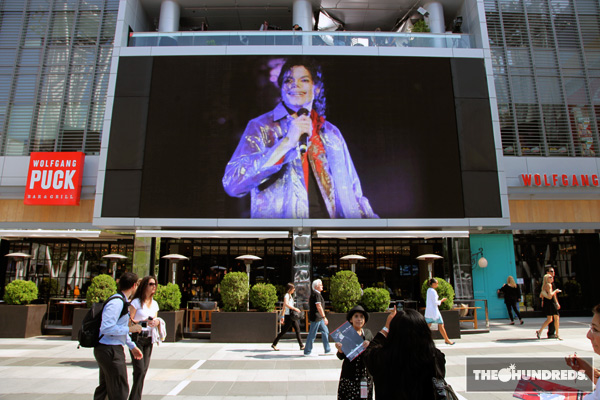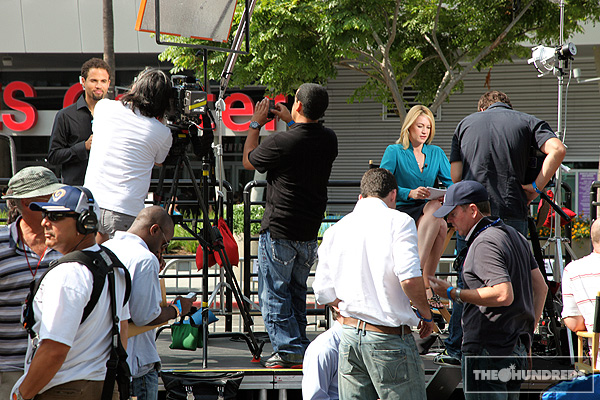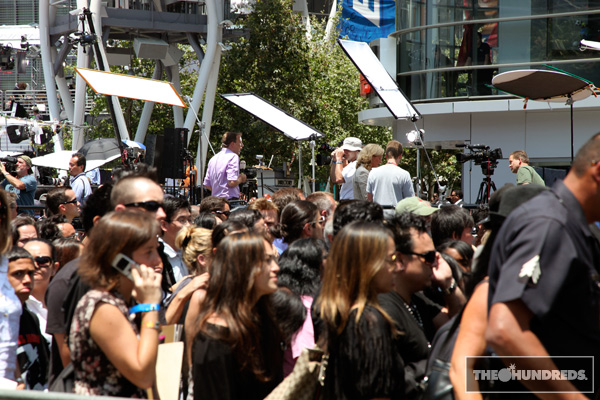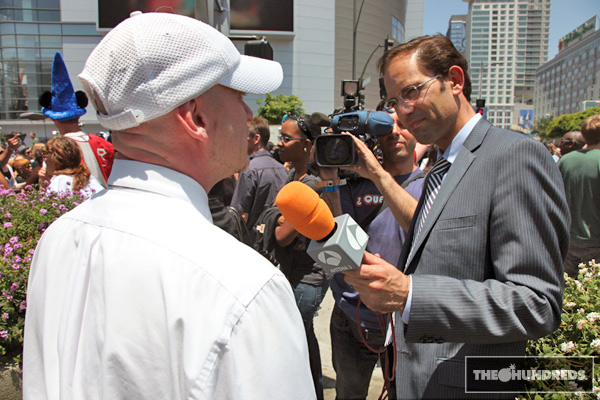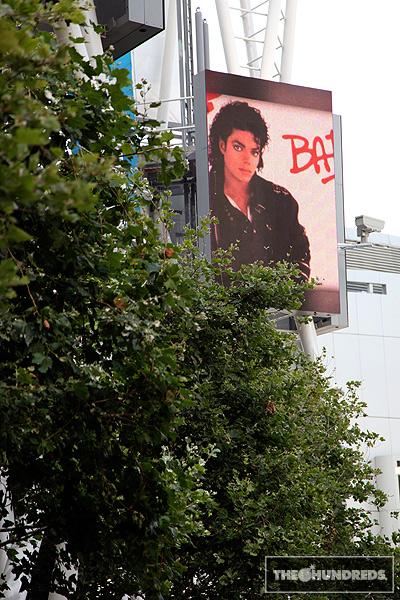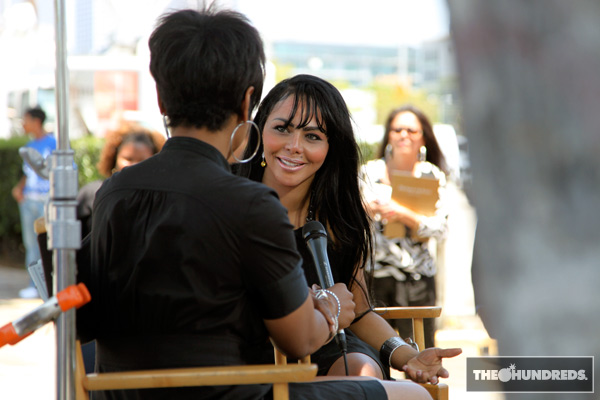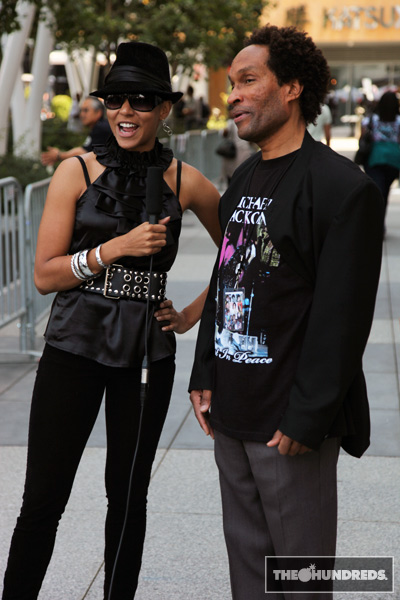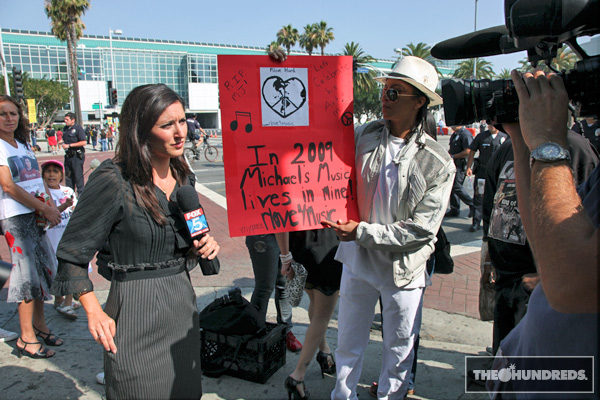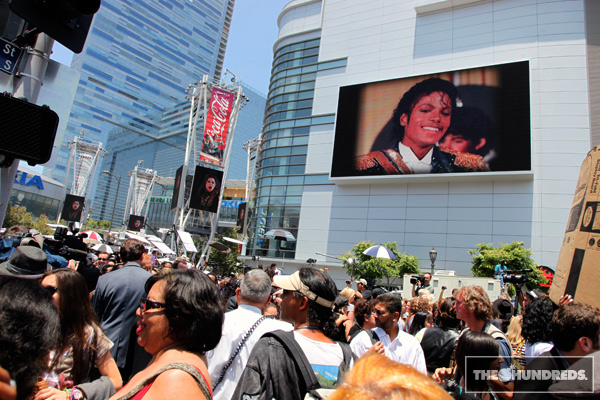 by bobbyhundreds