So as most of the world knows, the Michael Jackson Memorial is taking place this morning at Staples Center / Nokia Theatre in downtown Los Angeles. But to score tickets to the event, you had to enter an online lottery over the weekend. Over 1.6 Million people registered their names for merely 17,000 seats, with people flying in from around the world to be here for the service.
We had no intentions of going. In fact, I was planning on just watching it on TV if anything, although TH HQ is just down the street from Staples Center. But then yesterday afternoon, a nice kid named Bryant from St. Louis emailed our site to let us know that not only had he won the lottery, but he wanted Ben and I to have his tickets.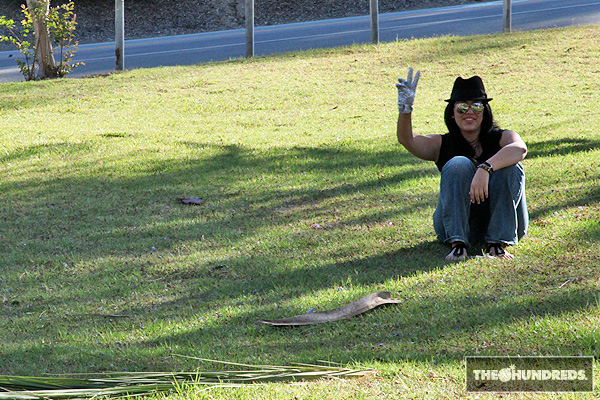 The only rub was that to combat ticket-scalping, you had to print out your lottery voucher and drive it to Dodger Stadium by 6pm to claim your official Memorial tickets and accompanying wristband. By the time Bryant had emailed us our voucher, it was 5:30 and we were on the other side of town. So now, all of a sudden, we were the biggest Michael Jackson fanatics on the planet, jumped in Ben's 'lade and put the pedal to the metal. Did we get our tickets???
by bobbyhundreds