Ed. note: This article was originally published on thehundreds.com in March 2015 here.
I show up to Cali's studio wearing a BOLD T-shirt, and he goes, "I saw them play in, like, 1991."
As soon as I find out you're from hardcore, I trust you. Like how freemasons are with each other, or The Wire fans.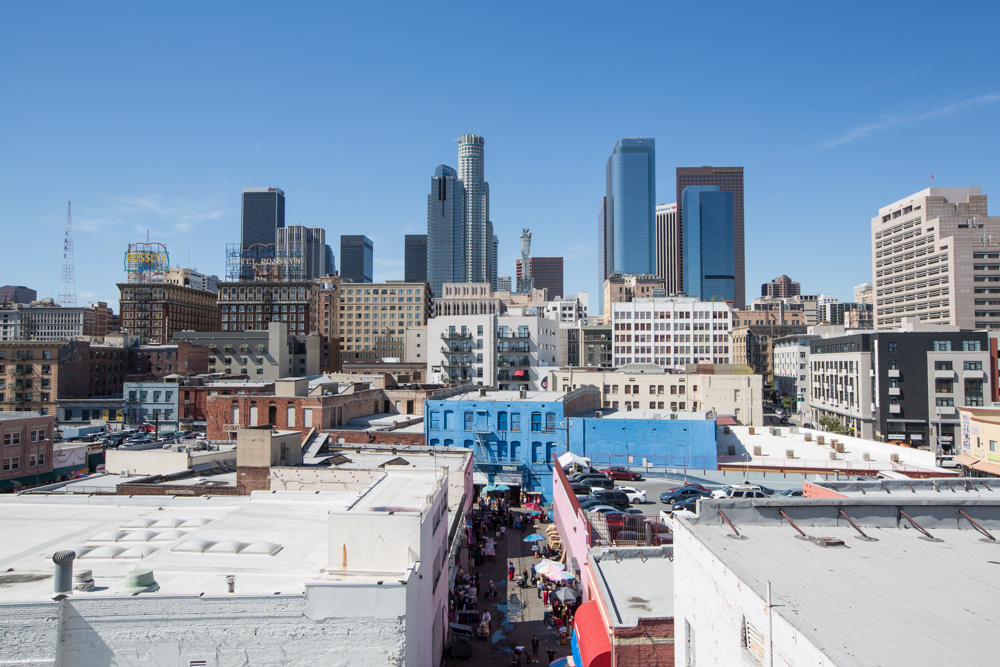 Downtown Los Angeles is so all-over-the-place. Skyscraping law firms lumber over historic firehouses, Skid Row, and grimy alleys. Michael "Cali" DeWitt's studio is somewhere in the middle.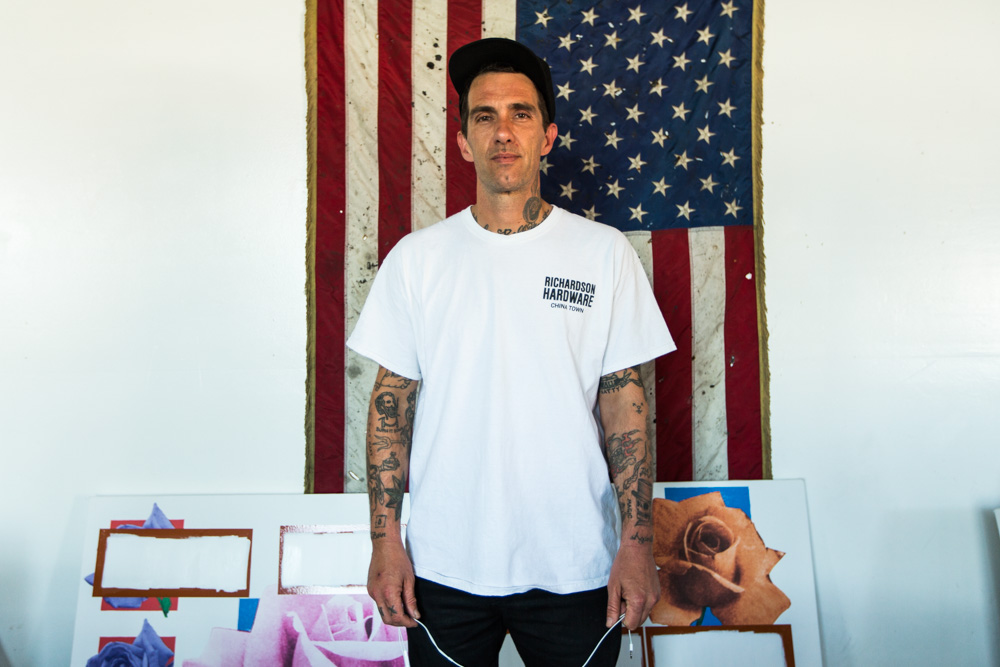 For the last year, Cali's rose to a new kind of popularity in the high art and street-culture world. Before that, he was working all sorts of jobs (bartending to construction) to make ends meet. Printing 'zines, maintaining a blog, operating a record label and being married to Jenna Thornhill DeWitt. But before that, he was inextricable from Nirvana and Hole, as Frances Bean's nanny, and the cross-dresser on the In Utero CD.
But today? Today, he's an artist.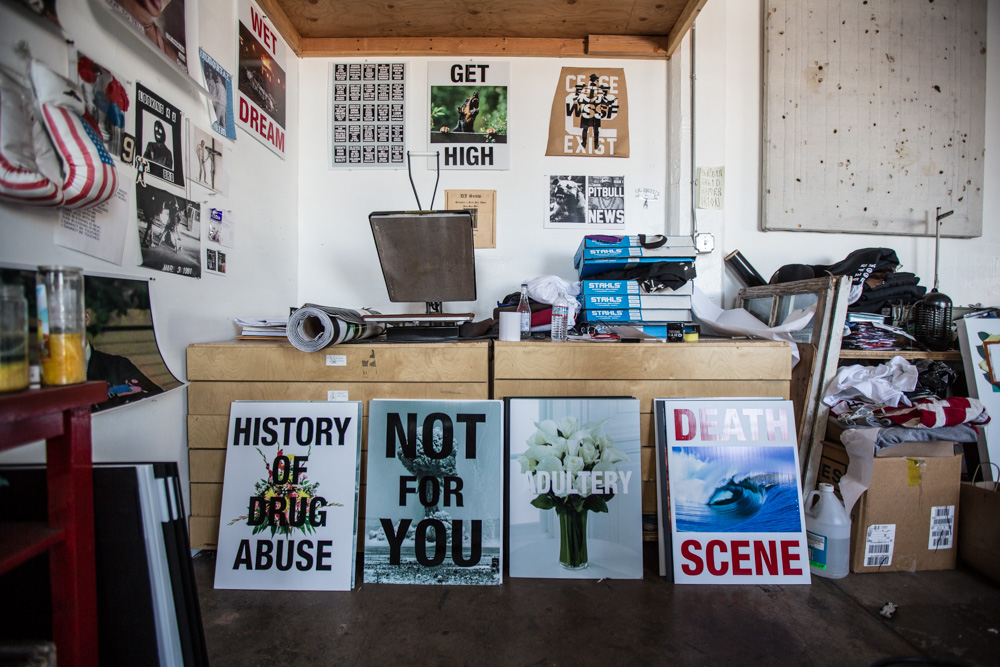 Those plastic signs? That was his first big splash last year. He caught the attention of all the right people at the right time. All the cool kids in LA were wearing his iron-on letter sweatshirts. Virgil Abloh collaborated with Cali on early Off White.  I ask him what his response is to art critics who declare text doesn't belong in art. He says he's never understood people trying to define rules for something that flows creatively. And that typically, the ones who critique are the ones who aren't doing anything. And if Barbara Kruger's work isn't art, then…
I agree. Totally.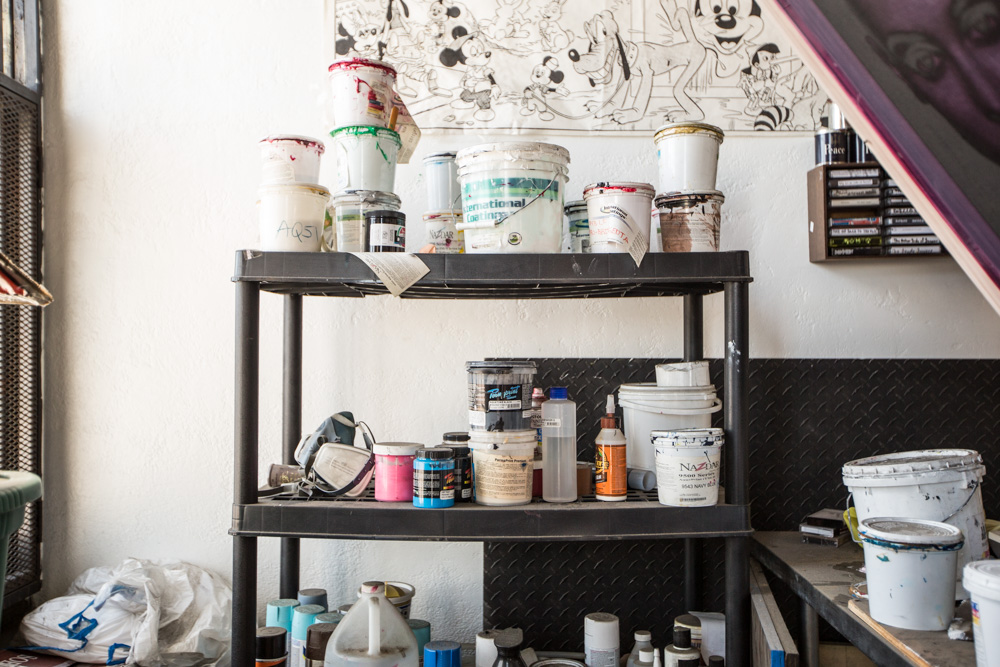 He's moving beyond the signs anyways, now back onto canvas. Cali's art—considering his notoriety, and how the art world salivates over fresh terrain—is relatively inexpensive. He's trying to keep it that way for as long as he can, as he doesn't believe in unnaturally inflating his art.
He has everything he needs, so what's the point anyways?  Cali's here to make art.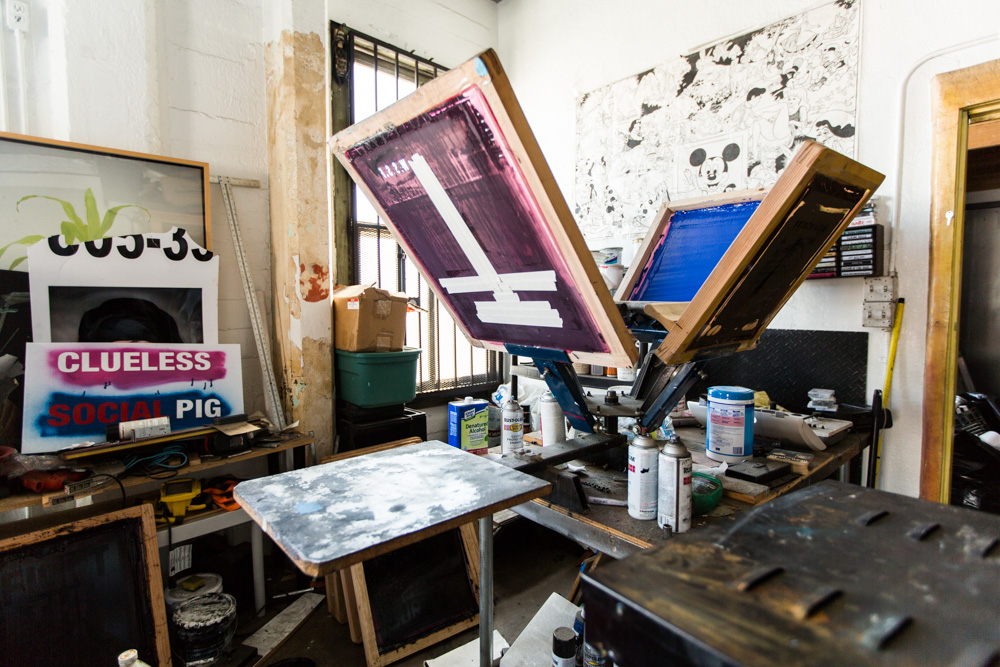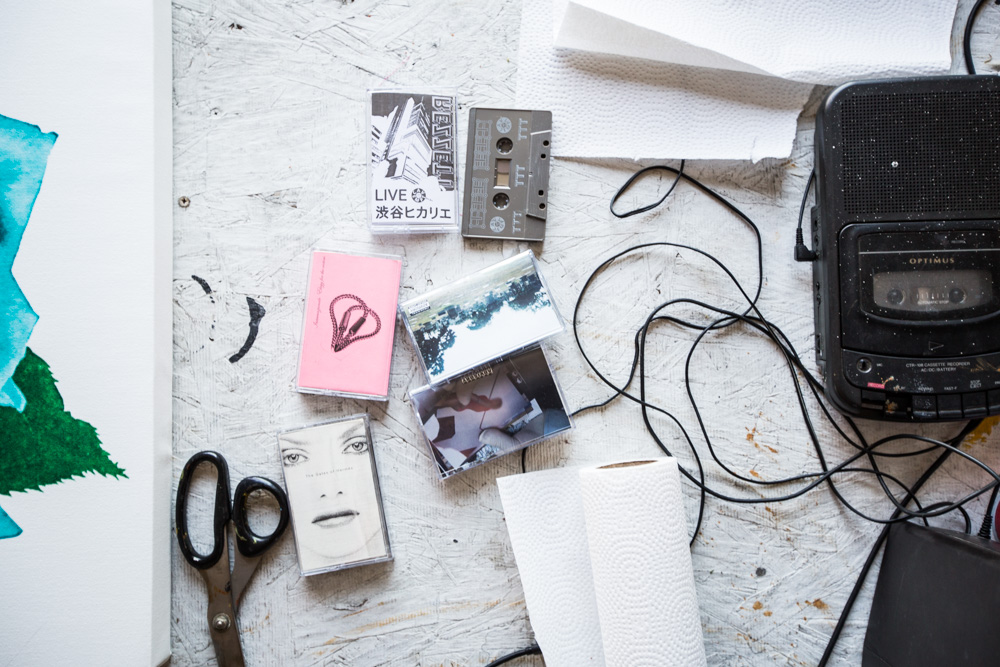 Cali's new work is an hour away from being wrapped up and shipped off to Hong Kong for Art Basel. The artist is headed out for the first time, and is excited.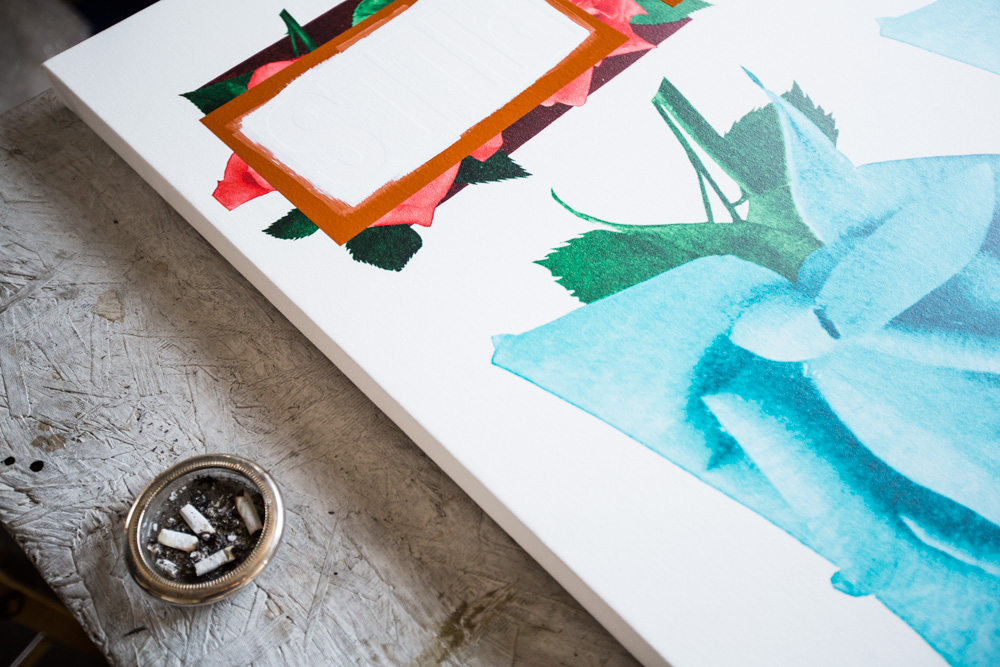 A picture speaks a thousand words.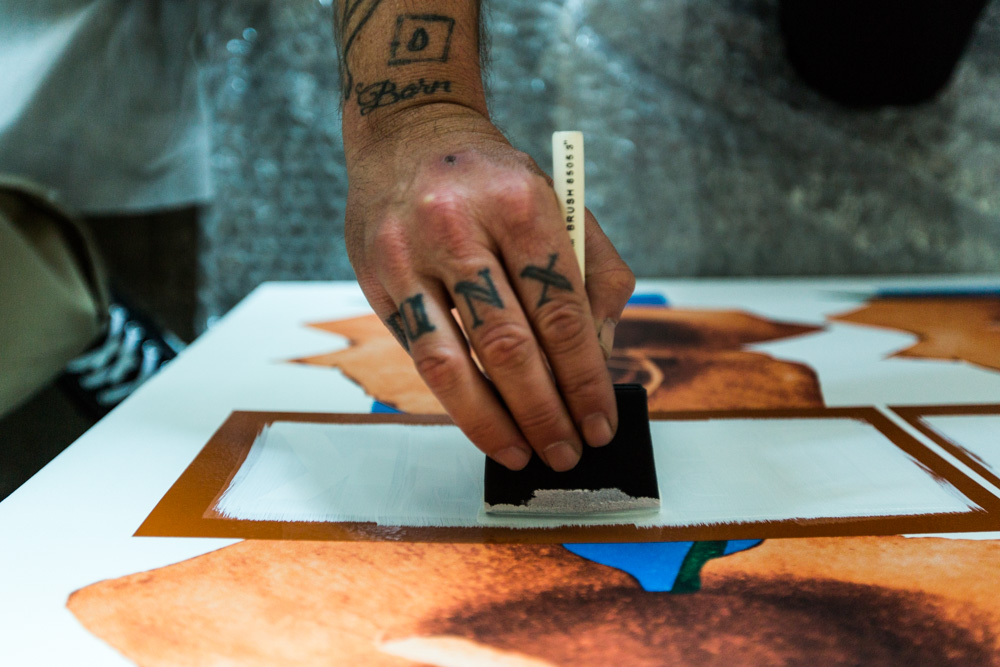 And thousands more: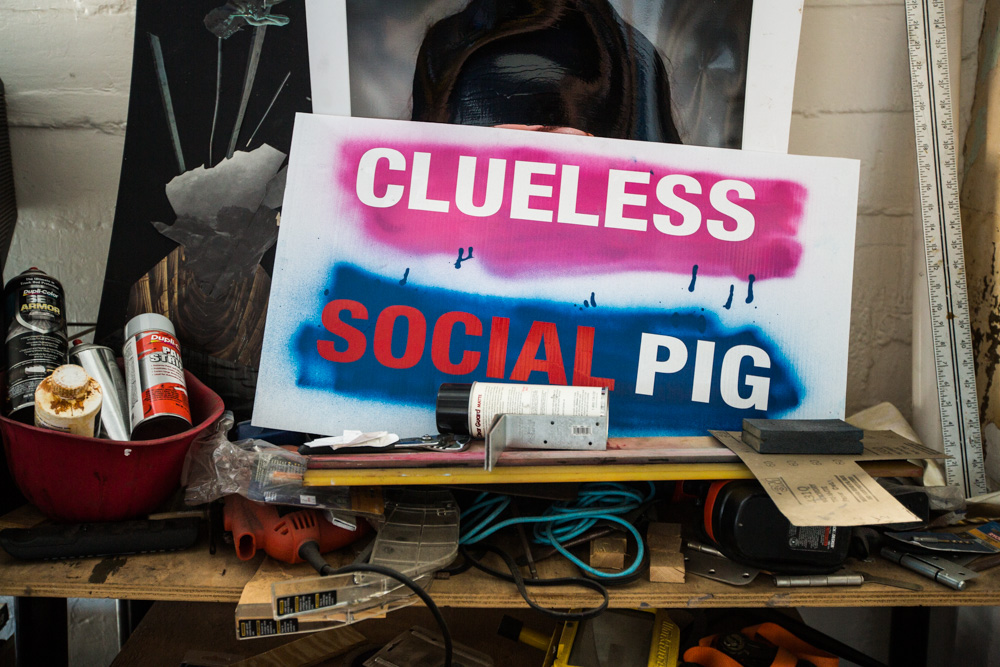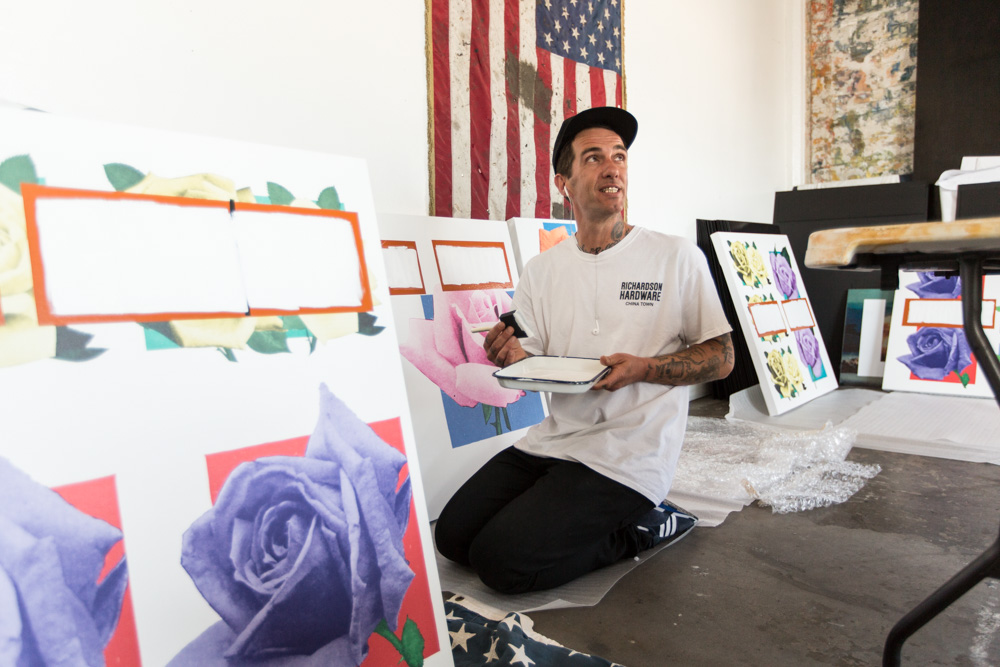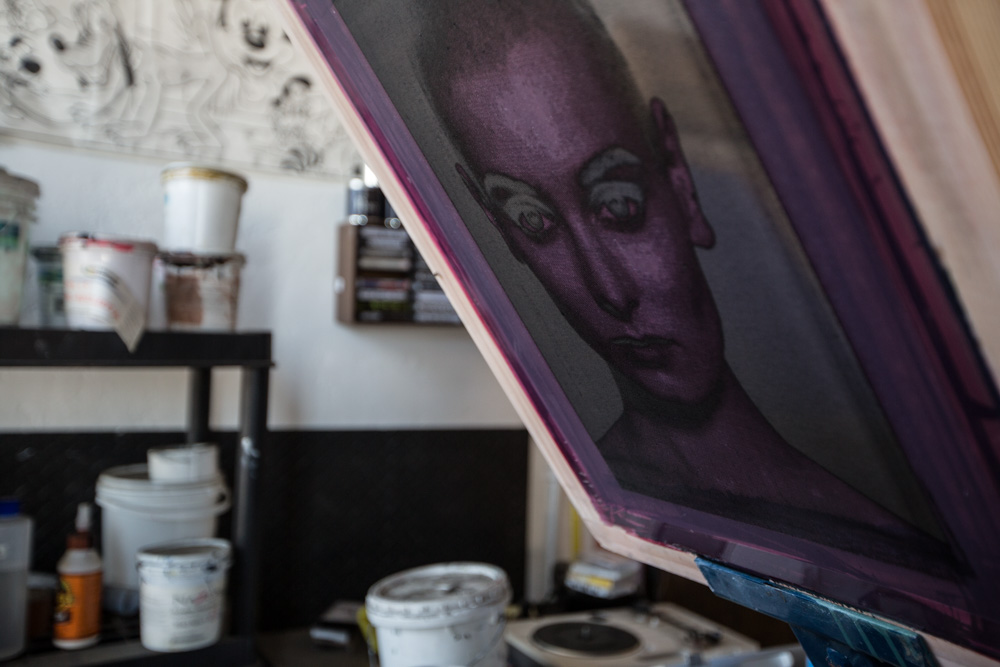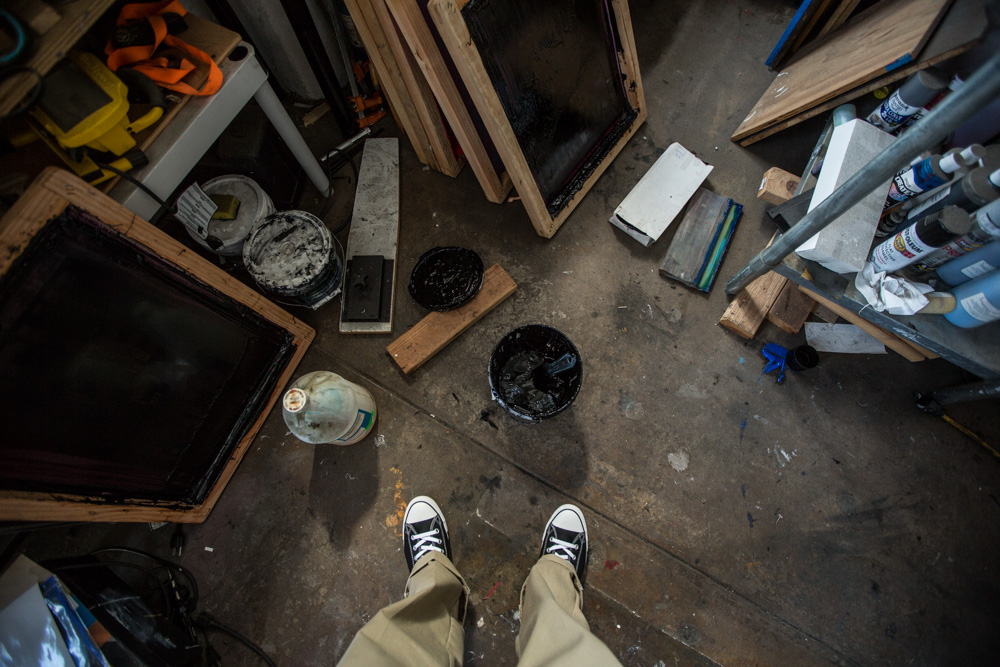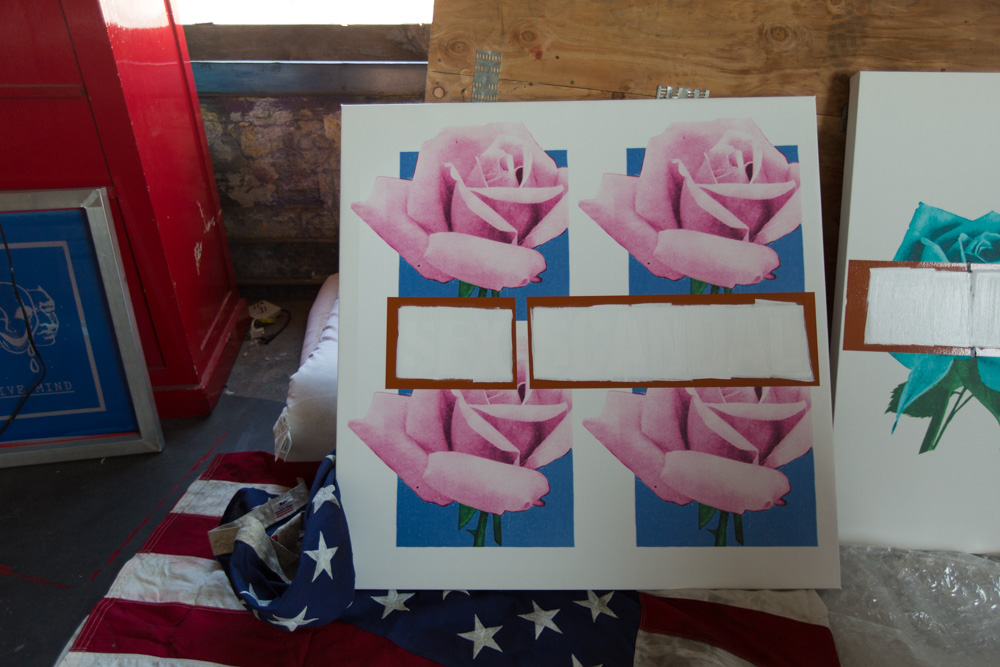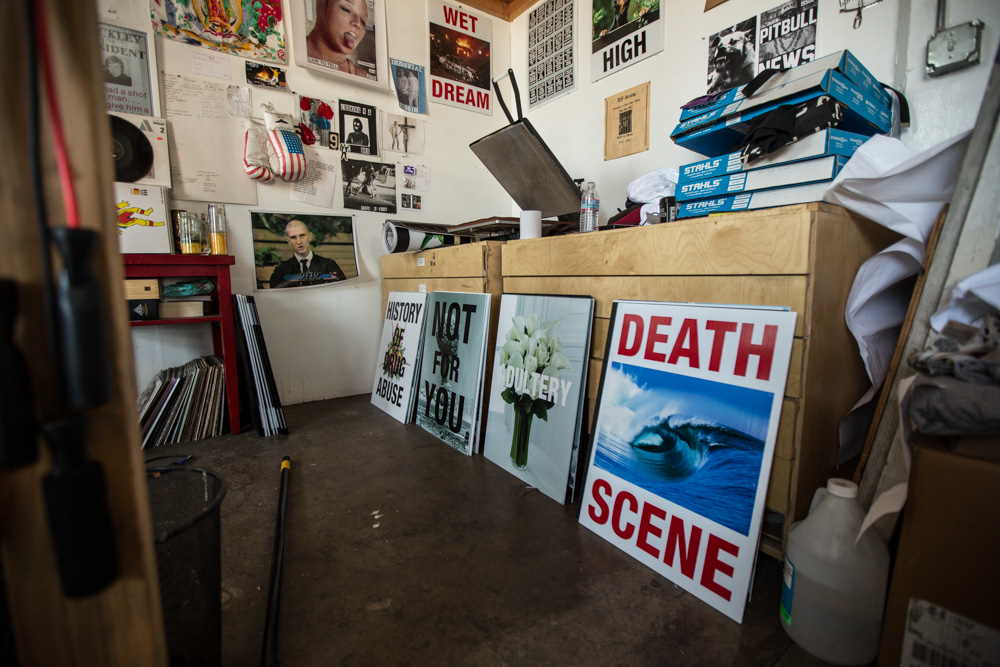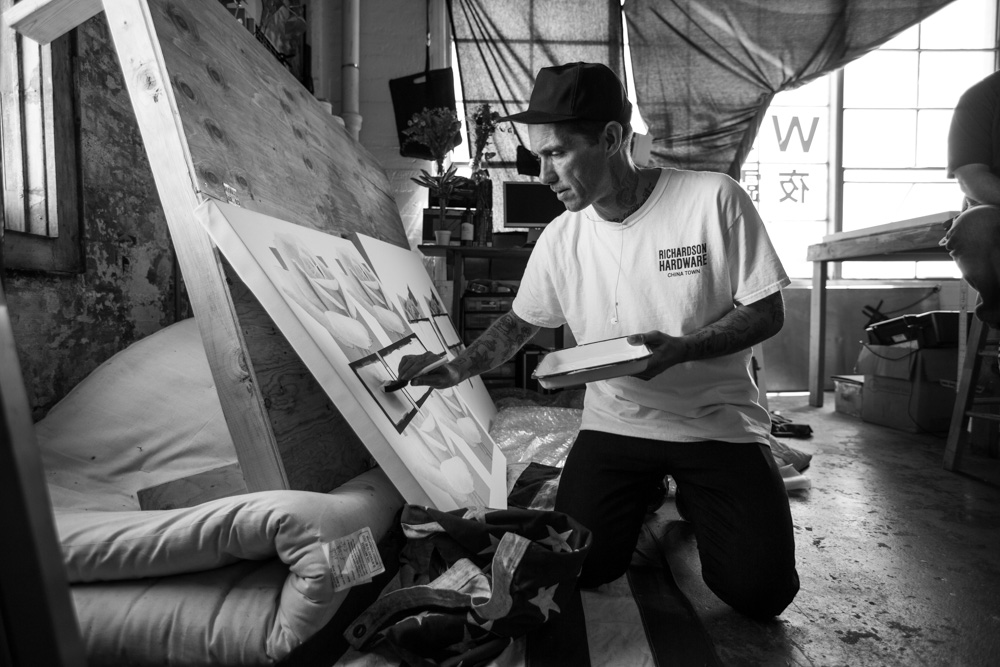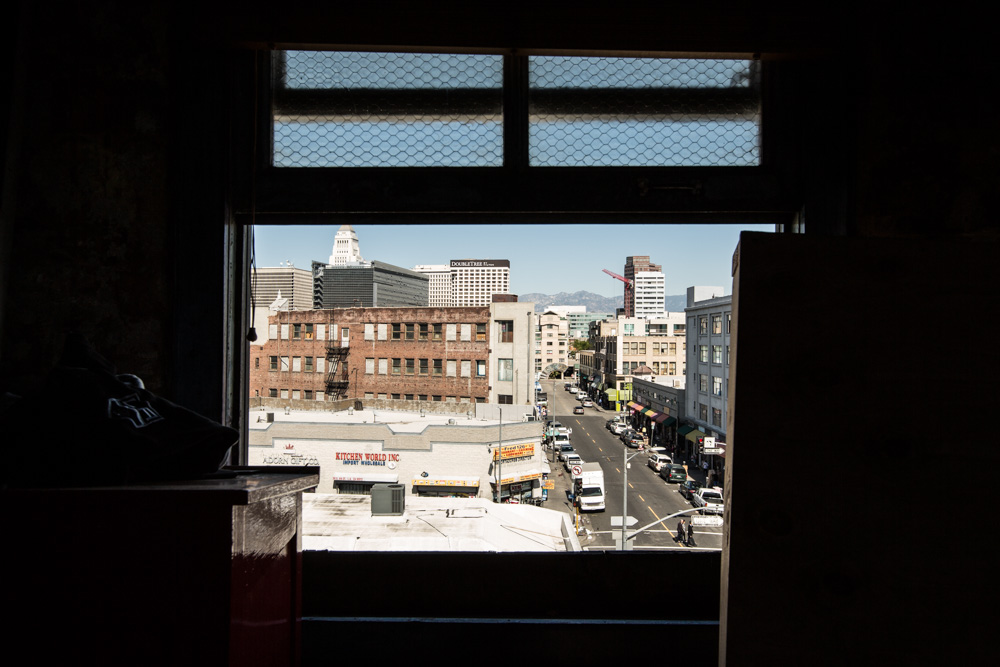 The night before, Cali opened a private exhibition at Converse's "Made by You" pop-up gallery. We sat outside most of the night and talked about stingrays and baby seals out in the surf, and then Vivienne Westwood. And you know how I feel about people who surf and love Vivienne Westwood. There's a trust there.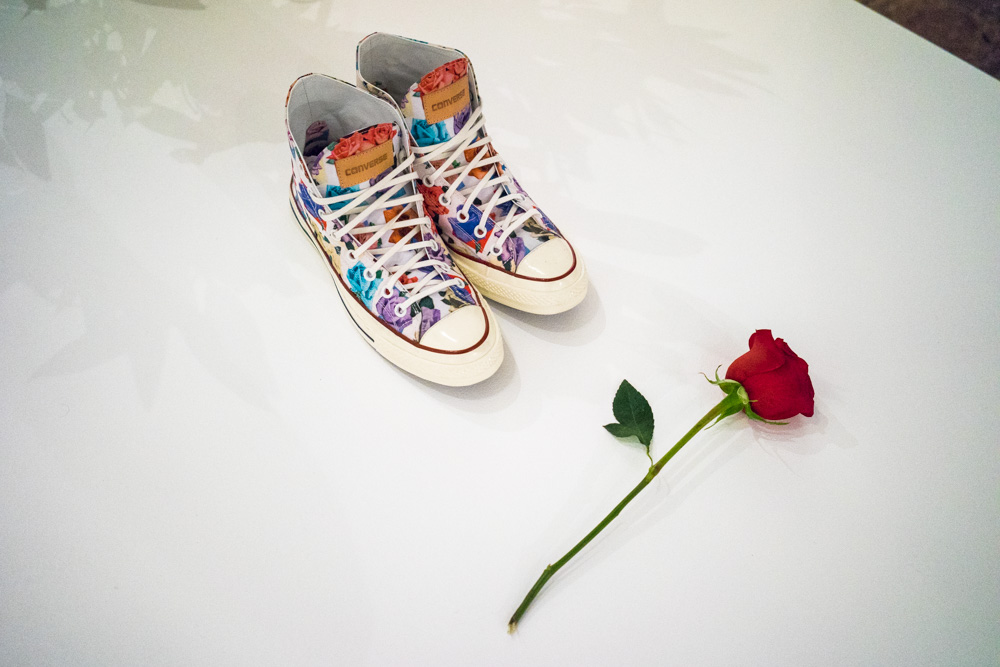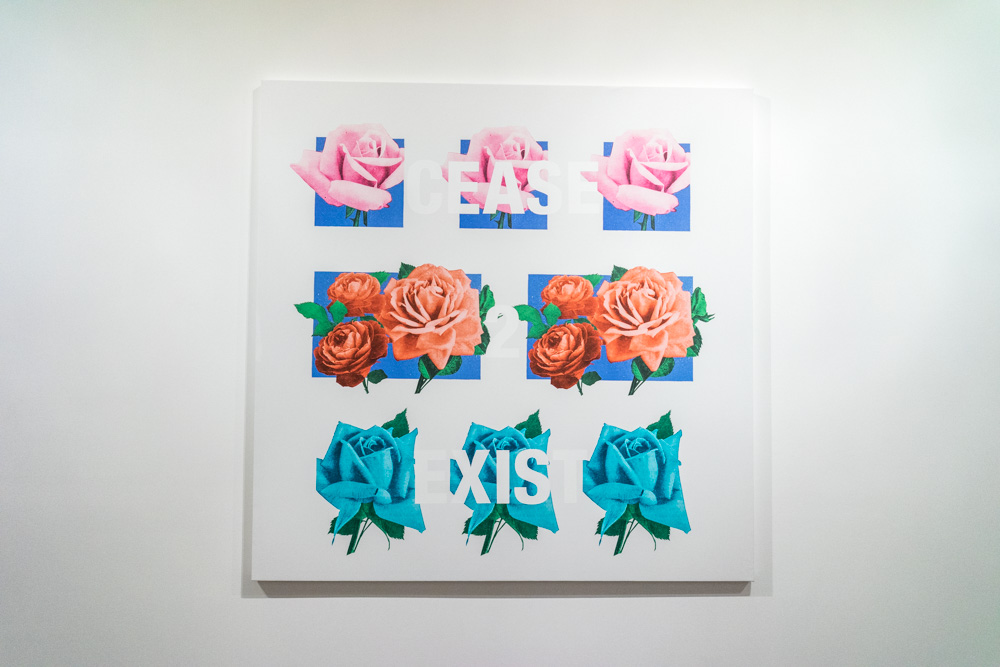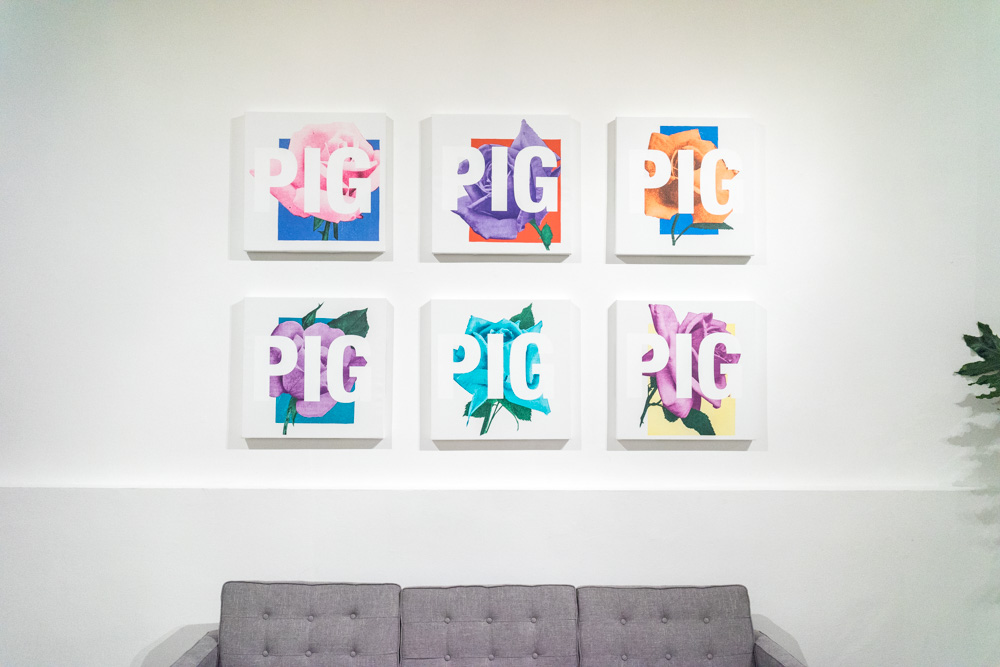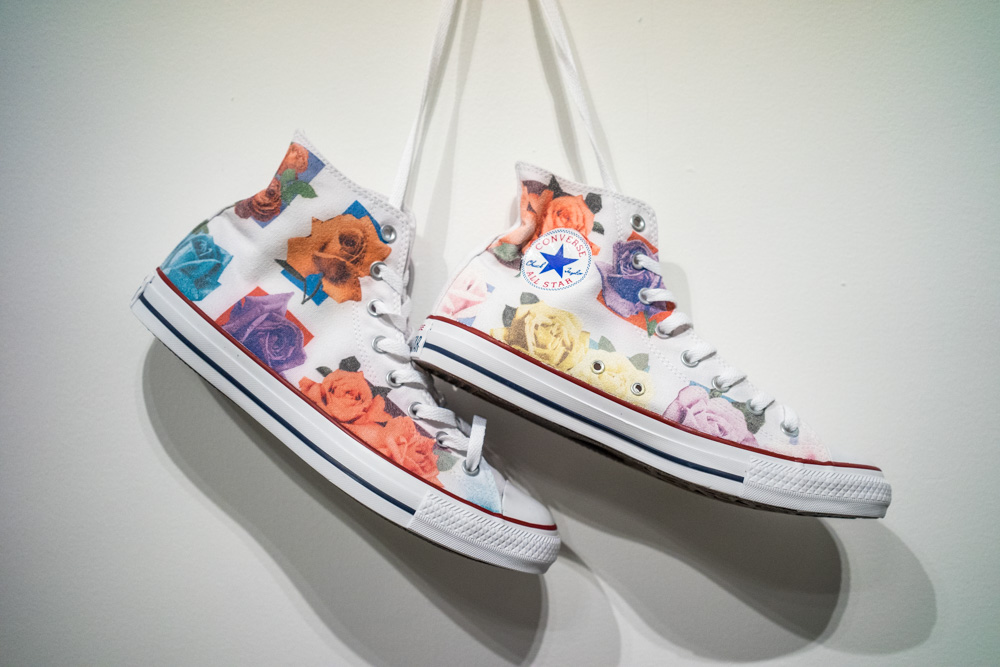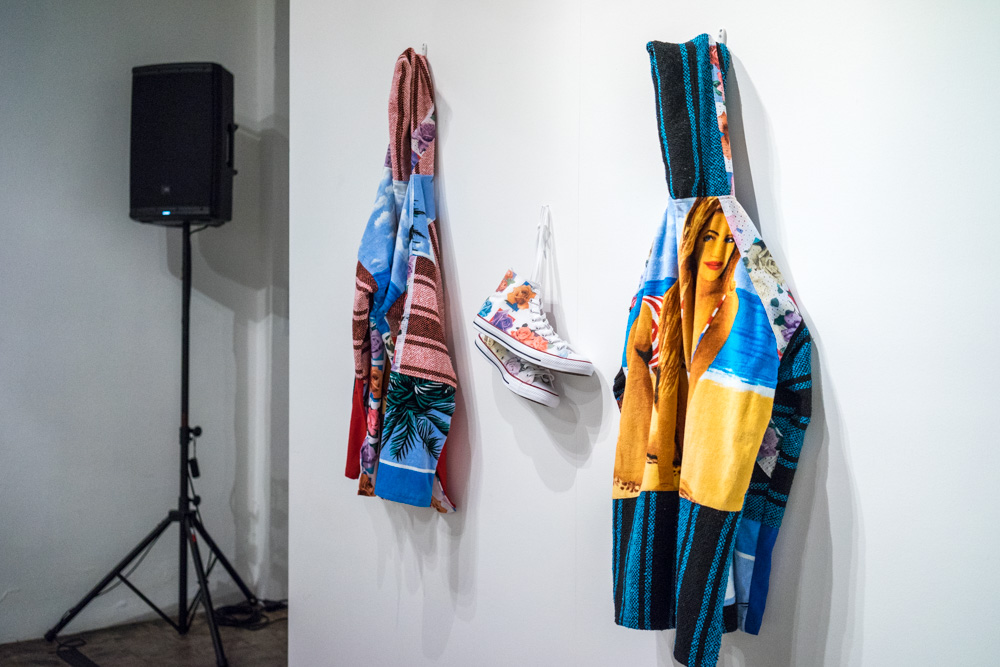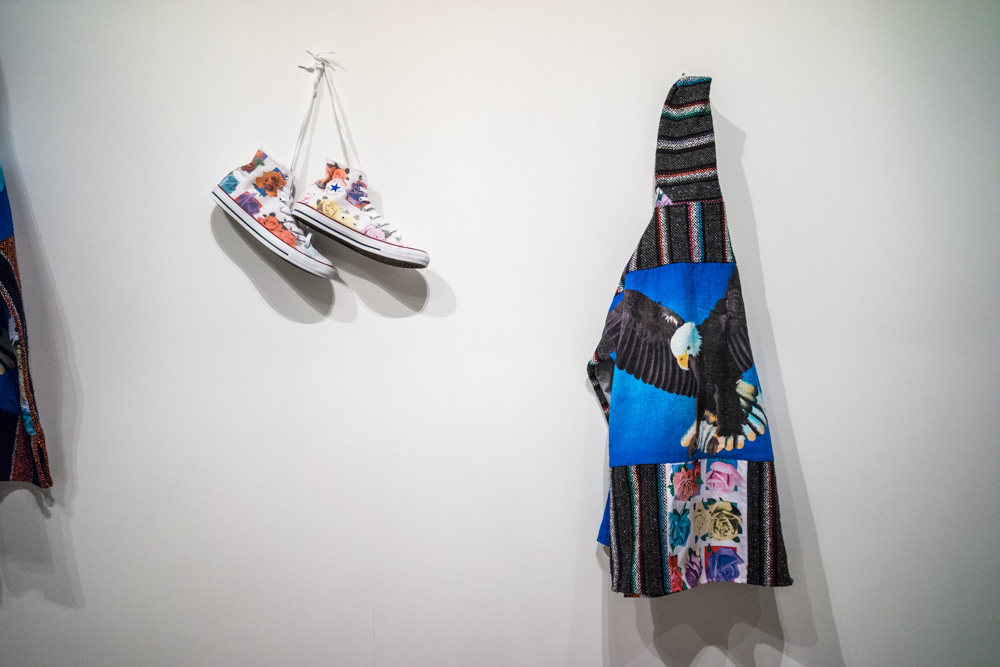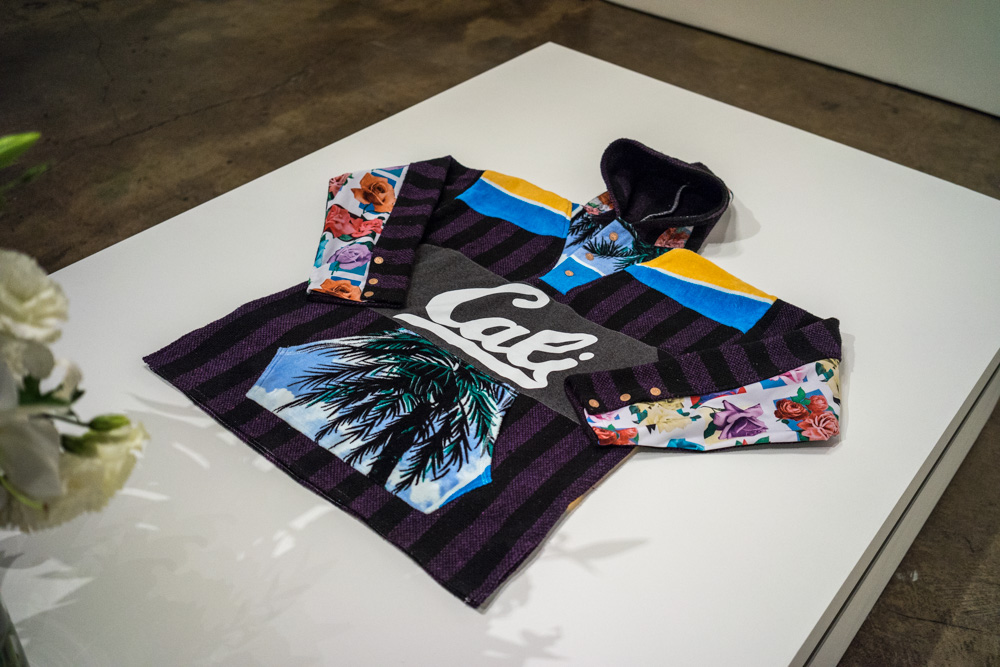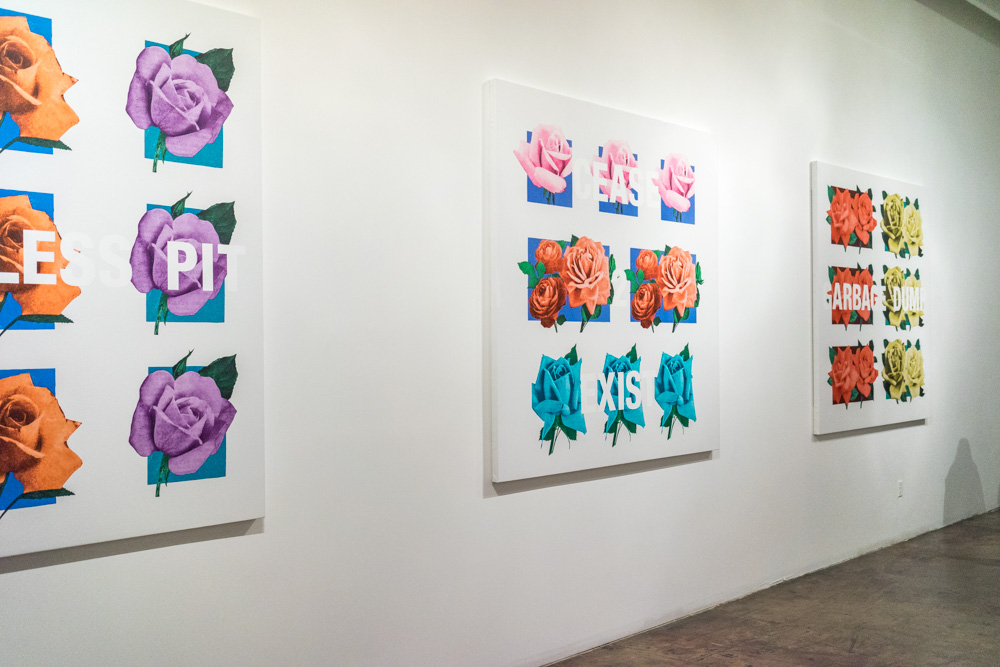 ***