I love photographing photographers. It's like googling Google, or making a cow eat a hamburger.
I run into Treshawn occasionally around the shop. He's making leaps and bounds with his photography and picture-taking career. Check out his work HERE.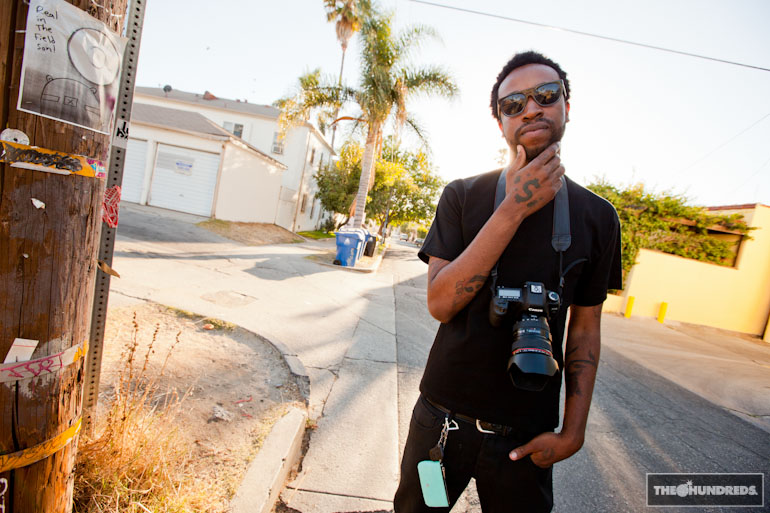 Natalia's limited signature t-shirts are flying off the digital racks. Visit her personal site to pick one up. She'll probably write you a note and throw in some goodies like stickers and fingernail clippings and hair and whatever else you guys in jail need.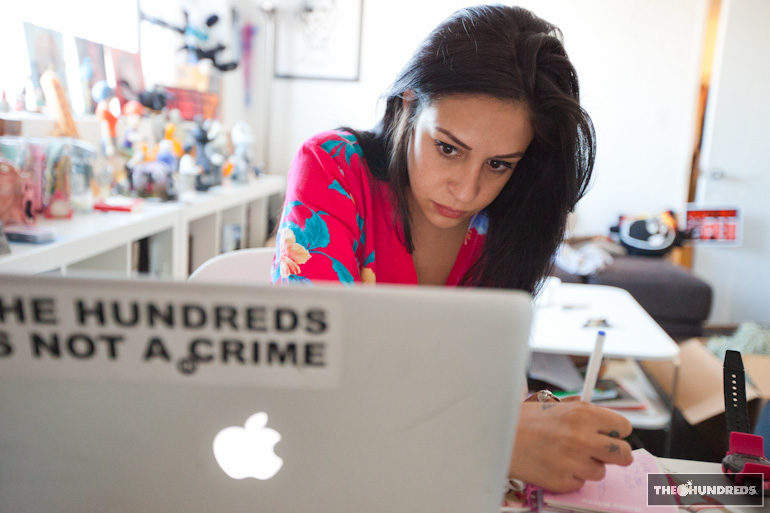 Actually, if you guys wanna get a Natalia t-shirt in person, we'll be eating lunch at Soda Pop's on La Cienega today (Friday) at 1, and she'll have some on her. Bring $25 and a positive mental attitude please.
We're working on a special project with Zach Cordner that you'll be hearing about over the next couple weeks. But nothing about it now. The end.