Everyone here at The Hundreds gets hooked up on some type of flow program. Like, Ben gets sent free Jordans, and Scotty gets laced with skate hardgoods.
On the other hand, there's me. I get sent the random weirdo stuff. Homemade comic books, paper-mache crafts, unflattering portraits of me done with crayons on newspaper. Chocolate-covered grasshoppers: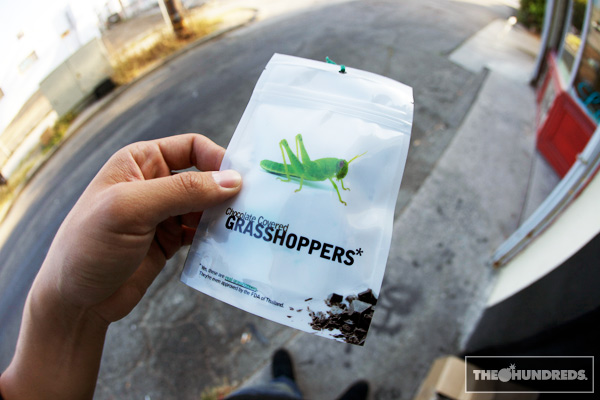 But occasionally, I get flowed product that I'm super stoked on. Like this Fuct t-shirt from Erik Brunetti. A few times a year, I'll see a t-shirt out there that's so rad I'll even forego a TH tee to wear it. Most the time, it's King Stampede, Mighty Healthy, Acapulco Gold, or FUCT. I love this design, the layering of the markered quote on the full-color photo screenprint, and again with the handwriting over type for the back… I have a thing for hodgepodge-ing styles and media, and especially if you can pull it off for a t-shirt graphic, you win.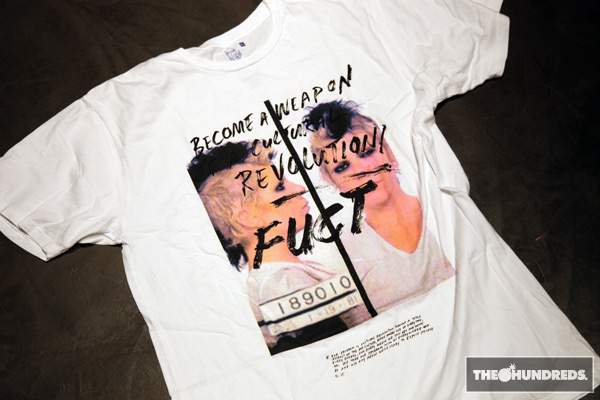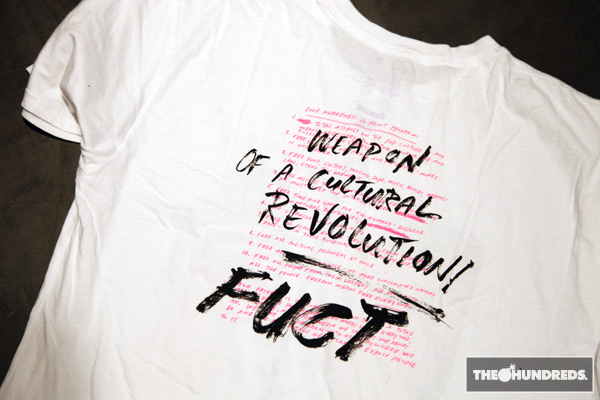 Rhett handles our Oakley Frogskins supply. I dropped them in a cardboard box, walked around TH HQ, and had all the staff blindly take their pick. Of course, everyone complained like little baby girls if they got a color they didn't want. Next time, I'm gonna hide dirty syringes in the box, and show 'em what it's like to really cry.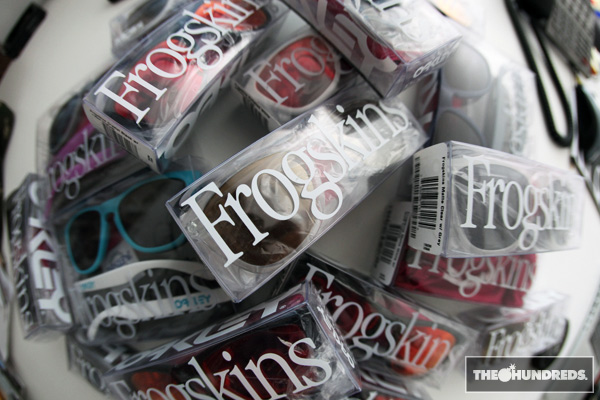 Linkin Park frontman / artist Mike Shinoda mailed over his new DC collaboration sneakers (DC | MS). I like the vintage tennis feel with the contrasting leathers. Included in the shoebox was a personalized note from the man himself. I sold it on eBay and bought a yacht in Barbados. Goodbye, have a good life.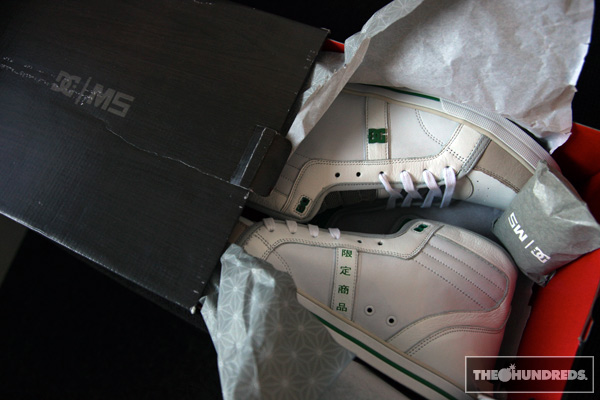 Speaking of Acapulco Gold, the guys did these dead-on Bailout tees in the vein of their popular luxury-brand Spit rips. The day I wore this, I was at lunch and a bunch of suited bankers at the next table were pointing and smirking at me. So I walked over and kicked their teeth in. Then I realized they were admiring my t-shirt. My bad.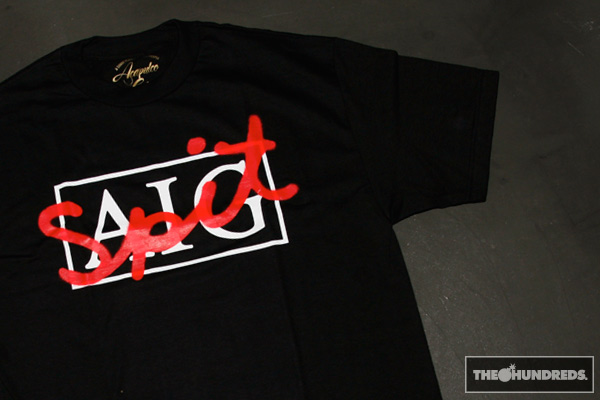 Elliott dropped off some new oils from Agatha Blois, his lady's new fragrance line. Kind of a twist on the usual scented oils, a little dark in nature, but spiced up with names like "Sugarwitch." My girl was stoked, but I was even moreso on the packaging. I drank the entire vial before I realized it was a perfume, but at least I had good breath before I died.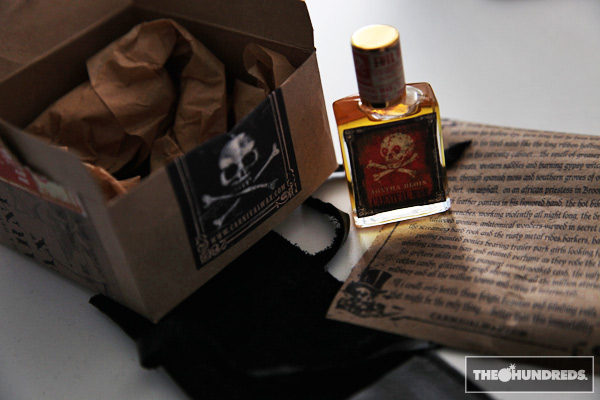 My man Julian sent over the newest releases from his San Diego-based Rockabilly label,Bop N Stomp Records. That Sidewynders album is too good, and lucky for you Angelenos, they have a show this Sunday at the Red Wood.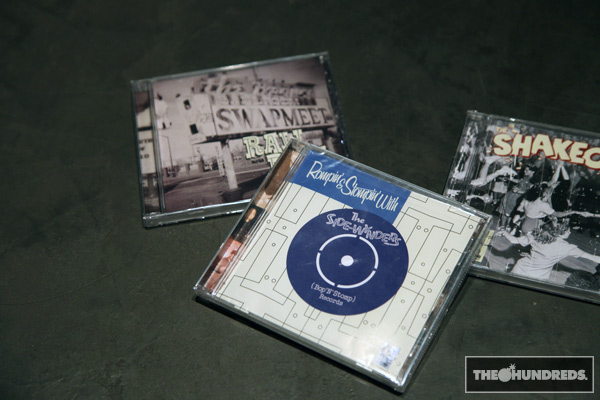 Danny (The Lovewright Company) has a buncha new product rollin' in (get it?). I love his t-shirts, a lot of them are illustrated well, 1 or 2-color prints, which make them easy and versatile. He also sent over a box of mesh trucker caps, and you know how I feel about those. By the time I remembered to take a photo, I had already eaten them all.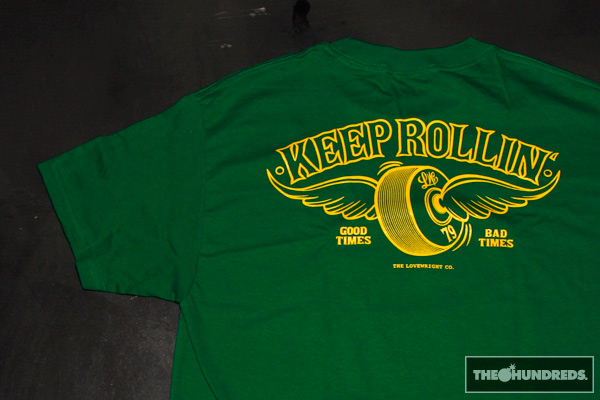 My friend Andrea (Interscope) has been teasing me with this Lady Gaga poster for months. She finally sent it over and all my wildest dreams came true. Follow Andrea on Twitter and thank her for saving my life.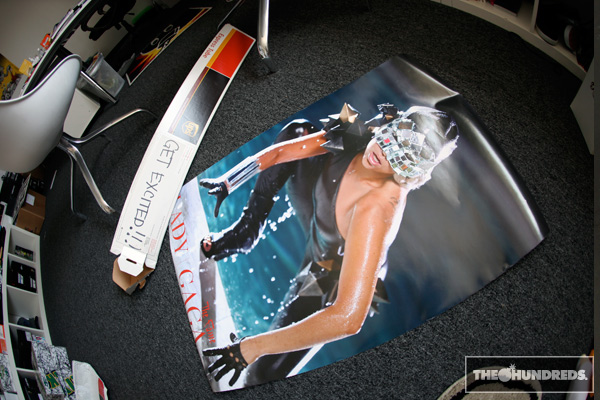 by bobbyhundreds