Kaws. Opening night. Honor Fraser.
I showed up half an hour before opening and the distended line had already snaked its way around the entire block. The sidewalk was buzzing with anxiety, honking horns, swelling chaos… I've never seen a commotion like this for an art exhibit. The crowd was mottled with Kaws' diverse fanbase: from adolescent hypebeasts to elderly connoisseurs, tastemakers to socialites. …Ashlee Simpson spotting, but then you had legendary graff artists in the house as well.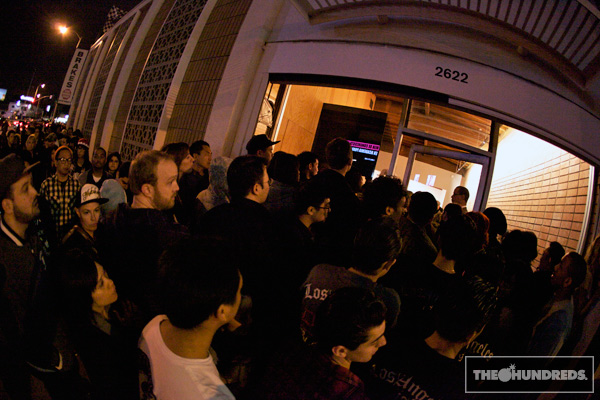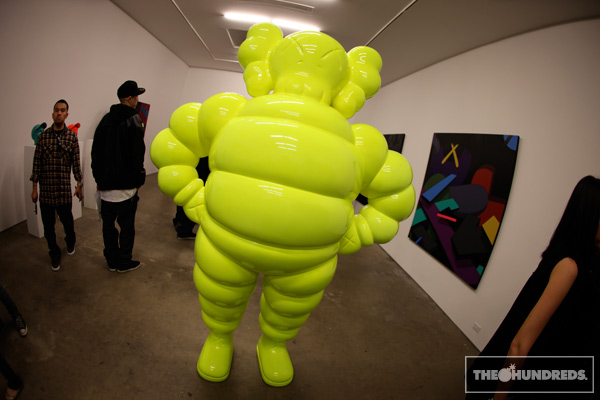 Kaws was in attendance, and what's cool, he made himself available to his fans the entire night. And patiently smiled through rounds and rounds of photographs.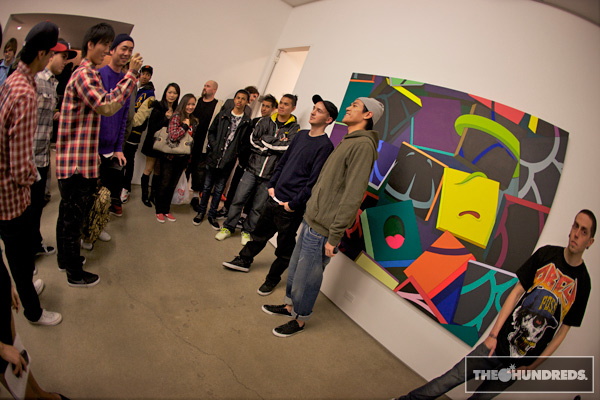 The art speaks for itself. Unabashed pop art, with bizarre, yet intelligent color schemes. Familiar cartoon visages re-imagined and re-appropriated. The big picture is overwhelming, but close up, the details and lines are intensely pure and clean.. It's a tour de force of precision, seamlessness, and continuity.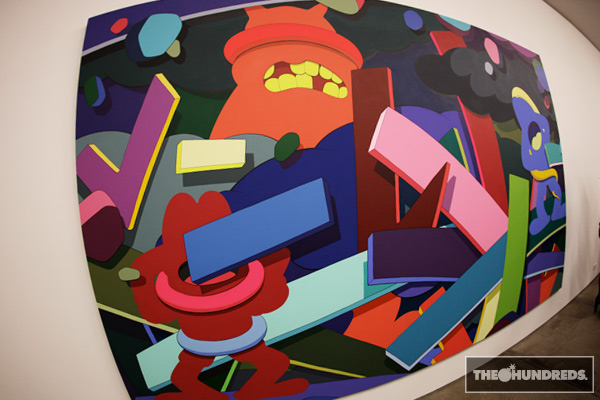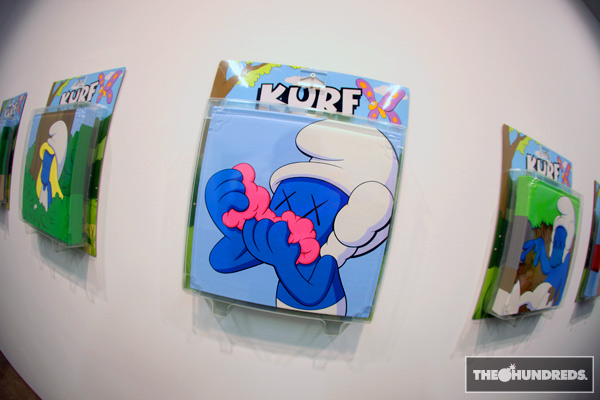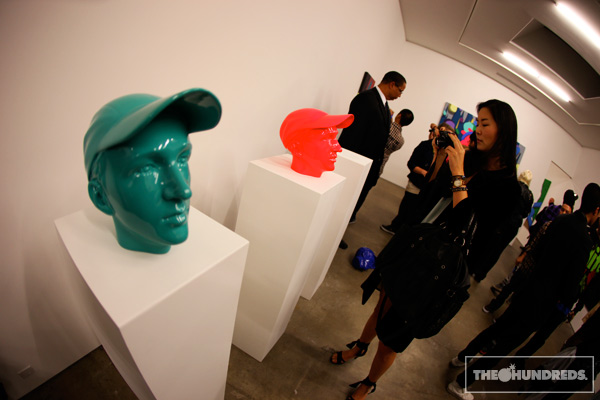 I can just imagine the artist deciding, at the last minute, to drop the third head and hire an attendant to stand over it all night.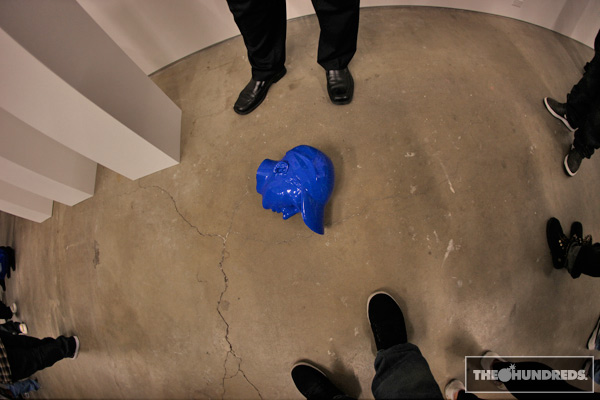 I would never conceive of juxtaposing these colors. In theory, seems like a recipe for visual disaster. But the way Kaws works with it, it really couldn't have been done with any other combination.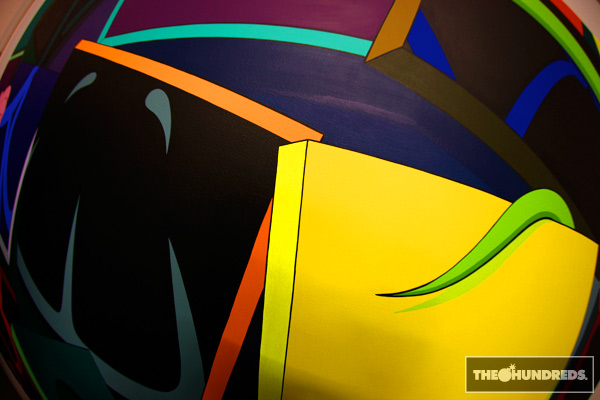 Darren Romanelligets Chum-my.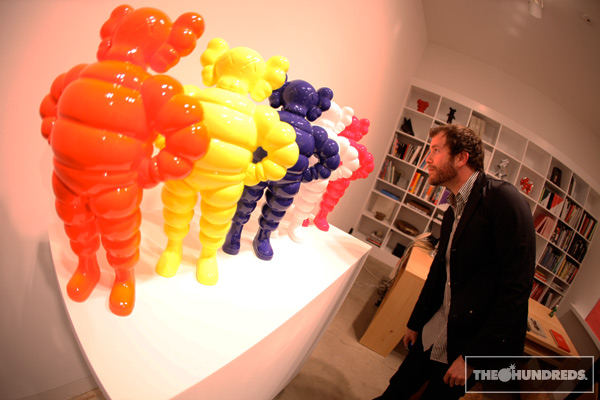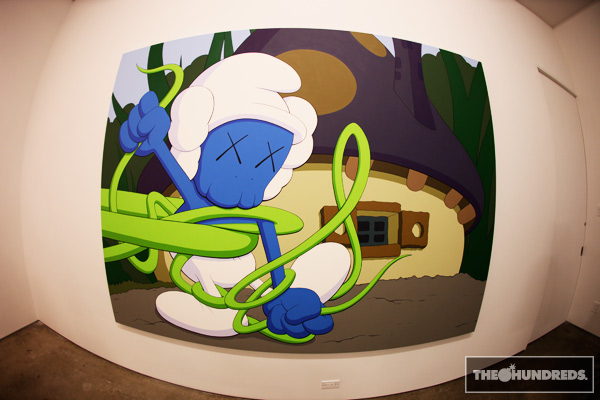 Kaws brings the heavy hitters out. Ladies and gentlemen, Mr.Lupe Fiasco.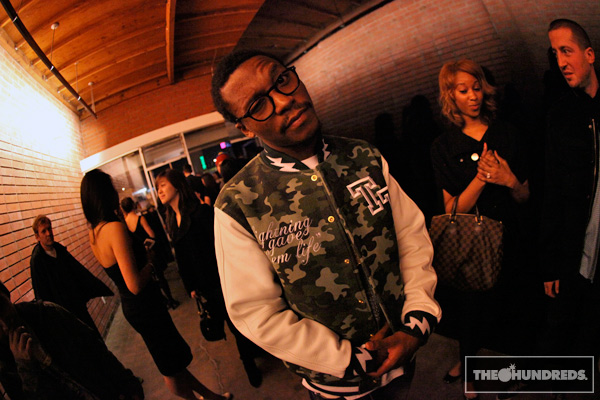 I am a big fan of Mark Lee and Sharon Johnston, of husband-and-wife architecture firm Johnston Marklee. They not only designed this gallery, but the Kaikai Kiki merchandise room at MOCA's Murakami show and the Margiela store in Beverly Hills.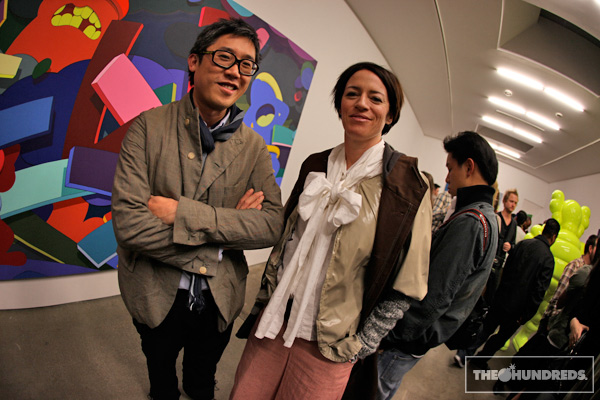 Keith (DC) and Miguel (Barracuda). Oh, and a life-sized Chum.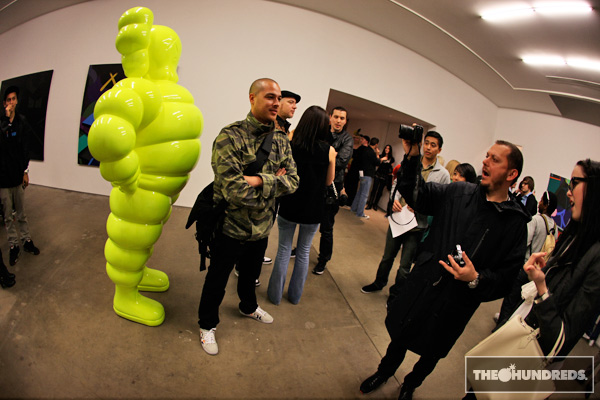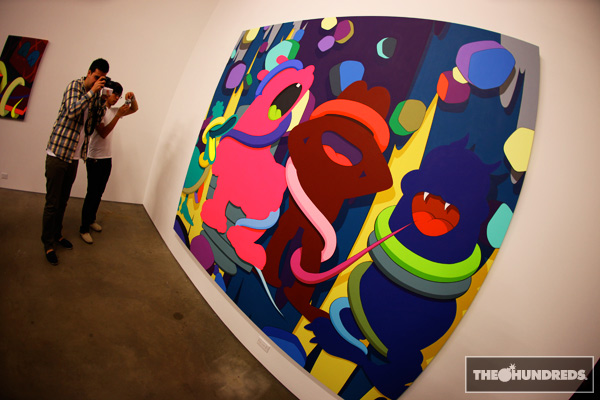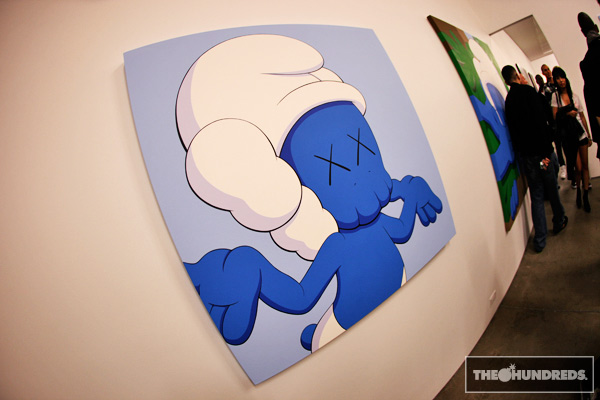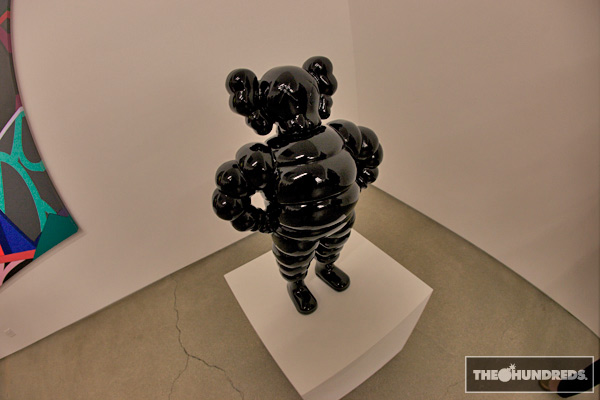 It was kinda crazy to see so much The Hundreds out tonight.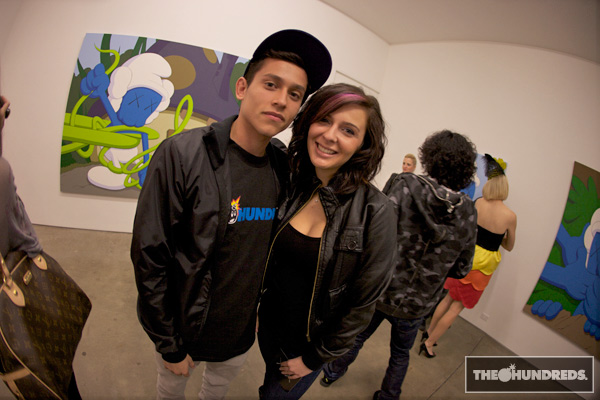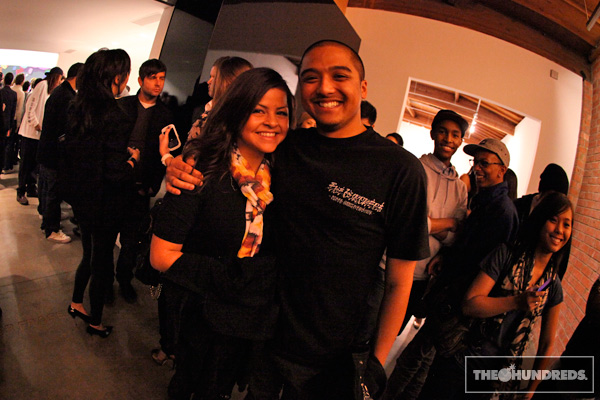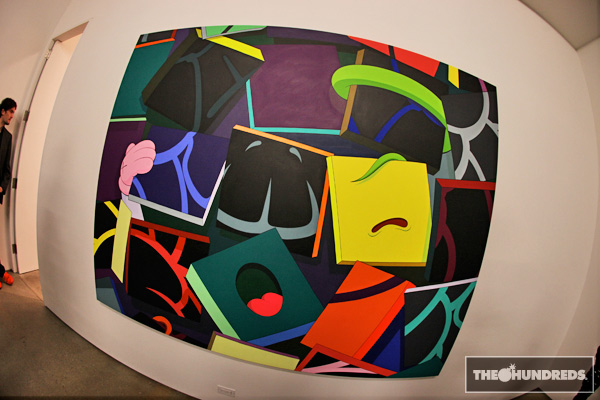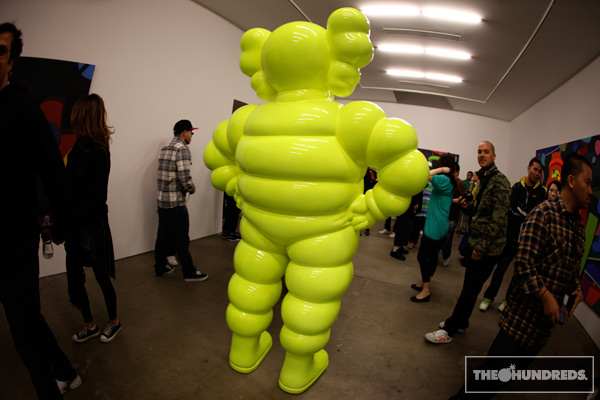 There's more where that came from. Part 2 of Kaws' opening reception being served shortly…
by bobbyhundreds