Mike Shinoda's solo exhibition, Glorious Excess : DIES debuted tonight in downtown Los Angeles at the JANM. This is maybe 1/5 of the entire line, it wrapped around the block and coiled inside.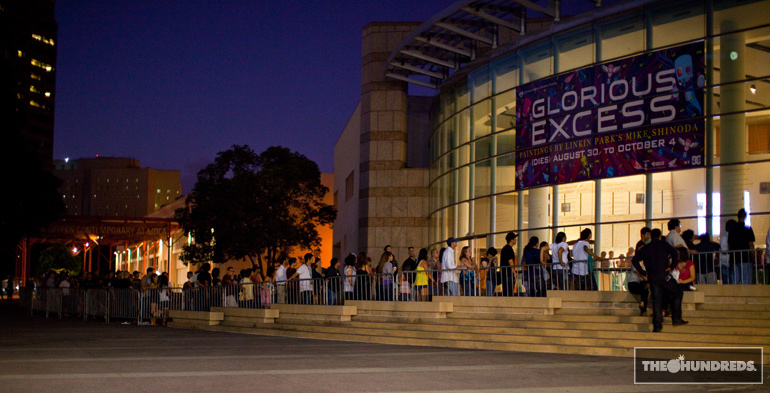 Before the show began, Mike held a special VIP reception for friends and family. Here he is thanking all for their attendance and support.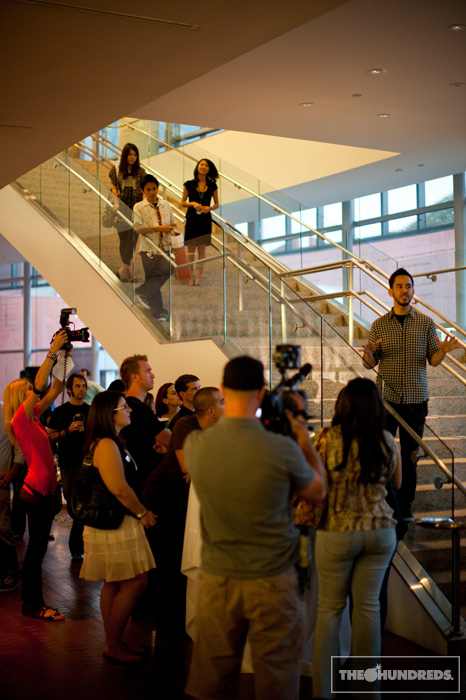 Joe Hahn (Linkin Park / SURU) and Casey (The Seventh Letter) hangin' tough.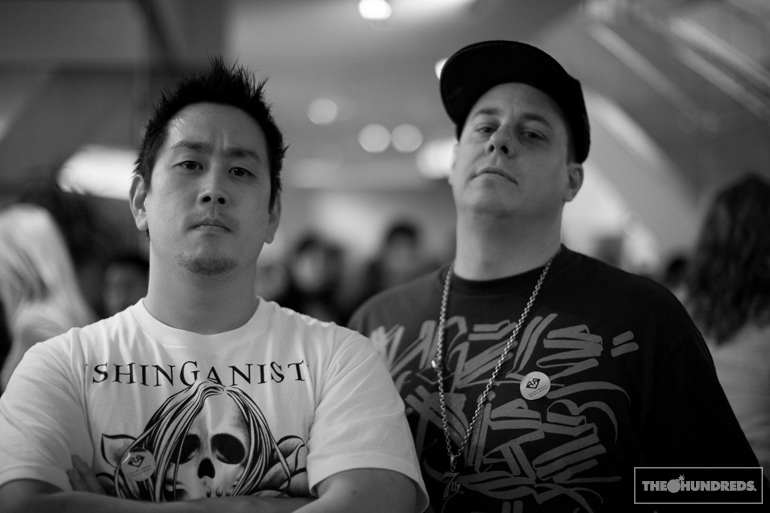 Mike was swamped the entire night.. I was super stoked for him, not only was it some of his best work, but all the homeys were in attendance, and the turnout was overwhelming.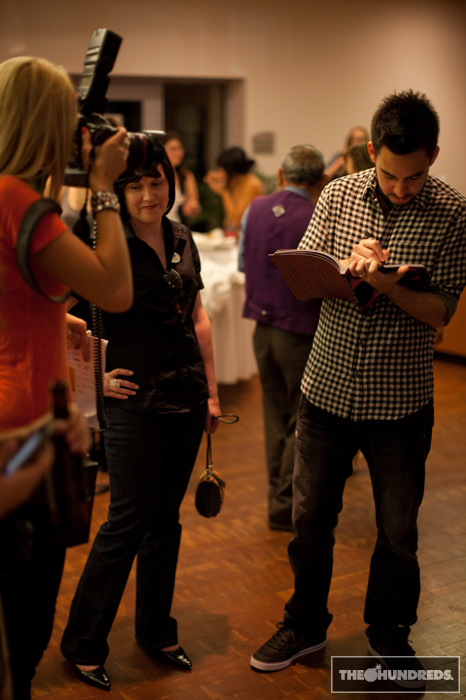 But not as overwhelming as James Jean's cookie. I know this shot's out of focus but that's because James was running around trying to dodge my camera with this huge circle to protect him. It was like that scene out of Indiana Jones and the Temple of Doom when Indy uses the gigantic lazy susan to protect him from bullets in the Chinese restaurant, except James is more Short Round than Harrison Ford.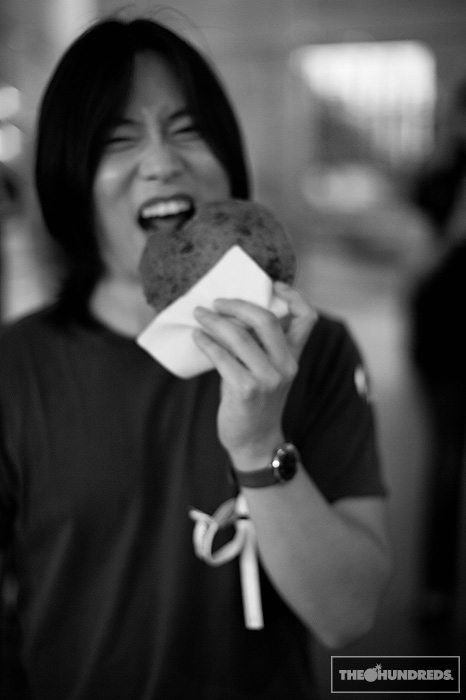 Rob and Brian (Fantasy Factory) took time out of their busy schedules taking over the world to show some support for Mike. Joe (off camera) shows his support in a different way.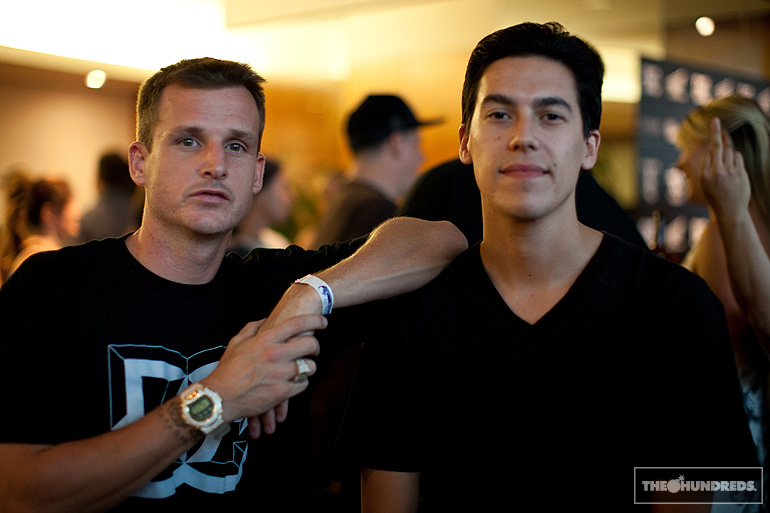 Nothing says glorious excess like the happy girls circling the food table.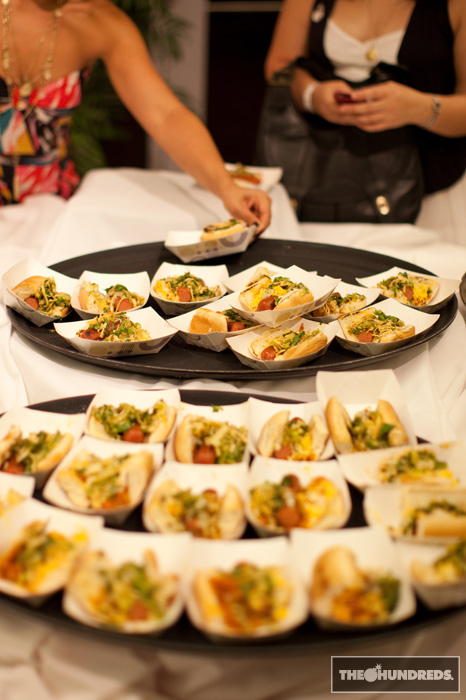 Custom Mike Shinoda Honda motorcycle being auctioned off at the show…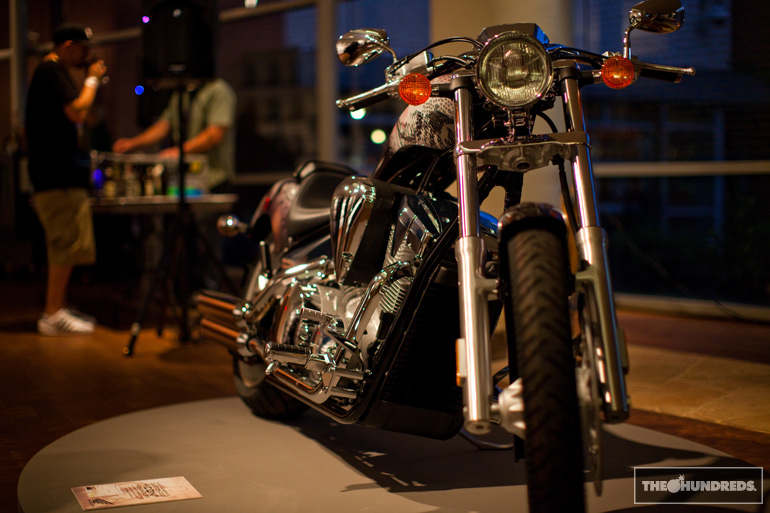 And let the show begin…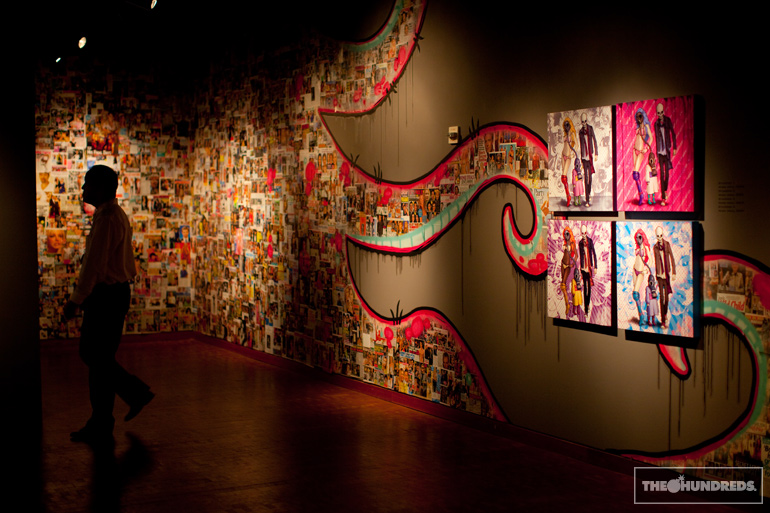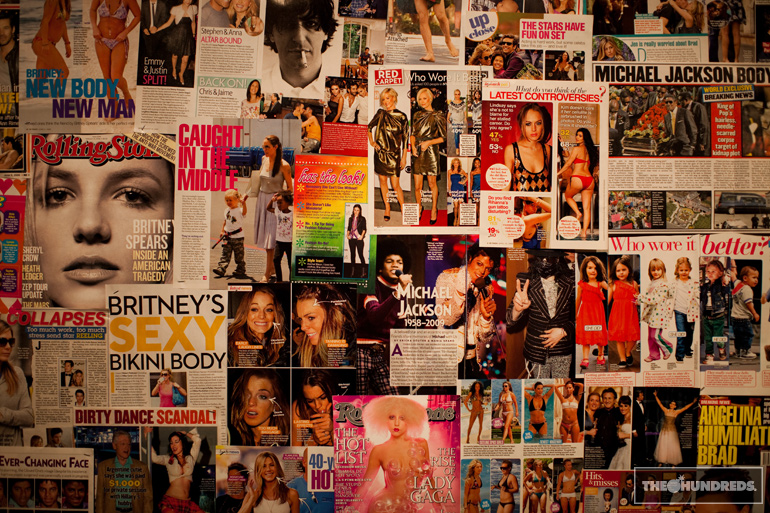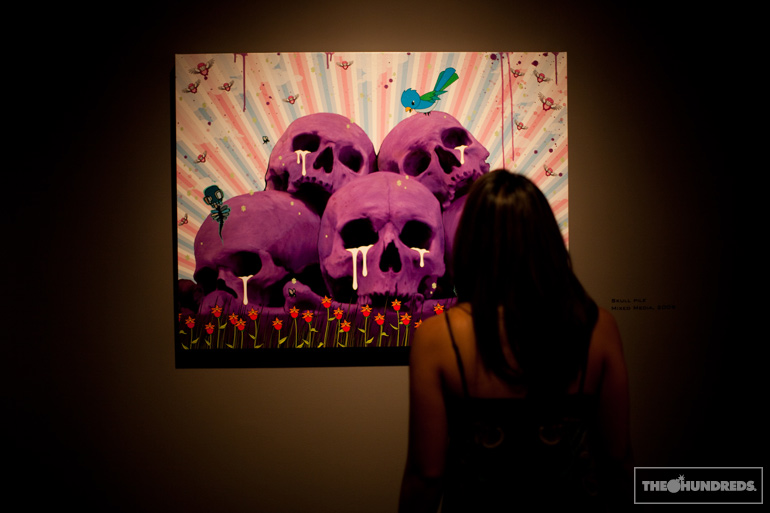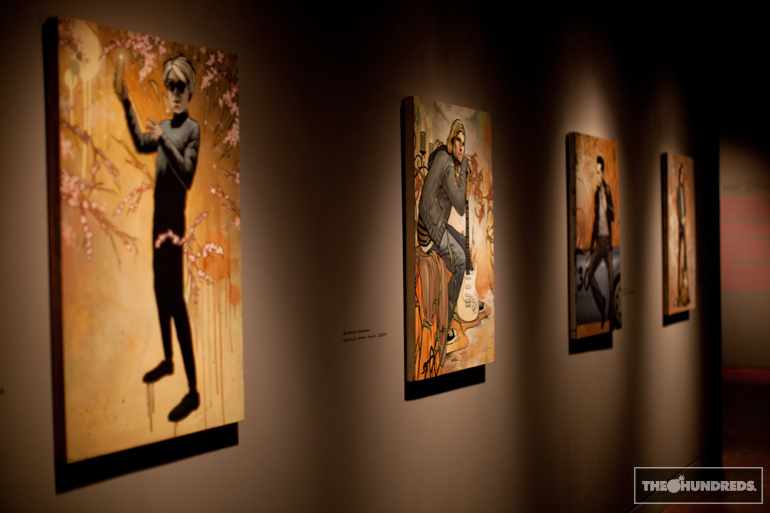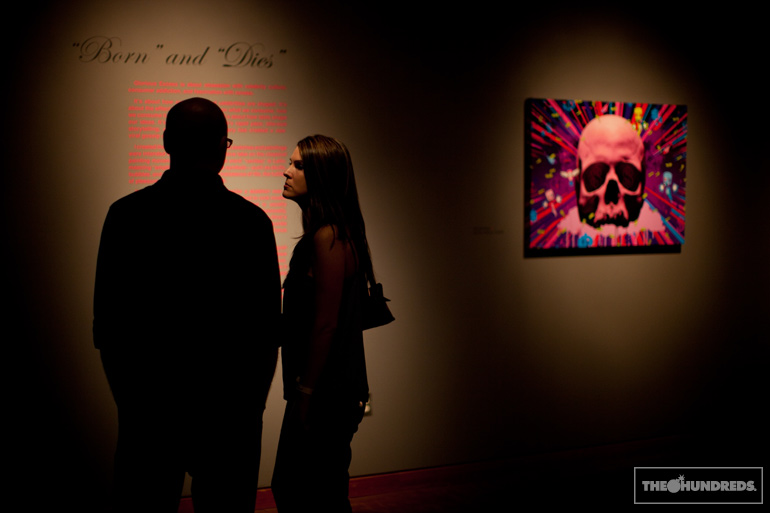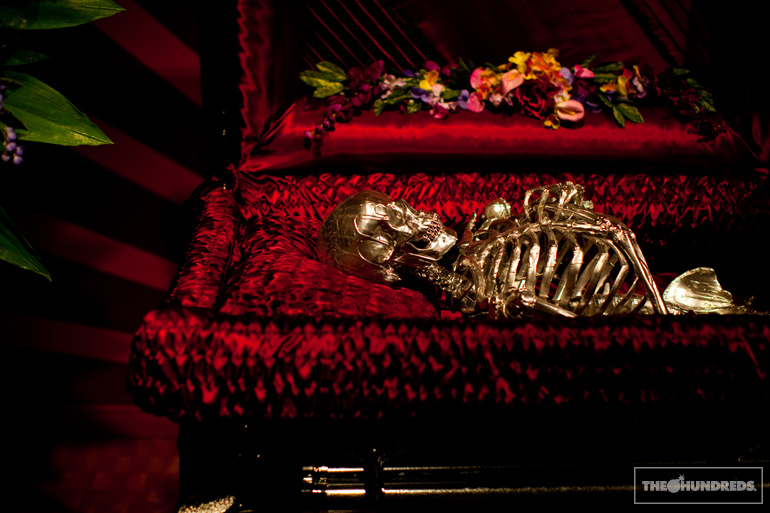 GLORIOUS EXCESS : DIES runs through October 4th. Check JANM's site for more information.
by bobbyhundreds