When we started The Hundreds, it was never an idea that was limited to just t-shirts and a website. So then we made denim. And shoes. Then stores. But our dreams went further than that. If you look back to some of my earliest interviews, I talk about us venturing into print one day and possibly even music. This week sees The Hundreds attaining both of those goals.
Alexander Spit is an artist we believe in. Most rap music today is so diluted, hackneyed, an echo of a greater generation, or perhaps just cheap mimicry. Hip-hop music is an evocative spirit, it's emotional and political, it should make you dance and piss you off. Alexander Spit's music does that. Rap should be engaging and relevant, inspired by the past but directed towards the future. Alexander Spit's music does that too.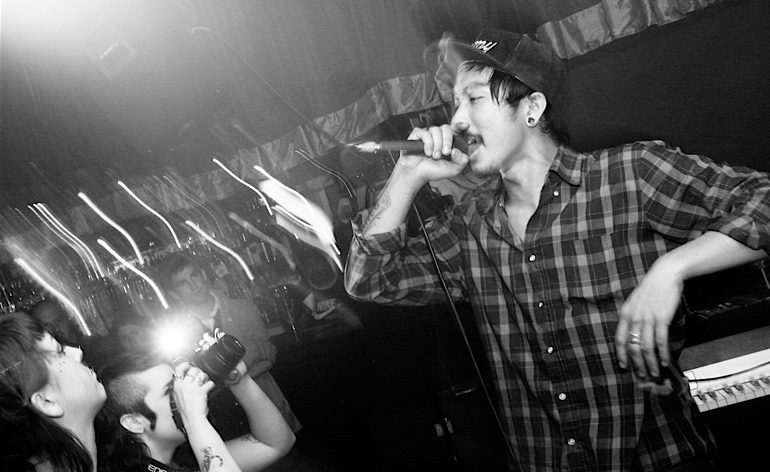 When Ben and I first discovered Alexander Spit, we didn't have to look beyond our front doorstep. He was one of the hired staff at The Hundreds San Francisco, and had already generated a decent buzz within his former rap group The Instant Messengers. So when we heard that he was branching out independently on a solo project, we wanted to help make that dream become a reality.
Alexander Spit's debut album, "OPEN 24 HOURS" is being released as a familiar jewel-case CD in independent music shops near you, including Amoeba SF, FTC, The Hundreds LA and The Hundreds SF this Tuesday, September 1st. The digital format hits iTunes, Amazon, and the Limewire store 1 week later on September 8th.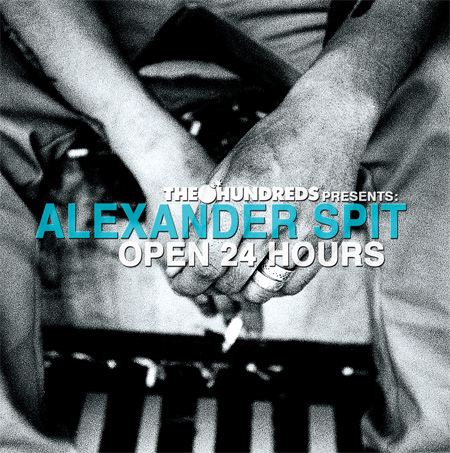 And if you haven't already, get your pre-sale tickets for Alexander Spit's album release party at Slim's in San Francisco, this Friday, September 4th. Come and watch history in the making.
Until then, you can watch the world premiere of "BEAT FOR THE STREET," the first single off Alexander Spit's "OPEN 24 HOURS," directed by Matt Hobbs.
photography courtesy of Alexander Spit
by bobbyhundreds