The Beast of the East meets the Best of the West.
Joey Badass — hot off the tails of Rock the Bells — stops by The Hundreds Homebase.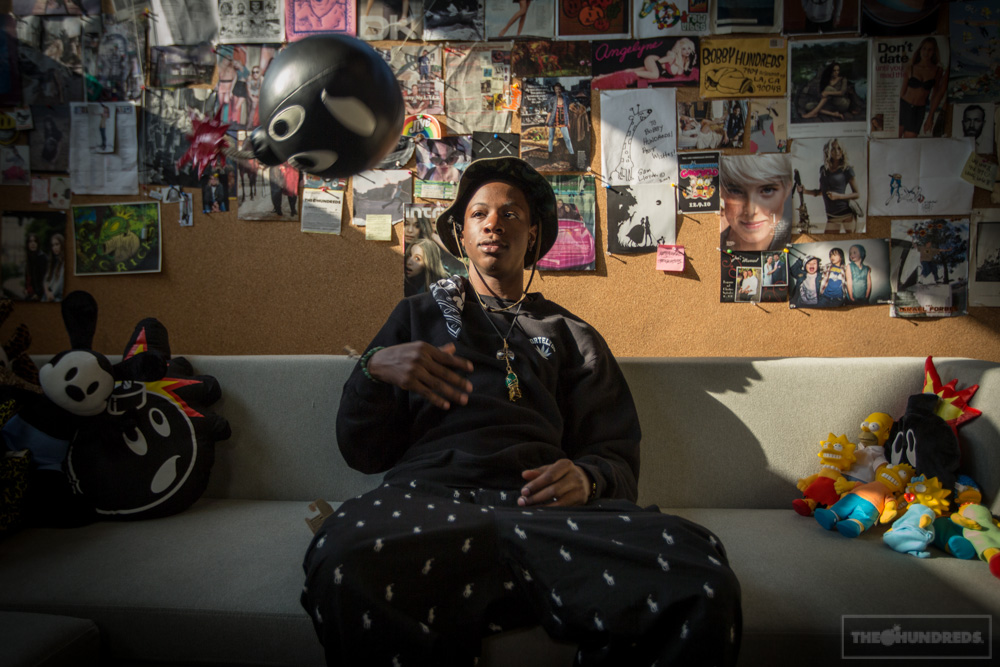 You know Ben and I've been an advocate of Joey's from the get, blindly supporting his music before our paths even crossed. What you maybe didn't know is the feeling's been mutual, as Joey and the Pro Era unit have been down with The Hundreds for years.  From dropping "Hundreds jeans" in songs to wearing the Charlie pullover in his upcoming music video.  Joey geeks on our rare Supermax collaboration bandana that was offered with our first issue of The Hundreds Magazine.  He takes my last one…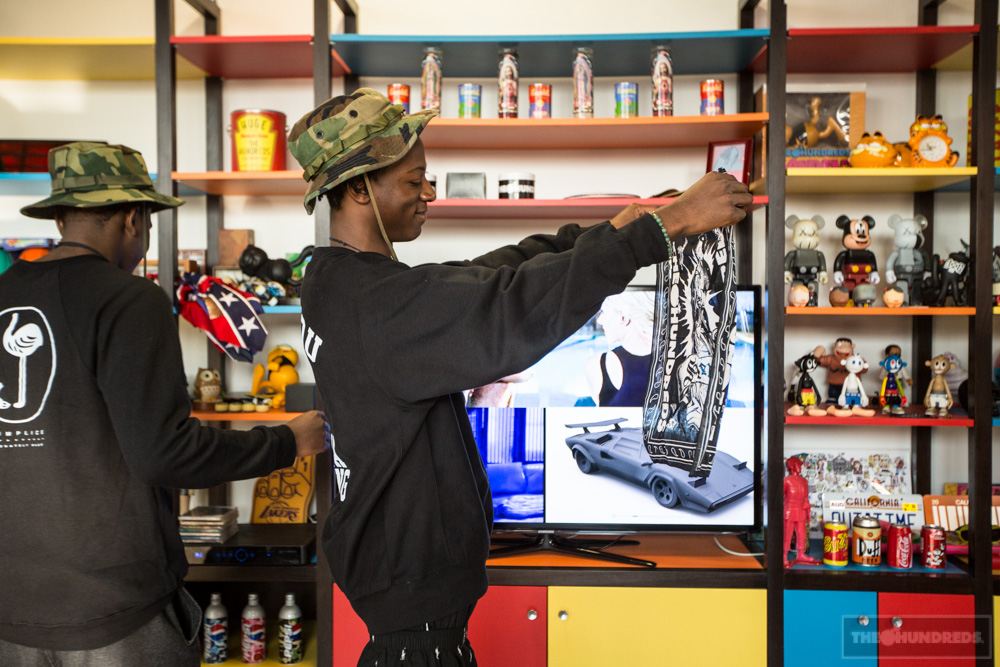 See no evil.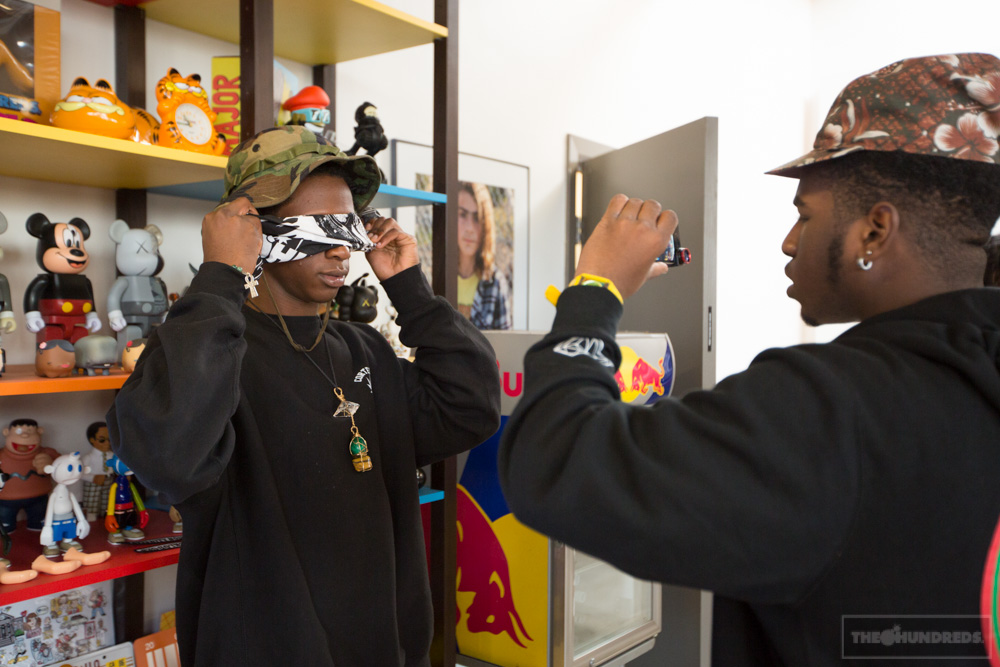 And then literally stumbles on my vintage Rebel XT, which is just sitting on the ground because I'm brainless.  This is the first digital SLR that captured the early years of The Hundreds' blog.  Holding a piece of history, Joey was like, "You gotta put this in a case!"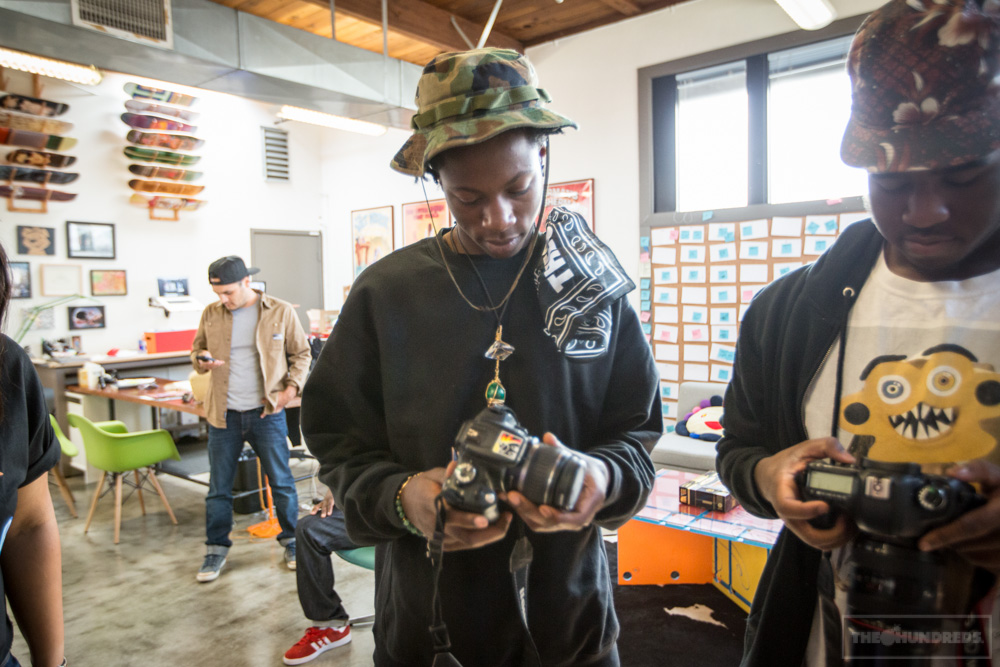 Strength in numbers. Also with Statik Selektah and and Kirk Knight..! PRO ERA.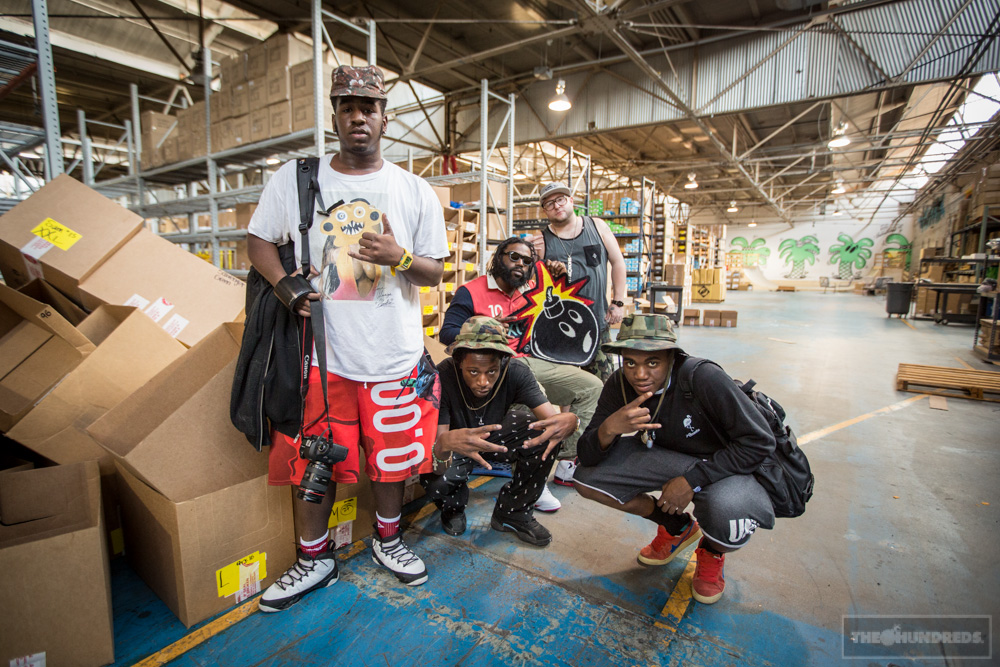 Boom bap.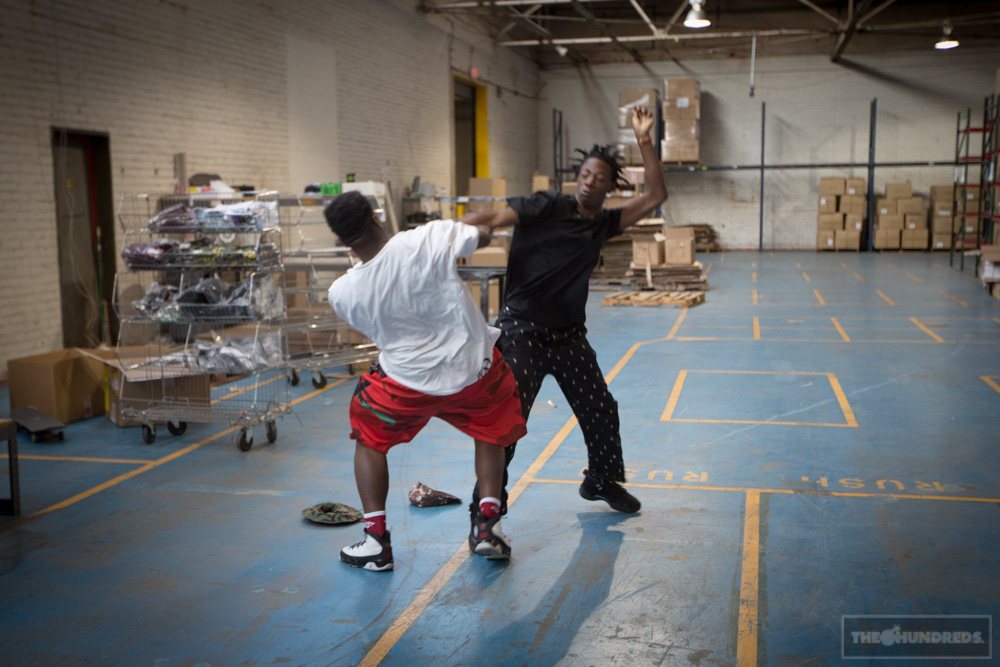 Not the last you've heard of The Hundreds and Joey…