Tonight, iconic street artist and designer Eric Haze opened his latest show, "NEW MATHEMATICS" at Known Gallery.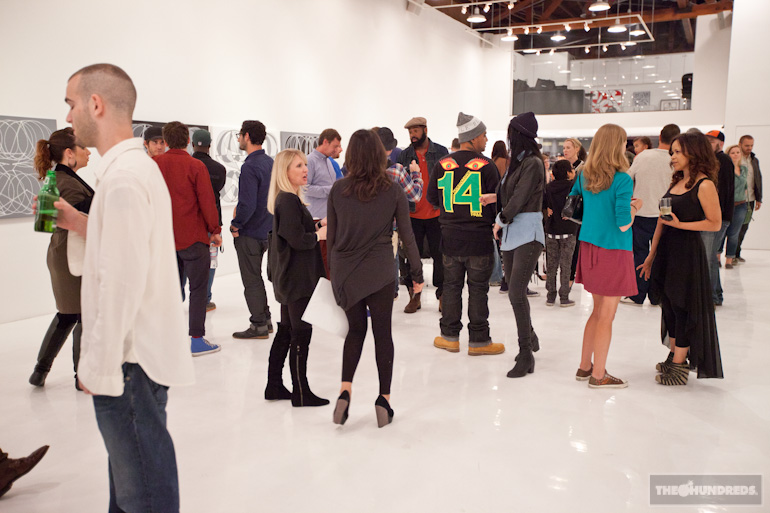 HAZE is known for his extensive graffiti repertoire and his later logo work for such legendary music brands as EPMD, LL Cool J, Tommy Boy, and MTV. My favorite HAZE work is his handwriting on the Beastie Boys' "Check Your Head" record.
He's also locking it up with the lovely Rosie Perez. I mean, come on, Eric's got the life.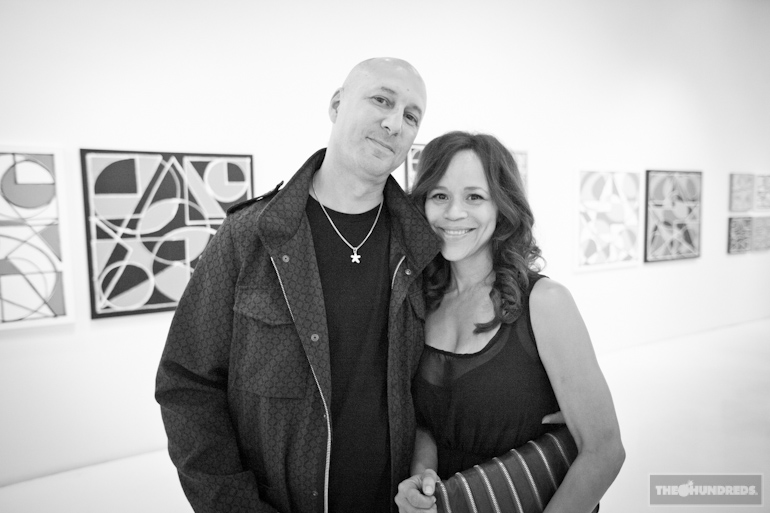 I believe he told me there are 35 new paintings in this show and it's a new direction for him. The familiar geometric shapes are layered on top of each other in these freehand, freestyled canvases. As he worked his way through them, they all started to make sense. If you look closely in some, his old tag "SE3" is hidden within the artwork. As the artist puts it, "the new math is based on the old math."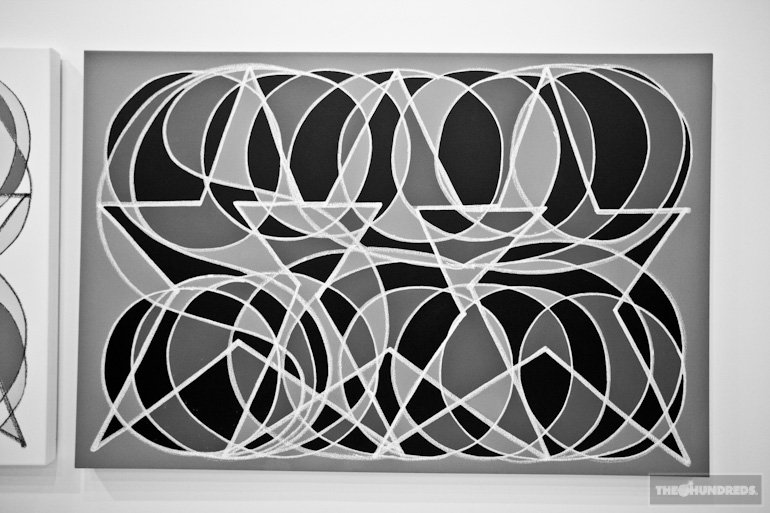 Lots of spectacular personalities in the room tonight. Woody Harrelson even showed up to support HAZE, but I missed the flick.
I did get the king though. SABERAWR.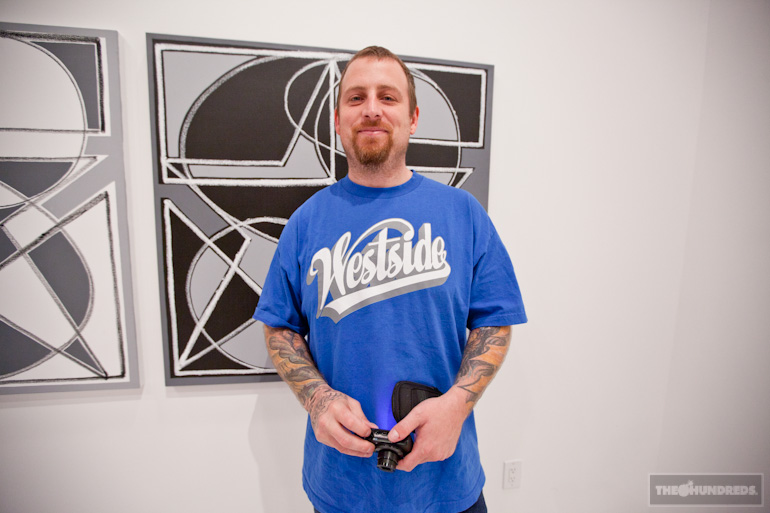 Carlos (Hall of Fame) always has his ear to the street (Fairfax).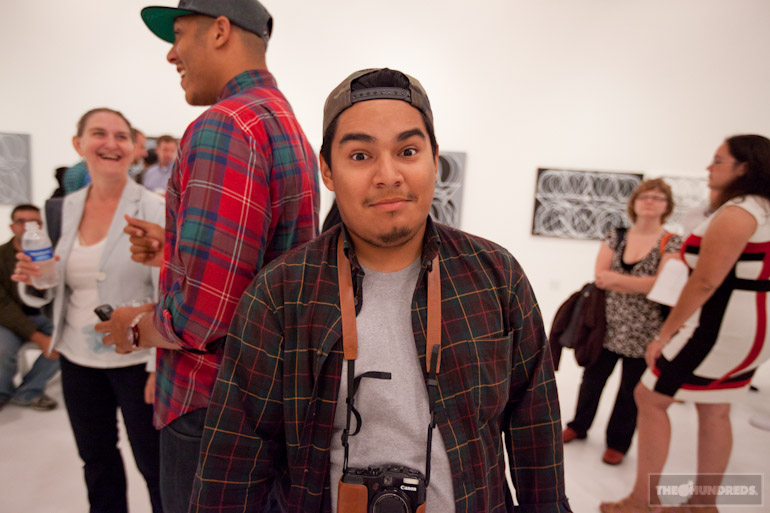 Dennis Calvero of Crooks & Castles and the greatest design he's ever created.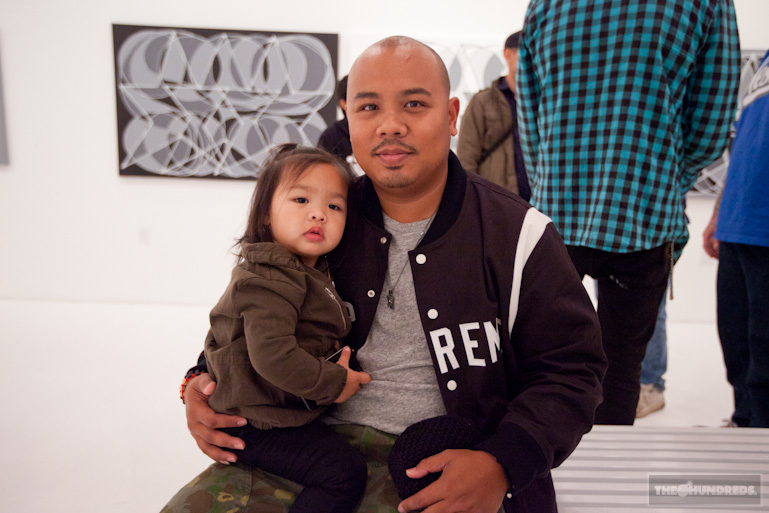 TK, Steve Malbon (Frank 151), and Luciano.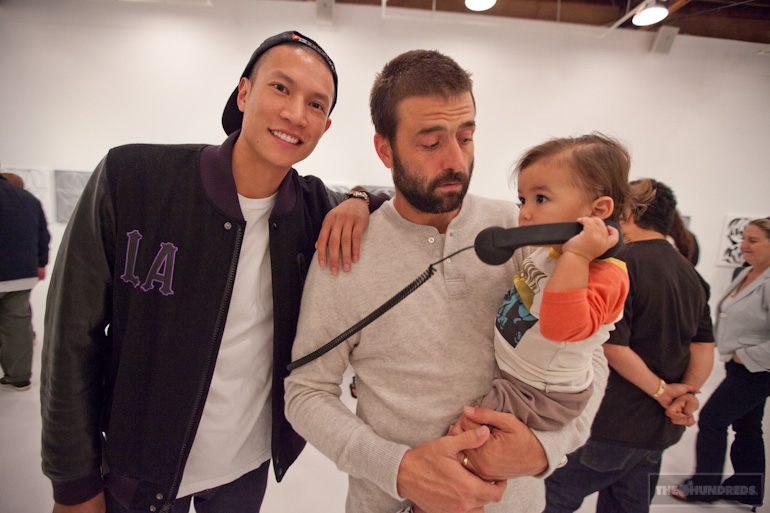 Babies are the best collabos.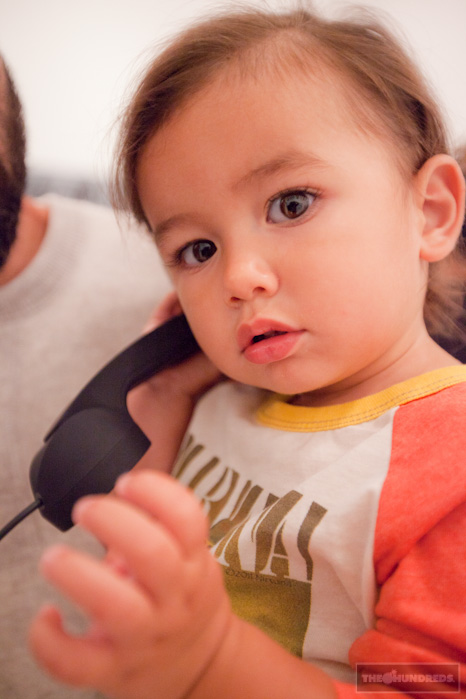 Anyways, take a look around the room and see if there's anything you like. The show stays up through the 8th of October.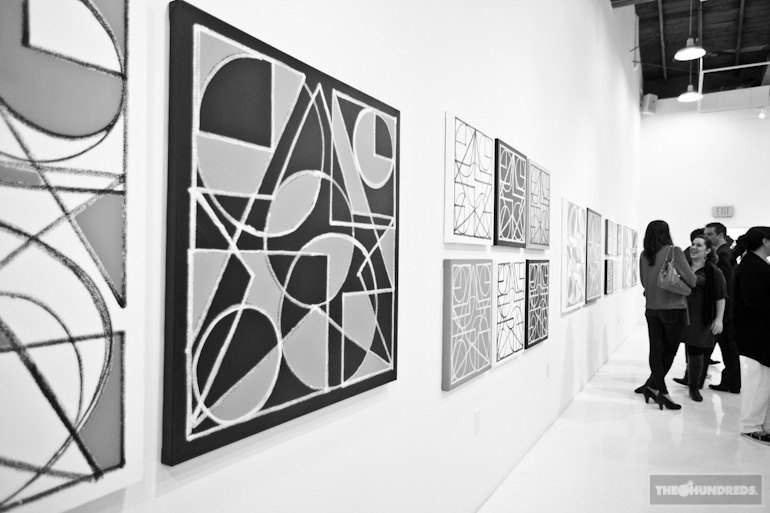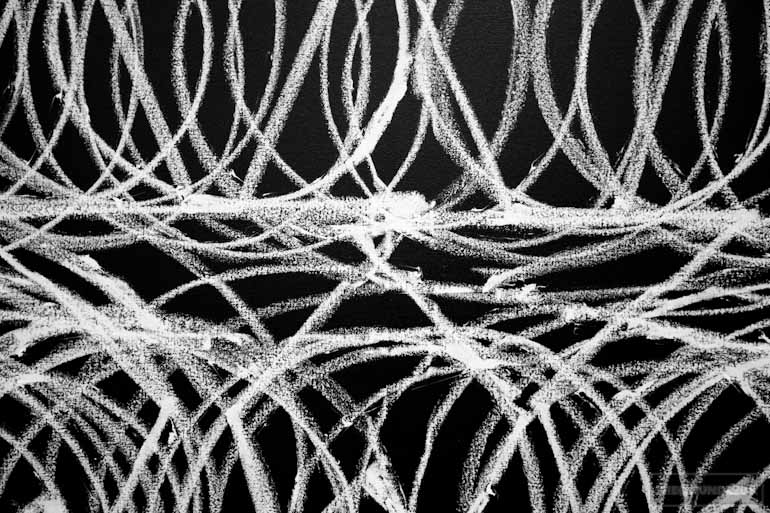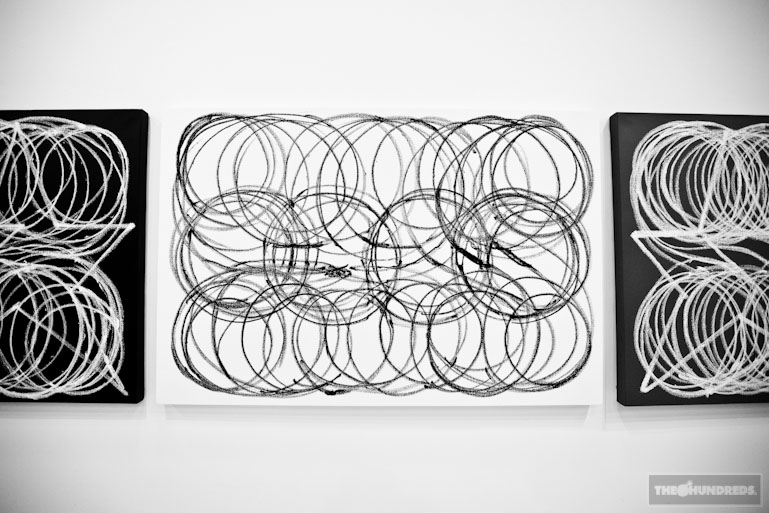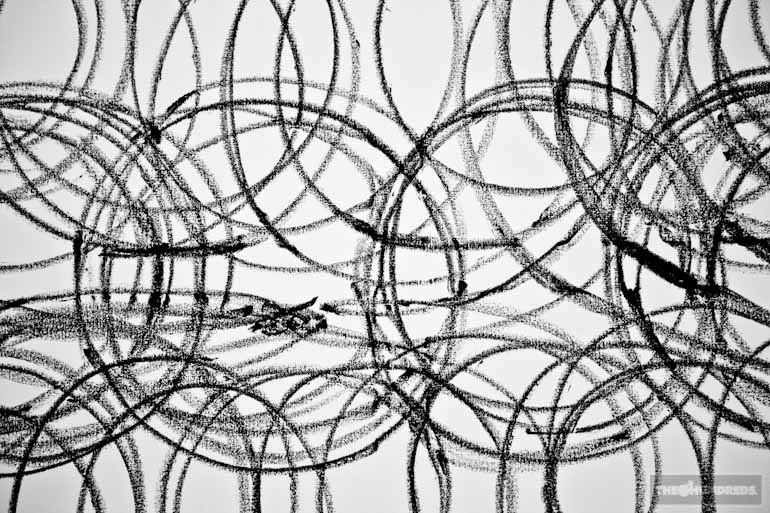 And don't forget, Greg Lamarche's "I Can See for Miles" is up in the backroom as well.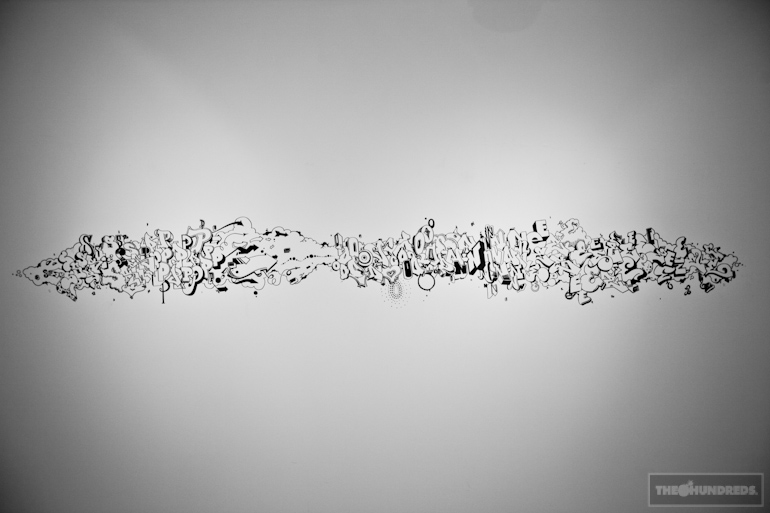 by bobbyhundreds