My friends Chris and Yong from Seoul Sausage made us an offer we couldn't refuse. How about they come downtown to The Hundreds HQ and grill their famous Korean-BBQ sausages for the staff, and all we would have to do is enjoy it and love it and smell like Korean BBQ for the rest of the day?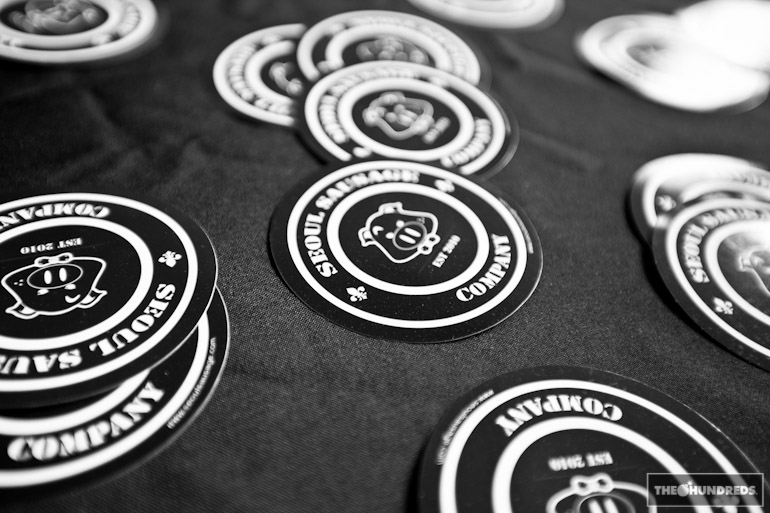 Chris (on the right) witnessed all the Korean-style taco trucks trending in Los Angeles and came up with the brilliant idea to make sausages with Korean BBQ meat. He'd never made a sausage before but invested in the machinery and figured it all out himself. The guys don't even have a truck or a physical shop presence anywhere. So far, they make appearances at festivals and events but they're already at the top of Yelp with 5 stars.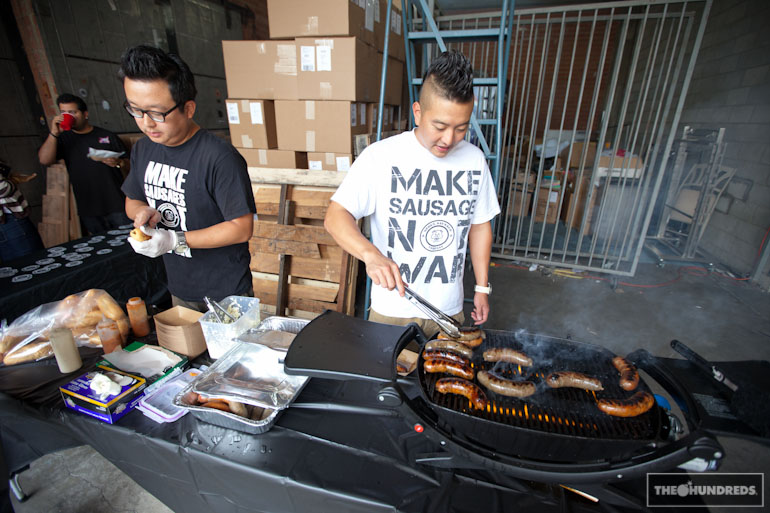 Their story: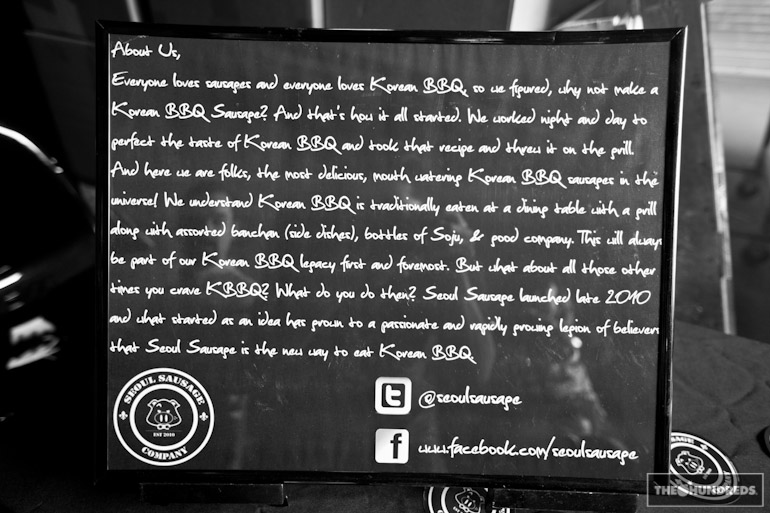 Their product: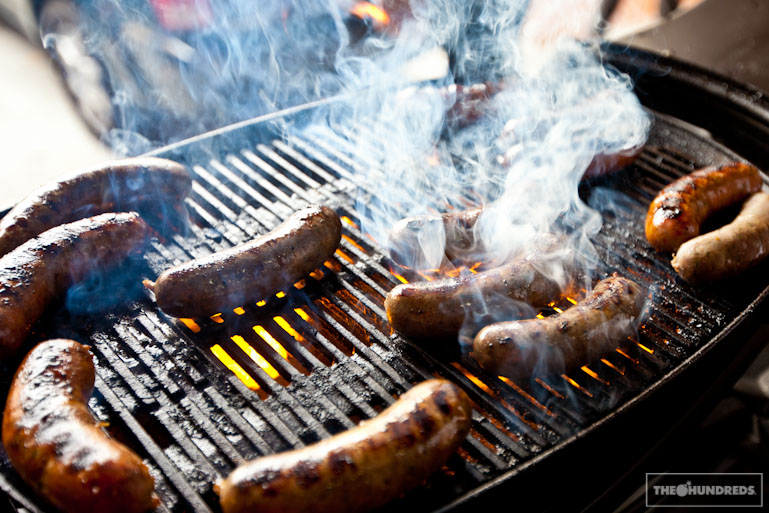 Their offerings: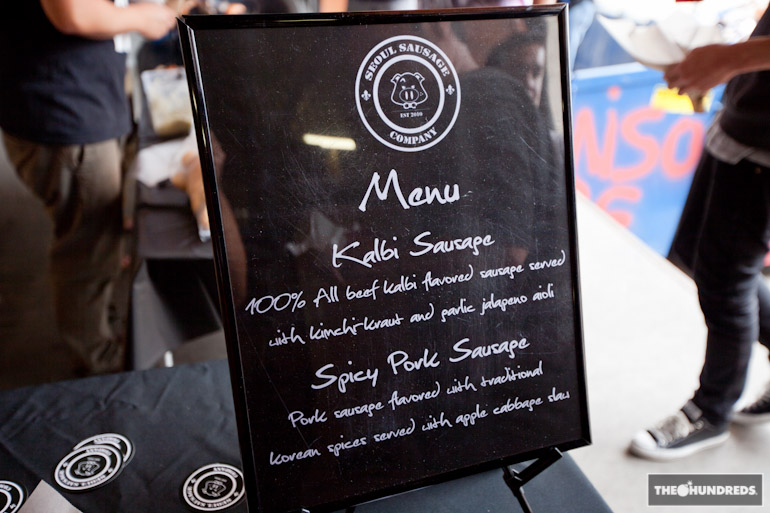 This kimchi kraut is cray. So that's the idea here, to not only use Korean BBQ meat, but all the trimmings and stylings as well. It's about incorporating the entire Korean BBQ experience. For example, the Korean BBQ restaurants will traditionally serve some jalapenos and garlic with the meat as a garnish. What these guys decided to do was blend 'em together in an aioli spread to accompany the sausages.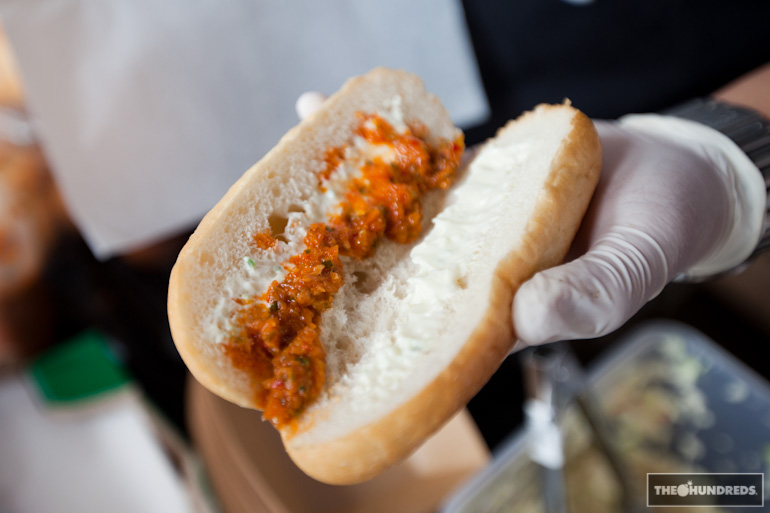 First bite. Delicious.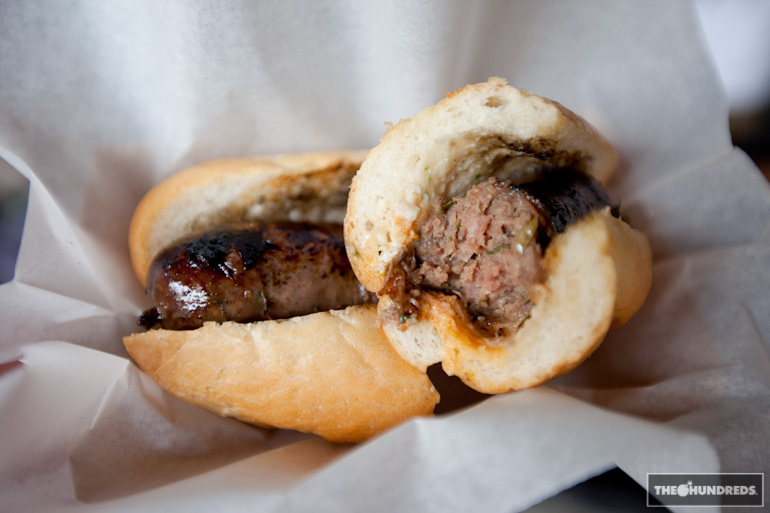 Anyways, there's only so much I can say about Seoul Sausage to get you to understand how tasty these weeners were. Speaking of which, Chris says his t-shirts are a big hit in West Hollywood.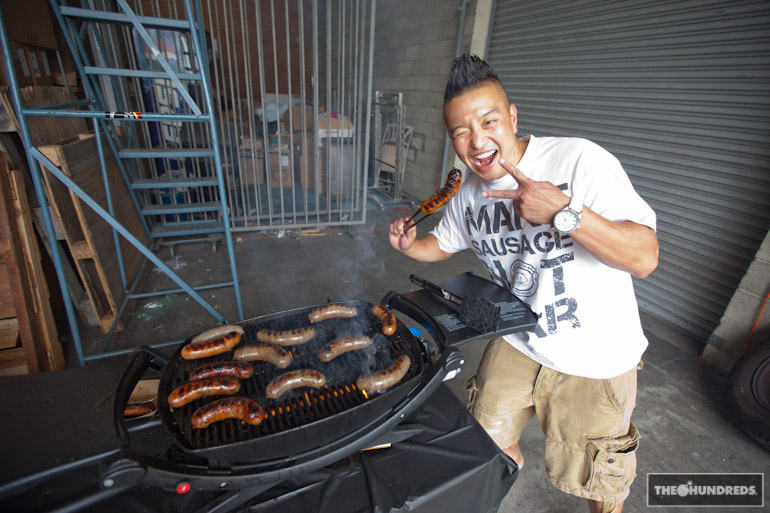 by bobbyhundreds