It's as if MOCA's Art in the Streets never capped, but instead sprayed across the entire city of Los Angeles. Last weekend, KAWS opened at Honor Fraser, along with Jose Parla at OHWOW Gallery. Futura, Lee Quinones, and Fab 5 Freddy are jointly showing at Subliminal Projects this weekend, Neckface opens Sunday at New Image, and HAZE is at Known Gallery. I'm sure there are more, but that should be enough to tell you not only how impactful street art is right now, but the L.A. art community itself.
Pieter Parra opened his exhibition at HVW8 tonight and we were the first ones there to document the setup.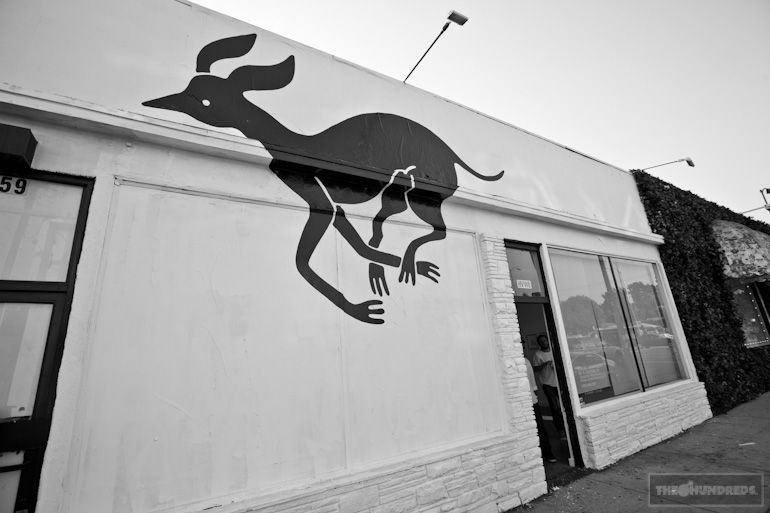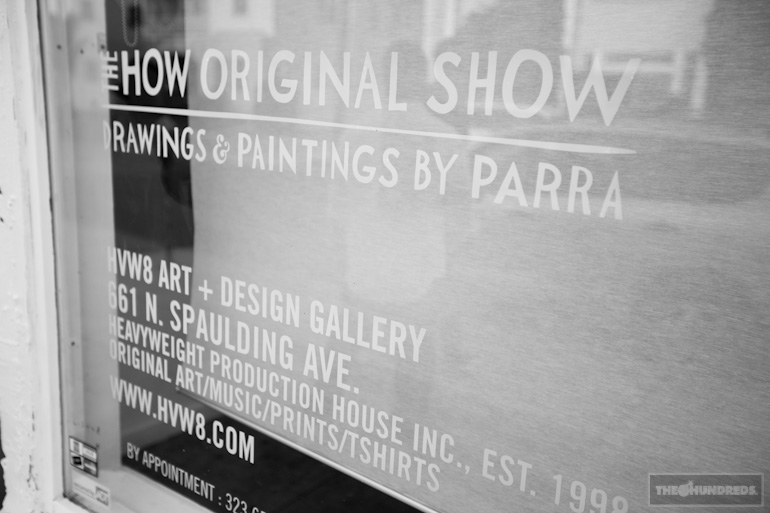 The Dutch artist moves into some collaborative watercolor pieces with his girlfriend. The trademark pop sensibilities and characters are still evident, but you can really see the artist coming into his own with this show.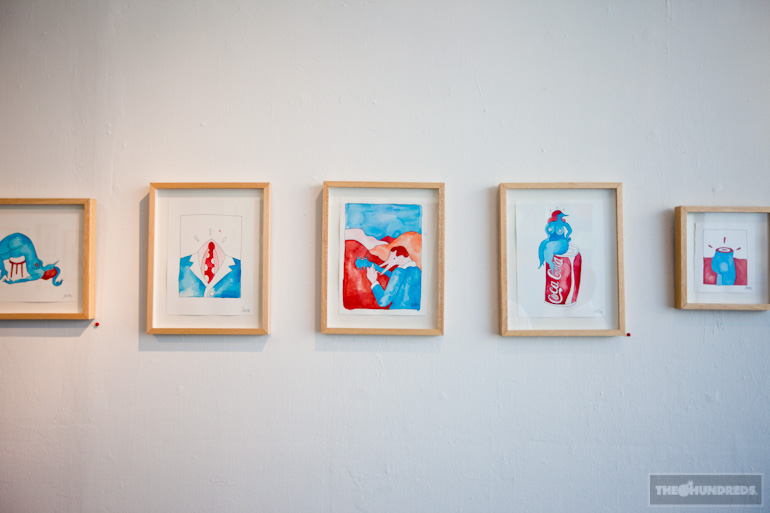 Parra's stopped doing all the commercial and collaborative work over the years, focusing instead on his own art and specialty. He's much happier for it and it shows in his artwork.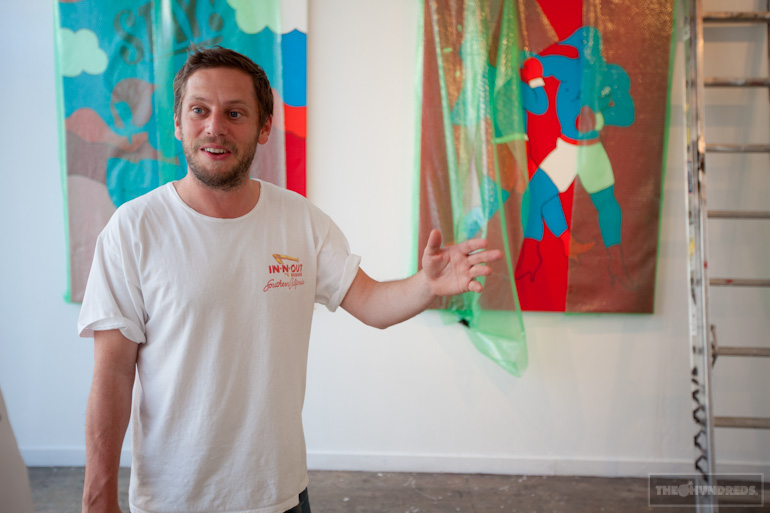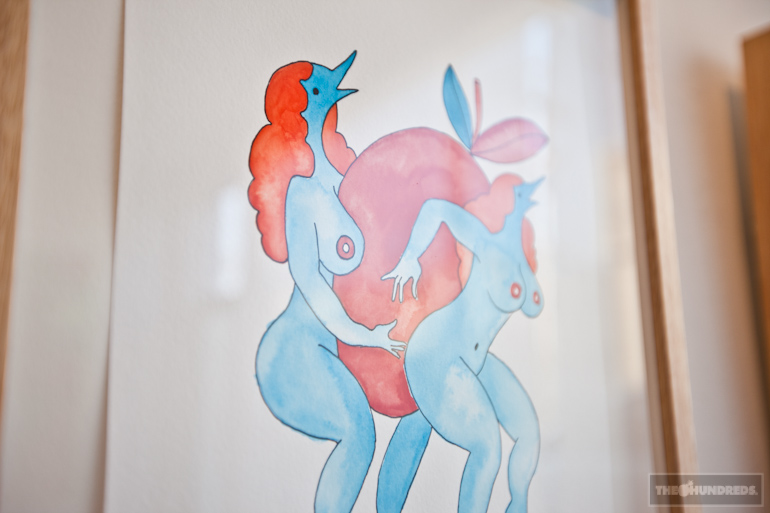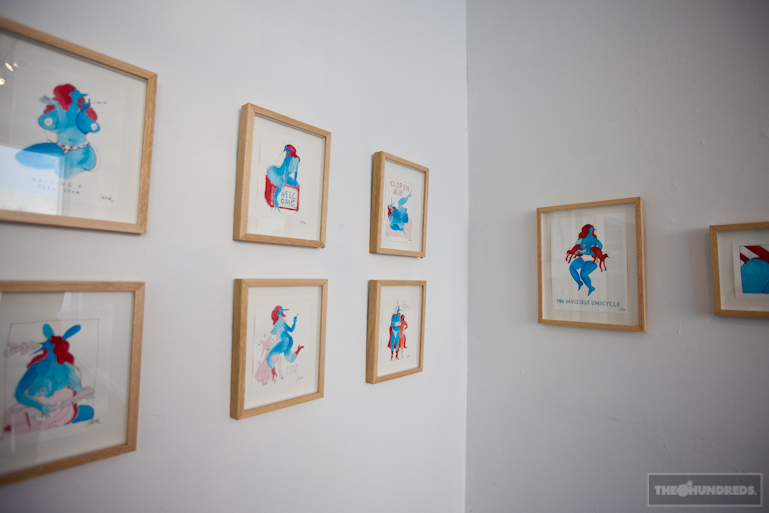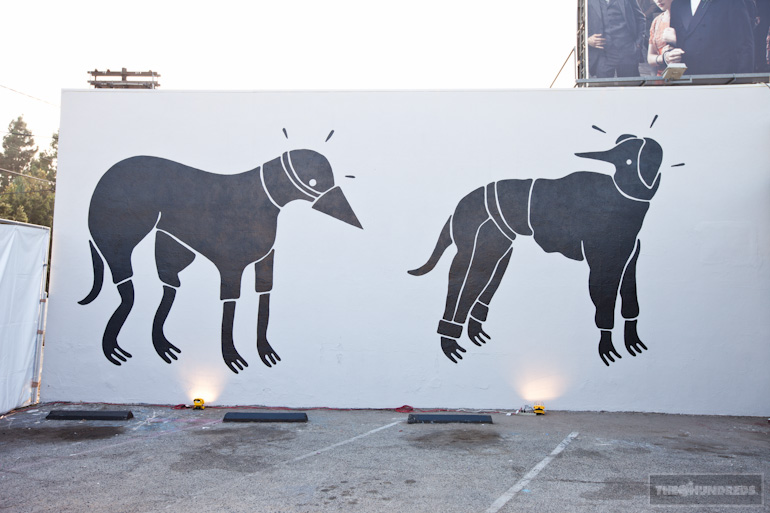 Tyler runs HVW8.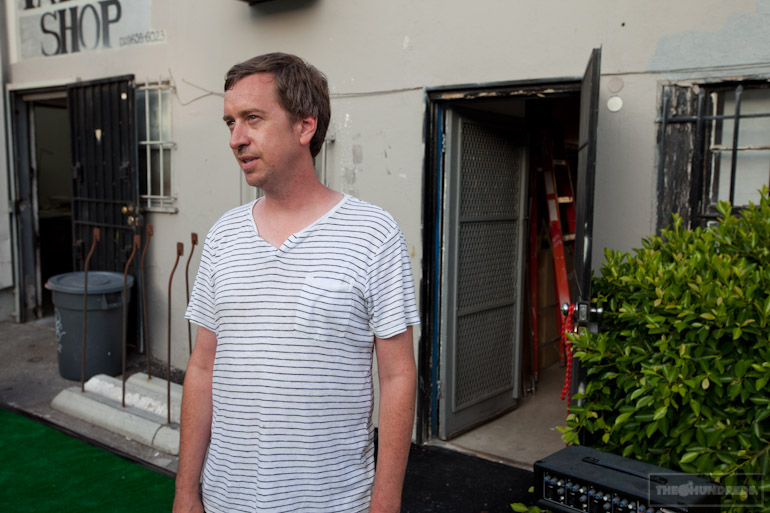 Can you believe he found this deranged beast abandoned outside a bar? Tyler named the puppy Quentin because Quentin Tarantino just happened to be inside.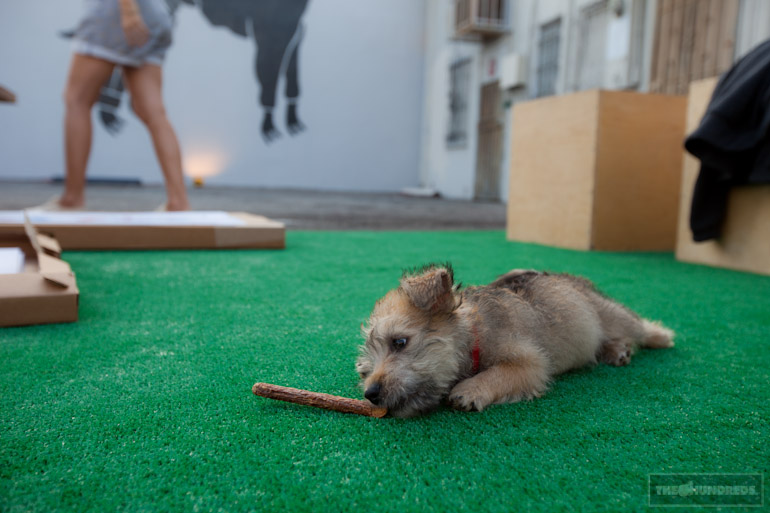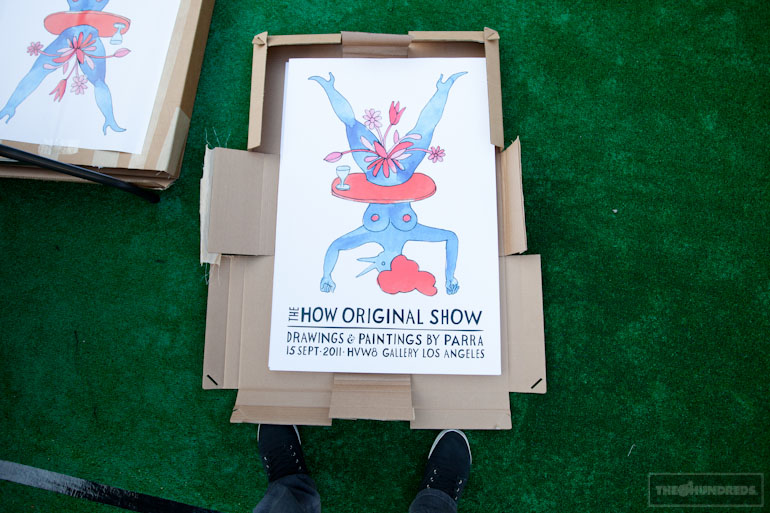 We have such a storied relationship with Parra; he used to come out and hang with us 5 or 6 years ago when our office was still on Rosewood. It's great to see him keeping it up.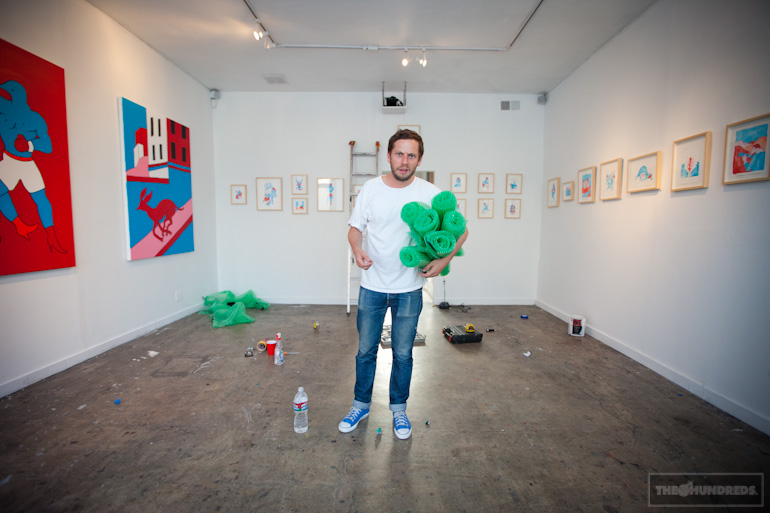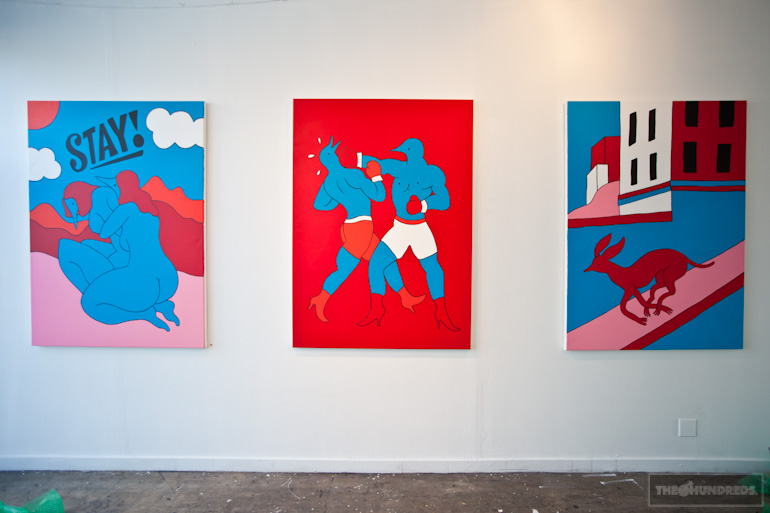 Just down the road, HAZE's show opens at Known Gallery on Fairfax this weekend.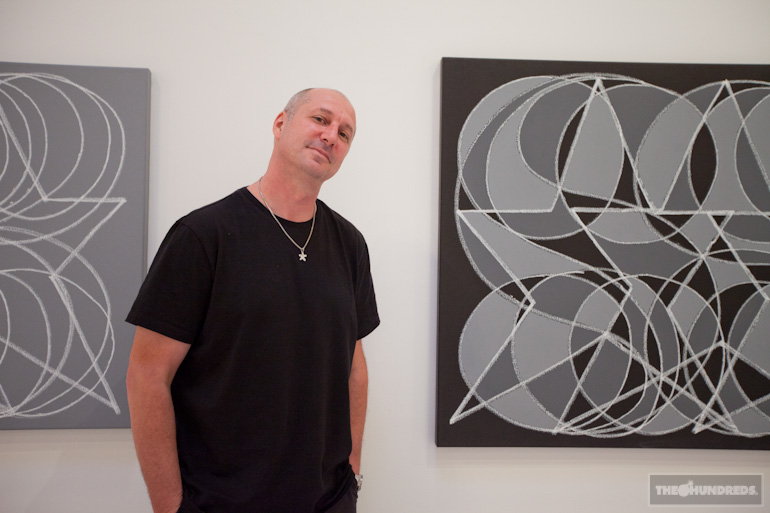 The back room is dedicated to the work of Greg Lamarche aka SPONE. I've always loved his letters, especially those immortalized on the Mass Appeal cover.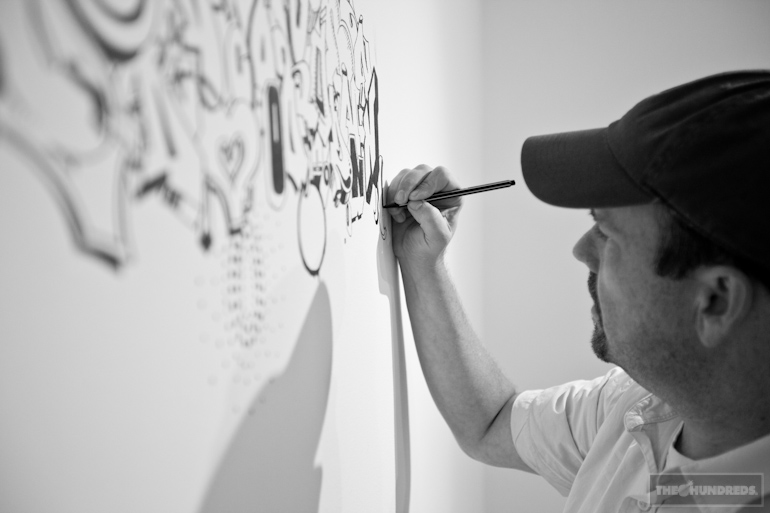 Anyways, I'll be back tomorrow with a more thorough update on HAZE's "New Mathematics" show and Greg Lamarche's "I Can See for Miles." Until then, support your local artist.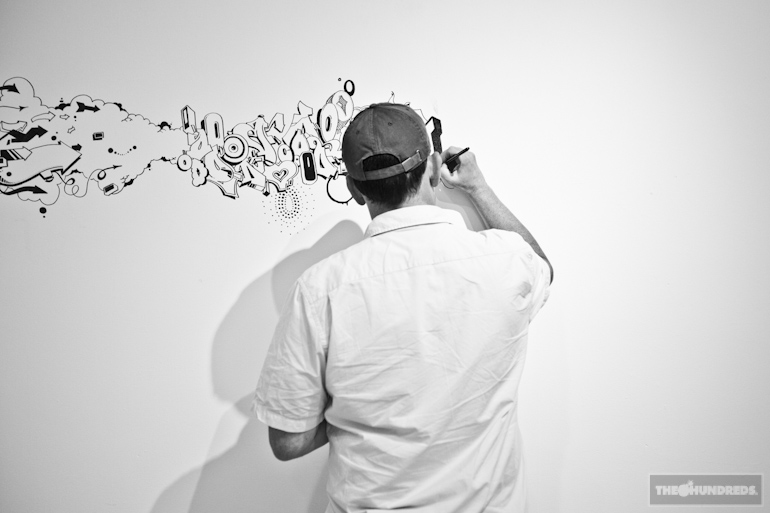 by bobbyhundreds