A week ago I was at the beach on a balmy 80 degree day, and now it's raining again in Los Angeles with no end in sight. Then again, Arkansas had 23 earthquakes this week, so I guess things could be worse.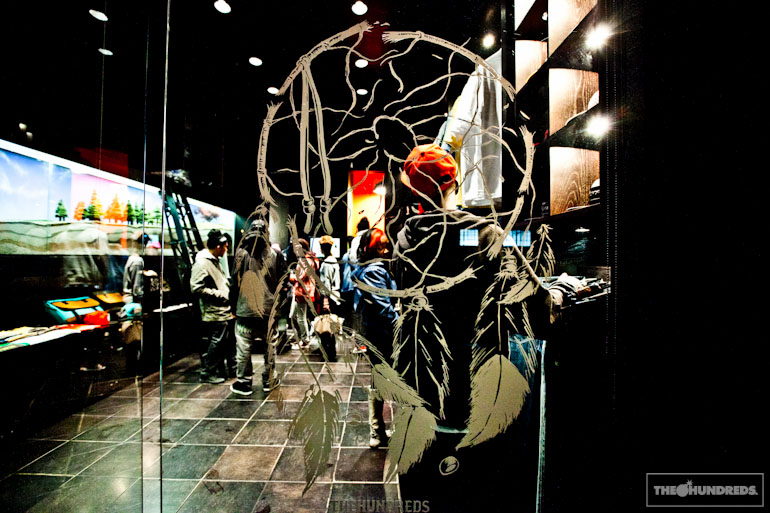 The Hundreds Los Angeles: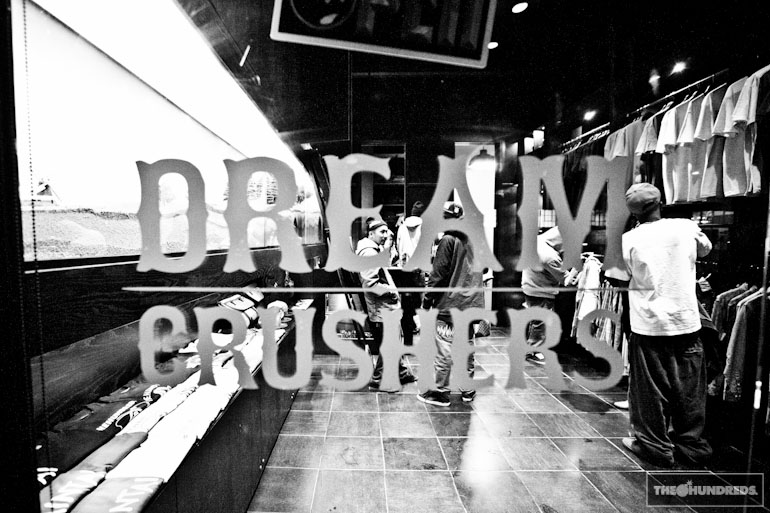 The Spring 2011 collection is up and running. I really like our new messenger bags with the suede panels, as well as the Paparazzi 2 Backpack.. I'll be giving a bit of a review on that bag later.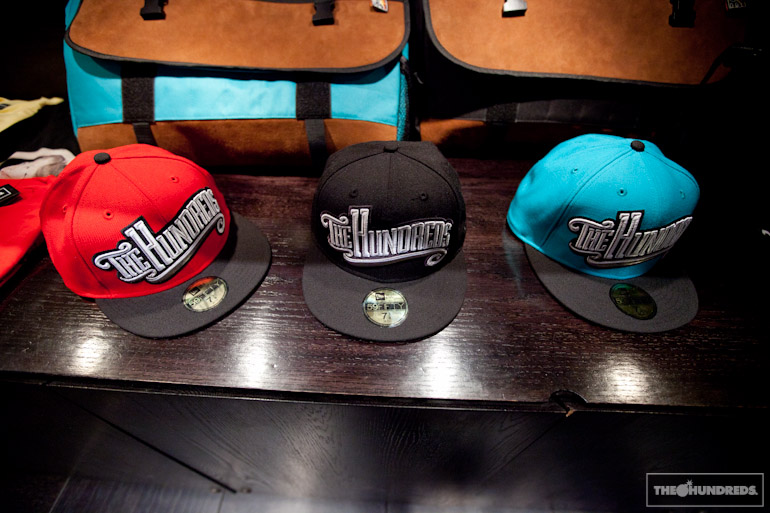 Honk honk. What is this psychedelic space shuttle that pulled up in front? It's the Colt 45 bus, they're promoting their new Blast beer — flavored malt beverages. Hands off, kids!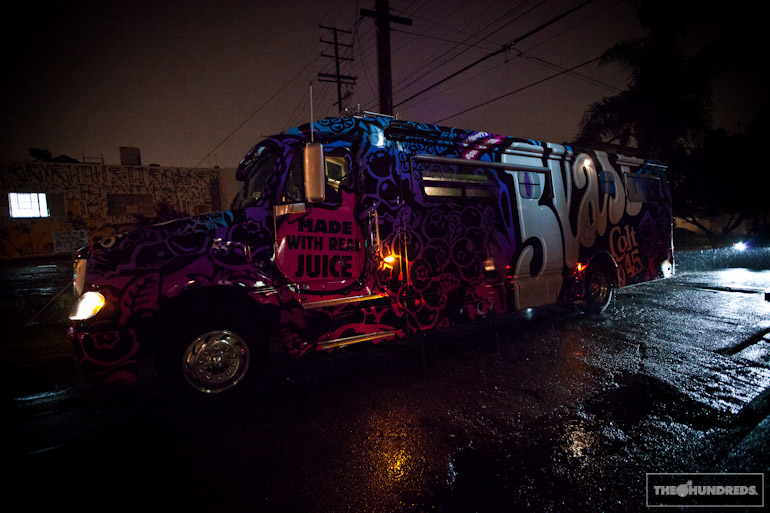 There's Willie T again!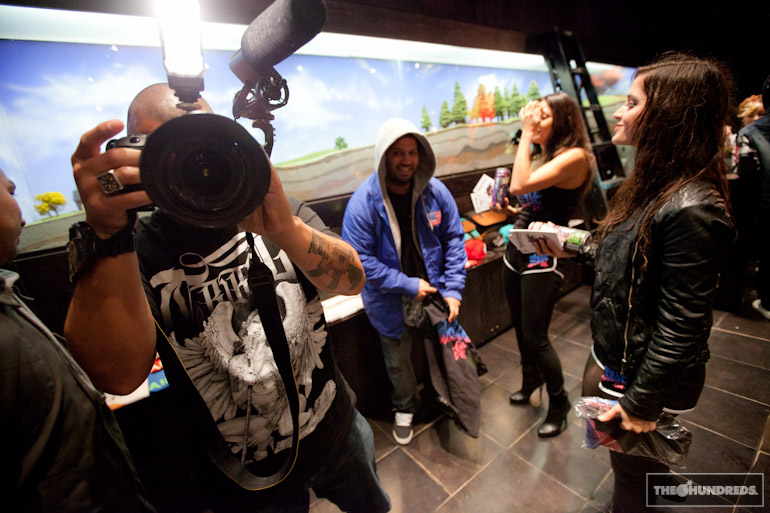 This is the most amount of girls that have been in The Hundreds LA at one time, ever.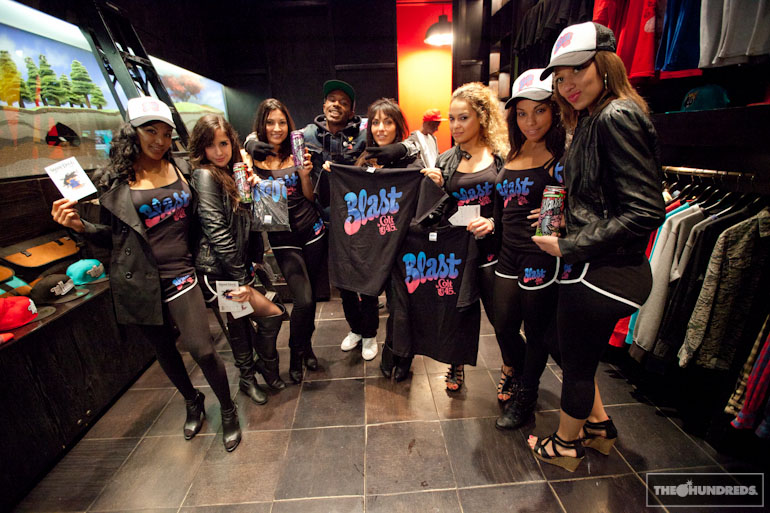 Flashbacks to the last scene of Dumb and Dumber.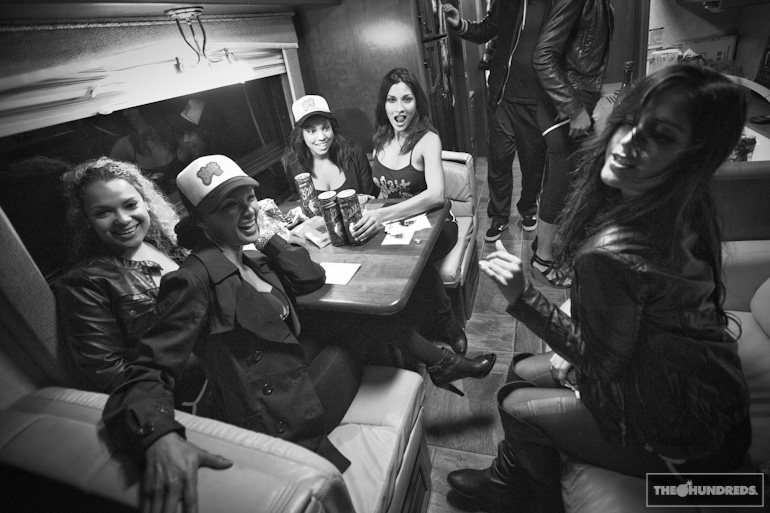 Jay Ughh and that purple drank. Check out his newest video for CBG.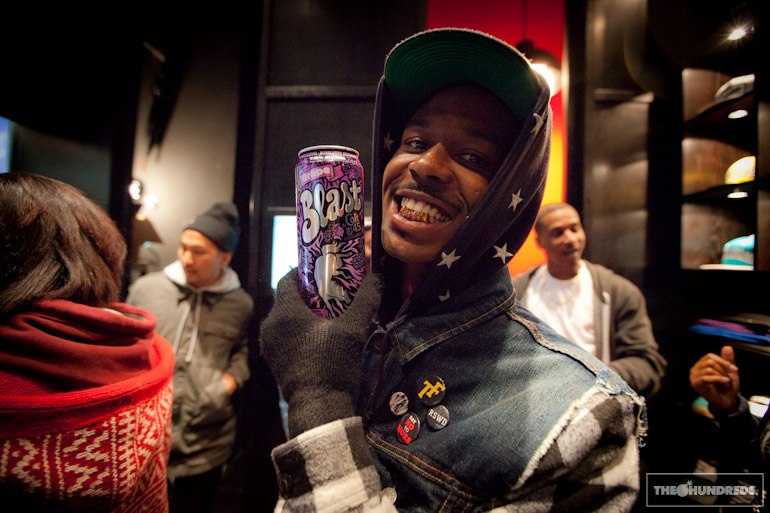 Speaking of rap, KREAYSHAWN and VNASTY: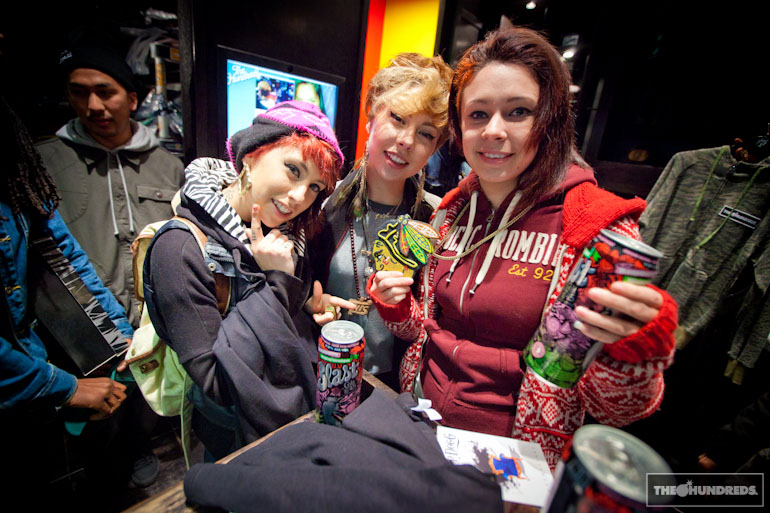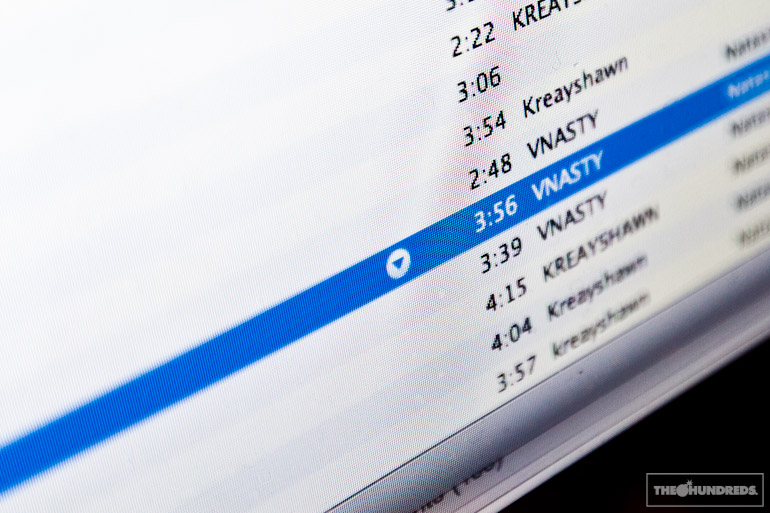 And finally, down the block to Hall of Fame…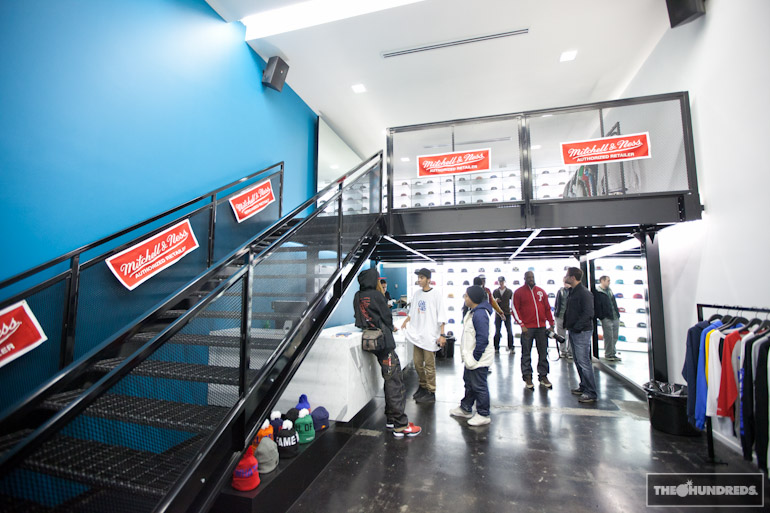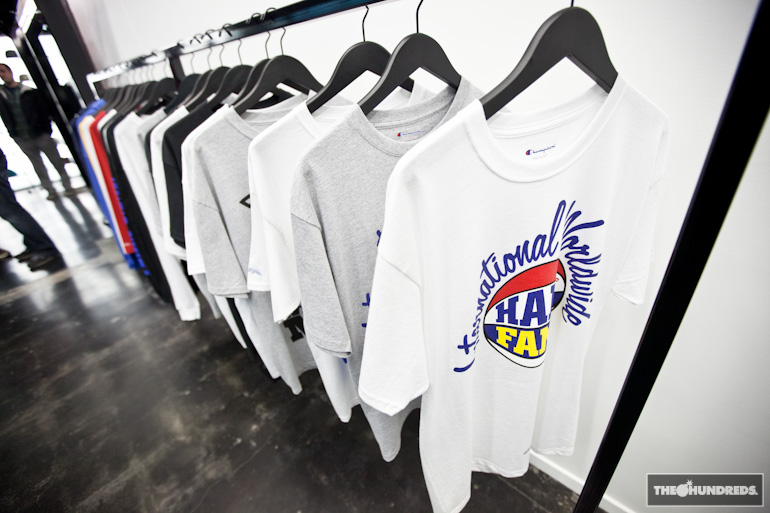 …where Gilbere Forte was about to lay into a live performance.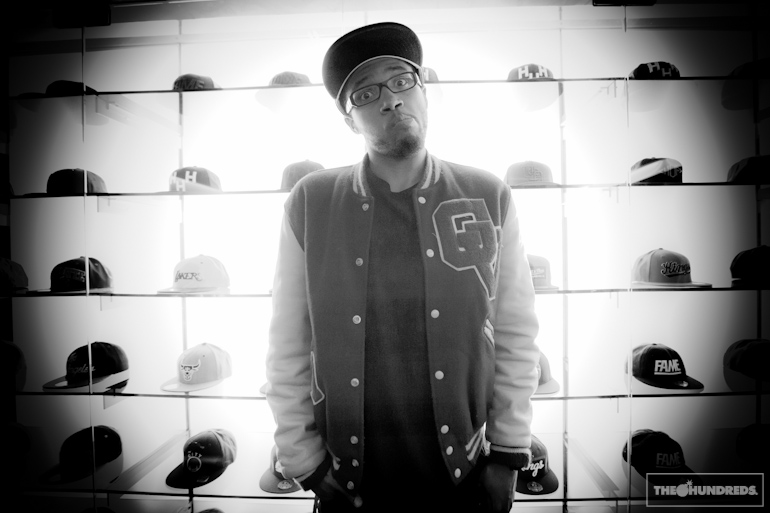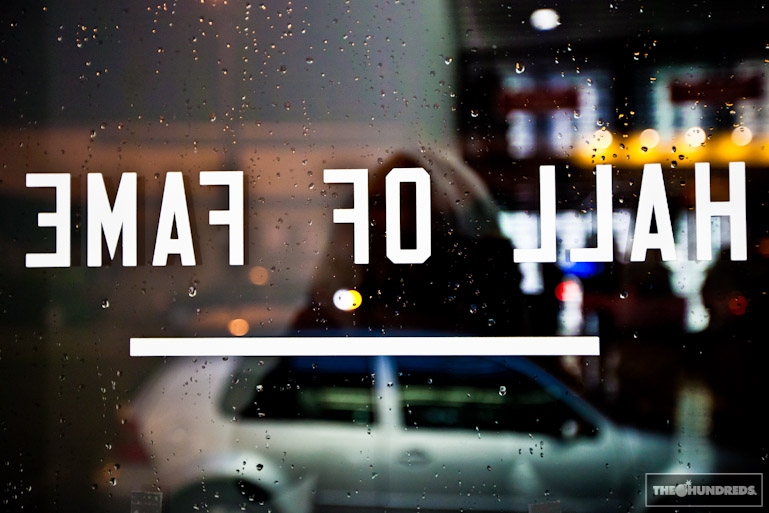 by bobbyhundreds