It's a strange thing – because I've always felt this connection to Chicago, the same way I feel about Vancouver and New York and pancakes and Jennifer Connelly. But I'd never been there. I didn't even know which state Chicago was in for the first part of my life, I just knew it must be special considering they're famous for pizza and hot dogs and the best movies were based there like High Fidelity, The Fugitive, Ferris Bueller, and Home Alone.  And a little known Jason Lee film that for some reason I've watched 38 times called Kissing A Fool.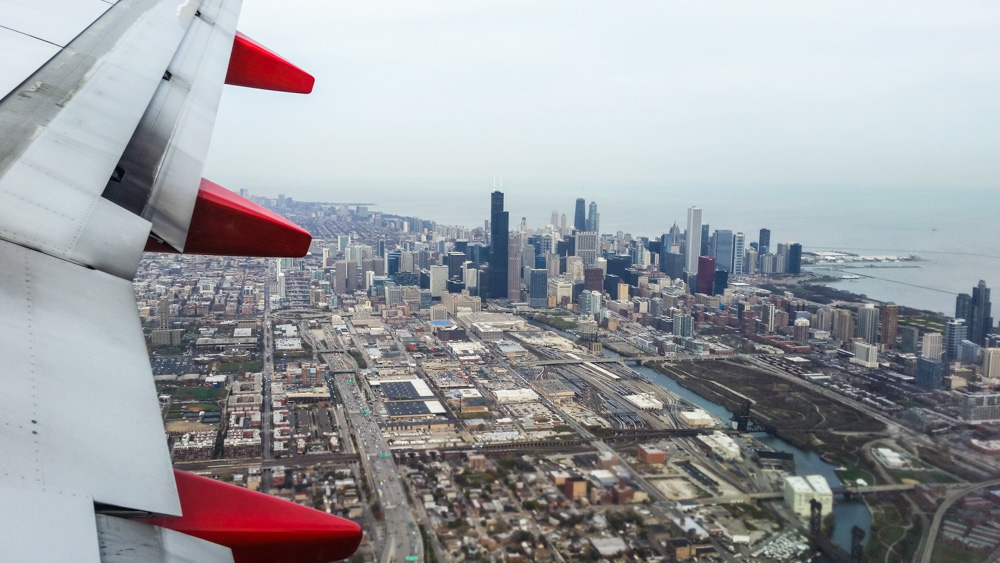 But my deepest, most visceral obsession with Chicago was rooted in the city's sports teams: Da Bears, the Blackhawks, of course the Bulls in the '80s… at the heart of it all, though, were the Cubbies.  Ryne Sandberg, Mark Grace, Chris Sabo, Andre Dawson – I'll even take it back to Ernie Banks.  My love was requited when Back to the Future II foreshadowed the Cubs knocking out a yet-to-be Miami team for the 2015 World Series.
So first stop in Chicago?  Wrigley Field, Home of the Chicago Cubs.  And site of the Perfect Strangers opening.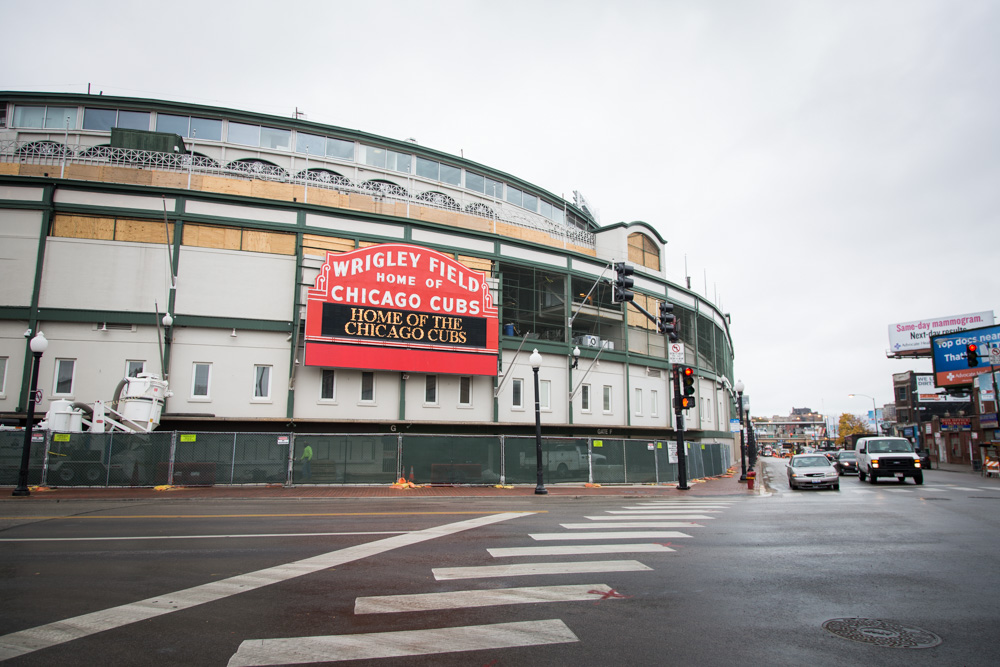 All the construction going in and around the stadium didn't stop us from snooping around.  Van Styles (on the left) started the day off bright and early as we worked our way towards our Chicago Street Meet later in the afternoon.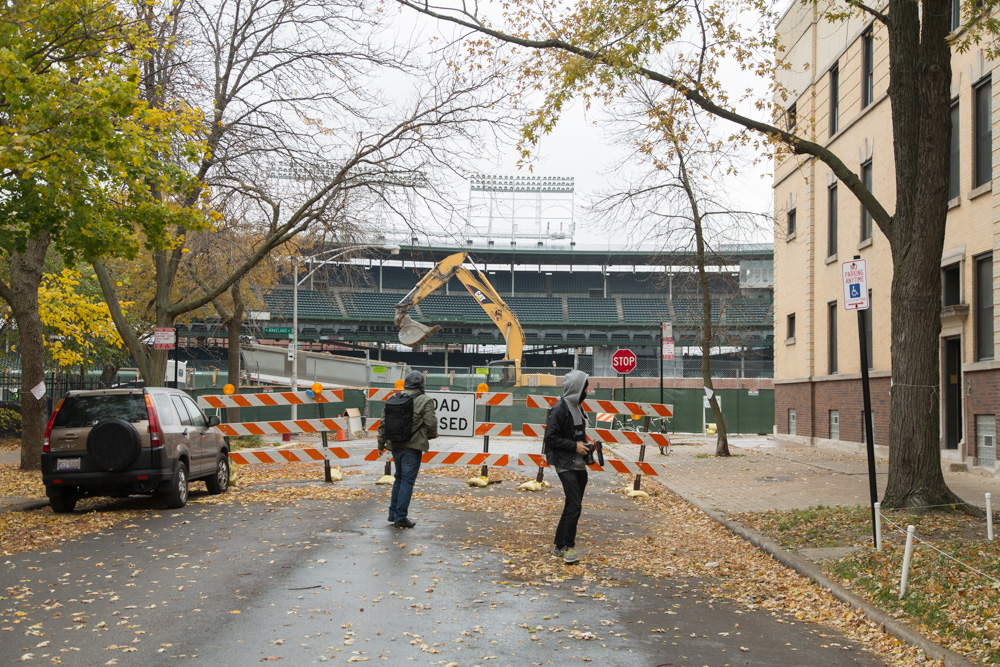 Just as important as visiting Wrigley Field was shopping the official Chicago Cubs store.  This classic New Era was my first fitted cap when I was a kid.  Then my head kept growing into this Korean watermelon so I gave up on baseball caps, but a man can dream.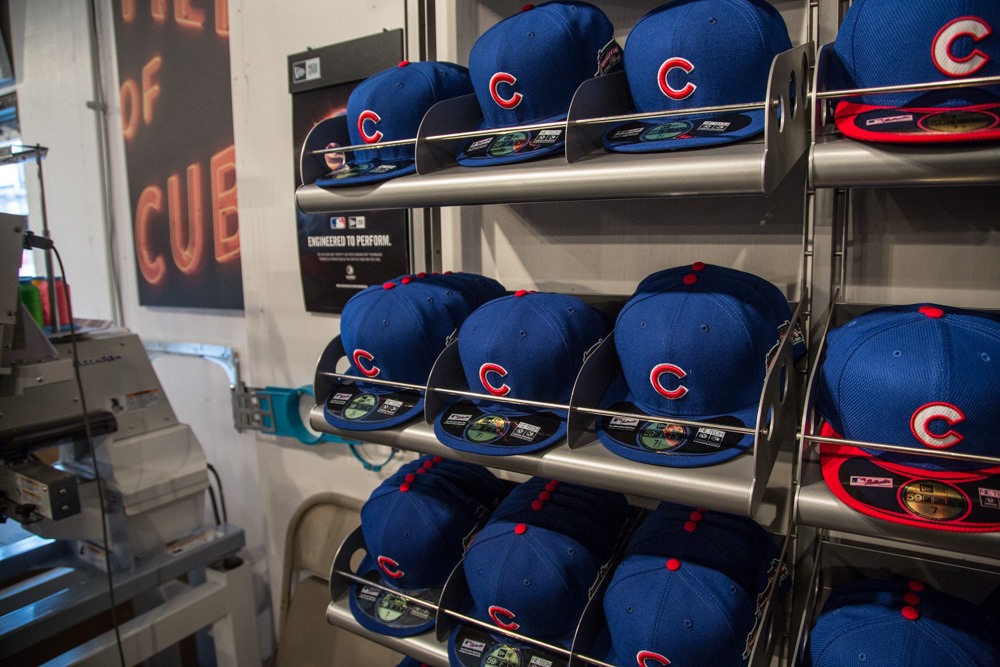 Flying high with the Michael Jordan bronze statue in front of United Center.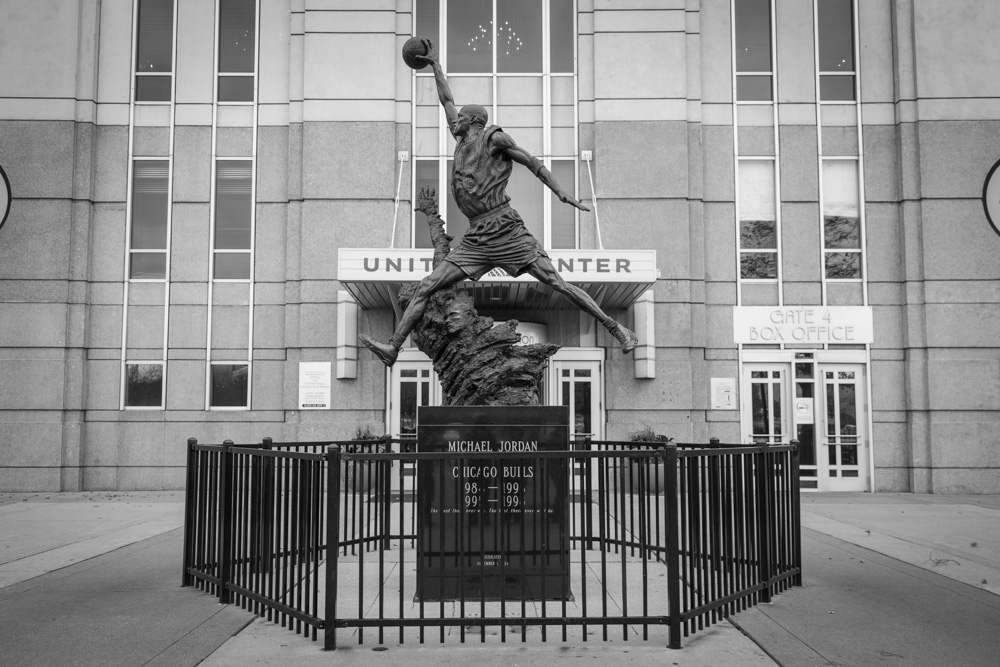 I like to think that he made both molds at the same time.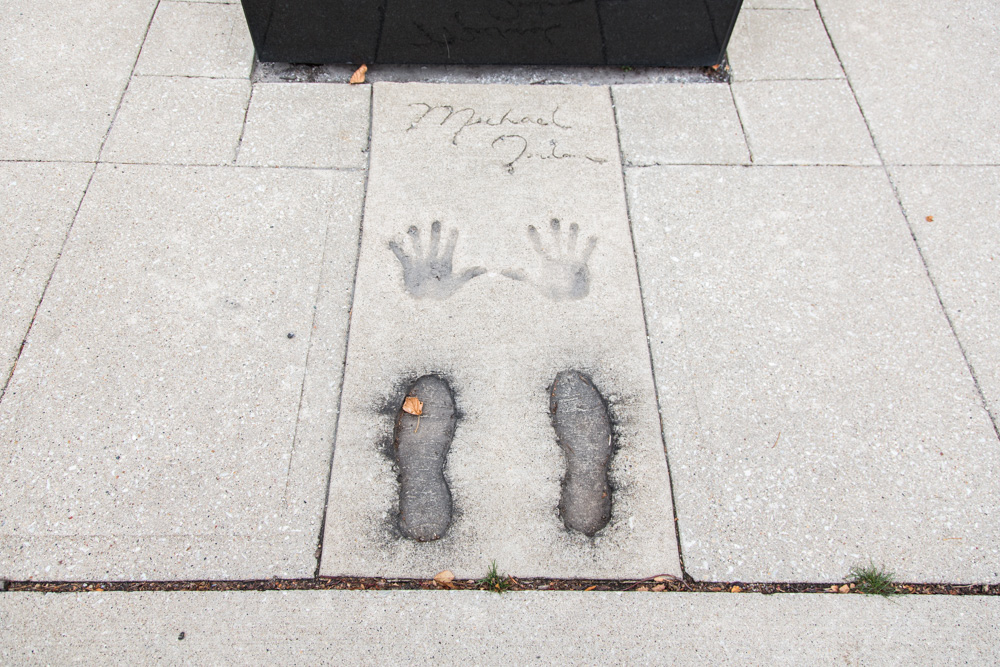 Pre Hitler moustache.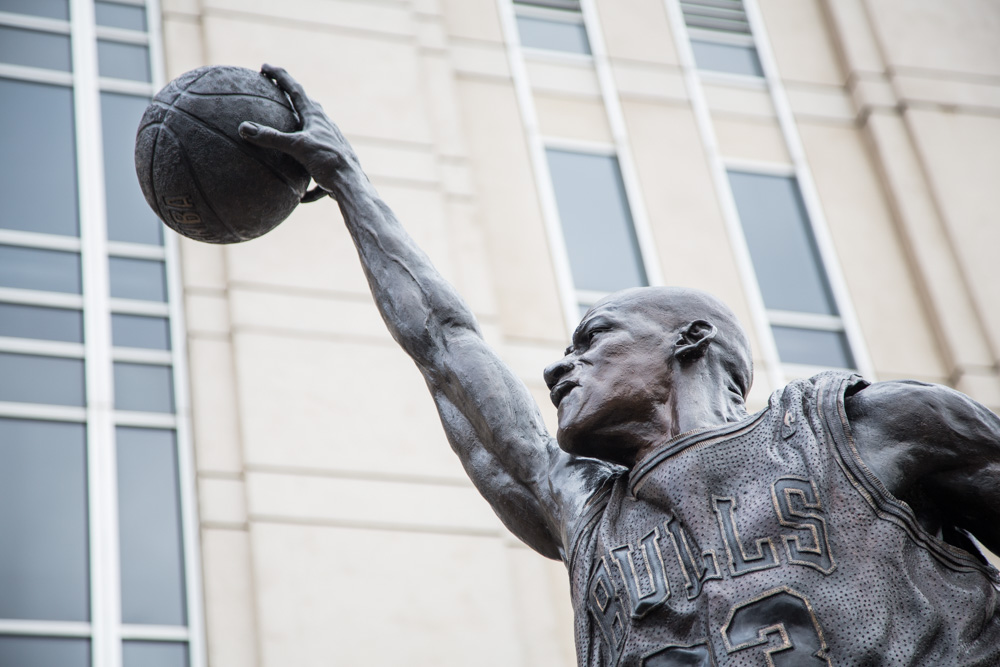 Winter is rapidly descending on America's third largest city, which makes for a beautiful collage of colors in AT&T Park.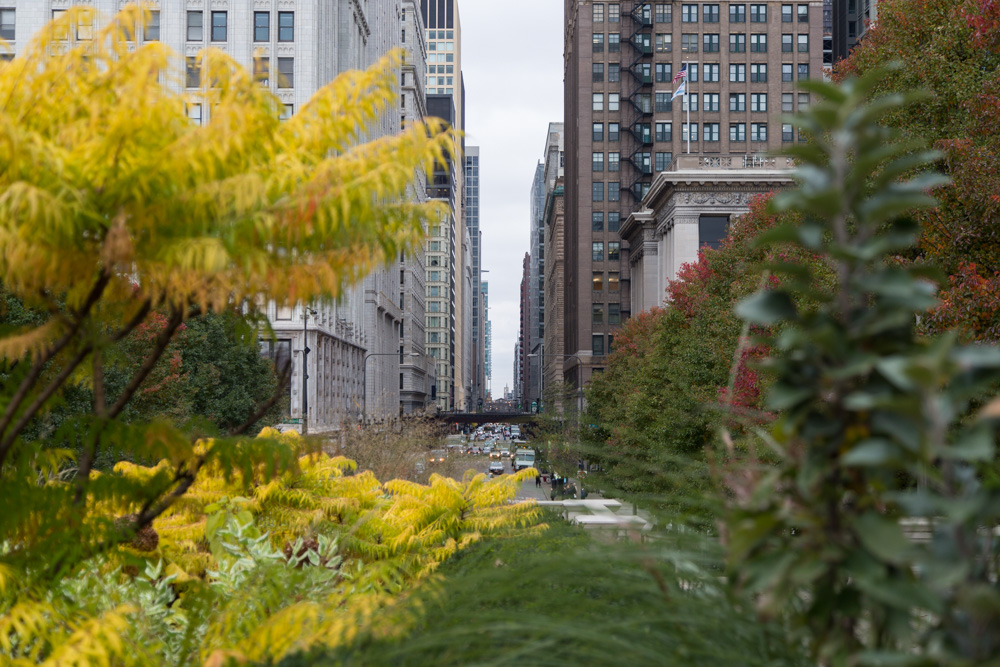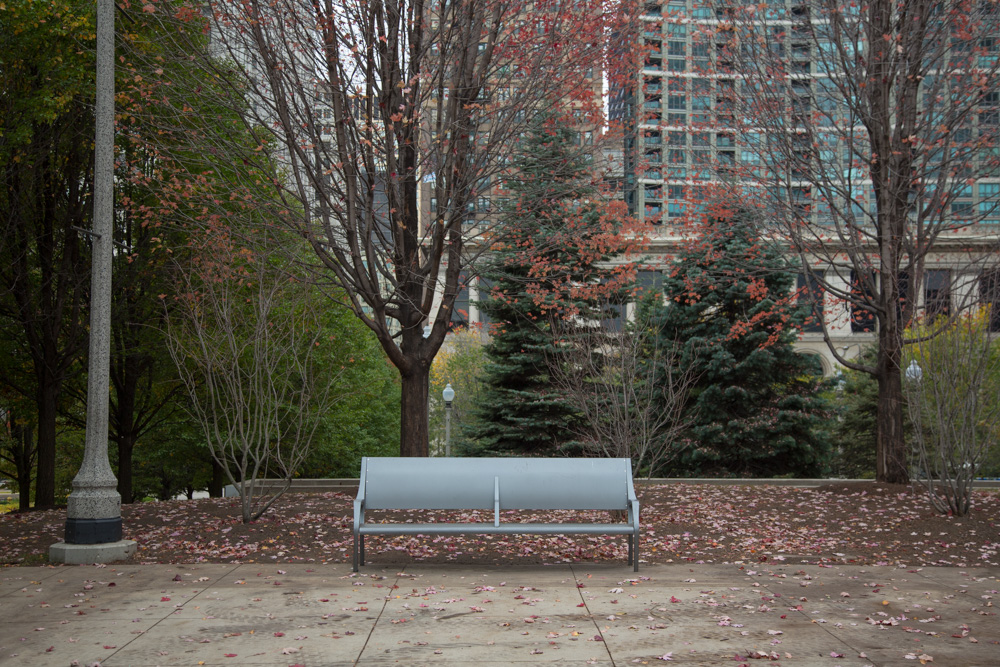 Van always gets his shot.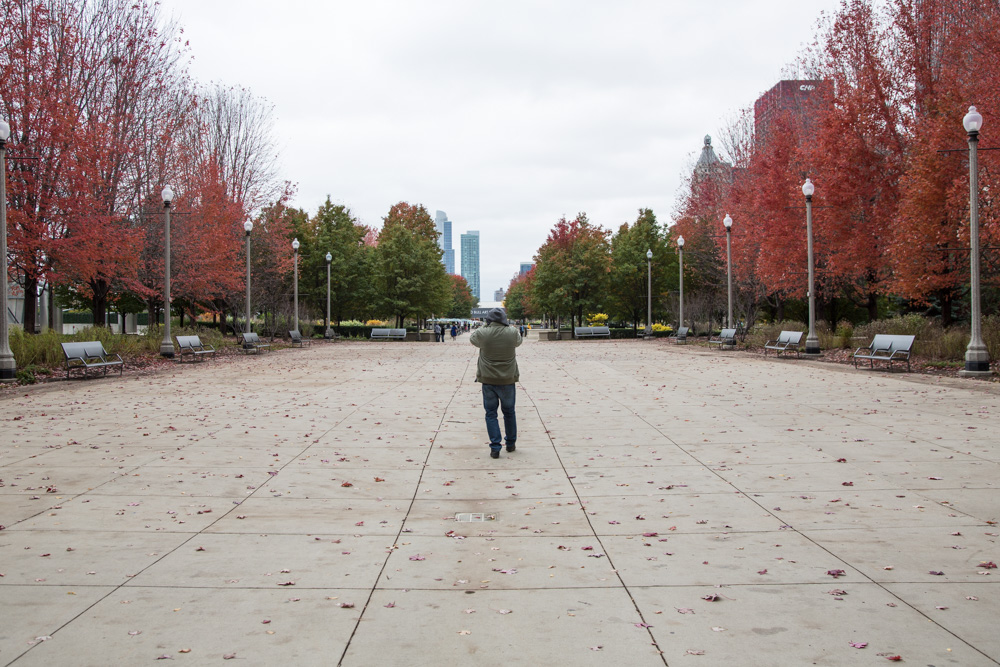 I had to see Chicago's famous bean thing.  Its official name is Cloud Gate, which sounds like a bad Tom Hanks sci-fi film.  Artist Anish Kapoor designed it a decade ago now and I've gotta say, it's much cooler and impressive in person.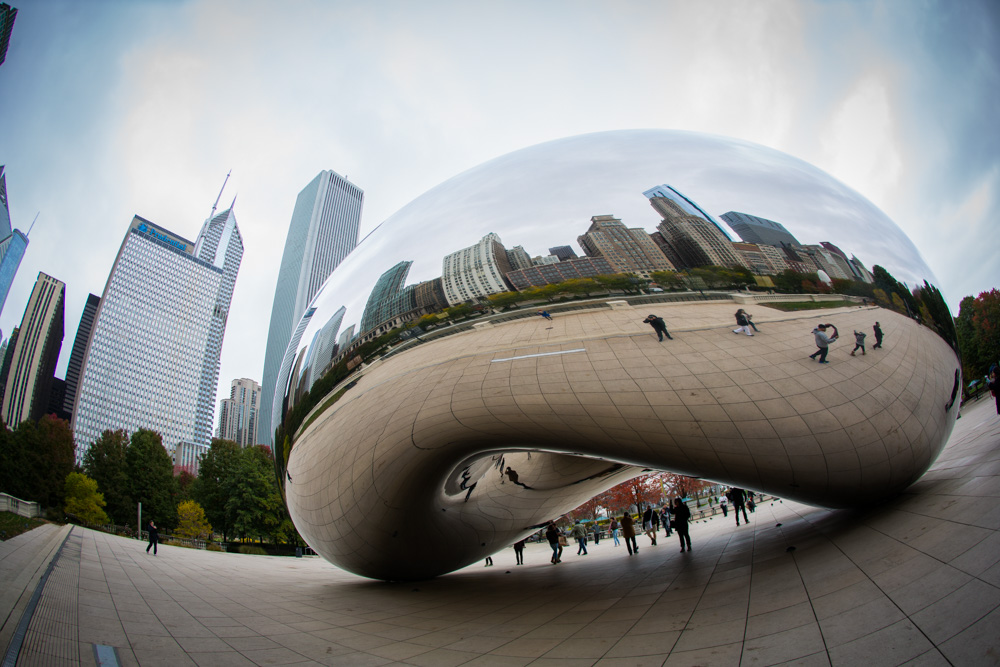 The main thing you can't appreciate by looking at the bean in an Instagram square is how clear and crisp the reflection is.  It's hard to distinguish between reality and echo – around some edges, near impossible to tell if it's sky or surface.  Which gives the overall effect that you're looking into a different dimension or anomaly in the space-time continuum or the spaceship from Flight of the Navigator!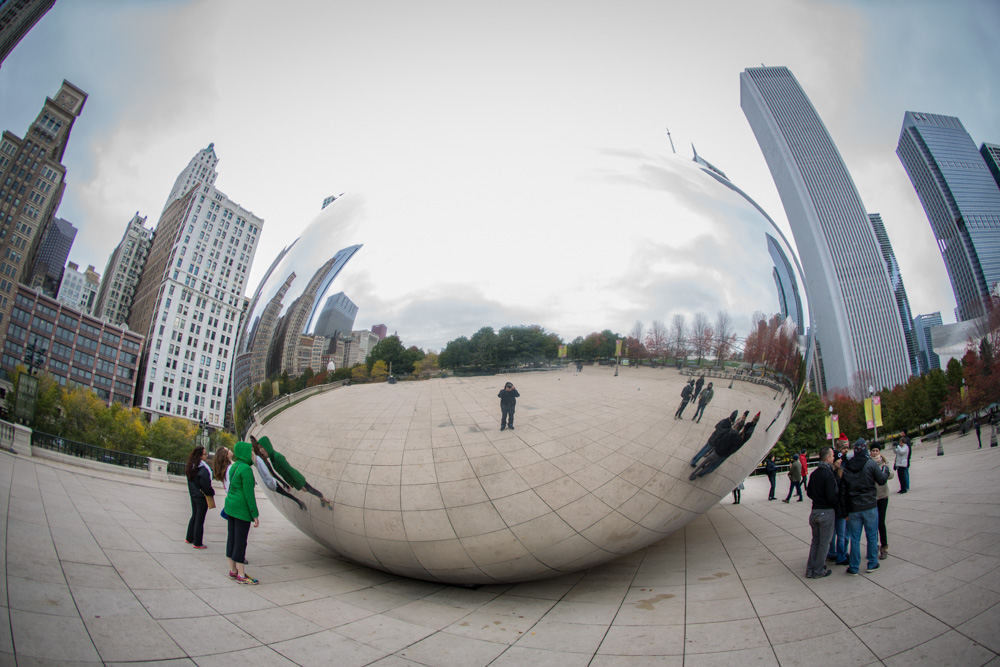 The best part of Cloud Gate is the side you never see in Internet photos – and that's the underbelly.  When you walk under the arch, you're greeted with this crazy meta universe of yourselves.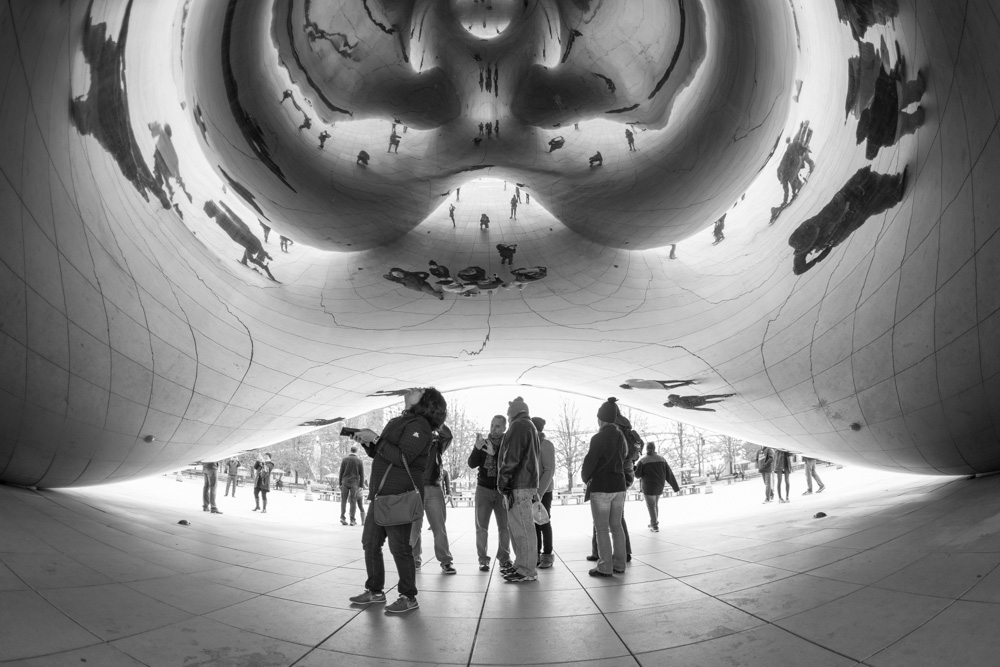 Again, hard to explain and show in photographs, but way tripped out.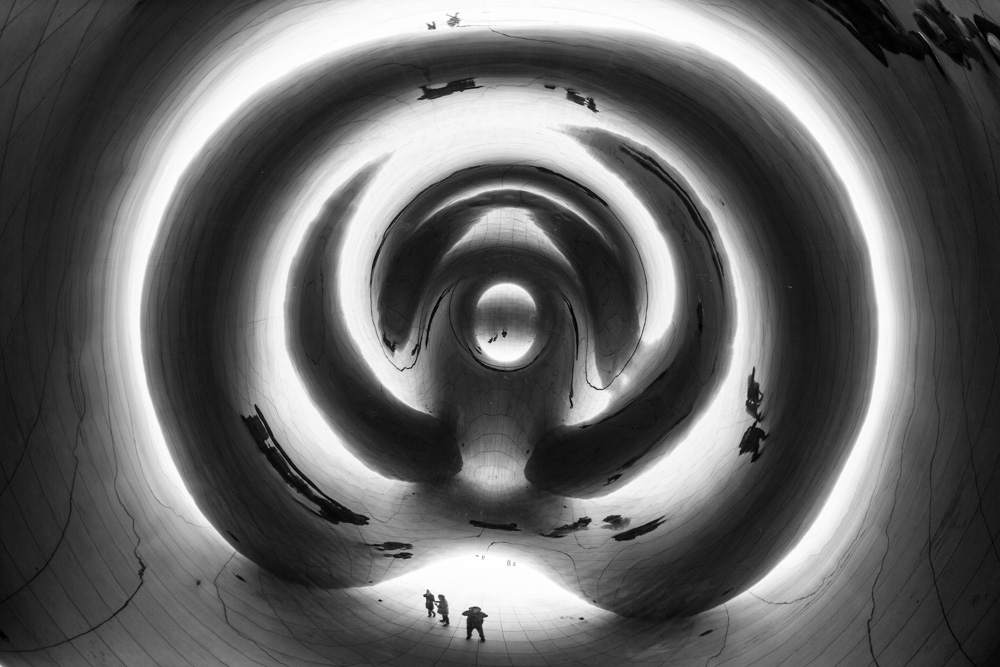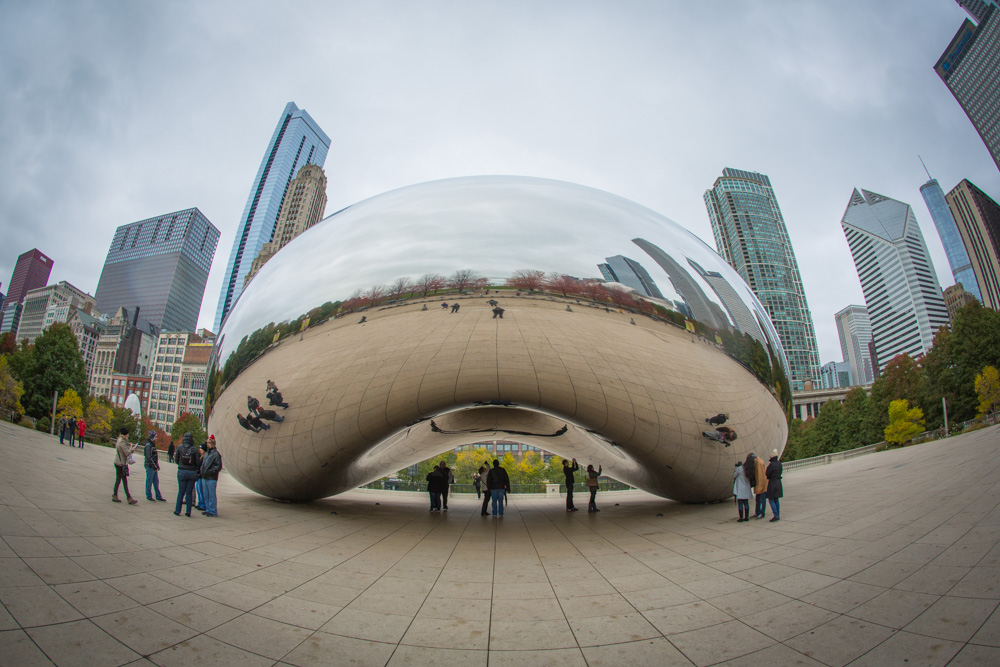 I've decided to start shooting with my fisheye again.  That's how my blog started off – it was a nod to mid-90s skate photography and Beastie Boys videos. But then every other blogger started doing it probably just because they thought they were supposed to; so I switched to a wide-angle.  We know what happened next, so I'm taking it back!  Leave me alone!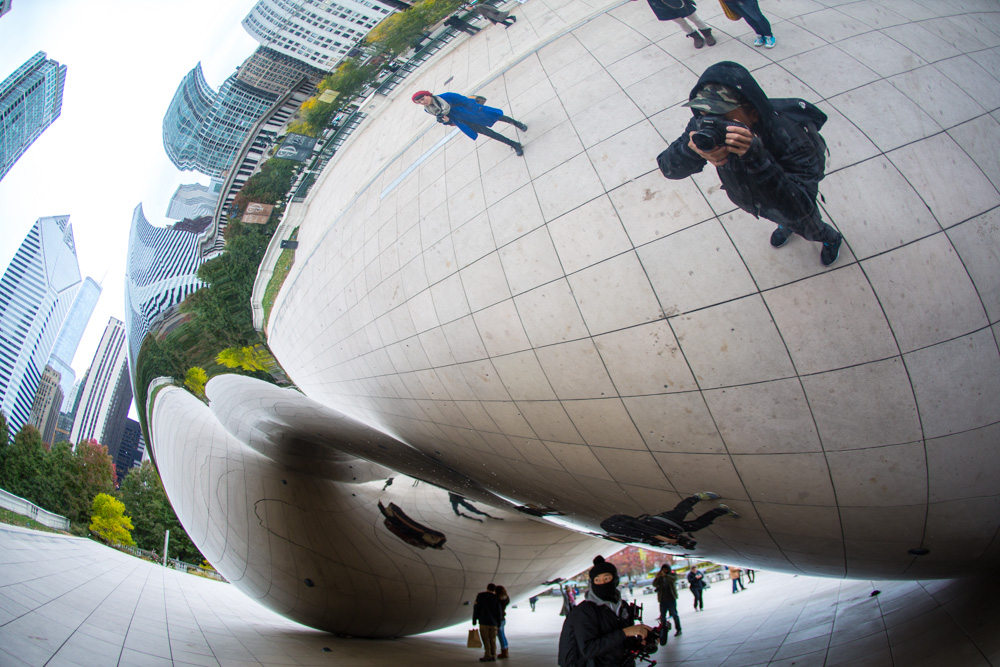 Last pop culture reference of the day: The skyscraper Elisabeth Shue rappelled in Adventures in Babysitting.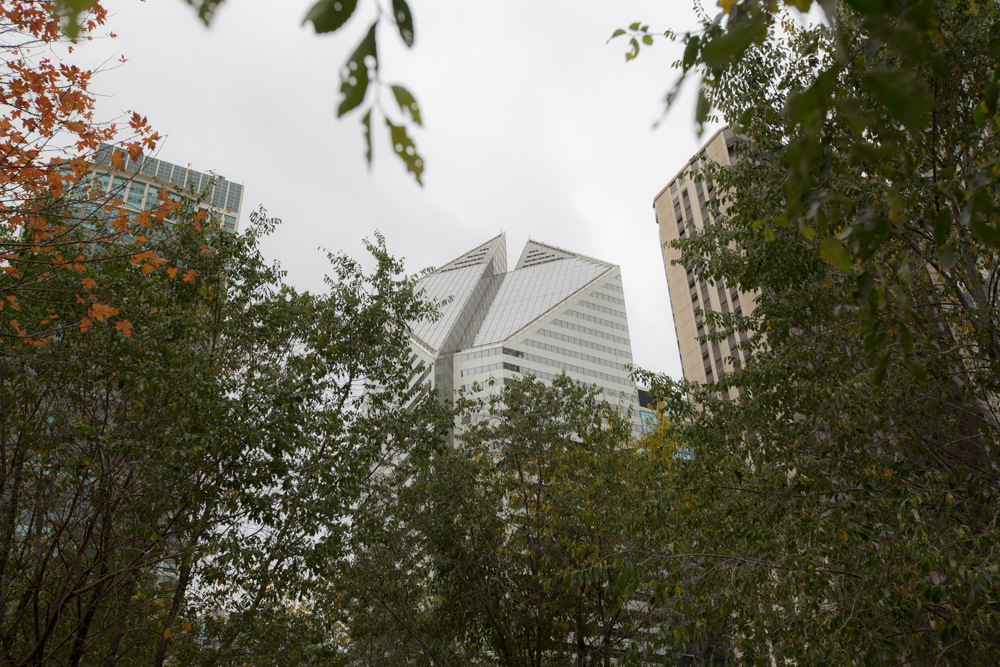 Quimby's is a famous bookstore in a city of famous bookstores.  This independent bookshop welcomes and sells indie print material from books to magazines, comics, 'zines, and more.  It's a brave and noble concept in an ever-digital literary world.  I love buying all my books in tangible form, so Quimby's is in my favor.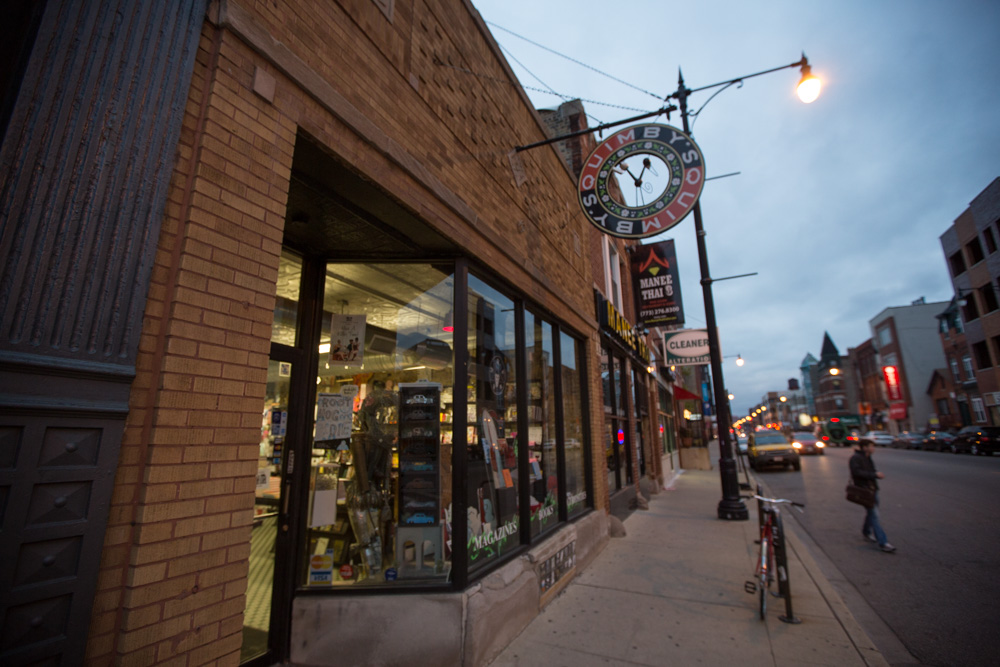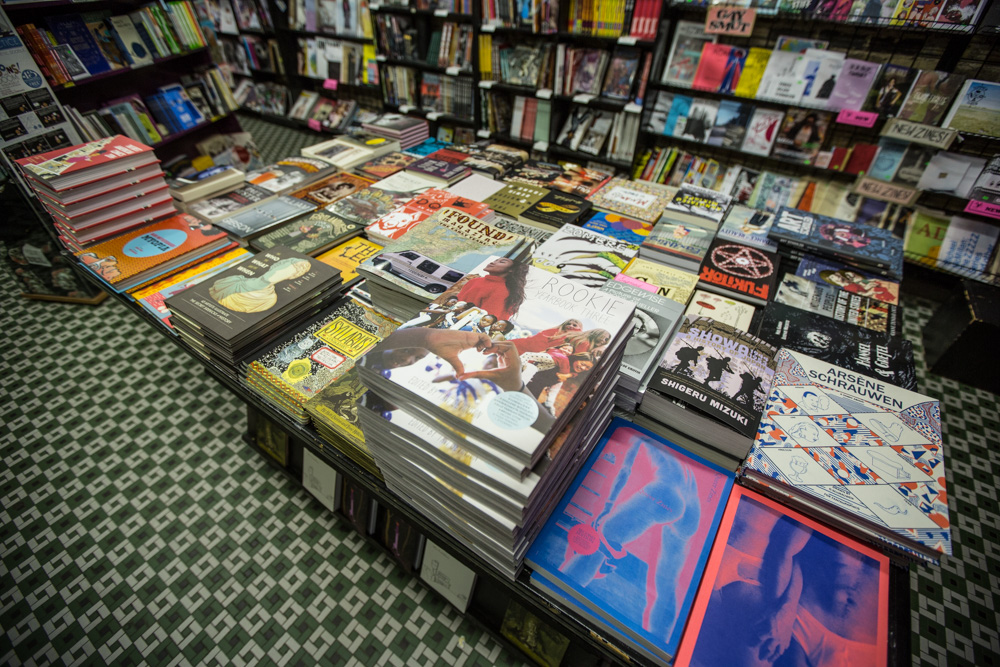 They will take anything, seriously. As long as you take it seriously.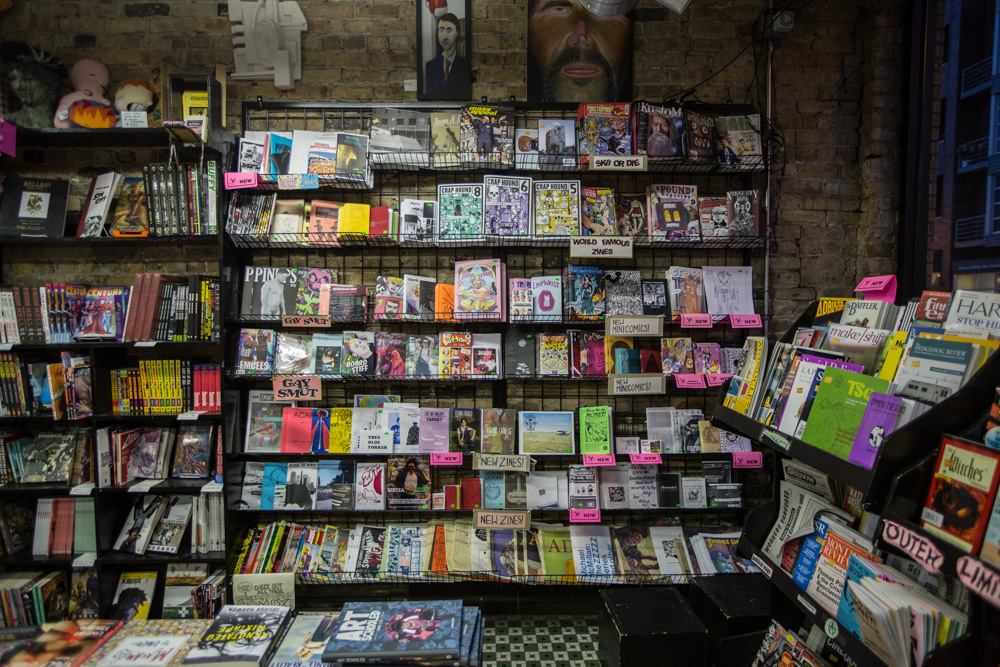 PRINT IS NOT DEAD.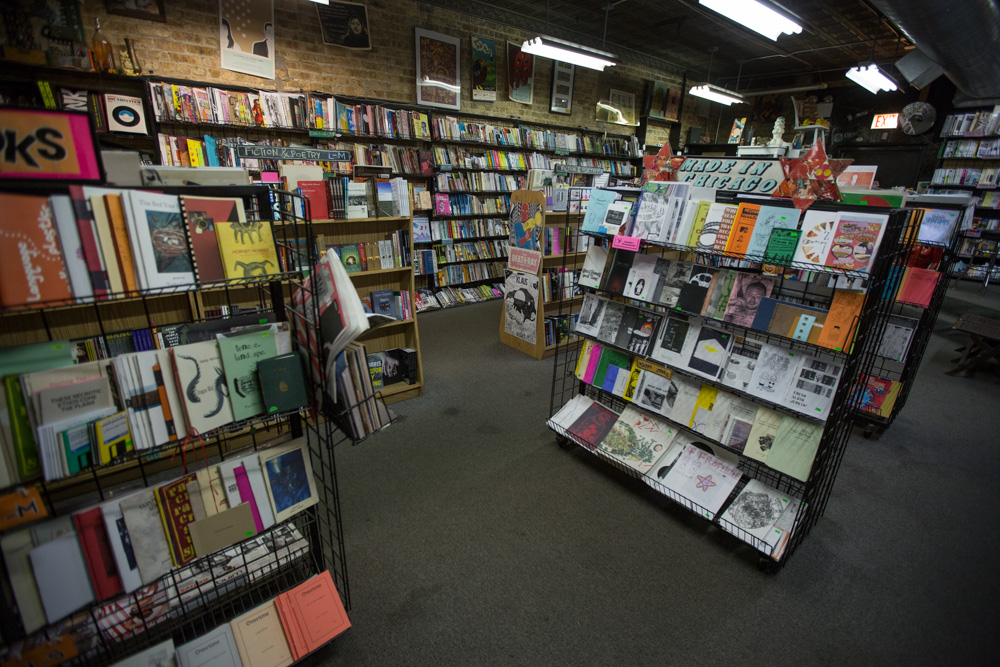 Chicago's main event was our Street Meet photography meet-up, hosted by Van Styles and David Rasool Robinson.  Thank you to all the Chicagoans who showed up for the afternoon.  The gathering point was our longtime partner and family, St. Alfred. SUPPORT INDEPENDENT RETAIL. SUPPORT ST. ALFRED!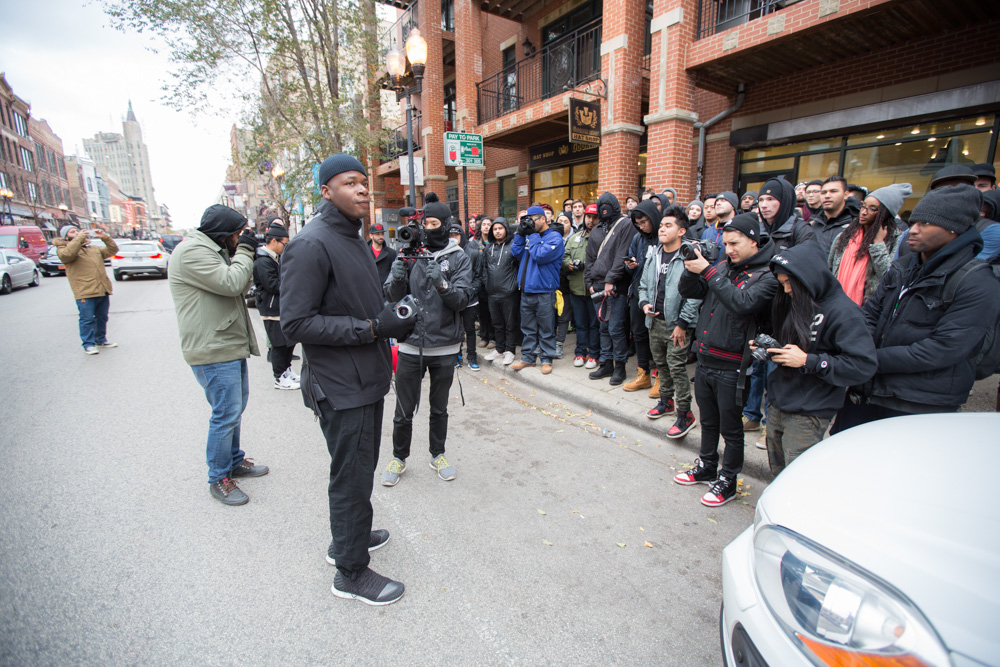 These Street Meets are some of the best parts of my job.  I never get to photograph much because I'm so busy sharing great conversations with all the participants.  We really do have the best customers, fanbase, followers, whatever you wanna call 'em. I say "Family."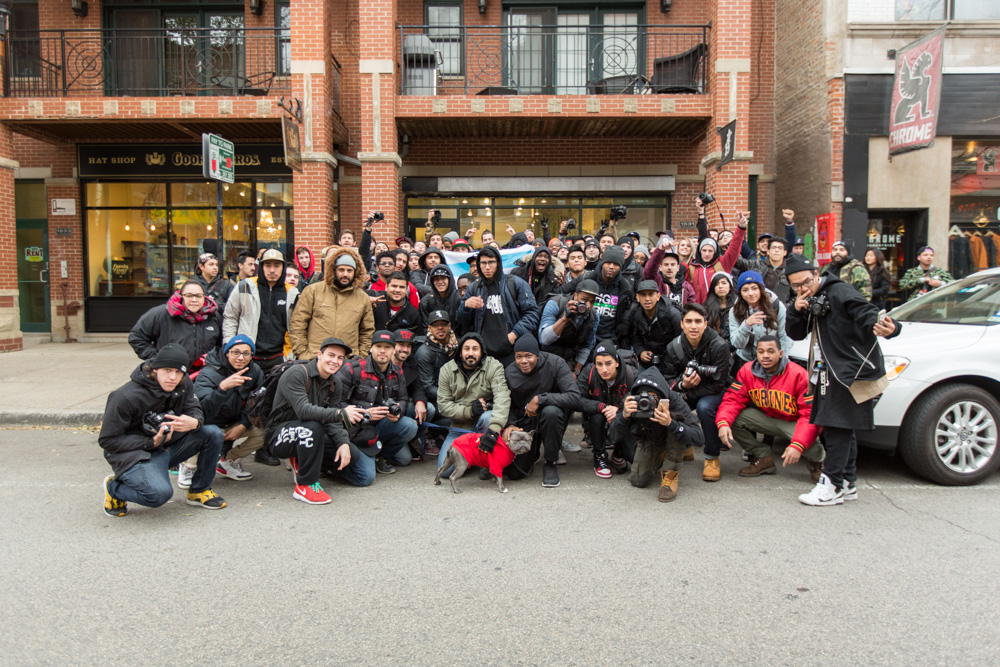 We crossed the city by foot, and these were some of the things I saw along the way.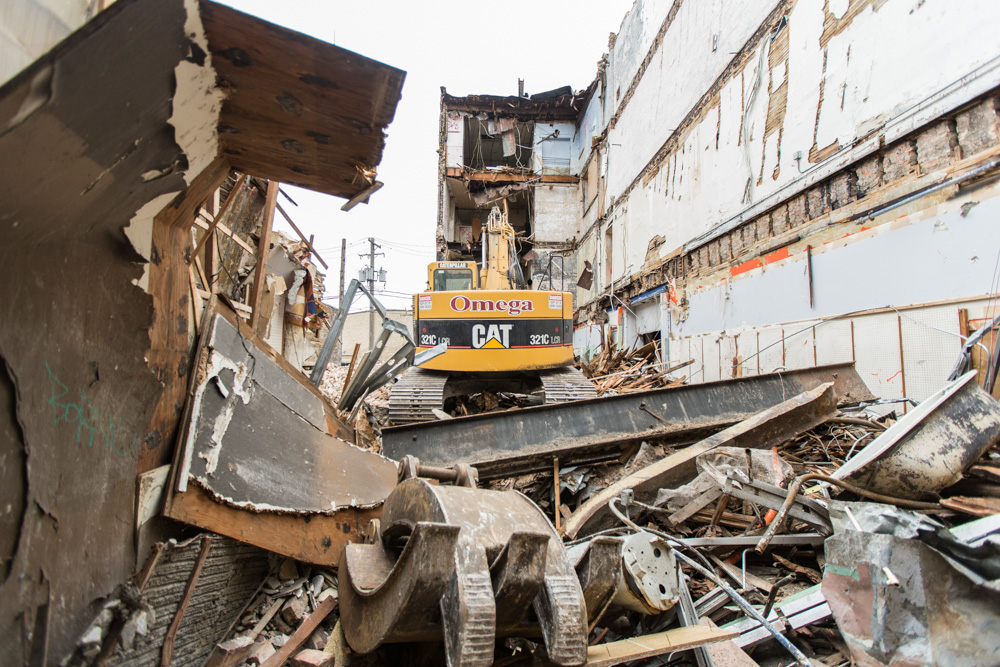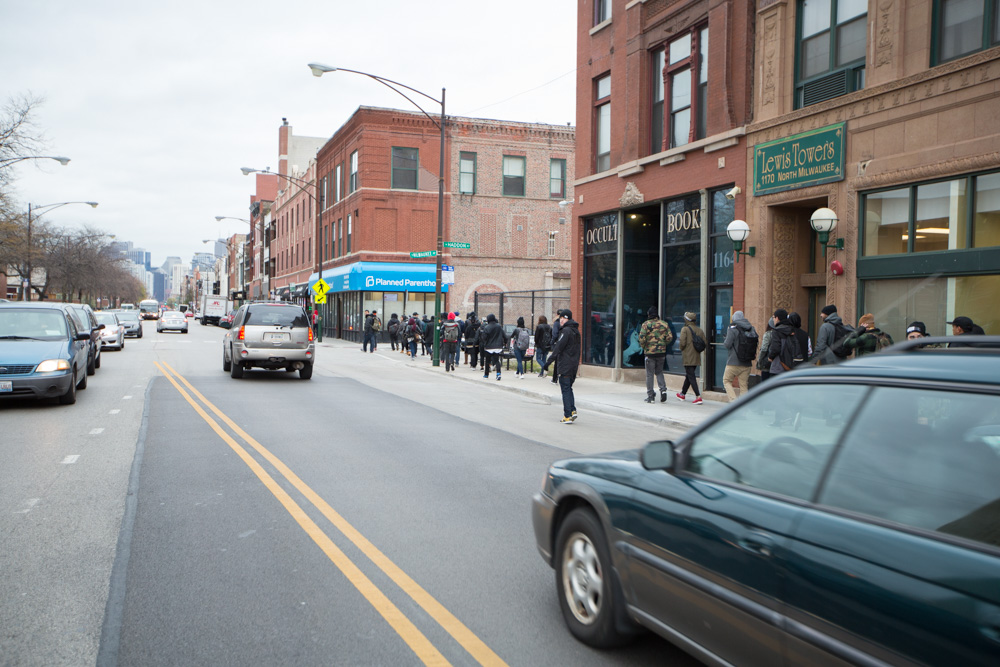 This dog flew in from New York this morning to support Van Styles and Street Meet!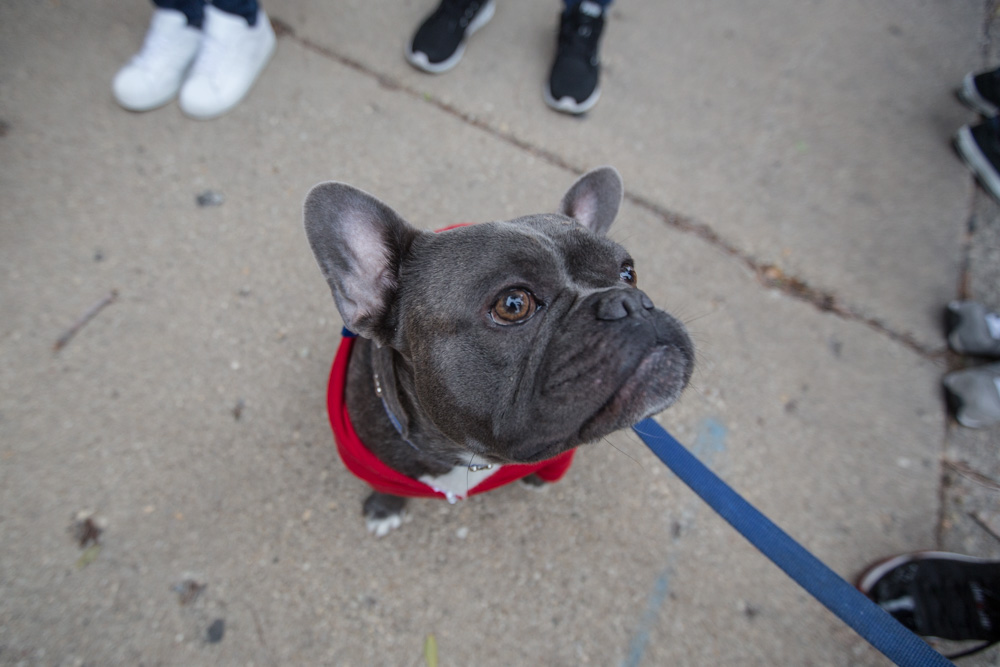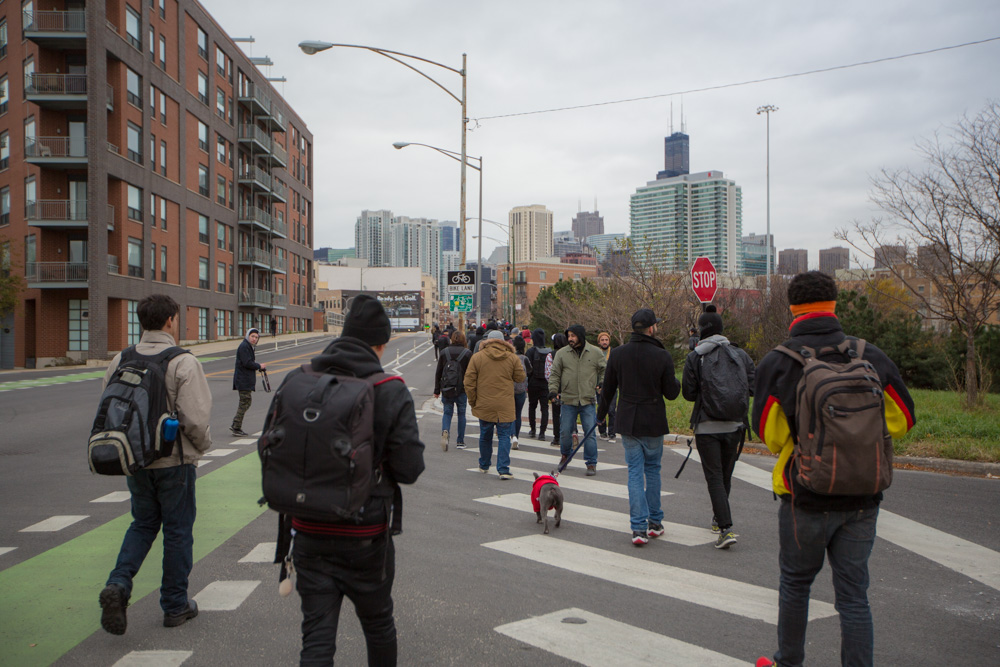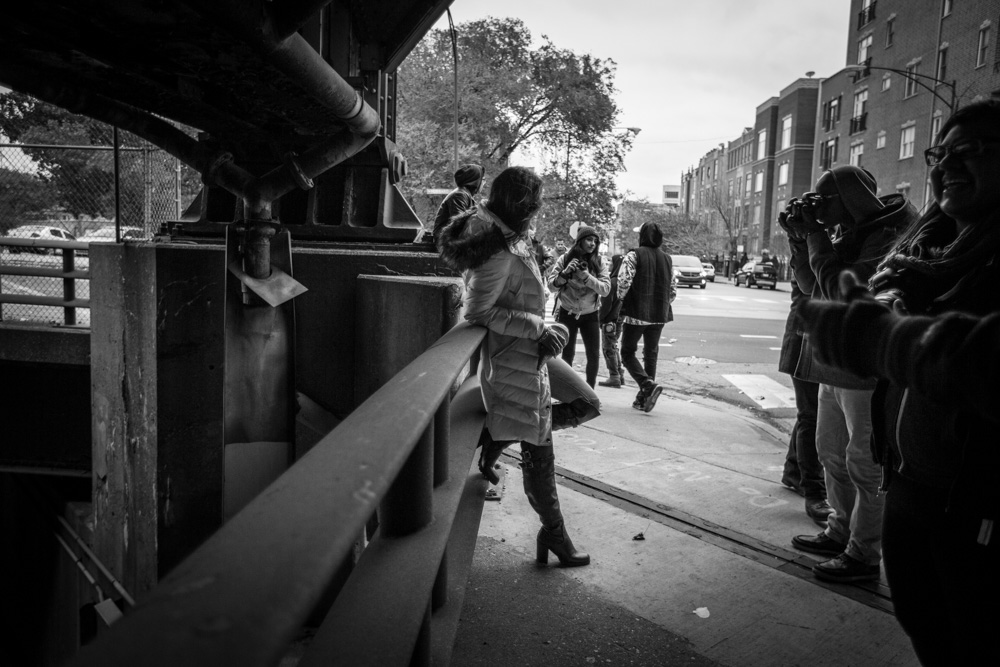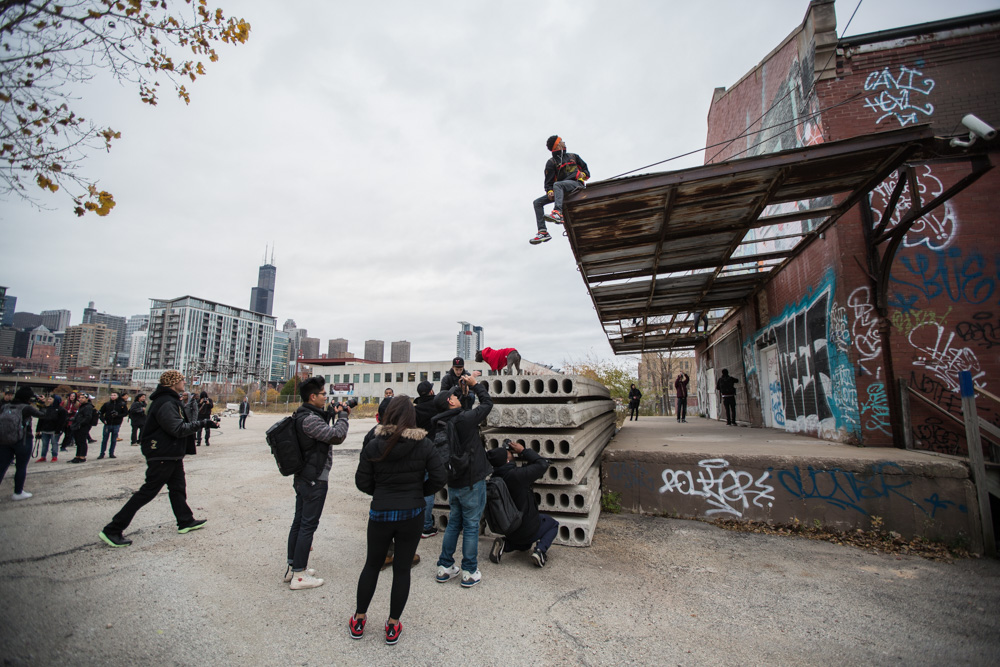 Gotta hand it to David Rasool Robinson also for mapping out some insane locations.  Felt like we experienced the real Chicago along this walk.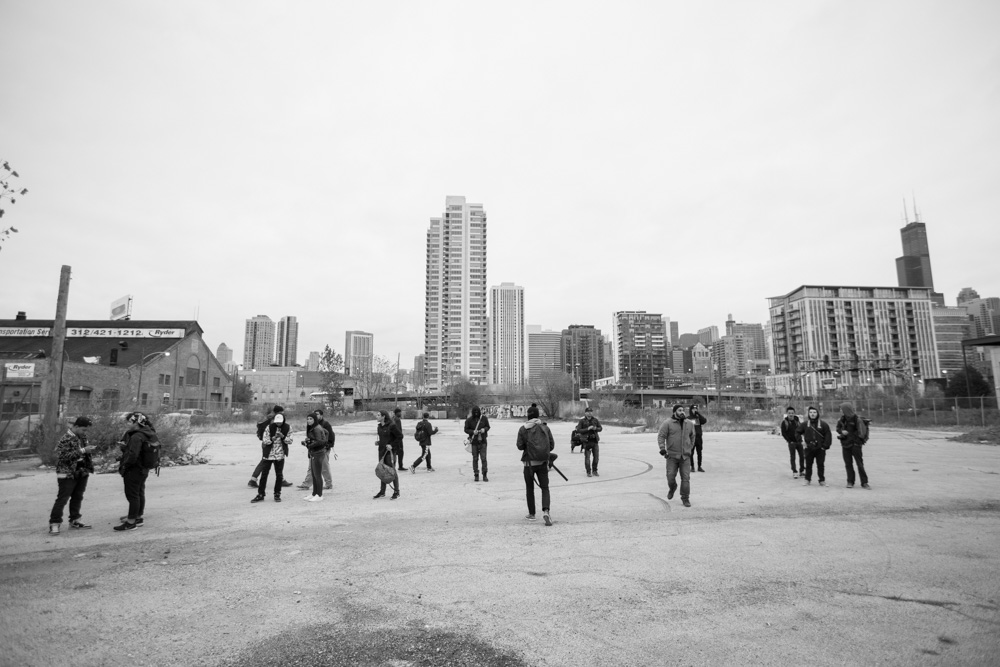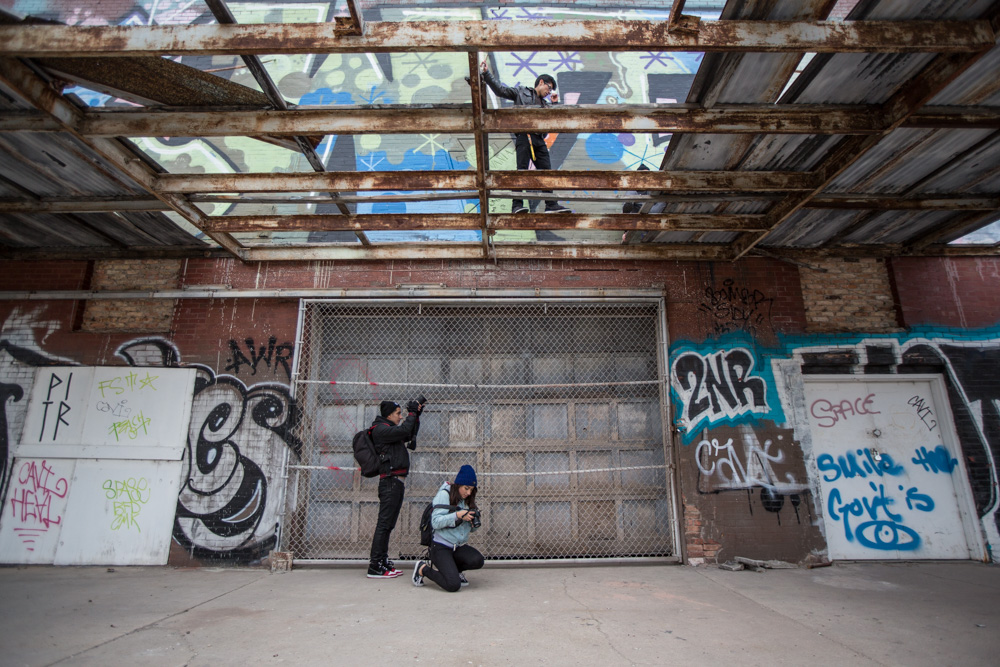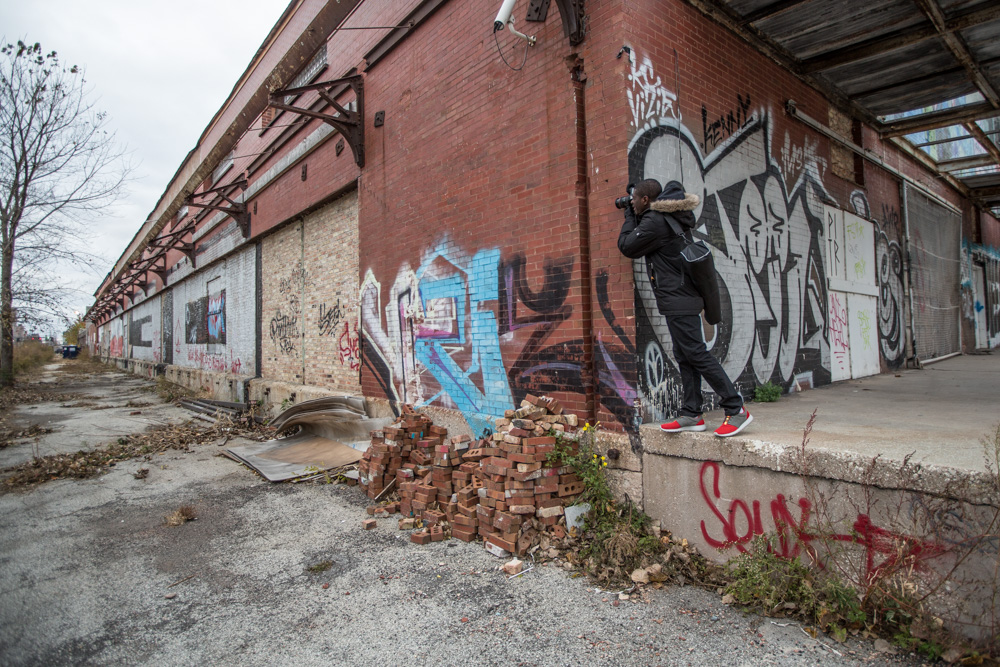 You can see what happened while I took this shot in Hoy's coverage of Street Meet.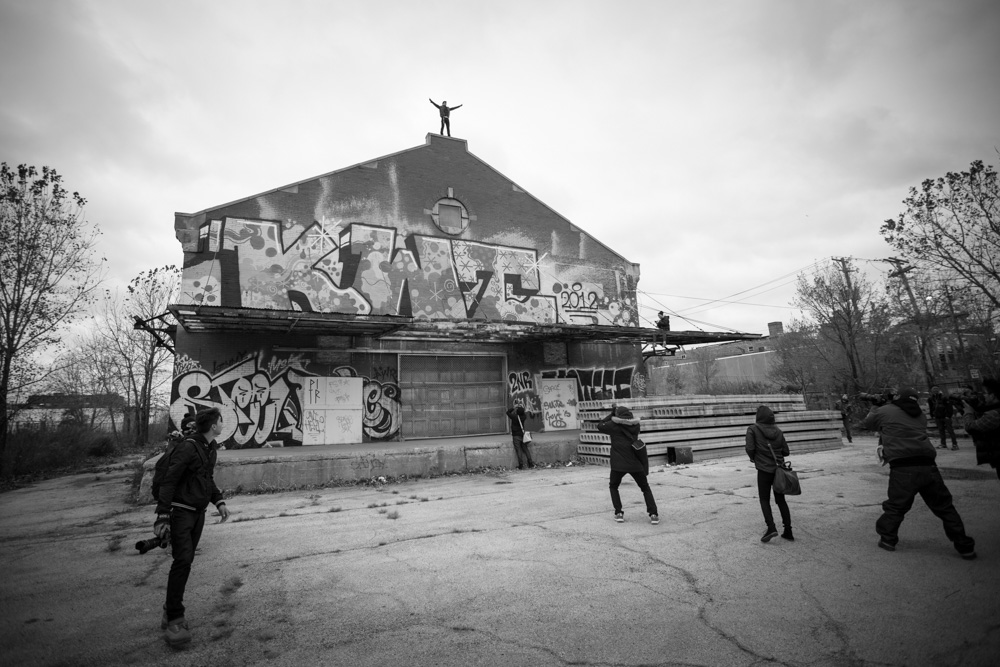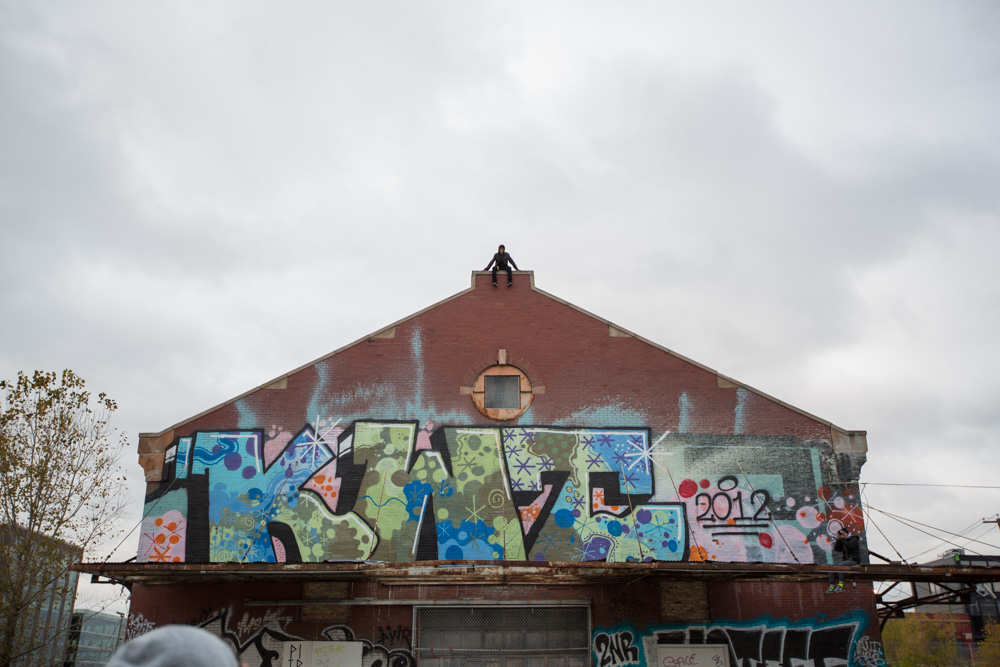 Ben tends to his flock.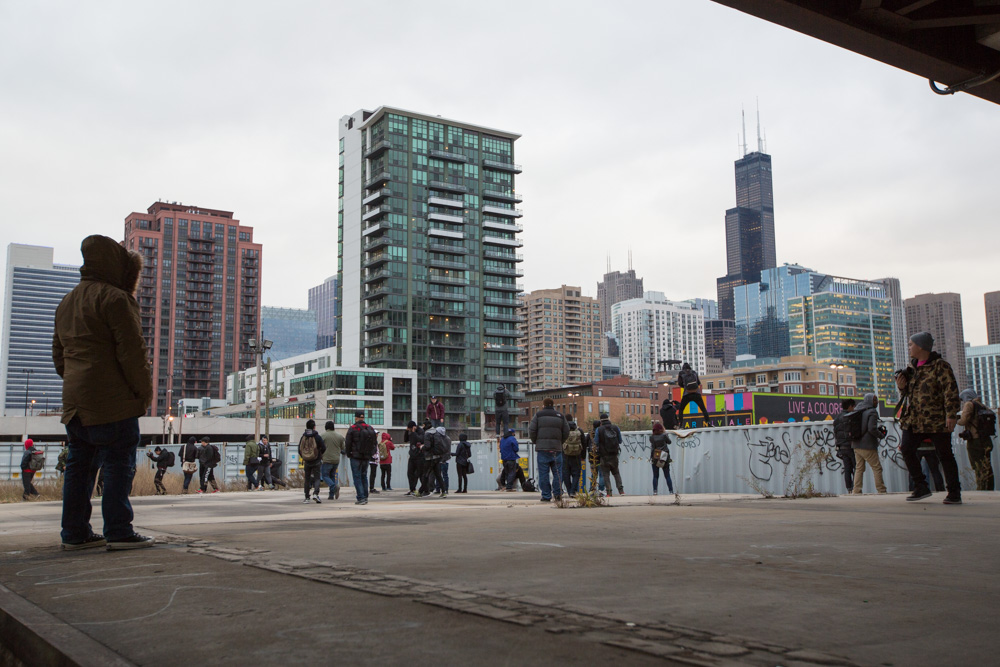 Drowning out the nights at the best bar in Chicago and St. Alfred watering hole, The Revel Room.