Last night, the Museum of Contemporary Art presented the opening of Hedi Slimane's first West Coast solo photography exhibition, "California Song."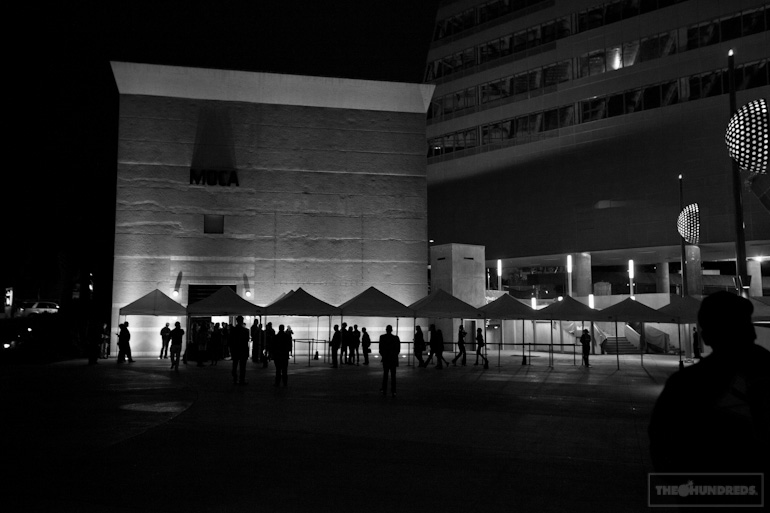 You could say that Hedi Slimane is best known as a fashion designer – having contributed to YSL and creative directed Dior's mens collection – but he's also done fragrances, furniture, books, he designed album covers for Lady Gaga and Phoenix and Daft Punk.. and with this show, he comes forward as a prolific photographer.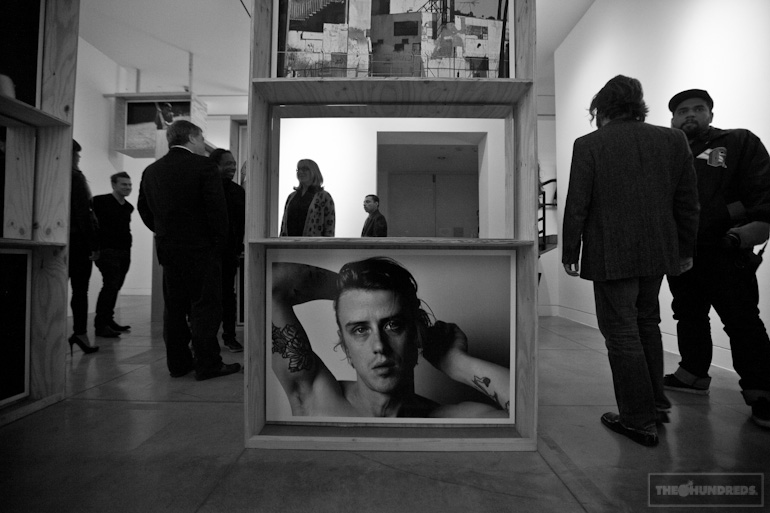 This exhibition is dedicated to Slimane's California period, which began with the Frenchman's visit in 2007. The black-and-whites are heavy on contrast, and oily, saturated blacks that absorb as much light from the environment as possible. The subjects are seemingly dispassionate and frozen in ordinary moments, exuding visceral and honest presentations of their humanity. Some of the personalities documented include Ariel Pink, Beck, Ruscha, Gore Vidal, Sky Ferreira, and one of my favorite series of his to-date is that of Frances Bean Cobain.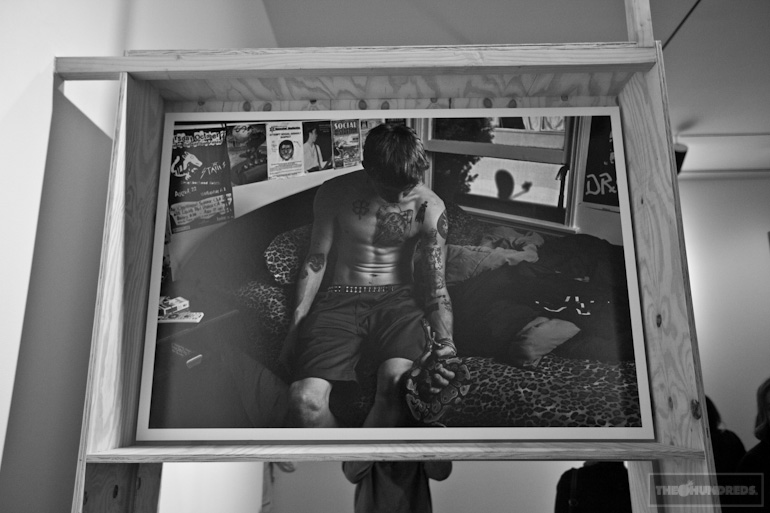 I wish he had shots of Buscemi (Gourmet).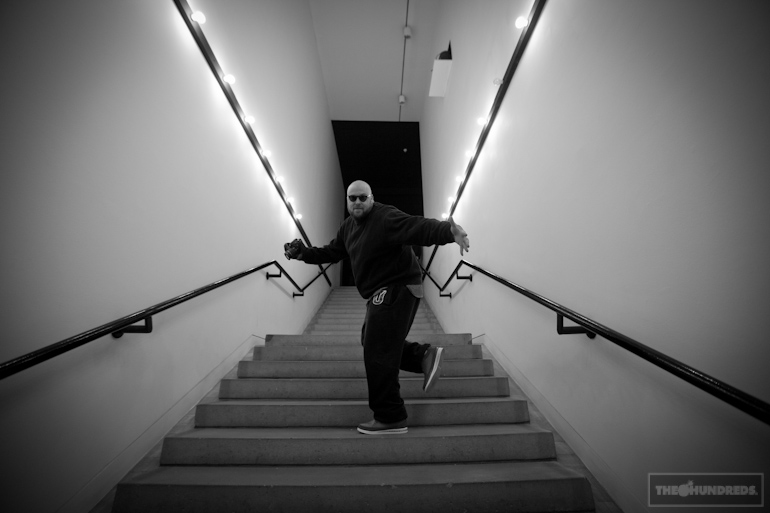 Upstairs is centered around a glowing, displaced cube; 3 sides rotating Slimane's photography reserved exclusively for this MOCA show.
A big part of the experience is the sound of No Age.Dean Spunt and Randy Randall have fast become the darlings of the local music cool crowd and professed ambient sounds live in the space as observers looked on.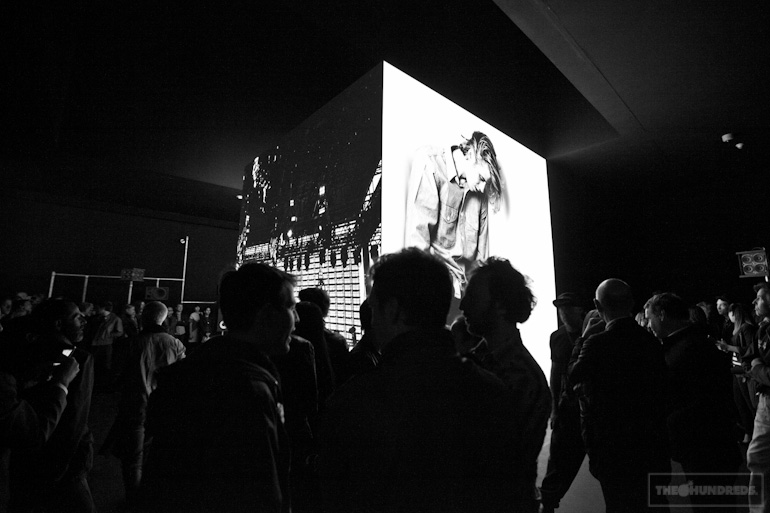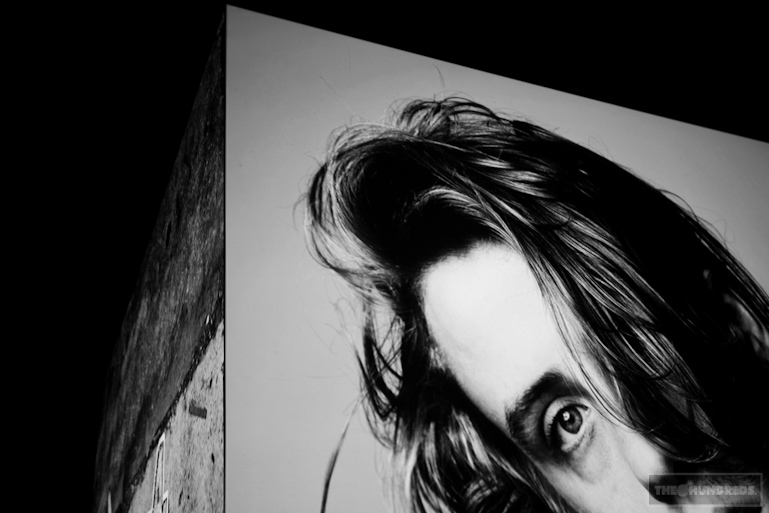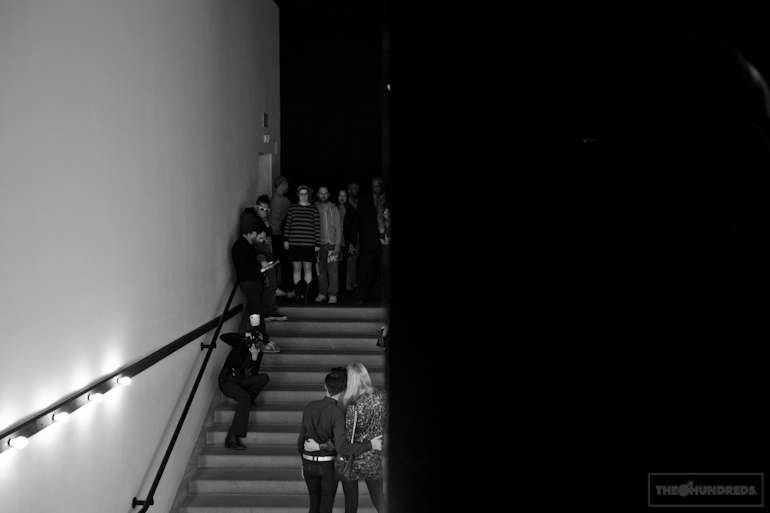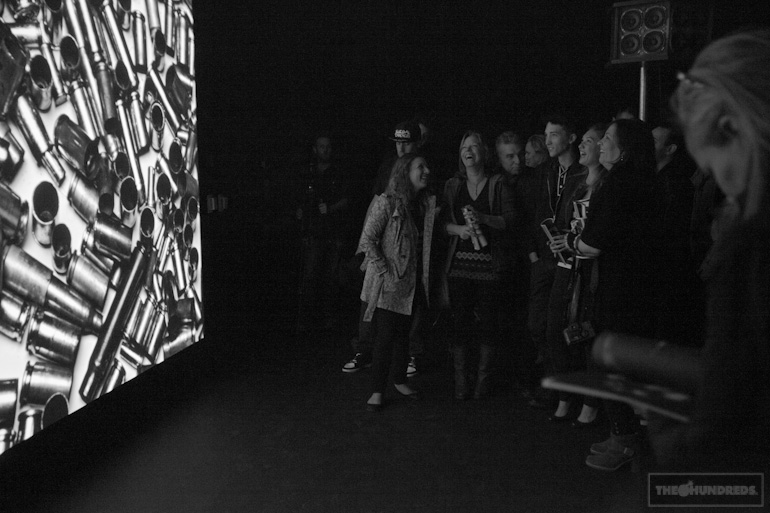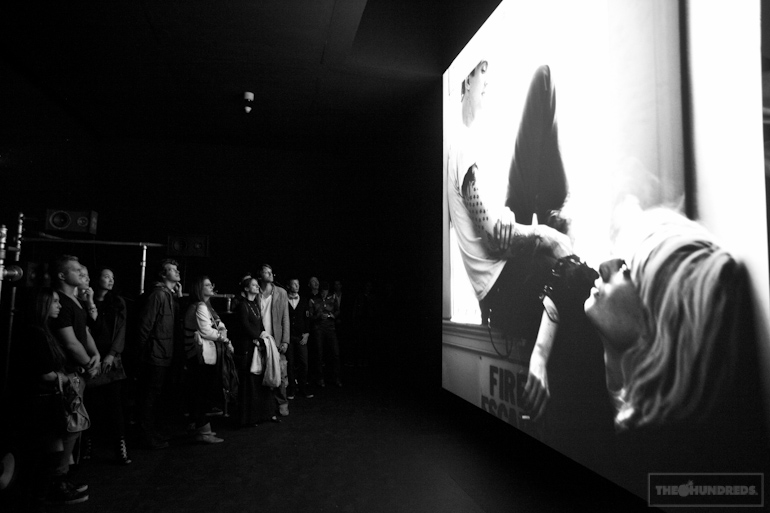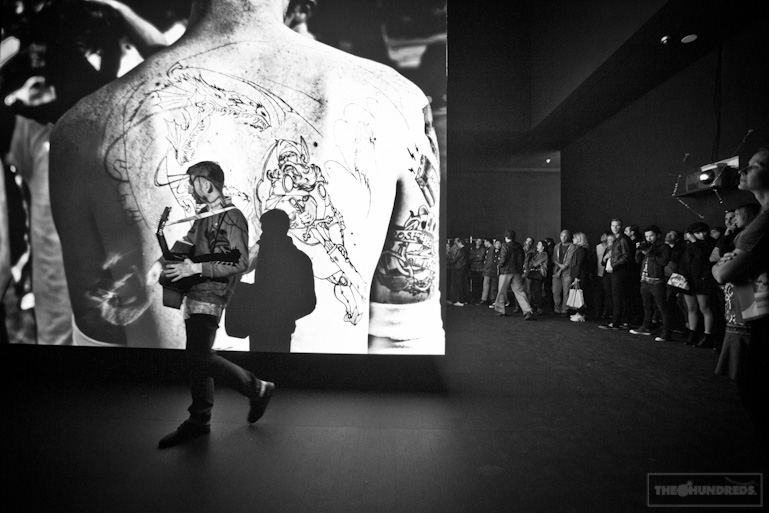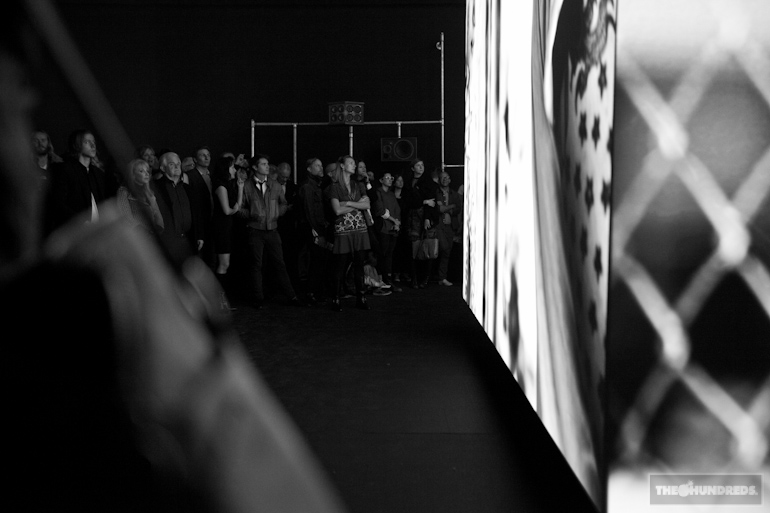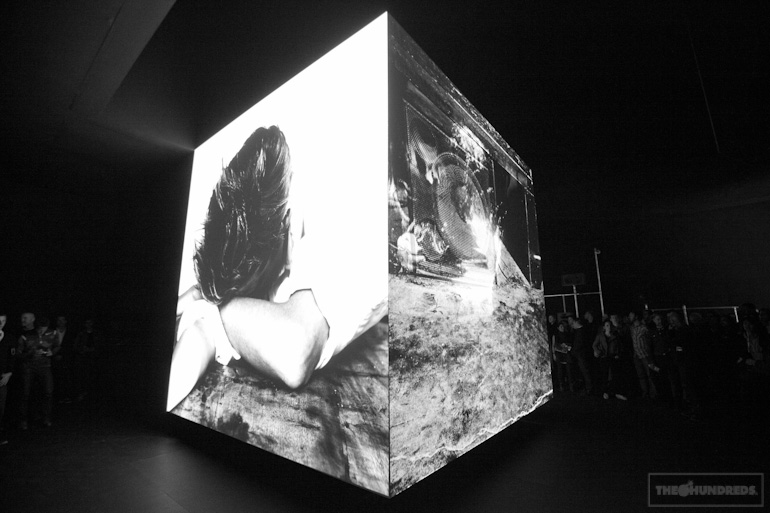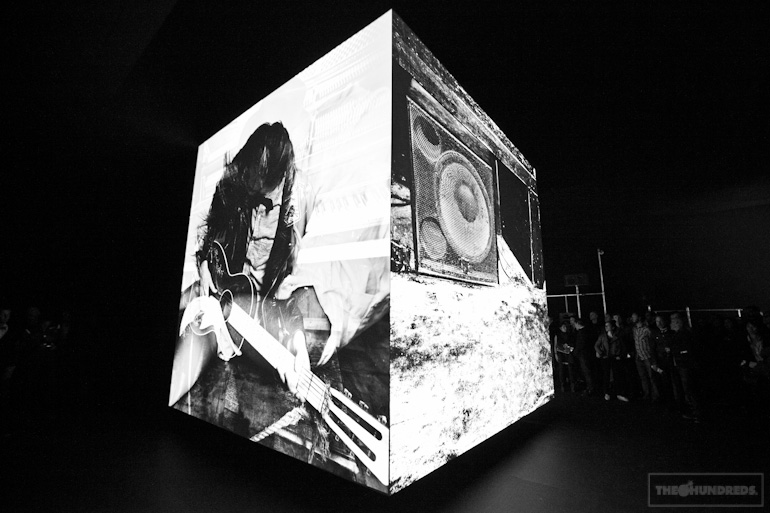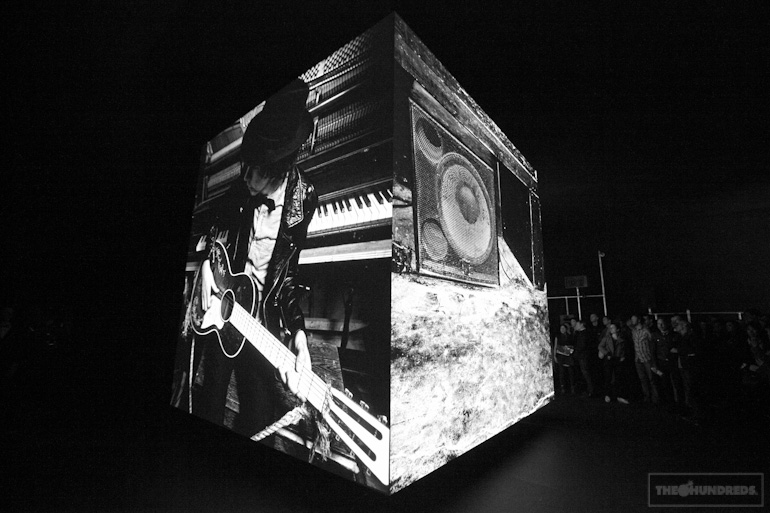 "California Song" is now open until January 22nd. Go to MOCA to learn more.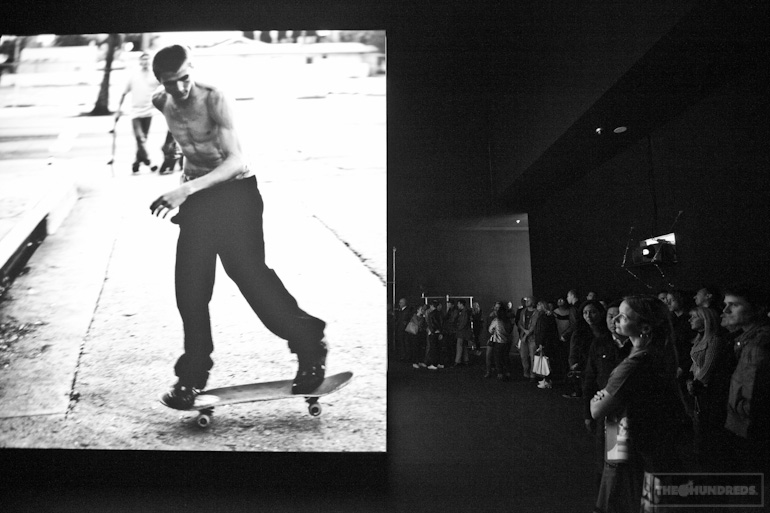 Some additional thoughts on Hedi Slimane's photography here.
by bobbyhundreds