Some really nice kid baked us an Adam Bomb cake today and brought it into the Store. I took a bite and my entire mouth turned dark purple. It looked like I rinsed with grapejuice and then made out with Grimace.
But it was delicious. Thanks dude (I especially like the Registered Trademark).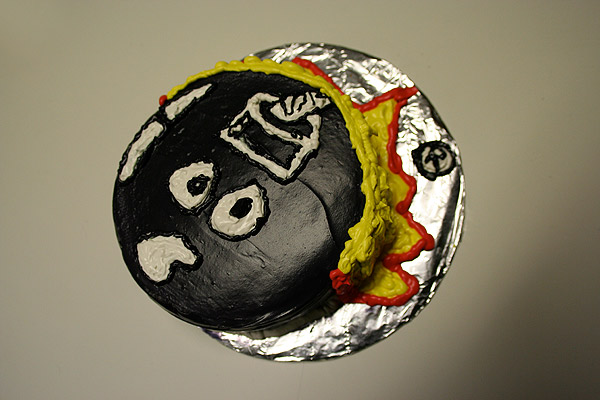 Anyways, it was perfect timing because we celebrated Morgan's birthday tonight at El Compadre.
On the way there, the sky was like an oil painting. Life imitating art.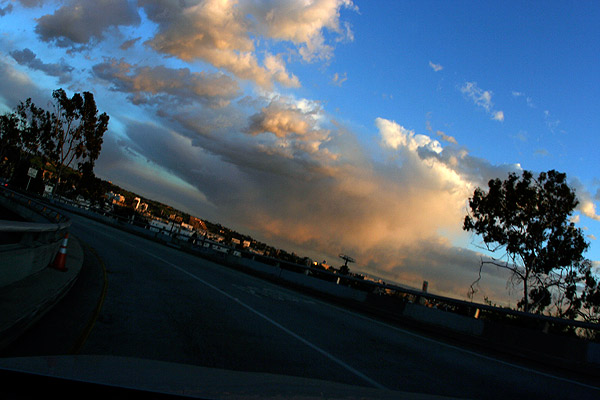 And then my car almost imitated an explosion after I nearly careened into the center-divider. Thankfully, I have the reflexes of an ocelot.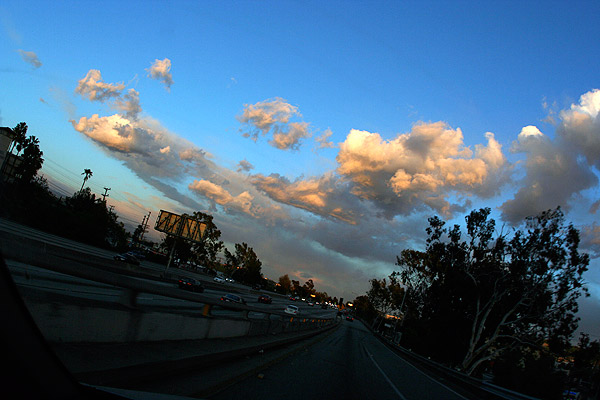 We ended up taking 3 tables and half the bar to squeeze everyone in. I had about 6 buckets of El Compadre's award-winning tortilla chips and salsa before I even got to dinner. I should've just crumbled the chips into the bowl and ate it like cereal.
Or not.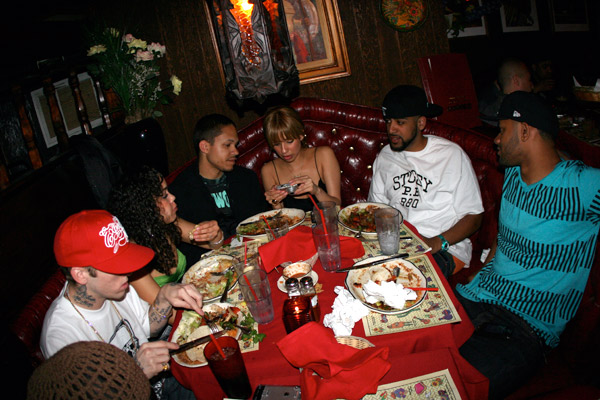 Our waiter was more hammered than everyone else combined. He stroked my hair while taking my order and muttered obscenities to himself half the night. I think he passed out in the alley after singing Morgan this god-awful Happy Birthday, because that was the last we ever saw of him.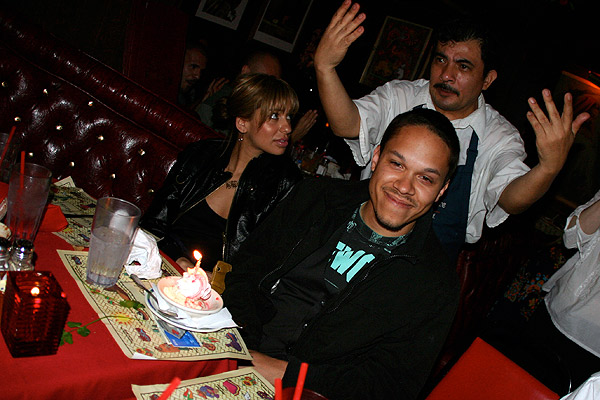 Happy Birthday homey.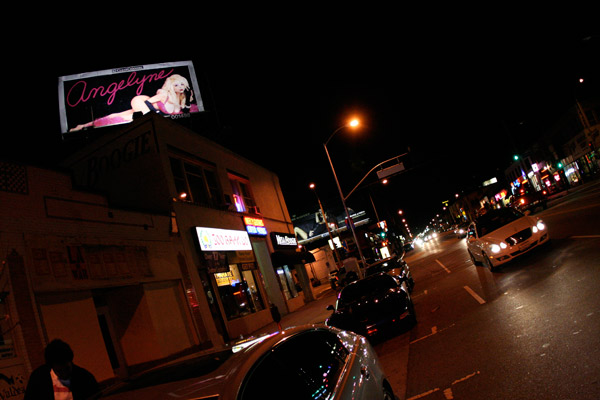 by bobbyhundreds