The best collaborative projects arise from building on creative visions with like-minded friends. So working on a shoe-pack with skate-shoe mainstay eS and Vancouver-based boutique Livestock was a clear no-brainer. Keeping that U.S./Canada theme in mind, the aptly-titled "Boarder Control" pack features Livestock's take on the classic Theory mid, and our re-appropriation of the Square One.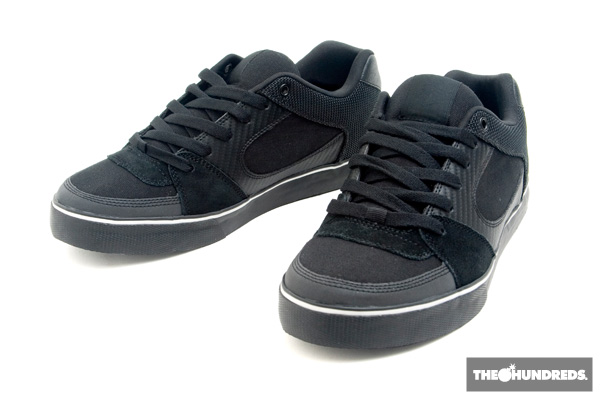 When formulating ideas to drive this project, Garry and I knew that since we were going to release 2 shoes in a single box unit, we had to propose a partnership that would not only make sense visually, but also in tune with brand integrity. So we went with a starkly contrasting color scheme, he forged ahead with a popped-out hiking-boot-inspired sneaker, with the metal hook and laces to match.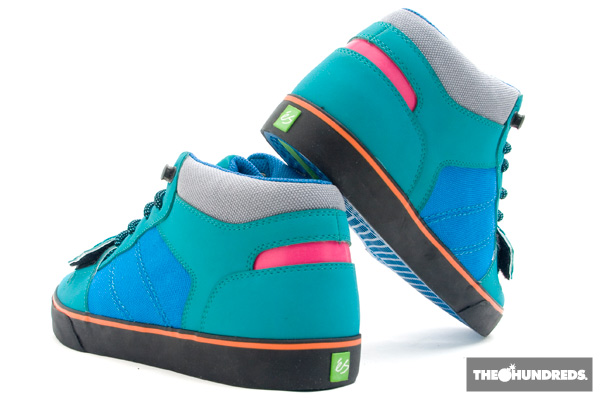 This is our eS shoe. The concept being that if I'm gonna get a once-in-a-lifetime opportunity to design one of my favorite skate-shoes, might as well take everything I've ever known about skate-shoes and put them into one sneaker. So you got the preferred fabrics from the golden era of skate (suede, canvas, full-grain leather) locked up with the new generation of tricked-out composites (3M, ballistic nylon, faux carbon fiber). All streamlined with a monochromatic black, the only subtle texture is provided by the differing materials.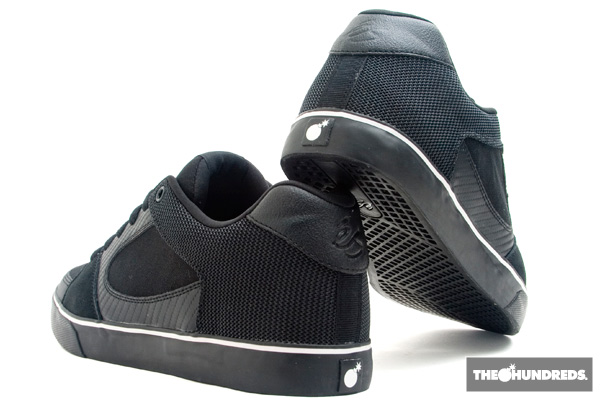 Along with select skate retailers worldwide, there are 500 boxsets being split between The Hundreds and Livestock retail stores on Saturday, October 18th. On October 20th, they will hit online. Oh, and you're drooling.
by bobbyhundreds