Scotty and I weathered the 2-hour drive to North County, San Diego this morning. Crisp air, framed by cascading ocean blue, seagulls, flip-flops, and tanktops. This is the Promised Land.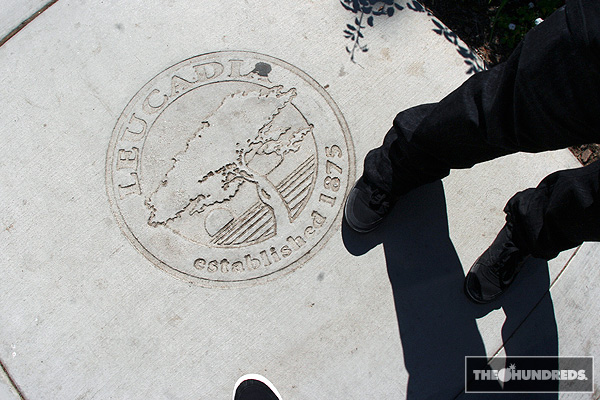 Ain't no panickin' down at Pannikin'. The relaxed atmosphere in this sleepy cafe is only interrupted by the warm smell of fresh cooking. Heads up, the waitresses don't shave their armpits. Don't stare.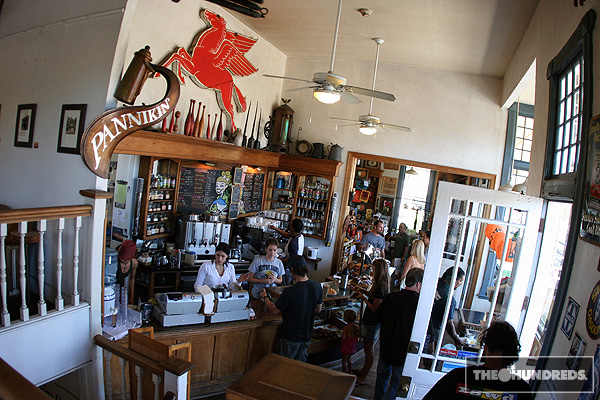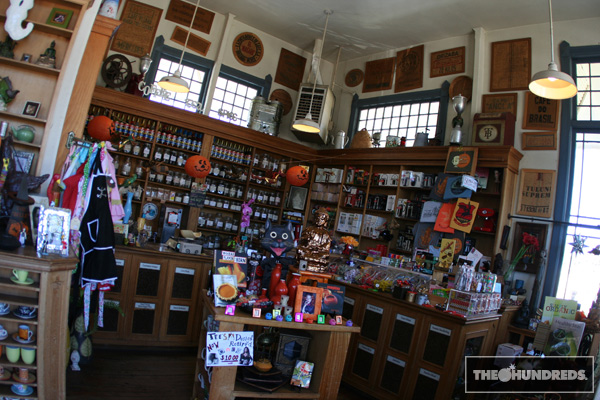 We grabbed lunch with Tanya Otero and professional snowboarder, Todd Richards. This man is a living legend, folks. I love my job.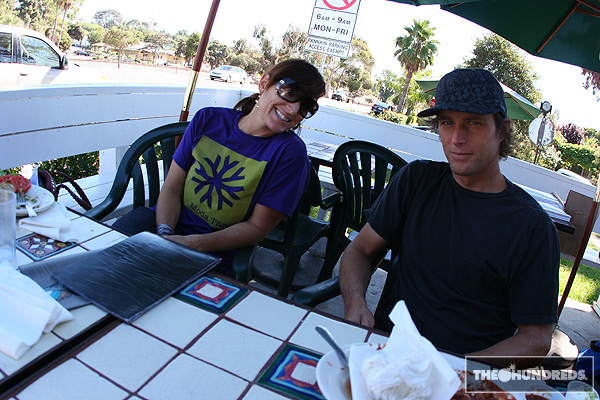 You can catch some of Todd's footage in this DC Mtn Lab clip:
Speaking of loving jobs, a couple years back, Todd and fellow pro Tara Dakides started a small creative operation that is big on fun and passion,Omatic Snowboards, in the face of conglomerate snowboard houses that currently dominate the industry. You're pretty much looking at the entire operation here at their Encinitas base. A declaration of independents.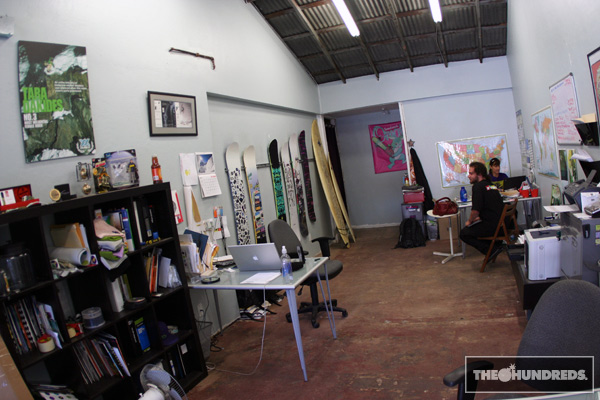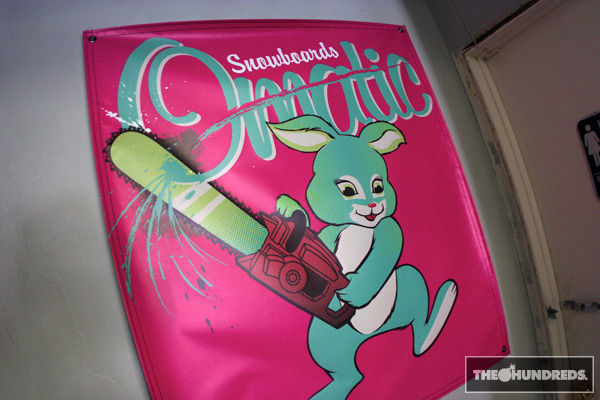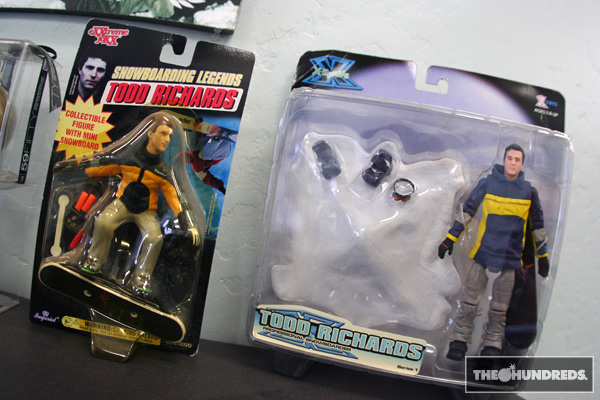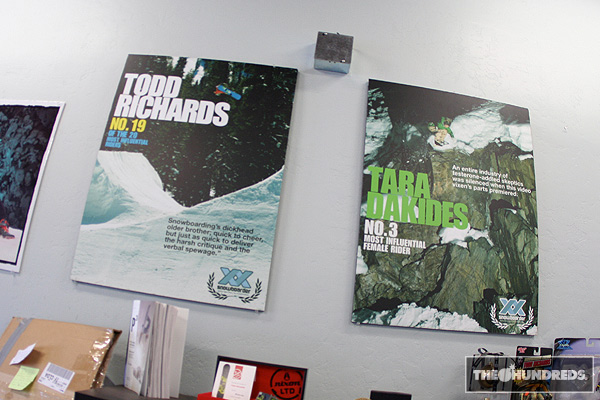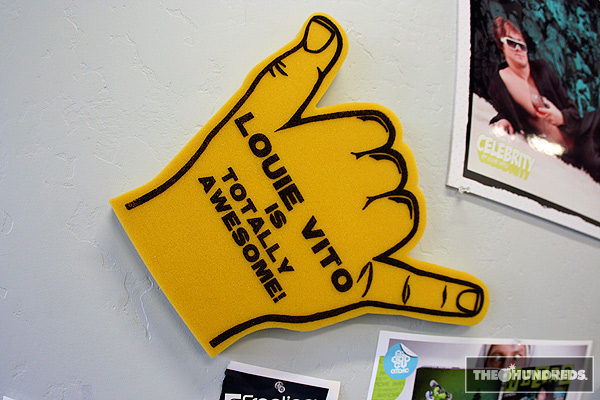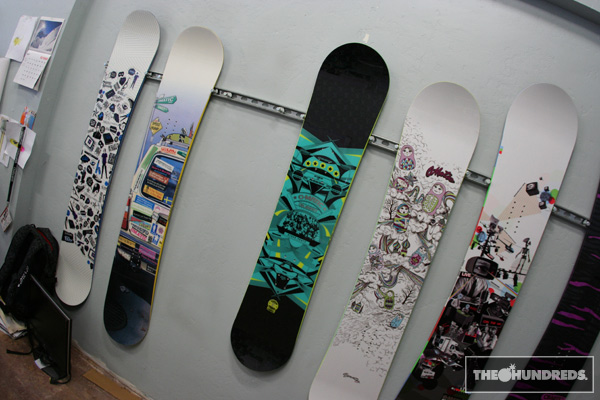 As far as brands go, Omatic is not too unlike ourselves. Their commitment to quality product, brand integrity, and core customer, is only outweighed by their tongue-in-cheek humor. No one is safe from their satirical snubs, not even themselves.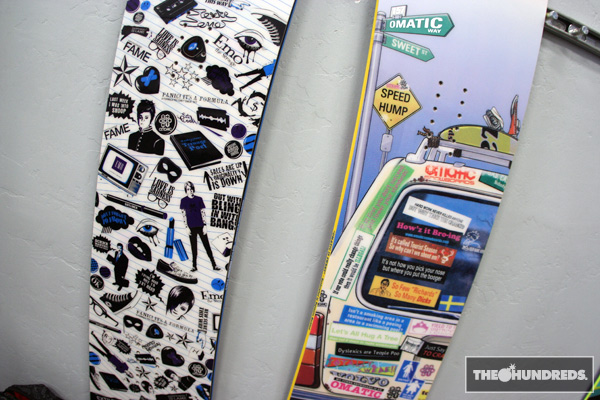 With the beach just a block away, these other boards come in handy throughout the workday. Todd had to excuse himself after lunch, he was running late for his appointment with Surf.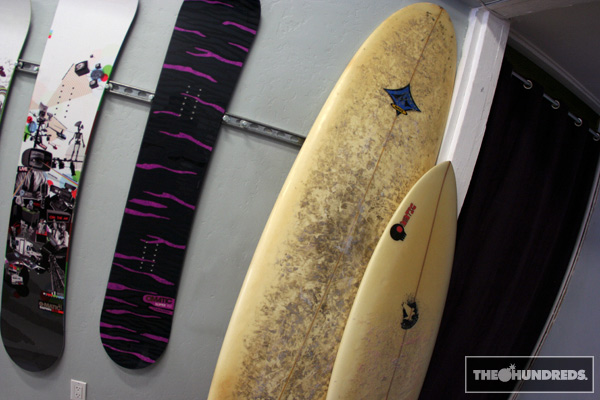 As long as we were in Encinitas, we had to run by UNIV and catch up with Mirko. We found him out back in the Alphanumeric office. With his hand in so many burgeoning companies, it's pretty amazing that he still finds time to work on his latest and greatest project, his newborn son.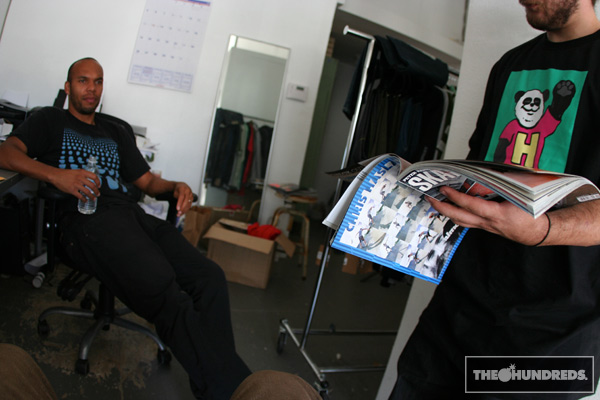 by bobbyhundreds