Judging by the hysteria inside and wrapped around the corner of The Hundreds x Garfield Pop-Up Shop in Santa Monica for our Garfield Art Show Opening tonight, chances are that you were probably in attendance, so do I really need to say more?
Believe it or not (you don't believe it), I ditched my camera at home and left the paparazzism to our friends.
***Keep checking back to this post for more updates throughout the weekend***
High Snobiety's coverage HERE: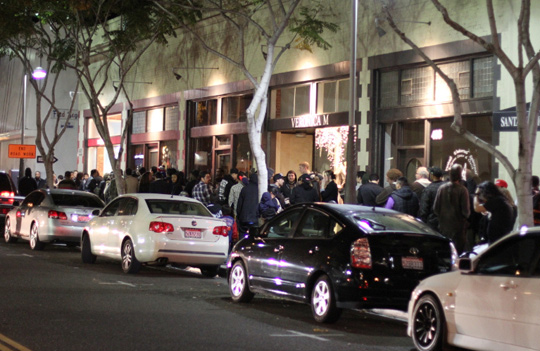 The Cobra Snake's coverage HERE: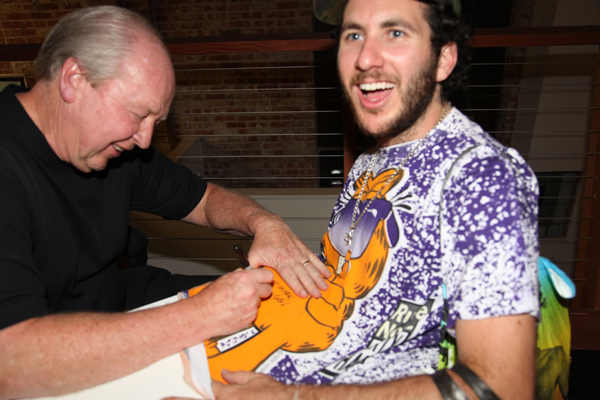 Rony's Photobooth coverage HERE: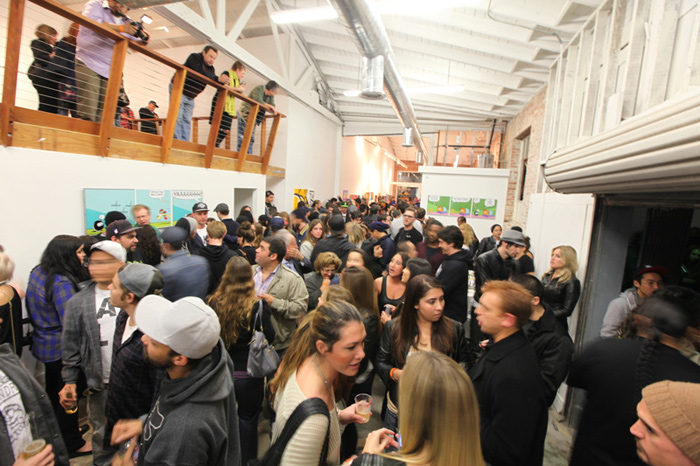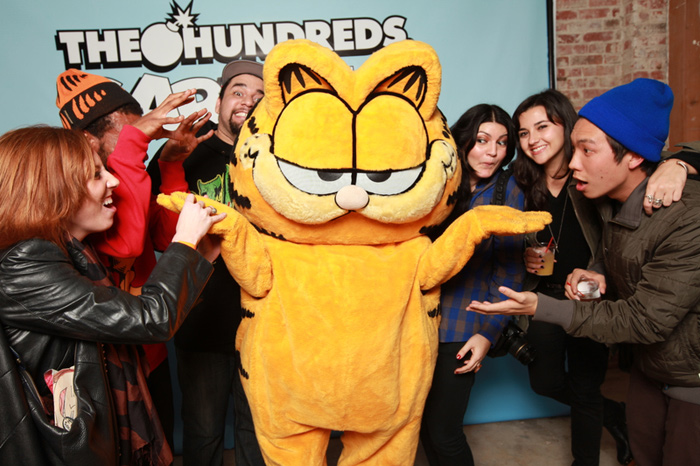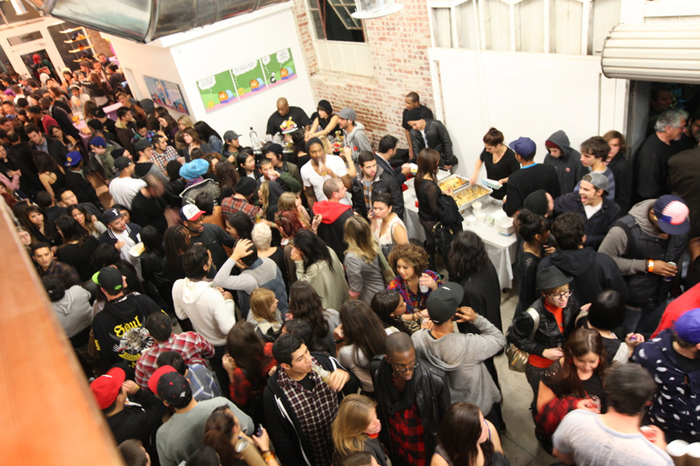 Rob Heppler's coverage HERE: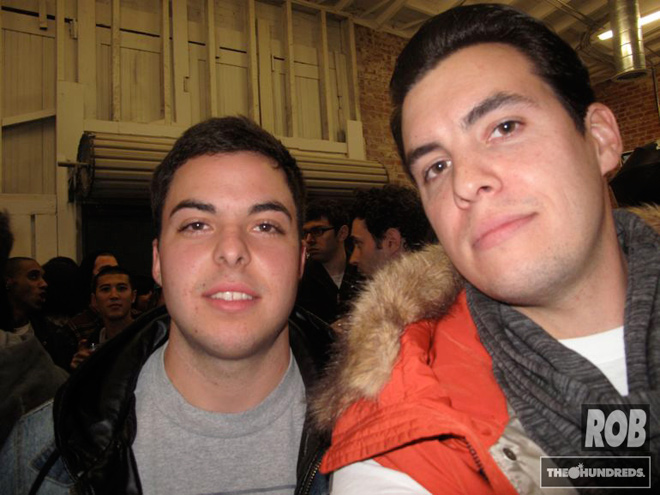 Natalia Brutalia's MEOW coverage HERE:
People Magazine coverage HERE: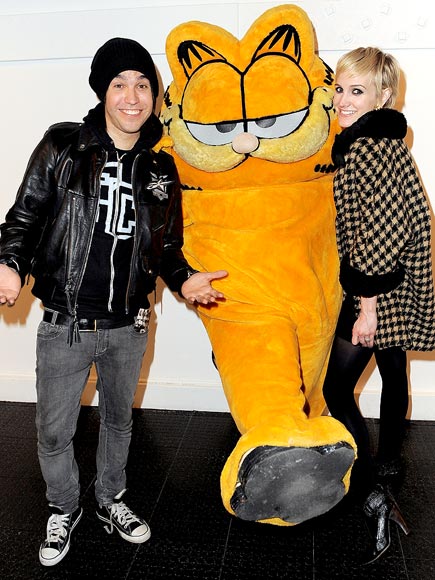 If you were one of the lonely few who didn't make it, this is what you missed out on: Lasagna, Jim Davis signing and drawing characters for hours on end, Phil Lumbang getting handcuffed by the cops, me almost getting into a fight with some kook, Dave Choe showing up in an awesome car and equally awesome flip-flops and then accosting Jim Davis with inappropriate questions, Cobra Snake telling me how crazy the turnout was considering he thought "Streetwear was dead," Deph showing up with his painting in the middle of the opening, a girl who flew in from Denver to make her dreams come true of meeting Jim Davis bursting into tears, Ashlee Simpson saying how much she loved drawing Garfield as a kid, all the VIPs and friends who hate me now because I wouldn't let them cut the line in front of other VIPs and friends, …and did I mention lasagna?
On behalf of Ben and everyone else at The Hundreds, I'd like to personally thank all of the artists who bent over backwards to contribute to this show, Jamie and Patrice at Japan LA for helping curate the show and assist in sales, Janae Twisselman at Tease Marketing, Jim and Jill Davis for being so gracious with signing everyone's everything, and especially YOU for coming.
by bobbyhundreds