Talk about last minute… Lance Mountain showed up at the office Wednesday with a Garfield painting for the show. Yes, less than 24 hours before the event. He's not even on the flyer, but yes, he's definitely in the show. For the unknowing, Lance Mountain is a skateboarding icon and personal hero of any avid skater in the world. He's o.g. Bones Brigade,.. I can go on.
His contribution to the show is great, but the story is even greater. He was at the park and watching a dad bribing his son to skate for money. Just seemed completely backwards… what happened to the days when skateboarding was rebellious? I think many veteran skaters ask the same question. My parents probably would have paid me cash to STOP skating.
Anyways, yeah. Lance Mountain. That's a big one.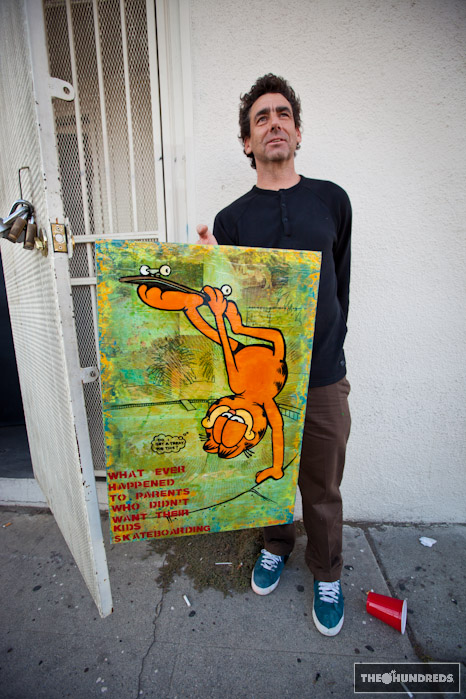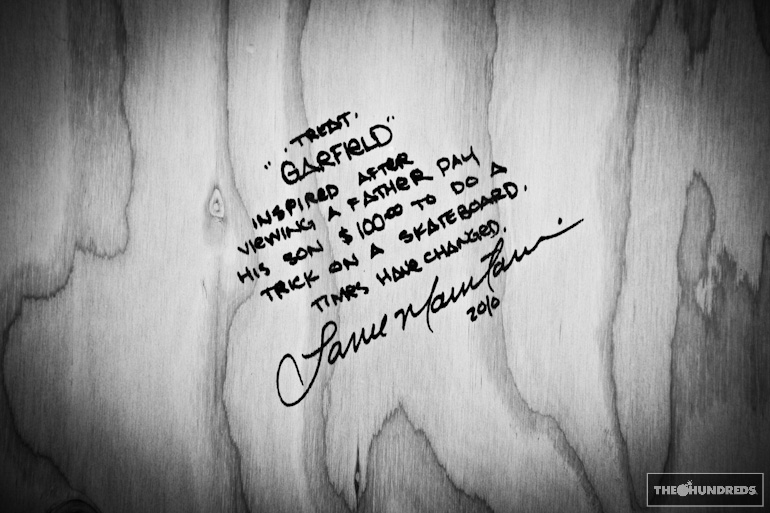 The Hundreds x Garfield Snap-Back baseball cap has arrived, one of the final pieces of our collaboration line. It hits THLA, THSF, THNY, and The Hundreds x Garfield Pop-Up Shop in Santa Monica today.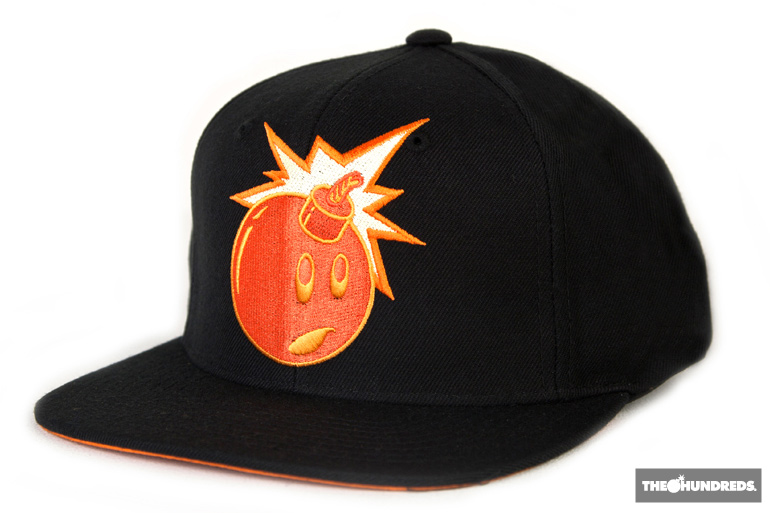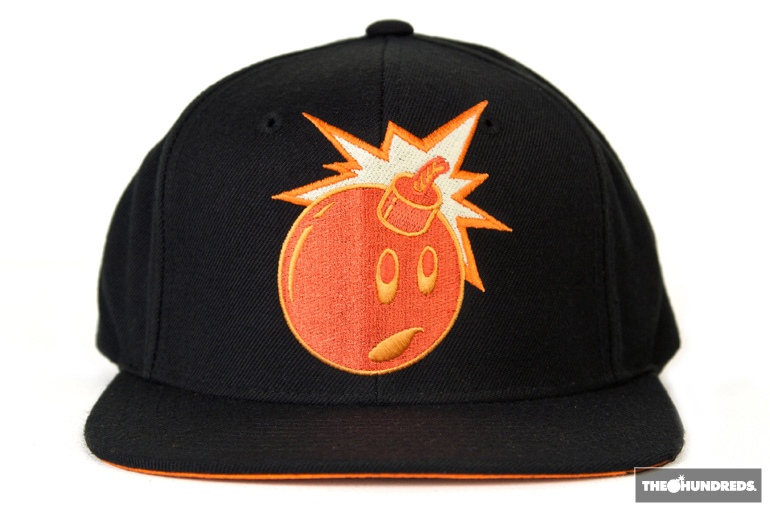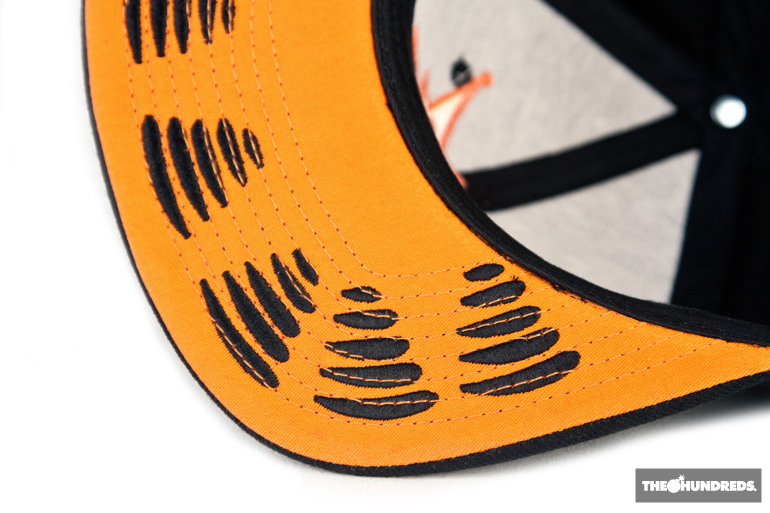 And finally, don't forget our Art Show Opening tonight at The Hundreds x Garfield Pop-Up Shop. Garfield's creator is making a rare appearance in L.A., he just flew in earlier tonight from Indiana. He will be doing a signing but the line will be hefty, so get there early. We are also selling limited edition prints of Jim Davis' Garfield comics introducing Adam Bomb. There are only 100 prints in existence, each hand-numbered, and you can ONLY buy them at The Hundreds x Garfield Pop-Up Shop for Jim Davis to sign at the opening.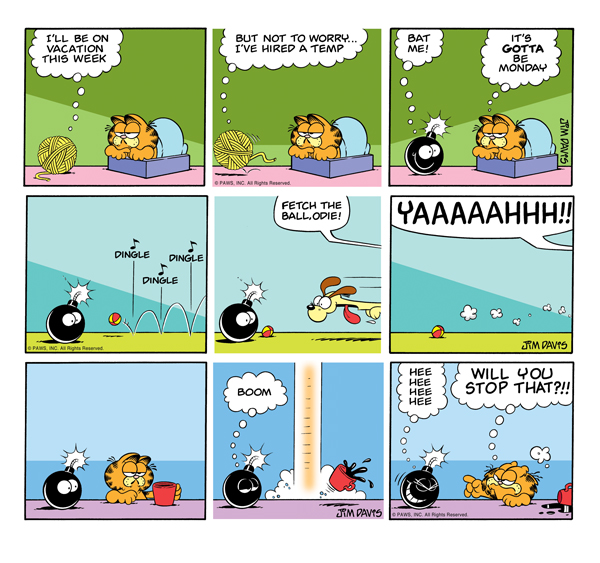 See you all tonight.
by bobbyhundreds