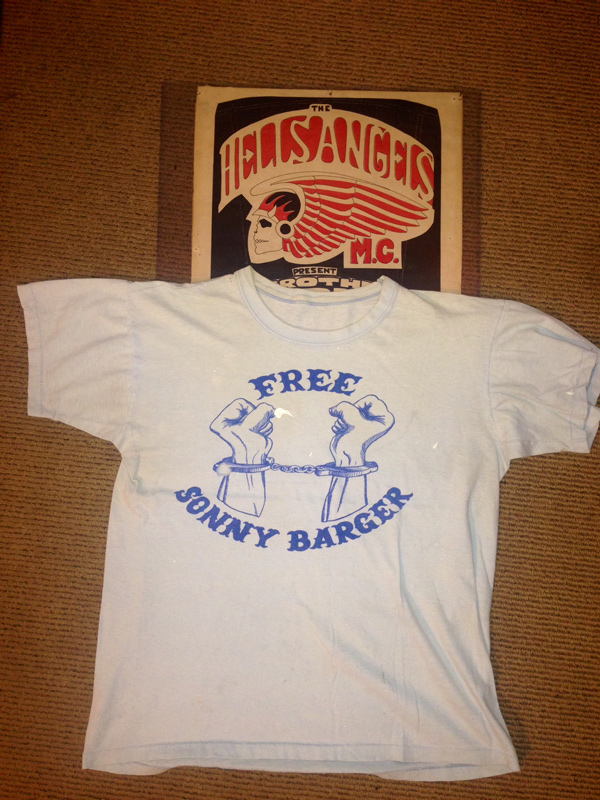 The Shirt: Free Sonny Barger T-shirt circa 1987.  When Sonny Barger, founder of the Oakland Hells Angels went to prison in 1987 for a RICO act charge, his ex-wife made these shirts and sold them in the back of magazines for $5 a pop to help raise money for Sonny's legal defense fund.
The Story: Not many of these shirts survived, and the ones that did rarely go on the market.  We've been offered $7,000 for this, and turned it down.  Aside from monetary value, it's an important piece of Americana.
What's up, Bo? The Art of Punk Season 2 for the MOCA Museum comes out in the fall, co-publishing Estevan Oriol's next book of Lowrider photos, which will hopefully come out later this year, and a few clothing line collaborations are in the works.