This morning, acclaimed director Danny Lee and I survived a harrowing trek to Glendale on our way to Disney's headquarters. Danny filmed the entire experience for a spur-of-the-moment, behind-the-scenes documentary on how our Disney x The Hundreds project came together. The short film will debut right here Monday morning, so stay 'tooned.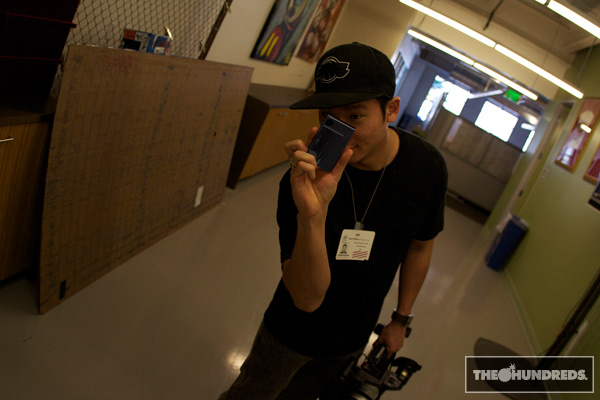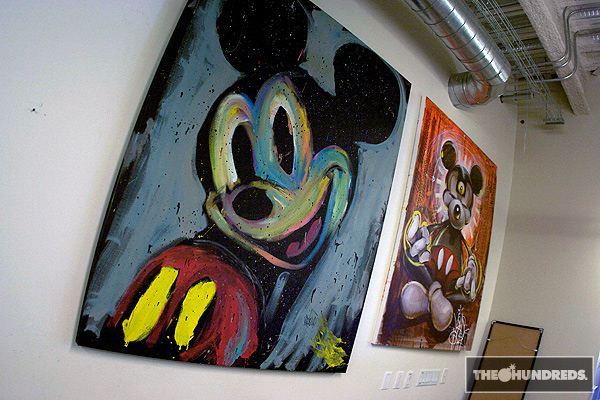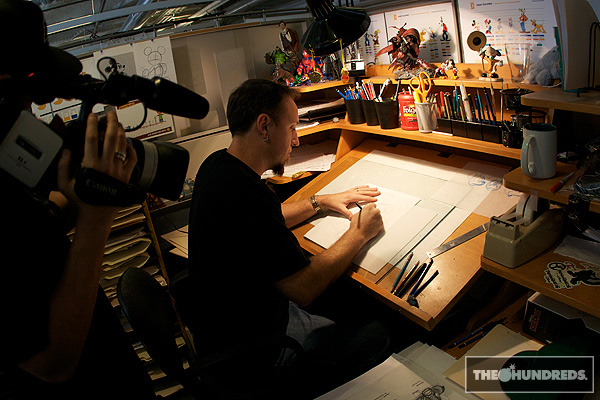 Some of the B-reel..
On the other side of Disney's parking lot is the Imagineering department where they work on all the crazy new Disneyland rides and theme park attractions. Les showed us some buried treasure, like this forgotten Tomorrowland rocket.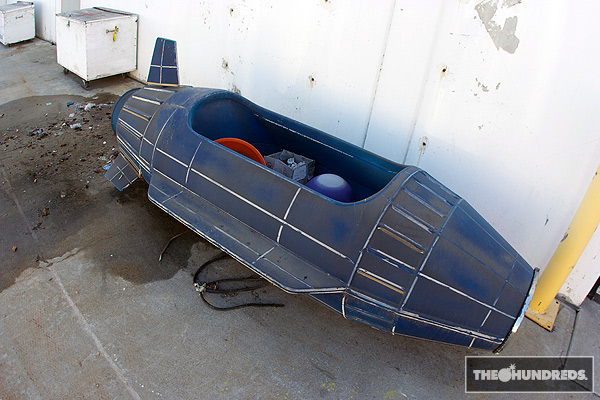 Some more Disneyland artifacts. A People Mover car and a SkyWay bucket, which Disney pulled out of their parks years ago. I used to hock loogies from those things.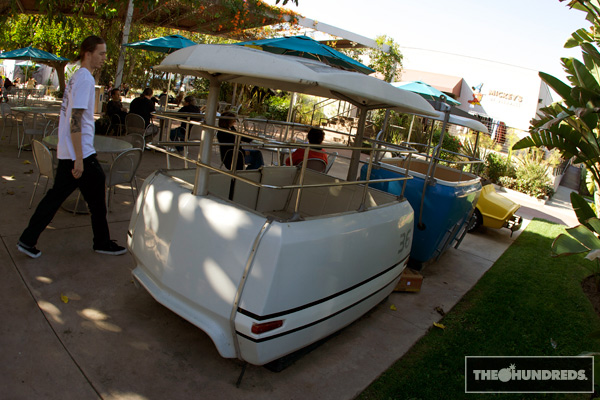 And last but not least, a vintage Autopia car. These things were super rudimentary, a ridiculous seatbelt that was literally a belt, definitely no power steering, jerky, impossible. But fueled by memories.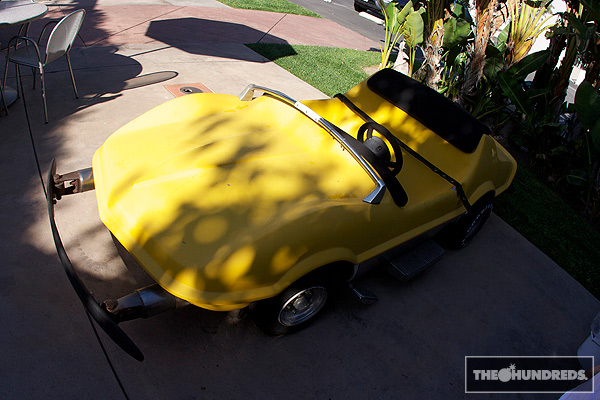 It was actually Walt Disney's 107th birthday today. Neatorama posted a "10 Fun Facts about Walt Disney" this afternoon. There's even an obscure video on Goofy's battle to quit smoking cigarettes. I always knew he was a fiend.
by bobbyhundreds