Saturday night, I headed out to the ninth planet of Pomona to catch one of my favorite hardcore bands in human history, Undertow, at The Glass House. John Pettibone et al. destroyed.. too bad I missed the first half of the set because I was sent on a wild goose chase for a photo-pass that I had initially been told didn't exist (!?!?). But I digress. It was still worth the hour drive to catch the final numbers from the rafters.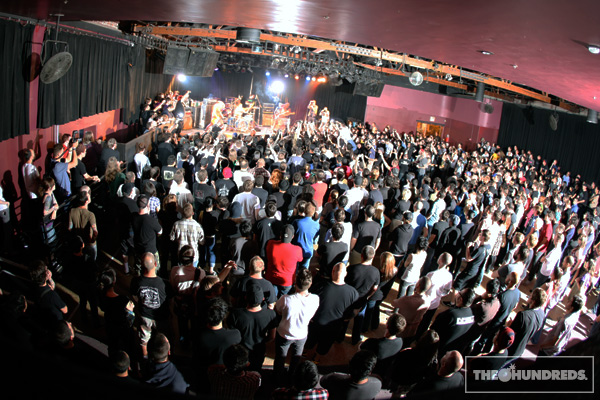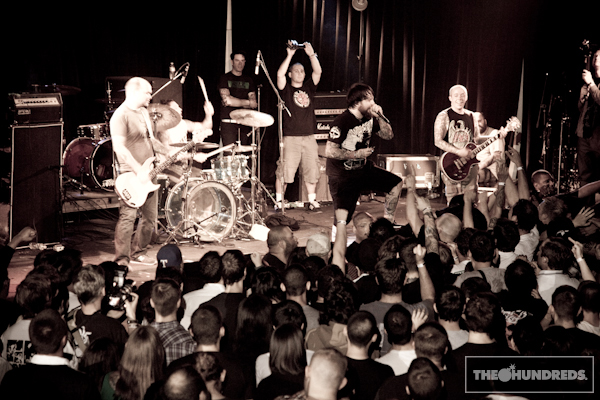 The older I get, the more I appreciate the work this band put forward, plus all the other Seattle hardcore units our friends played in like Trial, Botch, and Harkonen. If you're at all interested in their music, you must pick up EVERYTHING, the essential Undertow off Revelation.
As the night waned on, Zach reminded me that live music and photography are all fine and dandy, but the real reason we grew up going to these shows was to hang out with the homeys. From The Barn (Riverside) to the Troubadour (L.A.), Koos Cafe (o.g. in Santa Ana) to the Showcase (Corona, R.I.P.), we'd skate during the day, hit up a show at night, pick up a couple 'zines for the road, then head to Baker's or Del Taco for a BRC burrito on the late-night. Rinse. Repeat. This is how I spent my youth. I'm twice the age now, but it's like I never left.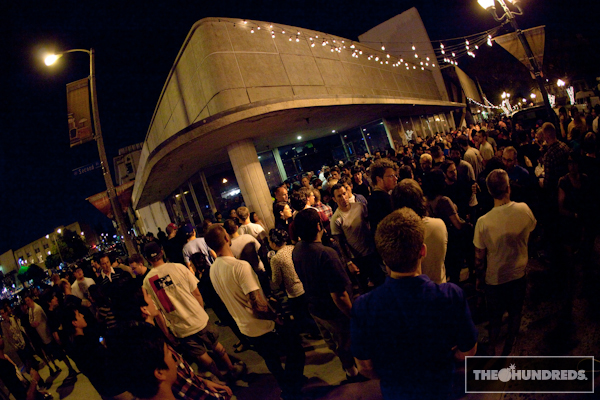 Brothers from other mothers. Josh aka DEPH (To Die For) and Zach (Zach Cordner). Josh and I did everything we could to NOT talk about our careers in the apparel industry. Zach and I talked all about his new band with Benny Wei, 11:11. LISTEN.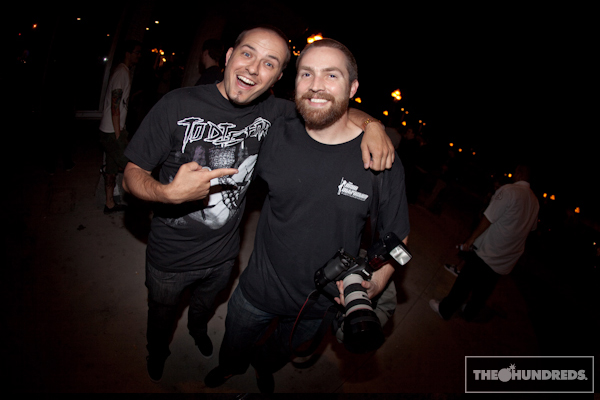 I guess these would be my sisters from another mother, then. Long time no see, Jill and Chrissy.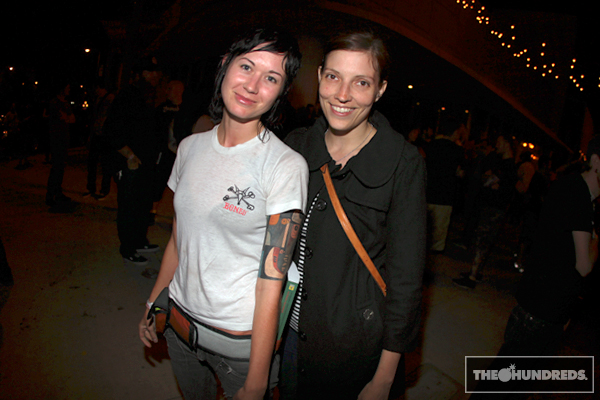 Jon Halperin and his lady, Sarah. Jon runs The Glass House, and that's no easy task. Neither is wearing a David Archuleta shirt at a hardcore show, you gotta dig the humor.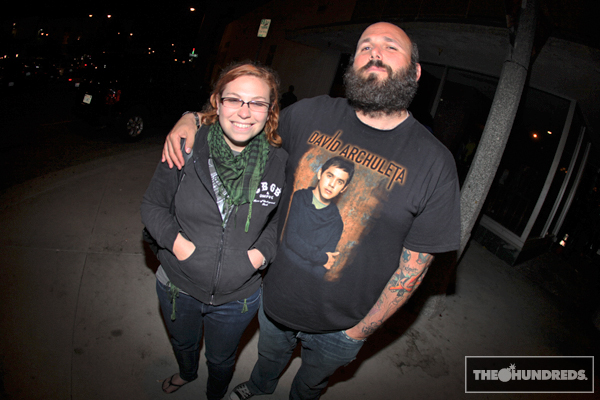 I saw a few TH pieces floating around the crowd, and that was super rewarding. A lot of people also dapped the t-shirt I was wearing, and had questions about it. Daniel here was one of the curious folk, he has a band called Northern Towns. LISTEN.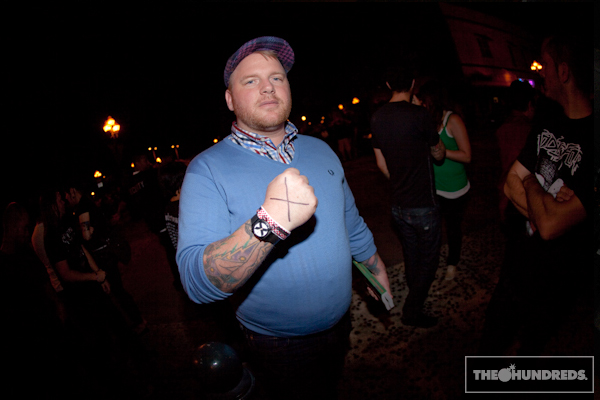 I knew I'd find Andrew here. He used to trailblaze with Strife, now has a new band (of which I'm blanking on at the moment, SORRY Andrew). But he's also the kingpin behind Tradition. We talked about Dom Kennedy's new album, as well as Diz Gibran's. Hip-hop talk at a punk rock show is rad, like eating steak with sushi at a Vegas buffet.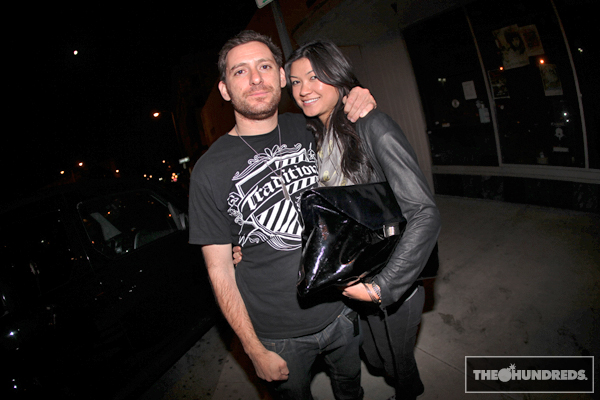 Like old times, friends. PK represent! (You can't knock theBlood In / Blood Out handshake).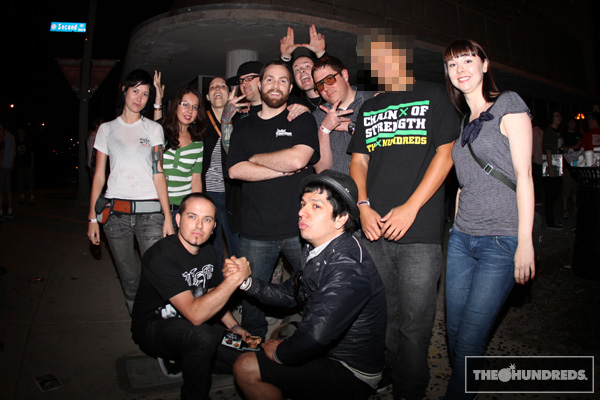 by bobbyhundreds