I guess when you're a typical clothing brand, one of the litmus tests of determining success is if celebrities are wearing your product. So most brands out there work closely with stylists and PR agencies, they set up star personalities on flow programs, it's a pretty dialed process. Not that there's anything wrong with that, but we've always figured that if a celebrity wants to wear our clothes, they'll go ahead and buy it. I don't think it does much to impress the lot of you anyways (some of you are so hardcore, it turns you off to see famous people in our clothes if anything) and if we're gonna give gear away to anybody, it'll be our friends or everyday supporters who deserve it. (The best is when celebrities approach us, or walk into the shops, expecting to get laced with product just because of their notoriety, and then getting asked whether they're paying cash or card).
That being said (/Larry David) The Hundreds pops up every now and then in the entertainment world and this kind of natural product placement far outweighs any paid campaign. Plus, one day we can show our grandkids this and tell 'em "See, Grampa used to be cool."
Case in point, Game (in ourThurston shirt) on the cover of this month's Source: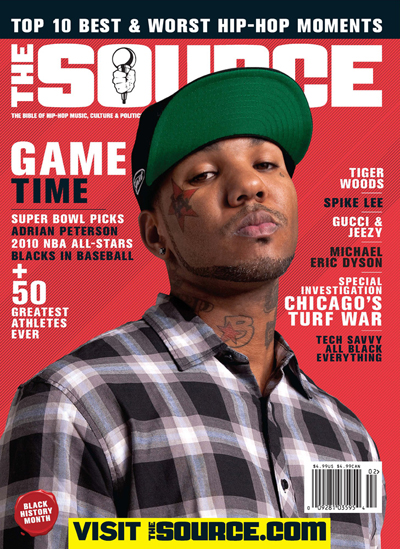 Onstage with A Day to Remember: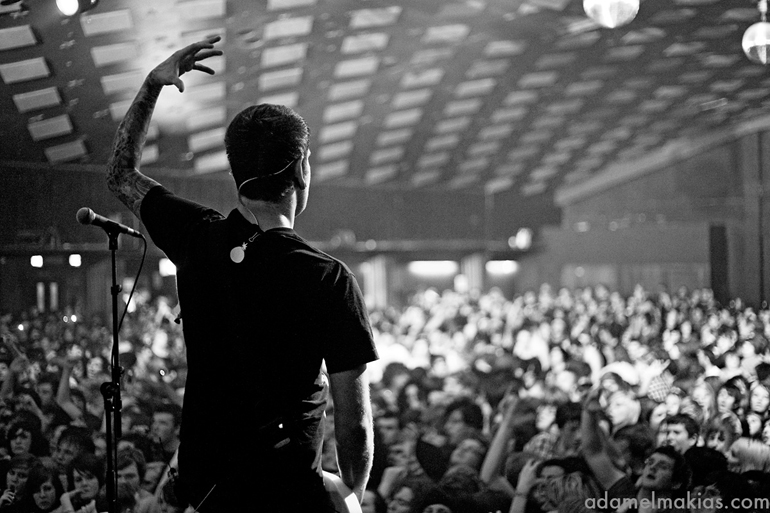 and in their latest video, "Right Where You Want Me To Be":
and last night, Luda Tweeted this pic of Chris Paul, Danny Glover, himself, and Adam Bomb down in New Orleans. Not too shabby!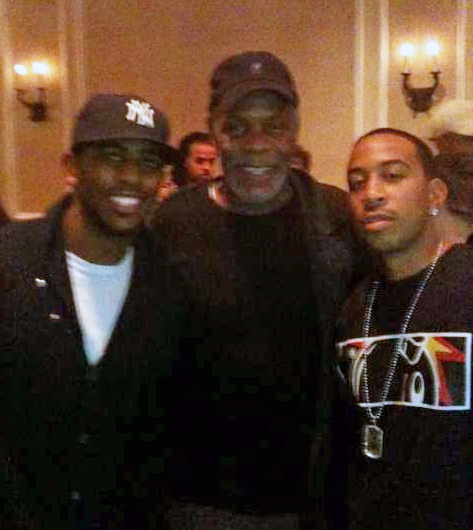 by bobbyhundreds