Clocking out over at The Pancake Epidemic…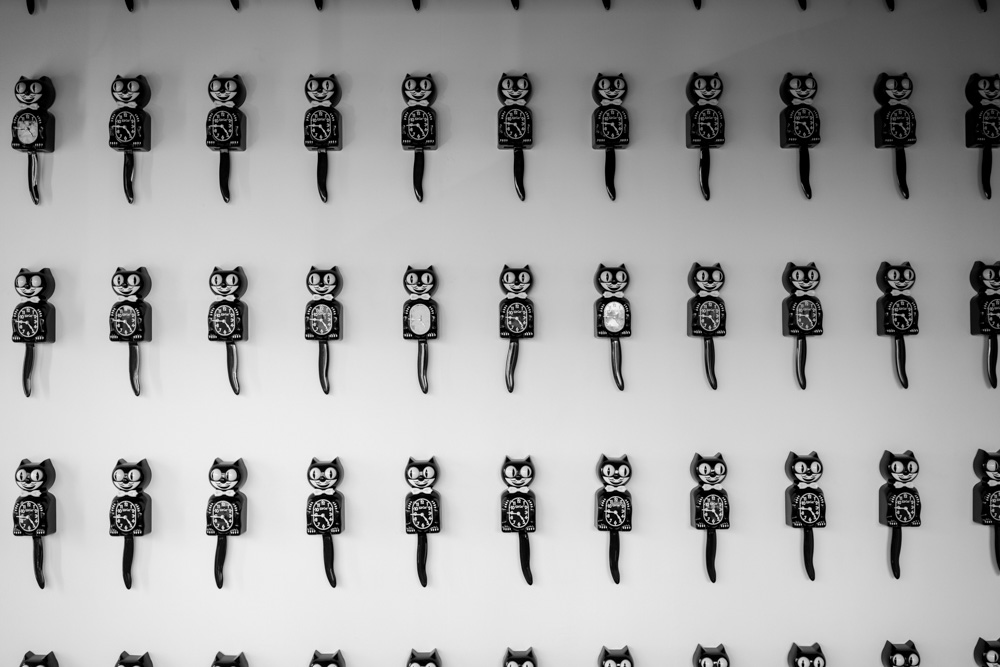 Joy Claire, A$AP Bari, and Edison Chen commiserating…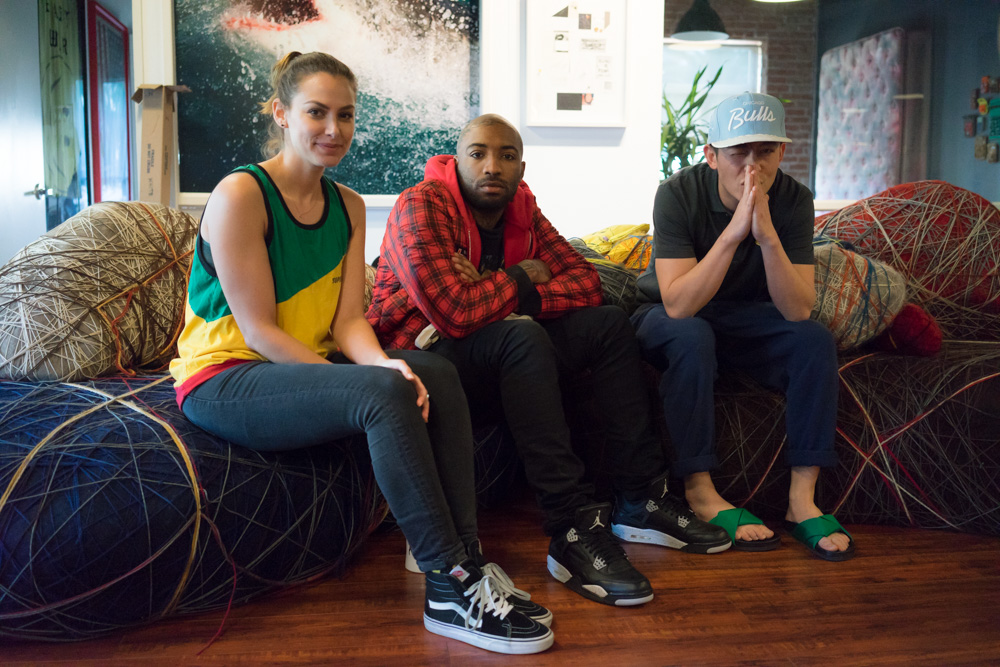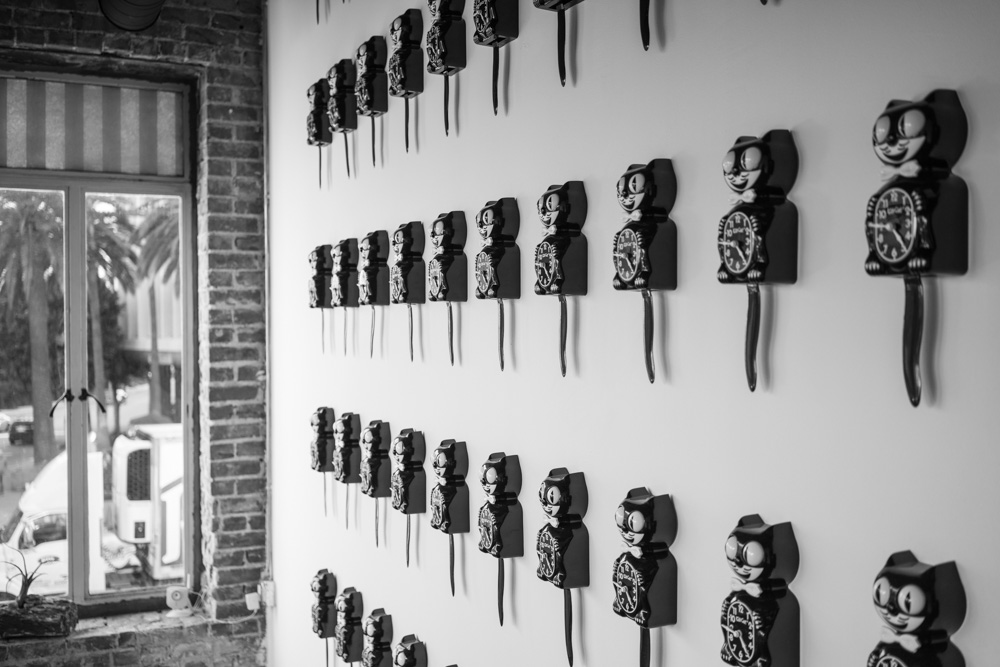 The Hundreds Design vs. The Hundreds Retail at paintball the other day.  I've still got bruises.  Not black and blue.  Not even gold and white.  Green and yellow, more like it.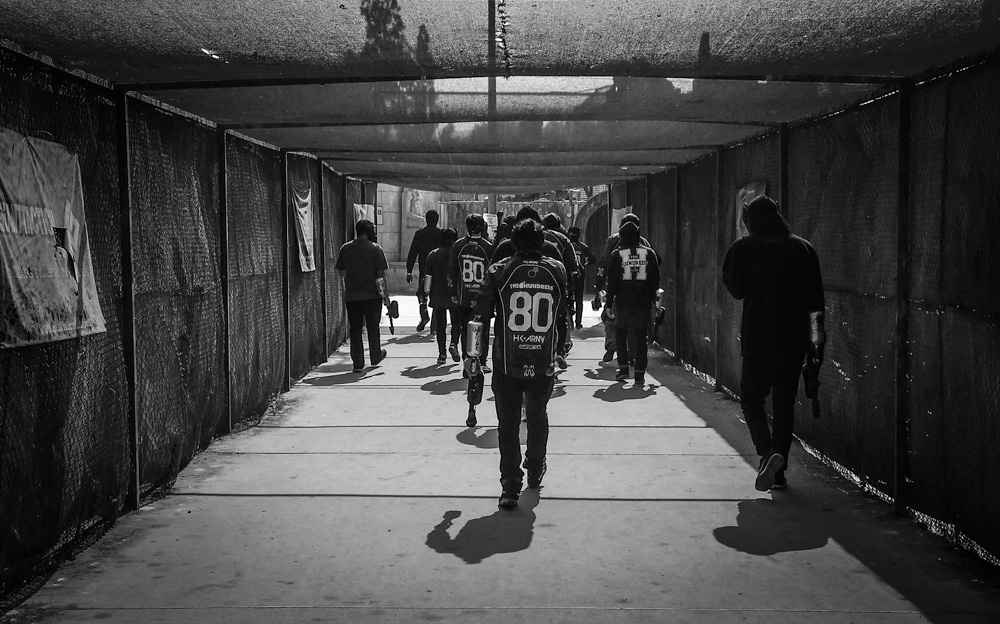 Afters Ice Cream doesn't typically make the journey from their native Orange County to LA, but they packed up the van and surprised us on First Friday.  I don't know what it is within The Hundreds' community, but I've been hearing so much about Afters this past year.  Well, I guess now I know why…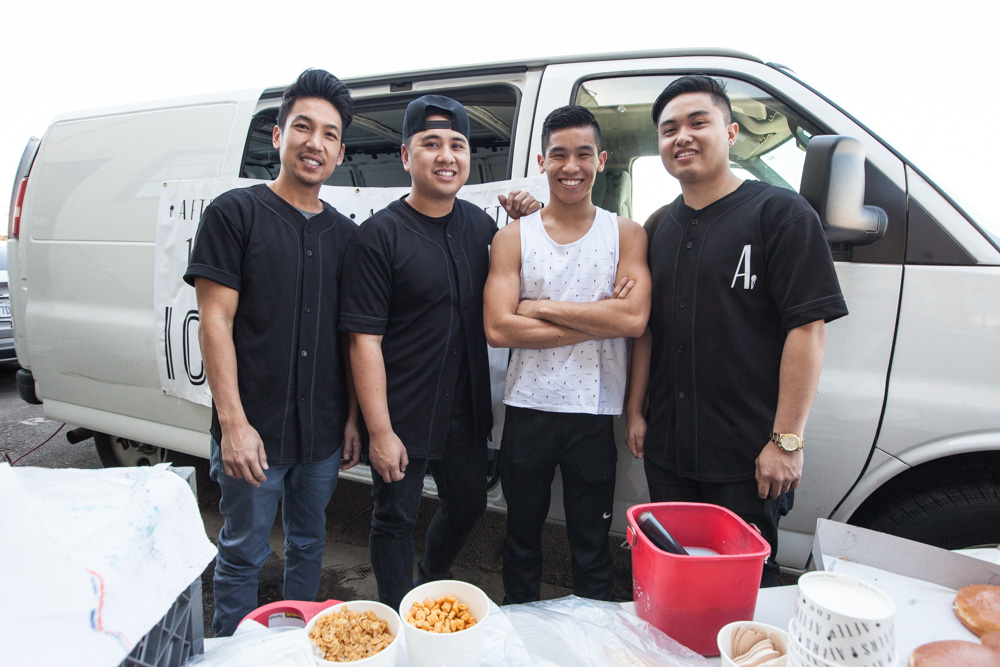 It's their customized ice cream sandwiches.  Right after this, they've got a top-secret technique of pressing and sealing the sandwich together.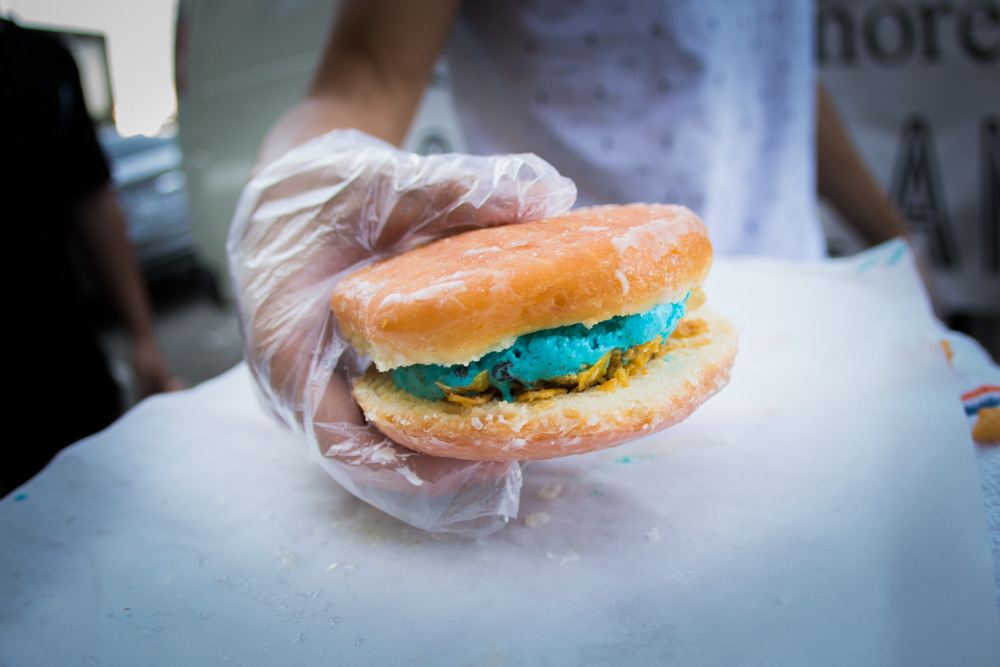 The donuts are theirs, homemade.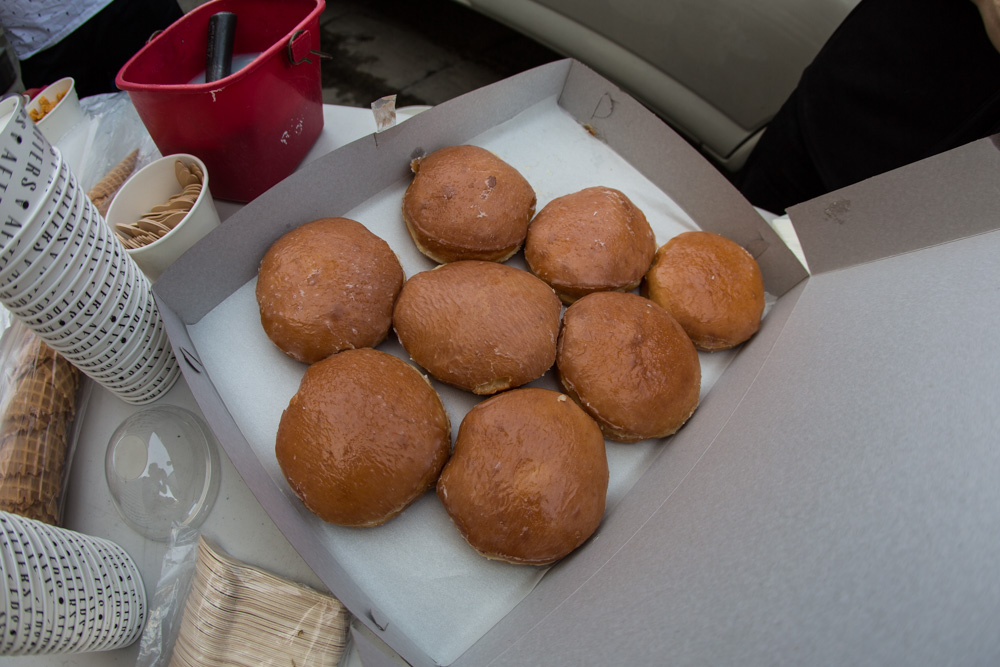 They treated us to their Cookie Monster flavor ice cream.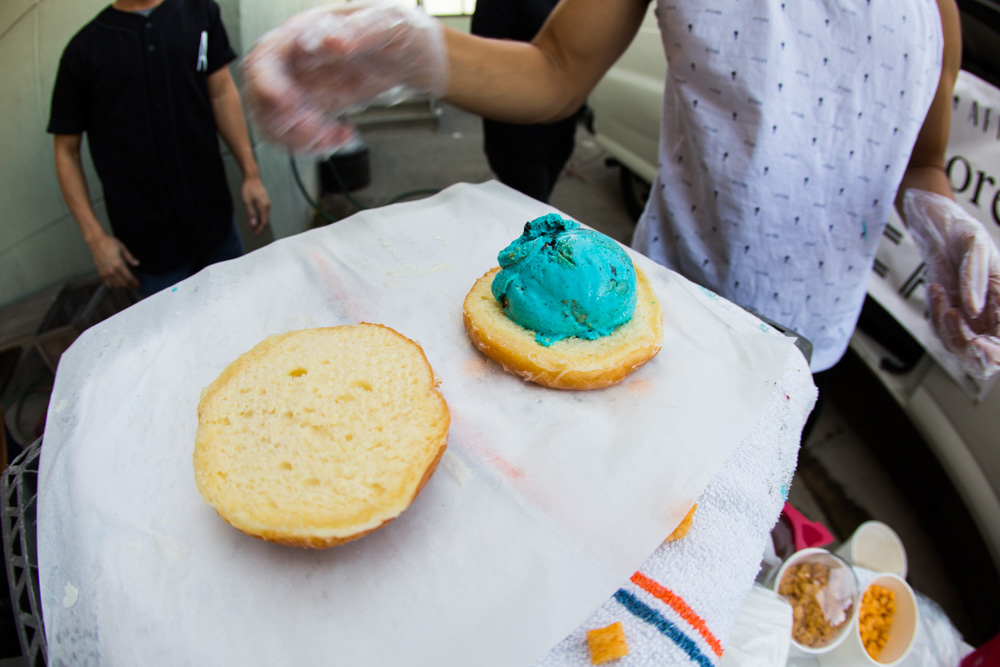 Heaven in a handbasket: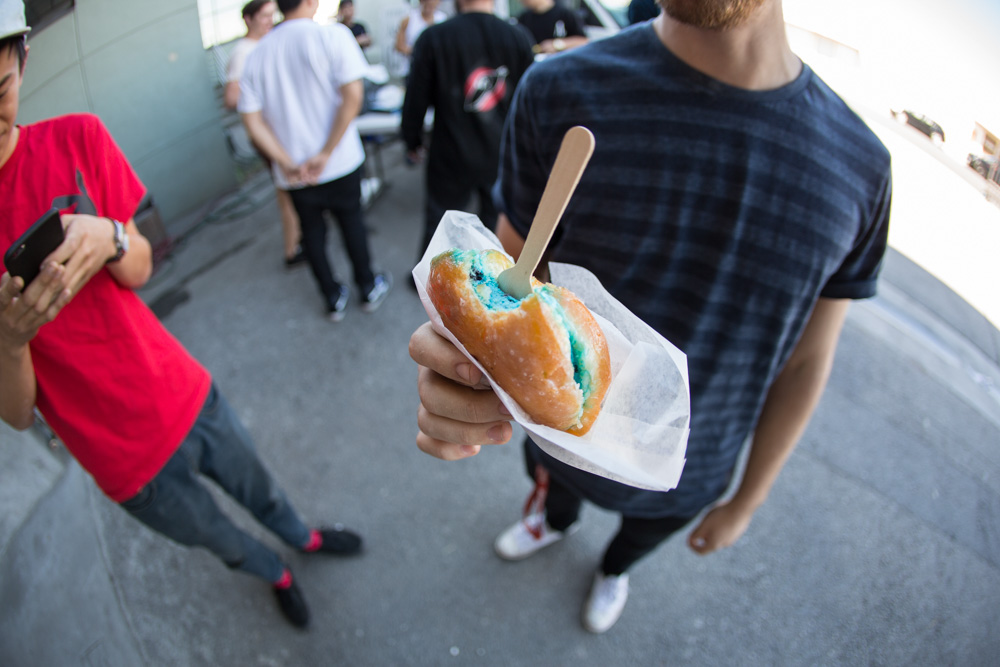 Alina digs the strawberry: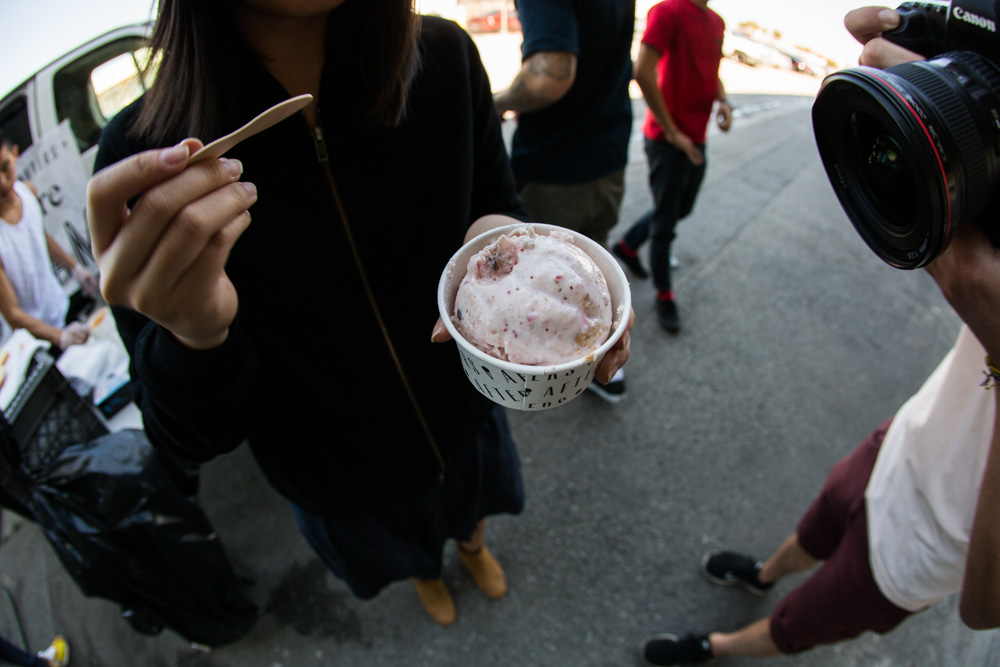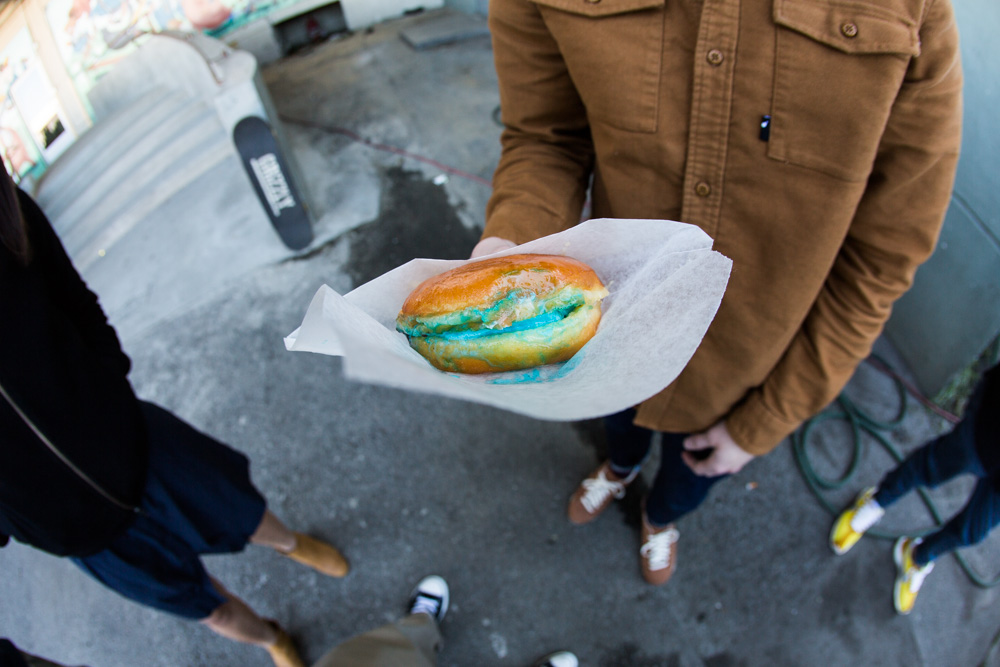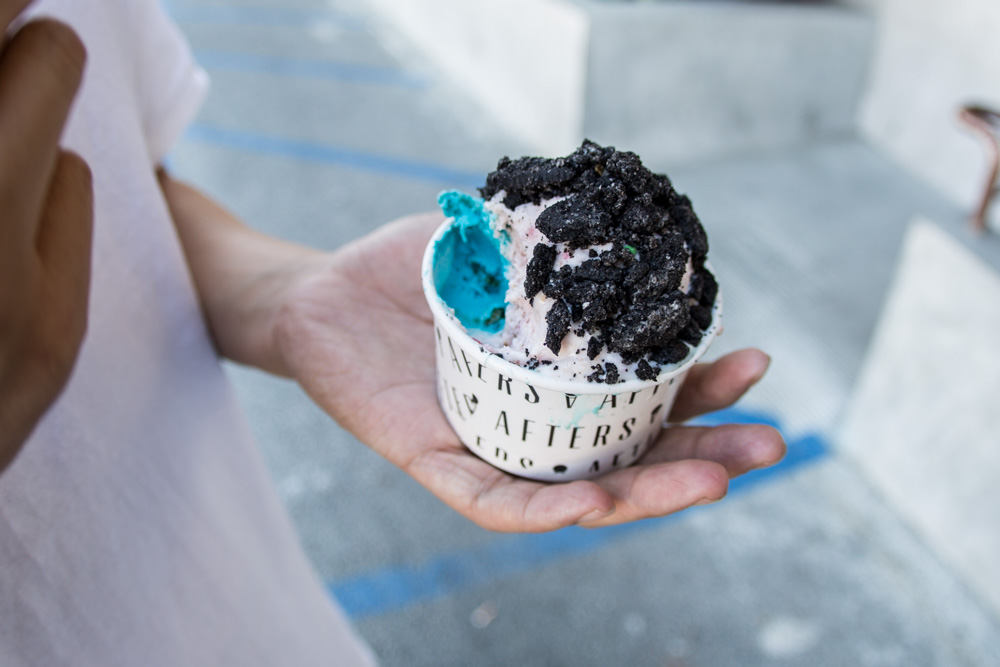 If you're anywhere remotely close to Orange County, DO YOU: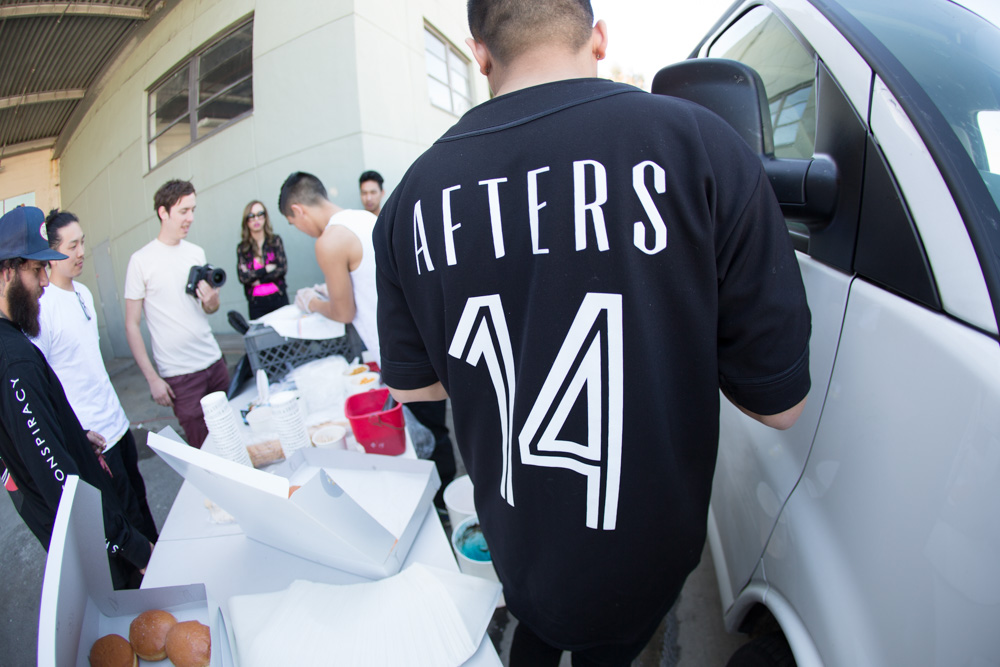 Now that I've got your stomach's attention, Sushi Gen cuts the best sushi in Los Angeles.  I said it.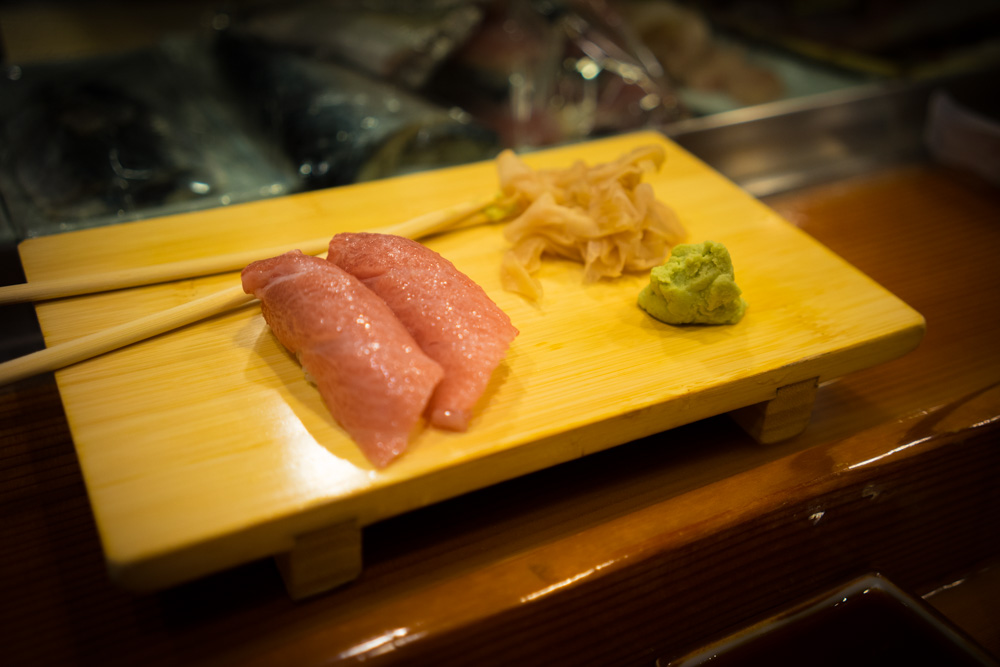 And Pabu in San Francisco has some of the best okonomiyaki this side of a Japanese temple.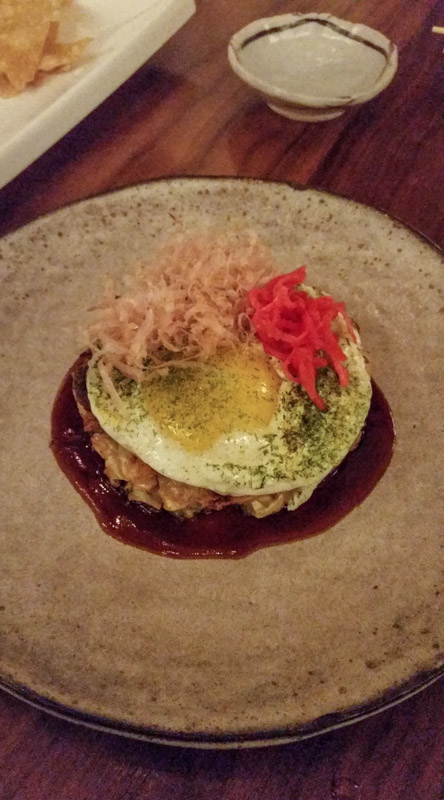 Thanks to my friends at VANS, Converse, and our family at adidas: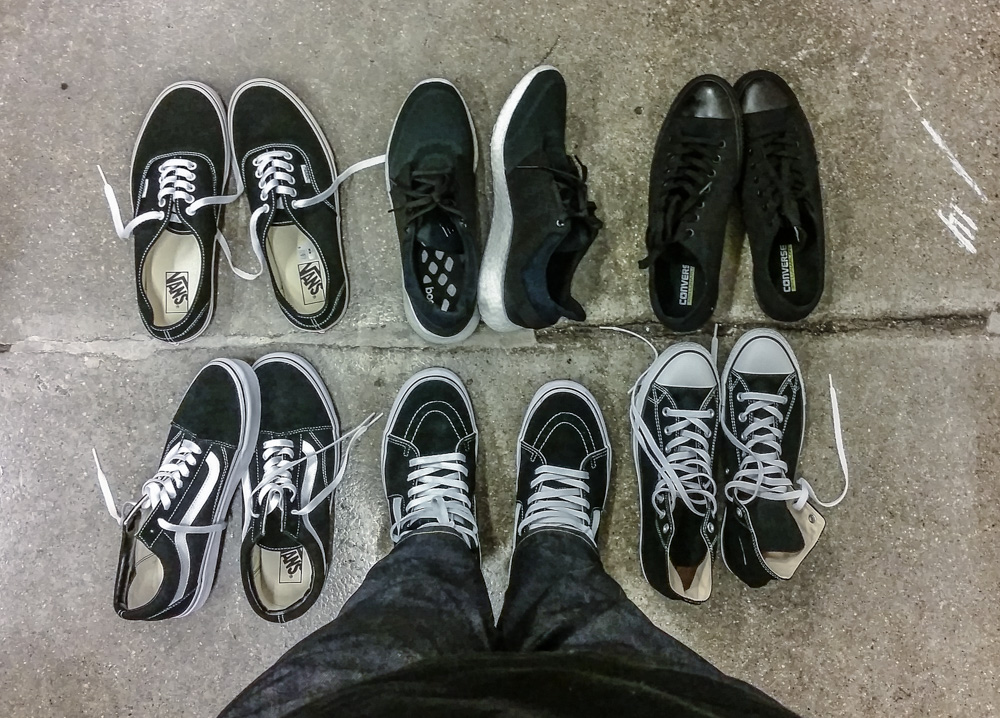 Unlike my Instagram, NO COMMENT: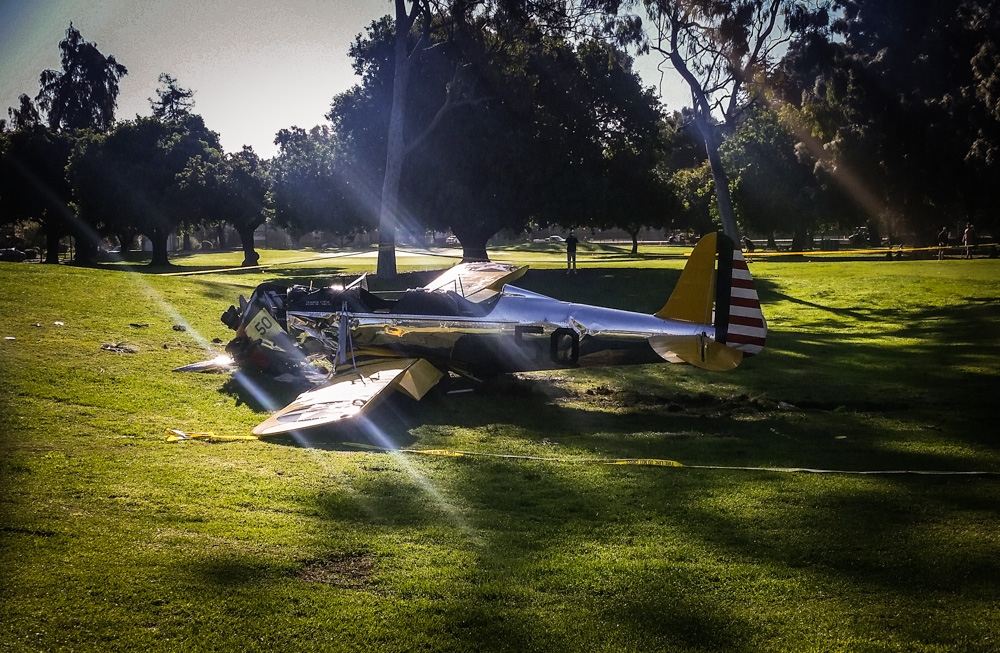 2ne1's CL checks in at The Hundreds Homebase this afternoon.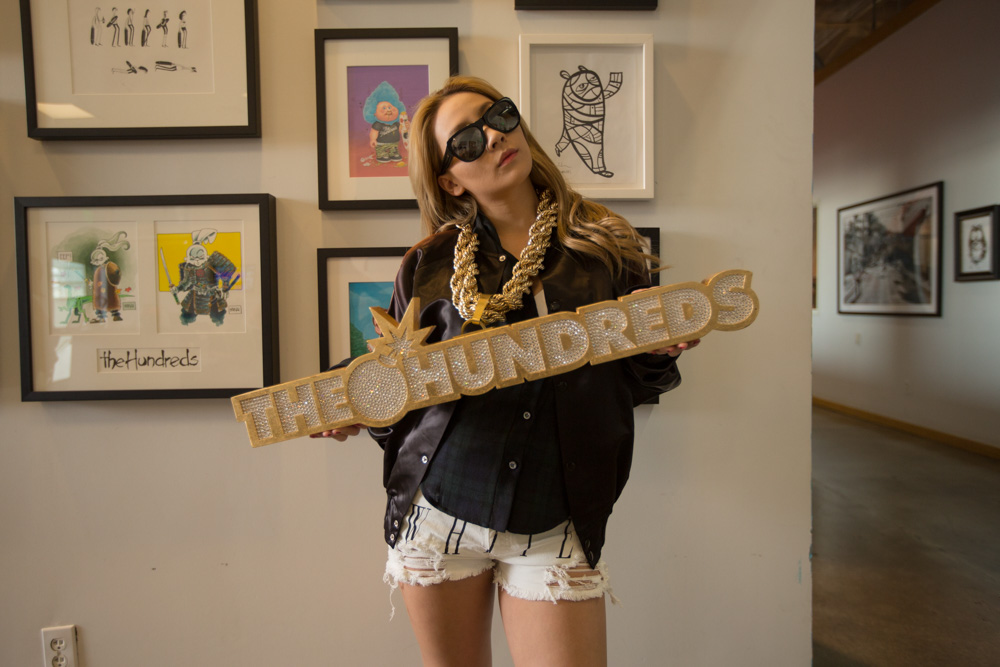 Ben Hundreds lookin' lean and mean: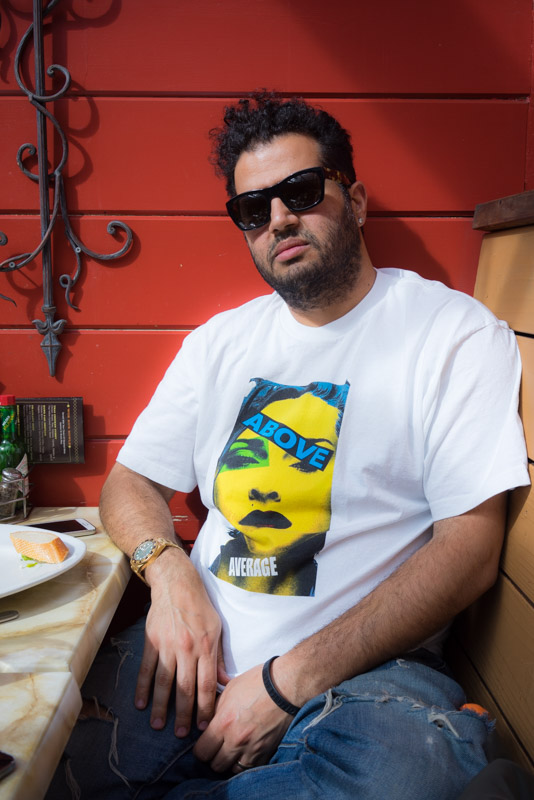 While in San Francisco, followed Benny Gold to the new Soma skatepark: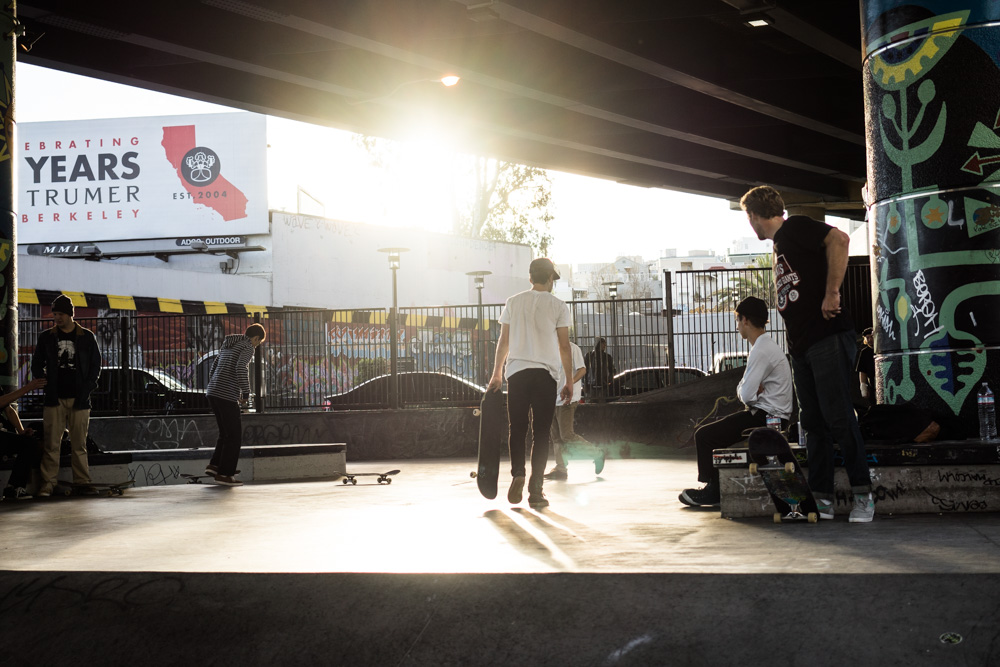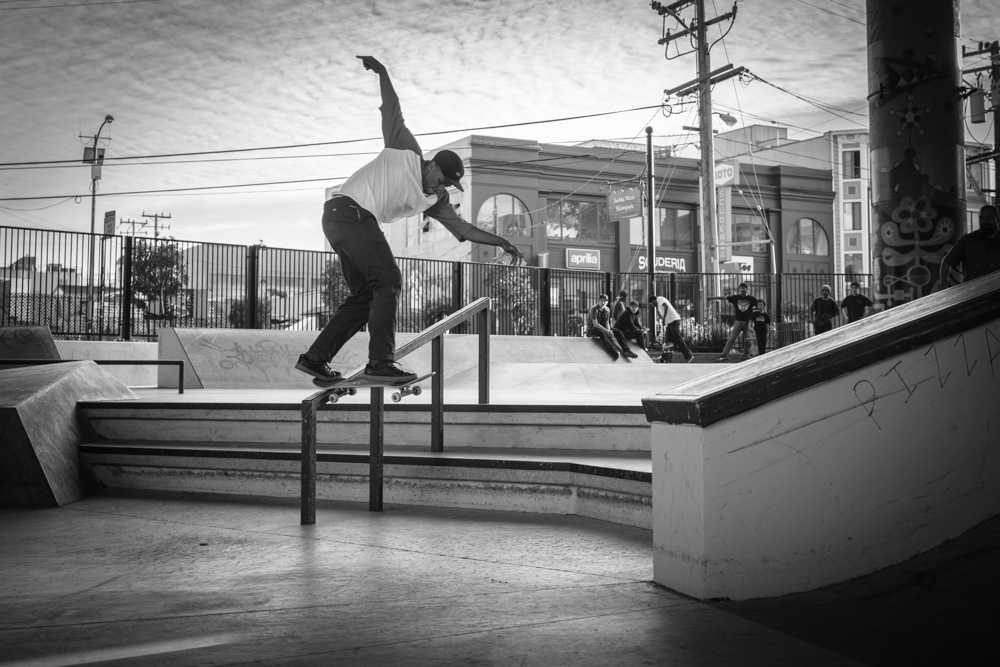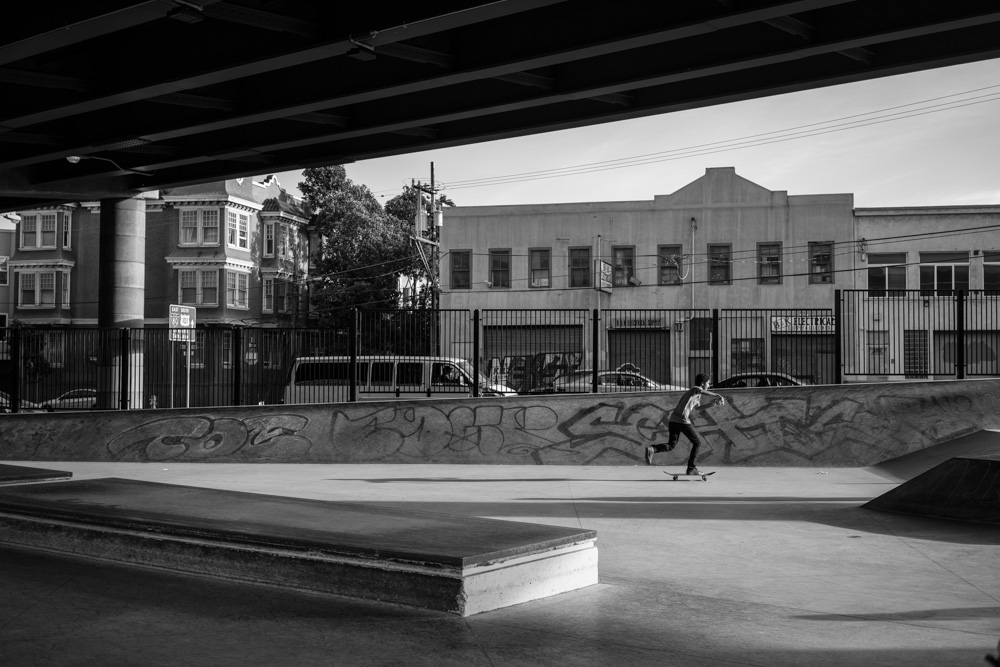 Flew home against a majestic performance: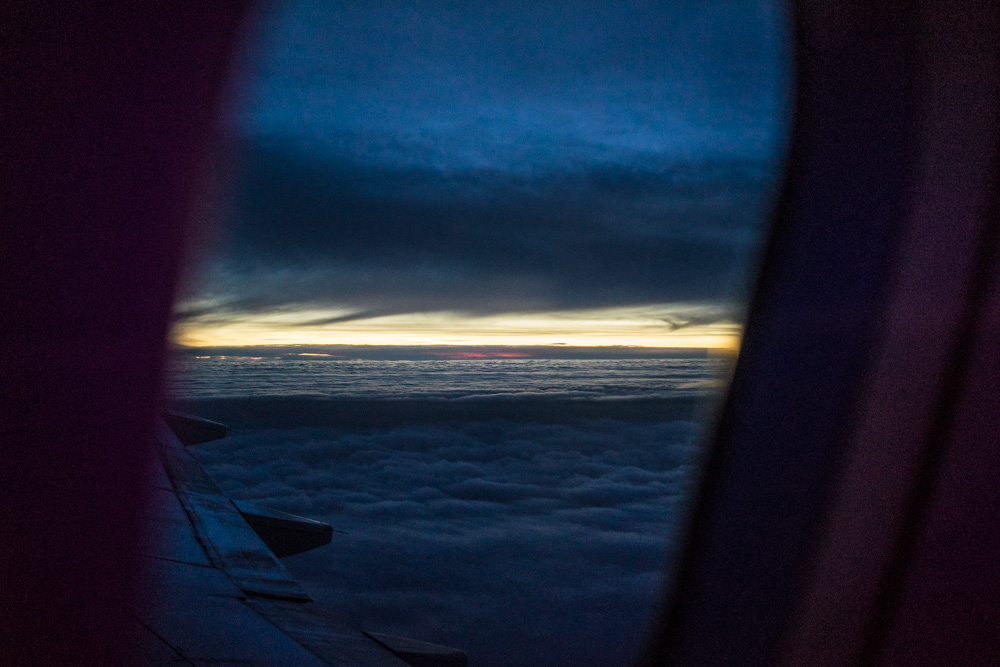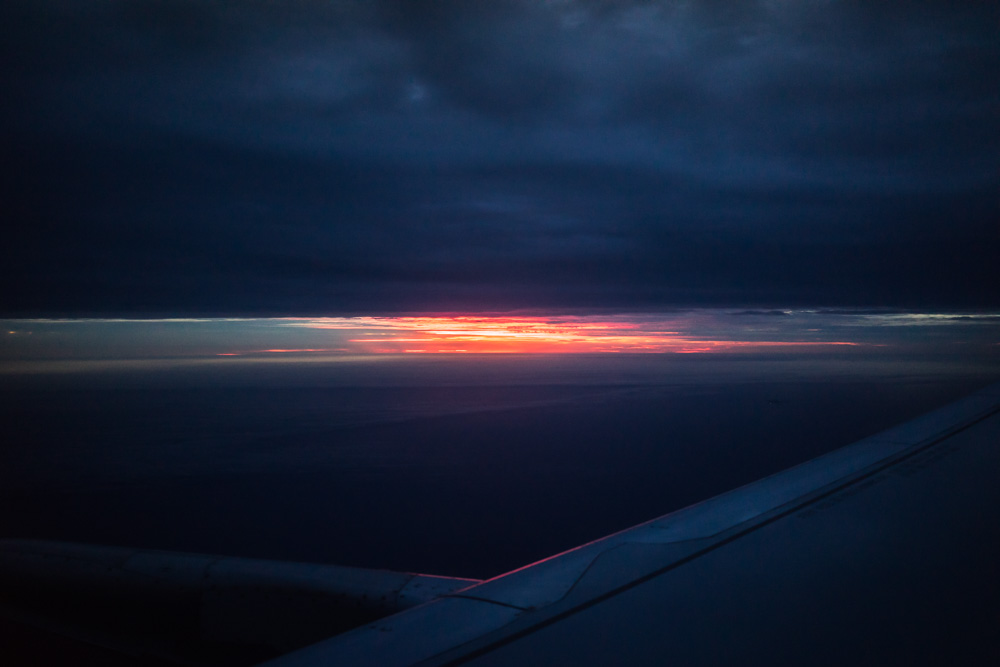 So, why all this traveling around?  If you're following along on my Snapchat, you know that I've been directing this (still unnamed) Streetwear documentary, which is proving to be a lot more work and stress than I anticipated.  And I was already expecting it to be nutty.  So many variables outside of my control, so many Streetwear politics to wade through, so many egos to massage… there is a reason why no one's been able to do this before.  But this is also what drew me to create this project.  It's impossible, but I'm doing my best.
But that's how you know how important the work is to me, and to everyone involved.  Because no matter how many times I get knocked down, I keep getting back up to realize this dream.  No matter how foolish or crazy – or how much of a failure – I'll look… It's bigger than me.  This movie must get made…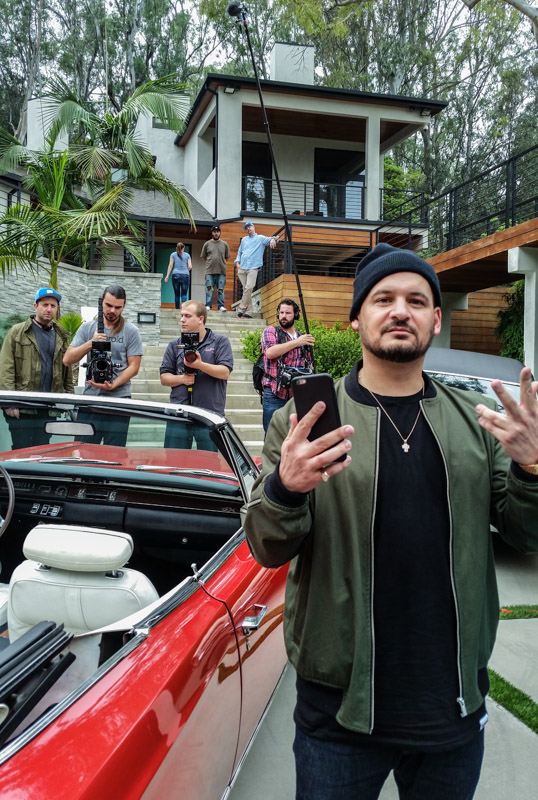 Just wrapped Day 6 of filming late last night.  Along the way, Nick Tershay (Diamond Supply Co.) invited us in.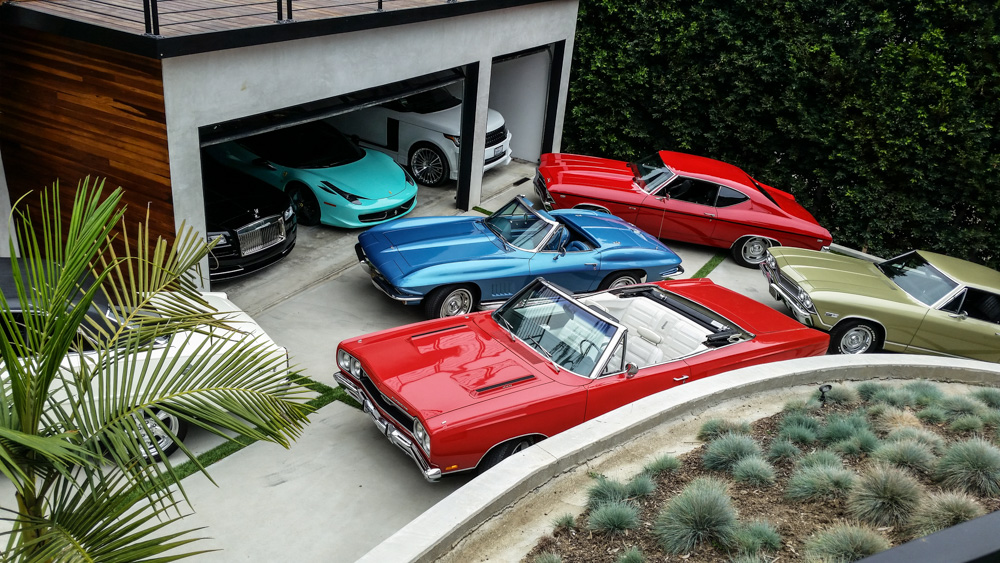 Yesterday was spent with Spanto, 2tone, and the Born X Raised family out in Venice.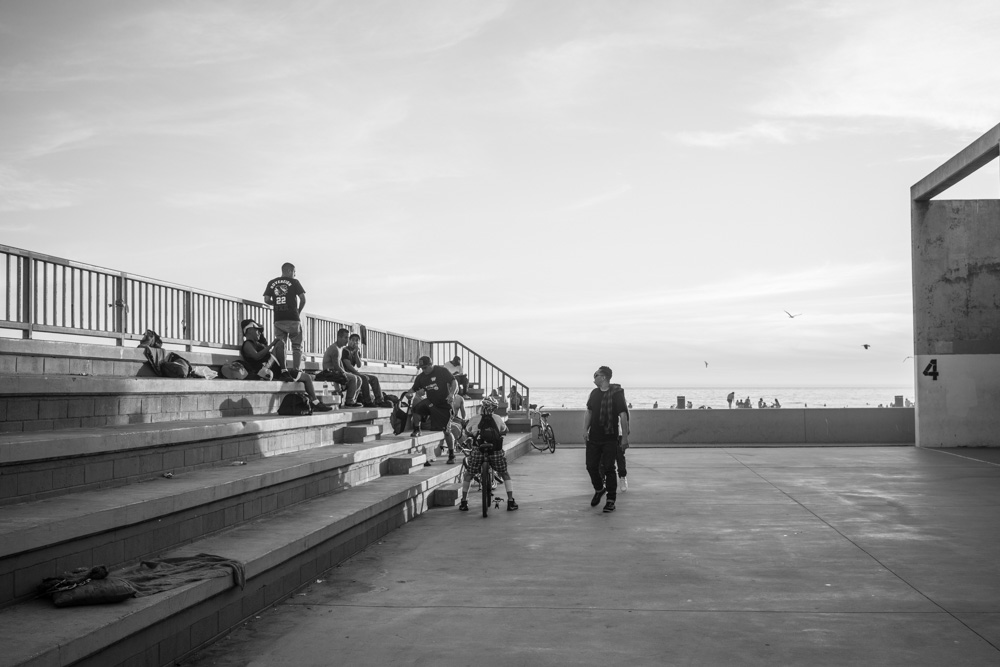 It was the right day to tag along, as Spanto was feeling 100, and BXR's new Spring collection was literally half-sold out within the first hour we were rolling tape.  Spanto's charisma and storytelling alone are what make this more than just a movie about T-shirts.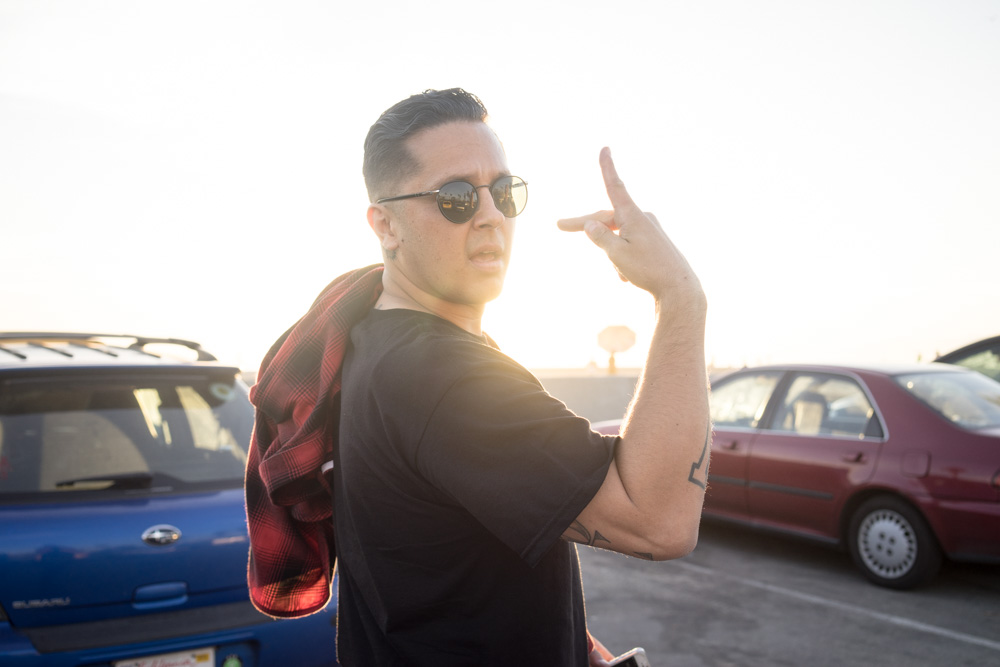 Dan Regan and 2tone, one of the most creative dudes in LA.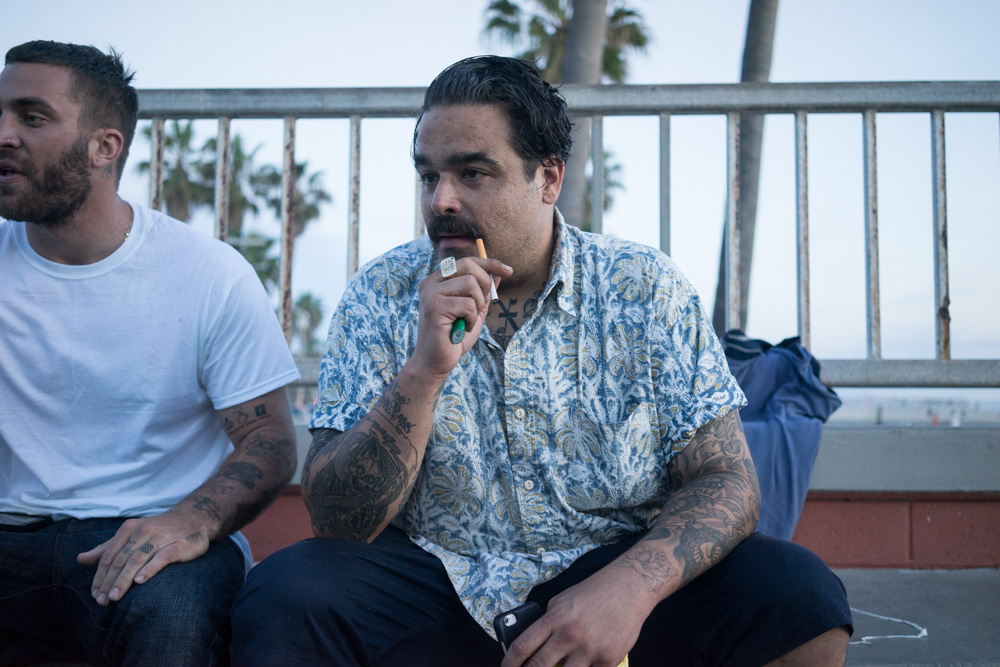 They introduced us to the local hogi spot.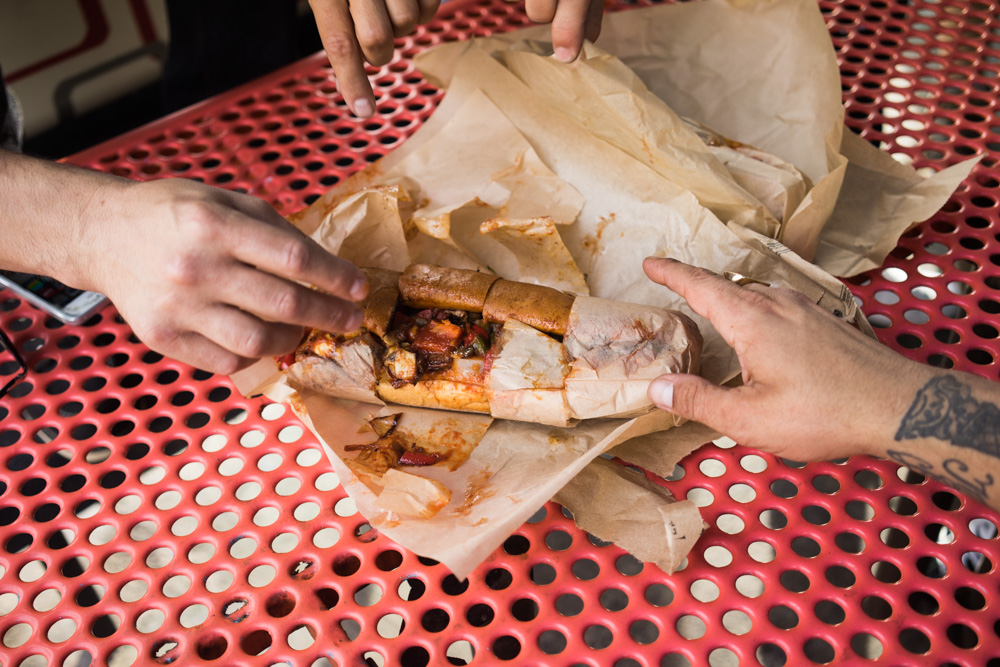 and then Spanto introduced us to the neighborhood.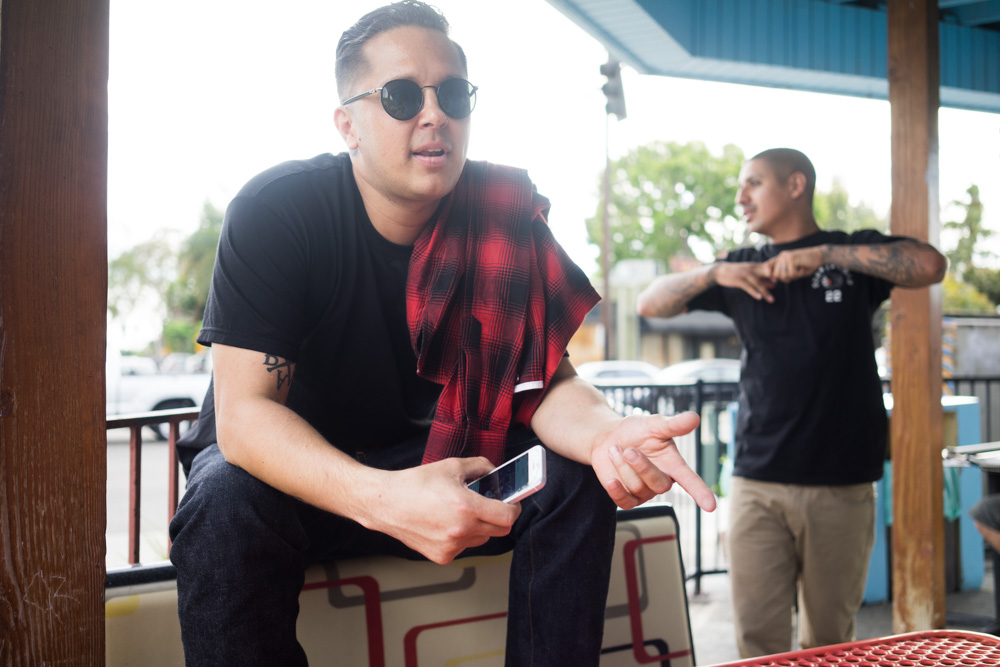 Handball with the homies.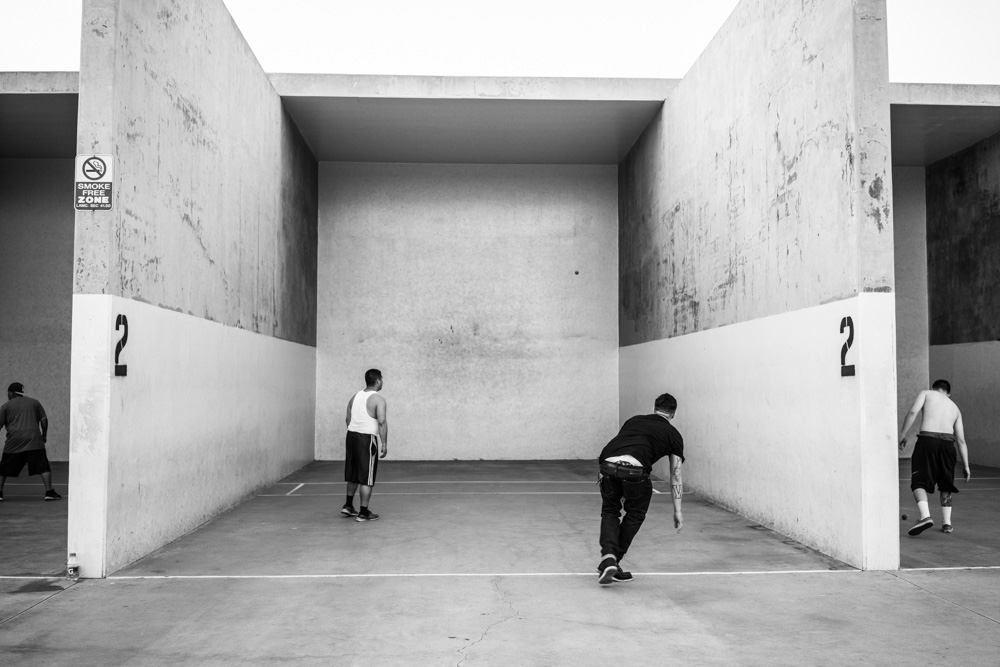 Meanwhile…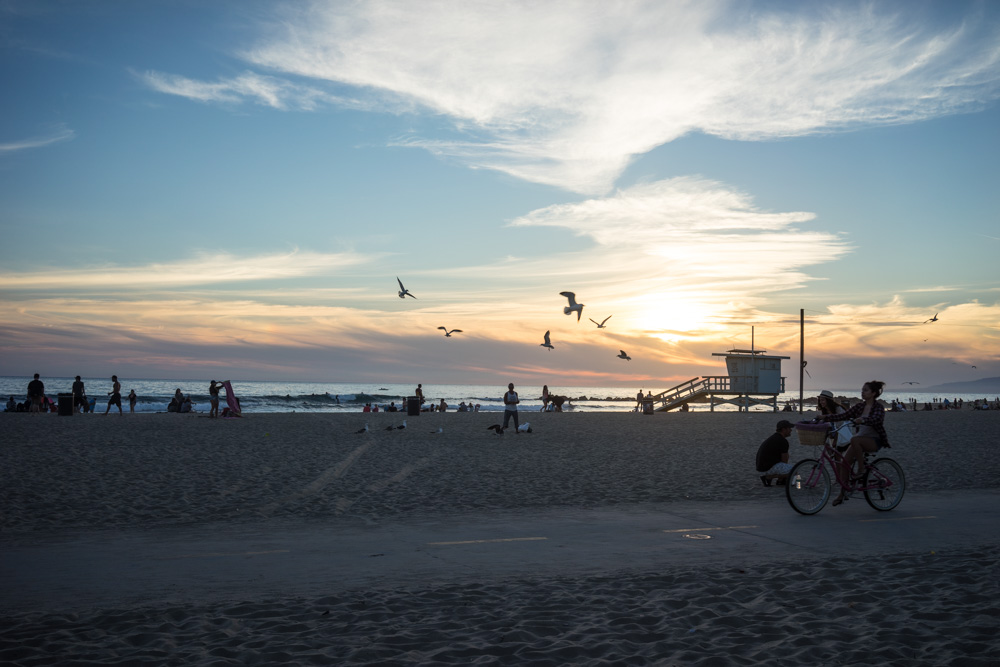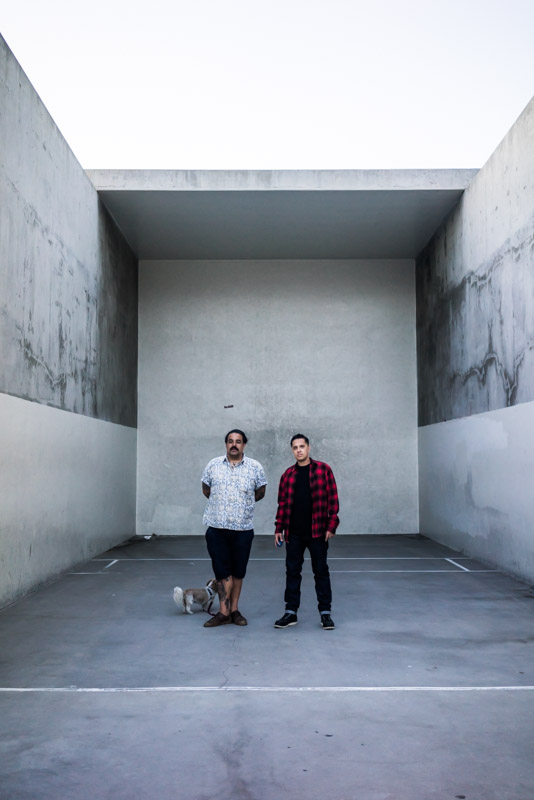 'Round the clock…