On this day, 5 years ago, our brother and RSWD staffer Flowin' Owen AKA Owen AKA Mike Franklin suffered a horrific Harley accident, T-boned by a truck, sending his body 50 feet across the intersection.  He wasn't expected to survive the night, of which he proved the doctors wrong.  Next, they told him he'd never walk again, mainly because they'd have to amputate his leg.  But Owen fought through it, and was back on a skateboard in no time.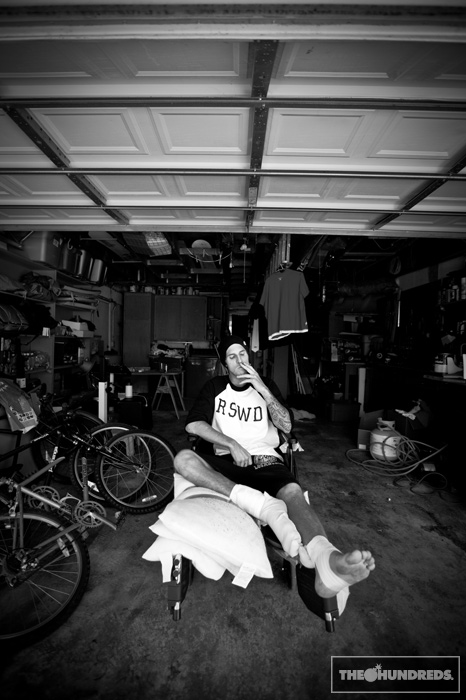 Today, Owen uploaded this video to show that he's still pushing, and to thank his community for supporting him through the hard times.  You can also stop by The Hundreds Los Angeles any day and give Owen a high-five and a hug while you're asking for pants in your size.
We love you Owen!  And we're proud of you.
To read my original account of Owen — 2 months after his accident — at the time prone to a wheelchair in his garage, click HERE.