My brother's been sending me videos of his front yard in Boston.  Imagine a white screen, with some sticks poking out.  That's how much snow has dumped on his house; the sticks are treetops.  It took me a minute to realize he was shooting from the second floor.  Meanwhile, the most amount of weather LA's encountered over the past few weeks is late afternoon haze like this.  Otherwise, it's summer in February.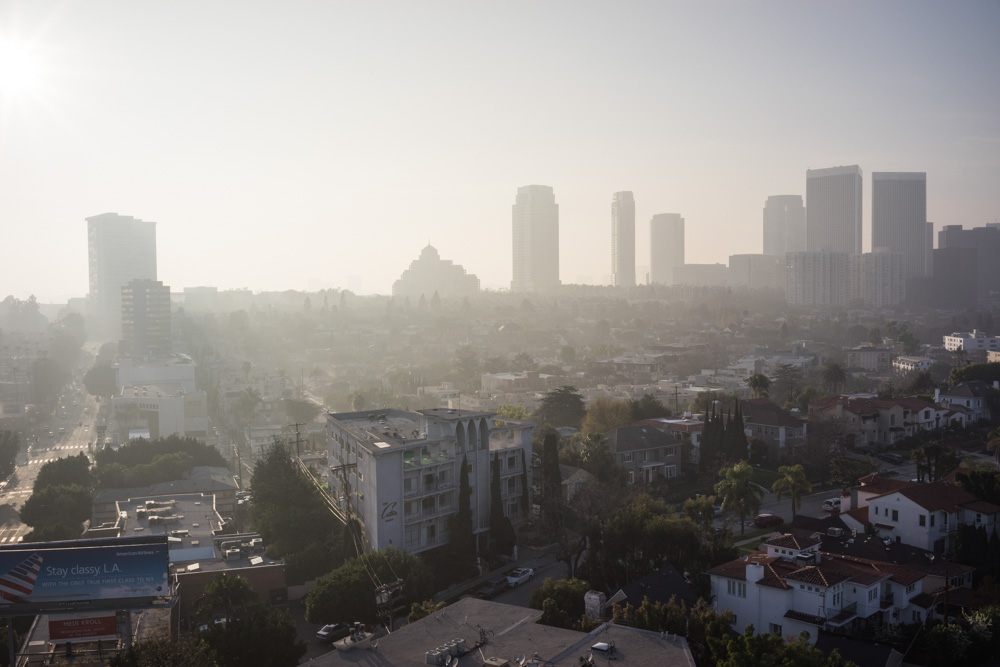 I've told you about PTTOW before.  A week or so back, we held a special PTTOW during Grammys week in Beverly Hills at the Mr. C Hotel.  This room was wall to wall with music industry executives, discussing the state and future of music.  My old friend Hayley Williams of Paramore takes centerstage.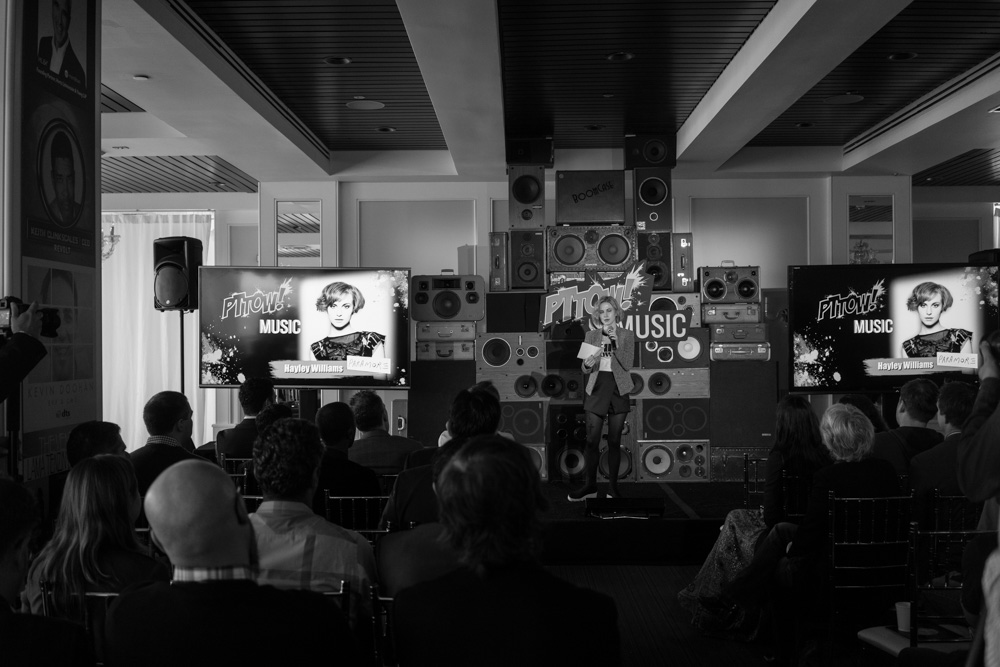 Got a little sidetracked in the afternoon with Sophia Amoruso, Nasty Gal founder, and Andrew Creighton, VICE's president.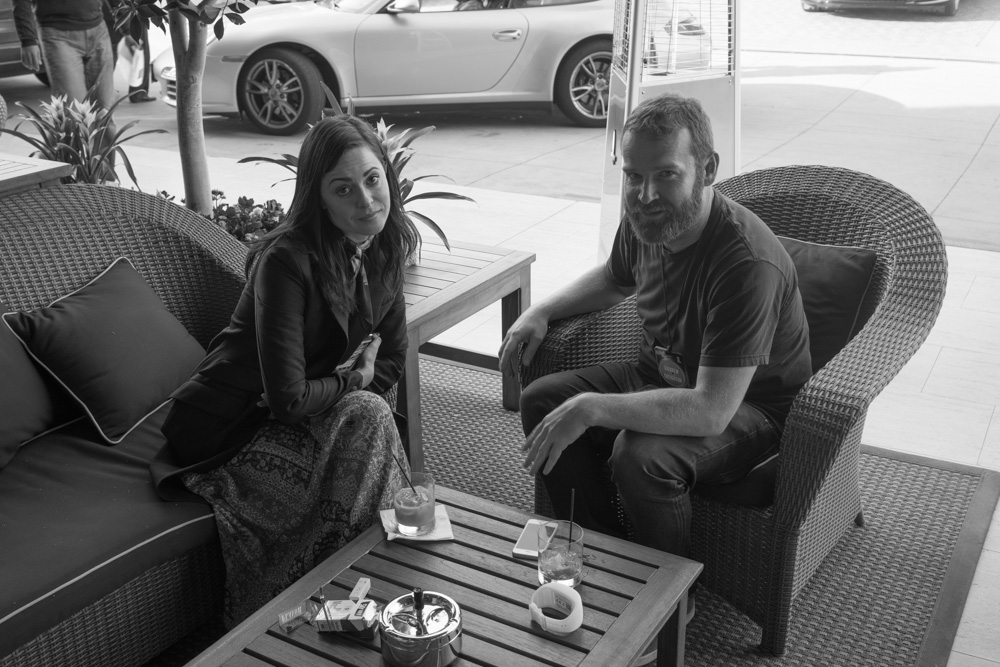 Lunch with Danielle Tiedt, YouTube's CMO, Sophia, and our space alien cult bracelets.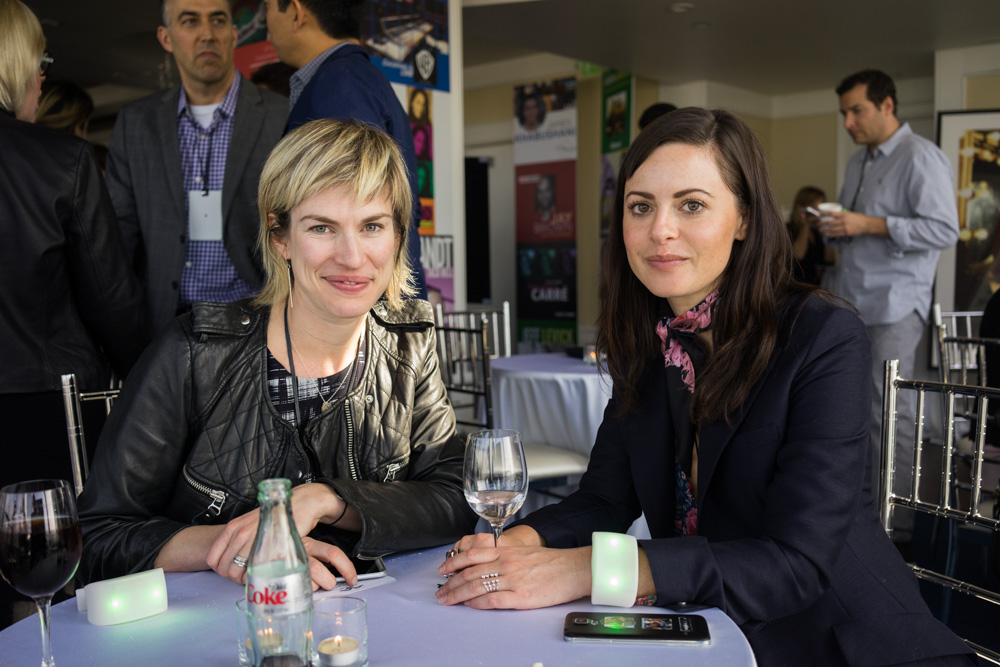 Back at The Hundreds Homebase, it's business as usual.  Vern, Jon, and Tide: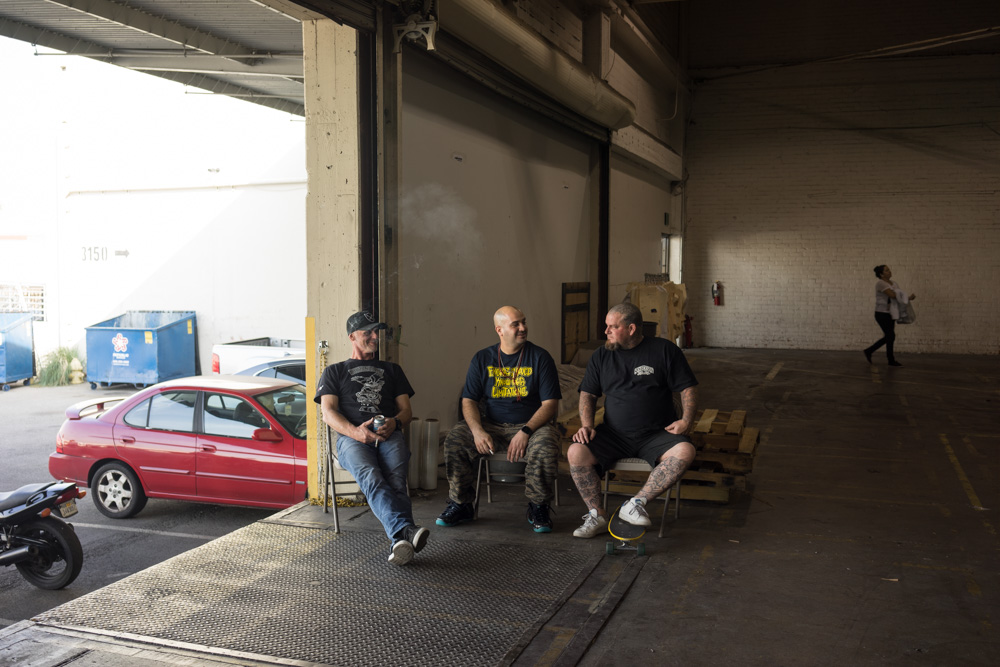 OG Maco.  U guessed it.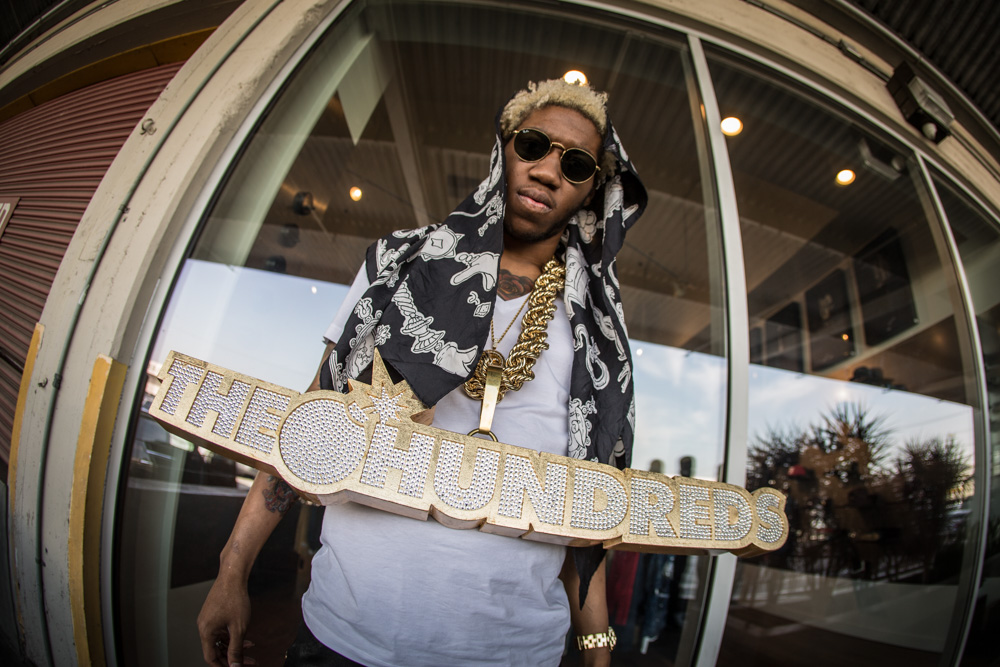 Bitch, u didn't guess this.
The Hundreds and Mechanix?  Stay tuned…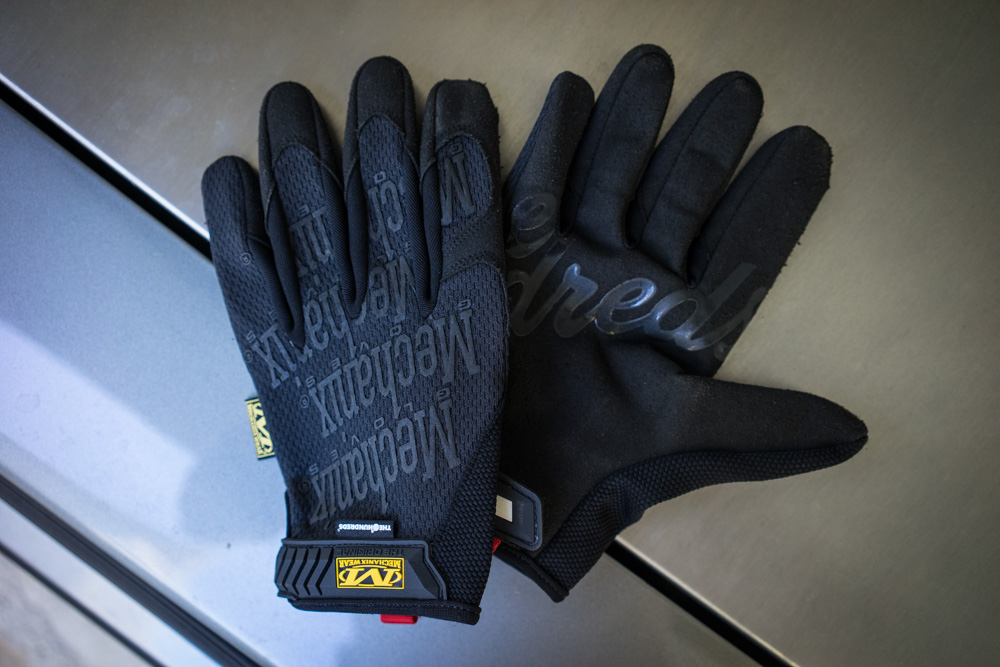 Some of the best lunch in downtown Los Angeles can be found inside Mercado La Paloma (not to be confused with Mercado), the co-op food court that cooks up lunches like this ribs plate at Chichen Itza.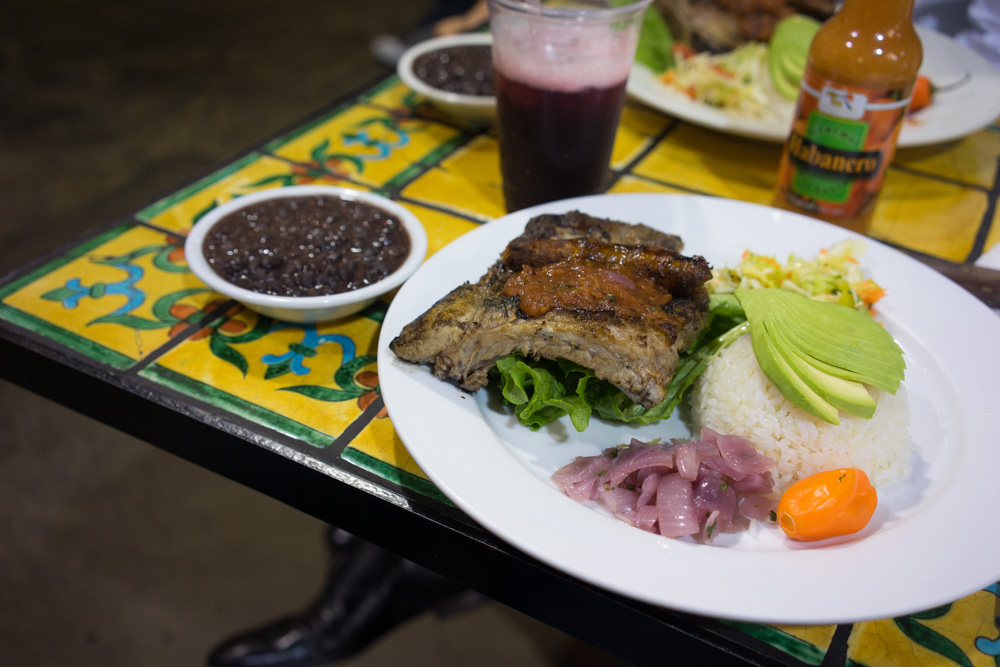 Inside the mind of James Jean.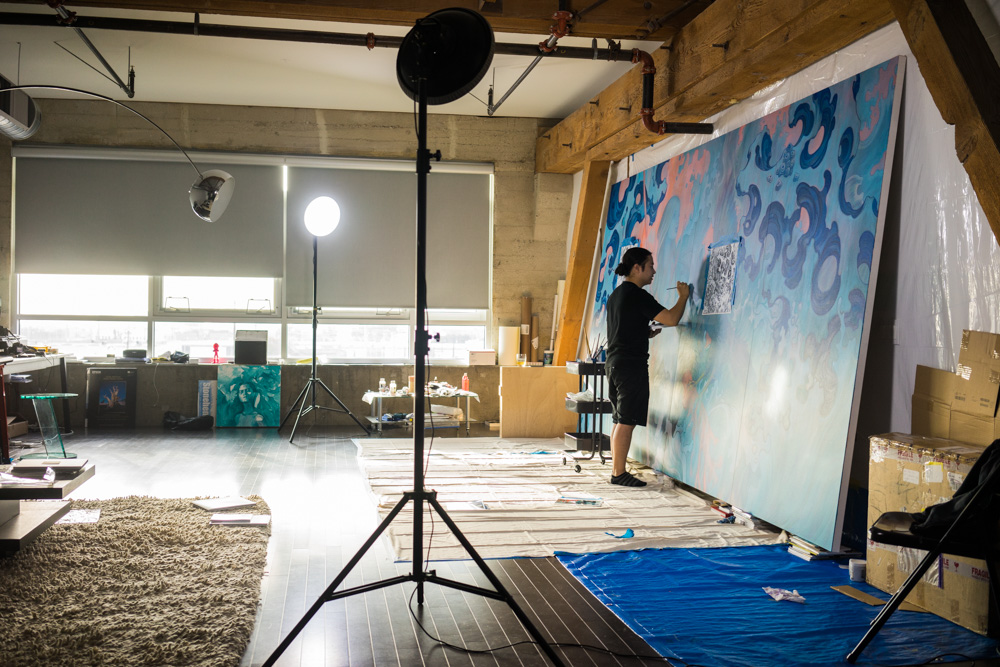 James is working on a commission piece that's taken several weeks to put together. I can't even imagine something like this, let alone paint it.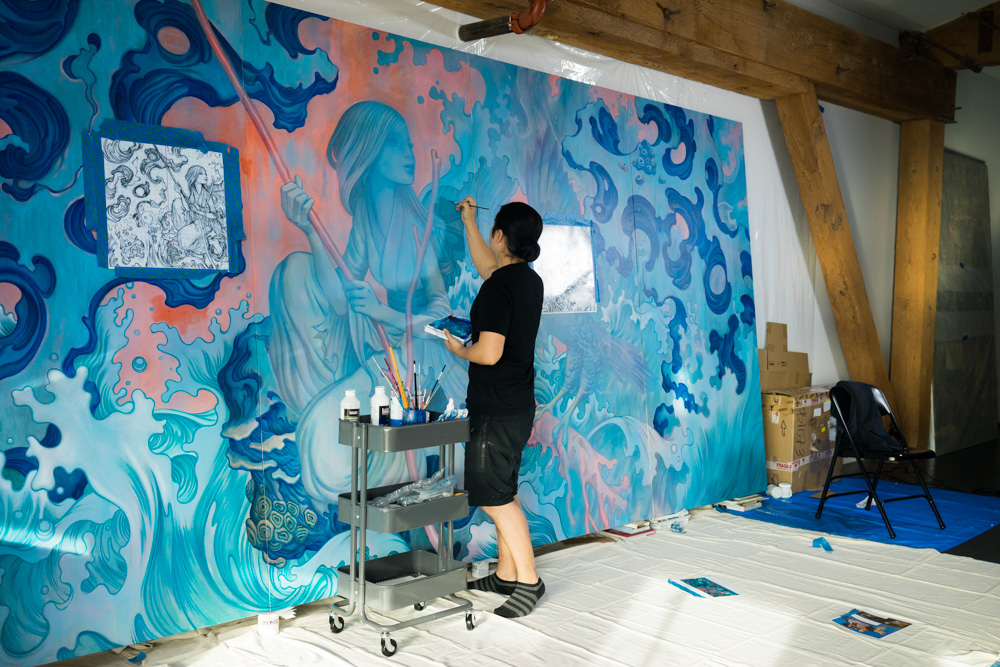 The master's tools.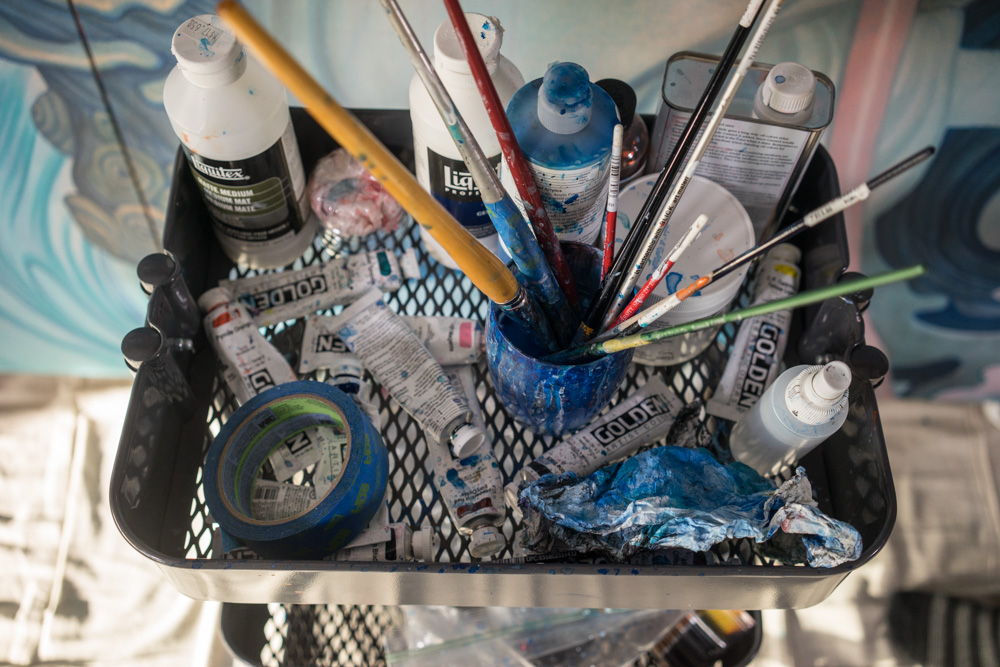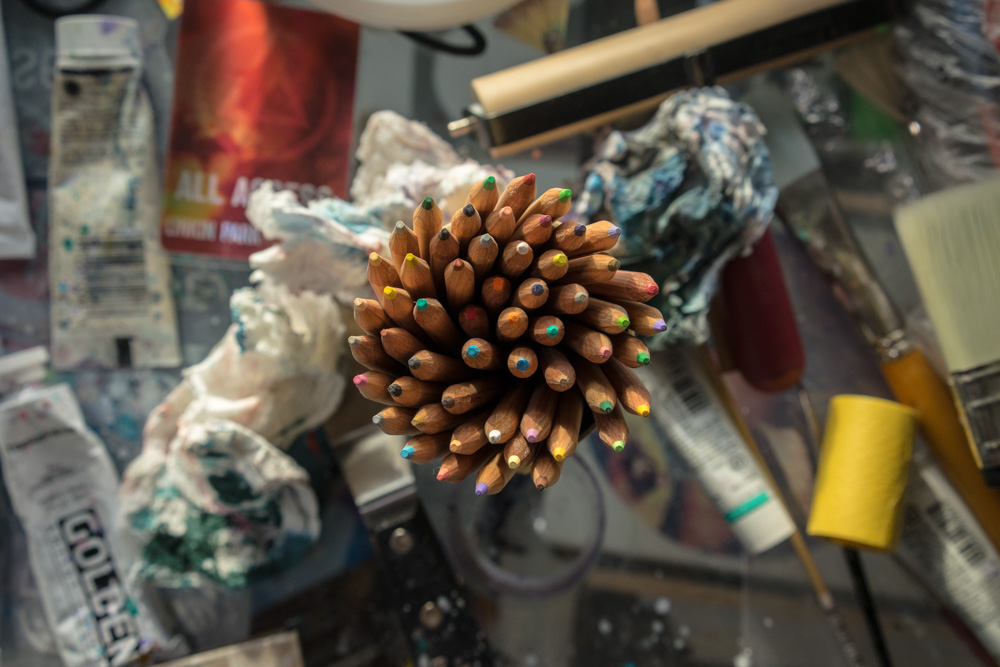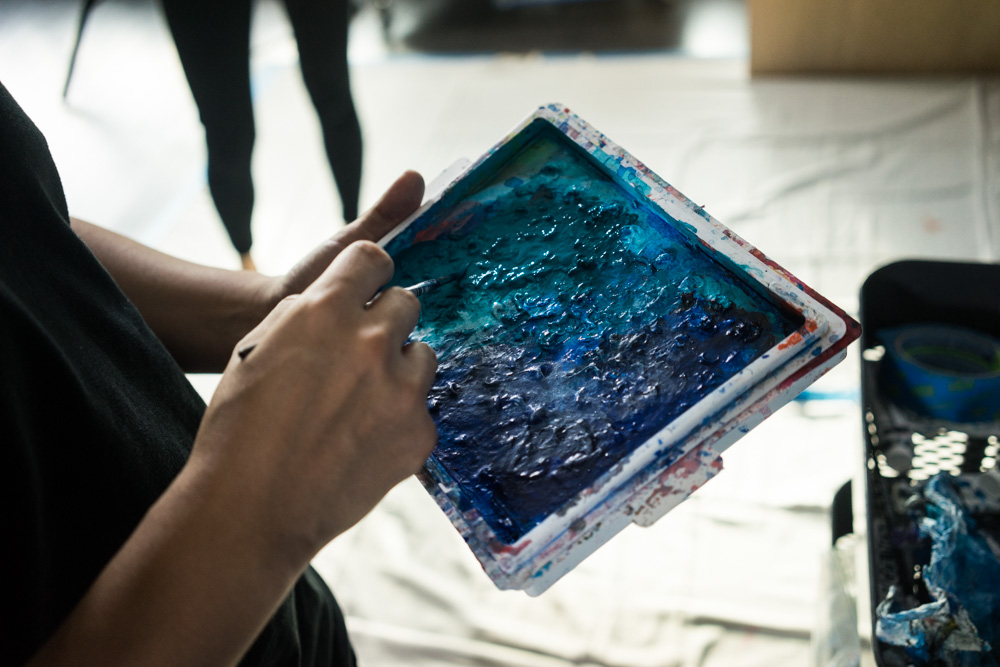 Remember our collaboration with James?  If you were lucky enough to get some of those decks, hold onto 'em…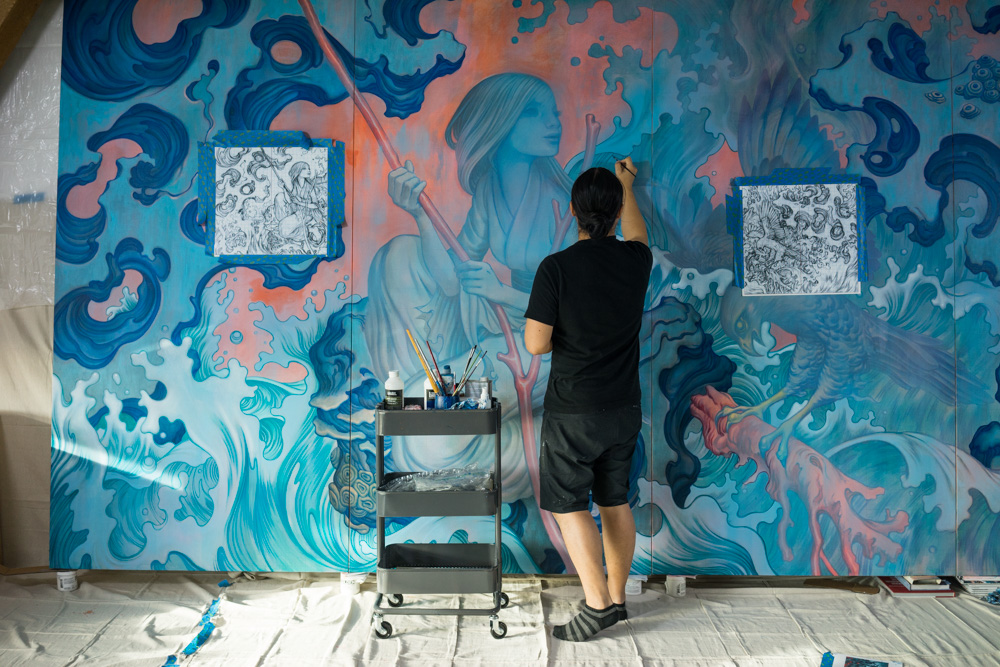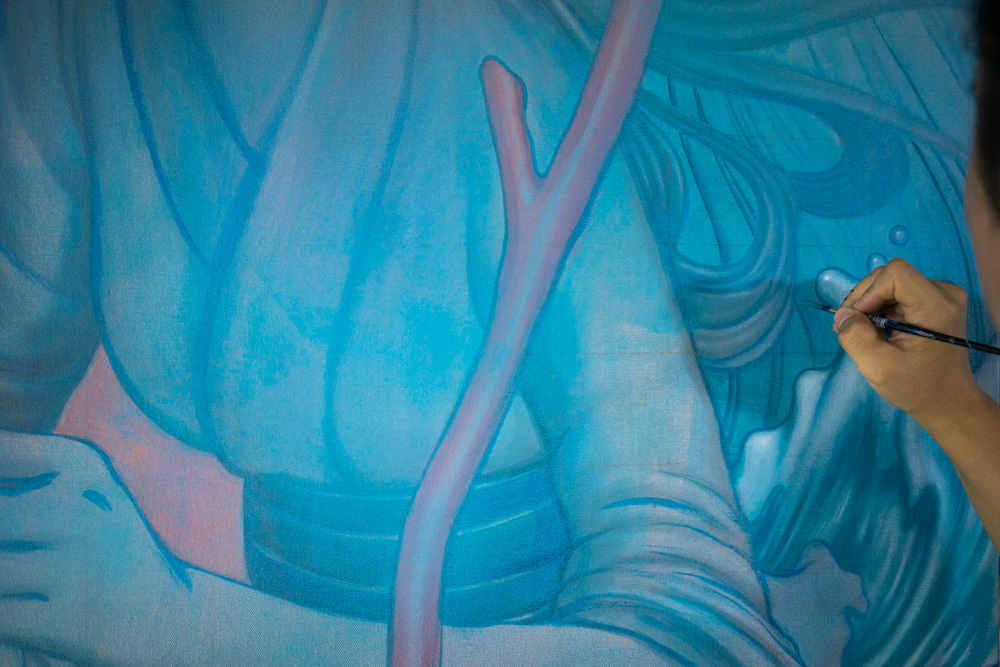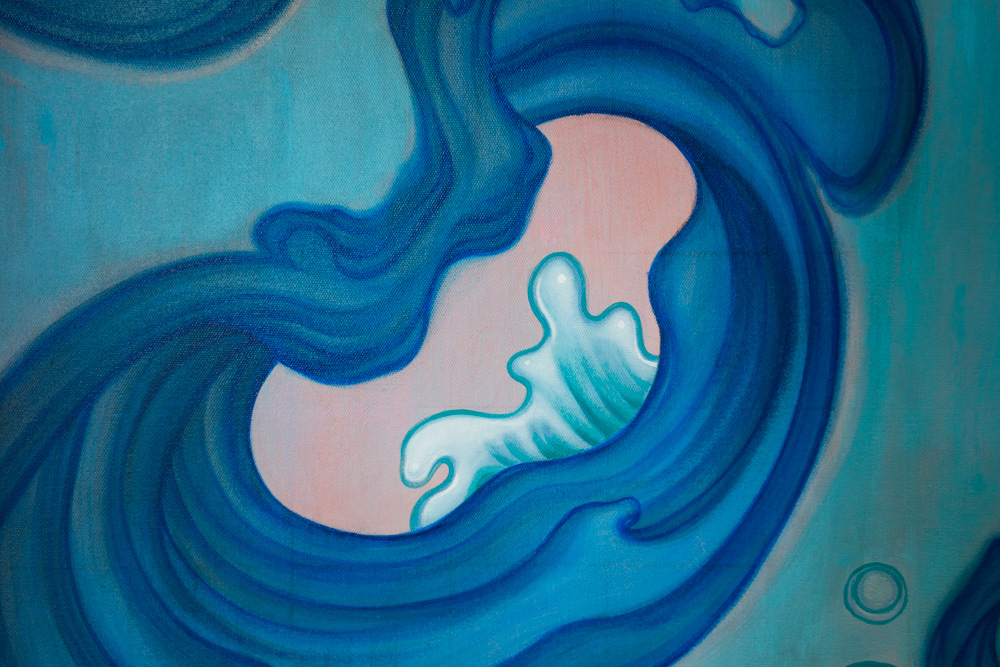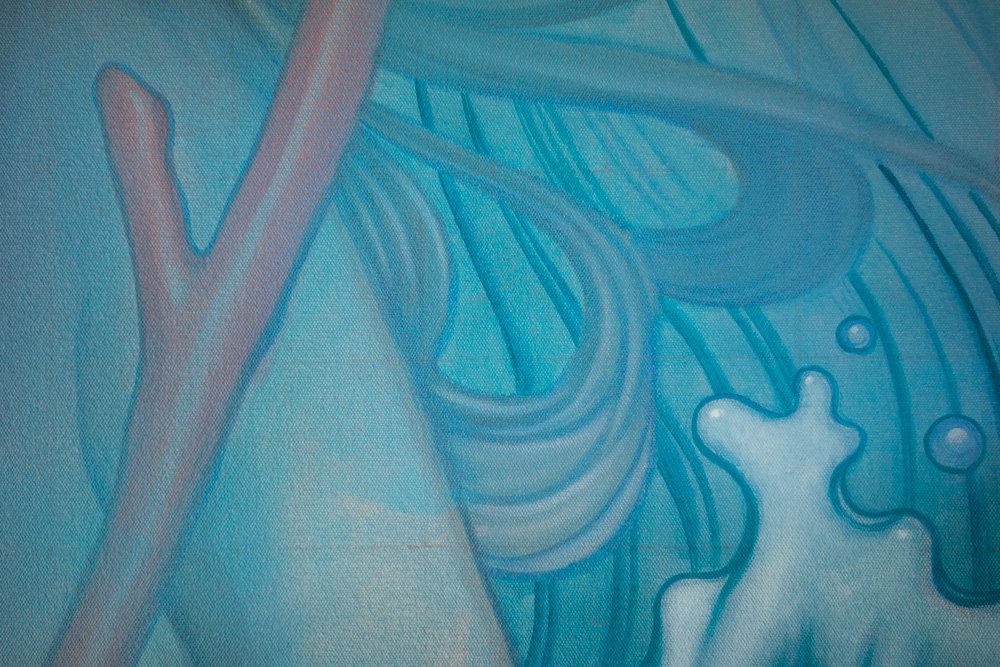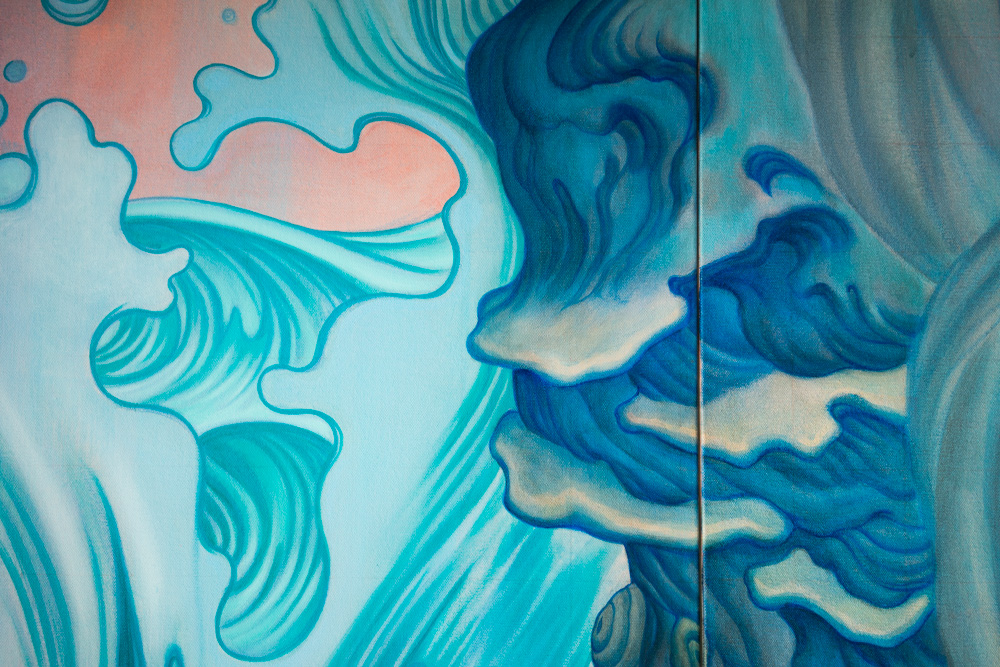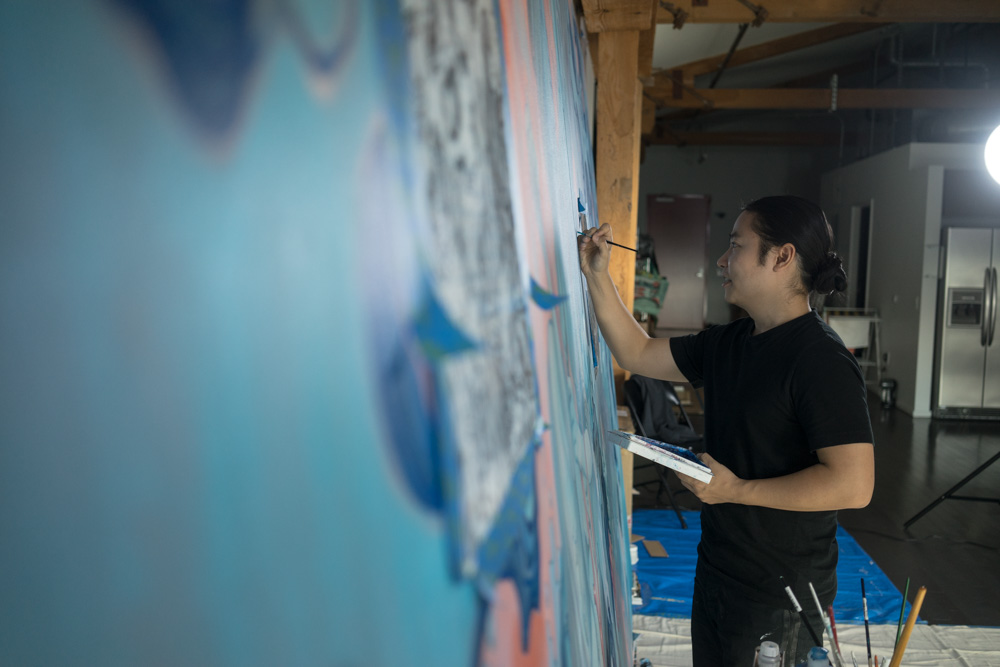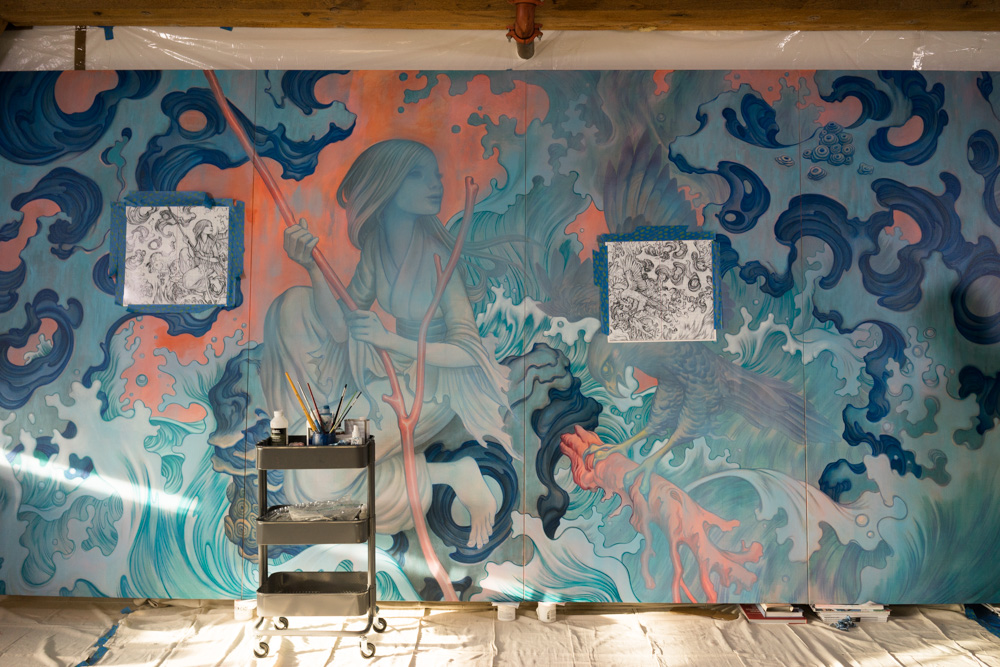 Sophia Chang finds refuge from New York's winter here in LA.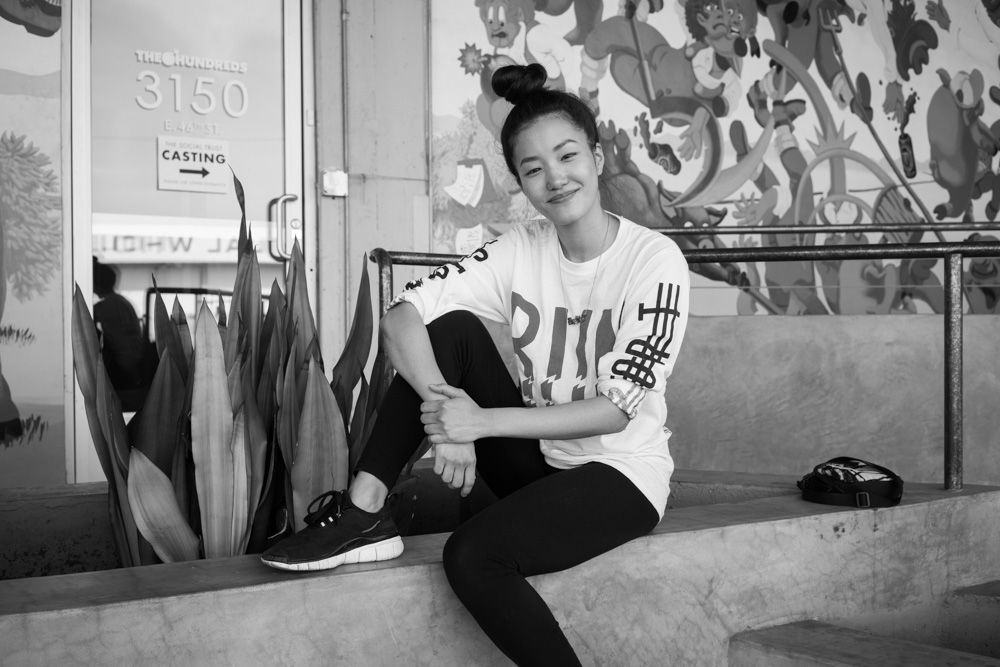 Hashtag bun.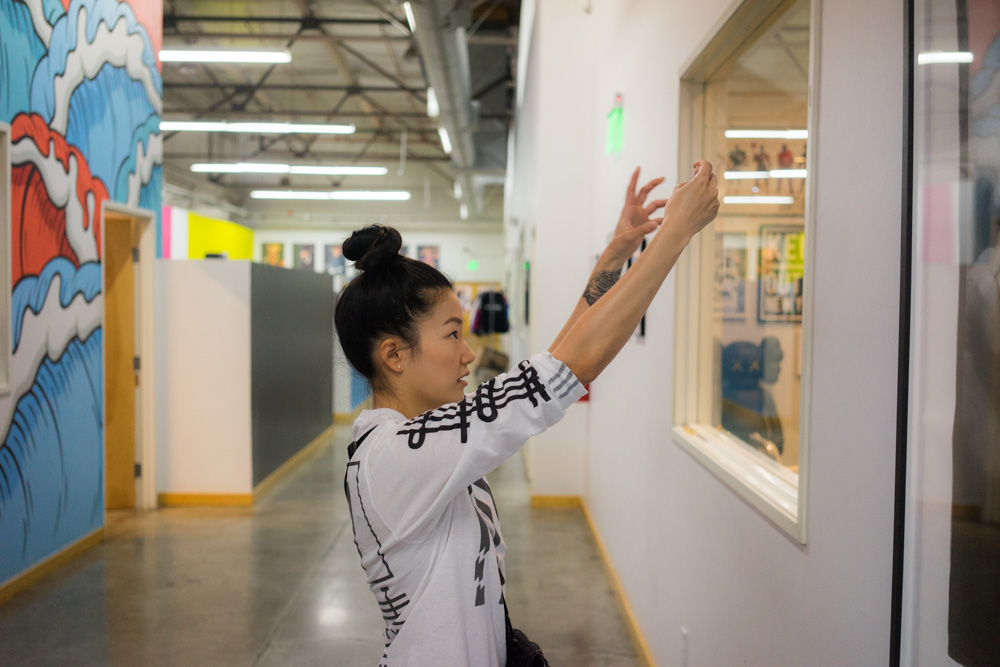 So after having lunch with the aforementioned Danielle, she invited us down to the YouTube Space, a creative playground for content producers (like ourselves) to utilize YouTube's equipment and facilities to make videos.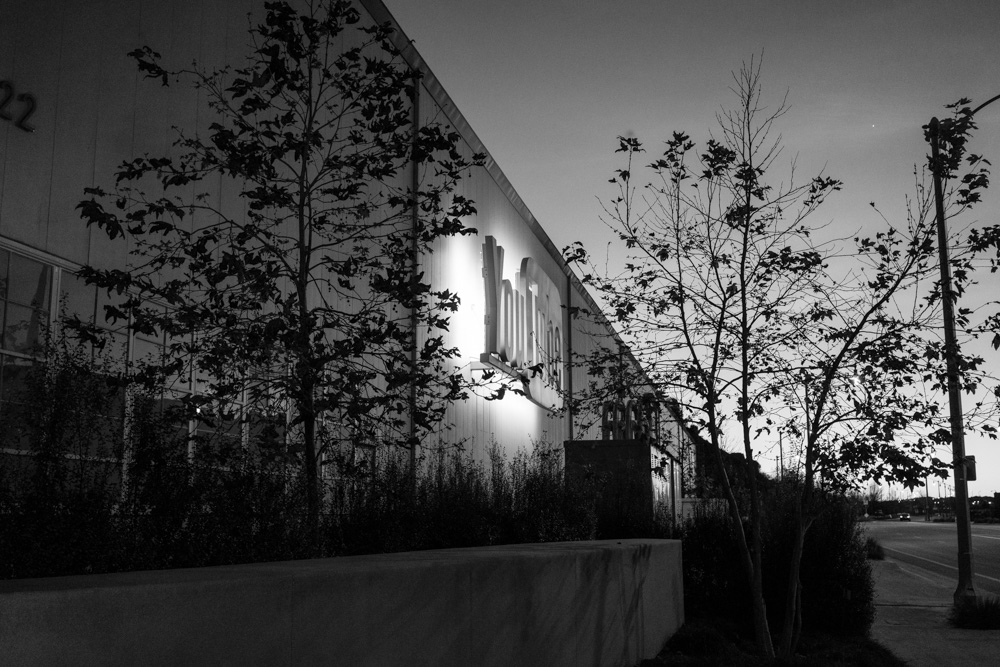 Located in Playa Vista, we're next door to advertising agencies 72andSunny and Chiat\Day.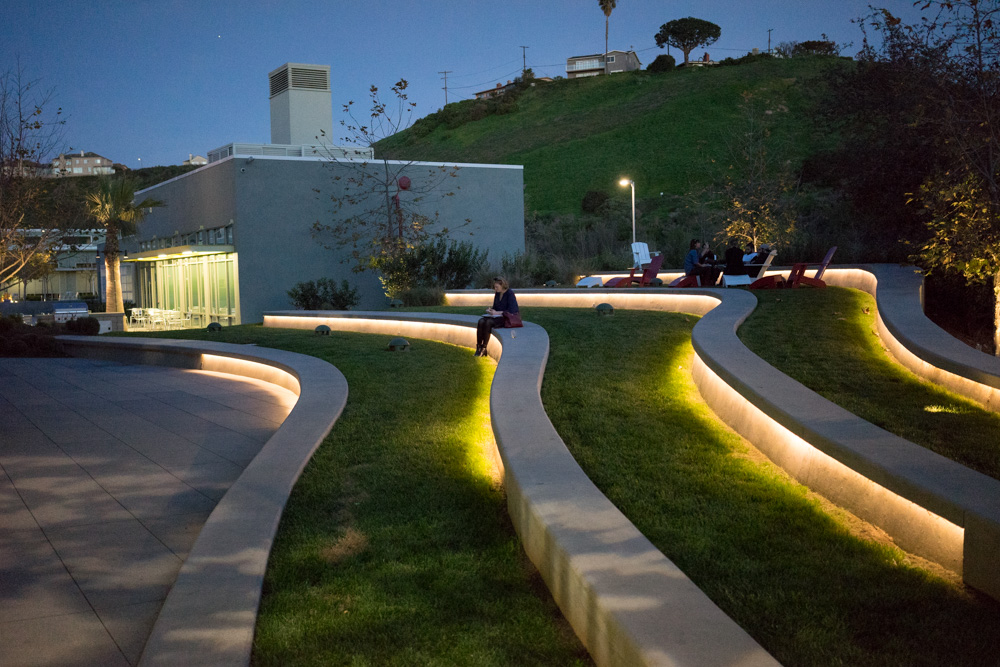 Since all these buildings (even 72andSunny's, if you recall) were once part of Howard Hughes' grand plan, YouTube has a little homage to the aviation mogul out front.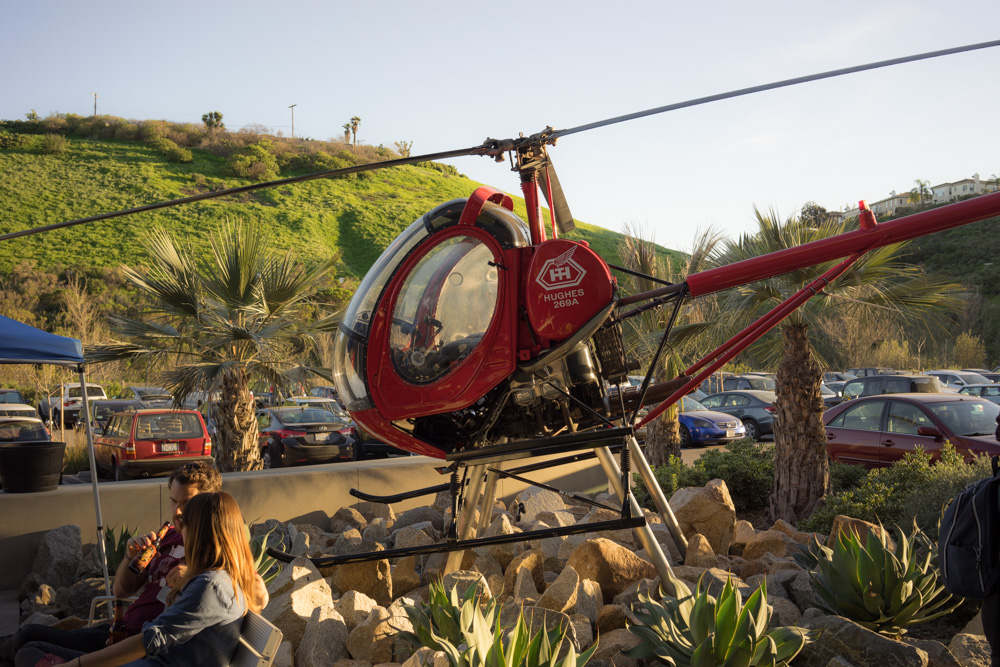 Too legit to quit.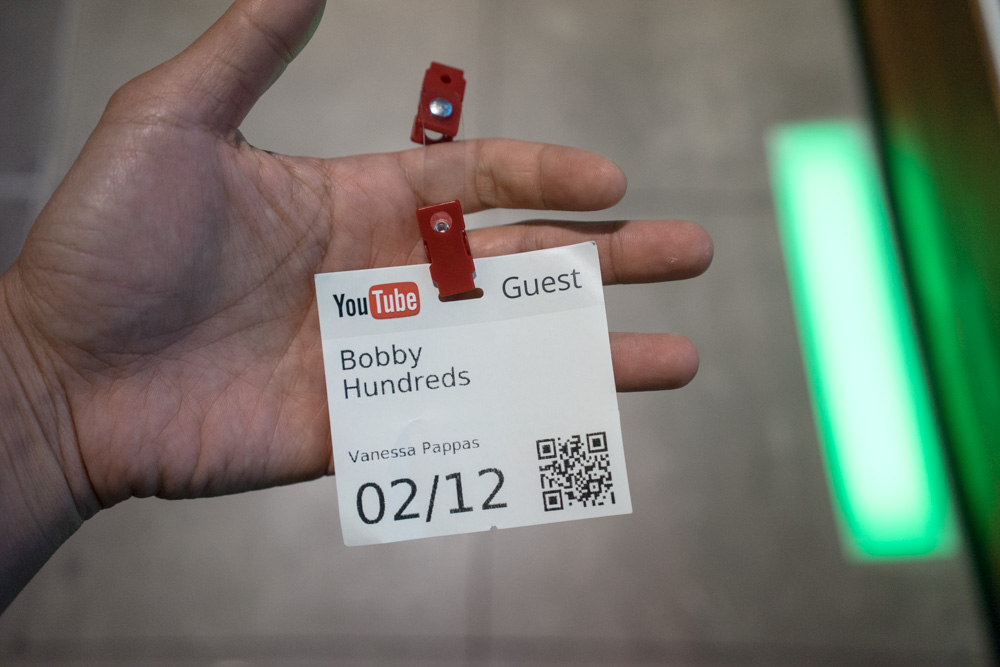 The YouTube Space is built out with all sorts of studio space for creators to use.  For free. Yes, as long as you have 10k+ subscribers on your channel, you can come play.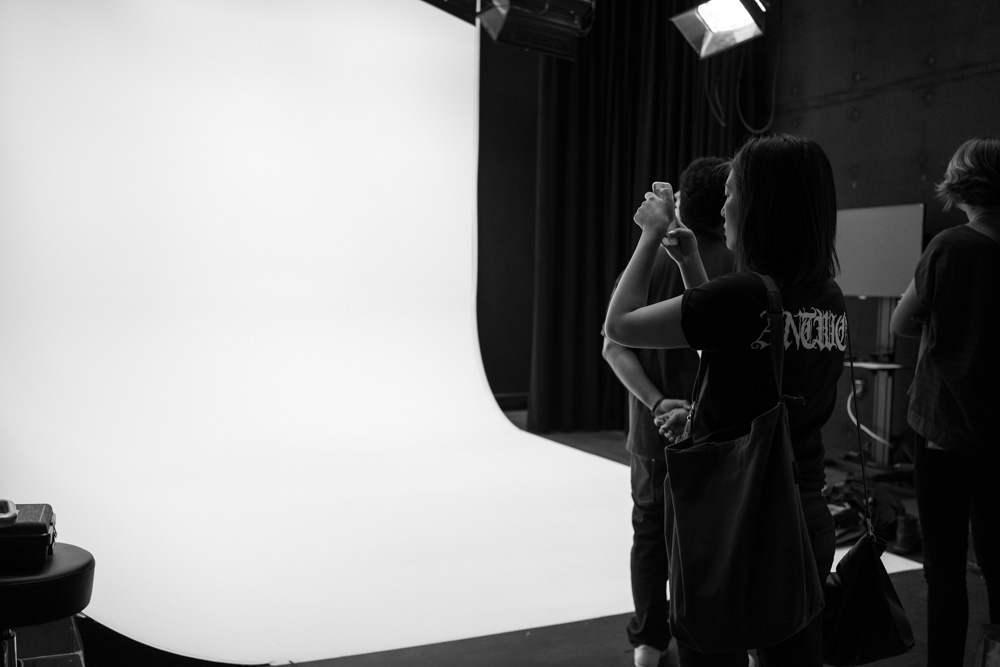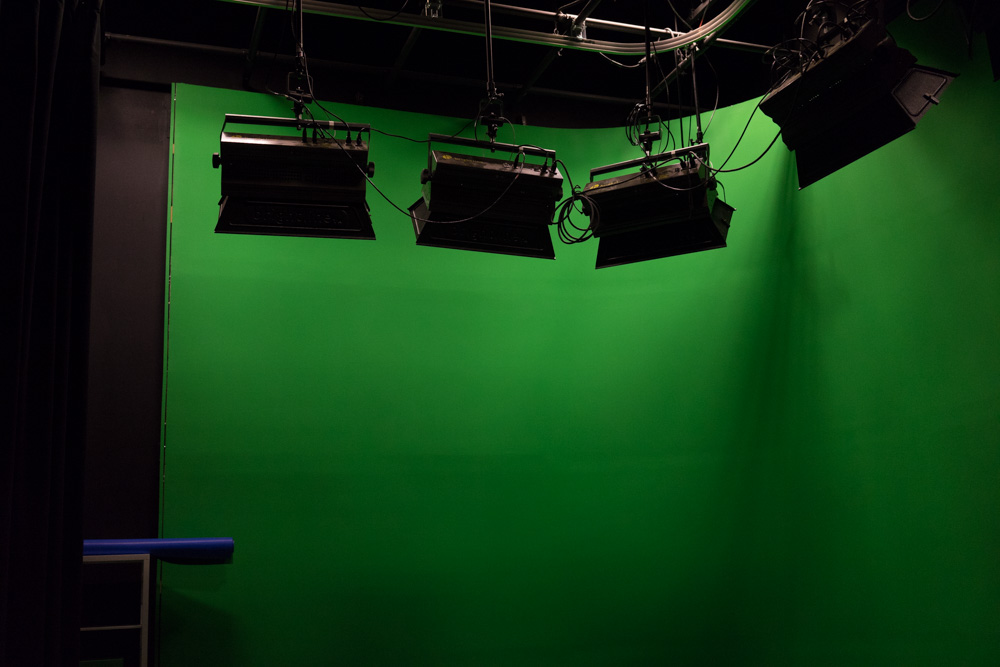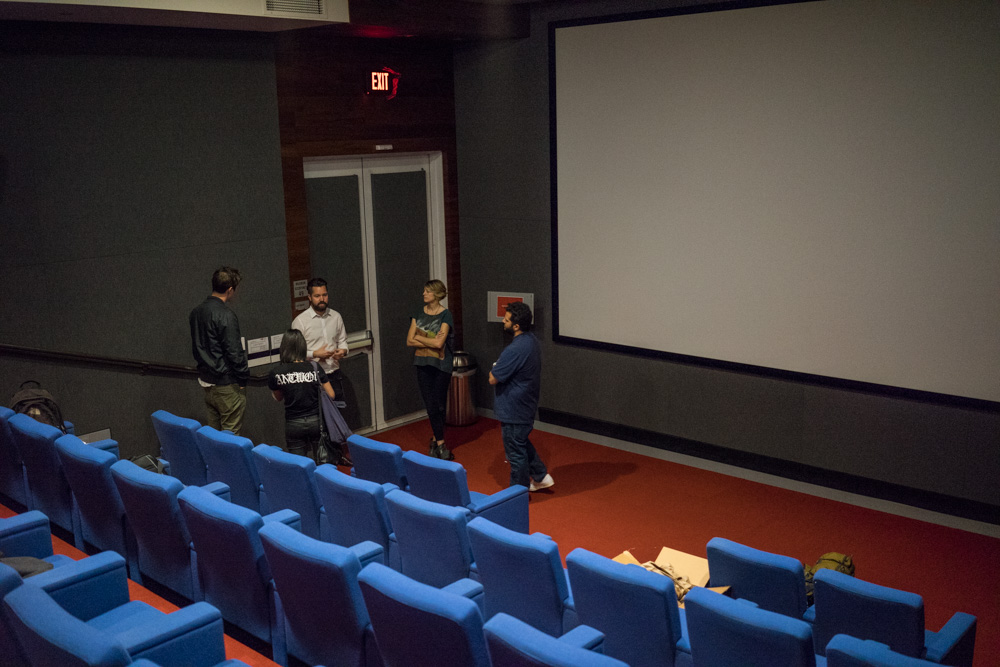 Gear and gadgets galore inside the tech cage.  Yes, this is all up for grabs as well.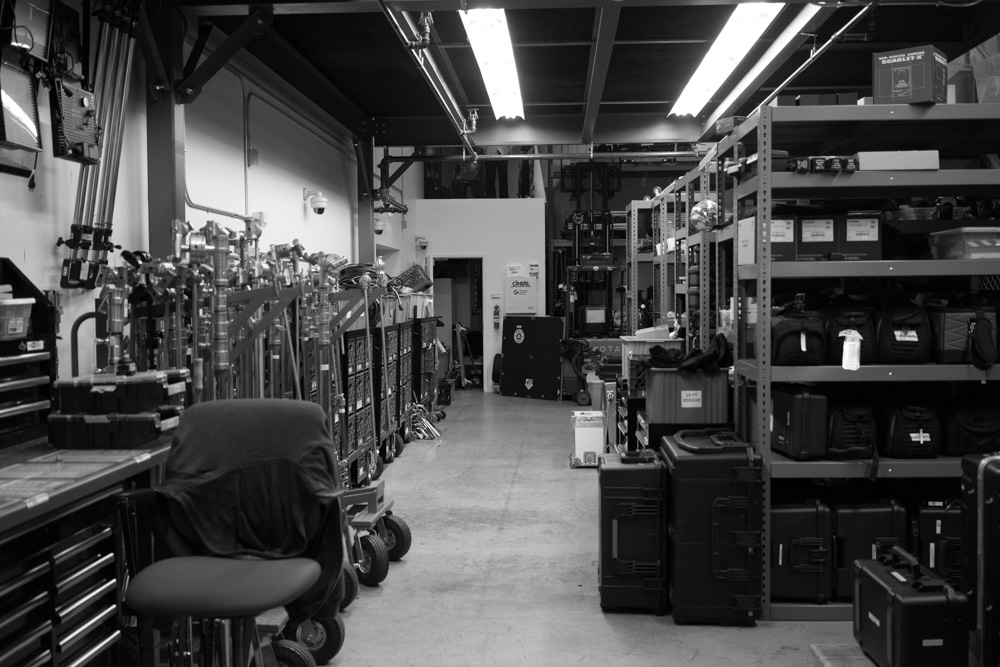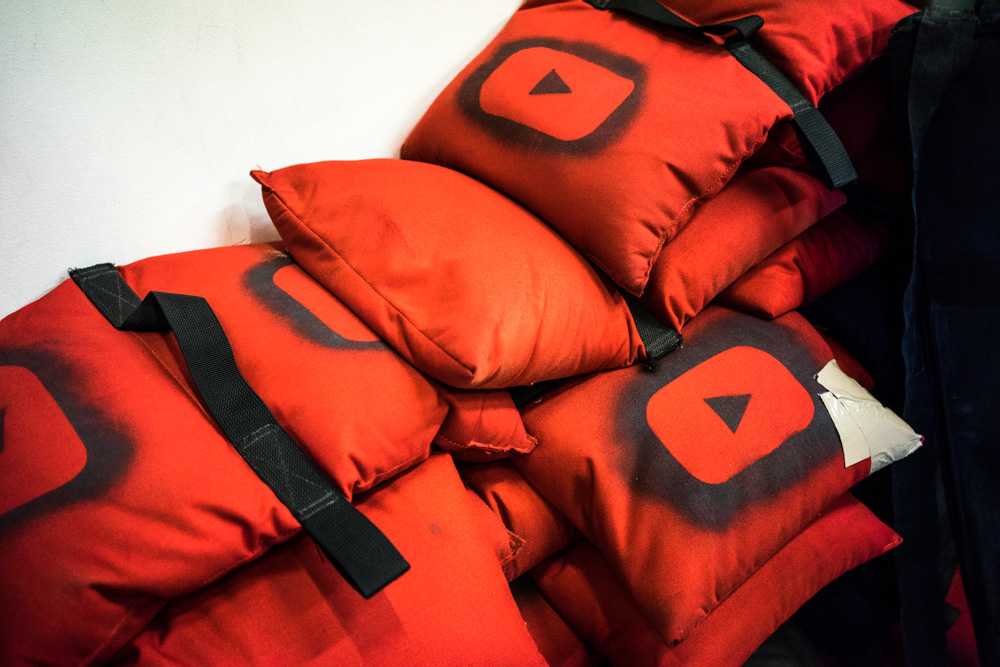 Of everything I saw inside YouTube, I was most impressed by this totally awesome mural of a dragon crushing the YouTube play button.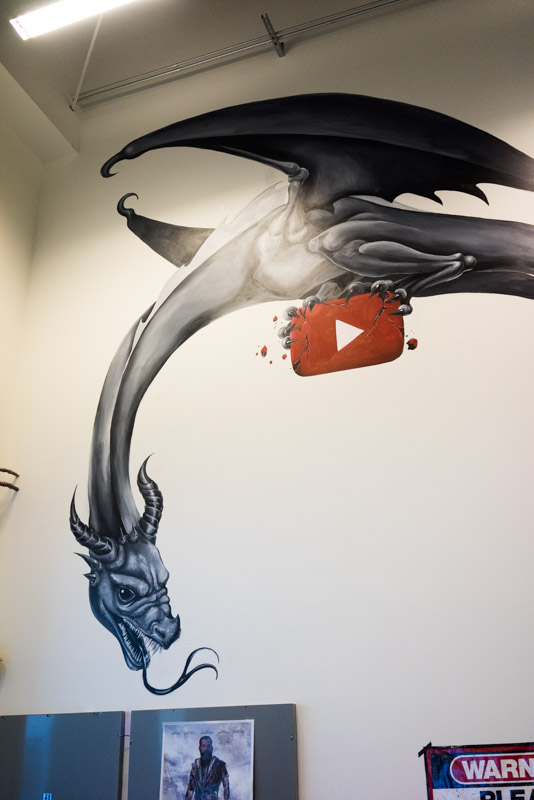 Anyways, we then went upstairs and got a lot of inside tips and pointers to stepping up our YouTube channel.  Which reminds me, subscribe to our YouTube!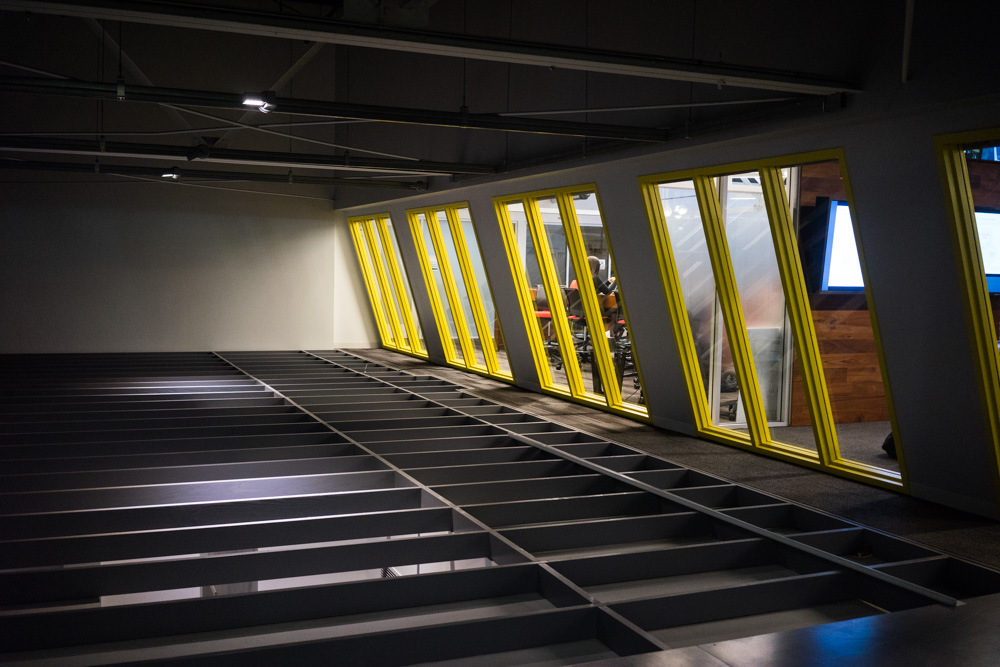 It's been too many stories since the last restaurant recommendation.  Here's another downtown LA secret.  Some of arguably the best seafood in Los Angeles can be found on paper plates and red trays in the middle of the fashion district.  Fisherman's Outlet has it all: mahi mahi, fried shrimp, and this Charbroil Sampler with giant shrimp, a slab of salmon, and tiger shrimp, over fries and cole slaw.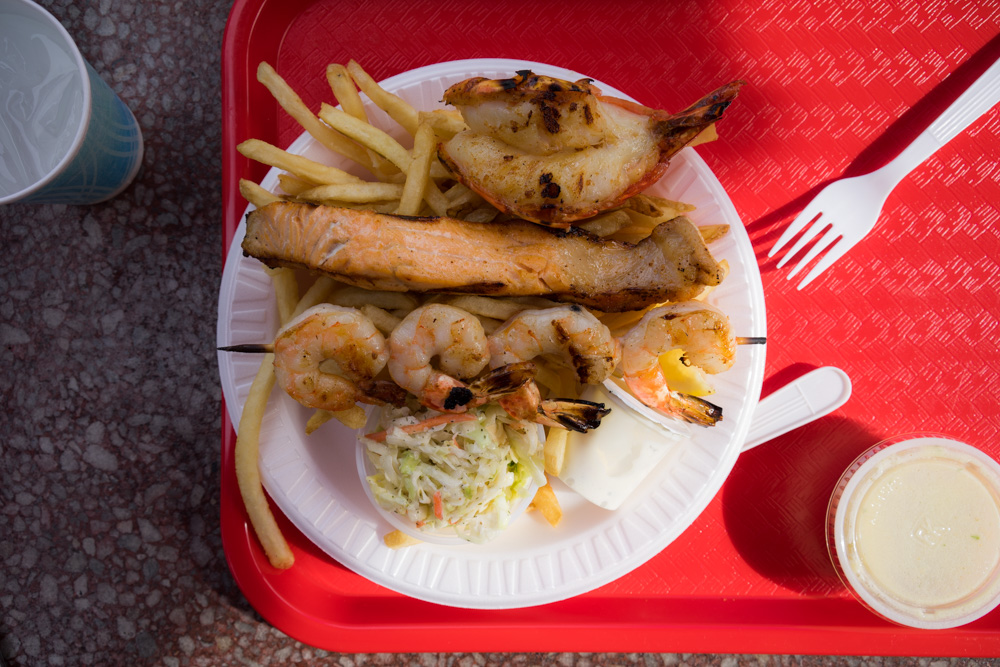 On top of the world at Bear Mountain.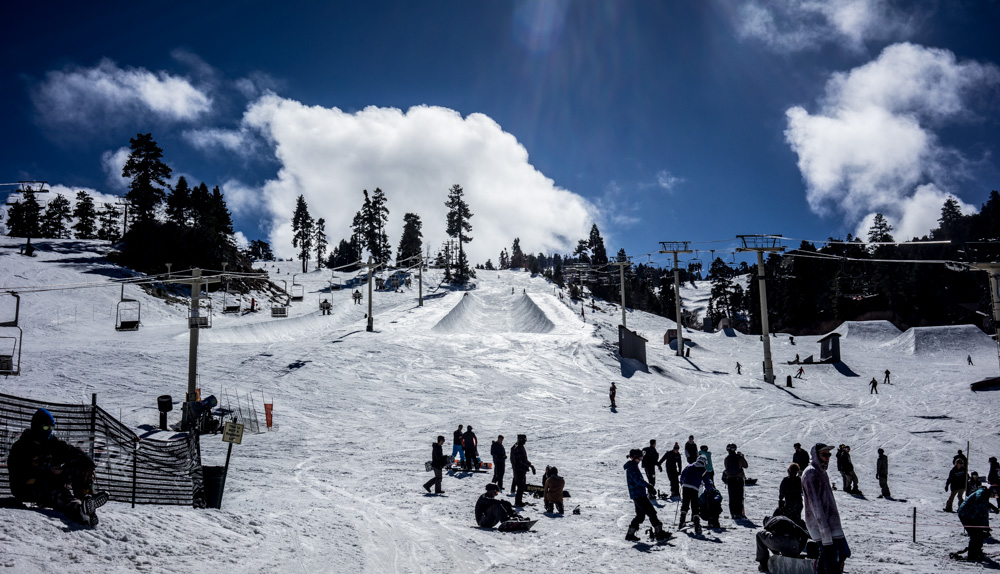 Jay Ughh and the Good Company "Pizza Slicer."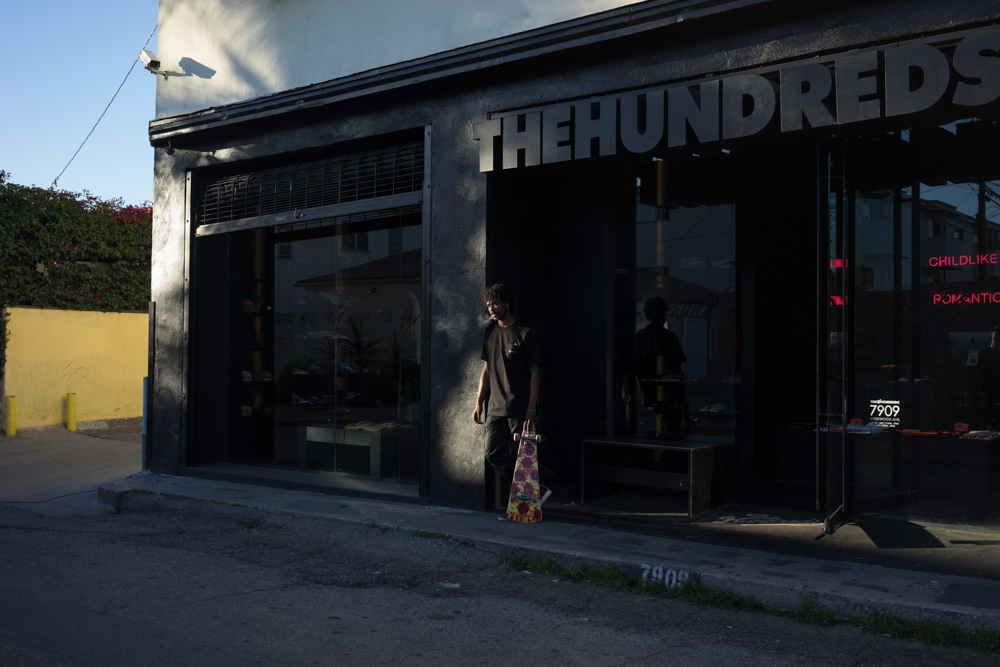 Mike Franklin aka Flowin' Owen.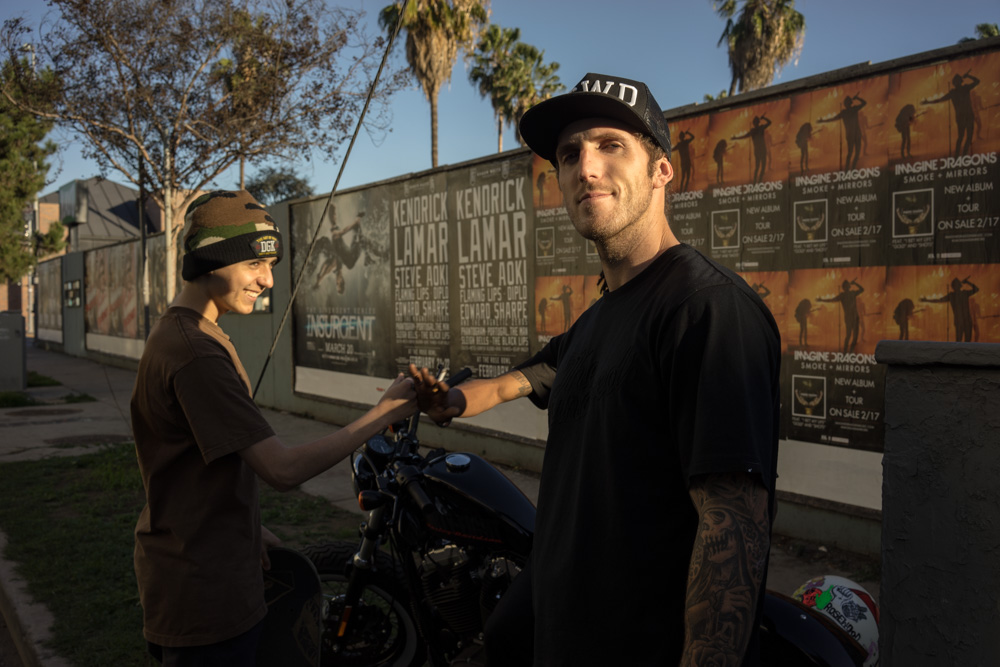 Ali: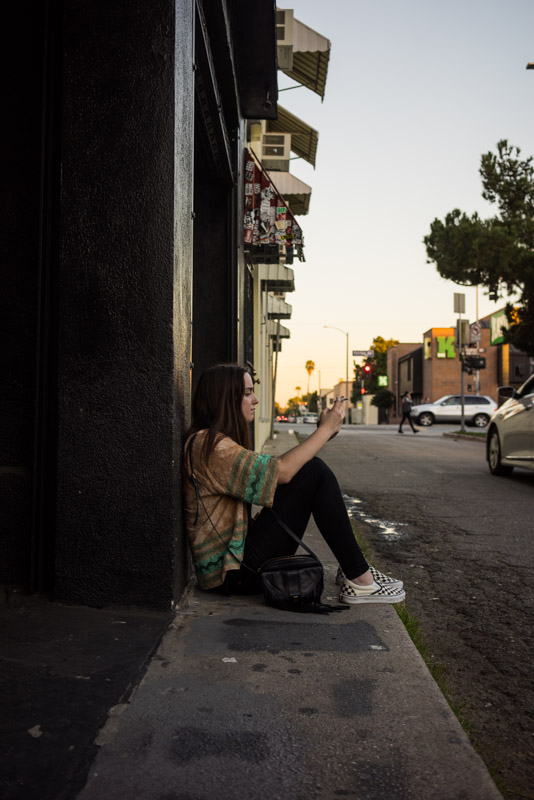 Julian and Tony get caught up in a game of SKATE.  I shot these flicks with my Sony a7r and am still slow on the focus when it comes to action shots like this!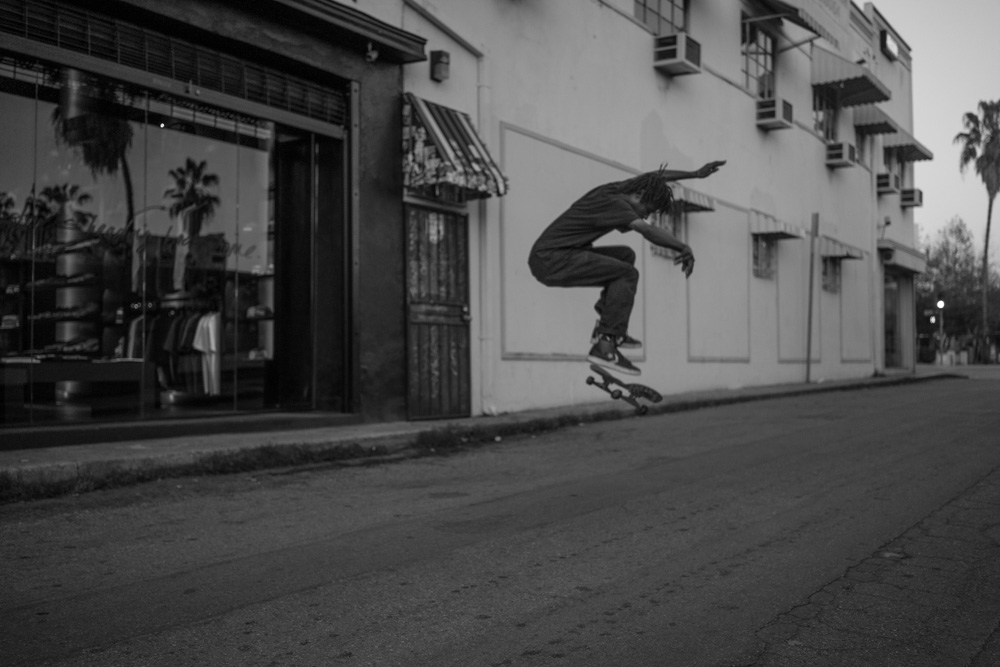 It started coming down to nollie hardflips, which are like the James Jean paintings of skateboard tricks to me.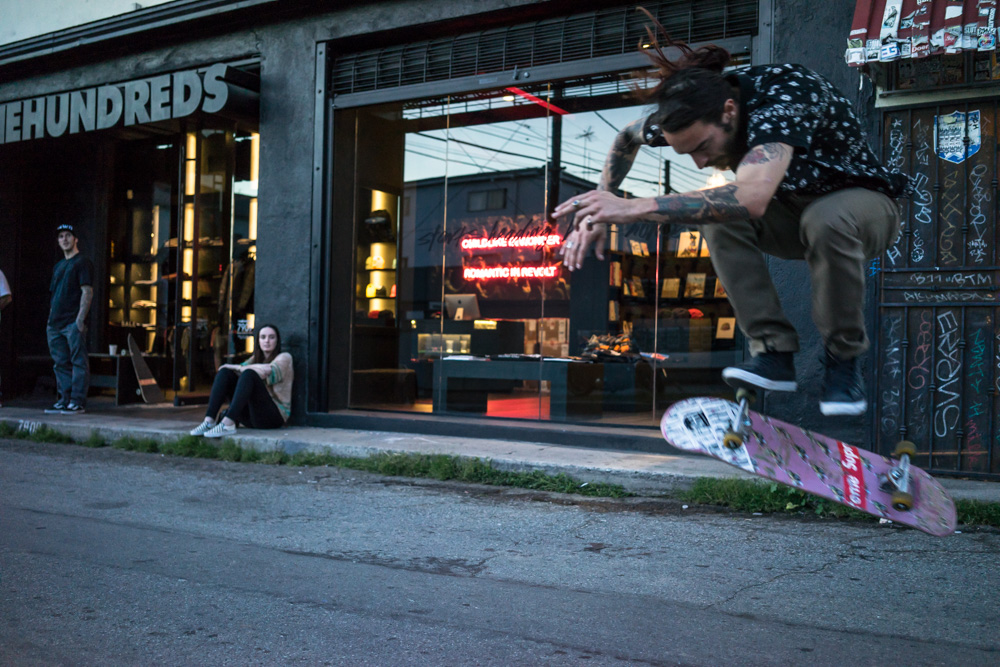 The Hundreds Los Angeles.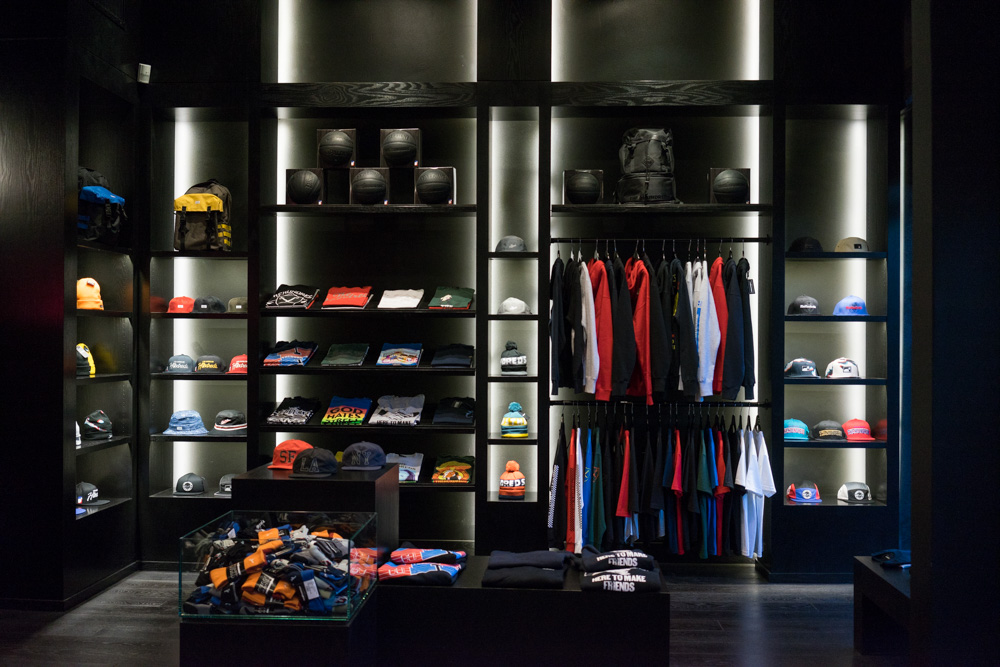 7909 Rosewood Ave.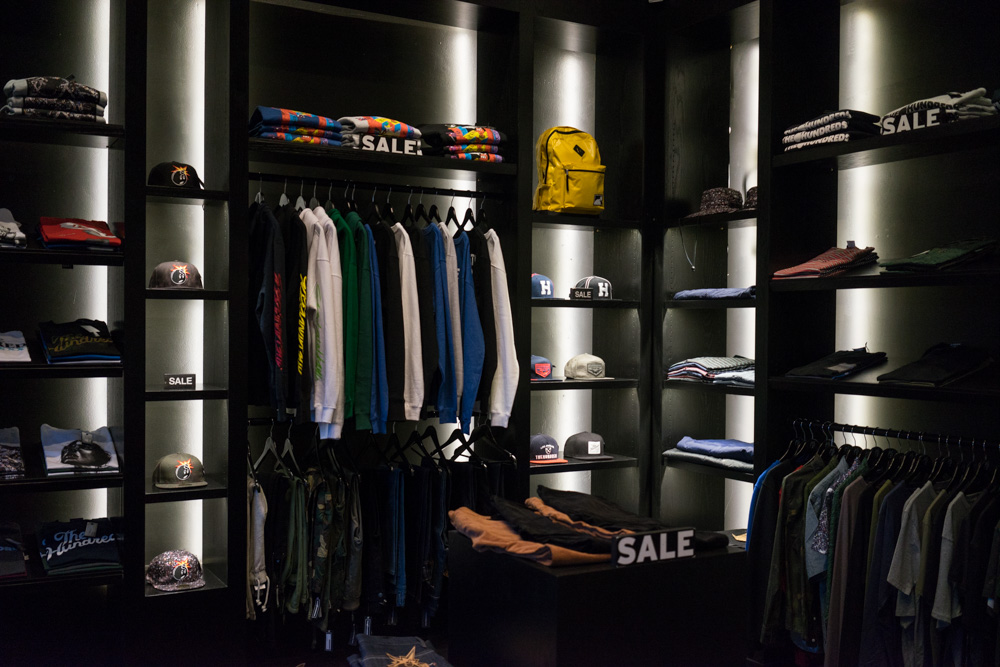 My favorite corner of the Rosewood remodel.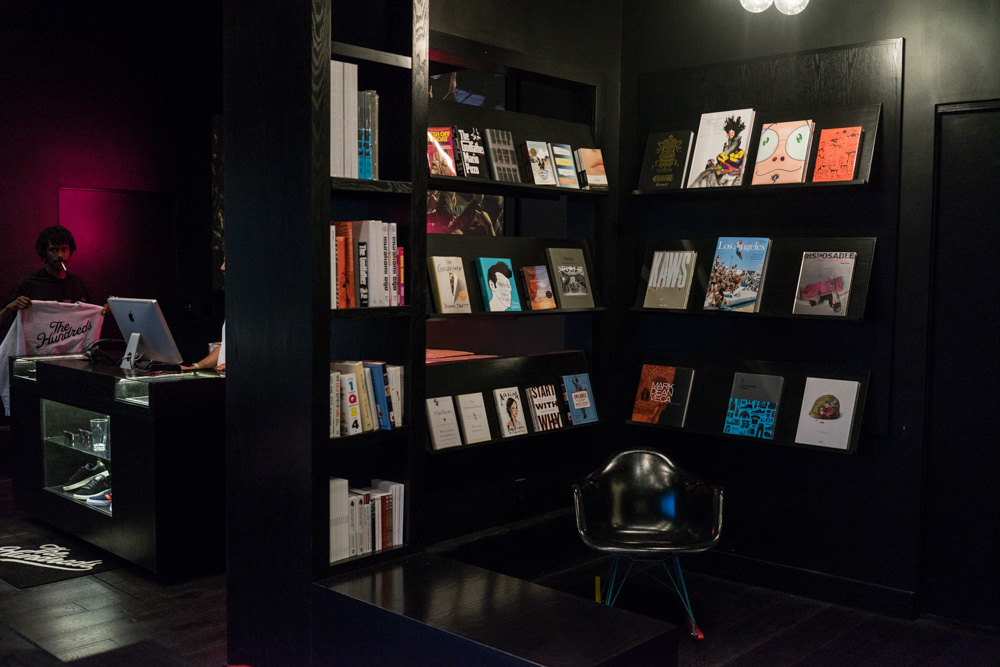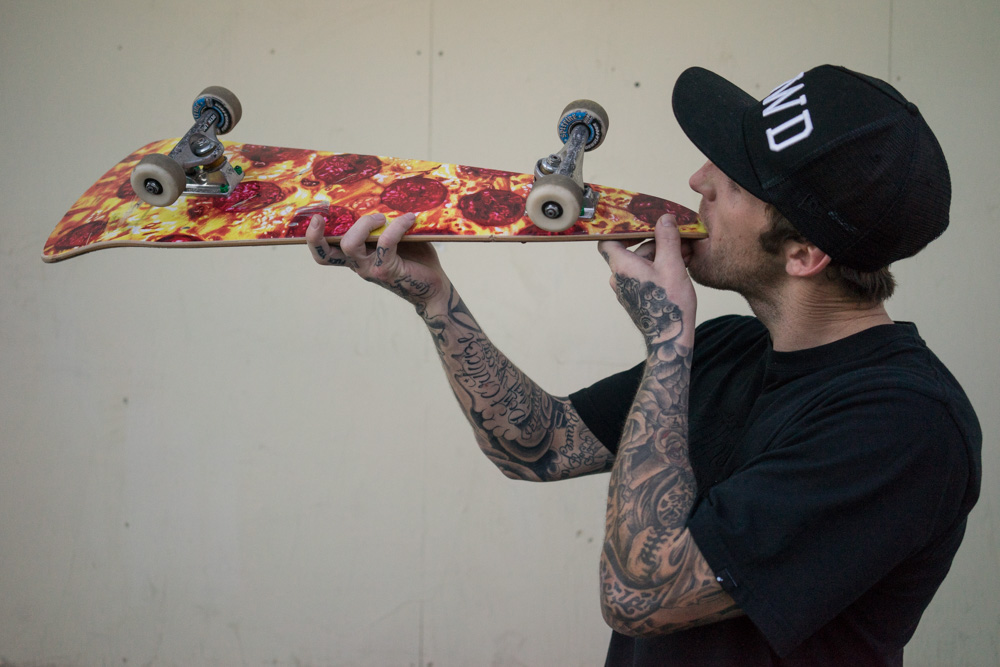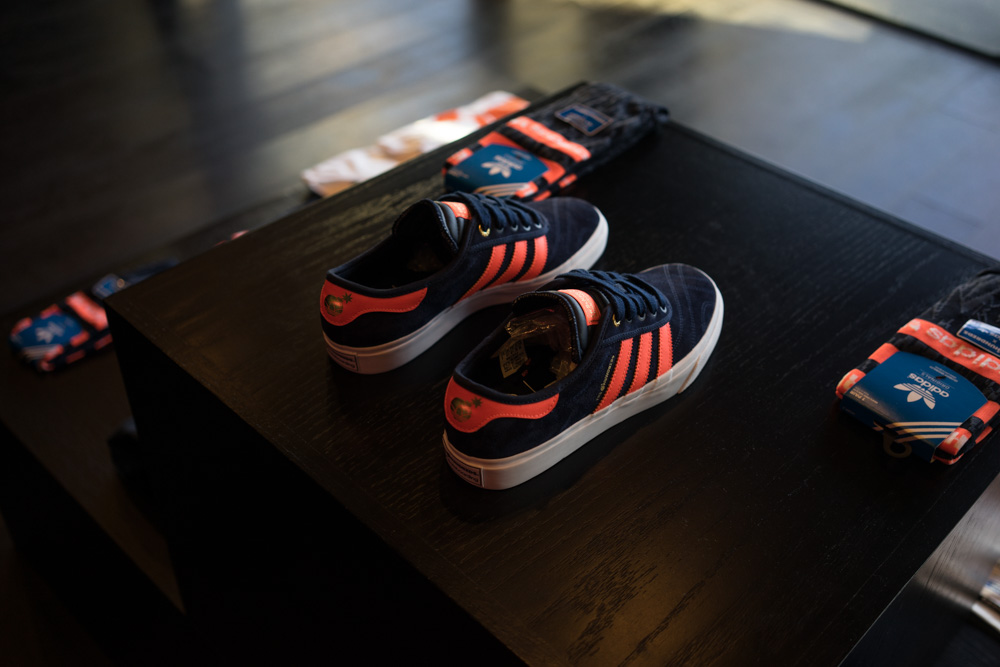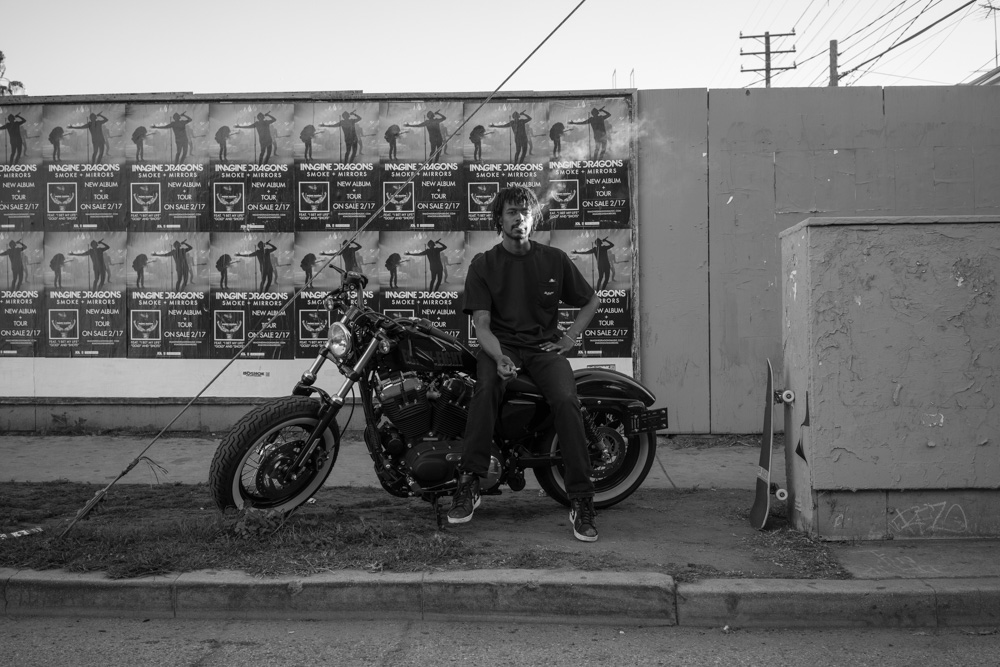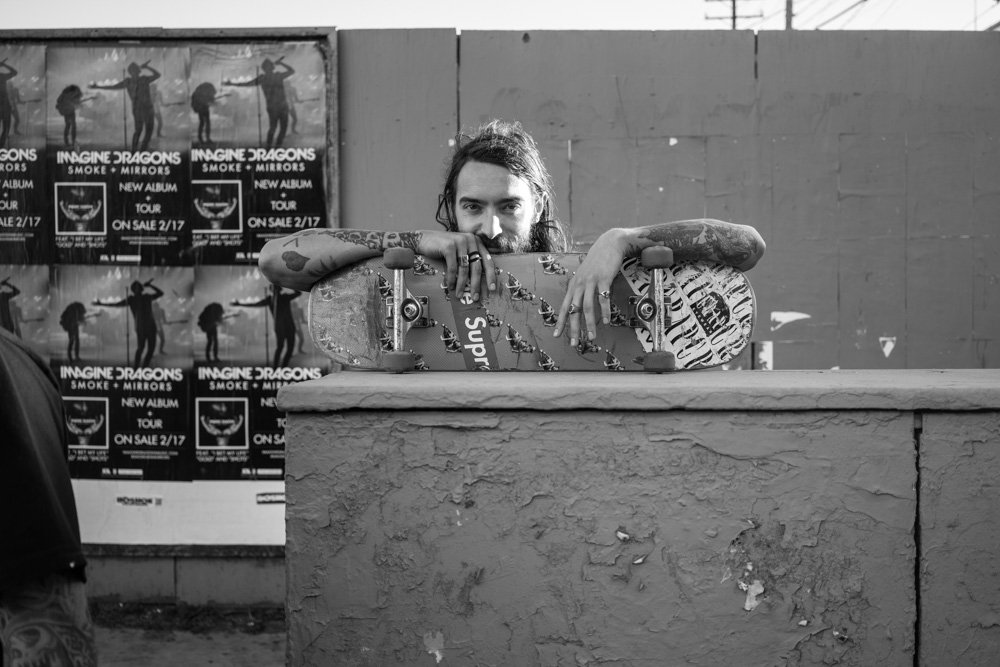 Old'scool.  Blast from the past, it's our former neighbor Sal Barbier on his way to skate the Supreme bowl.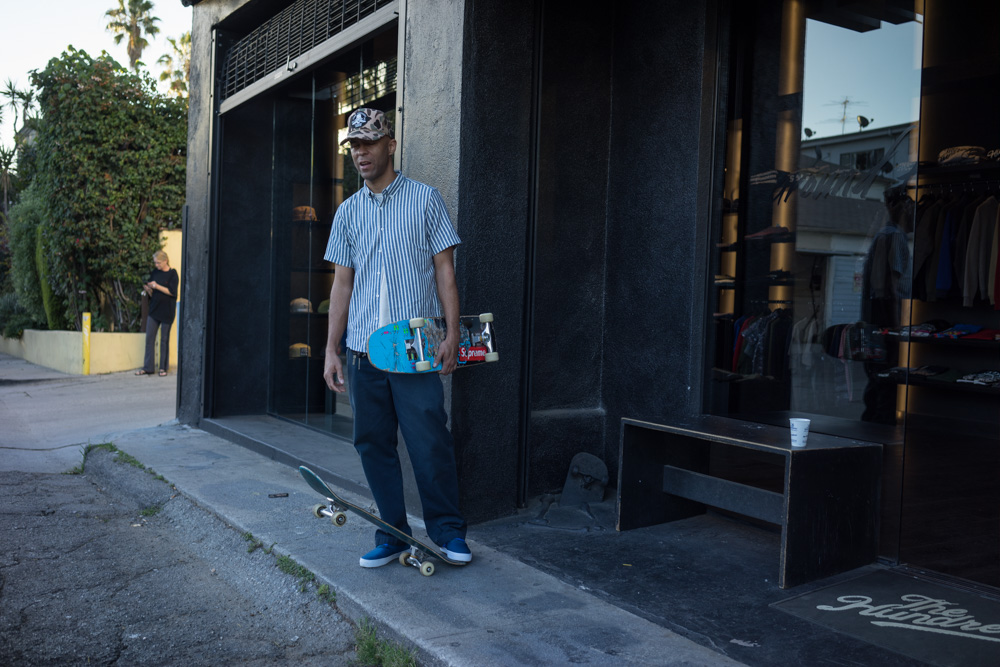 Ripe for Daffys.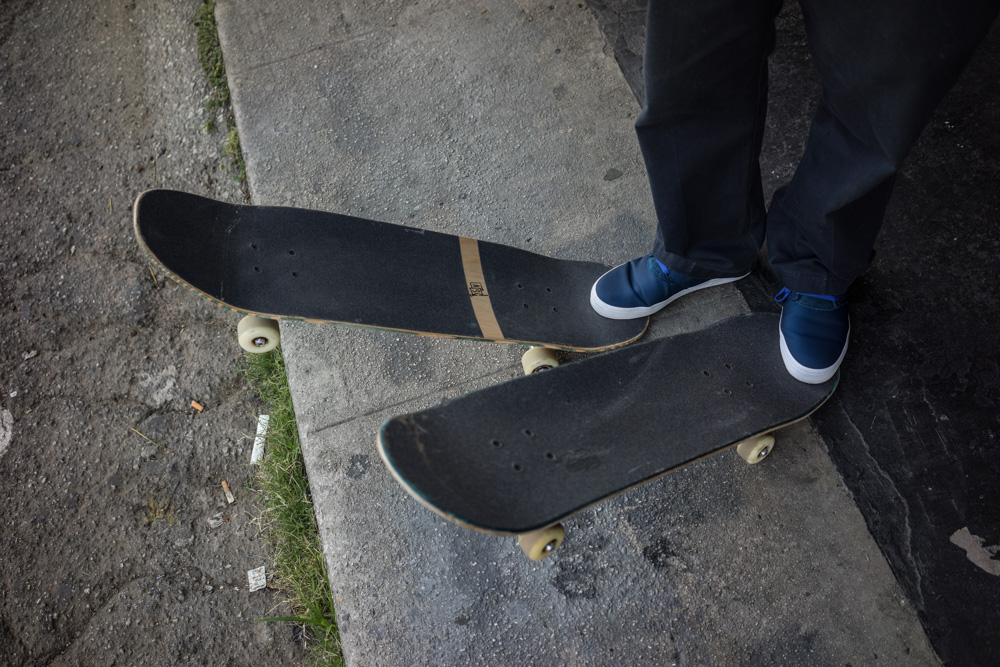 Sal's signature colored plywood.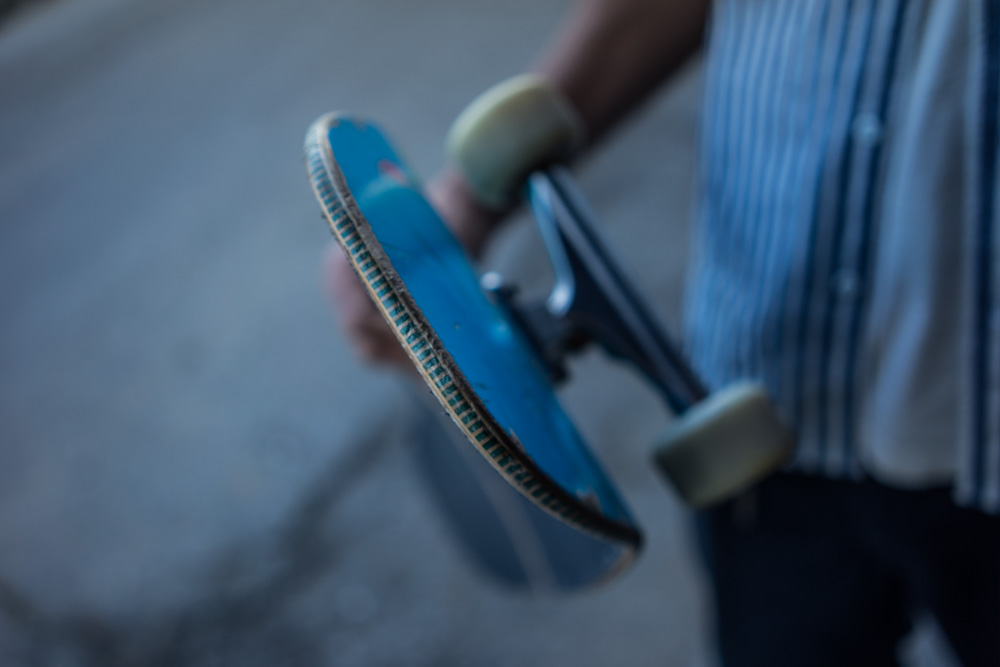 Be back in a couple weeks with another All in All…
Until then, follow me on Snapchat under "bobbyhundreds" for stories as they happen, my Instagram for my favorite photographs throughout each day, Twitter to hear me complain and work out ideas in my head,  and…did you subscribe to our YouTube page yet?
Stay warm out there!