10 years ago, I started designing cut/sew apparel under the auspices of my mentors, Alyasha Owerka-Moore and Ben Cheung, in Hong Kong. As our brand has grown over the years, my time is now divided between Design, Editorial, Marketing, Photography, Video…  like I say, I do a little bit of everything, and a lot of nothing!
But I've gotta say, I kinda miss the seasons where I was designing everything The Hundreds, head to toe (pun intended). Even though I admit that our Design team (helmed by Creative Director Patrick Hill) can run circles around me (I am their student).  About a year ago, I decided that a decade of design warranted my own collection under The Hundreds.
So, we are proud to introduce The Hundreds Red Letter™, a personal range of designs from me to you. Concept to hanger, The Hundreds Red Letter™ is who I am, looking back, moving forward.
Available this Thursday, November 5, 2015, exclusively at The Hundreds flagship stores and our Online Shop.
50 pieces each.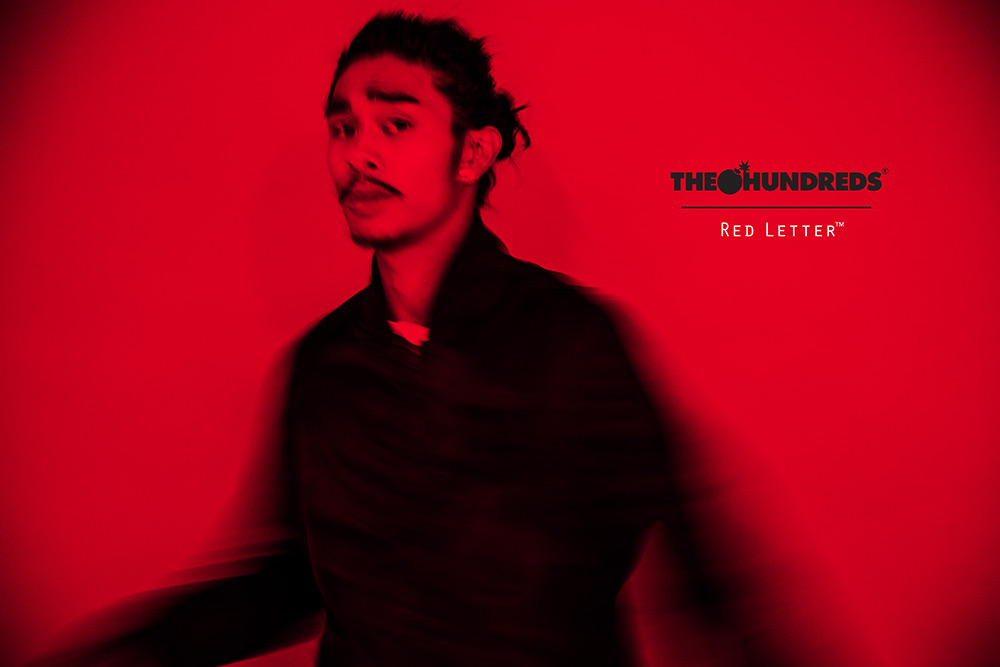 The "Vermont" Bomber Jacket
:: Satin nylon outer
:: Nylon Taffeta lining
:: Hyena embroidery
:: Direct embroidery at chest
:: "Script" logo screenprinted above right pocket
:: Interior pocket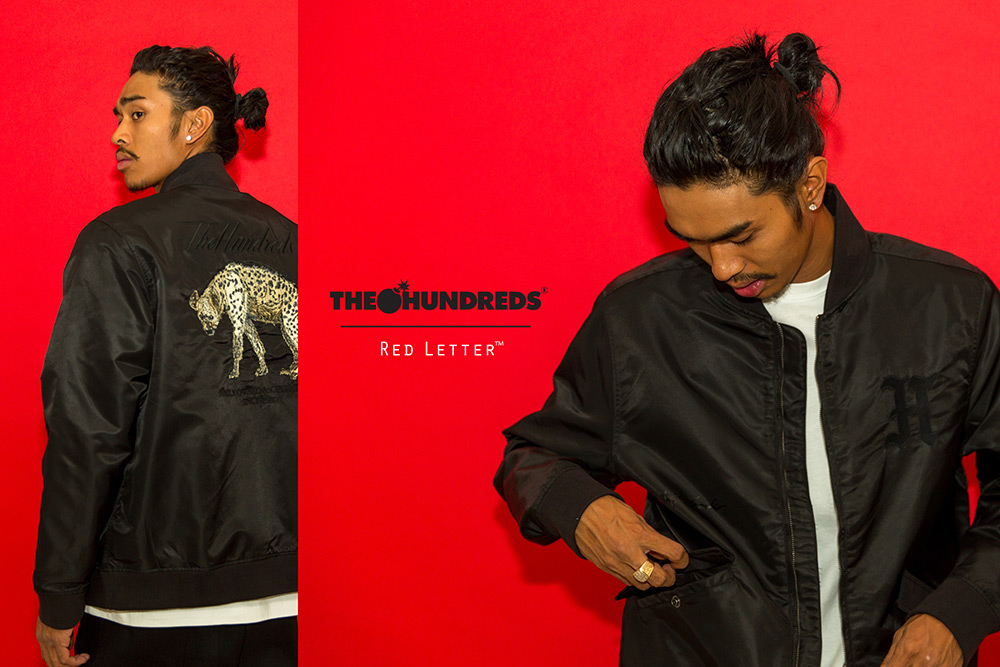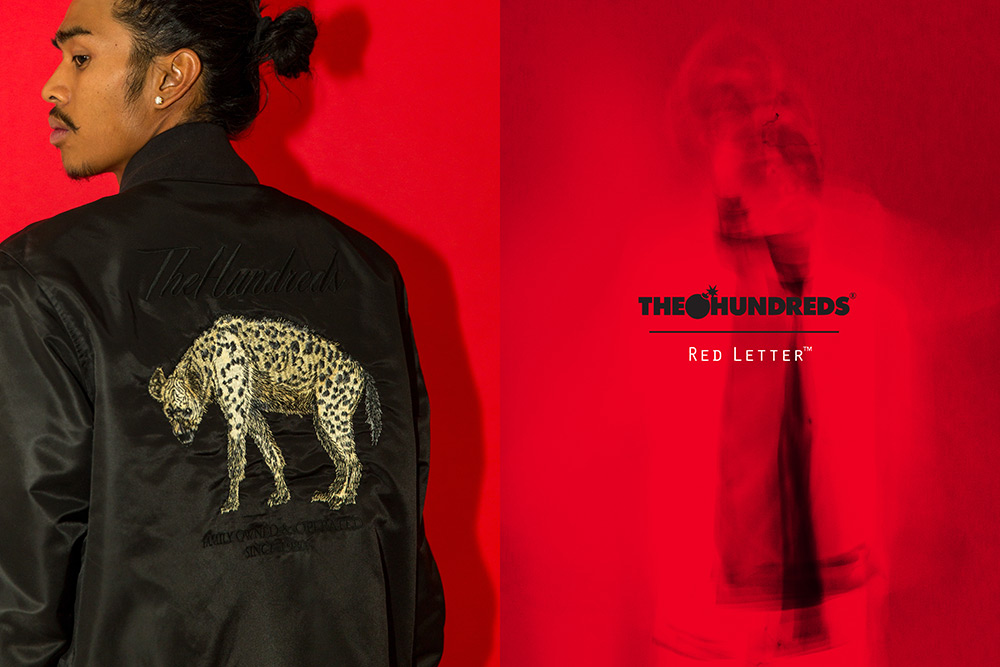 The "Adams" Chambray Shirt
:: Japanese-made cotton chambray
:: Gusseted side seams with chainstitched run-off
:: Dual front chest pockets with button-less flap closure
:: Direct embroidery on chest
:: Contrast white buttons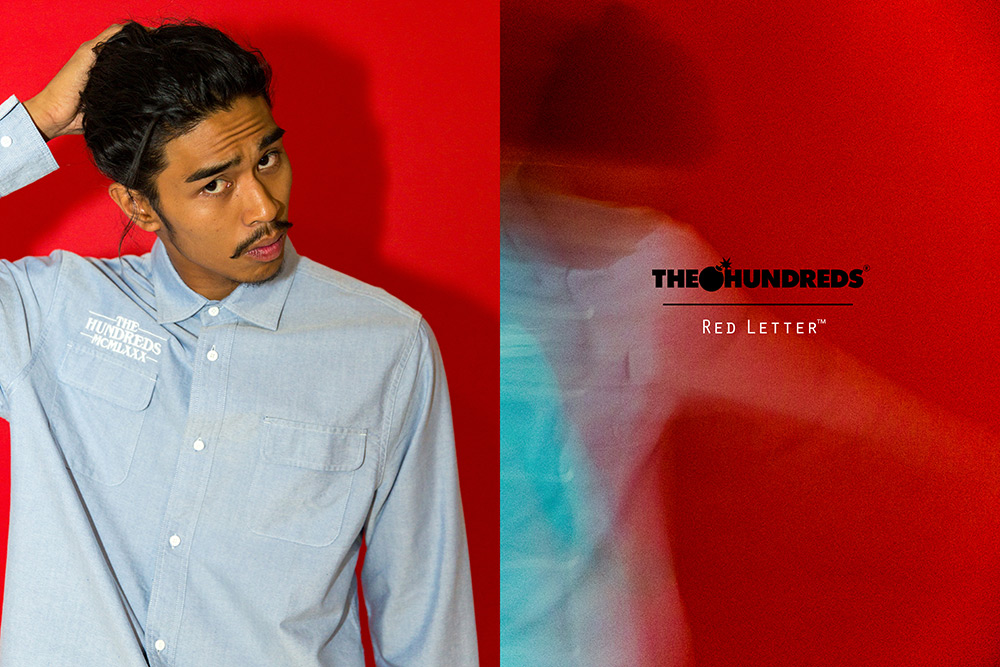 The "Jefferson" Flannel Shirt
:: Soft, Japanese brushed cotton buffalo plaid
:: Chambray fabric gussets at side seam
:: Dual front chest pockets with flap and button closure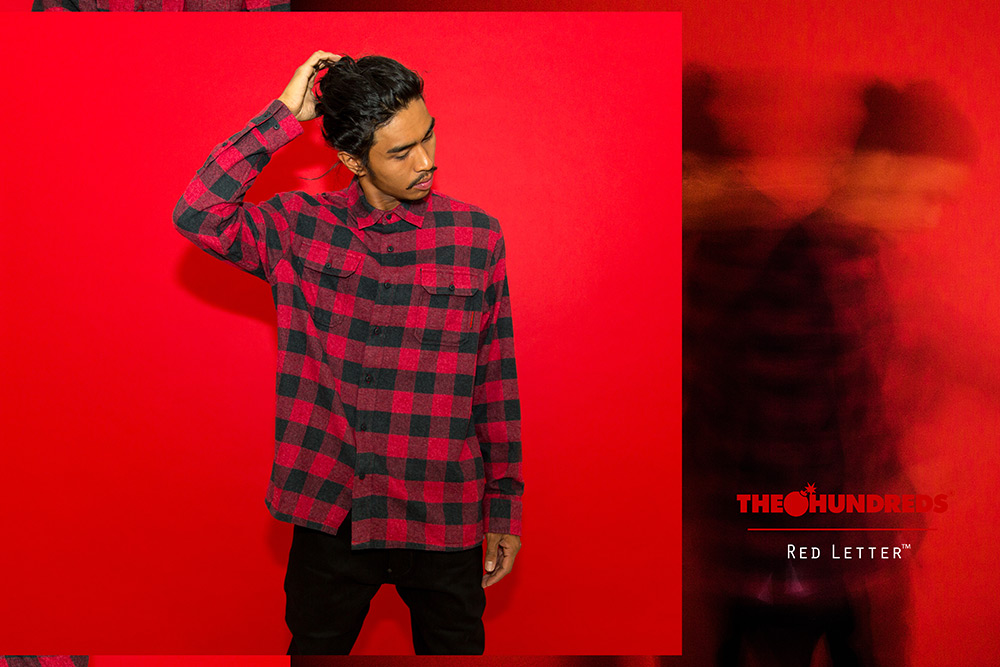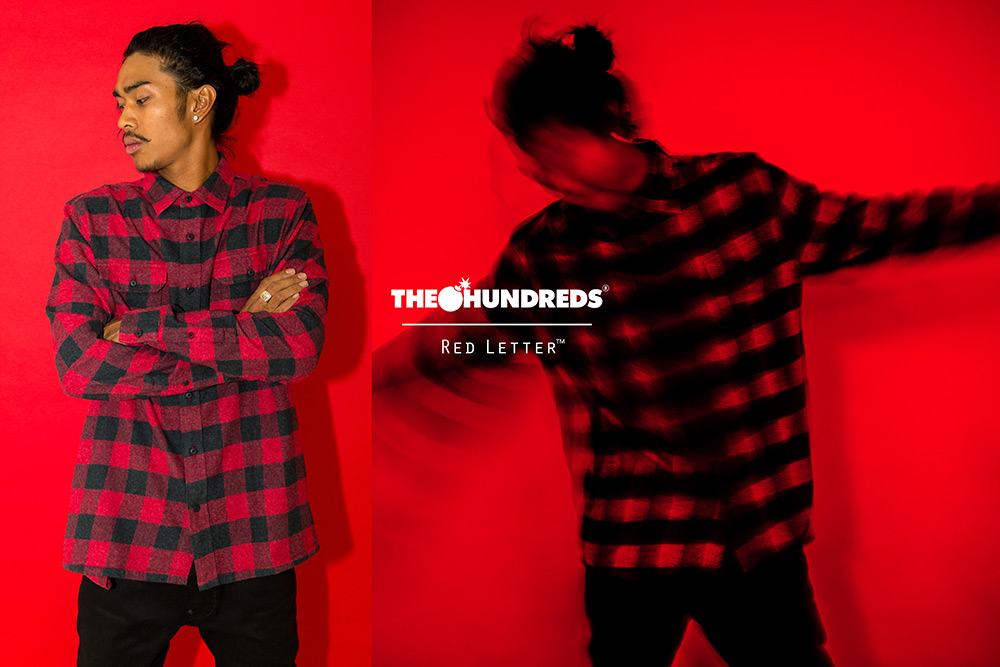 The "Bunker" Coach's Jacket
:: Nylon Taffeta construction with black tricot lining and 380gsm fleece hood
:: Mixed screen-printed, direct-embroidered, felt appliqué and patched trim
:: Red Letter™ woven label
:: "Bar" logo screen-printed down sleeve
:: Black enamel The Hundreds snap buttons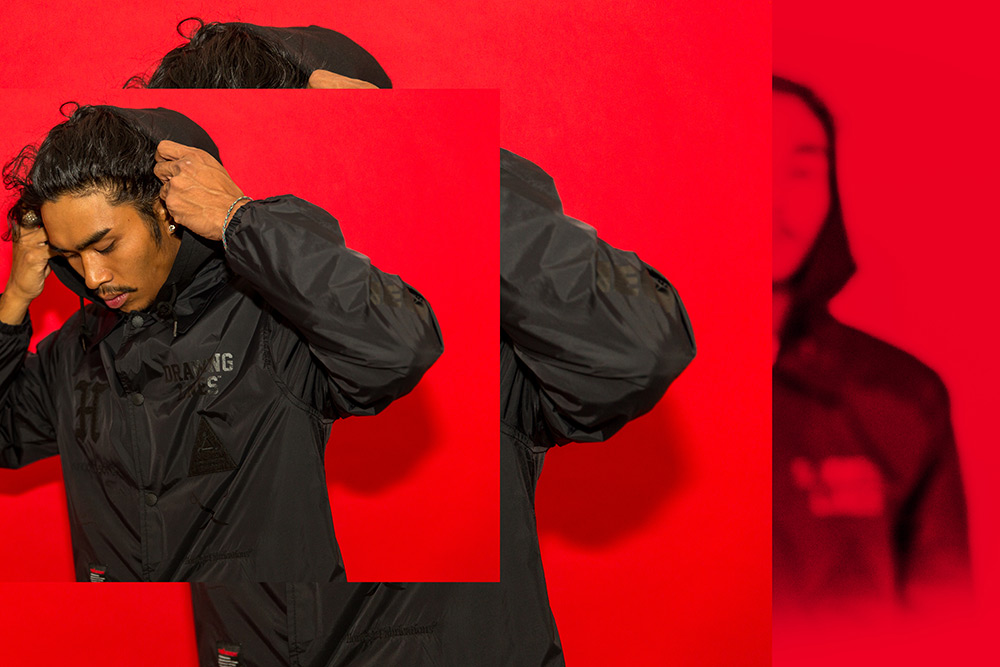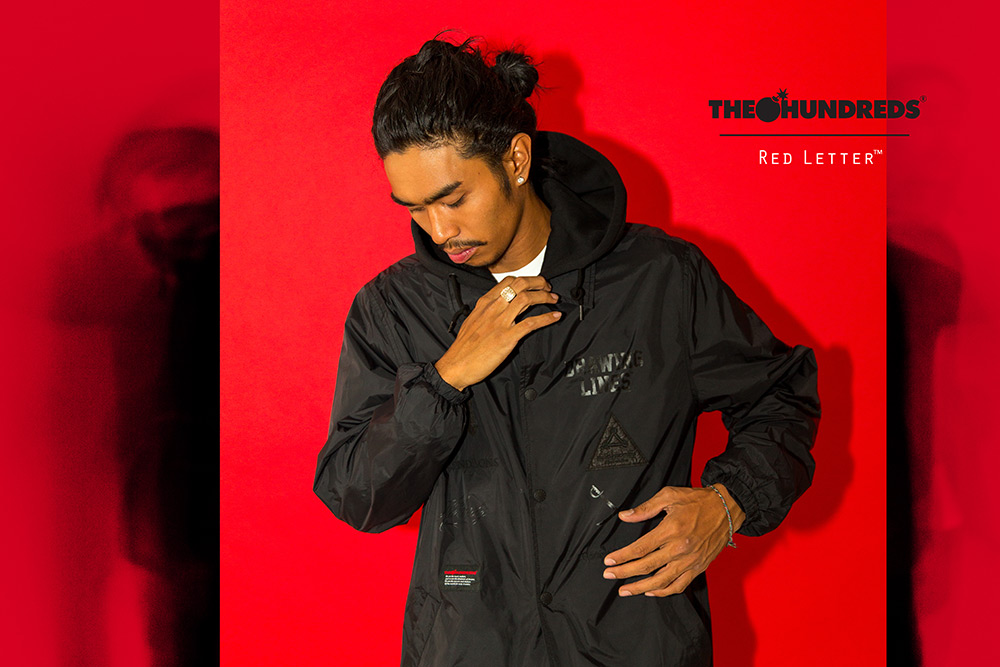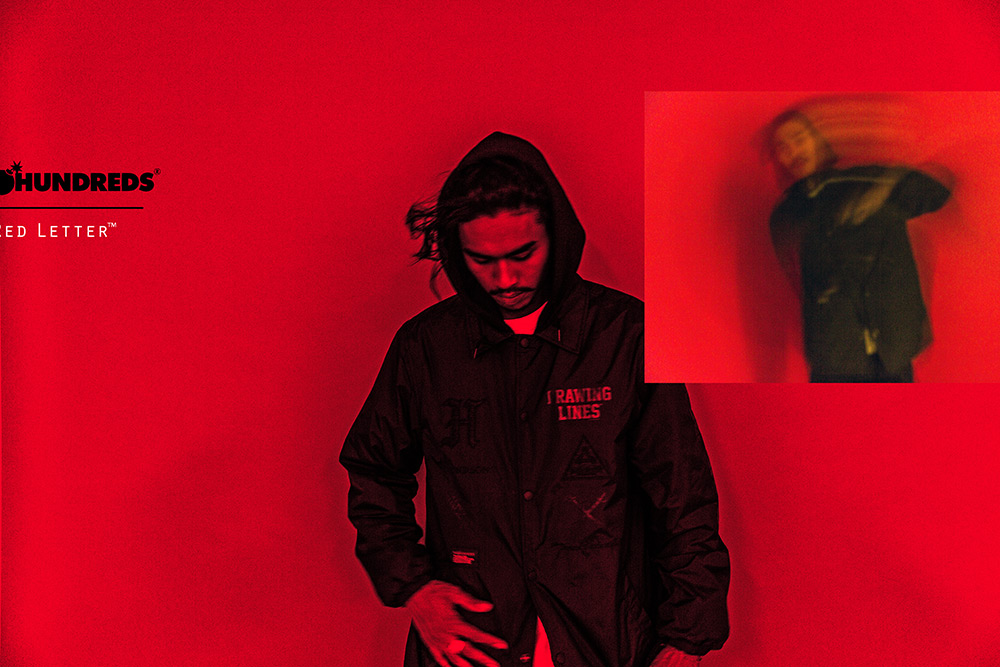 Conceptualized, designed, photographed, layout, everything everything everything by me.