The Five Four crew dropped in this afternoon. These guys went from screenprinting t-shirts for their friends in college to having full-page Macy's print ads, decorating A-list celebrities and athletes, and being revered for their fashion-forward menswear by industry and consumer alike. Much of that thanks to creative director Andres Izquieta, who's currently booking a flight from LA to Tokyo to NY to Mars to Paris and back. In a week's time.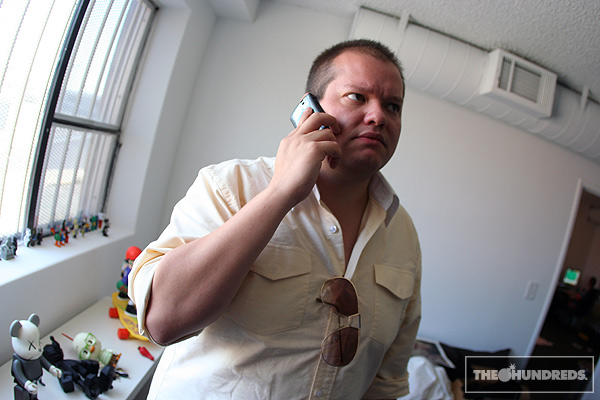 Peter Mintz will become your best friend in under 6.3 seconds. Here he is, selling salt to snails.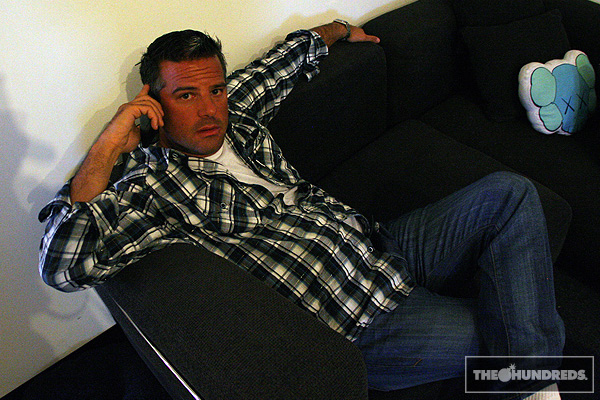 Dee Murthy is so far ahead of the game, that he's over the Blackberry, ditched the iPhone, and onto the empty water bottle as the uber-cool head-appendage status symbol. Unfortunately, it's zeroed-out by the fact that he wears RAINBOW flip-flops. Weaksauce. (What a Trojan).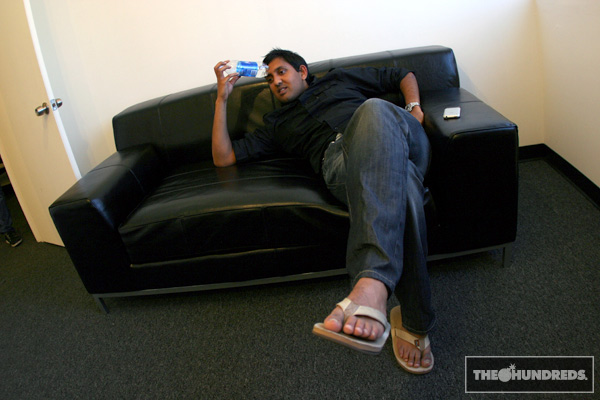 by bobbyhundreds