To my final list of the year!  This was The Hundreds in 2013.
I gotta say, as far as the brand and business go, this may have been my favorite 12 months in the company's history.  In my unabashedly subjective and biased opinion, we were beyond the best, in the sorts of ways that aren't obvious to the public, or visible from a Zumiez shelf, or seen in a rap video.  In 2013, we capstoned The Hundreds' first decade: our foundation.  Perhaps more importantly, we prepared what's to come for us in the next ten years.  Again, these were things insular to the company and brand philosophy, like solidifying The Hundreds Homebase, re-thinking our media platform, and taking a hard look at our project's purpose.  All these things wouldn't have been possible, however, if not for our crew.  By the close of the year, we had lost, edited, revised and rebuilt what stands as our Dream Team.  We're like a Streetwear Voltron on steroids now.  From the executives to the warehouse fleet, from Design to Sales, I am most proud of the staff we built this year at The Hundreds.  And even more excited to see how they set fire to 2014.
These were the other things that I was personally most proud of this year.  There's an infinity of designs, web content, collaborations, sales strategies, and marketing moves that I'm leaving out, but the following are the stories that I felt most spoke of The Hundreds, distinguished us from the rest, and believed in.  The stuff that we will look back on at our next decade's anniversary, and understand how monumental they were in hindsight.  The milestones.
thehundreds.com
By far, my biggest career achievement and accomplishment of 2013, and maybe the last several years?  Ain't no "humble" in that brag.  To clarify, not saying I did this alone, by any means.  With the assistance of Ben, 530 Media Lab, our new Editor-in-Chief Luis Ruano, Managing Editor Jane Helpern, Patrick and Nate in Design, Dyer with the new Online Shop, and our global contributors (amongst almost the entire staff here), thehundreds.com got a much-needed overhaul over the course of 8 months.  Our new web platform takes my blog to another level of brand experience and community engagement.  What the web-log did for The Hundreds in 2003, is what I believe this new site will do for us in 2014 and beyond.  And pardon our mess as the site is still a work-in-progress. Wait 'til you see what's to come…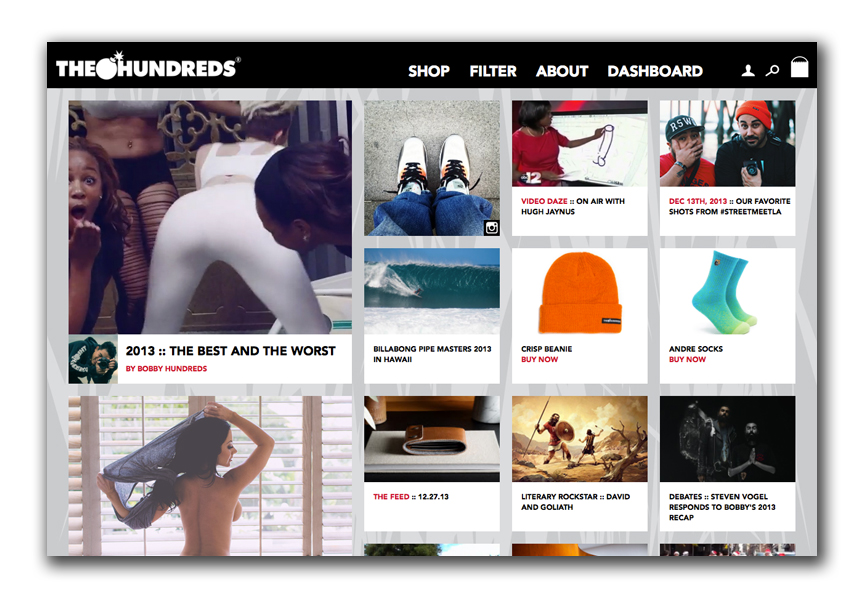 The Hundreds X CLOT
We had a number of successful collaborations and special projects in 2013, but this one was the one for me.  The best part is that most people who considered The Hundreds X CLOT probably overlooked or ignored entirely the premise of the partnership.  This collab was more of a political conversation piece than Streetwear hype.  The United States and China share such a tense and awkward – yet co-dependent – relationship, that it was fun fodder when talking with Edison Chen and Kevin Poon about working together.  This was East meets West, but from the perspective of an intertwined global economy, where both parties are forced to deal with another, no matter how wide the cultural spread.  Even within our own dealings with the Hong Kong-based Streetwear brand, there were flashes of friction and miscommunication that only bolstered the concept further.  USA vs. China? USA loves China?  USA X China?  The Hundreds X CLOT.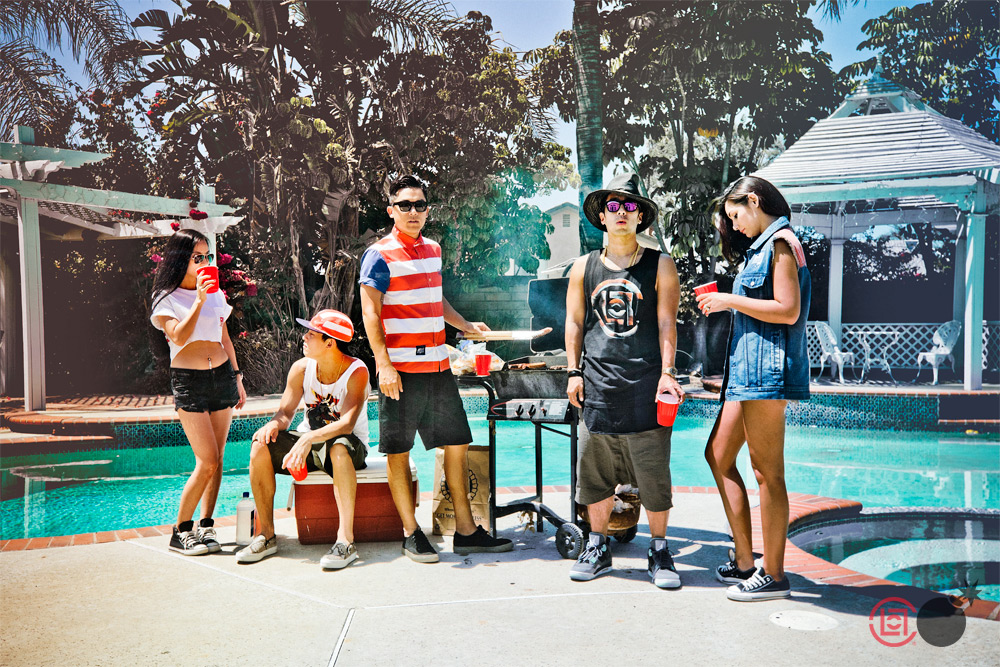 The Hundreds in Amsterdam
We got to travel to all points of the earth this year in the name of The Hundreds.  But in July, Amsterdam stole me.  To begin, this was my first time in the Netherlands.  All I'd understood of Amsterdam was what was mediated: weed, hookers, and weed. And hookers.  But I was wrong.  Bikerides through the town, fresh herring on the street, wine-fueled boatrides down the canals, and I think some of the best food I had all year.  Well, I'll be Amsterdamned.
"Kelly" Jacket
Maybe it's because we're in the colder months of the year, but I think my favorite piece from The Hundreds 2013 was the Kelly Jacket.  Being that we're a Southern California-based brand, we'd always been challenged to make appropriate winter gear and outerwear to appease even the most critical of our East Coast and European customers.  But the Kelly Jacket shut everyone up.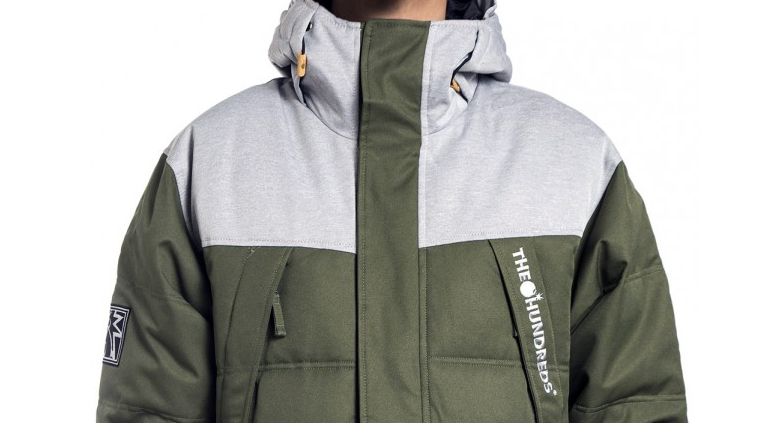 "Charlie" Pullover Hooded Sweatshirt
Next would be the Charlie hoody.  What started out as a joke to accompany our '90s-themed collection (every independent skate brand of the era had a variation of the Charlie Brown t-shirt) evolved into this sweatshirt, with our personalized flip of the zig-zag stripe into our trademark JAGS™ strike.  If you got it, you got it.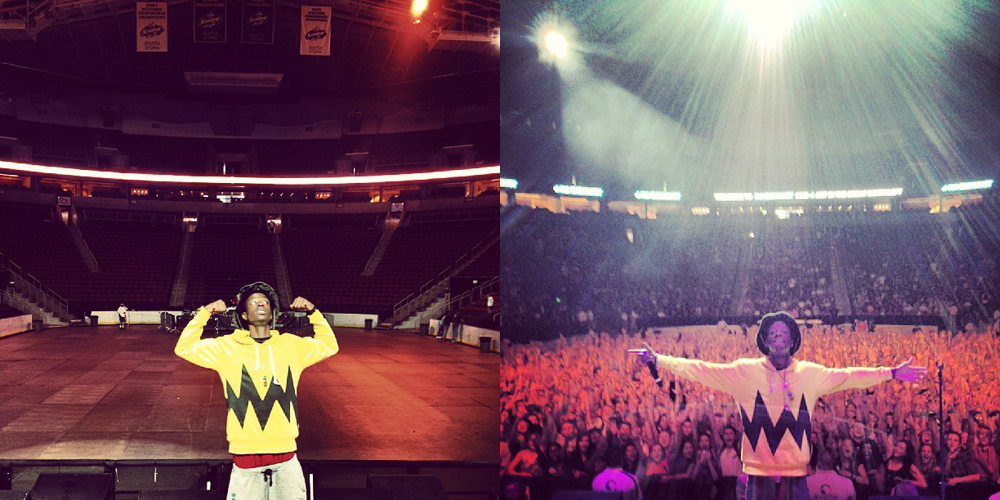 INCORPIRATED
In October, much to the disapproval of our attorneys and Ben, I introduced the "INCORPIRATED" series of T-shirts, which was more of an art project or social psych exercise than a Streetwear collection.  Not for sale, the tees touched on branding, corporate identity, subversion, and re-appropriation – but most importantly, the freedom of creative expression outside of profit margins.  I know it went over many heads, but it was something I just had to do. And that's why you make your own business, right?  So you can be selfish.  Sometimes.
Good news for me, but bad news for those who didn't understand INCORPIRATED (and our legal team. And Ben), but I've got some more tricks up my sleeve. More side projects soon…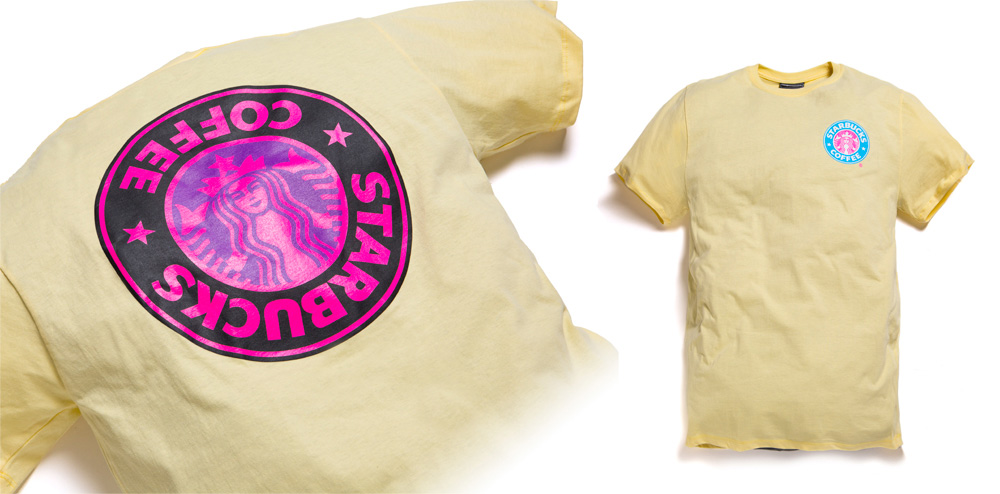 The Hundreds by Jay Howell
As far as Artist Series projects go, there was none I loved more than working with Jay Howell.  Having long been a fan of Jay's illustrations and characters and becoming friends with him through collaboration, this was one of those collabs that starts off as a great organic conversation, and then steamrolls into this wonderfully-executed portfolio piece.  The fluorescent dip-dyed base contrasted perfectly with Jay Howell's signature black/white drawings. That sweet blend of subversive and friendly, just like Jay. Awwww.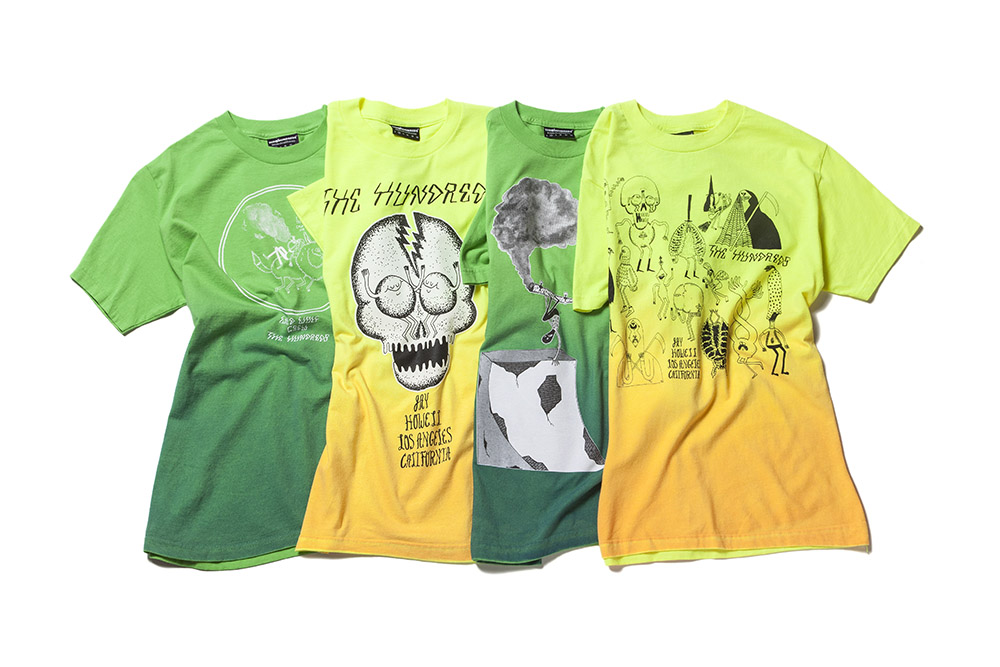 Mirror Shoot
Theoretically, this photo shoot took place last year, but it wasn't published until the start of 2013.  I had been sitting on this idea for almost a decade.  And it was simple – that was the point – to show our community how to execute a cool lil' lookbook without a baller budget.  The reach on the editorial went further than anticipated and several seasons later, I'm still getting kind words about the concept.  Although I must say, I had just as much fun working on the upcoming Spring '14 lookbook…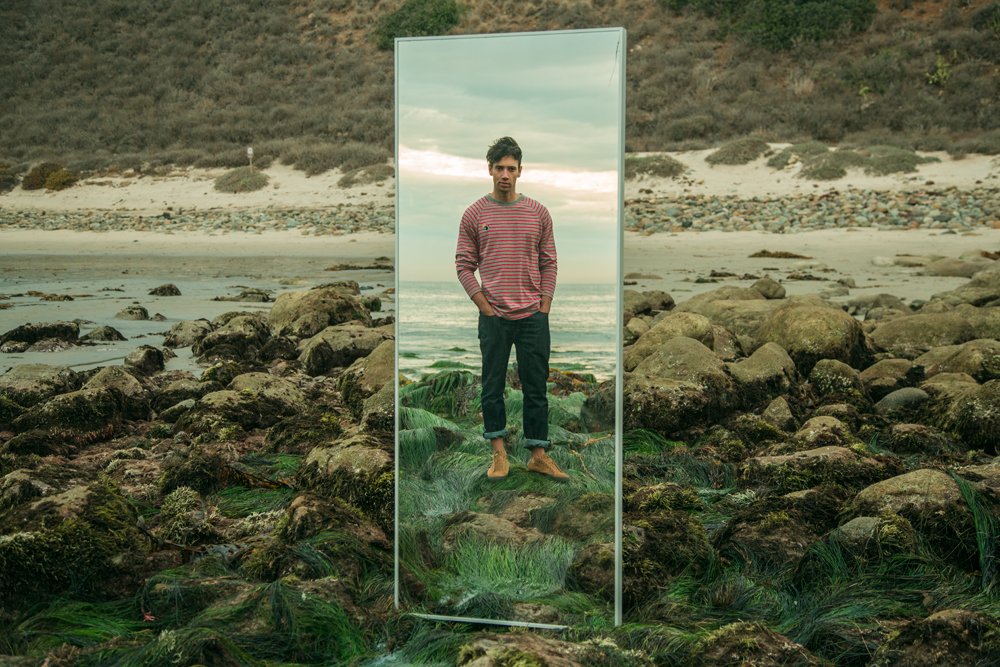 The Hundreds X Shadow Conspiracy
The Hundreds' Creative Director Patrick and Sales Director Scotty pretty much commandeered this collaboration from start to finish.  I stepped in a little bit with the colors and the branding throughout the piece, but what I love most about this bike was that even though I never was much of a BMX enthusiast growing up, Scotty and Pat were.  This went to show that The Hundreds isn't just about what Ben or I experienced – it's all of our collective insight as a team.  And these guys nailed it, better than I could have ever dreamt this collaboration to have realized.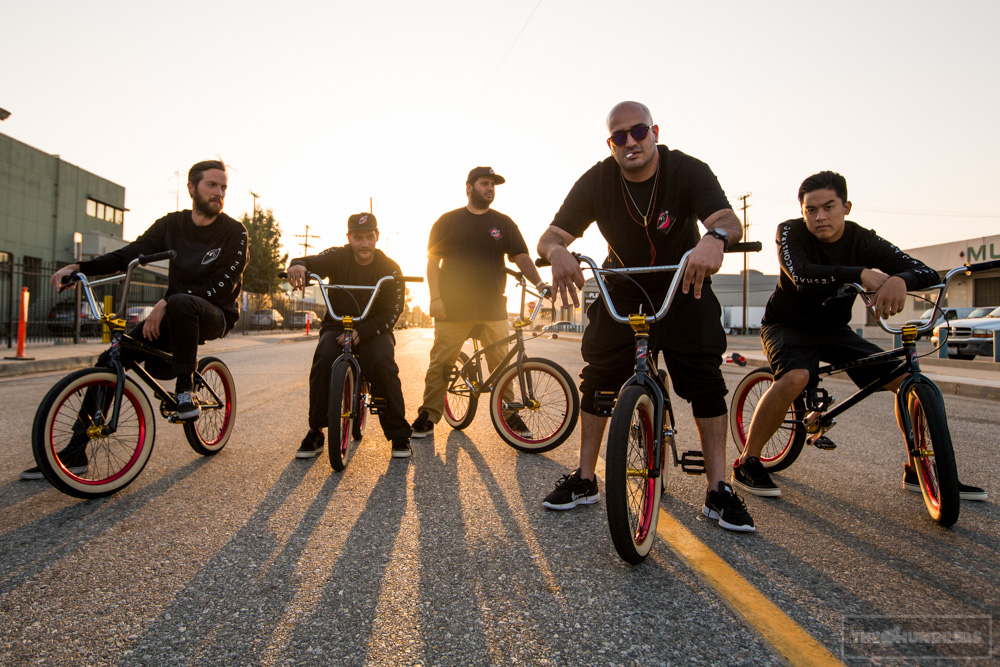 The Hundreds X Disneyland
It went way too fast.  After a year of sorting (we can't just throw another rap show?) and backtracking (another block party?) and re-evaluating (we gotta do something no one else in our category has ever done), we held our 10-Year Anniversary at Disneyland this month, invited a couple thousand of our friends, family, and fans, and spun 'em through the park.  Maybe it was the motivation behind throwing the party at Disneyland, the zero-wait lines, Brooklyn Decker twerking, or a bag of meth being found (???), but I'd like to think our party even overshadowed Beyonce's performance cross-town the same evening.  Regardless, if there's one thing you've gotta admit, it's that The Hundreds knows how to throw a good party.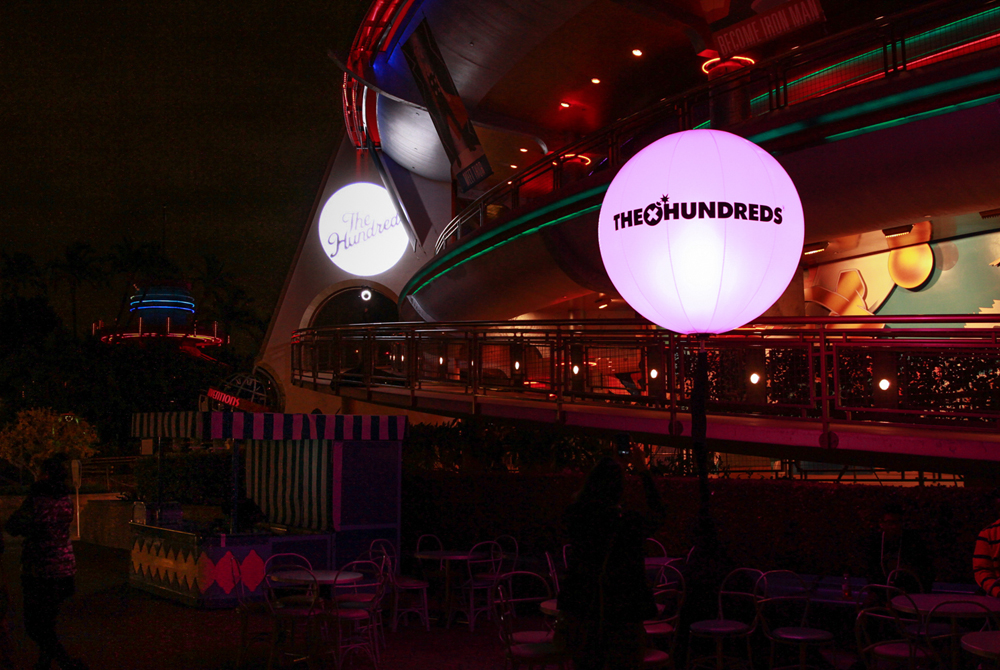 Burnt camouflage
We've come heavy with our unique custom camouflage patterns over the years, but there were two in 2013 that I can boast of.  First, Burnt Camo.  Introduced in Spring, the theme of this season was about rebirth and renewal (after Winter 2012's apocalyptic range).  We also saw floral patterns and imagery trending in.  So to connect the dots, Burnt Camo was imagined as a traditional RealTree camouflage, but if burned down and sprouting regenerated flowers in the after-growth.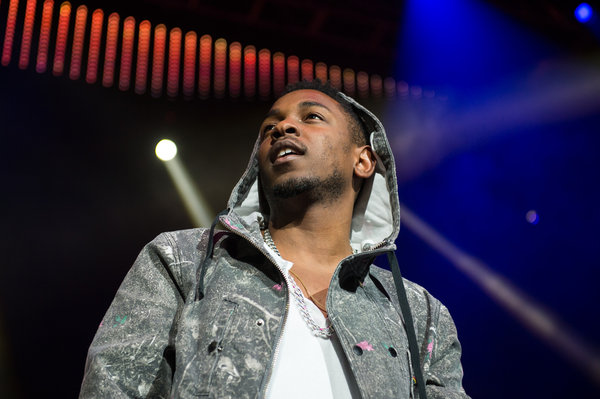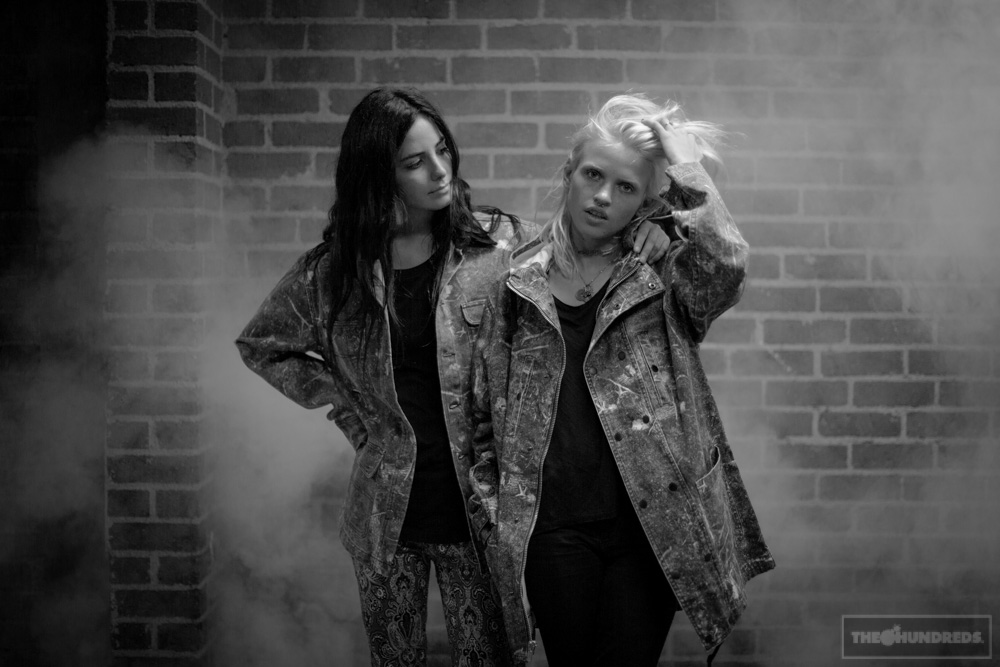 No Camo
The other memorable camouflage was No Camo, which was a commentary on the inundation of camouflage patterns in Streetwear and Fashion and a retreat to… no camo.  Referencing a typical woodland camo, No Camo subtracts all other shapes and colors besides the base military green and black islands.  The Hundreds' branding color scheme is forever rooted in black, so it made all the more sense to do it this way.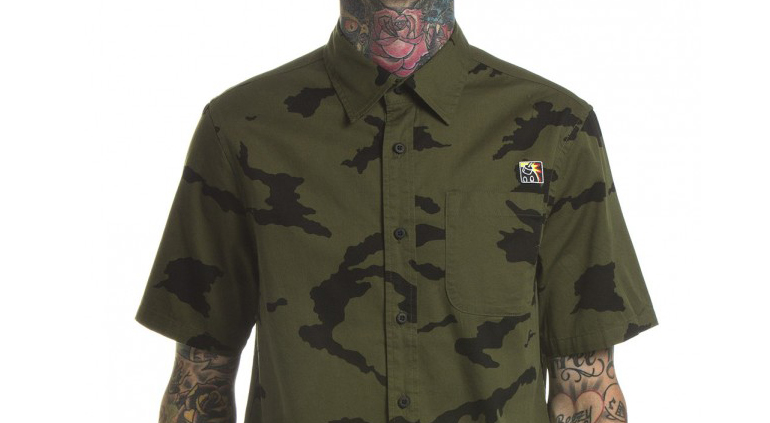 The Hundreds Magazine :: Spring/Summer 2013 with Stevie Ryan
Our print magazine comes back strong in 2014, but this was our greatest issue to date.  And Stevie.  I mean… Stevie…. Come on.. That is soooo unfair.
The Hundreds X Hook-Ups
As meaningful as this collaboration was between The Hundreds and the iconic skate brand, my favorite aspect about it was the photoshoot for the advertisement.  Inspired by the original Hook-Ups ads where Jeremy gets manhandled by Ming Tran in Chinatown, we visited the same location to recreate the scenario with the pro skateboarder. Only this time, it was Ben and I doing the asskicking.  Each shot took multiple takes and plenty of bruises, but it was all legit.  Karate-chops, no Photochops.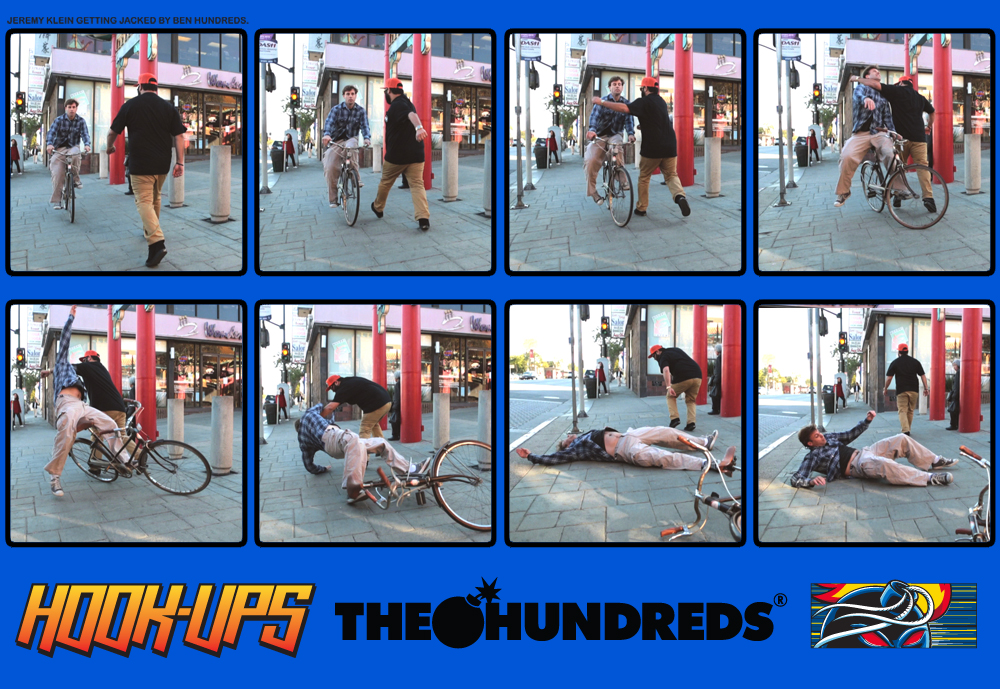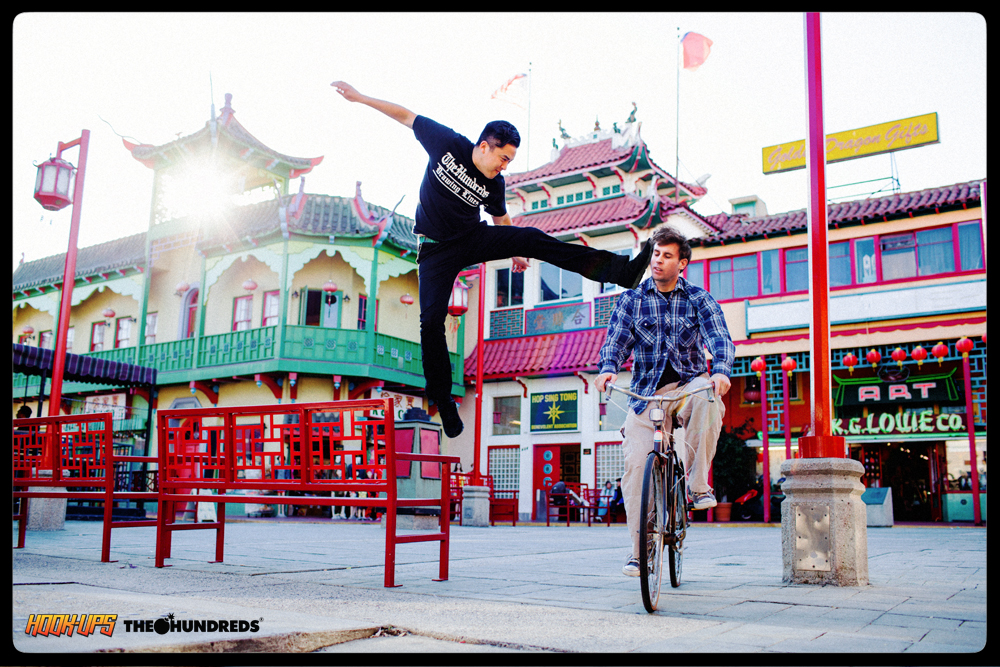 "Wiskazz" T-shirt
My favorite photo of one of my favorite friends to shoot amounted to my favorite photo T-shirt of 2013.  All praise due to Lauren Stout, shot in her bedroom in Hollywood in under 15 minutes.  The shoot went faster than most, but as soon as I caught this one, I knew it was right. Even Bieber wanted this cake and eat it too.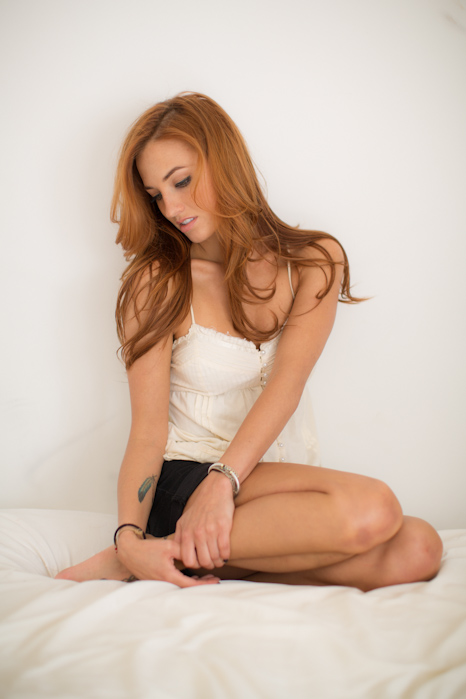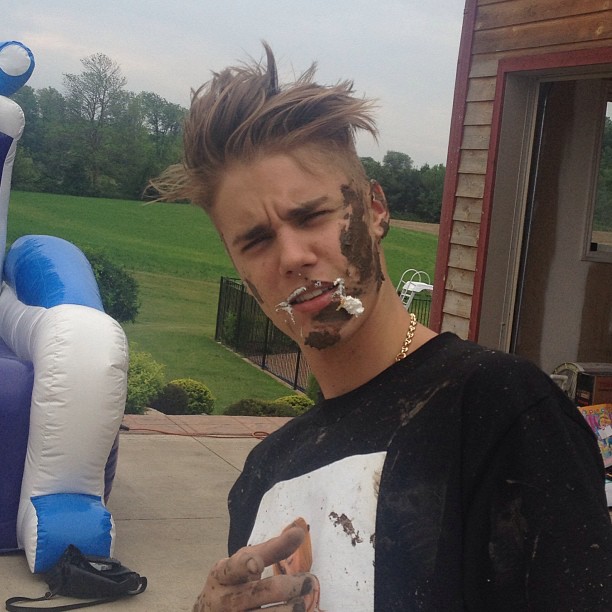 BRAND OF BROTHERS
Seen here on the Weiland button-up, this Brand of Brothers trim was one of my favorite designs I worked on in 2013.  In the year of Illumi-naughty triangles, this one was born naturally.  It all goes back to what I was saying about our crew here at The Hundreds.  The Hundreds isn't just a Streetwear company or a multimedia project or retail stores.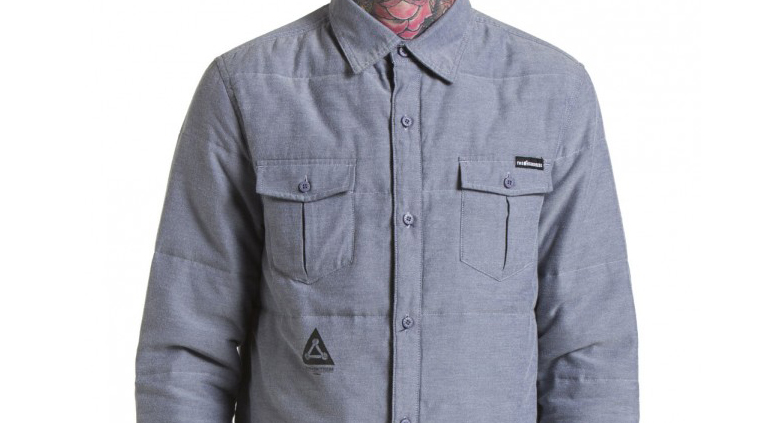 More than anything, we are a family.
Yourself included. Thanks for supporting us in 2013.  Here's to the next year – and the next generation – of The Hundreds!