Known for her midday show from 10am to 3pm, along with Roc Nation's DJ Reflex and The "New @ 2" Mix, which she co-hosts with the Heavy Hitter DJ Felli Fel, Power 106's Yesi Ortiz has been called by many to be the "Voice of LA." Currently filming a web series with NUVO TV (Jennifer Lopez's Network), she recently finished filming a role on an upcoming season for VH1 – it's clear that these days, the radio personality is establishing a face to her iconic voice. "I just figured people may or may not be familiar with the voice and if they aren't, this a good opportunity and a platform to be familiar with the face," says Yesi, doing this all while continuing to support women's health issues, educational, and community-based initiatives, especially within the Latin community.
Spending time commuting back and forth between Southern California and Tijuana, Mexico, the Orange County native, Yesika, used her passion for music to land her the job of a lifetime. Six months into broadcasting school, she landed her first weekend gig at a radio station in Las Vegas. With commuting from Long Beach to Las Vegas, going to school, and juggling a nine to five, it was evident Yesi was no stranger to hard work. After working two years in Vegas, Yesi then left to Tijuana, Mexico, to work for a bilingual radio station. Finding herself co-hosting AJ's Play House at a radio station in San Diego, overcoming obstacles, she's determined to progress. Read how Yesi turned her dream career into a reality in our recent conversation below.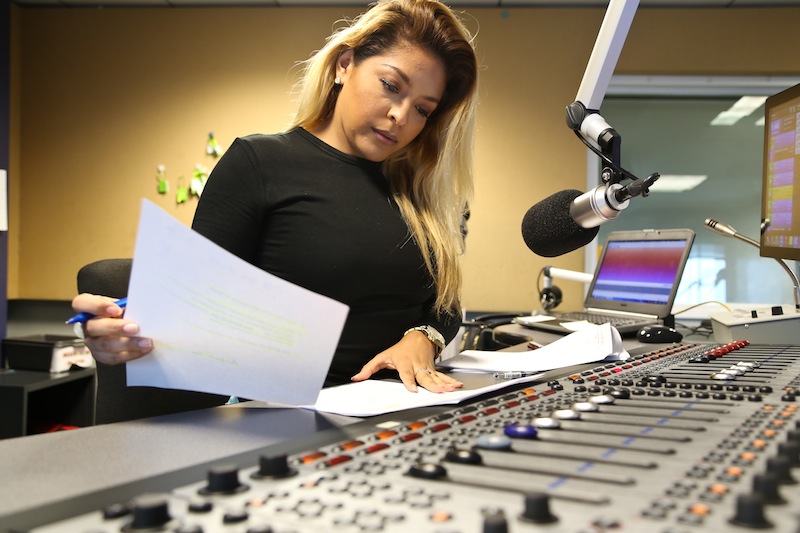 MATT HASSOUN: What's a typical day for Yesi Ortiz?
YESI ORTIZ: Honestly, every day is different. I am on the radio from 10am-3pm on Power 106 – so that's standard; the same routine. But what happens before and after is really all a game of chess. With the TV filming that I'm doing now, and my other projects, it really is just unexpected. Which is kind of cool because you don't get bored, ya know?
What led you into your career as a radio personality?
[laughs] Okay, this might trip you out. Believe it or not, I was super shy in school – very shy. [Laughs] I didn't, whatsoever, feel comfortable talking in front of my class. Especially when you get those speeches – I hated those! I was always scared. But what I did love was music. I mean love, love music. It made me feel like I could be anything I wanted to be, be whoever I wanted to be. And when I found out through broadcasting school that I was stuck in a box with the microphone [with] nobody watching me or looking at me, I really fell in love with that aspect of it. That no one's looking at me so I can be whoever I want and no one's going to give me the weird stare and weird faces. [Laughs] I knew I had a good personality because in school all my friends would always tell me that I was so nice and so sweet. And all the guys would be like, "Yeah, that's the homegirl!" [Laughs] In my head I already knew who I was, I was the homegirl to the guys, and I was the sweet chick to the girls. I was never sexy, I was never beautiful, I was the cute girl. Girls didn't feel threatened [laughs] that's how it all came about.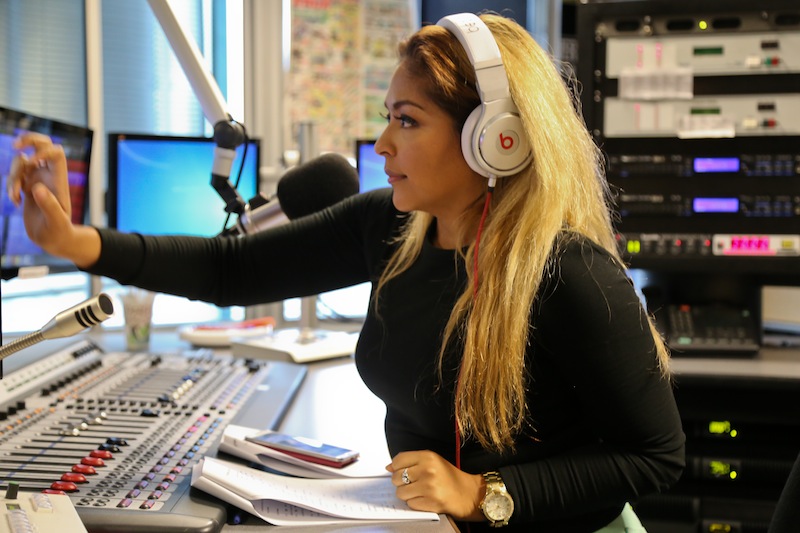 Being a part of LA's home base radio station, how is it working with Big Boy ?
Yo, when I first got there it was so surreal. I couldn't believe that I was walking down the hallways of Power 106. And I couldn't believe that I was actually saying, "What's up it's Yesi Ortiz, Power 106!" It was so surreal because I, myself, grew up listening to Big Boy. And to be able to look at my phone and see that I could call Big Boy or I could email him was an honor. He created so many amazing moments for me when I was listening to him in the car, and the station itself did the same thing that you're just speechless, you don't want to take it for granted and be like, "Yo, I'm not fucking this shit up!" [Laughs] "I like this, I'm not going to fuck it up."
I met so many freaking great people. Everyone within the building is amazing, and people outside have been great. I have met not so nice ones as well [laughs]. It's surreal, too, when artists tell me, "I listen to you," I'm like, "What!? I listen to your music." This market is so different than any other market. Because this is LA – this is Hollywood. This is where dreams come true. It's a trip to me, I remember when I first started, just a few months in DJ Quik was visiting the radio station. He was like, "Yesi, you're the new girl, right? Yeah, I've been listening to you." In my head I was like, "Oh, shit, this is fucking DJ Quik, he's listening to me!?" Quentin Tarantino said the same thing, I was like tripping out Quentin? The legend? It still gets me to this day. It'll never get old.
You've been filming with VH1 recently – what TV show are you debuting on?
I'm actually coming out on Vh1's Love and Hiphop Hollywood. The premiere just happened on September 15th, so we're just getting started. As the show is still going on we're still filming. I just figured people may or may not be familiar with the voice, and if they aren't, this a good opportunity and a platform to be familiar with the face.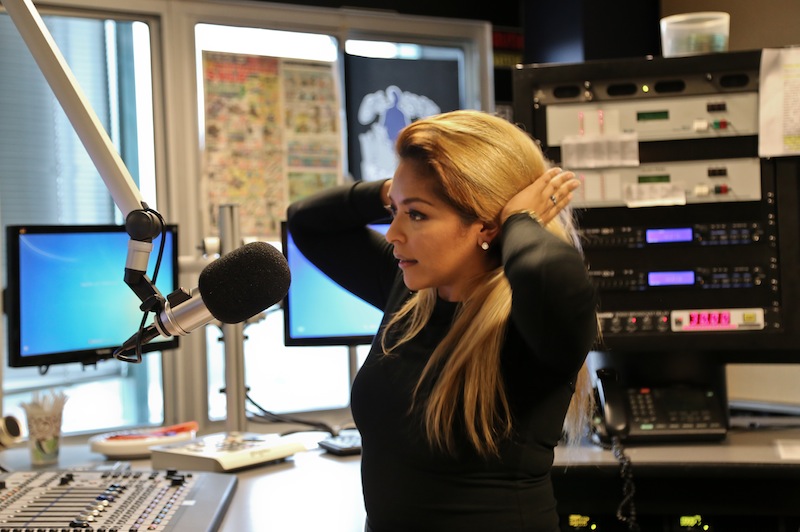 Give us a little insight about Young California.
It was founded by DJ Amen up in the bay. Fun fact: IamSu! is the one that actually named it Young California. Yeah, a lot of people don't realize that IamSu! was actually the first one that started saying the name Young California. IamSu! and DJ Amen, from the Bay, were the ones that did a lot of work together. So then, Amen brought in DJ Charisma and I met Amen through Charisma. I told him, "Yo, let me be a part of this," and he said, "Let's go."
What are you aiming to have this Young California movement contribute to the industry?
Artists themselves have a hard time reaching to labels or reaching out to other tastemakers who are breaking records or who are setting the next trend. Artists have a difficult time connecting, so what we wanted to do with Young California is focus on giving the artist that platform to do so. It's really just a bunch of tastemakers putting up what we feel is hot or the next trend. We're out in the streets, we're out and about, we're the ones really out here, not so much the record labels. We had relationships that the record companies didn't have. Not only with music, but we've been able to branch out with fashion as well. We do a lot!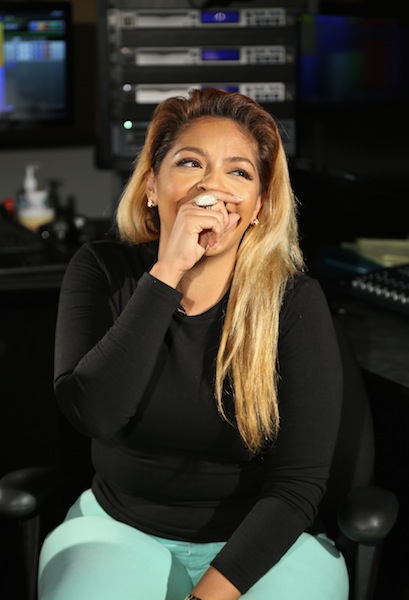 What next move are you excited to execute?
I'm actually excited to execute a few things. I have nofilterboutique.com – which is men's and women's wear. I'm currently writing a book with my really great friend, Cecilia the Mamacita. She works over at 93.5 KDAY – she's not my friend, she's like my sister, that's how much I love her. Her and I have been working on this book for the last year. We have plans to release it this year. I have music that I'm presenting, I'm kind of packaging an album presence. I'm basically connecting with all the producers I know, all the hot writers that I know, and putting artists that I fuck with – that are underrated – to all work together and piece the puzzle together. I'm following the footsteps of my sister DJ Charisma, she's doing the same thing. We kind of all support each other.
::