There's something amazing going on with the walls in Wynwood. We asked Shayna Batya, our own Miamian correspondent, to tell us a bit more about the Wynwood Walls, a destination point we highly recommend during your next trip out to the lower end of the East Coast. One of our contributors Matthew Hassoun visited Miami's Wynwood Arts District recently on a rainy day and shot the photos below, in awe of the scale of the walls and the amazing collective of street artists who've graced them like Futura, Kenny Scharf, Fafi, Interesni Kazki, and Miss Van, and more. Here's what Miami's own Shayna had to say:
"The area of Wynwood is a small Puerto Rican neighborhood (locals called it "el barrio,") once home to families and industrial warehouses. It's a residential area, so there are no towering buildings or crazy retail spaces. A man by the name of Tony Goldman (a true visionary with a ton of money) decided to revamp the neighborhood by buying out a bunch of the warehouses and renting them for very cheap to gallery owners and art enthusiasts… When Tony began the whole Wynwood project, he turned some of the property into "Wynwood Walls," which is basically an outdoor art gallery curated with some of the best street/contemporary artists today… Wynwood is now an 8 block radius of gallery spaces and street art.

 

Tony Goldman unexpectedly died two years ago, so it's sad to know that he hasn't seen how much the neighborhood has grown the last two years, because it has done so faster than it ever had. It's crazy!"
Photos and captions below by Matthew Hassoun: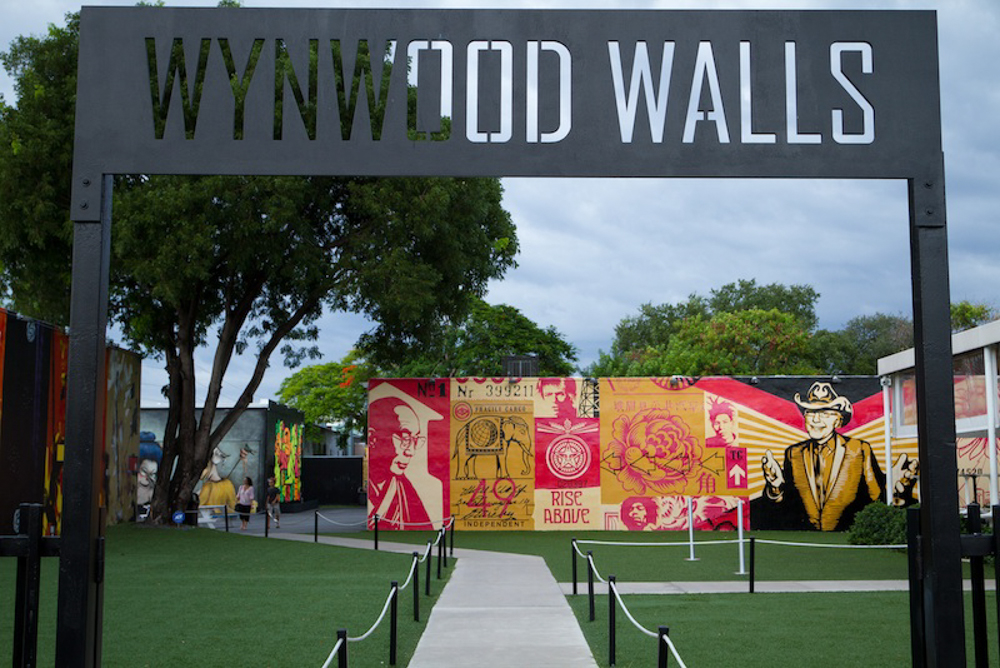 "A local Wynwoodian. Little Haiti aka La Petit Haïti is Wynwood's neighbor – being just a few blocks over."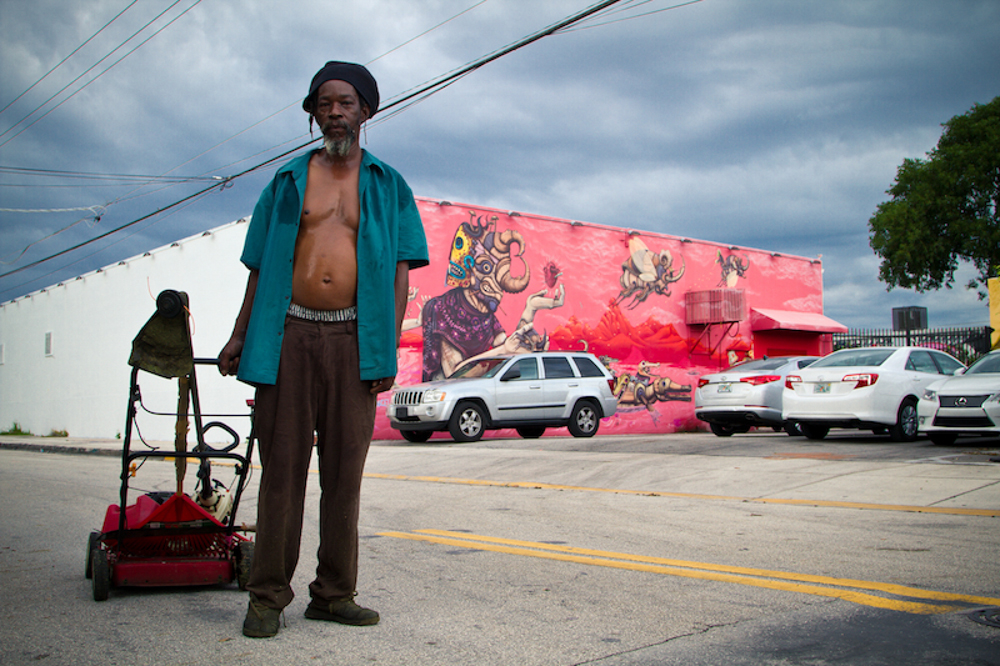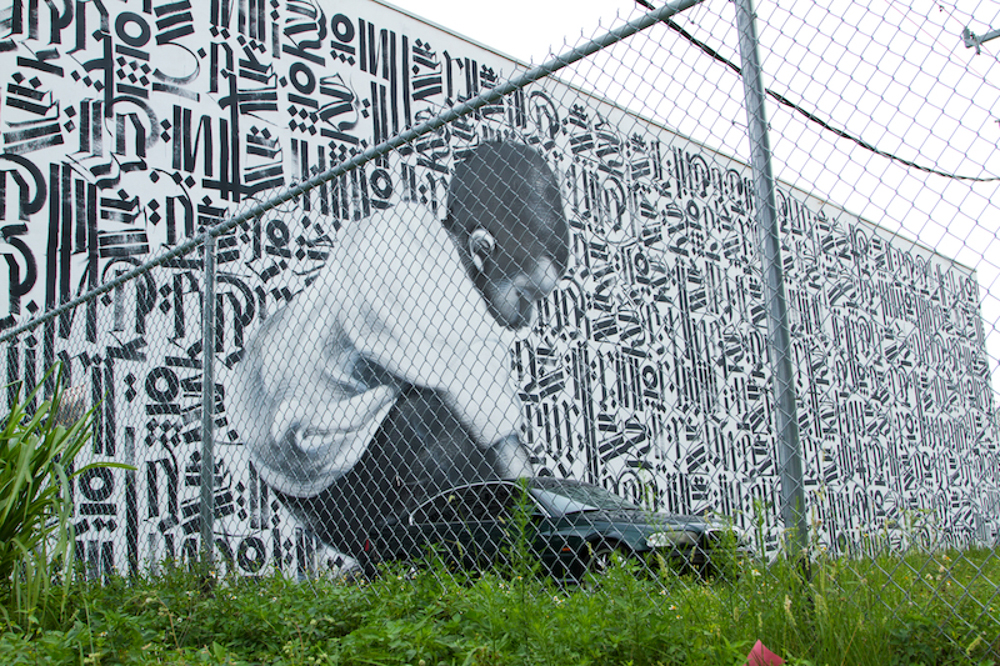 "Wynwood Lovers & Writers."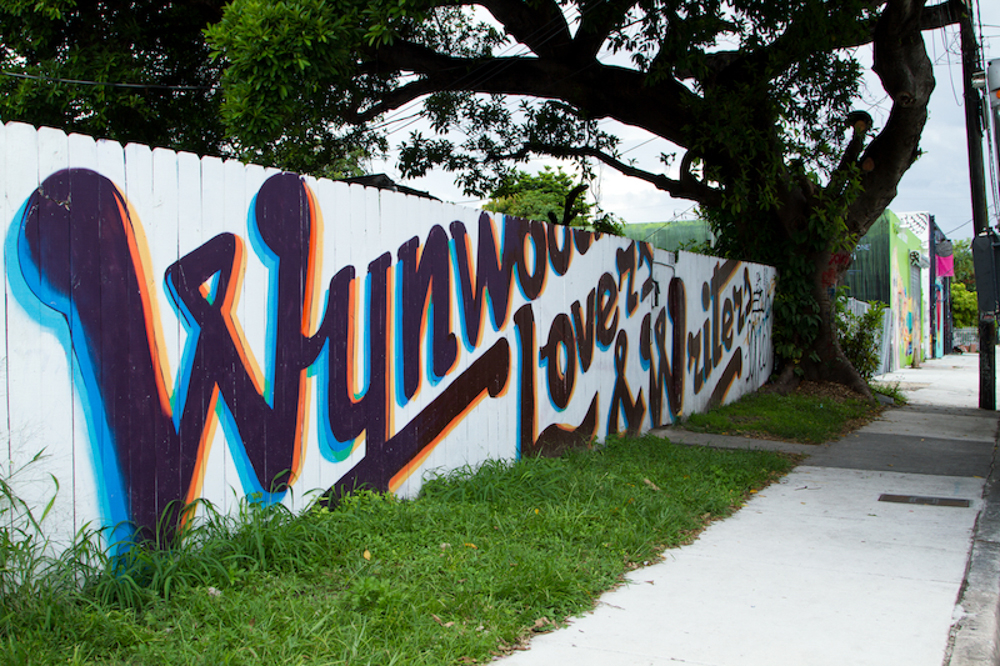 "Komik, Torek, Able."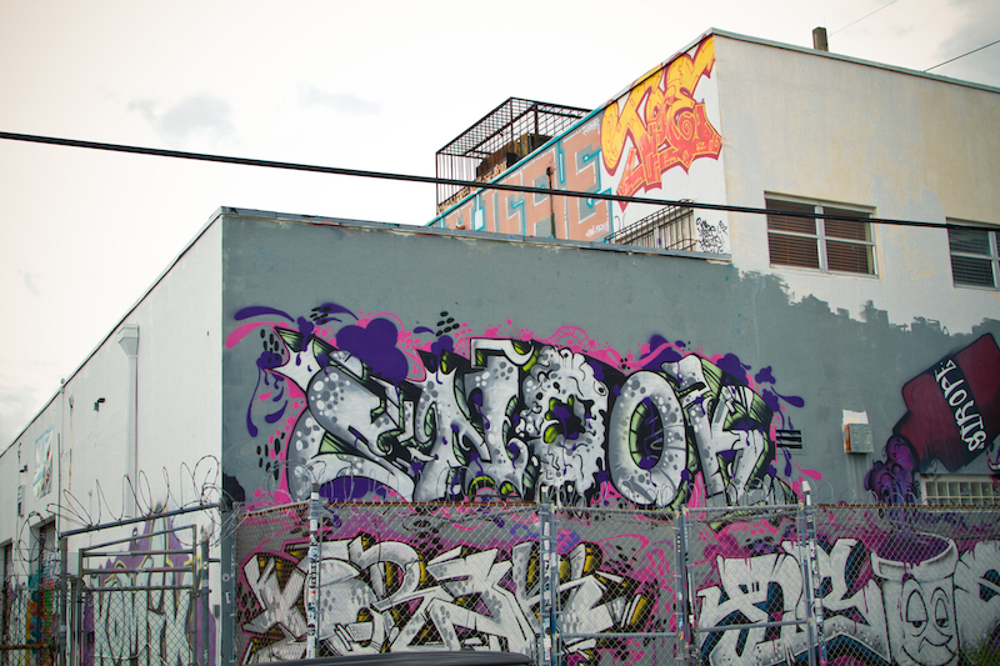 "Tose and Relo."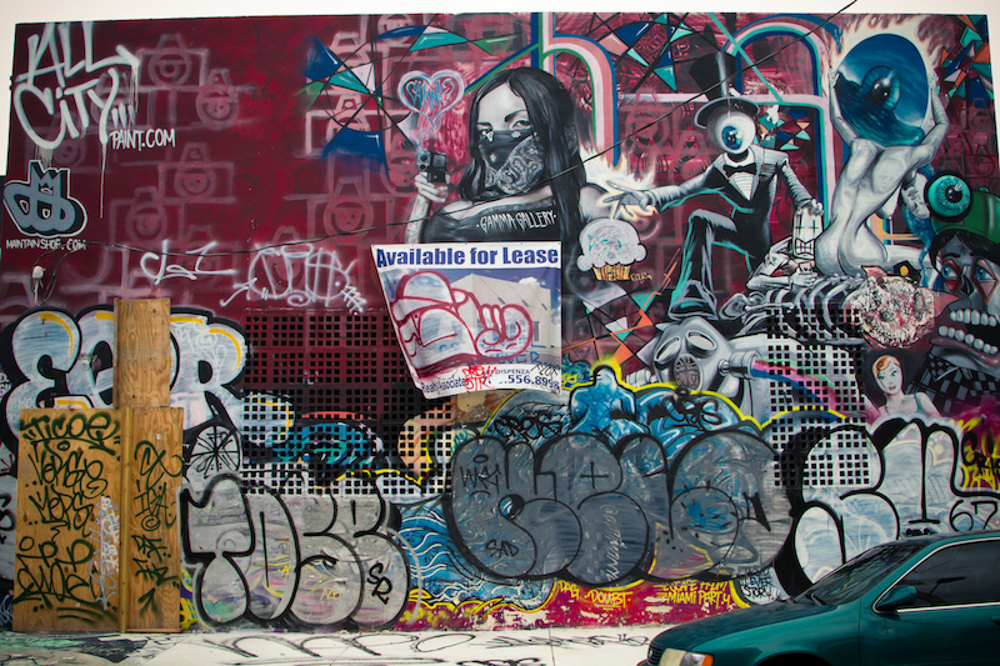 "Wynwood locals proud to live in such a diverse community."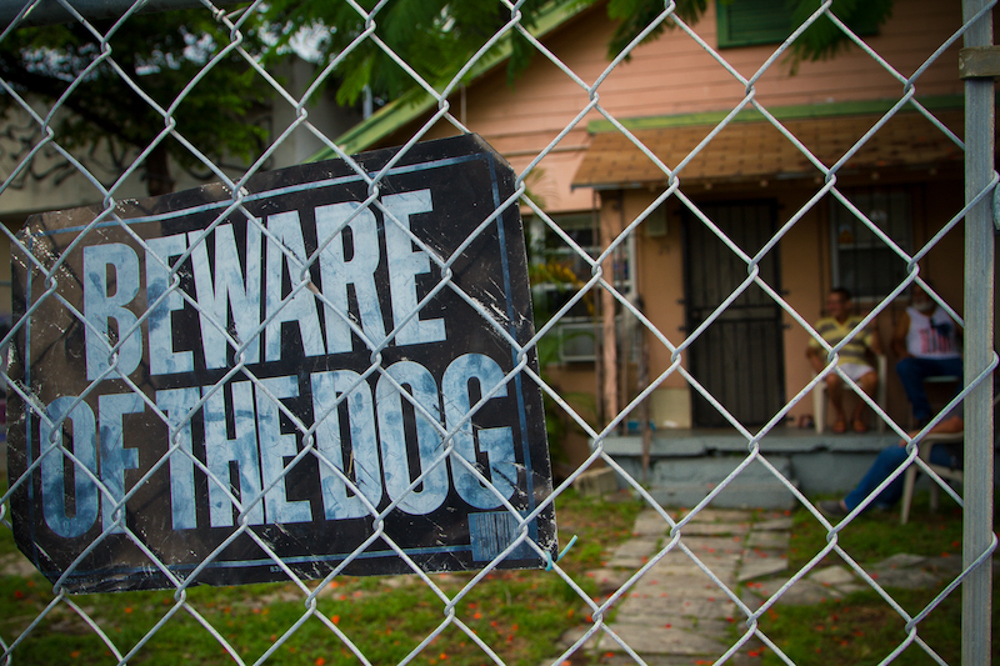 "Rest in Paradise. YNOT M.S.G. Crew."
"Miami's infamous Miss Reds."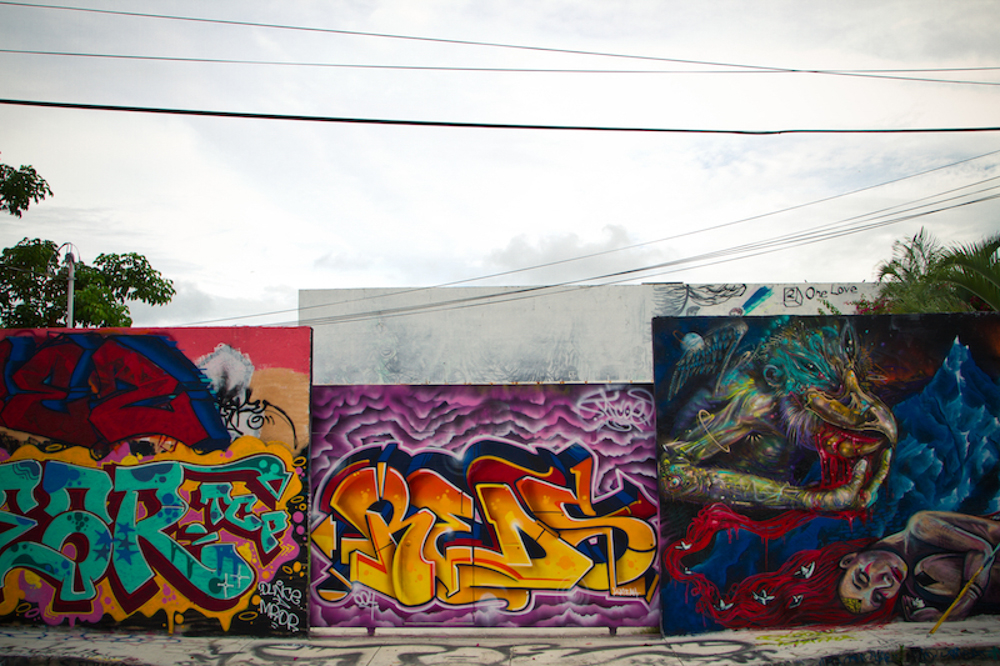 "Sone and Soak. Miami Heat."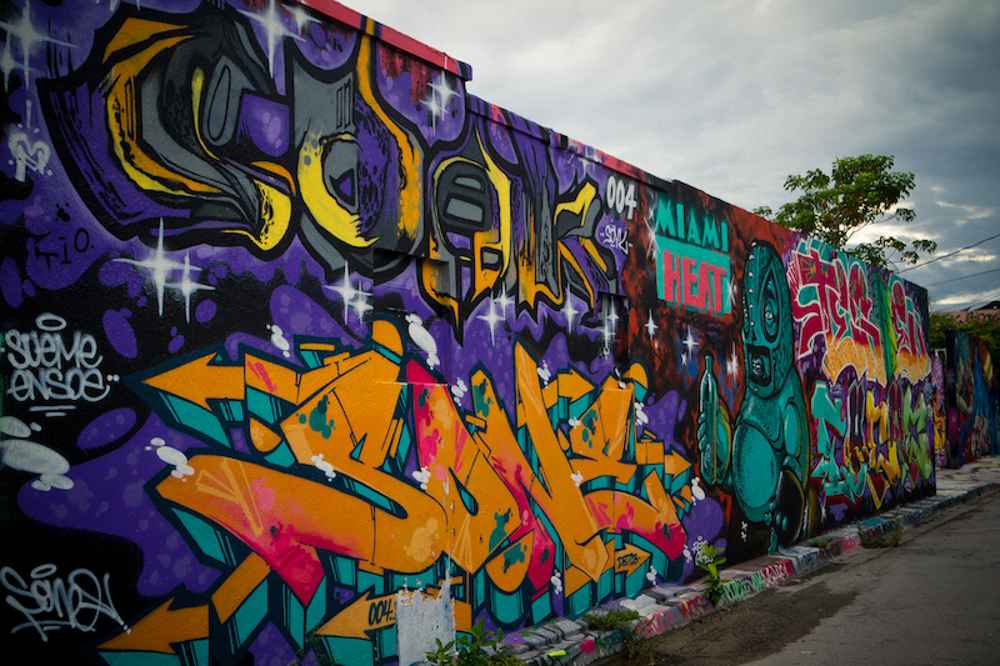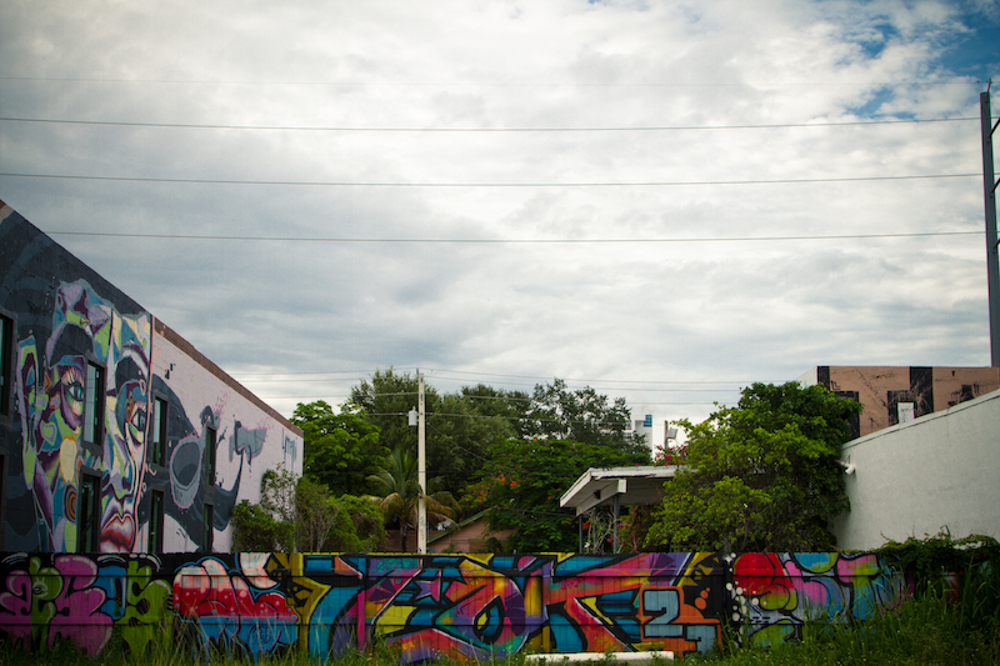 "Wynwoodian enjoying his community, even in the rain."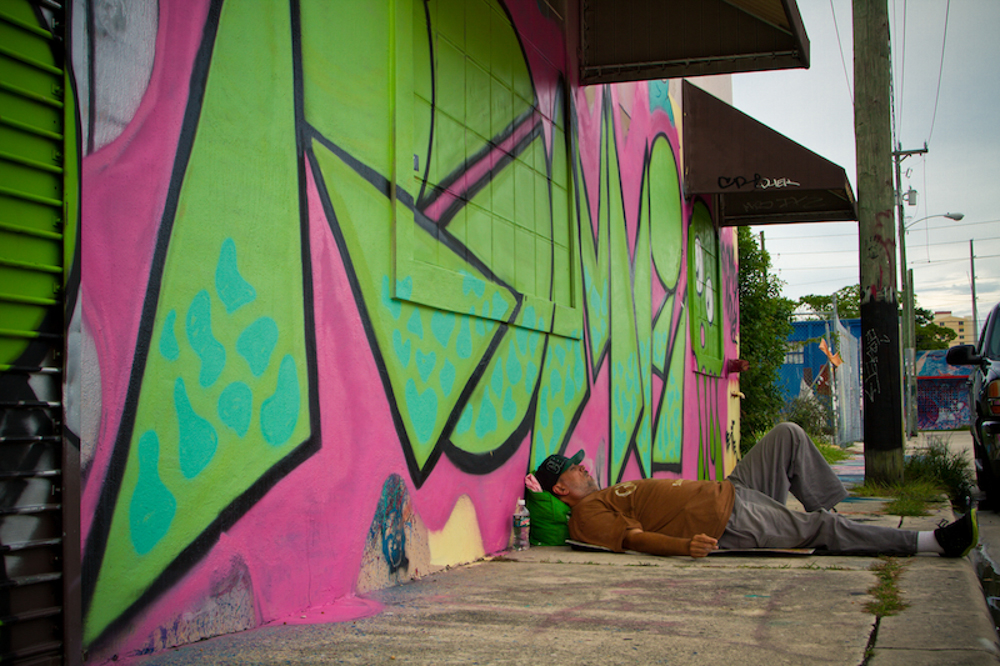 "New York's own Kenny Scharf."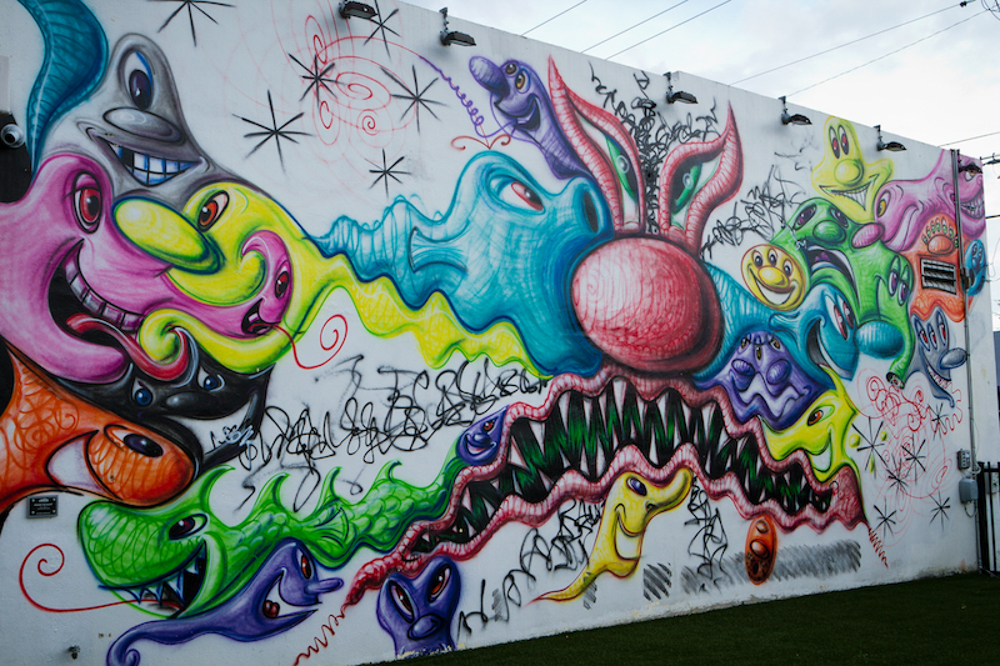 "Make art, not war."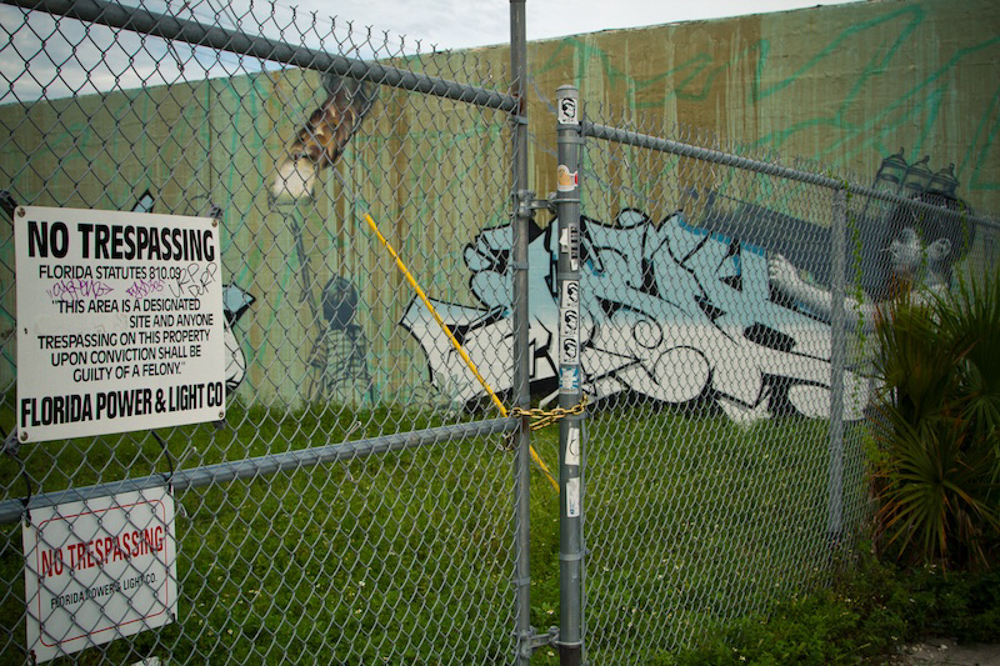 GLA Crew.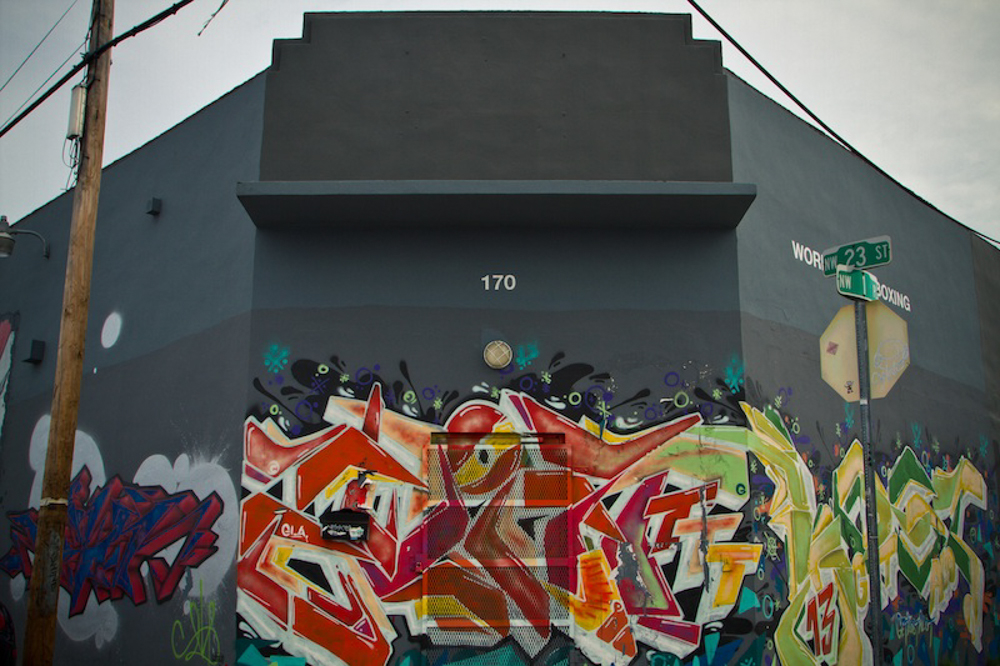 "Mural by Los Angeles's finest RETNA."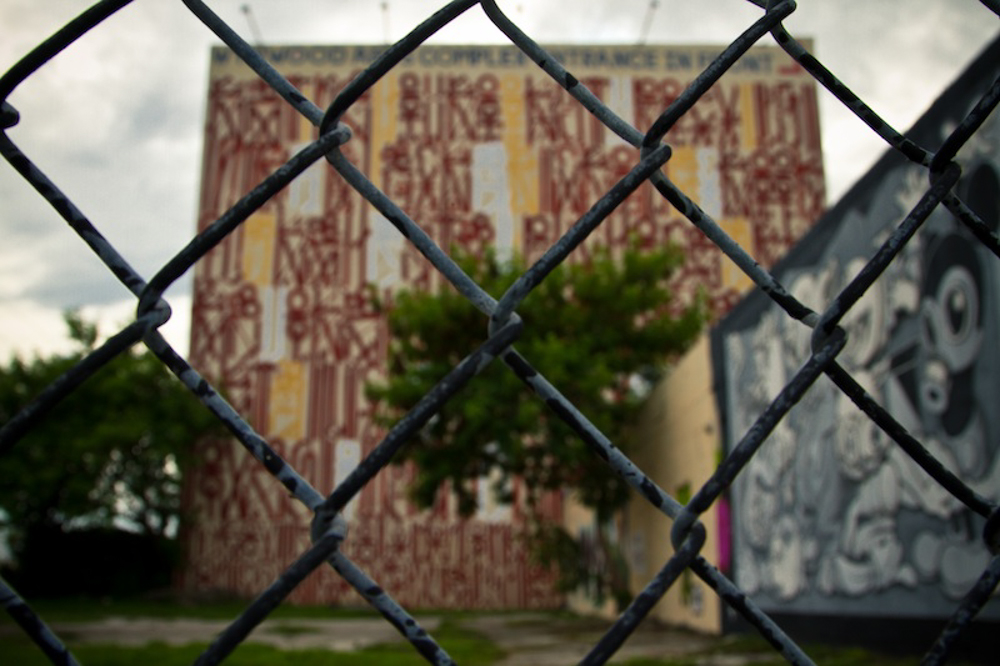 "Shepard Fairey. In this mural, he actually painted a portrait of Wynwood revitalizer Tony Goldman."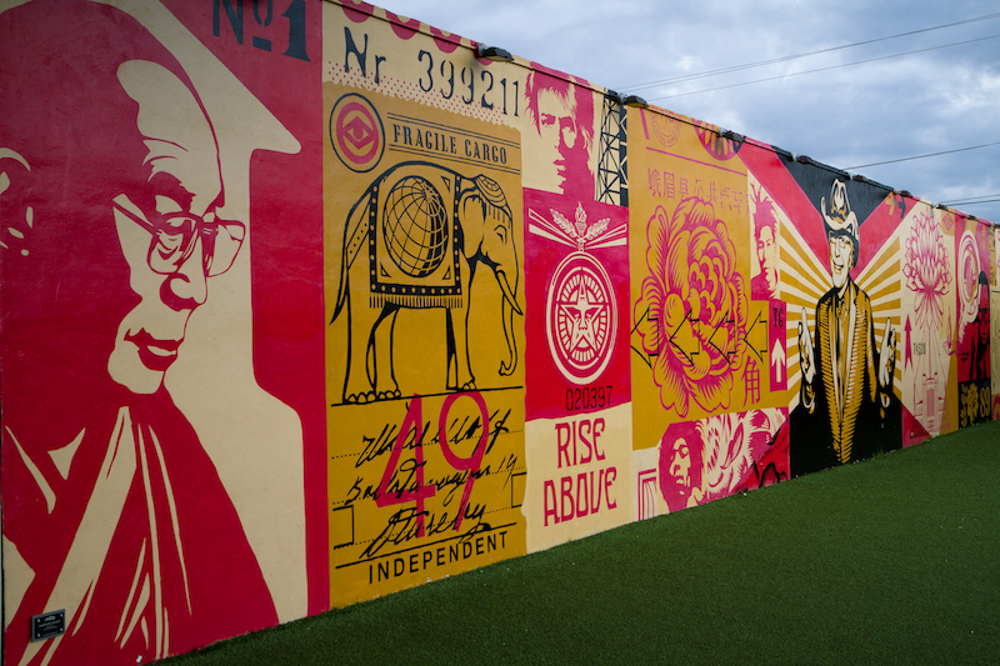 "People from different countries, different ethnicities, different cultures come to check out and respect the art here."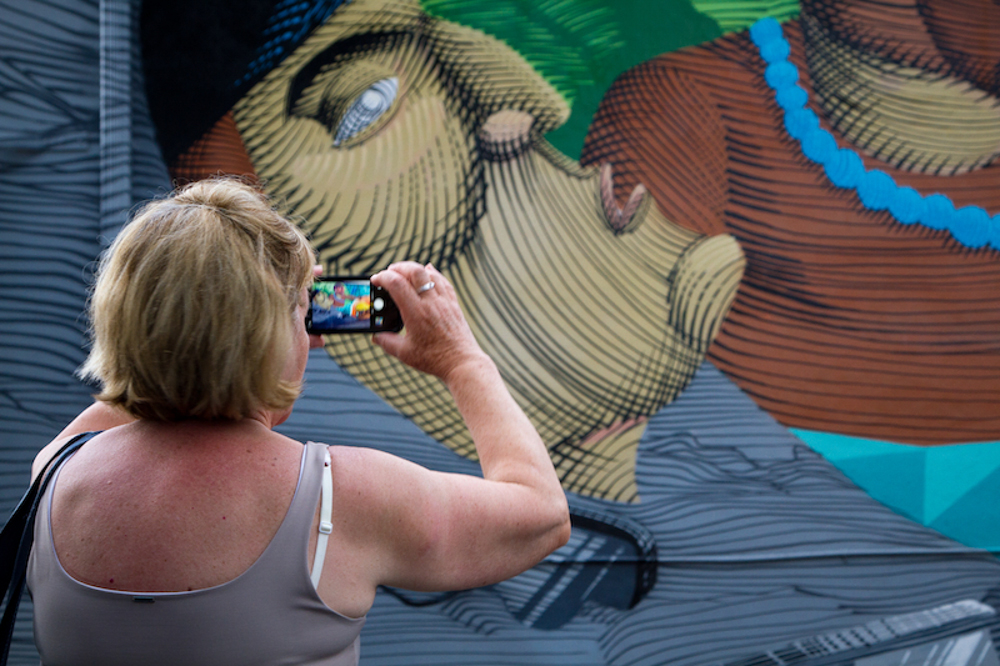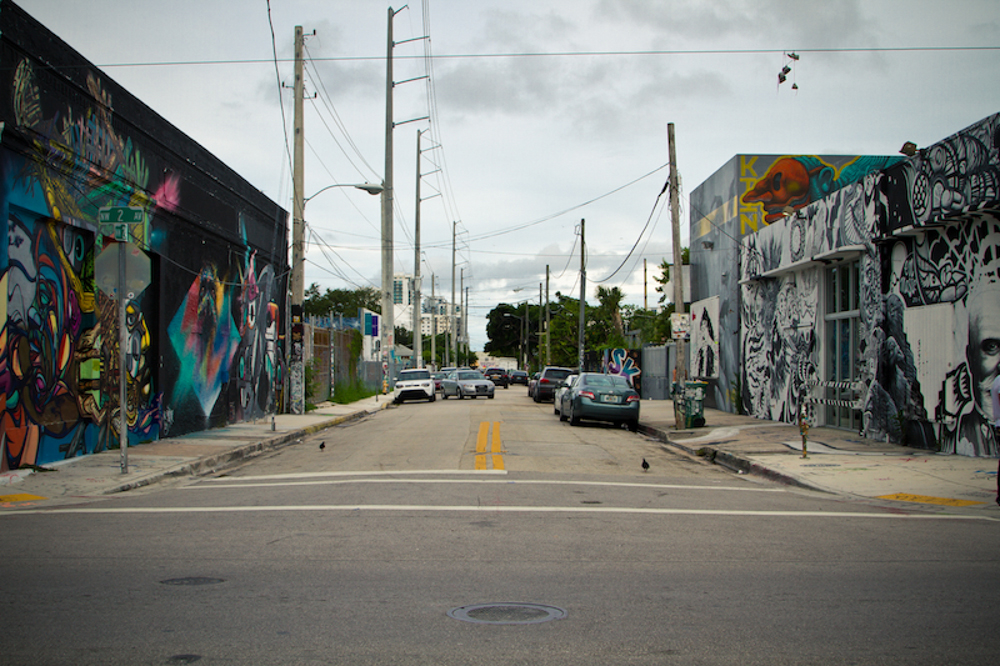 "Road Trip" By MTO, from Berlin, Germany.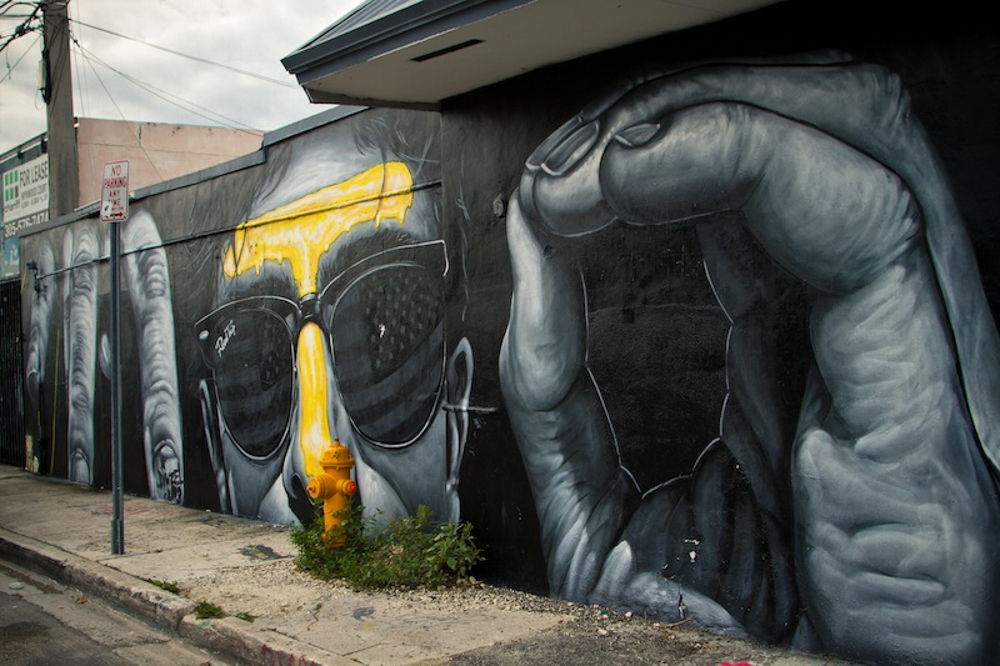 "Fernando Carlo aka Cope2 from the Bronx."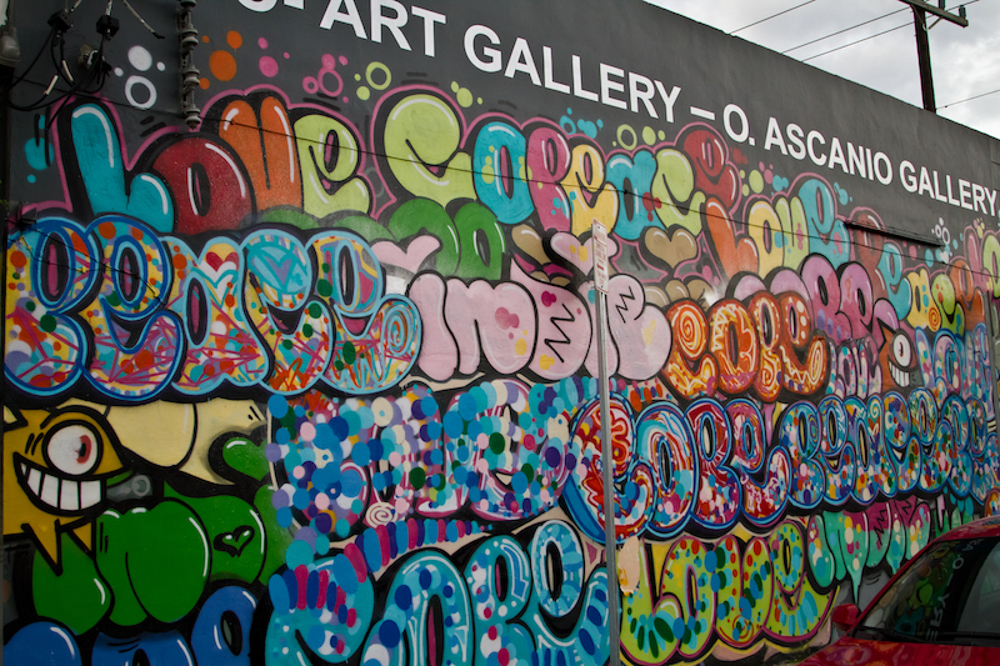 "Retna and Miles "El Mac" MacGregor. Los Angeles Residents."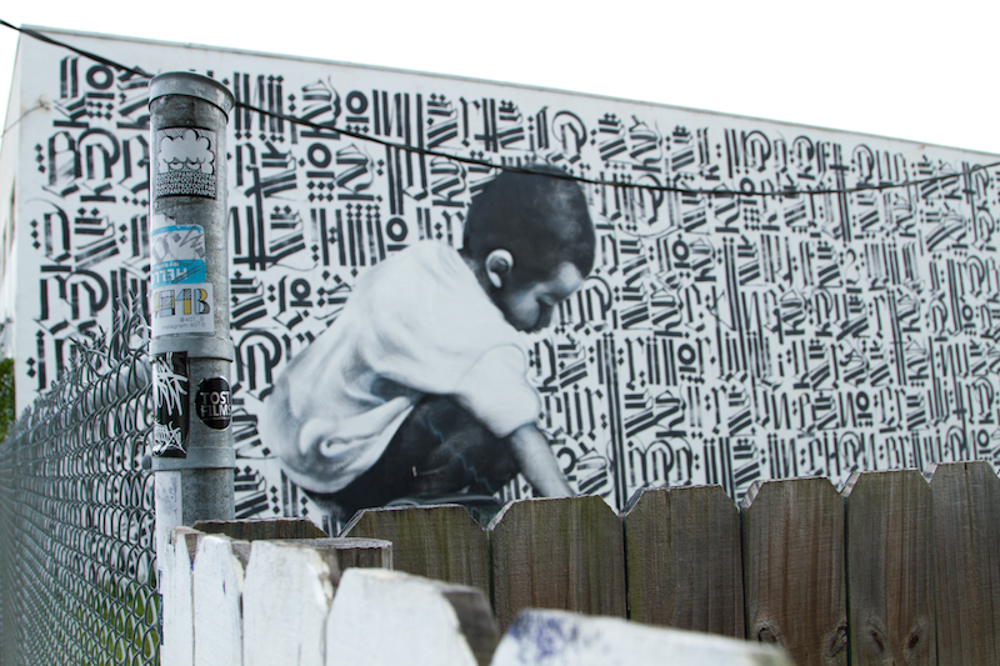 "Shoefitti."