WWD recently sat with a few authoritative voices in streetwear—Brendon Babenzien, former creative director of Supreme; Teddy Santis of Aimé Leon Dore; Bobby Hundreds, founder The Hundreds; Jeff Staple of 1997's Staple Design; and Aaron Levant, creator of the Agenda trade show, and more—to talk the fine art of juggling retail with wholesale.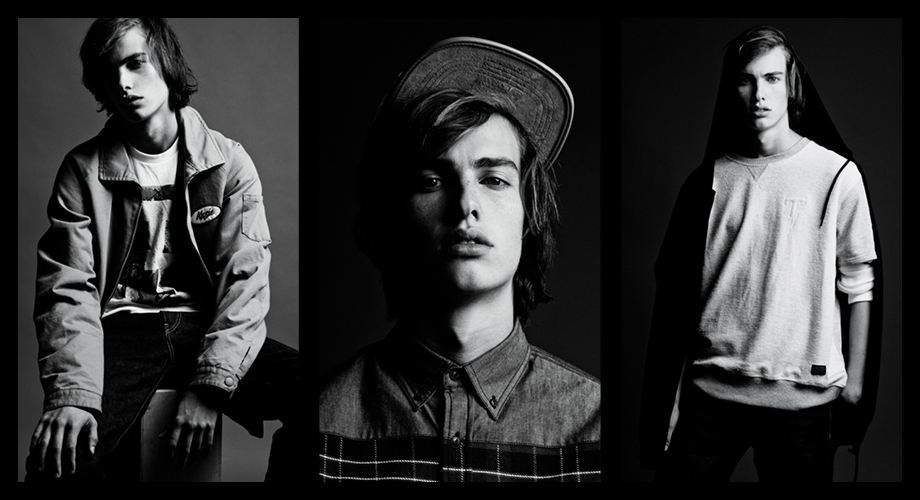 Wearing The Hundreds "Hoods" jacket, Noah jeans, Staple cotton shirt, and Tackma hat and T-shirt.
To find that equilibrium, Bobby Hundreds set out to locate the perfect "intersection of branding and business" since the The Hundreds' inception in 2003, declaring that "[it's] how much you can say 'no' while increasing revenue. It's a delicate walk… If you look at our mascot, it's a bomb that never explodes. That was our original intent—to never completely explode." While Agenda trade show's Aaron Levant, who has access to just about every streetwear brand out there, believes the odds are stacked against upcoming brand owners, saying, "In the past there were fewer brands, more retailers and fewer e-commerce sites. Independent retailers are down by 50 percent from the peak of the industry."
Brendon Babenzien, formerly of Supreme and founder of Noah says he is "trying to accomplish the goal of giving people product at its real value" by eschewing wholesale to bypass the long process of building relationships with retailers. Having been around since 1997, Jeff Staple of Staple Design sees the numerous options today's upcoming companies have and is considering transitioning to exclusively direct online sales, "In this day and age, brands should probably go direct online first and then brick-and-mortar after if they feel a need to." Teddy Santis of Aimé Leon Dore shares a similar viewpoint as Staple, seeing as his brand has sold direct from the get-go. He stated that for this "new wave of brands, it makes sense to go vertical… in the beginning it's harder to sell your product if you are still figuring out what it is." Having launched in 2013, Tackma has earned notoriety with athletes, a result of sales director Mike Camargo refraining from opening too many "wholesale accounts too quickly" so that it doesn't "lose its luster that quickly." He identifies with "managing your growth" to ensure the "survival of streetwear brands."
Check out the full story at WWD to read more on the tactics used to sustain in a market that's becoming more and more cutthroat for upcoming companies.