Fresh off a 6 week tour with Chicago rapper Mick Jenkins, STWO is a 23-year-old Persian DJ/producer from Paris who's been transplanted in Toronto for the past year ever since OVO's Noah "40" Shebib signed him to his publishing agency Alice Island. If you're unfamiliar with his work, the producer's Soundcloud speaks for itself. With over 165k followers and millions of plays, it's obvious why STWO (pronounced "STEW") caught the ear of OVO40 and now tours the world. His distinctive sound is a blend of detailed, sensual electronic beats, usually featuring some of today's most talented singers and rappers. Some might even describe it as angelic (just listen to his remix of "Middle of Things, Beautiful Wife" by Sango and SPZRKT). STWO's production exhibits the undeniable talent of a young producer on the rise. To celebrate his return from tour, we decided to get some tacos and head to his manager Will's house to chill and talk about Mick Jenkins, the vast array of artists he's worked with, and his future.
CHIEF BOSOMPRA: How long have you been producing and was there one moment when you realized this would turn into a career?
I started making music when I was in a band and couldn't express myself properly because I couldn't write music or read music, so I started working on my computer to make beats by myself so I wouldn't have anyone on my back telling me what to do. I started producing electronic music, dubstep—stuff like this—5, 6 years ago for a year or two and got sick of it and started making something different. So 4 years now with my current sound.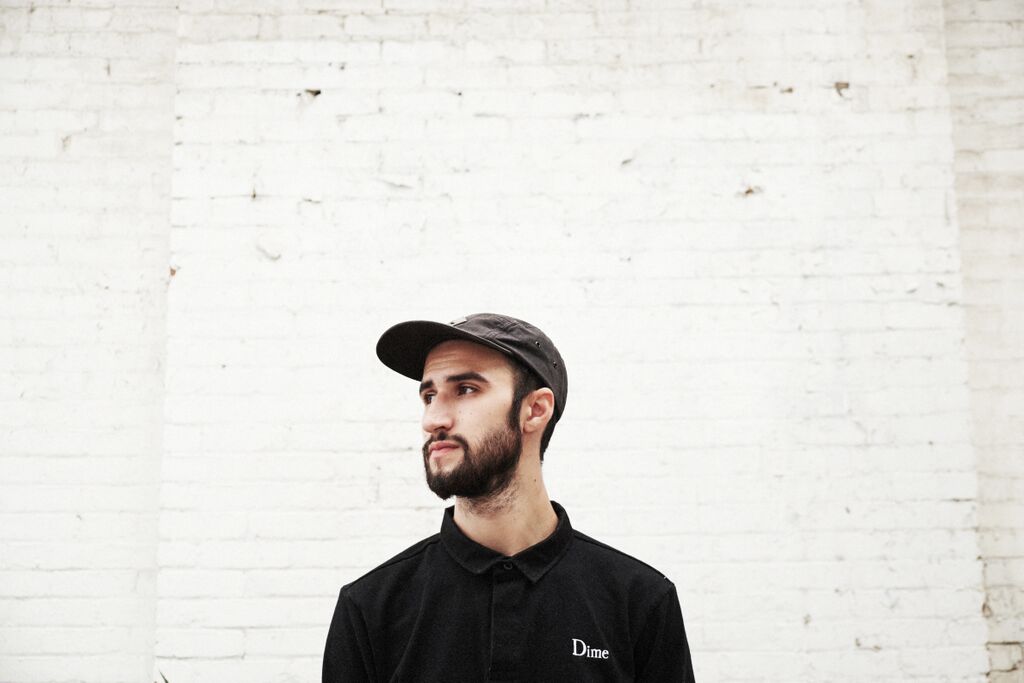 Was there a turn key moment that made you realize it would become a career?
I think it's when I met Will—he sent me mail 3 years ago that he was coming with Kaytranada to France. A week before that, I discovered Kaytra's music and I liked it and tried to emulate it, then Will sent me mail and was like, "I want to meet you," and I saw that it was Kaytra's manager and I was, "Holy shit he wants to meet me." I didn't know what to expect, but when we met, I couldn't speak English so Kay translated it and then a week later, Will hit me up and said, "Let me know if you want to work." Then I started doing more and more shows and that's when school started to become a problem. Not a problem, but I had to decide to go to school or shows. I decided to do music 100%.
How was your tour with Mick Jenkins?
The tour was different than anything I've done before because it was a bus tour and it was a tour with rappers. It was my first time doing this, I usually toured with producers.
On the East Coast, we played a lot of concert venues and I feel that the crowd came for a rap show. [In] rap shows, they want to see someone perform and communicate with them and I don't go on the mic much, so I didn't really feel connected with the people. At the beginning, I'd always play the same set, but after a while I realized I needed to change my set to adapt to the crowd. I'd never do that, but I realized you gotta change it up a bit and can't just think about yourself. It took me half the tour to understand this, but once we got to the West Coast, the tour was the best because people knew me out there.
I had altered my approach, we played more club shows too. California, Seattle, and Vancouver [were] really good for me. The other shows, I just learned a lot and learned to change things up. It's just weird to perform with a rapper when you're a DJ because, like I said, the performance is just different. It's almost like DJing is boring for the people because they want to interact with someone. Other than that, it was crazy!
6 weeks, 31 shows, and we basically had no days off, it was crazy but now that it's done, I look back at it and I did like 17,000 miles in a month. I can say I've been to basically every city in the US. It was fun to meet a lot of people and I think once I realized what my point on the tour was, people really started to gravitate towards me. They'd hit me up on social media saying my set was good.
What were some tour essentials for you?
You need eat good, you need to try and stay healthy, I'm not a partier or really a smoker, so that part is easy for me; just being on the bus with a rapper and 5 of his friends there is weed involved like 24/7. I would wake up because the bus smelled like weed all the time. I need my computer and my phone to make music, but that's all just casual. I don't have anything that I really need with me, maybe my hat because I wear it all the time, but there isn't anything that I really need.
You are currently working for Noah "40" Shebib, the creator of Drake's signature sound and co-owner of OVO. How did that connection come about and what's one industry or life lesson you learned from 40?
So a year ago now, 40 followed me on Twitter out of nowhere. I asked Will if I should do anything and he was like, "Naw just chill." Then after a while, I sent him my tape called '92, which is already out. It's really Drake–inspired. Not the Boi 1da Drake, but like the 40 Drake. Like more Take Care and melodic stuff. I sent that to 40 before releasing it, but he didn't get back to me for like 2 months, so then I just released it. Then, 2 months later, he got back to me and said he liked it and that I should come over to Toronto to meet because he wanted to sign me to his publishing agency. I feel like the past 8 months were more about building a relationship and seeing how I behave and how I am and seeing if it was worth it. He signed me before he even met me, we just talked on Twitter and he signed me. So I think it was like a test, but now I feel safe, I'd say that he likes me, the relationship is great. So we get to work more and I get to send him more stuff and now that the tour is done, I get to work more with him.
It's great because we get to hang out and not even talk about music, he teaches me stuff about mixing and mastering and stories about being in the studio with Beyonce or like Alicia Keys or asks me where I see their sound going. He always tells me to just do what I feel because it's working.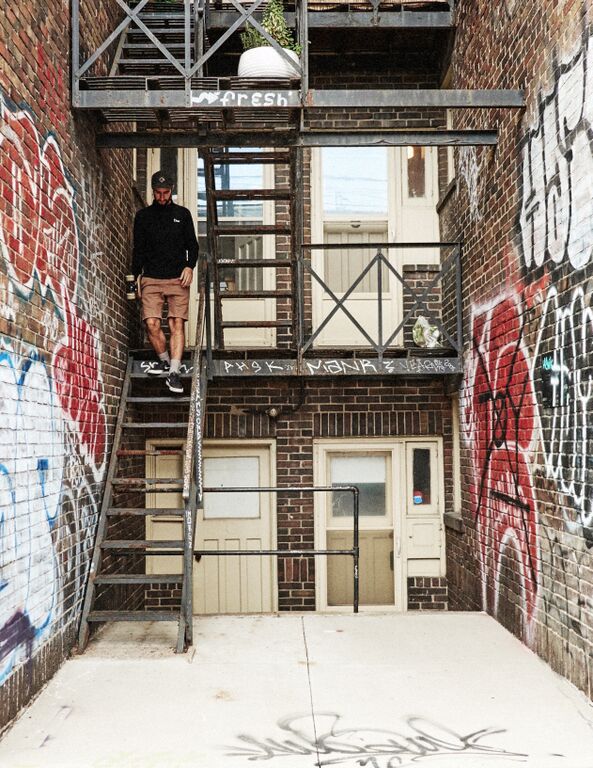 The first time I heard of you was your remix of Sango ft SPZRKT "Middle of Things, Beautiful Wife."  How did this remix come together and how did it feel to see it blow up?
It's crazy because I made this track in 4 hours start to finish… mixing everything. I was in Barcelona where I was studying and Sango just released this track off of his album North and I hit him up on Twitter. We kinda talked, but I didn't know him much then. I asked him to send me the acapella. I really liked the vocals, but I saw the song different and it was so smooth. I got the chords and drums, then I was done within 4 hours and then sent it to him and he did the artwork and released it the next day.
I remember back then, I had a Facebook group with a few producers who were my friends and I posted the song there and they were like, "Wow this is dope! It's going to be big," but I didn't think so and even now I don't understand what part of the song people like. I was doing a show in Denver and a guy said he really liked the song and he mentioned he liked the drums, melody, and just how relaxed it is. I'm just really happy people like this song.
Can you tell us about your latest single "Haunted" ft Sevdaliza? How did you guys connect?
One of my friends from back home put me onto this girl Sevdaliza, she had this song called "That Other Girl" and I was blown away. It was during a time when I was really bored of Soundcloud and was looking for something and her sound inspired me. So then I looked her up and realized we had the same booking agent at Windish. He connected us then we started talking and realized our musical tastes were very much the same. So then we thought, "Let's make a track together." So I sent it to her and she recorded and then we decided to make it the lead single.
I heard through the grapevine that you have an EP coming out called Distant—what can we expect from this project and were you working on it while on the road?
The last EP I dropped was about 3 years ago and since then I've dropped some singles and stuff but no full project. I didn't want to rush anything and every time I get into sessions, people ask me to play new shit, but I don't want to because I'm bored of it. I want to get to a point where my sound is ahead of its time. My last EP, Beyond, I feel it was ahead of it's time. It's actually kind of funny because I'm in the hip-hop scene, but I'm not really that big in the culture, I grew up more on electronic music being from France. Especially house music is the big deal there—rap is huge, but I was more into house and electronic music and I think I'm going back to that. So you can say my new project Distant will sound more like that, not house, but more electronic. There are features on it and I think people will really like it. You can expect it before 2016.
Who's currently on your iPod must-play list?
I don't update my iPod, I've had the same stuff for 2 years. But in terms of what I listen to—I've been listening to Toro Y Moi, Jai Paul, James Blake. It's very different than my scene, but it's what I like. I want to move towards live shows, so I think that's why. I was saying that when my EP drops, I don't want to DJ anymore, I want to perform live, so I think unconsciously I'm moving towards that.
Lastly, any words of wisdom for The Hundreds' readers out there?
I don't know bro, I'd have to agree with 40: Whatever you want to do, just do what you feel; stay true to yourself because it'll feel natural. People love artists that are true and whatever you do, just keep doing you, don't follow any hype.
***
You can listen to STWO's newest single "Haunted" ft. Sevdaliza here and purchase it here. Be sure to follow him on Twitter and Soundcloud.