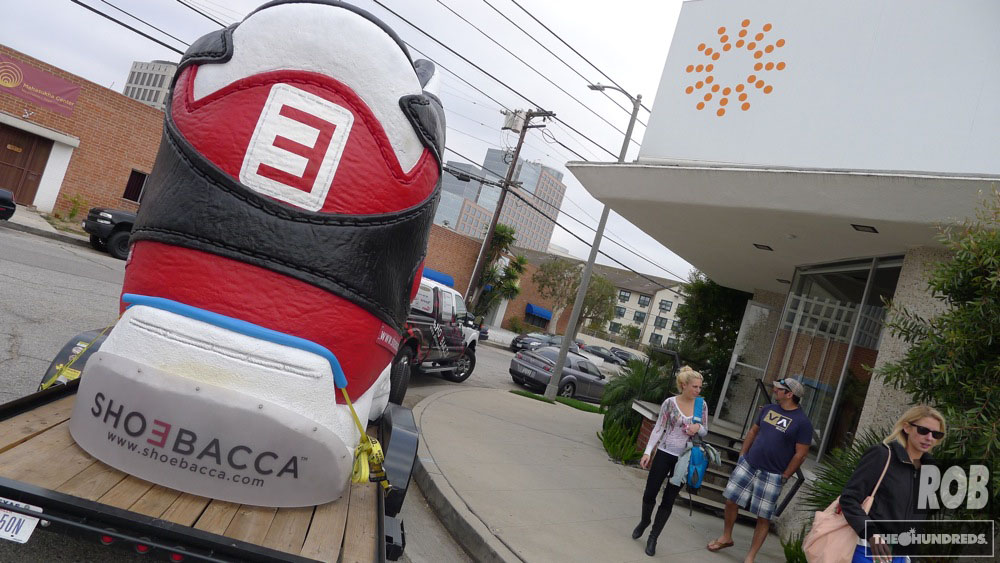 When Brian Torres called me and said it was an emergency I had no clue as to the scale. Brian works at a new online shoe retailer called SHOEBACCA.com. The "E" in Shoebacca is backwards because thats how Chewbacca spells it. Brian just arrived from Texas with the largest sneaker in the world. He asked me where I was, and at that moment I was stealing internet from 72 and Sunny. Not soon after the worlds largest sneaker found me.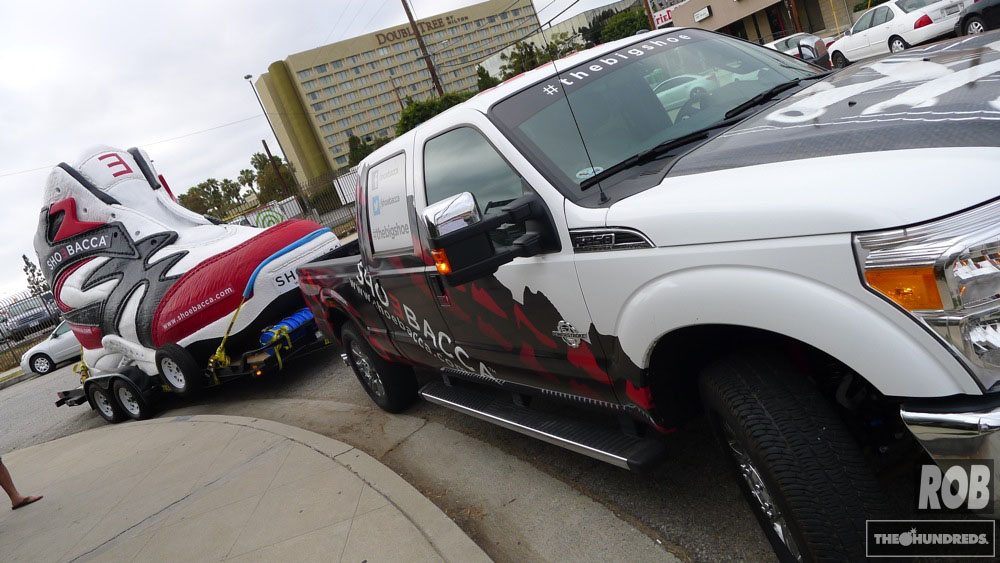 They had stopped in Vegas, and the worlds biggest pistachio. The Hoover dam wouldn't let them drive over it because they couldn't see inside.  The worlds biggest shoe is filled with candy corn and bath salts.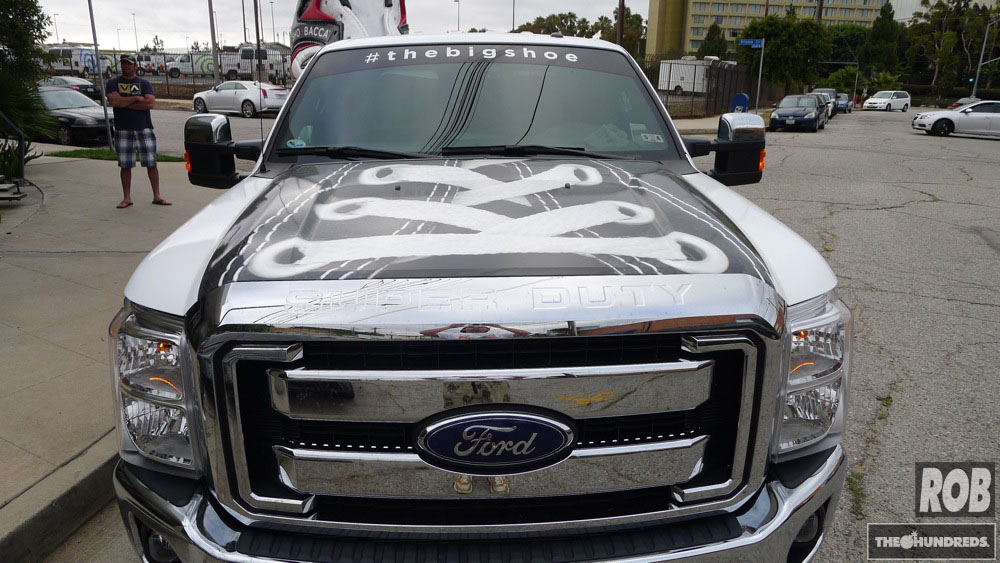 What is it made of? How much does it weigh? Can I launch off it?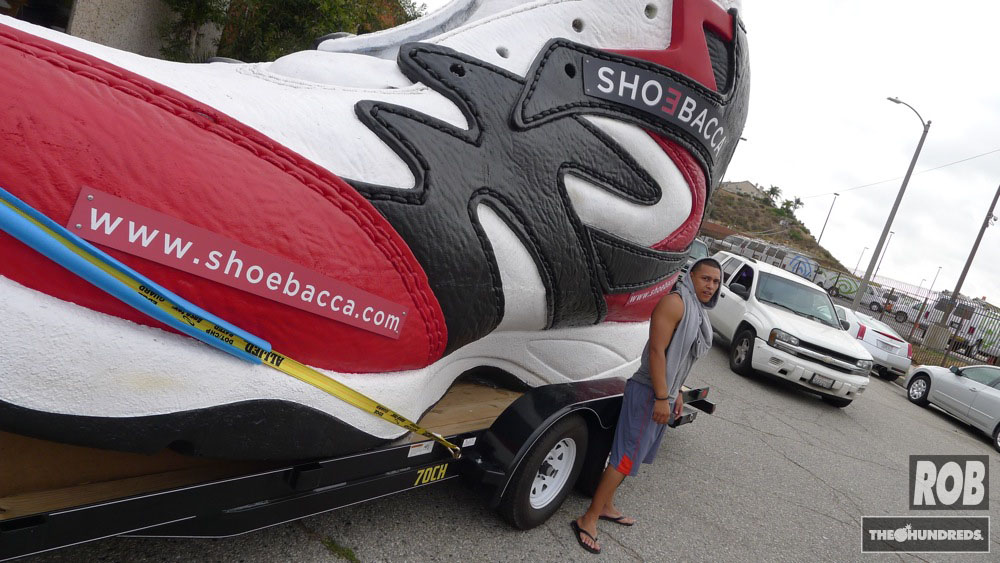 People can't control themselves.  Even quasi tough guys couldn't resist the photo op this hulking mass of fiberglass contained.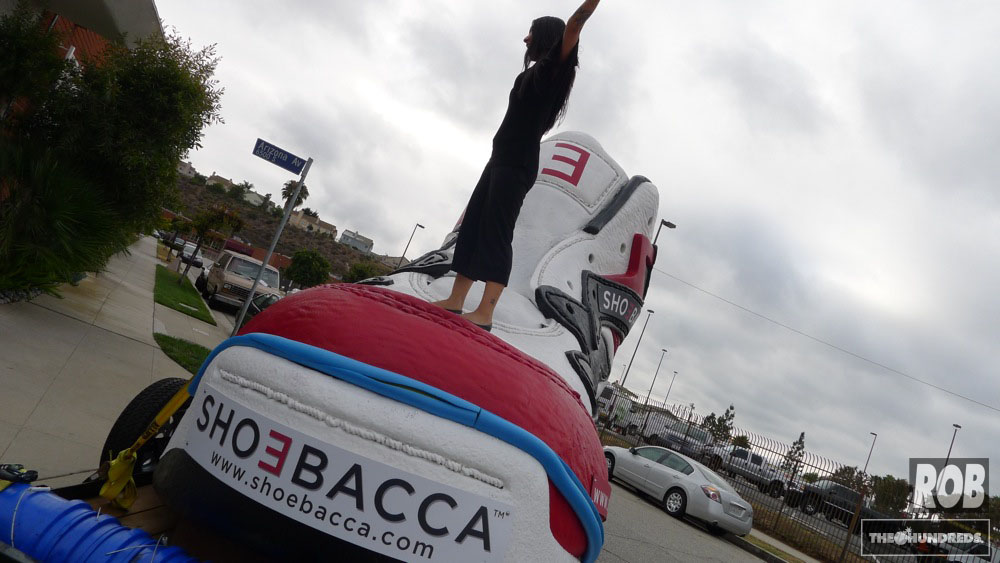 It's so big, girls love to get on it.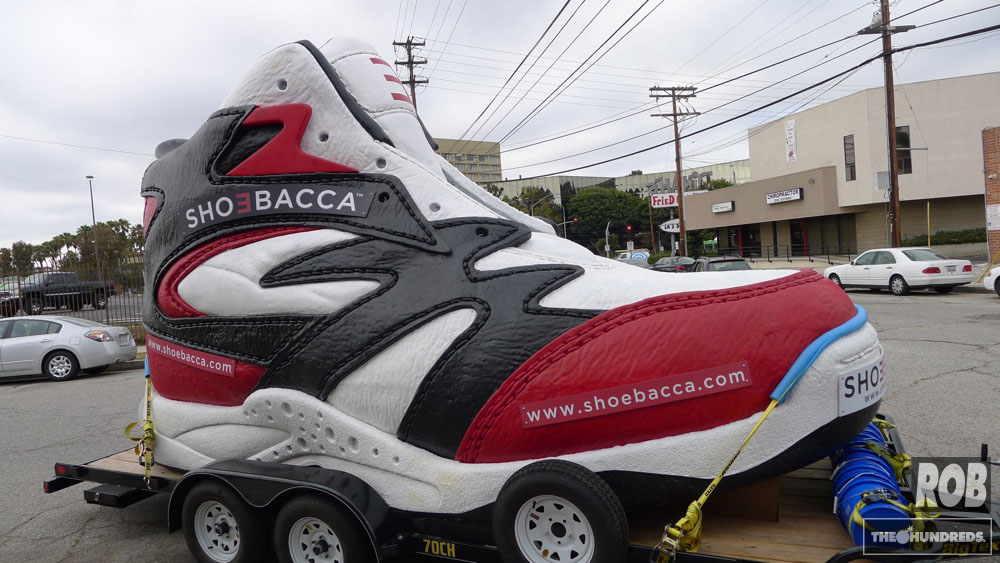 An ancient relic from the Honey I Blew Up The Kid. It was found is a warehouse covered in graffiti.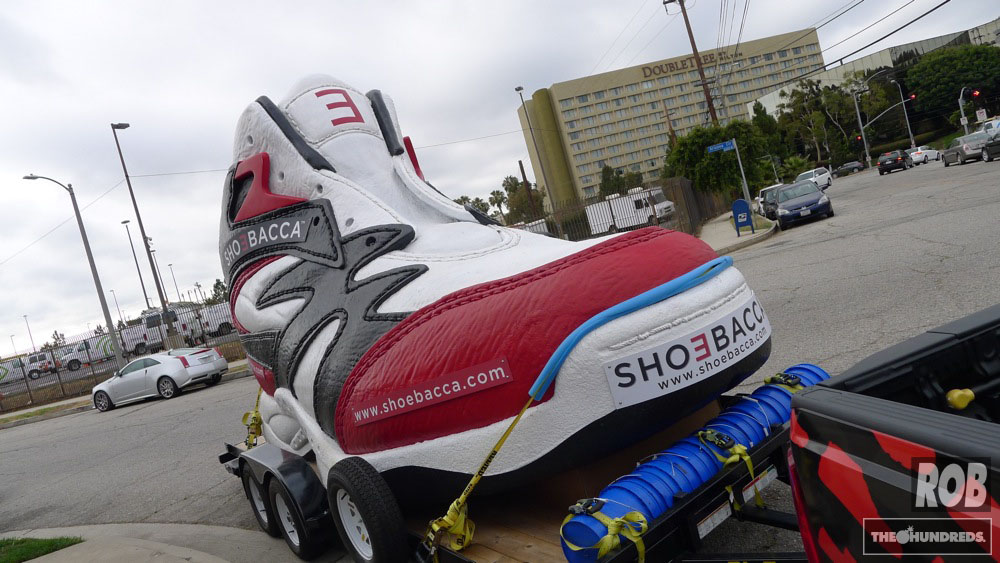 On Instagram you can search #thebigshoe and follow the big shoe's travels. You might even be able to request the big shoe to come to you if you holler at it on Twitter.