With The Hundreds' Winter 2014 Collection drawing inspiration from rebellion and progressive action taken by unified groups during times of civil unrest, we figured it was an appropriate time to venture into the underused magic of tarpaulin.
Tarpaulin is a sturdy textile used in the construction of the "Jon" backpack as well as the "Getaway" duffle bag to provide each piece's incredible durability. Both bags – available at The Hundreds flagships (THLA, THSM, THSF, THNY), in the Online Shop, and at authorized stockists – were built with the Winter 2014 Collection's motifs kept in mind. The realities of riots and disorder means that these pieces require longevity, resilience, and mobility; these bags need to be able to hold their own under trying conditions. That's why we made them out of tarpaulin.
Waterproof: Tarpaulin is waterproof. The rubber on the undersides of each bag, and on the handles of the "Getaway" duffle bag are actually the same material used by river rafting rubber boats. If you know it's going to be a long, rough night where Mother Nature is going to test your gear, tarpaulin is the fabric you want to put your trust in.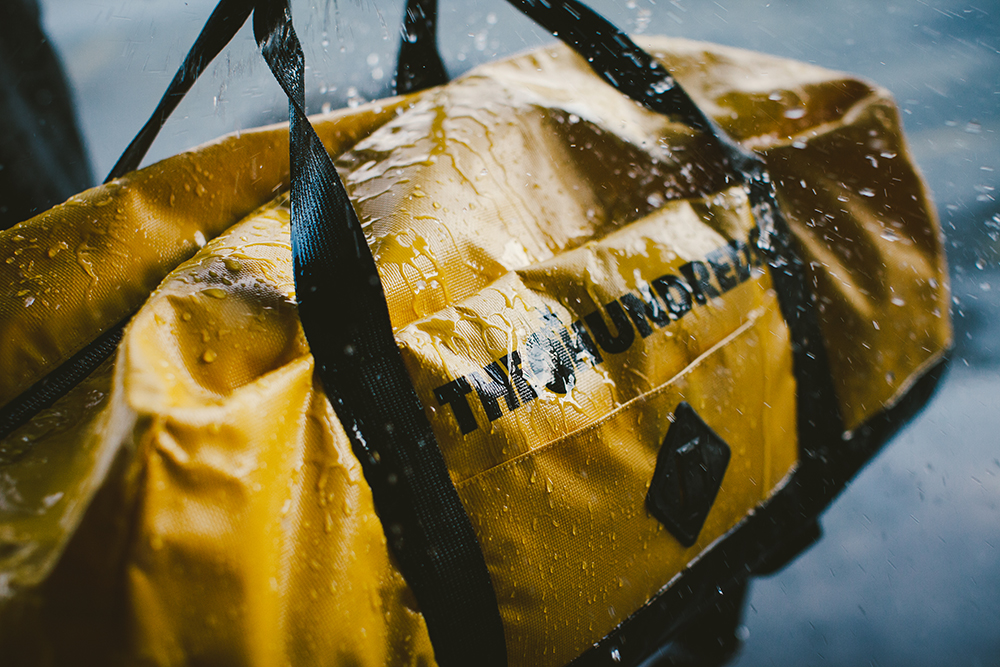 Visibility: With the vibrant yellow colorway, the last thing you have to worry about is losing your goods. When you're surrounded by a sea of angry, shuffling feet so dense that you can't see past your nose, bright yellow tarpaulin still won't lose your sight.
Durability: Flexible and strong, and protectant under harsh conditions, the "Jon" backpack and "Getaway" duffle bag both come with a heavy-duty #8 metal tooth YKK zipper.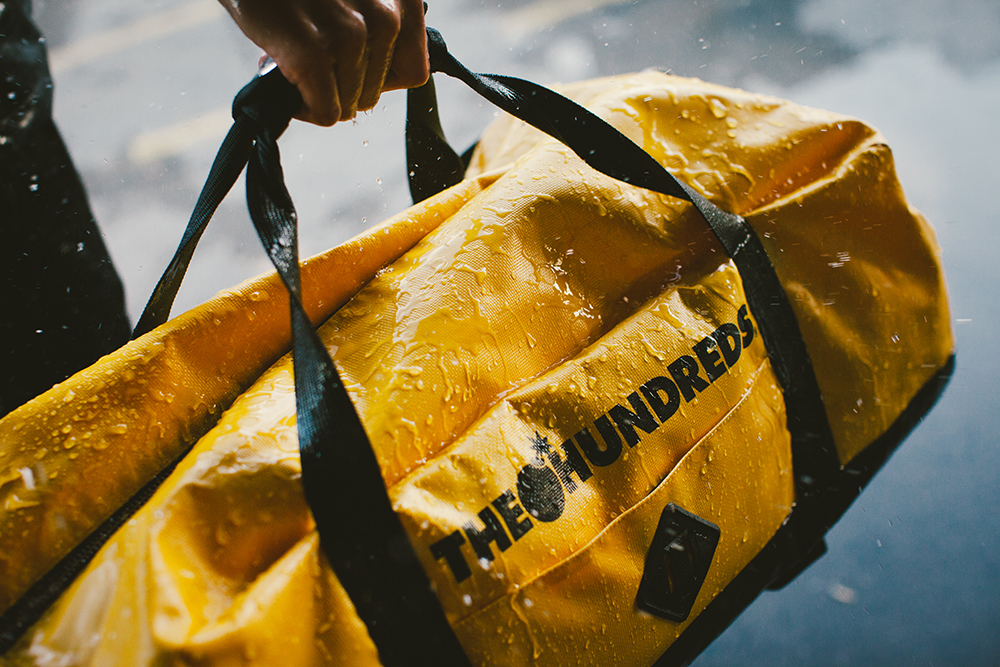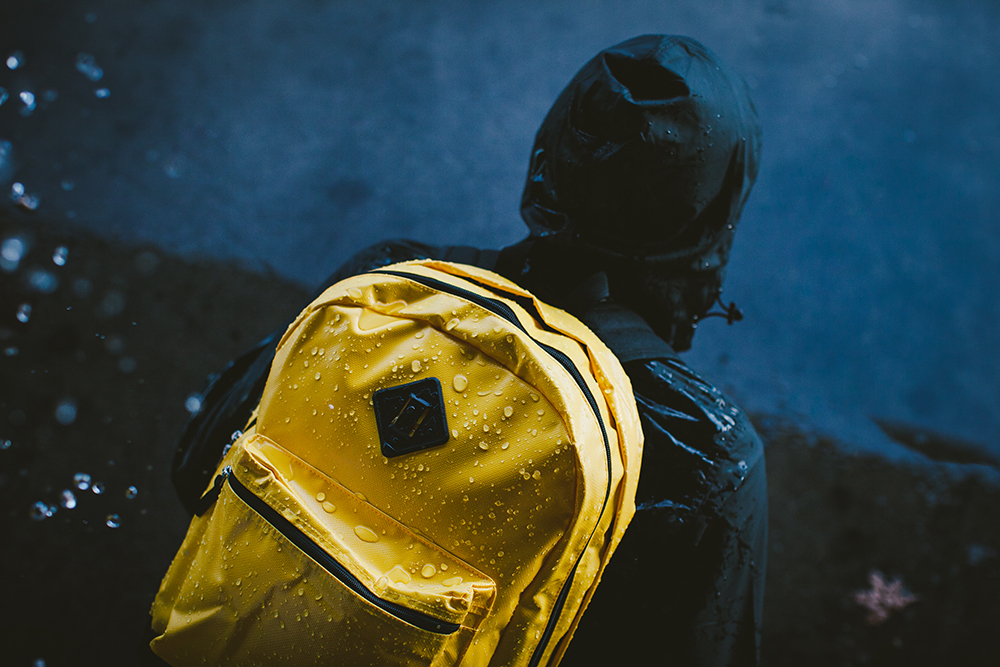 Tarpaulin: Durable. Visible. Water resistant.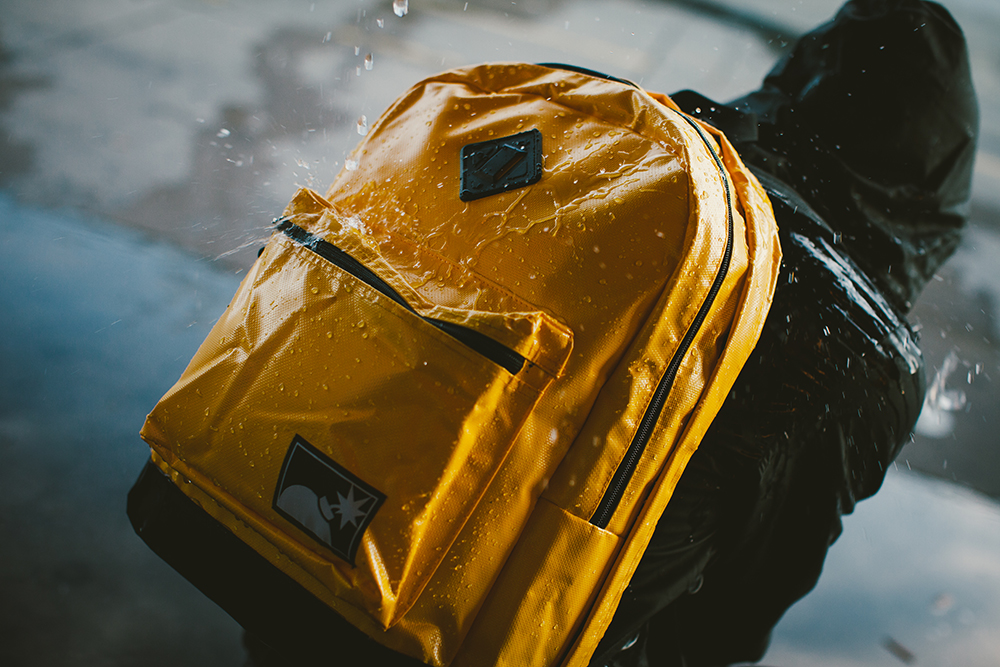 Shop Tarpaulin:
"Jon" Backpack
"Getaway" Duffle Bag