The Hundreds' rebellion-inspired Winter 2014 collection marks the first incorporation of Nano-Tech into our garments. Because Winter 2014 is a nod to the uniform of radical thinkers and progressive activists during times of rioting and unrest, it was only fitting for us to integrate technical materials and advanced protectants into the collection.
The water, dirt, and oil-repellent Nano Coat is light as air, and has no handfeel; This means that unlike other repellant coatings, the coating isn't waxy, and doesn't change the texture or color of the fabric it is used on as it extends the life of the garment.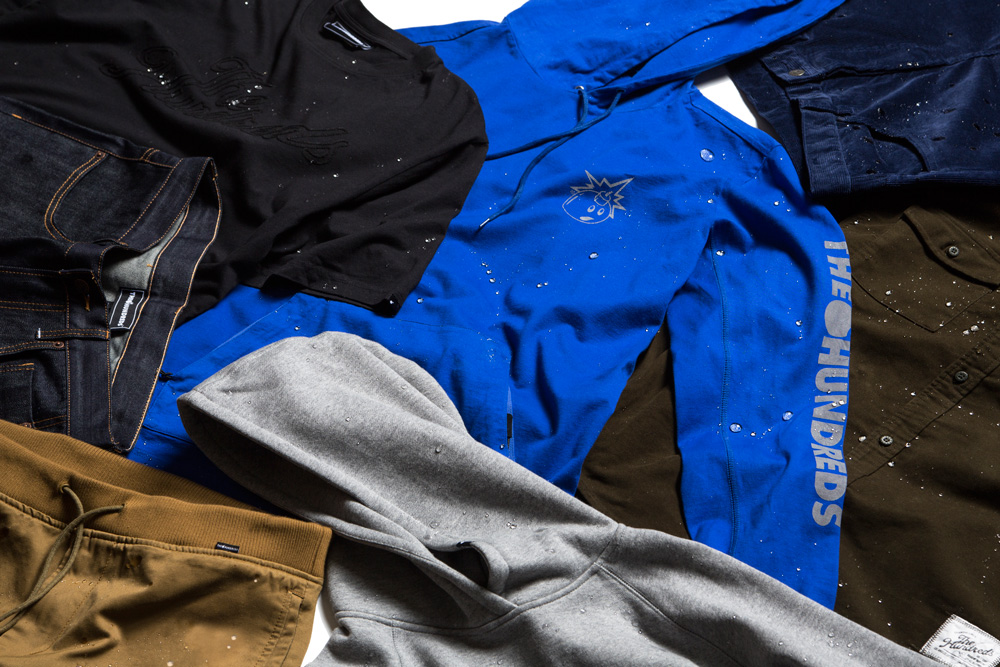 Throughout The Hundreds' Winter 2014 collection, we've applied Nano-Tech to a diverse number of pieces, from chino to denim to heavyweight fleece (like the "Belfast" pullover hooded sweatshirt pictured above). After a number of washes, the Nano Coat will eventually fade.
Below: The Nano Coated "Raid" T-shirt, with a tonal bean stitched "Slant" logo.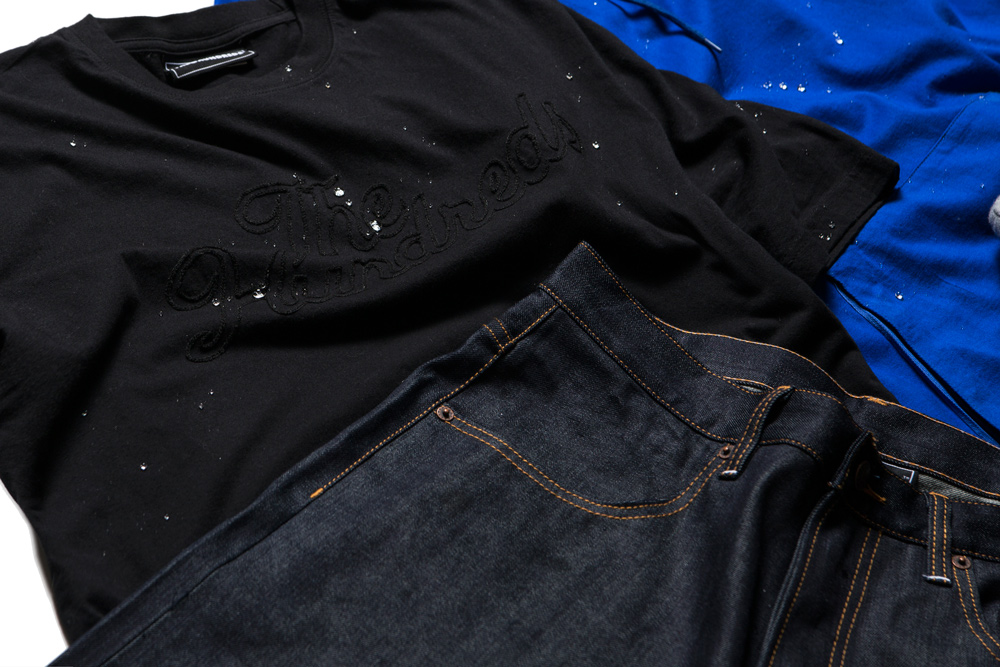 Detail of the "Accuse" button-up woven jacket. The dual patch pocket jacket is made of 100% cotton moleskin fabric – a brushed twill with a very soft handfeel – and arrives with Nano Coat. The detail below is of the durable, untearable Tyvek label, which is used often in military garments.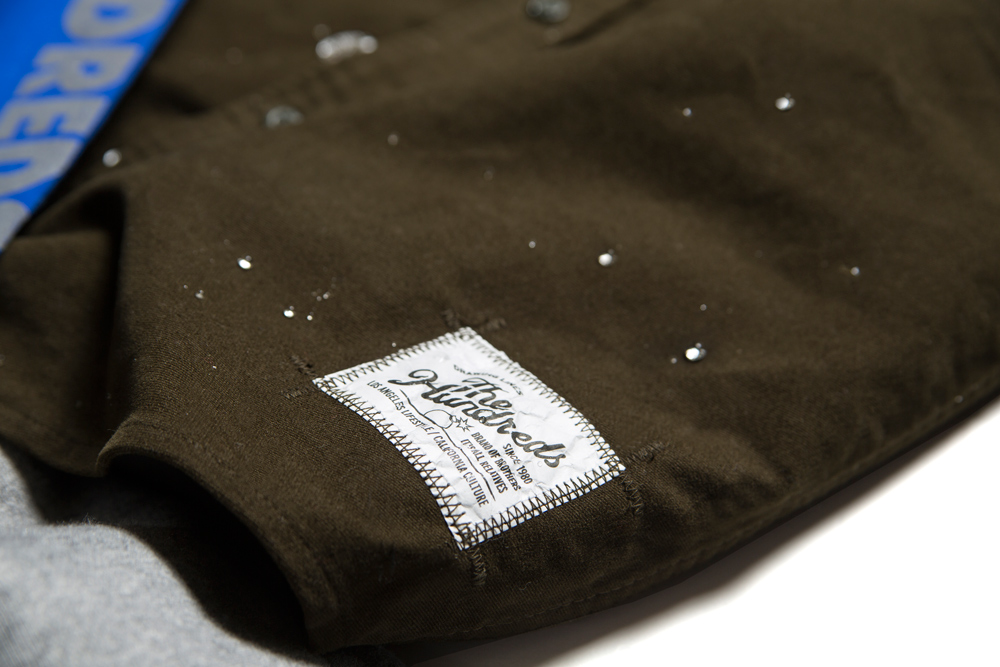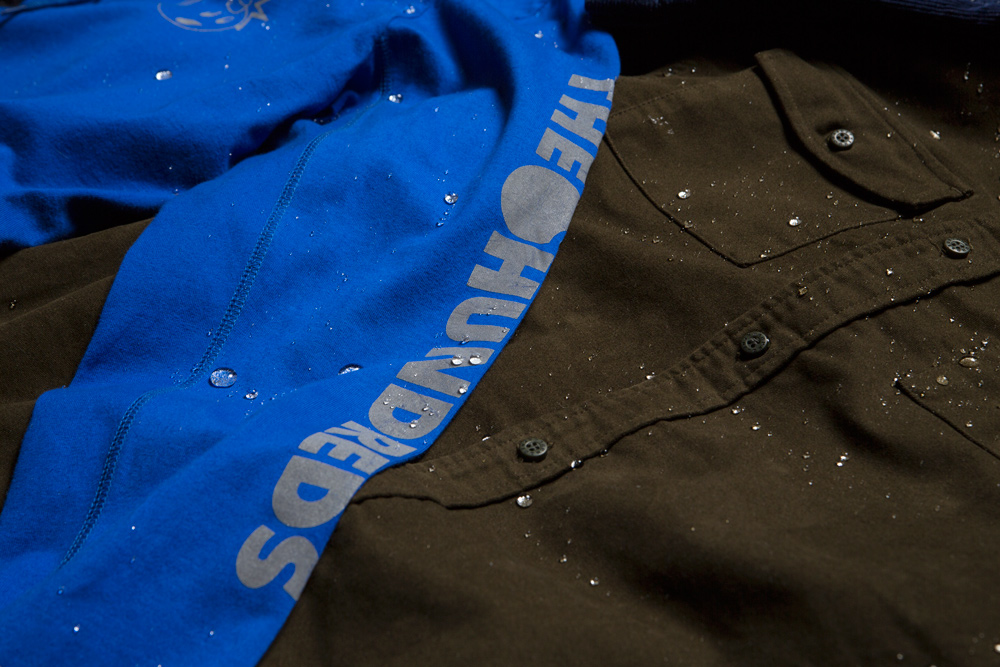 This season's Nano Denim arrives in Slim and Standard fit. 13oz raw indigo selvedge denim – with an untraceable water repellant Nano Coat. An updated classic.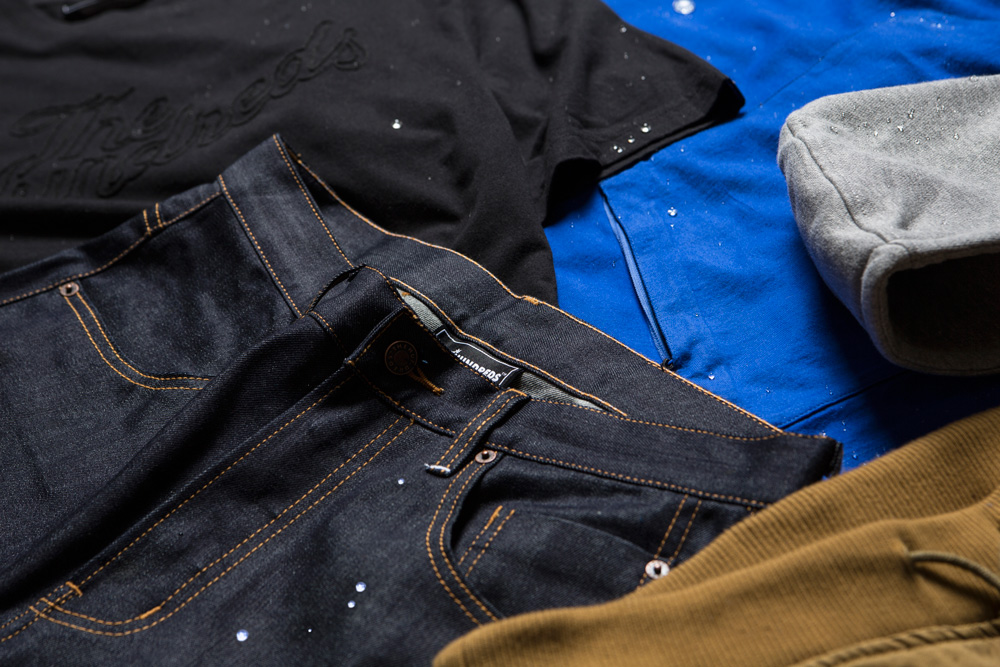 The Nano Coated and durable "Journey" chino pants feature a strap detail at the pant cuff, allowing the wearer to cinch the cuff opening. The designers added a 1×1 rib at the waistband, for a more comfortable, mobile chino.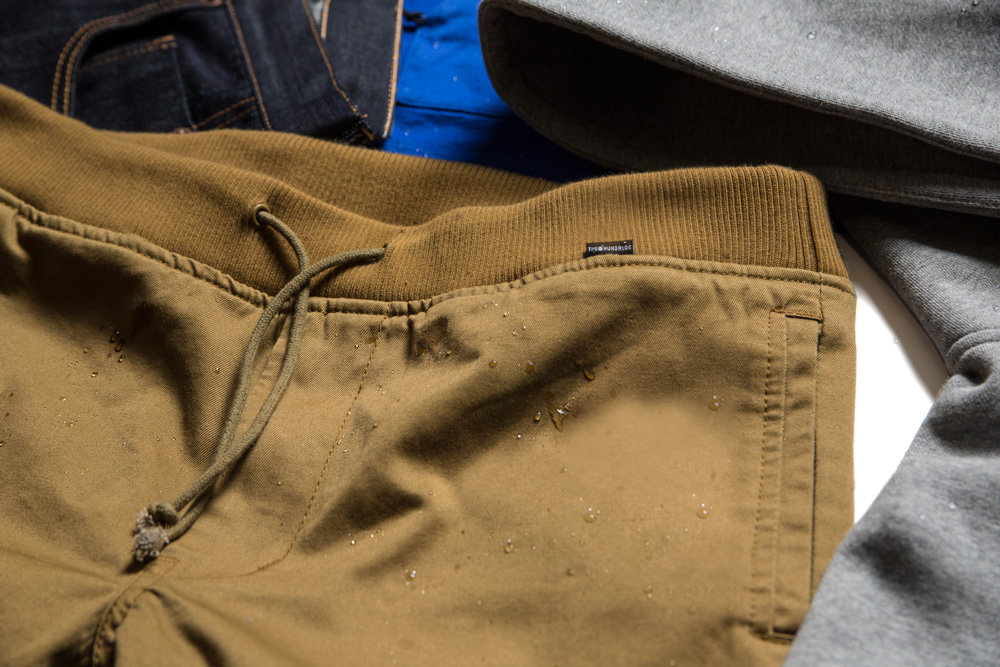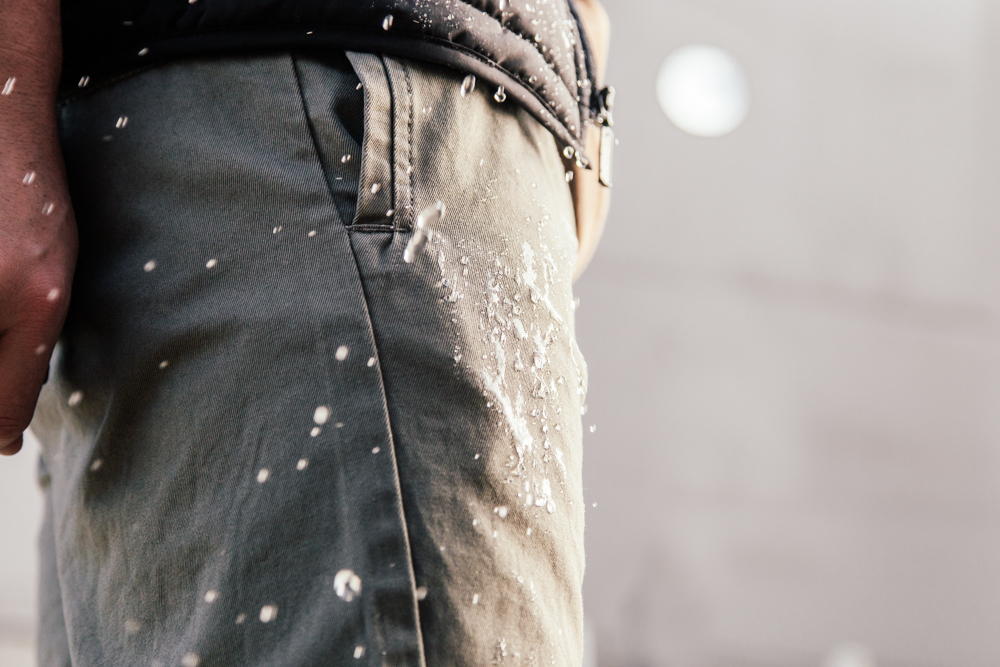 Our "Bearer" long-sleeve hooded shirt's got a throwback vibe to it, but its Nano Coat lends it a modern tech-edge. The shirt arrives with reflective "Bar" and "Bomb" logos at the arm and chest – a necessary add-on for nighttime visibility.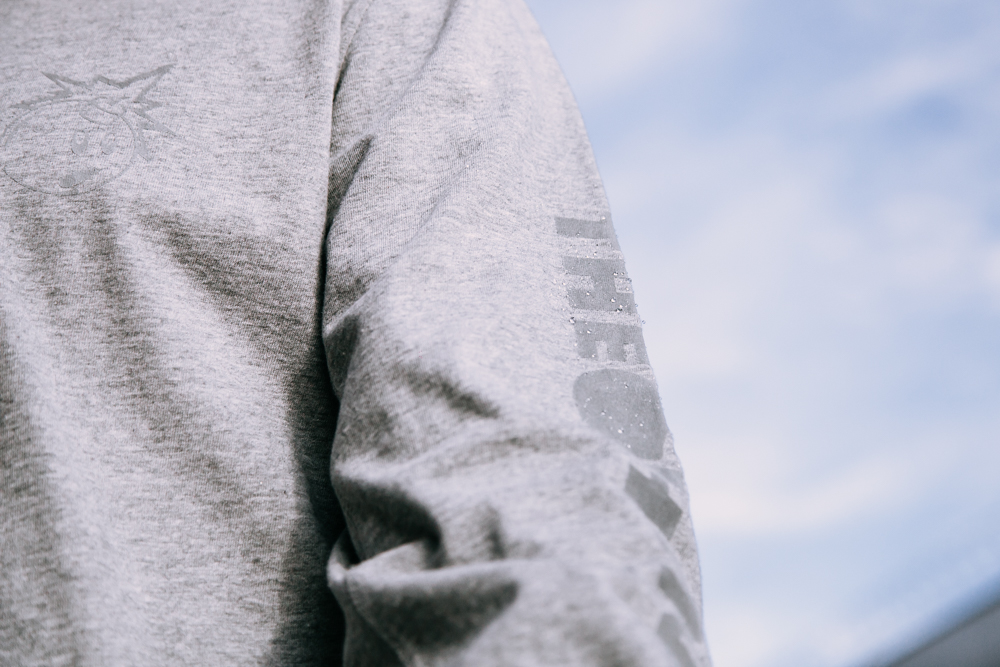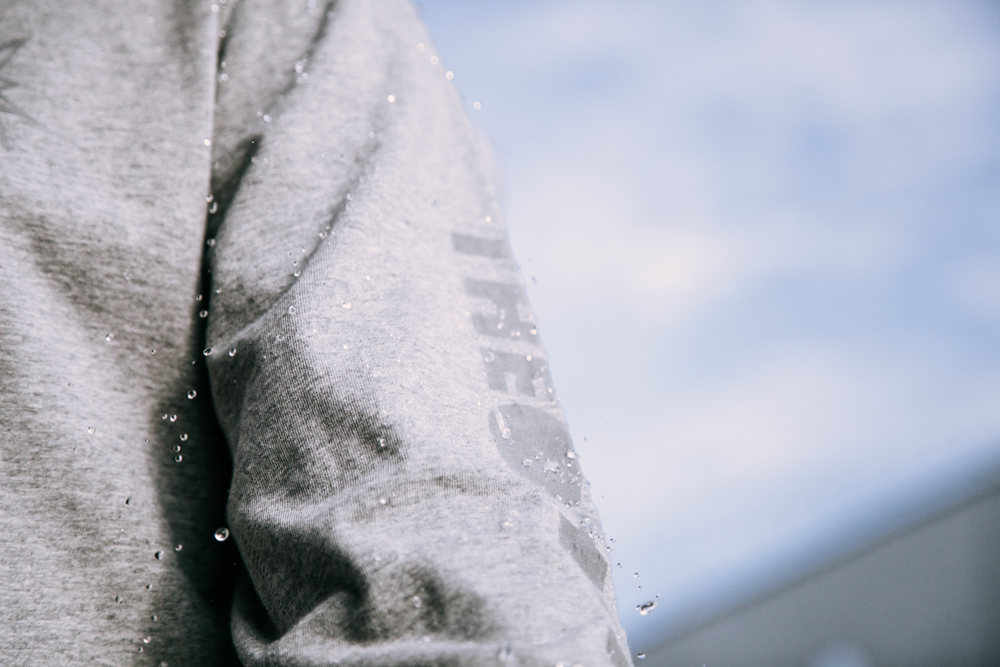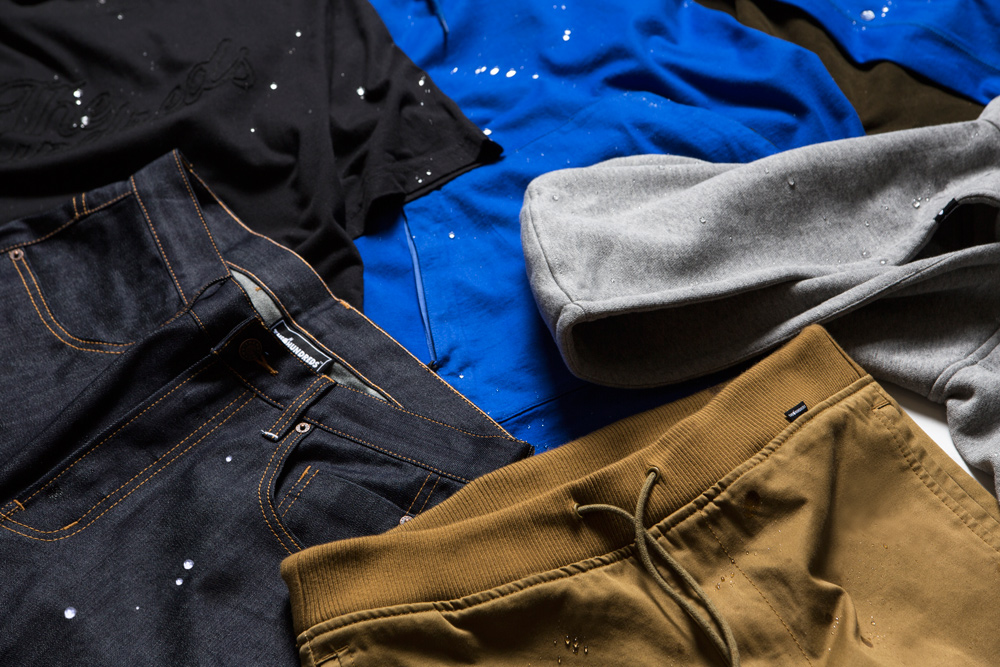 Shop Nano-Tech:
Tops: "Regime" short-sleeve pocket T-shirt, "Bearer" long-sleeve hooded shirt, "Accuse" button-up woven jacket, "Raid" T-shirt, "Belfast" pullover hooded sweatshirt.
Bottoms: "Journey" chino pants, Nano Denim in Slim and Standard.