Join us at Gym Standard (@gymstandard) in San Diego this Wednesday November 2 for our official release party for The Hundreds by Alyasha. 
Our storied collaboration with streetwear pioneer Alyasha Owerka-Moore is gonna culminate in a night for the books at Gym Standard (2903 El Cajon Blvd). Alexander Spit & Alyasha will be on the ones and twos, we'll have free tacos and drinks provided by our fam at Sapporo.
It's gonna be fun as hell so come on down and party with Bobby, Ben, Alyasha, and the rest of the The Hundreds crew.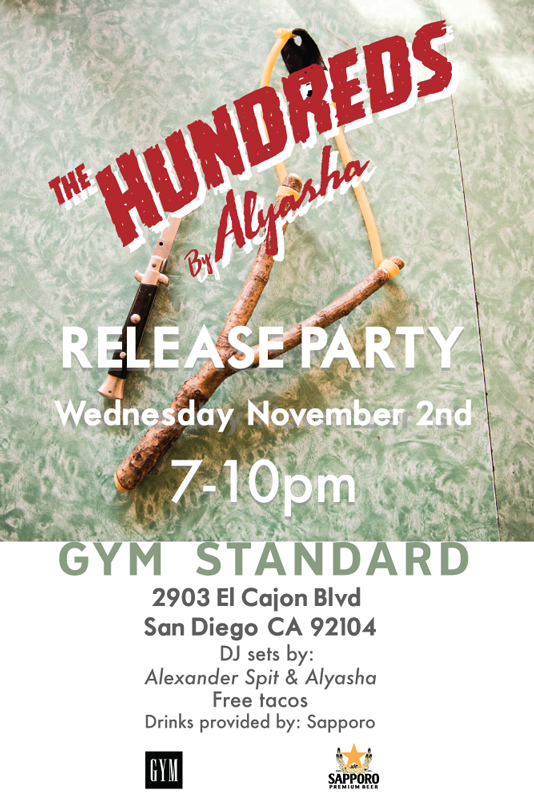 Read Bobby Hundreds' profile about Alyasha Owerka-Moore HERE.