I'm listening to that Diddy song "Hello Good Morning" and I can't relate. My alarm is my grating enemy; my brain the resistance; my eyes stay wide shut. Okay, so I stayed up until 3 A.M. on my phone. Don't judge me. I usually set my alarm for 7:30, and then hit the snooze for an hour. I can't get out of bed. This morning, I finally arose at 8:30 A.M. for a 9 A.M. meeting 20 minutes away.
Suffice to say, I'm not a morning person.
There are a few things that can make the morning better. A dank coffee, for instance. A smooth shave. Some products that will have you feeling crispy. A pair of headphones for your commute if you take public transport. A slick gym bag to throw your after-work workout gear into.
Mornings aren't great, but these products and consumables can help make it feel like it is.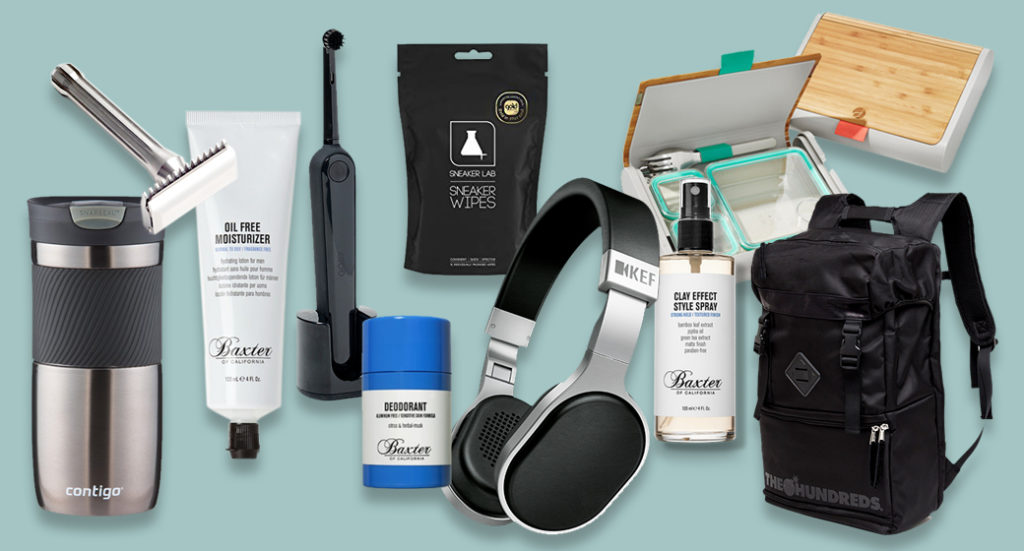 WAKE UP AND SMELL THE COFFEE
Portola Coffee
I literally can't do things without coffee. I know that's bad. It's a drug! I'm addicted! But it's so good. So so so so so good. We all take it differently, but getting whole bean coffee, grinding it, and doing a French press or an Aeropress is the way to go if you're in a hurry. The biggest variable is the actual coffee, and you can't go wrong with Portola.
Portola roasts a delicate bean, and they offer about 10 different options, from their Lake Kivu (Rwanda) beans to their Sitio de Torre (Brazil) option. Started in Southern California by Jeff and Christa Duggan, Portola has a few locations, but you can also order bags online, which is a bonus, because there's not really a shop near me.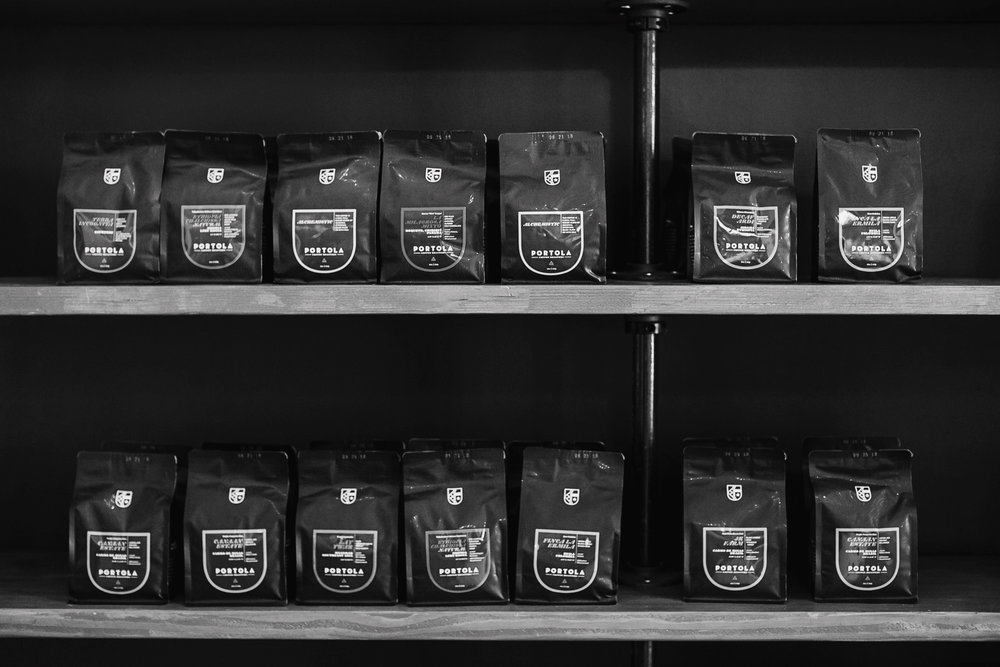 Contigo SnapSeal Byron Travel Mug
If you're like me and you wake up with about 10 minutes to get out the door, you need a good travel mug. At this point, if you're still in the market for one, you should just go ahead and order the Contigo SnapSeal Byron Travel.
Every once in a while, some product somehow becomes de facto. Like Kleenex is to tissues. I swear, one day I woke up, and everyone was using the Contigo SnapSeal Byron Travel mug. Why? Well, because it's perfect. The SnapSeal gives you comfort that coffee won't go sploshing everywhere, but it's easy to pop, so while you're driving you can take a swig.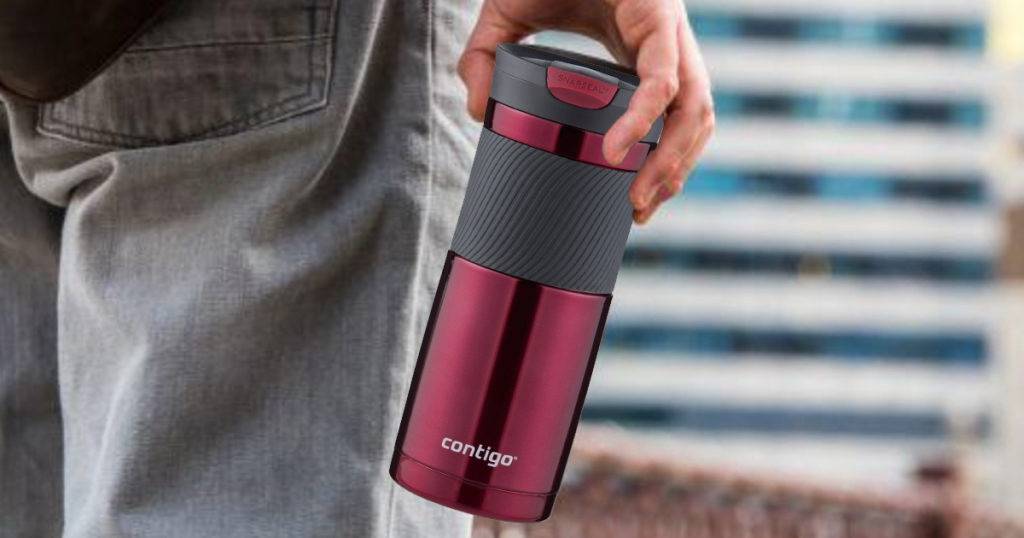 NOT SO FAST: SOME SELF-CARE BEFORE YOU LEAVE
Baxter of California Exfoliating Body Bar and Baxter of California Deep Cleansing Bar – Charcoal Clay
This is a good time to mention that I can't leave the house without showering. Showering is like coffee for the body. You just let the warm water wash over you and cleanse your soul. I prefer bar soap to body wash—different strokes, right, people?
The best soaps out there are these two Baxter of California options. The Charcoal Clay Bar is a triple whammy: not only are you essentially getting a purifying clay treatment without having to pay spa prices, you're also rubbing activated charcoal on yourself, which deep cleanses to remove oil, dirt, and impurities from your skin. On top of that, it's moisturizing and non-drying—it's basically magic. And the Exfoliating Body Bar scrubs away the dirt in a gentle but effective way—plus the scent of cedarwood and oakmoss is like aromatherapy for the shower.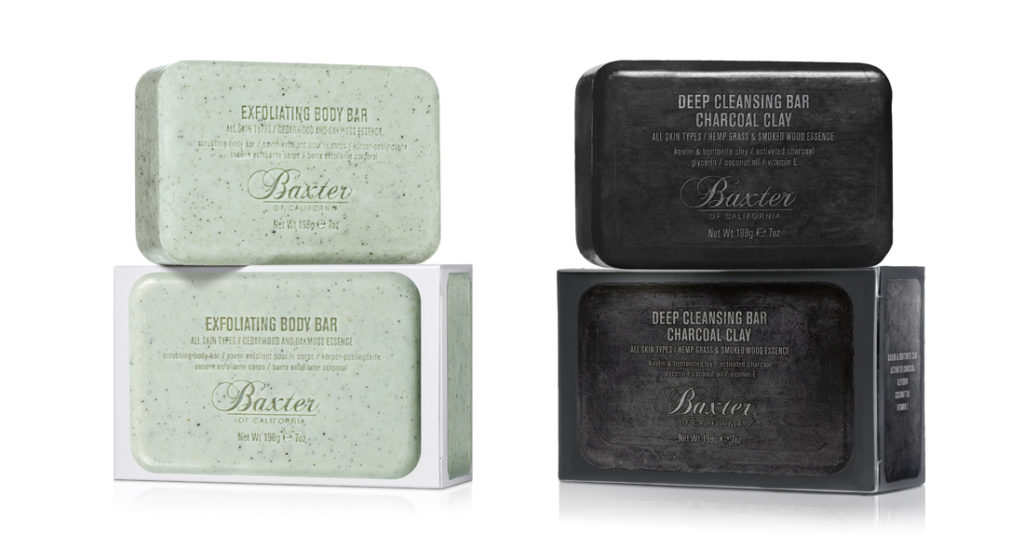 Blacklands Blackbird Safety Razor
I've never been a big fan of shaving, so it's a common occurrence that I wake up one morning with an accidental beard. And once you have a beard, it's twice as hard to shave it off, so I basically became Gritty, the Philadelphia Flyers' unkempt new mascot.
I just started using a safety razor, and let me tell you, it's a revelation. Honestly, my face has never thanked me more. For someone with thick facial hair, it's actually easier for me to use a safety razor. And the Blacklands Blackbird Safety Razor is easily the razor of choice. I mean, it's a piece of art.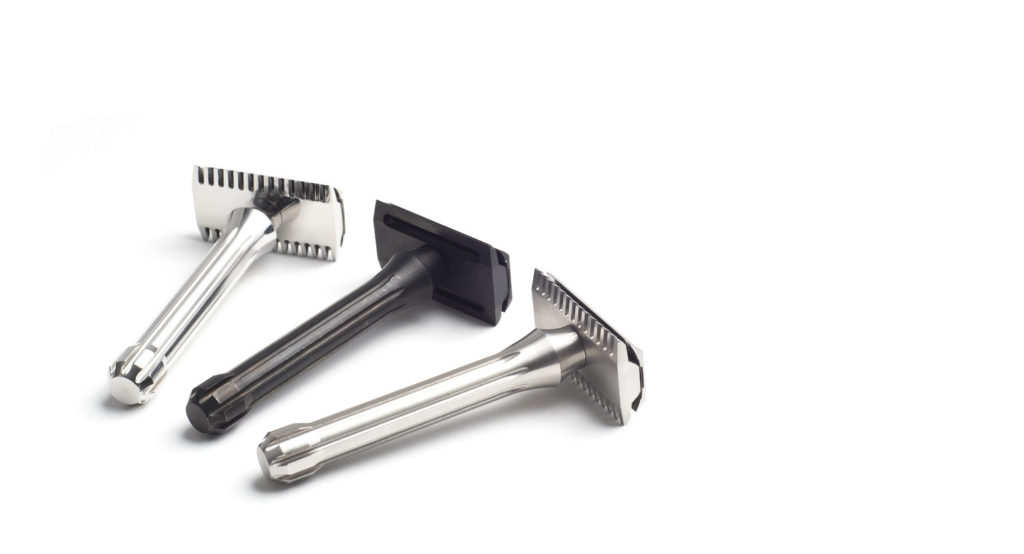 Blacklands is run by Columbus, Ohio-based husband-wife duo Shane Swartzlander and Merissa Hawkins, who craft their razors like high-end watches. They are beautiful objects: the Blackbird razor is designed after the SR-71 "Blackbird" reconnaissance aircraft, known for being the fastest manned aircraft in history.
With its machined or polished finishes, and impeccable design, it's a bit pricier, but it was built to last a lifetime. But the most important thing is that the Blackbird Safety Razor is intricately designed to deliver an insanely close shave—and at that, it succeeds greatly.
Baxter of California Deodorant
Personal admission: I was well into my thirties and still using Old Spice deodorant. There's nothing inherently wrong with Old Spice—the cinnamic-nutmeg smell isn't bad—but it's like using Colgate toothpaste or Starbucks coffee. Sure it gets the job done, but it's mass-produced, generic stuff.
Baxter of California's Deodorant on the other hand, is as unique as it is functional. More personal admission: I'm someone who needs a pretty strong deodorant, and a lot of the non-mainstream products out there aren't powerful enough to stop me from having a bit of b.o. (Damn, I'm getting confessional here.) Using tea tree and witch hazel extracts, somehow the Baxter formula works for me, and the musky sage scent is one of the most pleasing out there.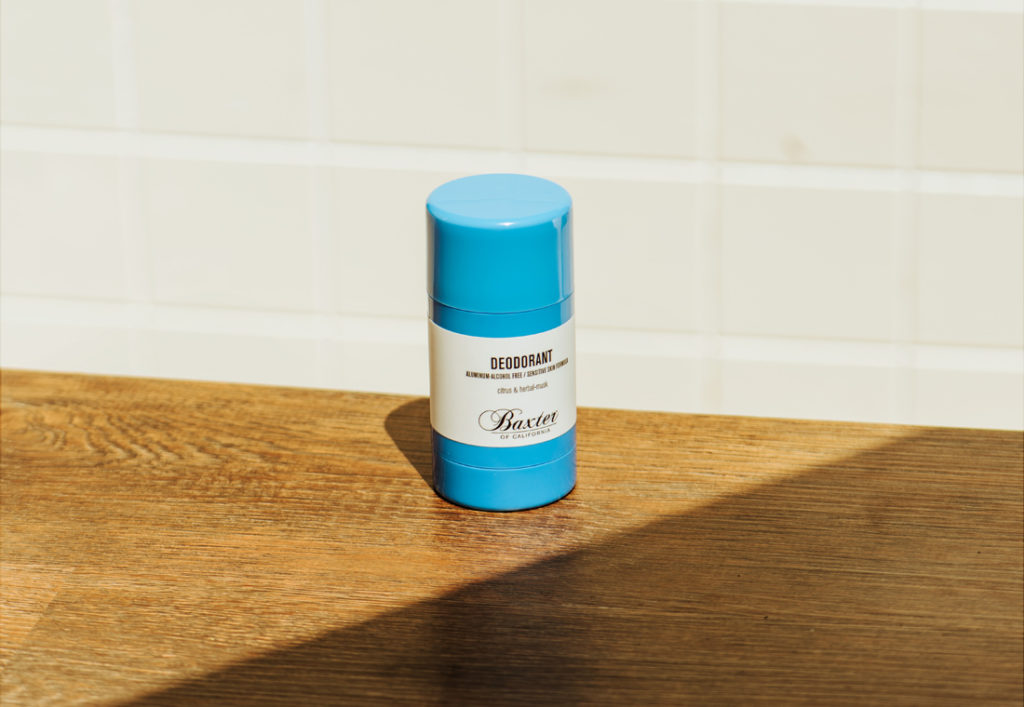 Goby Toothbrush
Our teeth are mad important. There are few things more important. Try smiling without your teeth. It's not even possible. Proper dental care is the only way to go—nobody wants to make out with someone with bad breath or gnarled teeth.
People spend an average of 38.5 days of their lives brushing their teeth, and you're a person, right? So it's good to have a really good toothbrush. Goby is one of the new toothbrushes trying to change the game. To start, it's so good looking in your bathroom, like if the gadgets from Men in Black were in a movie called Men in Plaque.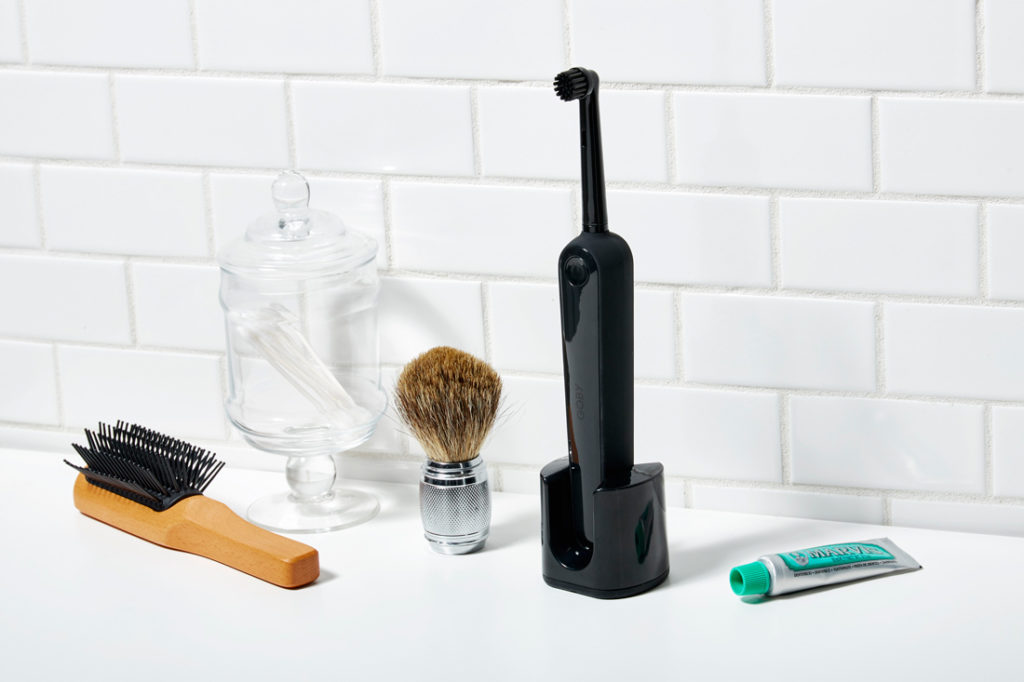 Also, its head rotationally oscillates, which translates to a serious clean, and the subscription for new heads is only $6 every three months, which calculates to less money than buying those disposable electric toothbrushes.
Baxter of California Clay Effect Style Spray
The Clay Effect Style Spray is the easiest hair product to use, and it's best of both worlds—you don't have to put your fingers in a goopy pomade, but you don't have the stiffness of a hairspray. It gives you that lived-in effect, even on squeaky clean, just-showered hair. This stuff kills it.
Pro tip: Baxter of California's best-selling Clay Pomade is also super easy to use and has a stronger hold with a matte finish that stays all day.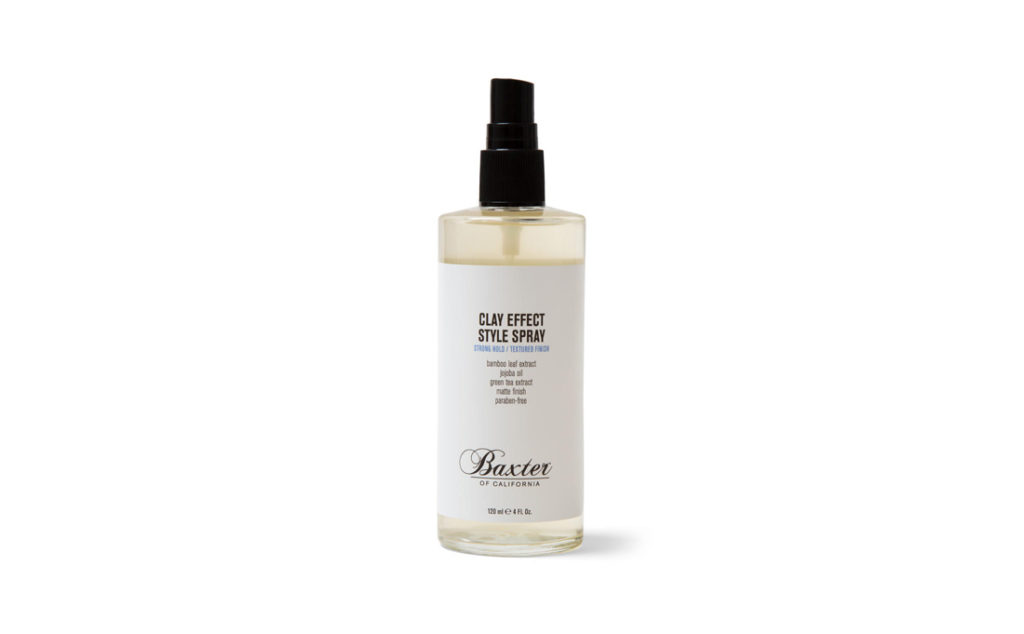 DON'T FORGET TO PACK
The Hundreds Steven Bag
Not to toot our own horn, but our Steven Bag is the best go-bag there is for a creative person on the move, with separate compartments that fit a 15" laptop and a DSLR Camera. The Steven bag works as well in your own city or to fill up as you head out for the day as you're traveling for work overseas.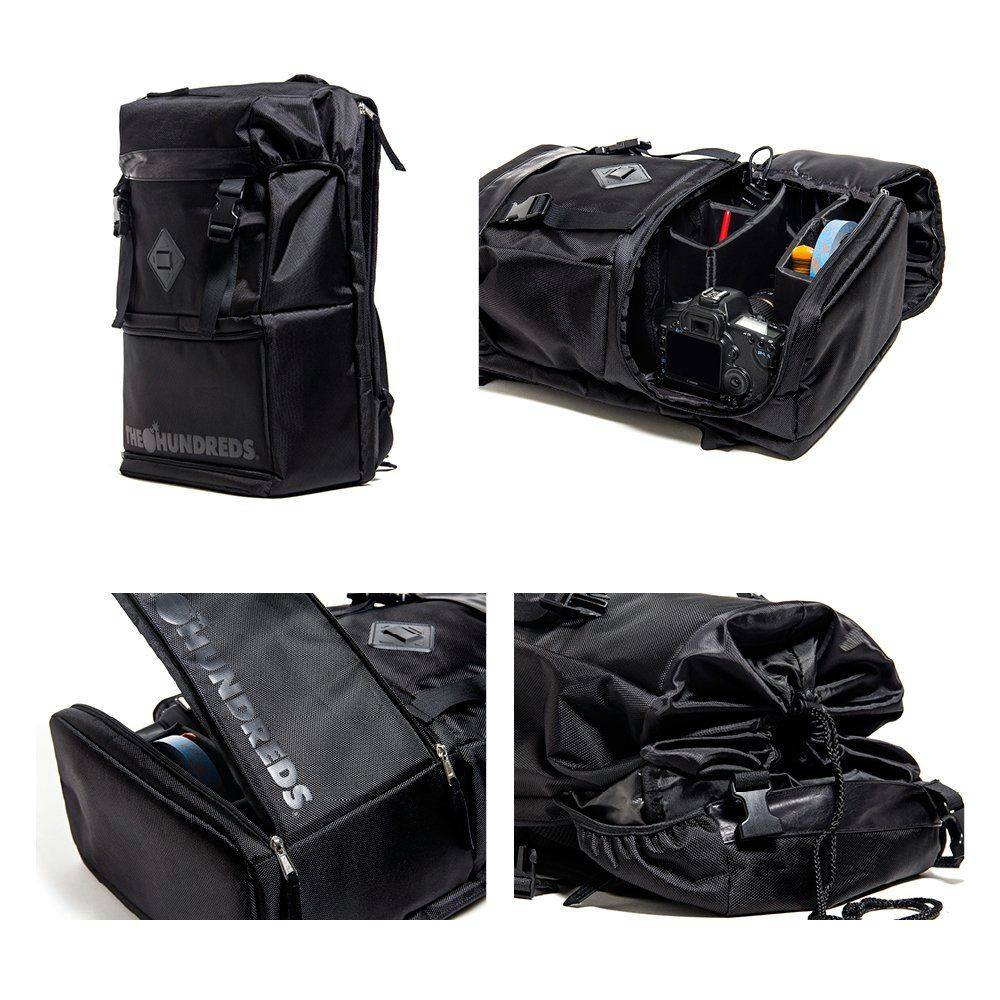 Prepd Pack
Ask anyone who does this: meal prep is the key to a healthy, productive life. But it's hard to pack it all up in a concise package. You make up a batch of chili lime chicken, brown rice, and salad, and you either have to use three separate containers or the salad and rice get soggy, and you end up with a mess at work. Then you get to work, and no one has washed the silverware, even though the sign clearly states that people need to keep the kitchen area clean.
The Prepd Pack fixes all these problems. With modular containers, you can fit different sides and a main, plus sauces in a multitude of combinations. Plus, it comes with magnetic cutlery. But the best part is the case, which looks kind of like a bamboo breadbox, but it rolls out into a really nice tray so you can stay proper while eating your delicious homemade lunch.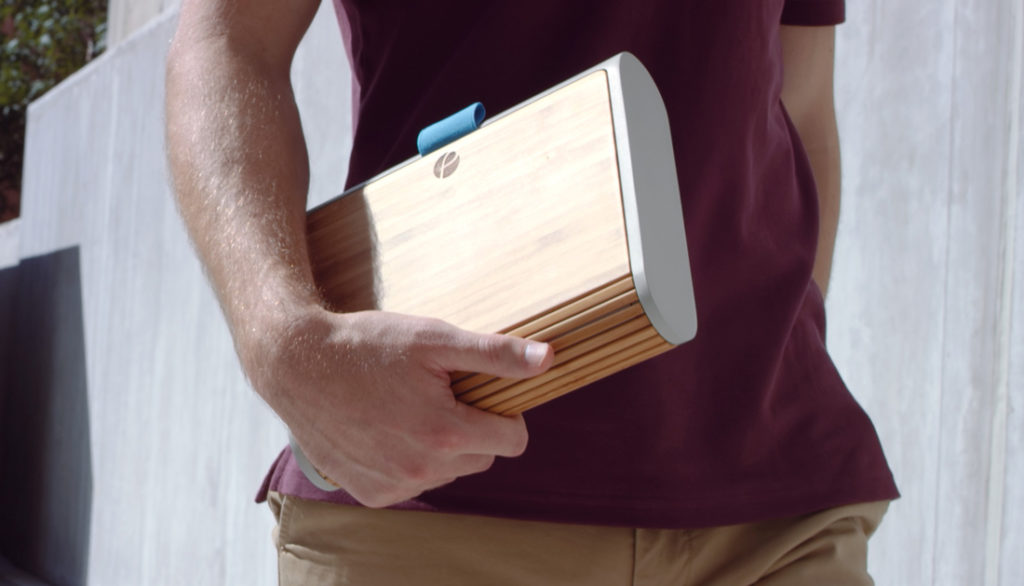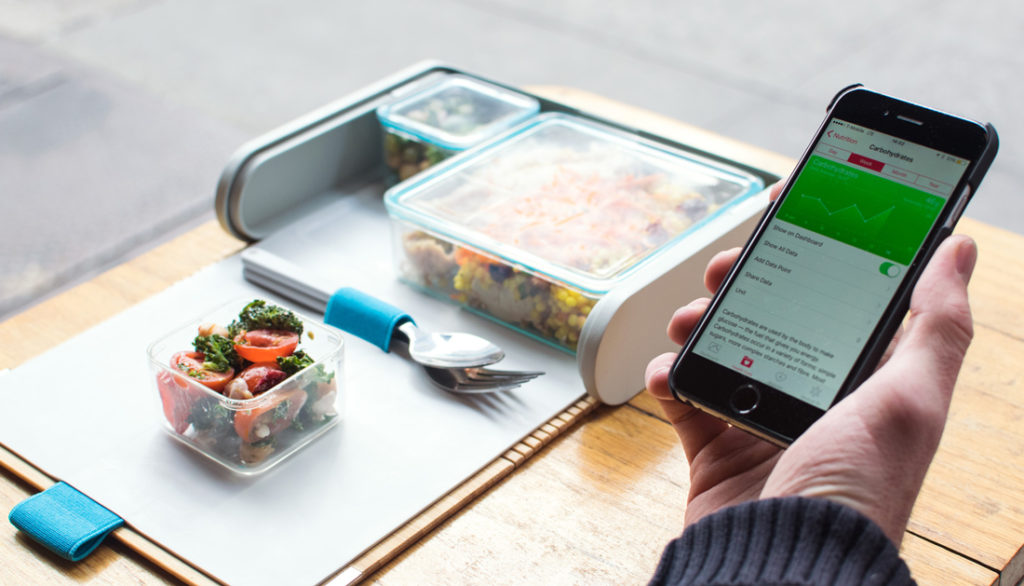 KEF M500 Headphones
A pair of top notch headphones is key for the audiophile, whether for listening to a public transit commute, going into your own world of perfect bops while doing tasks on your computer at work, or getting pumped up at the gym.
The KEF M500 headphones are the best-kept secret on the market. KEF has long made extremely well made home speakers, but they don't really have a reputation in the headphones market. They may not have the brand recognition of Beats by Dre or Sennheiser, but the KEF M500s are hi-fi masterpieces.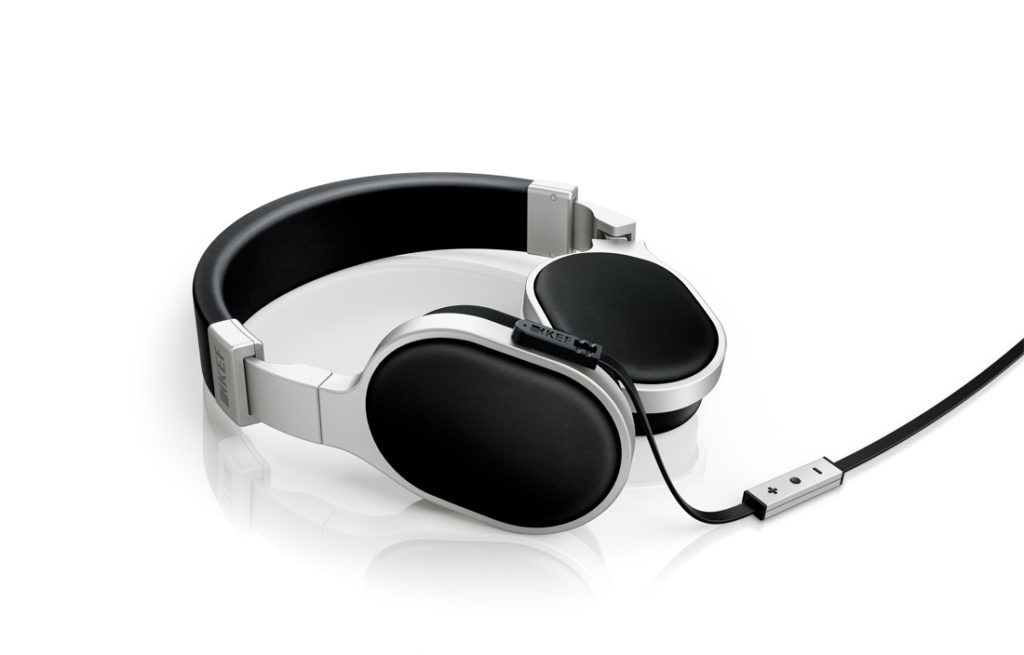 They're the most comfortable headphones, and they use almost no plastic, so they're really beautiful. What I love about these headphones is that the sound is perfectly suited for hip-hop and dance music. They're not bass heavy in the way Beats are—instead, they exude a warmer sound with a little emphasis on the bass, which makes for a much more balanced listen.
Sneaker Lab Sneaker Wipes
You're almost ready to head out the door, but one last thing: you have to get those sneakers in perfect shape. There are a few shoe wipes out there, but there's a newish Australia-based company that's just wading its feet into the American market. What makes the Sneaker Lab wipes unique is that they're pro-bacterial, which means they're basically all natural, biodegradable, environmentally friendly wipes. Now you're ready to head out the door!
***
The Hundreds X Baxter of California collection featuring artwork by pop artist Aaron Kai drops this Monday, October 15.