Legendary skater Sal Barbier teamed up with Scion AV to put on the recent "BMXpert" show. The show represents Sal's love for old school bmx, mixed with his own design aesthetics. If you are in the neighborhood, "BMXpert" runs until October 11th at the Scion AV Installation space on Melrose.
Seeing that I've ridden BMX for way too long now and have worn my fair share of Etnies' Sal 23 (Sal's signature shoe) I had to go. As it would turn out, my extremely talented friend Leonelle (@iamleonelle) wanted to come along.
::
I live in the neighborhood so it seemed fitting to ride bikes to the event. She rode my retro PK Ripper, a bike I always wanted as a kid and probably thought I'd never ride as an adult.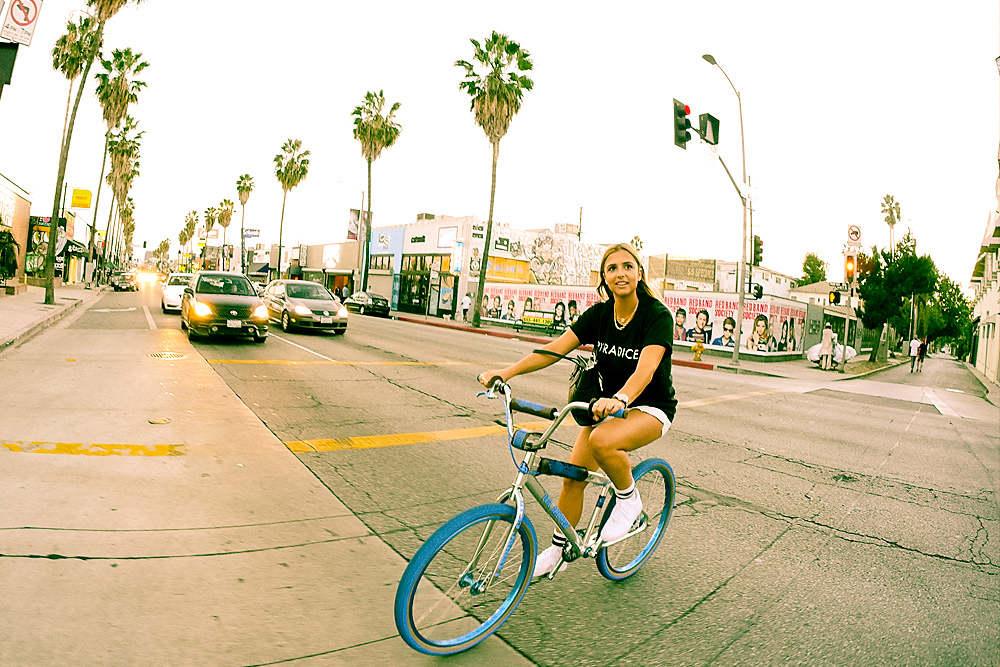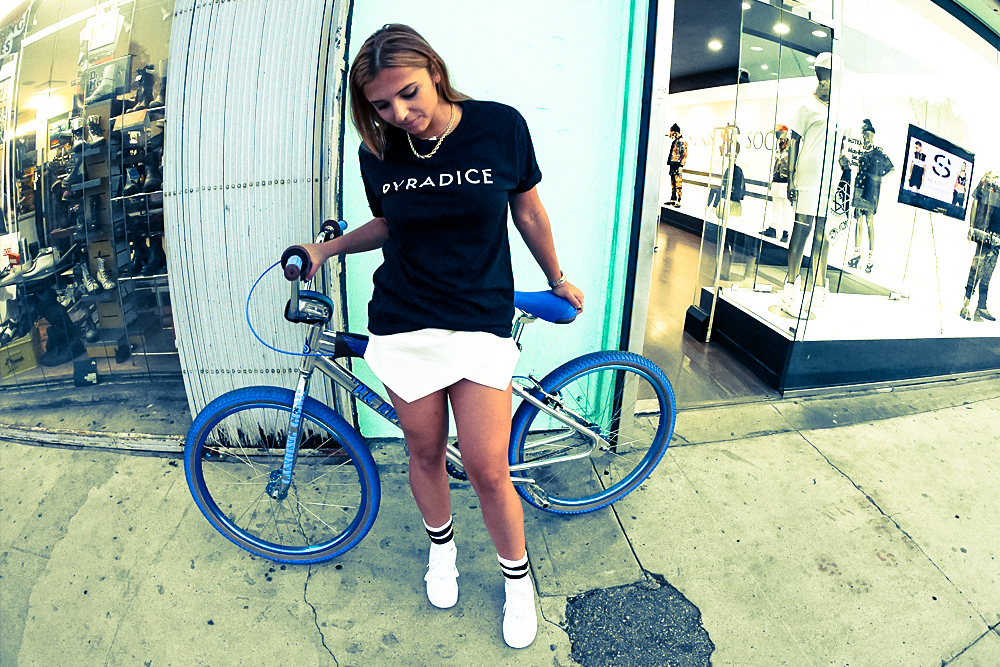 I love my neighborhood, Melrose and Fairfax is the perfect mix of everything that defines LA to me; from glossy to gritty, high fashion to streetwear, and surf vibes to hip-hop vibes.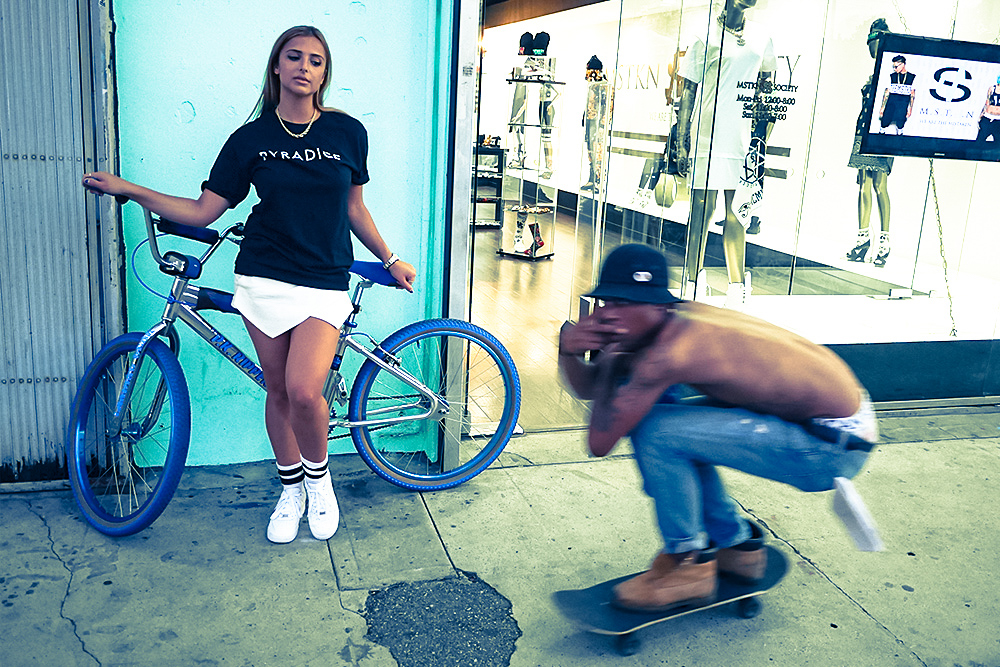 Sal turned the space into what looked like a modern chic bike shop for old school bikes, somewhere between retail space and art gallery/museum complete with a perfect front window display.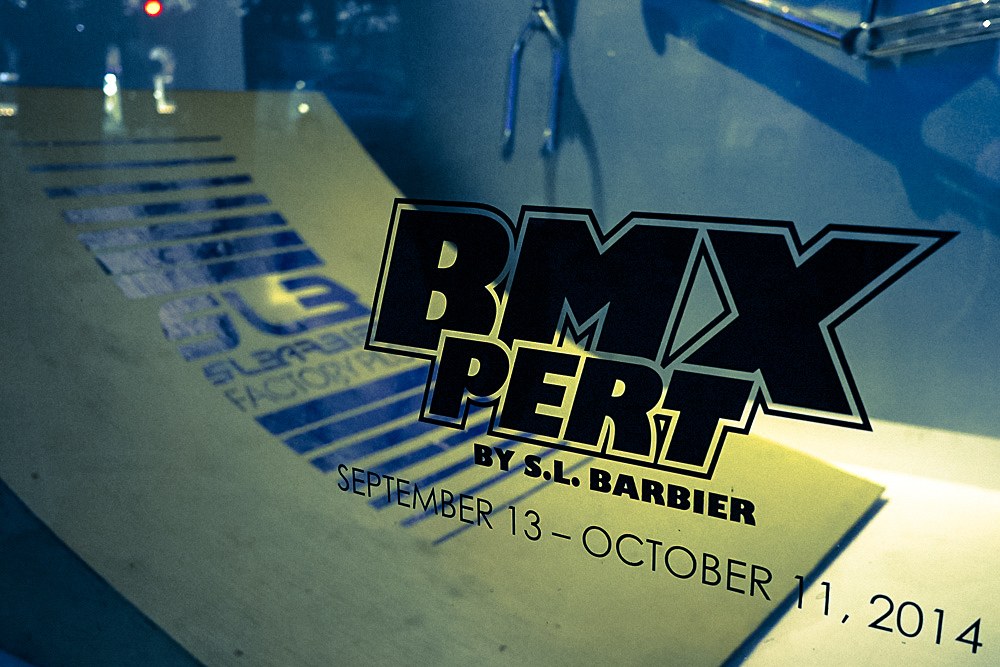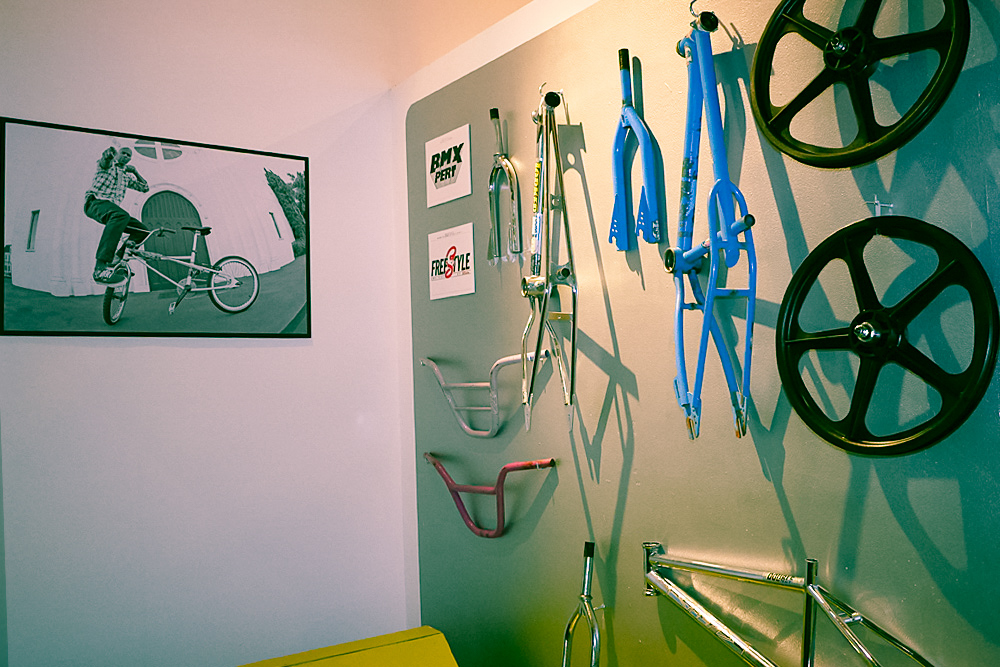 Long time BMXers Robin Fenlon and Dave Mavro checking out Sal's re-imagined Skyways complete with mag wheels. Robin and Dave were both serious BMXers for a long time but now focus the majority of their time on more cinematic passions. I can relate.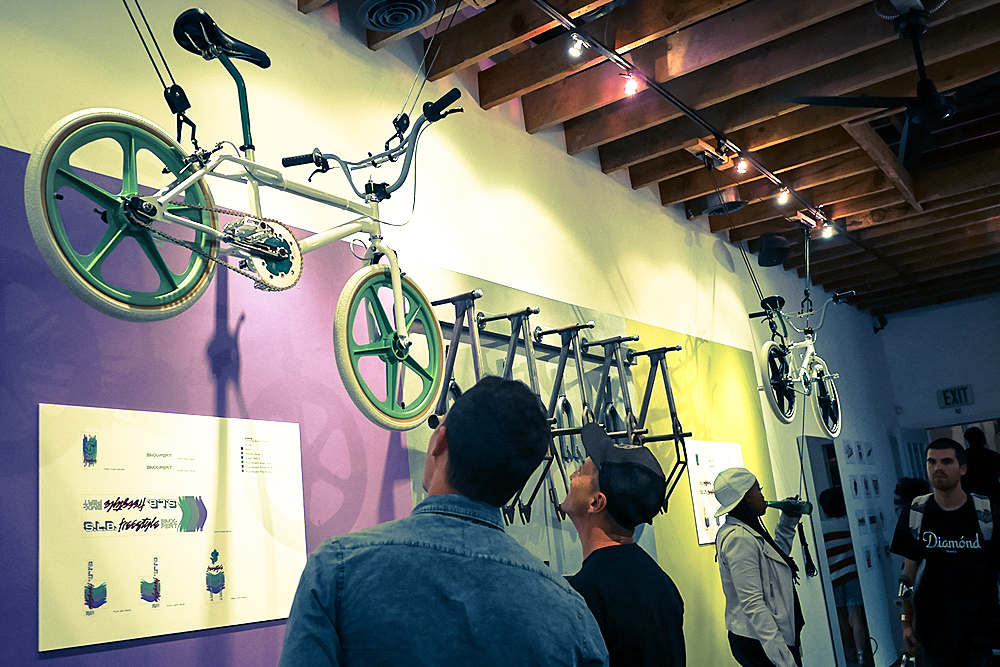 As a kid I remember seeing pictures of CW's Phase 1 frames in magazines and never knowing if they were actually real. Well they are real but still not sure I'd ever trust riding one.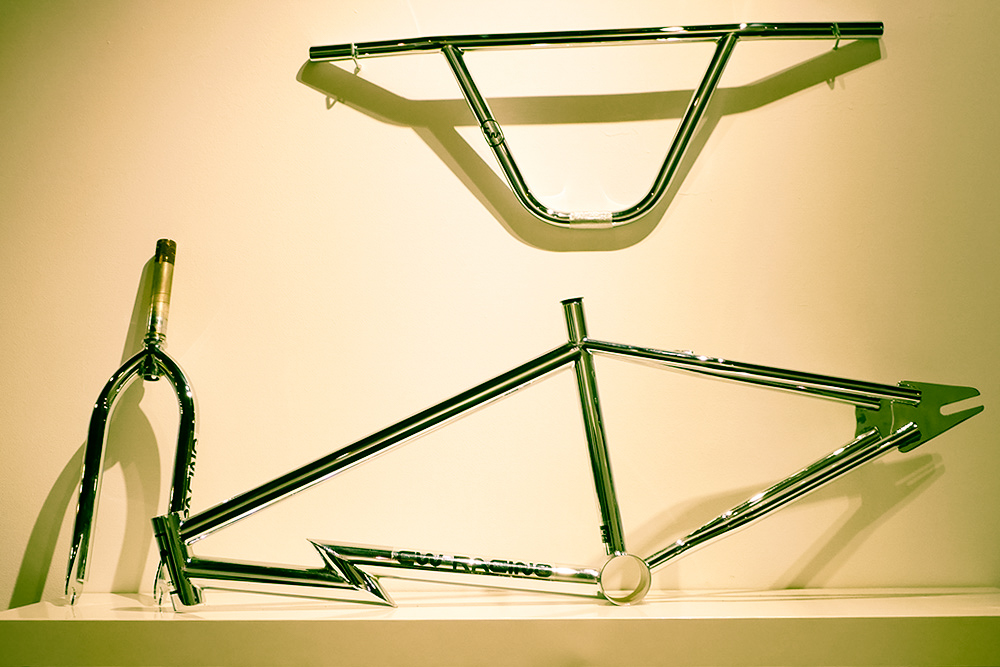 Along with a bunch of other neighborhood heads, I ran into Dom DeLuca (Brooklyn Projects) who is another skate/bmx/streetwear icon. We talked about old school BMX, current day skate, and shoes.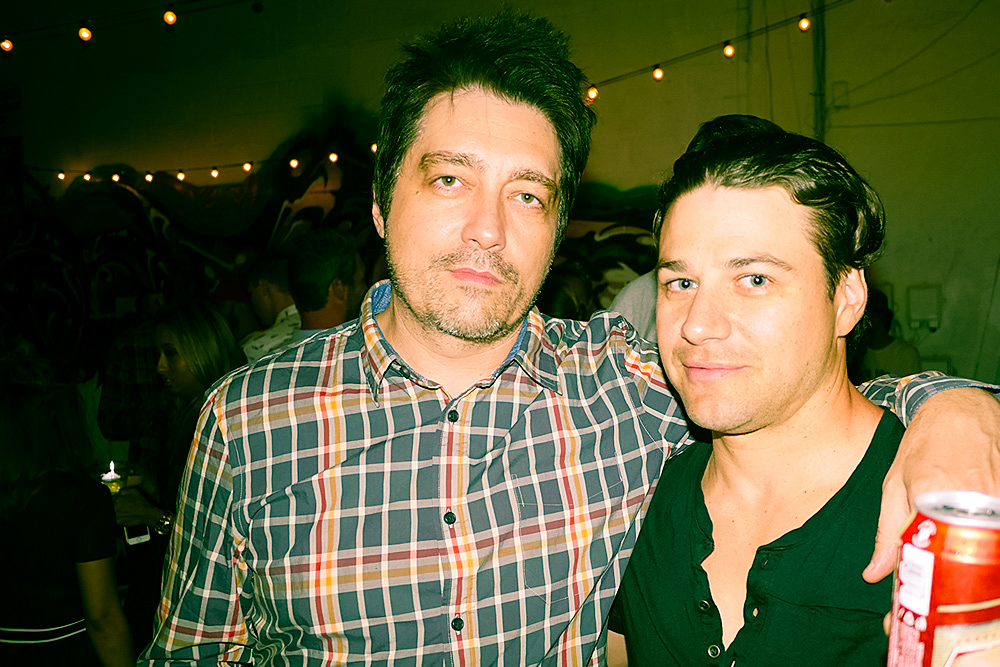 More specifically, we talked about the fact that I randomly came into a pair of crazy limited edition Bob Haro Lighting Bolt Nikes. Apparently there were only 12 made – Bob has six of them and some how I have 1 of the other 6 pairs, the how or why is still unclear.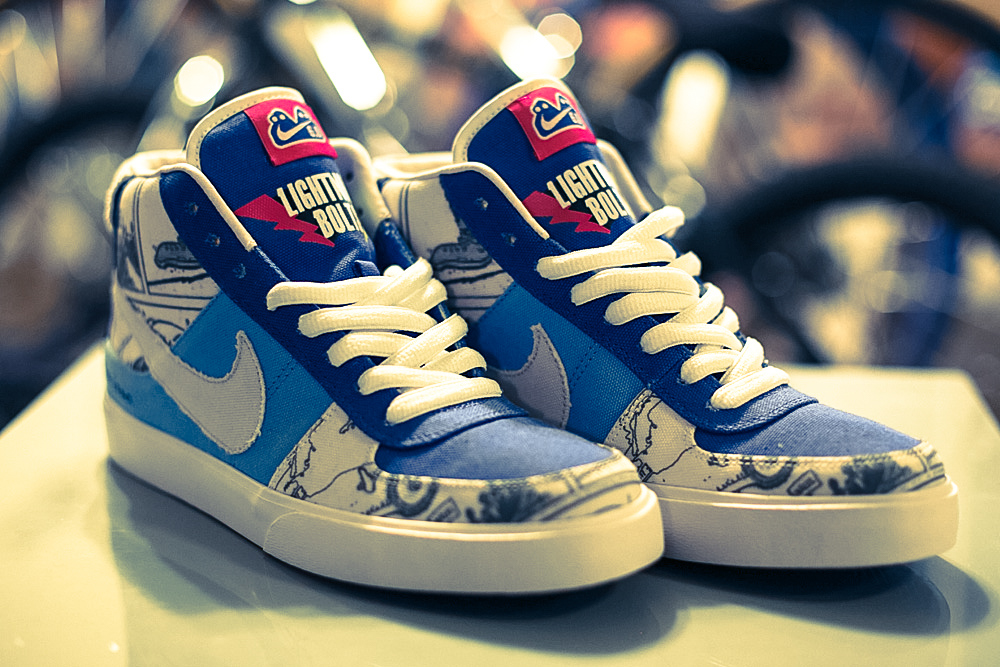 Sal Barbier's past as a legendary pro skater and old school BMX enthusiast shows through in his more current endeavors as a designer and creative director. This show was a great showcase of just a few of his talents and passions.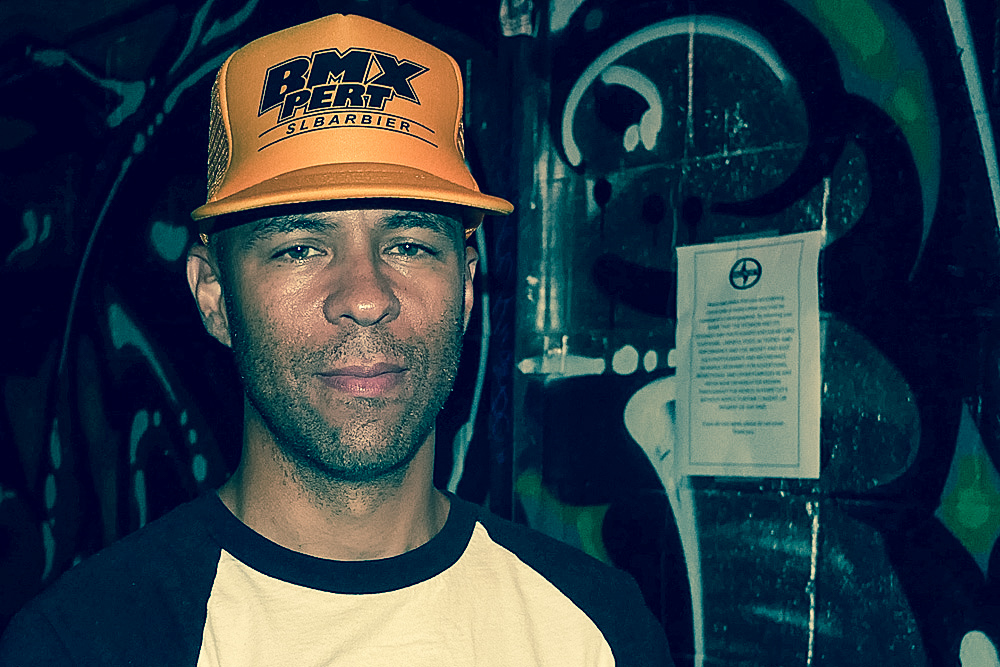 Hot women, ahhhhhh, the blessing and the curse.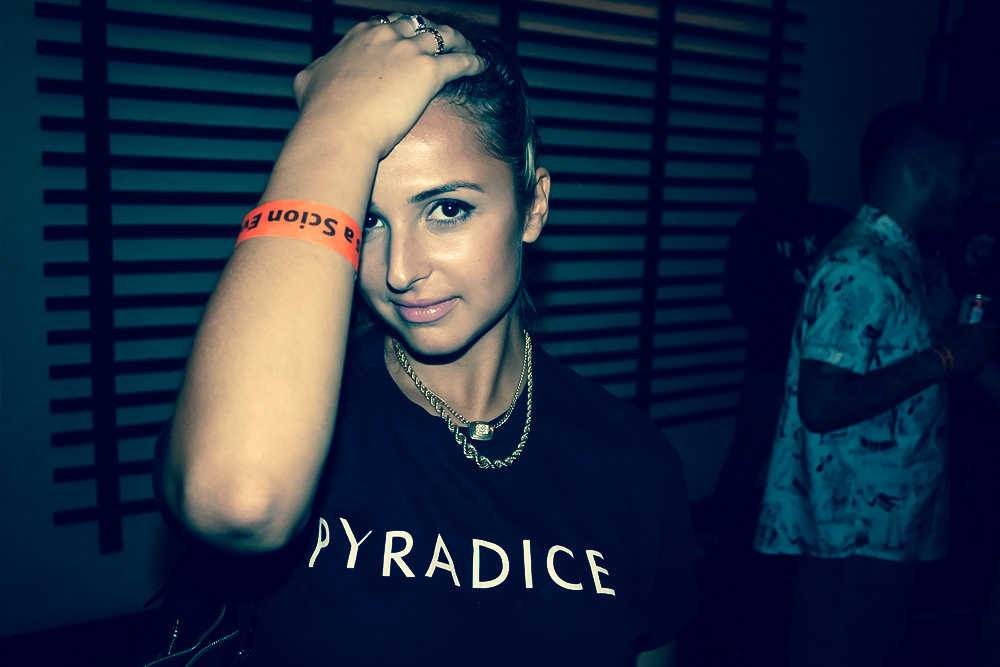 The original GT Performer is about as classic as old school gets.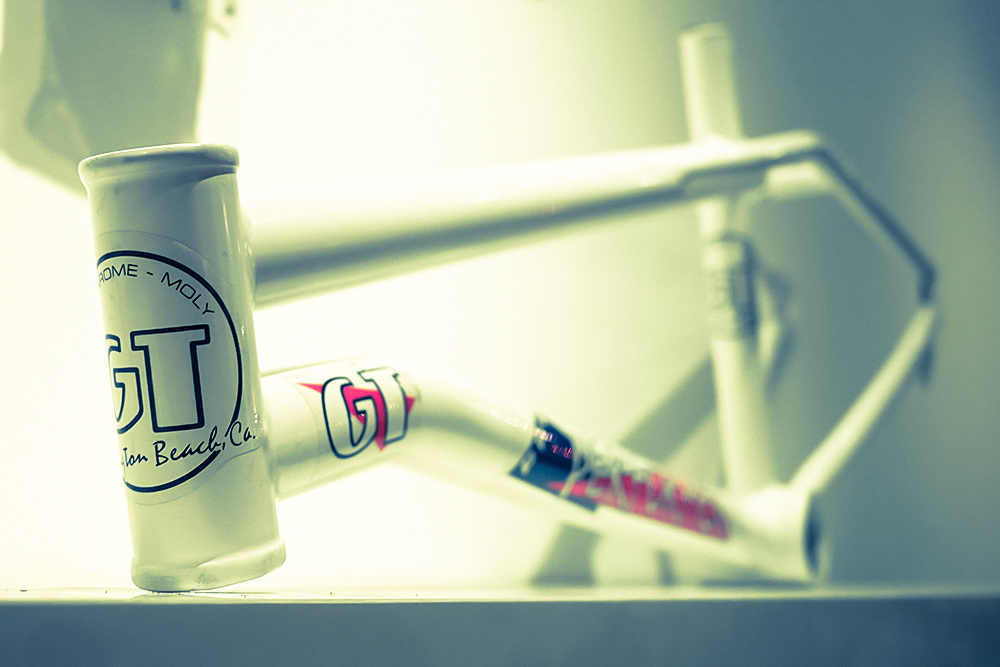 Randomly, friends of friends were recommended to follow "officialcherryd" on Snapchat and then closer friends of friends realized they recognized the girl as a friend of mine. Knowing my friend was a model of sorts, but not being a fan of Snapchat, I had no idea why she was so popular with something like 400,000 followers.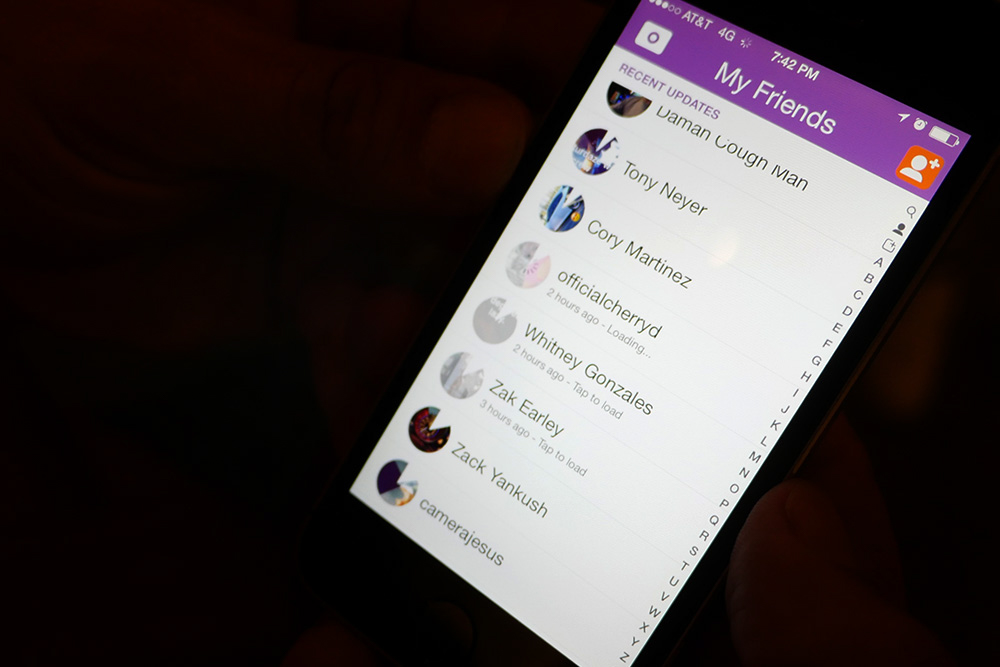 Once I saw her posts, her popularity started to make a lot more sense.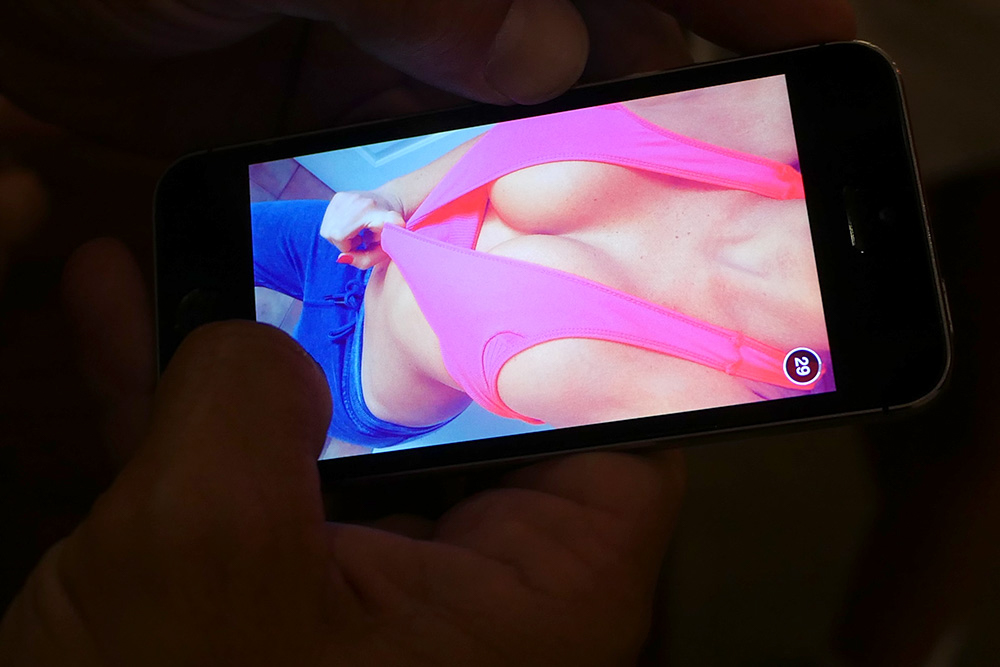 It was cool to see so many non-riders hyped on random BMX stuff even if for aesthetic values only.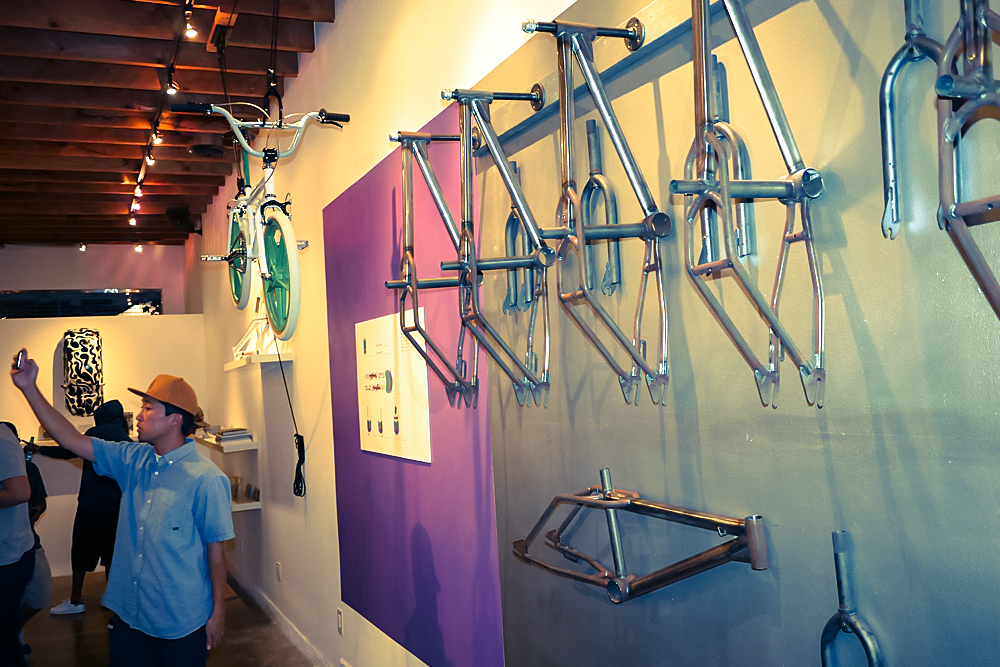 Randy Ferrar of BMX Outsiders was on hand reminiscing in all the old school goodness and was pretty fond of some of Sal's updated soft goods as well.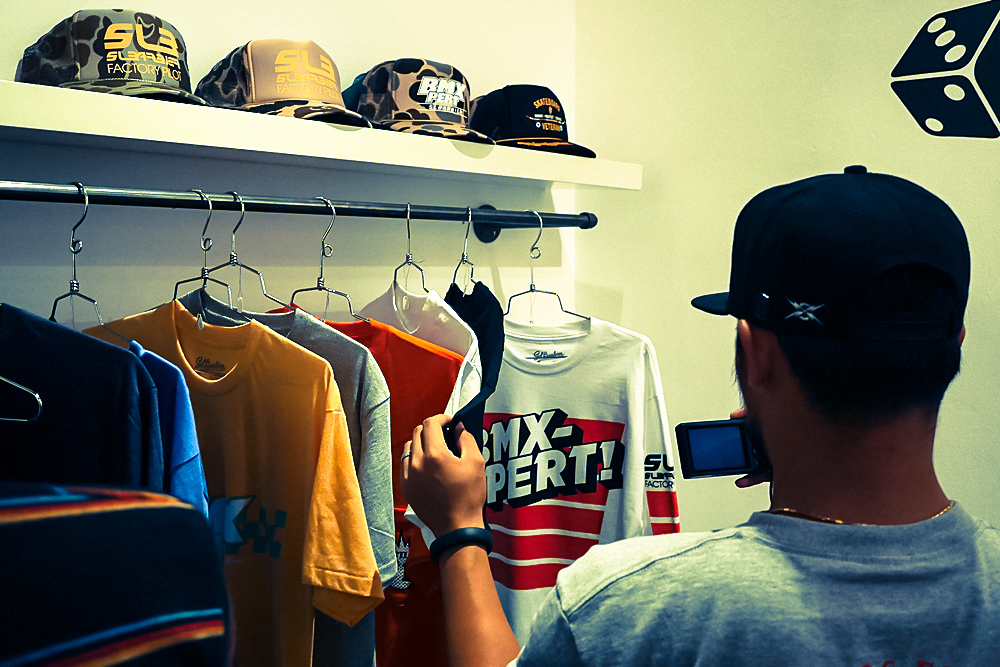 Sal designed updated retro sticker sheets to go along with the custom frames.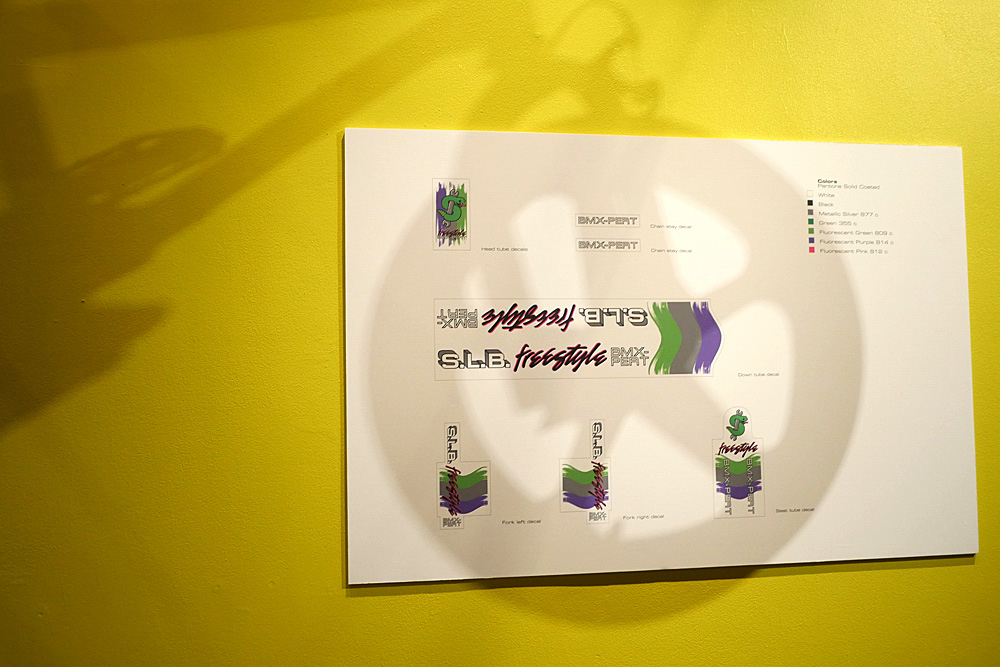 After the show Leonelle and I hit the streets in search for some much-needed food.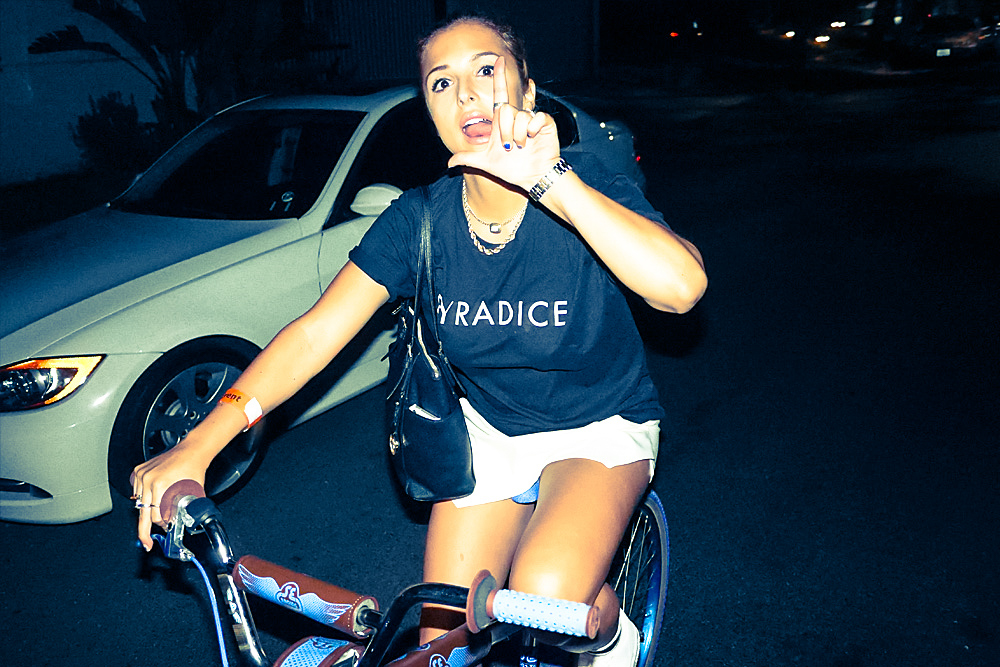 Every time I go to Bambou Le Pho I have the same order: Fresh coconut, spring rolls, and either chicken pho or the lemon grass chicken. Being on Santa Monica Ave., Bambou is a little bit removed from the rest of the hood but it never disappoints.